General Information and Review Policies
About E-mails | babysue Store | Donations | LMNOP aka dONW7 | Official T-Shirts | Getting the Names Right | No Reprints Allowed
Review Policies | Reprinting and/or Copying A Review
babysue
Attn: LMNOP aka dONW7
P.O. Box 15749
Chattanooga, TN 37415
U.S.A.
LMNOP@babysue.com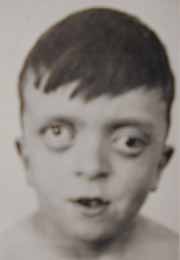 Editor and Publisher: Don W. Seven
Editorials and Opinions: S. Feivel
Infinite Babble and Doggy Tears: Hattie Mae Smiff
Bad Attitude with Special Sauces: Little Timmy Boatmilk
babysue is an ongoing on-line magazine featuring continually updated cartoons, poems, literature and reviews. All materials are authored and/or created by LMNOP aka dONW7. To order online, click here.
ABOUT E-MAILS:
Our e-mail address is LMNOP@babysue.com. We do not review downloads so do not send attached files. Please be courteous and responsible.
DONATIONS
Our sites do not contain advertisements and are not funded by advertisements. If you feel like making a donation, click HERE.
GETTING THE NAMES RIGHT: babysue aka LMNOP aka dONW7...
The trademark babysue which refers to the comic strip, the comic strip character, the printed magazine, and this web site is one word (with no space between the "y" and the "s") with all lower case letters. The "b" and the "s" should never be capitalized.
Please note that prior to June 1, 2013 the 'narrator' or 'father figure' in the comic strip (the invisible guy who talks to babysue) referred to her as baby sue (two words with a space between the "y" and the "s"). He nows refers to her as babysue.
We realize that "LMNOP aka dONW7" may look or sound odd. But over the years numerous creatively-challenged bands, individuals, artists, and organizations have attempted to steal the name LMNOP (a trademark we have been using since 1981)...so we added dONW7 to differentiate ourselves from the petty thieves.
If all of this seems confusing, it is. But hell, what isn't confusing these days?
LMNOP aka dONW7 MUSIC RELEASES:
In addition to publishing the print and on-line version of babysue magazine, we also release rock/pop music under the name LMNOP (aka dONW7). Click HERE for more info on LMNOP (aka dONW7) releases and ordering information.
NO REPRINTS ALLOWED:
Please be advised that all materials on this web site are copyrighted works that have been registered with the Federal Register of Copyrights. REPRINTS ARE NOT ALLOWED. Reprinting, copying, or re-posting any of our art or writing in full or in part is strictly forbidden.
There is one and only exception to this rule. Bands and/or companies who have had their CD, DVD, video, book, or other materials reviewed are welcome to reprint our review if and only if (a) the review is credited as being written by LMNOP aka dONW7 and appears on the babysue web site and (b) if the review is reprinted on a web site, the review should include links to the LMNOP.com, babysue.com, and dONW7.com web sites. As long as artists and/or music companies abide by these rules, there is no need to request permission first.
REVIEW POLICIES:
Submissions for possible review should be sent to:
babysue
ATTN: LMNOP aka dONW7
P.O. Box 15749
Chattanooga, TN 37415
U.S.A.
We review CDs, CD-Rs, DVDs, Video Games, vinyl LPs & 45s, books, magazines, software, hardware, consumer products, pornography, Bibles, bubble blow, marbles, hippy materials, food items...just about anything that may be of interest to that tiny yet enlightened segment of the population that regularly treads through our crummy web sites. We welcome recordings (and anything else) from major labels and independent labels, as well as individual artists and bands...but we will consider reviewing just about anything that is sent our way. Things that we like are always given preferential treatment.
Please note the following:
* We do not review downloads.

* Promotional CDs are fine, of course...but we do not review promotional and/or advance CD-Rs.

* We do review independently released CD-Rs...as long as that is the only format that is available.

* Submissions should include full artwork. CDs sent without full artwork are much less likely to be covered.

* If you send vinyl, cassette, 8-track, etc., please also include a copy of the release on CD or CD-R for easy reference.

* Bear in mind that virtually everything we review we receive free, which can and does bias our attitudes and feelings.

* There is no need to check on the status of an item. You will receive a notification if your item has been reviewed.
The Additional Items Received section lists items we receive each month but were unable to listen to and/or review. If an item appears in this section this means that it was not selected for review. Items are either reviewed or listed in the Additional Items Received section within eight weeks from the date they are received. If you do not see your item listed in this section within eight weeks it is most likely because the item was submitted without artwork, it was an promotional and/or advance CD-R, or we never received it.
[ Back to the Table of Contents ]