About E-mails * babysue Store * Donate * Contact Info * babysue * LMNOP * dONW7 * Poetry * T-Shirts * Review Policies
May 2011 Comics, Poems, Fables, and Reviews by


aka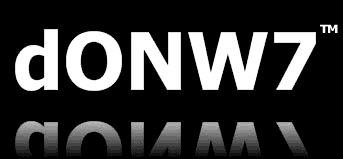 *Top Picks =

Once upon a time in a town not far away lived a small boy named Baxter who was retarded. Actually Baxter was not just retarded, he was very retarded. Well, to be quite blunt he was more than just retarded...he was extremely horribly terribly retarded.

Everywhere Baxter went people stared and laughed at him because of his severe retardation. And he would always react the same way, flailing his arms excitedly and loudly proclaiming in his peculiar queerish voice, "I AM n-n-n-NOT RETARDED!"

Baxter's parents loved him very much even though he was a retard. Over the years they had spent hundreds of thousands of dollars to help him feel like he was a real child, even though he most certainly was not. But even though they were up against insurmountable odds, his parents continued offering guidance, support, and encouragement.

Sadly, at the age of ten, instead of getting better Baxter was getting worse. His involuntary muscle contractions made it difficult for him to function in public. People were constantly having to pick up items he knocked off shelves and his parents repeatedly had to pay for dishes that he broke at expensive restaurants. And the taunts continued, of course. Everywhere Baxter went children would point at him, snicker, and laugh. And, of course, he would always start flailing and shout the same silly refrain, "I am n-n-n-NOT retarded!"

One Sunday Baxter had a particularly bad day. He had destroyed several of his parents' most cherished possessions and his birthday dinner at an exclusive restaurant had ended in chaos and confusion...his family was finally asked to leave before they had even been served.

As Baxter lay in his bed jerking and twitching, he looked up and saw a strange blurry image beginning to form above him. He rubbed his eyes in disbelief. Slowly but surely the image became clear. It was the image of Jesus floating over his bed. Jesus looked down at Baxter and smiled knowingly.

"Baxter," said Jesus. "There is something that I want to tell you..."

"Yes Jesus?!" Baxter replied as his tongue got temporarily caught in the left side of his lips. "What IS it, j-j-j-Jesus?!!!"

"You are retarded, Baxter," Jesus said as he calmly began stroking the boy's forehead.

"N-n-n-NO, JESUS!" Baxter said as he jerked away. "I am n-n-n-NOT retarded!"

"Yes, you are, " Jesus replied calmly.

"NO! NO! NO!!!" Baxter screamed. "I am n-n-n-NOT retarded!!!"

"Here, let me prove it to you," Jesus said as he held a special magical mirror in front of Baxter's face so that he could see himself more clearly than he had ever seen anything in his life. "There...now do you believe me?"

"Why...y-y-y-YES, Jesus!" Baxter said with retarded glee.

"Then you must also believe me when I tell you that being retarded is a GOOD thing," Jesus explained. "It is a very good thing."

"B-b-b-being a RETARD is a g-g-g-GOOD thing!" Baxter shouted as he frantically began clapping his hands.

"Of course it is, Baxter," Jesus whispered. "And just remember that you have always been a retard and you will always be a retard."

"Th-th-th-THANK you, Jesus!" Baxter cried out as he wiped the tears from his eyes. "Thank you, thank you, th-th-th-THANK YOU!"

"You are BLESSED, my child," Jesus said as he lay his hands upon Baxter's chest. And as his hands touched the child's torso the boy's heart suddenly stopped beating...and Baxter died instantly. In a few quick moments his soul transformed into a mystic vapor that slowly began to rise toward the sky. But when Jesus looked at the vapor and shook his head it immediately changed direction and went down, down, down...straight into the fires of Hell. Baxter was violently thrown into the bitter furnace for eternity, forced to endure endless pain and suffering along with hundreds of thousands of other crummy retarded children that Jesus had punished in the past.

Baxter died a quick death. He died a quick and lonely death. He died a quick and lonely and pointless death.

Well, not completely pointless...

For therein lies the moral of the fable.

* * * * * * * * * * * * * * * * * * * * *
The Amatory Murder - A Different Frequency (Independently released CD, Rock)
The last time we heard from Christian Peppas he was playing in the band YesMisterBloodVessel. We really loved that band...so it didn't surprise us too much that he's hit the target again with his new band. The Amatory Murder logically picks up where YesMisterBloodVessel left off. The songs are fueled by industrial rock sounds of the 1990s while involving twenty-first century ideas and sounds. Once again, it's songs that make this guy's music so appealing. Peppas has a great rough and revved up voice that really sets these songs on fire. Cool industrial guitars combine with nifty keyboards to create a whirlwind of energy...and the louder you turn up the music the better it sounds. Totally rockin' stuff here with balls and integrity. If this guy could hook up with the right folks he'd be a superstar in no time flat. Our favorite cuts include "All About Me," "She Says," "Leech," and "Chelsea." Top pick.


If you don't
Love animals then
We hate
You.

Knock knock.

Who cares?

Have an asshole
With your
Potato.
Phil Ayoub - Arrivals and Departures (Independently released CD, Pop)
The cover art on this CD is deceptively plain and subtle...and our first guess was that this was going to possibly be low key, low fidelity homemade pop. But nothing could be further from the truth. Boston, Massachusetts' Phil Ayoub is an up-and-coming popster with huge potential. Produced by Tim Bradshaw, Arrivals and Departures spins like a non-stop collection of hits. Phil's got a super smooth voice and he writes songs that could easily be appreciated by just about anyone who likes good solid classic upbeat pop. Not only does Ayoub have the songs and the voice...but he's also handsome as heck. Putting all the pieces together, we can't see why this young fellow won't be a smashing success within a year or two. Despite the fact that these songs have great commercial potential, there's still plenty of heart and soul here. Cool flowing pop cuts include "The Bearded Lady," "Goodnight Romeo," and "32 Memory Lane." Crystal clear pop with style.
The BAcksliders - From Dallas, Texas (Independently released CD, Pop/rock)
Such a great band. We've loved everything we've heard from The BAcksliders in the past...and From Dallas, Texas is yet another direct hit. If you love good solid pop/rock music and you've grown very tired of pretentious phony artists relying on technology and obnoxious images...these folks' straight-from-the-hip approach will hit you like a bucket of cold water in the face. You won't get any unnecessary ingredients here. The band is comprised of Kim Bonner (vocals), Chris Bonner (guitar), Jason Bonner (bass), Earl Darling (bass), and Nathan Adamson (piano). These folks make music that sounds like so many other bands that it's hard to offer comparisons. "But..." you may be asking. "...if they sound like so many other bands what's so great about 'em?" Well, that's a very good question and it has a very simple answer. The BAcksliders are way better than other bands. Their songs are way better than other bands. Add to that the fact that they're playing music for all the right reasons...and you have one of the coolest little goddamn bands on the entire fucking planet. This will easily end up being one of the best pop/rock albums of 2011. Nothing but killer tracks here including "I Don't Even Want To Talk To You," "I Don't Feel It Anymore," "Regular Nights," "Last Call," and "It's Over." Another TOP PICK for The BAcksliders...


John T. Baker - Woodgrain (Independently released CD-R, Pop/rock)
Very interesting music from Knoxville, Tennessee's John T. Baker. We liked the fact that this disc arrived in our mailbox without any annoying materials trying to sell us on the music. John is promoting himself simply...allowing potential listeners to draw their own conclusions. Housed in a plain yet beautiful cardboard sleeve, Woodgrain is a true independent project. The album was recorded almost entirely by Baker but three friends also lend their talents on a couple of tracks. To be an unknown, Baker is extremely talented and focused. His songs don't easily fit within any specific genre...but we'd probably label this as underground pop just because no other descriptive term seems to fit. The songs feature simple arrangements, well-written melodies, and John's super cool vocals. No pretentious dribble here...these songs have substance and they hold up to many repeated spins. At times some of these tracks sound ever-so-slightly like early recordings by The Young Fresh Fellows. Totally credible stuff that sticks with you.
BASE3 - Live From Earth (CD, 1K Recordings, Progressive/electronic)
Yet another project utilizing the skills of ultra-productive creative mastermind Tim Motzer. BASE3 is the Philadelphia, Pennsylvania based trio comprised of Motzer, Doug Hirlinger, and Barry Meehan. The tracks on Live From Earth utilize plenty of technology-driven sounds and spontaneous improvisation. These tracks are from two live performances...the first 41 minutes were recorded at The Fire in Philadelphia while the final 33 minutes were recorded at the Gojjo Sci-Fi Jazz Series. These three guys feed off one another in obvious ways, making these free-flowing progressive psychedelic compositions trippy and unique. In some ways this is a throwback to the heady music of the 1970s...but in other ways these guys are forging new sounds directly tied to the twenty-first century. Killer packaging...wildly inventive sounds...what more could you ask for? Our favorite cuts include "Ninth Ward," The Collider," "After Shock," and "The Unanswered Call." Cool and perplexing.
Bix Medard - Take A Deep Breath (Independently released CD, Altair Musik, Pop/rock)
Bix Medard is the duo comprised of Norway's Bix (vocals, flute) and Belgium's Peter Clasen (sound sculptor, bass). True to the claim of the press release that accompanied this disc, these folks create music that sounds something like a cross between Bjork, Serge Gainsbourg, and Portishead. Take A Deep Breath is this band's third full-length release. It's chock full of electronic dub/trance music with the main focal point being Bix's breathy seductive voice. Folks into underground electronic bands from the 1990s will find a lot to love here. The music is slightly hypnotic and otherworldly while retaining enough musical elements to keep the listener's attention from start to finish., The band's last disc was in CMJ's Top 50 in 2010...this one will no doubt be immediately embraced by college kids as well. Soothing trippy cuts include "Les Fleurs Mecaniques," "Apart," "Are You Ready?", and "L'ascenseur."
Bona Head - Colours Doors Planet (Independently released Italian import CD, Progressive)
Bona Head is the musical project created by Roberto Bonazzoli who is the singer, keyboard player, and composer in the band SHW. Colours Doors Planet is an inspired and purely creative endeavor in which Bonazzoli lets his spontaneous juices flow. Some of the tracks are purely experimental...while others have a rather surprising degree of commercial appeal. There are three singles featured on the album: "Fog," "Talking To Myself," and "M. Pity." Some of these tracks remind us of keyboard-driven pop artists from the late 1980s and early 1990s. Cover art features a cool photograph of three pink doors standing alone in the outdoors. In addition to the singles, other cool cuts include "Momentary Visions," "September Shock," and "Kepler (The Reflection)."
Brontosaurus - Cold Comes To Claim (Independently released CD-R, Progressive)
Brontosaurus is the duo comprised of Nicholas Kelley and Nicholas Papaleo. Both play a variety of instruments and one of the things that makes them stand out is the fact that the guys use both arms and legs when playing live. Cold Comes To Claim is an interesting album and unlike most others we've heard of late. Kelley and Papaleo don't stick to any specific genre in their songwriting. These compositions are smart, intricate, slightly unusual, and unpredictable and yet...there's a strange smooth soothing quality to the music. If you're looking for cute instantly lovable upbeat pop, this isn't the place to find it. But if you're looking for smart inventive music with a difference that has multiple layers of substance happening simultaneously...well then, you really owe it to yourself to check this one out. This short album lasts just over half an hour long...but every song is a keeper. Our favorite cuts include "Beware," "Bring In New Blood," and "Mouths Move." TOP PICK.


Churchwood - Churchwood (CD, Saustex Media, Pop)
The debut album on the Saustex label from Austin, Texas-based band Churchwood. Modern bluesy rock that incorporates ideas and sounds from artists from the past like Captain Beefheart, The Jon Spencer Blues Explosion, and Family. So, as you can guess, these guys have a rather eclectic sound that combines the familiar with the slightly obtuse. Our guess is that this self-titled album will appeal equally to older fans as well as college kids. These guys play hard and solid. Driving rhythms, herky jerky guitar riffs, and raw vocals combine to create a cool whirlwind of infectious alternative bluesy rock energy. We had to spin this one a half dozen times or more before the music hit us. But when it did it hit hard. Cool raw rockers include "Pontiac Flanagan," "Vendidi Fumar," "Can O' Worms," and "Car Crash." Top pick.


The Crackling - Keep Full Ambitious (CD, FU:M, Pop/rock)
This is the first full-length solo recording from Kenton Loewen, best known up to this point in time as the drummer for Dan Mangan, Mother Mother, and the Gordon Grdina Trio (as well as a long mind-boggling list of other acts). If you think you know what to expect from drummers, think again. Keep Full Ambitious doesn't sound anything like what we've heard when others have stepped out from behind their kits. The name The Crackling was chosen because Loewen's favorite sound is the sound of fire burning. These soft, pensive, introspective folky tunes remind us very much of some of Heyden's compositions...but the vocals are much softer and more reserved. After hearing this...we can't help but think that Kenton's talents would better be served if he would continue concentrating on his own recordings rather than back up other folks. His songs are credible, genuine, real, and full of true substance. The more we hear this one, the more remarkable it sounds. Groovy subtle cuts include "The Three Of You," "A Field Completely Black," "First Drop," and "China Shop." Truly great music with heart and soul. TOP PICK.


Deep Dark Robot - 8 Songs About A Girl (CD, Custard, Pop)
Deep Dark Robot is a new project created by Linda Perry and Tony Tornay (Fatso Jetson drummer)...so this band already has a built-in audience. The press release described the music on 8 Songs About A Girl as "dirty French garage pop"...but that only partially describes the sound of the songs on this album. The music ranges from pop to rock to moody and melancholy introspection. When things get loud, some of these tracks remind us of The White Stripes. When the sound is more slow and subdued...we are reminded of some of Lisa Germano's beautiful melodies. Really nice packaging on this one...a triple cardboard foldout sleeve with a separate lyric sheet. Released on Perry's own Custard label, this album will undoubtedly be welcomed by hipsters the world over. Clever cuts include "I'm Coming For You!", "Won't You Be My Girl?", and "Fuck You, Stupid Bitch" (great song title there...).
Det Vackra Livet - Det Vackra Livet (CD, Labrador, Progressive)
Det Vackra Livet is the side project created by Philip Ekstrom and Henrik Ekstrom, the brothers in the band The Mary Onettes. We have to hand it to these guys for singing in their native language on this album. Hearing the lyrics sung in Swedish is definitely a huge plus here. These tracks have a super big slick sound that is characterized by a wall-of-sound approach and some very persuasive reverb. Much of this album seems to be a throwback to pop music of the late 1980s when bands were really beginning to dabble in technology. These keyboard driven tunes are moody and will probably remind listeners of The Cure in many ways. The album is housed in a beautifully designed digipak sleeve complete with a very simple dark lyric booklet. Cool head nodders include "Kristallen," "Barn av en istid," and "DJuni Berattar." Stylish slightly dark pop presented with style.
Men are disposable.
Women are disposable too.
Children are disposable too.
Animals are disposable too.
Earthmonkey - Alms of Morpheus (Double CD, Beta-lactam Ring, Pop/rock)
Earthmonkey is Pete Bog along with a select group of other artists lending their talent and support. Up to this point in time, Bog is probably best known as a collaborator on several Nurse With Wound albums. For a Beta-lactam Ring release, this double disc set is surprisingly...musical. But even though, it's fortunately still several billion universes away from the filthy stench of any American Idol of your choosing. Actually Alms of Morpheus started to sound slightly normal to us on the first spin or two. But the more we listened we realized that there is so much subtle psychedelia in these tracks that it still lands squarely in the experimental zone. How to describe these tracks... Imagine taking the ideas from progressive rock bands from the 1970s and fueling them with industrial electronic ideas from the 1990s...while using recording techniques solidly seated in the twenty-first century. That only begins to scratch the surface in describing this unpredictable album, but it may give you some idea of what to expect here. Pete's music is complex and slightly crazy...and yet surprisingly listenable overall. So much to take in here that it's overwhelming to say the least. A delightful audio overdose for the mind and soul...an exercise in hypercreativity. TOP PICK.


Eleven Dollar Life - Shatter the Silence (Independently released CD, Pop/rock)
Eleven Dollar Life is the Chicago-based quintet comprised of Bryan Pray (vocals), Chad Wynes (guitar), Mark Gee (keyboards, vocals), Eli Namay (bass), and Kyle Voivodas (drums). Unlike a lot of up-and-coming bands who play weird artsy stuff, these folks play it straight...providing instantly hummable catchy pop music that could easily appeal to the masses. The arrangements are simple and straightforward, the melodies and lyrics easy to digest, and the rhythms are absolutely infectious. If you enjoyed FM radio pop from the 1990s, there's a good chance you'll dig these cuts. Eleven tunes here including "Wisconsin," "Suitcase," "Zee," and "Sound 11."
Michael J. Evans - Eidola (CD, Navona, Classical)
Beautiful original classical music compositions from Washington, D.C.'s Michael J. Evans. On Eidola, Evans presents four original compositions that showcase his writing and arranging skills. The album begins with "The Haunted Place" (featuring Karolina Rojahn on piano), an orchestral interpretation of the Edgar Allen Poe poem (some lovely woodwinds on this one). Next comes "Concerto For Piano and Orchestra" (self explanatory), followed by "Nocturne With Sunrise" (woodwind night music) and "Dance" (featuring ballet and folk tunes). Michael's music encompasses a wide array of styles and influences...all the while sounding very similar to classic composers from the past. As with all Navona releases, the sound quality is impeccable. And the packaging ((a cool digipak sleeve with a lovely photo of tree branches on the front) fits the music to a T. Beautiful passionate music presented integrity, passion, and acute vision.
Falcon - Disappear (Independently released CD, Pop/rock)
The story of how this band came to be has undoubtedly been recounted hundreds and hundreds of times already...but because it's such a great story it bears repeating. Falcon was formed by Neil Rosen and Shannon Ferguson as a vehicle to record songs written by their junior high school classmate Jared Falcon. The odd part...is that all of Jared's songs were written before he reached the age of 13...at which point he was institutionalized. Thus far Neil and Shannon have recorded and released fifteen of Jared's songs. The first recordings were released on a warmly received EP in 2008. Disappear is a great collection of songs...so great that it is difficult to believe that they were written by someone so young (?!). This short album features highly melodic guitar driven pop/rock tunes that are remarkably effective and memorable. The more we hear 'em...the more impressed we are. Killer modern pop tracks include "Say Goodbye," "Stories," "Credit Cards," and "Elves." Short album that clocks in at just over 35 minutes...but in terms of substance this one KICKS. Top pick.



Fan Modine - Gratitude For The Shipper (Independently released limited edition CD, Pop/rock)
Fan Modine is the current project driven by Gordon Zacharias who was also originally in the Minneapolis-based band Cinematographile. This is the first time we've been exposed to the music of Fan Modine. Wow. Wow...wow...WOW. This is some really great underground pop stuff. No sloppy twenty-first century temporary techno trash here, these are classic songs recorded with just the right amount of padding. Produced by Zacharias along with Chris Stamey and Jefferson Holt, Gratitude For The Shipper is one of those albums that will be immediately embraced by a relatively small yet incredibly enthusiastic group of pop fanatics who like classic stuff with timeless melodies. Gordon has an incredible knack for writing cool gliding melodies and he's got a voice that's as smooth as velvet. On the first couple of spins we were pleasantly surprised by this album. About a dozen spins later...we found ourselves falling in totally in love. Shipper will easily end up being one of the best pop albums of 2011. Twelve kickass tunes here including "Julu Road," "Through The Valley," "I'm Seeing Star," and "Waiting For Distant Light." This CD is being offered in an extremely limited edition pressing. Only 350 are being made available so if you're interested you'd better grab yours quick. TOP PICK.


The Goldberg Sisters - Goldberg Sisters (CD, Apology Music, Pop)
This confusingly titled band is the creation of actor/filmmaker/musician Adam Goldberg...probably named The Goldberg Sisters as a satirical take on the incredible number of emerging artists over the past couple of years named The "X" Sisters (replace the X with any name of our choosing and you've got a new up-and-coming band that people are suddenly talking about). When actors tread into the world of music the results are usually disastrous. But Goldberg is definitely an exception to the rule, as this self-titled album is anything but mere space filler. These compositions are smart, intriguing, and ultimately very interesting. Adam has a voice that is something of an acquired taste. His breathy slightly fey sounding voice will probably throw some listeners off track (his voice reminds us very much of From Bubblegum To Sky). But the more you spin this album the more you warm up to Adam's voice. His songs are smart, articulate, and heavily reliant on technology and yet...the melodies and substance are definitely there. Ten strangely resilient cuts here including "The Room," "Don't Grow," "Third Person," and "The Heart Grows Fonder." Different...yet strangely familiar...this will probably end up being one of our favorite albums this year. TOP PICK.


Marty Grebb - High Steppin' (Independently released CD, Pop/blues)
The second full-length release from Blues/American Roots artist Marty Grebb. You may not know Grebb's name...but you've heard his playing before. In the past, Marty has played on recordings for a wide variety of well-known artists including Bonnie Raitt, Leon Russell, Joe Walsh, and Eric Clapton. While spinning this album we were immediately impressed with the intense energy of the band so we figured Grebb had probably hired some of the best session players out there to back him up. Accordingly, we were surprised as hell when we read that Marty played all of the instruments on the album himself (!). Hard to believe, considering the infectious rhythm driven sound of these tracks. We've heard thousands upon thousands of artists in other genres recording one man projects...but we can't even remember the last time we heard a Blues/Roots artist play all the instruments (?!). Suffice to say, this guy is damn good at everything he does...from writing to playing to singing, Grebb is the real deal. It's not hard to see why artists like Raitt and Russell are already verbally lending their support. Kickass cuts include "Heartbreaker," "Dem Dat Know," and "Treat Your Daddy Mean."
Green River Ordinance - The Morning Passengers EP (Independently released CD EP, Pop/rock)
The first release from the guys in Green River Ordinance since they made the wise decision to leave the EMI/Virgin label (who needs major labels these days anyway?). The Morning Passengers EP presents six smooth organic folky pop tunes played with integrity. These guys have had some amazing success with their music in the past...and now that they've taken their career into their own hands there's no telling how far they can go. Our favorite cuts here are "Dancing Shoes" and "Where the West Wind Blows."
Kyp Harness - Resurrection Gold (Independently released CD, Pop)
Hmmm. Kyp Harness sounds very much like a cross between Roy Harper and Willie Nelson. That's an odd combination to be sure...because while we absolutely love the former we also absolutely hate the latter. As a result, we had to spin Resurrection Gold several times before the subtle similarities to crummy ol' Willie began to fade. Resurrection Gold is the ninth full-length release Harness. It's a solid collection of simple and direct guitar driven pop/rock. Using only the simplest of arrangements, Kyp and his pals manage to emit pure feelgood feelings from start to finish. While we admit this fellow's voice is an acquired taste, we also have to admit that we greatly admire his talent for turning a tune. Kickass tracks include "Passenger," "Love Beyond Repair," "Don't Even Know," and "Diggin' Your Vibe."
Russell Hitchcock - Tennessee: The Nashville Sessions (Double CD, Better Angels Music, Country/pop)
Before we begin here let's make one thing perfectly clear. We have never...never, ever, ever, EVER cared for Air Supply. To say we have disliked everything the duo ever did would be a vast understatement. Accordingly, we approached the third full-length solo release from Air Supply vocalist Russell Hitchcock with great caution. We were fairly certain we would immediately yank the disc out and toss it aside. Keeping an open mind is always the way to go though...and we are amazed (and even a bit embarrassed) to admit that Tennessee: The Nashville Sessions is a damn good double album (!). Hitchcock traveled to Nashville to record these tracks...and they're just the kind of super polished modern country/pop that the public yearns for. Hitchcock's voice seems much more suited for country than pop and, as a result, he seems totally comfortable singing these tunes. We've never cared for this guy in the past...but we have to admit that he may have found just the right niche late in his career. It'll be interesting to see how listeners react to this one (?). Smooth inviting cuts include "Fallin," "Always," "May the Best Man Win," and "Right Kind of Love."
How stupid can people be?
Very stupid.
Very stupid.
Very, very, very stupid.
Laura Jansen - Bells (CD, Decca, Pop/rock)
Anytime we receive a package from the folks at Filter, it's a pretty good bet that it's gonna be something outstanding. Laura Jansen has a voice and sound that are remarkably reminiscent of Kate Bush on her first four albums (when in the eyes and ears of her fans she could do no wrong). Like Bush, Jansen uses music as a form of therapy and self-release. Bells is actually a reissue of sorts, combining the songs from her first two EPs (Trauma and Single Girls) plus one additional tune ("Use Somebody"). This disc was been warmly received in Holland (where Jansen is from originally). Now that she has relocated to Los Angeles and Bells is available here, Laura is hoping to transfer some of that success to the states. We can't help but think that folks are gonna be all over this girl like wildfire in no time. Her music is genuinely real and heartfelt. The melodies are amazing and her voice is absolutely incredible. Nothing but killer tracks here but our initial favorites include "The End," "Wicked World," "Come To Me," and "Signal." We were saddened to hear that Laura has canceled several of her 2011 U.S. concert dates at the advice of her voice doctor. We sure hope she recovers soon and hits the road...because thousands upon thousands of fans will be waiting on the edge of their seats to hear her. Amazing stuff from a truly amazing young lady. TOP PICK.


Anyone who says
They don't judge others
Is a liar.
Knights On Earth - Move Slow, Life Ends (Independently released CD, Pop/rock), From The Rubble To The Sky (Independently released CD EP, Pop/rock)
Knights On Earth is the Brooklyn, New York-based quartet comprised of Grey McMurray (guitar, vocals), Miwi La Lupa (bass trumpet, vocals), Mike Chiavaro (bass, vocals), and Gunnar Olsen (drums, vocals). Up to this point in time these guys have mainly been acting as session musicians backing up other artists (Chromeo, Gil Scott-Heron, Noah and the Whale, Spoon). That will probably be changing soon, because these two simultaneously released CDs will undoubtedly find a supportive fan base. The best comparison here would probably be The Band because of the loose melodies and use of horns (the guys in the band themselves name The Band as a major influence). Part of what makes these guys' tunes so warm and effective is the fact that they were recorded using mainly traditional instruments. You won't hear the latest electronic gadgets tweeting and twirping away in the background...and piercing artsy noise is virtually non-existent. These fellows make music that has a nice organic sound and feel. The melodies are familiar and friendly...the sounds resonant and inviting. The more we hear these discs there more impressed we are. Good solid stuff delivered with substance and style. TOP PICK.


David Leonhardt Jazz Group - The David Leonhardt Jazz Group Plays Cole Porter (Independently released CD, Jazz)
This is the second time David Leonhardt has been covered on this site. When we last heard from him, he had just released his Bach to the Blues album. This time around things are a bit more conservative as David and his associates cover the music of the legendary Cole Porter. This man's music has been covered to death, of course...but in the hands of Leonhardt and company the songs receive a big breath of fresh air. David is super fluid on the keys and he's a helluva bandleader as well. These tunes have a cool sassy sound and they're presented relatively simply so that the listener can appreciate the talents of the five folks involved in making the music. Classy cuts include "Love For Sale," "I've Got You Under My Skin," and "Get Out of Town." Breezy and articulate.
Kate Maki - Moonshine (CD, Confusion Unlimited, Folk/pop)
You've gotta love and admire Canada's Kate Maki...not only because she makes great music but also because she's just so incredibly sincere. When she's not making music, Kate works as a substitute teacher and runs her own independent label. The tracks on Moonshine were recorded in December 2008 with a group of assembled friends...and the idea was to record music the old fashioned way using a single microphone. Not sure why it took so long for these tracks to reach the listening public (?)...but it's a good thing that they did. Maki's refreshingly simple, subdued songs combine elements from folk and soft pop...but it's her delivery that makes the songs so special. So many folks are behind this young lady and her music...and it's easy to see why she's receiving so much support. Ten cool flowing cuts here including "Lose My Mind," "Shine On My Mind," "When I Go," and "Ode." Pensive subdued laidback music with style.
Marshmallow Coast - Seniors & Juniors Strikes Back (CD, Happy Happy Birthday To Me, Progressive pop)
We were kinda late getting into the music of Athens, Georgia's Marshmallow Coast. For some reason over time with repeated doses the band's music has been becoming more attractive with each and every release. Now in 2011 we can safely say that we're big fans of the band. Seniors & Juniors Strikes Back is a bit of a departure as this time around bandleader Andy Gonzales chose to re-record the songs from his 1999 album Seniors & Juniors. It's been so long that we honestly can't remember exactly what the original album sounded like...so all we can say is that these redone versions sound magnificent. A wealth of legendary Athens musicians lent their talents to these recordings...the list of contributors is amazing and staggering to say the least. This is highly recommended for Marshmallow Coast fans as well as anyone who has ever had even a passing interest in underground pop. Smooth, smart, articulate, and heady. Our favorite cuts include "Off To School," "Broken Comb," and "Livin' In The Shadows." Top pick.



NOTE: We also received yet another cool flurry of 7" vinyl releases from the folks at Happy Happy Birthday To Me. This time around the label offers new picture sleeve 45s by Eureka California, Afternoon Maps (who we love), and Orca Team. You can't go wrong with any of these...and they're all packaged to perfection.
Moonlight Towers - Day Is The New Night (CD, Chicken Ranch, Pop/rock)
In the 1990s Austin, Texas was one of the hottest cities on the planet when it came to far out rock bands. Nowadays in the twenty-first century we don't hear as many Austin-based artists as we once did (not sure why...?). But when we do they usually hit the target. The guys in Moonlight Towers play straightforward dance rock, something most folks probably don't associate with Austin. As such, they may get snubbed by the locals for not being more artsy and obtuse. But in terms of making music that thousands of folks can easily enjoy and appreciate...these guys are already an obvious success story. Day Is The New Night is the third full-length release from this quartet...and it sounds very much like a string of radio hits from the 1980s and 1990s. That's not a bad thing...because when it comes to hooks and melodies these guys are in a league all their own. This may be too commercial sounding for artsy types out there...but folks who just wanna get high and rock will love this shit. Kickass tracks include "Can't Shake This Feelin'," "What Else Can I Say," "Not A Kid Anymore," and "Black River." Cool catchy stuff.
Mount Moriah - Mount Moriah (CD + DVD, Holidays For Quince, Pop)
Considering the fact that Mount Moriah is a relatively unknown new band, this self-titled album is surprisingly polished, commercial, and accessible. The band is driven by the songwriting skills of Heather McEntire (formerly in Bellafea) and Jenks Miller (formerly in Horseback). These hazy melodic tracks feature smooth vocal melodies and cool gliding rhythms. All kinds of cool musicians were involved in the recording of this album which may explain the inviting mature vibe. McEntire's vocals are so good that it probably wouldn't matter what she's singing...she's obviously destined for big success in the world of music in the years ahead. This short disc clocks in at just under 35 minutes and features eight tracks including "Only Way Out," "Plane," "We Don't Need That Much," and "Hail, Lightning." Includes three videos on a separate DVD.
Music For Money - Flying Birds (Independently released CD, Progressive)
This is the second full-length release we've heard from the folks in Canada's Music For Money. Folks turned off by the band name should take note that this is not a commercial album...so don't be deceived by the name...this is NOT music made specifically to make money (!). Actually and instead, these folks seem mainly driven by the desire to compose and record. The songs go all over the place in terms of sounds and styles. Because of the wild variety of stuff presented...it's kinda difficult describing who or what this sounds like. Suffice to say...if you like creative intelligent music with an inventive flair, there's a good chance you'll go apeshit over Flying Birds. The more we spin this one...the more impressed we are. These folks are making music for all the right reasons and it shows. In addition to totally groovy music, this release also includes a beautifully designed booklet of photographs. Way too cool for words...and an obvious TOP PICK this month...


Nazareth - Big Dogz (CD, Eagle Rock Entertainment, Rock)
A brand new album from...Nazareth...?!? Yup, hard to believe...but the guys in this 1970s band are still active and making music...and unlike many bands who change and evolve over time, these guys have pretty much stuck to their guns in terms of sound and style. In other words...if you dug the band in the past there's a good chance you'll dig the sounds on Big Dogz. Produced by Jimmy Murrison, the album features all the trademarks of the bands sound...driving rhythms, big fat fuzzy guitars, and that all-too-familiar raspy voice. The band is comprised of Dan McCafferty (vocals), Pete Agnew (bass), Lee Agnew (drums), and Jimmy Murrison (guitars). With so many twenty-first century bands relying on technology, it's refreshing to hear these guys making music crafted purely on songwriting skills and chops. Eleven gutsy tracks here including "Big Dog's Gonna Howl," "Radio," "The Toast," "Butterfly," and "Sleeptalker."
Not Waving But Drowning - Processional (Independently released CD, Progressive)
Not Waving But Drowning is the quartet comprised of Pinky Weitzman, Mason Brown, John Frazier (previously in the band John Frazier & The 8 Year Olds), and Jeremy Forbis. Processional is the band's second full-length release...and it reminds us a great deal of some of Canada's underground progressive bands of late. The songs don't fall into any specific genre but instead incorporate elements and influences from a wide variety of sources. A lot of time and energy was obviously spent recording these tracks. Loads of multi-layered vocals, unusual instrumentation, and peculiar sounds bleed in and out of the speakers. Particularly lovely artwork on this slick tri-fold digipak sleeve. The more we spin this one...the more it sounds like it was recorded in Canada (!). Twelve smart cuts including "Sleep Before I Wake," "Station Light," "Sing To Me," and "Willow Garden." Cool provocative stuff.
Robin O'Brien - The Empty Bowl (CD, Luxotone, Folk/pop)
The fourth full-length release from Robin O'Brien. To be a virtual unknown, this lady writes and records some remarkably mature and deep modern folk pop. She's got an interesting sound and style, occasionally reminding us of the softer side of Patti Smith in some ways...but at other times she's much more smooth and accessible than such a comparison might imply. Robin has a great voice that is amazingly warm and effective and her songs come across sounding genuine and inspired. Interestingly, if O'Brien's music could reach the right channels...she could easily find herself a very successful sought-after artist in a very short amount of time. She's that good. Housed in a beautiful digipak sleeve complete with lyric insert, The Empty Bowl is a resounding success on many different levels. Smart reflective cuts include "Deep Blue," "Anime" (a particularly superb track), "Kathy," and "Foolsgold."
The One AM Radio - Heaven Is Attached By A Slender Thread (CD, Dangerbird, Pop)
The One AM Radio began in New England where bandleader Hrishhikesh Hirway once recorded music and gave them out to his friends on cassettes. The band is now based in the Los Angeles area...and Hirway now has a permanent real band. Heaven Is Attached By A Slender Thread has a nice, smooth, thick sound due in part to the fact that Tony Hoffer (producer for Beck, Phoenix, Air, etc.) was involved in the project. This is one of those cases where accessible music collides with artistic integrity. These songs have a familiar and slightly commercial sound...but they're also smart, genuine, and credible. Hirway has a super cool breathy voice that is tailor made for modern pop. Dangerbird seems like the right label to be releasing this one...so there's a good chance that this will be the album that puts this band on the map. Eleven groovy cuts here including "Sunlight," "In A City Without Seasons," "The Heat," and "Weathering The News."
Use them and
Throw them
Away.
Sandra Piller - Days Like These (CD, Shady Hill, Pop)
Some underground music fans may wonder why we would even bother to cover an album like this. After all, Sandra Piller is an artist who is making music in order to make money. And while we're certainly aware of this...we're also aware of the fact that there are occasionally a few artists who manage to sustain integrity while they're earning a living. And we feel that Piller is one such artist. Sure, the tracks on Days Like These have so much polish that it hurts...but Sandra sings with such sincere passion that we can't help but be drawn into her musical universe. She's got a lovely voice...and her music seems to come straight from her heart. Days Like These combines some of the best elements from country music from the 1950s and 1960s...before the genre became the well-oiled money making machine that it is today. Twelve soft pop/country tracks here including "I Cross That Bridge," "Days Like These," "Mercy," and "Everybody Makes Mistakes."
The Powder Kegs - The Amanicans (Independently released CD, Pop)
Jesus Christ Almighty...what a great goddamn little band. How come we never heard of The Powder Kegs until now...???!! Better late than never...and you can be sure that we'll be spinning The Amanicans over and over for months and months to come. And because this is the band's fourth full-length release, we now have a great opportunity now to pick up the band's back catalog as well. The band is comprised of Ryan Dieringer, Daniel Maroti, Sam McDougle, and Dylan Hume. What makes this band so special are songs...super strong songs with smart lyrics and melodies that truly resonate. This album was recorded at Miner Street Recordings in Philadelphia with producer Jonathan Low. The songs are slick but never too slick. The band packs a punch, but the songs are mainly driven by vocal melodies and lyrics. And the band's playing is superb. They're tight...but just loose enough so that things never sound forced or tweaked to perfection (i.e., it sounds like real human beings playing real instruments). Yup...this is one helluva KICKASS album, that's FOR SURE. Killer tracks include "Hospital," "Say You Love Me," "Broke Time," and "The Amanicans." TOP PICK.


Jim Quick - Down South (CD, iSuwanee, Country/blues/pop/rock)
Man, what a voice. North Carolina's Jim Quick is sure to attain instant success with the release of Down South. Incredibly, this is a debut album (!). We say incredibly because...it's hard to believe that any artist could release an album like this to start their career. After all when you begin on such a high plateau...how on earth do you "up" it with the next release? Quick may surprise us all, because he's obviously a really intense force to be reckoned with. The man's presence is so strong that he is indeed hard to ignore. The style of music here is particularly interesting. Jim combines elements from Southern rock with blues, pop and country to create an intense hybrid of all four. His music is being pitched mainly to the country music market...so it'll be interesting to see if country music fans are open-minded enough to accept what Jim has to offer. Our guess is that he'll be one of the first artists to effectively combine blues with country and be successful doing it. After you hear Quick sing you'll see why we're making such a big deal out of this album. Kickass masculine cuts include "Livin' On Love," "Rewind," "I'm A Dog," and "Don't Shoot the Snake." TOP PICK.


Rob Roper - Misfit (Independently released CD, Pop)
The debut full-length release from Rob Roper. This guy has taken an expensive approach in self-releasing his first album. Instead of cutting costs, Roper hired professional artists to create a thick hardcover digipak sleeve complete with a thick booklet featuring 'paintings' appropriate for each track on the album. While we like the packaging and appreciate all the time and expense that went into creating it (we're suckers for great packaging)...what impresses us most here are Rob's songs. He wrote all but two tracks on this album and they all pretty much hit the target. Rob writes and records slightly blues flavored mid-tempo pop where the main emphasis is on lyrics and vocal melodies. He takes the singer/songwriter approach here..and it works. Nice thick sound quality from start to finish. Ten classy cuts including "Falling Into Heaven," "Me," "Invisible Prison," and "The Screwup Song."
Randi Russo - Fragile Animal (CD, Hidden Target Recordings / Olive Juice Music, Pop/rock)
It's only a matter of time before Randi Russo becomes--at the very least--an underground sensation. So we're particularly pleased to have gotten in on the ground floor of this enchanting and intriguing young lady's career. Fragile Animal is Russo's third full-length release...and it's likely that this will be the album by which all her future works will be measured by. With this album, Randi has really outdone herself. Her cool, slightly fragile vocal melodies are perfectly counterbalanced by some wonderfully subtle yet strangely haunting arrangements. This is a girl who has it all. She writes incredible songs...comes up with smart personal lyrics...has a totally cool understated voice...and knows how to put all the pieces together with her own personal trademarks. Produced by Paul Megna and Russo herself, Animal is nothing less than a modern classic. There's so much disposable pop in the twenty-first century. These songs stand up to dozens...no, make that hundreds of spins...without ever sounding tired or dull. And you can bet that they'll sound just as good two or three decades from now. So...exactly who does she sound like? Well that would be...Randi Russo, of course. Ten smart progressive cuts here including "Get Me Over," "Venus On Saturn," "Invisible," and "Hurt Me Now." Recommended listening...and an obvious TOP PICK.


John Samorian - Out On A Limb (Independently released CD, Pop/rock)
Light, breezy, and instantly satisfying mid-tempo jazzy pop from pianist/composer John Samorian. Unlike most artists who record modern takes on jazz standards from the past, John writes his own songs...and they're (surprisingly) just as classy and memorable as many standards from the past. Samorian's got a really cool voice and he's a natural on the keys. Joining John on some of these tracks is singer/actress Kim Shriver, who is also his wife. Out On A Limb is a super smooth spin, full of tracks played with precise attention to detail. Backing John and Kim on these recordings are Kevin Lutke (electric and acoustic guitar), Dave Edwards (electric and acoustic bass), and Warren Odze (drums)...all of whom are more than proficient on their instruments. Classy modern classics include "I Ain't What I Used To Be," "Autumn Is Here," "I Wish I Didn't Love You," and "Singapore." Wonderfully resilient music with passion.
Ari Shine - Ghost Town Directory (CD, Beverly Martel Music, Pop/rock)
Ari Shine seems to be on a direct path to success. Unlike other up-and-coming artists, Shine makes instantly accessible pop music that could easily be appreciated and understood by the masses. But considering that, the most surprising thing is...that his songs actually have substance and style. In some ways, Ari's tunes remind us of stuff The Kinks were recording in the 1980s. The songs on Ghost Town Directly are slick and polished and feature immediately memorable melodies and lyrics. No difficult artsy stuff here, these tunes are shot straight from the hip. At the center of the tunes are Ari's confident yet never oversung vocals. This guy's got a smooth voice that is a perfect fit for modern pop rock. Folks into mid-tempo 1970s and 1980s FM radio pop/rock will find a lot to love here. Ten catchy cuts including "All I've Got Is Love," "Here With Me," "Miss Nina," and "Simple."
Should - Like A Fire Without Sound (CD, Words On Music, Progressive pop)
The last time we heard from the folks in the band Should was way back in 1998 when they released Feed Like Fishes. Now after so many years have passed they surprise everyone with a brand new album of material. The folks in this band took their time on this one...taking about five years total to record these compositions. True to the claim of the press release that accompanied this CD, the music recalls early Brian Eno and Yo La Tengo. Instead of being derivative, however, the band seems to use ideas from these artists as a starting point to create something fresh and new. These tracks are subtle and reserved...and there are all kinds of cool quiet sounds heard in the background while the cool melodies pass by. We've enjoyed this band's music in the past...but this album seems to be their most fully realized and cohesive. Nine dreamy tracks that glide by like puffy white clouds.
Snailhouse - Sentimental Gentleman (CD, White Whale / Forward Music, Pop)
We hate the fact that up until now we have missed out on the band Snailhouse (the band has released five albums and an EP)...but at this point we're just glad that we got on board at what must be the peak of the band's career. This band is the project spearheaded by the talents of Mike Feuerstack who many folks may know as a founding member of the band Wooden Stars (plus he also plays in Bell Orchestre). Sentimental Gentleman is an amazing album. Feuerstack is one of those guys who doesn't ape other artists or try to fit into specific genres...he's just creating music his own way and, in the process, managing to come up with truly inspired music that will always sound great. We're not even going to attempt to compare this to other artists or come up with possible influences. The music isn't such a huge departure in terms of the instruments used or the overall sound. It's the intent that makes this music stand out. Mike is making music for all right reasons. This man is obviously not out to impress others or achieve fame. He's writing and recording because that's what he loves to do. Easily destined to be one of the best releases of 2011. Highly recommended. TOP PICK.


So-So Network.
So-So Shitwork.
So-So Phonywork.
So-So Goddamnnetshitphonywork.
Tecumseh - Return To Everything (CD, Beta-lactam Ring, Pop/rock)
Fans of the obscure unite...Tecumseh is here to confuse and hypnotize. We're continually amazed at how many ultra-creative underground artists there are on the Beta-lactam Ring label. In case you're not familiar with the label--and you love obtuse crazy weird stuff--you should probably do yourself a major league favor and start dong some investigating. The text in the press release that accompanied this disc is some of the best we've seen...here's a quote: "The quiet blizzard of growling steel that appears is ferocious enough to draft hairline fracture maps upon the nearest bones." Now THAT is some great writing (!)...and it sure as Hell caught our attention. Return To Everything features three strange, moody, drony compositions. Not music in the traditional sense...but more like electronic soundscapes or obtuse soundtrack music to a really weird film. This is a short disc that lasts just under 27 minutes. Brooding and peculiar, this is definitely not recommended for the traditional music fan. As with all Beta-lactam Ring releases, the sleeve is absolutely stunning. Top pick.


These Curious Thoughts - Let's See What 2moro Brings (CD-R, Viaduct, Pop)
These Curious Thoughts is the duo comprised of Jamie Radford and Sean Dunlop. TCT is an internet band...Radford (who lives in the United Kingdom) writes lyrics and e-mails them to Dunlop (based in Detroit, Michigan)...who writes the music and records the tunes. Let's See What 2moro Brings is the third full-length release from these guys...and it's a truly impressive collection of tunes. To our ears, these songs bear strong similarities to artists from the past like Peter Gabriel-era Genesis, The Moody Blues, and even Stackridge at times. These songs are anything but canned modern-day techno-dribble pop. What is most interesting to us about these songs is that they don't really sound like any other artists we've heard over the past few years. And that in itself is, of course, a major achievement. Lots to take in on these ten tracks. Our favorite cuts include "The Good Times," "Care In The Community," "Swimming," and "Rainbows." Neat stuff...rather stylish...
Carus Thompson - Caravan (CD, Mind's Eye, Pop/rock)
We've heard so many underground artists from Australia that it seems odd hearing from a singer/songwriter whose music is basically mainstream. Carus Thompson has a super smooth voice and overall sound. He's one of those rare Australian artists whose music could easily appeal to millions and millions of music fans in the United States. Caravan presents thirteen hummable guitar-driven pop tunes that are super slick and polished. While we have to admit that this album is a bit overtly commercial for our own personal taste, we realize that fans of radio-friendly pop the world over need to know about this man and his music. Best cuts: "Red Sky," "Caravan," "I Believe In Love," "Luke's Song."
The Trews - Hope & Ruin (CD, Bumstead, Pop/rock)
The fourth full-length release from Canada's The Trews. We hear so much underground music from Canada...yet we rarely hear commercial bands who actually make a living making music. The guys in The Trews are a commercial success...and after spinning Hope & Ruin a few times it's easy to see why. Recorded "live-off-the-floor," this album captures the immediate spontaneous sound of the band playing to a live audience. These guys play straight-from-the-hip guitar-driven pop/rock with no holds barred. Their music probably sells because they give the people what they want...simple, explosive, hard pop/rock that is delivered without unnecessary garbage getting in the way of the energy. Twelve powerhouse rockers here including "Misery Loves Company," "People Of The Deer" (a particularly strong track), "Dreaming Man," and "Burned."
Tron: Legacy Reconfigured - Remixes of Selections From the Original Motion Picture Soundtrack: Music by Daft Punk (CD, Disney, Soundtrack)
Considering how plugged in the guys from Daft Punk are to the entire electronic scene, it should come as no surprise to anyone that following the original soundtrack from Tron comes this disc featuring remixes of the original compositions. Interesting folks providing the remixes include The Glitch Mob, Paul Oakenfold, Moby, Photek, Pretty Lights, and Sander Kleinenberg. If you loved the original music from the film...you're almost certain to dig these heady tracks as well. Our favorite cuts include "Derezzed," "C.L.U.," "Encom Part 2," and "Solar Sailer."
Anything that you say is
Stupid.
Anything that you do is
Stupid and
Anything that you think
Is stupid.

I can waste
Everyone else's time but
No one should waste
Mine.
Wobbler - Rites at Dawn (CD, Termo, Progressive rock)
There are so many bands lately incorporating ideas and sounds from 1970s progressive bands into their music...but very few who are playing the music in almost the exact same fashion it was played decades ago. This is what probably makes the folks in Norway's Wobbler stand out. Instead of updating the sound and changing things around to fit the tastes of twenty-first century music fans, these musicians seem intent on delivering their tunes in the grand tradition of bands like Yes and Emerson, Lake, and Palmer. Yup, listening to Rites at Dawn it seems at times as if time has stood still. These complex compositions feature odd time signatures, intricate playing and plenty of instrumental flexing for the fans. If you loved the aforementioned bands, there's a good chance you'll be very impressed with what these guys are doing here. There's no doubt they're extremely proficient at what they're doing. Thick progressive cuts include "Lucid," "In Orbit," "The River," and "Lucid Dreams."
Za! - Megaflow (Independently released CD, Acuarela, Progressive)
Za! is the Spanish duo comprised of Papa Dupau and Spazzfrica Ehd, both of whom play a wide variety of instruments. Possibly the best words to describe the music these guys make would be...difficult and unpredictable. In fact, considering how obtuse their songs are, it's surprising to see how far these two musicians have come in such a short amount of time. Megaflow is a difficult album to describe. These compositions are thick, busy, dense, peculiar, and strange...but yet they're musical enough so that there's enough real substance to latch onto. So many different sounds and influences merging here that it becomes something like sensory overload. Put it this way...if you like things simple and direct this will probably be too big of a mouthful for you. But if you like to be challenged by music then Za! may just be your favorite new underground band. Just over 45 minutes' worth of music here...and almost all of it breaks boundaries...
A
Aaron & Andrew - To be brave
Nasar Abadey & Supernova - Diamond in the rough
Also - Music belongs in the background
Bobby Alu - Take it or leave it
Ancient Astronauts - Into bass and time
Flo Anito - No dustbunnies
Anti-Social Music - Is the future of everything
Axess - Fusion
A Cat Called Cricket - When leaves fall
B
Baby Baby - Money
Barbarellatones - Confessions of a teenage prostitute
Ray Barnard & The Reverberation - Tinted windows to the soul
John Bartyl - Finally
Beastly - Songs From The Motion Picture
Bedhed and Blondy and the Sleepwalkers - Nuthin'...
David Berkeley - Some kind of cure
Mark Berube and the Patriotic Few - June in Siberia
Beware of Safety - With Chakotay at the Helm b/w Cut into stars
Black 100s - Fins
Black Out - Tap tap
Blank Pages - Absolute uncertainty
Danielle Bloom - Meet me in the middle
Boy With A Fish - I put my tongue on the window
Jesse Brewster - Jesse Brewster
Bree Bruns - Bree Bruns
Broken Poets - Broken Poets
Brulee - New beginnings
Bunky Moon - Schtuff we like
Frank Butrey - Malicious delicious
C
Call Off The Search - What doesn't kill us...
Carpenter - Sea to sky
Cavemen Go - Someone's always dying to break my heart
Ceaser Pink & The Imperial Orgy - Four legs good two legs baaad!
Ceremony - Original motion picture soundtrack
Dylan Champagne - Love songs of the apocalypse: Volume 1
Clara May - Hush
Clutters - Breaking bones
Paul Coady - Driftin' years
Turner Cody - Gangbusters!
Company Car - Stop hitting yourself
Steve Conn - Beautiful dream
Copernicus - Cipher and decipher
Counter Riot - Punk funk kfugato!
Crawl - Tangles
Jay Crocker - Jay Crocker
D
Daddy Lion - Daddy Lion
Damngivers - Damngivers
Dana and Lauren - Dana and Lauren
Ekendra Das - Ethnomusicology
Jenny Davis - Inside you
Arron Dean - MPLS
Dikta - Thank you EP
District Attorneys - Orders from...
Dogs and Bones - 2.1
Alberto Donatelli - Non calpestare il mio giardino
Dotson Moon - 4am
Drawn From Bees - Cautionary tales for the lionhearted
Ryan Driver - Who's breathing
Duchess Leo - Golden gray
Dunn Boys - Volume 1
Duomarine - Depth of sound
Brennan Dylan - Bullet ride
E
Eksi Ekso - Eksi Ekso
El Ebo - Oxford basement collection
Elements of Jazz - Elements of Jazz
Eleven Dollar Life - Shatter the Silence
Eulogies - Tear the fences down
Evaline - Patterned
Everybody Wants To Be A Cat - Disney Jazz Volume I
John Eye - Cannonicus 3.14
F
Joe Fahey - Bushnell's turtle
Falling Blind - Comets
Marc Farre - One hand on the night
Duncan Faure - Anthology
Favorite Shape Triangle - Against time
Fenech-Soler - Demons
Filmi - Xenith anon
Five Eight - Your god is dead to me now
Foghat - Last train home
Forgotten Door - Unlocked
Fostar - Believe
Casey Frazier - After autumn
Freezzas - Trdonja
F-units - Alone in babylon
Eleanor Fye - Love stays on
G
Alekos Galas - Mediterranean breeze
Duke Garwood - Dreamboatsafari
Matt Gary - I'm just sayin'
Gazpacho - Misse atropos
Howie Gelb - Alegrias
Giant Hand - Starting as people
Mike Gibbons - Marigolds: the Bangkok sessions
Robbie Gil - Save yourself
Glorie - Glorie
Dave Goddess Group - Something new
Barry Goldberg - It's all my vault
Grascals & Friends - Grascals & Friends
Gray Lions - Run wild
Dottie Grossman & Michael Vlatkovich - Call and response
Gunslinger - Early volumes 1
Jeff Gutman - Through the night
H
Hammer No More The Fingers - Black shark
Havknotz - Music life pain
H Bird - Operation fascination
Herzog - Search
Hickoids - Kicking it with the twits
Hit & Mrs. - Mind split apart
Hit Back - Who are these weird old kids
John L. Holmes - The Holmes stretch
Sam Humans - Life Free / Heligoats - Let loose
Hungry Kids of Hungary - Mega mountain
Hungryheart - One ticket to paradise
I
I Was Totally Destroying It - Preludes
Imaginary Cities - Temporary resident
In Bloom - all my potential
INXS - Mystify
J
Jenocide - Knee deep
Mary Jenson - Beyond
Melvin Jones - Pivot
Jookabox - The eyes of the fly
JSB - When all is said and done...there'll be a lot more said than done
K
Ted Russell Kamp - Get back to the land
Eryan Katsenelenbogen & Andrei Ivanovitch - Classical meets jazz: Pictures at an exhibition
Keeping Riley - Welcome fire
Kellarissa - Moon of neptune
David Franck Keller - A long way from minneapolis
Kentucky Thunder - 'Bout damn time
Chad Kichula - Killer
Andy Kim - I forgot to mention
King Kong Magnetics - Futuristic money makers
Ryan Kirby - Postcard from vermont
Libby Kirkpatrick - Heroine
Wes Kirkpatrick - Naps & nightmares
Kiseleff - A sound seal
Kissing Cousins - Unfortunate end
Kotodama - Dichotomy
L
Laneous and the Family Yah - Scissors
La Res - Revolution
Last Act - Still Standing
Last Royals - Last Royals
Jerry Leger - Trraveling grey
Dorothy Leigh - A second chance
Lemonade Mouth - An original Walt Disney records soundtrack
Marissa Levy - 63 songs about joe
Lick and a Promise - Come together in the morning
Lincoln Lawyer - Original motion picture soundtrack
Lincoln Lawyer - Music by Cliff Martinez
Trey Lockerbie - Light therapy
Donna Loren - Love it away
Donna Loren - Does elvis in hawaii
Carlo de Lorenzi - Four seasons in one recess
Lubec - Nothing is enough!
Gary Lucas & Gods and Monsters - The ordeal of civility
Lunatic Soul - Lunatic Soul
Lydia Lunch & Philippe Petit - Twist of fate
M
Madison Square Gardeners - Teeth of champions
Tim Mahoney - Live from the sky
Jesse Manley - Devil's red
Man Ray - Tokyo joe
Whitney Mann - The western sky
Carol Martini - Petals of the red magnolia
Daniel Masson - Frequencies
May Day Orchestra - Ota benga
Brendan McKinney and the 99 Brown Dogs - Best they can
Men In My Head - Men In My Head
David Michael - Low bid on a dream
Midget - City drop
Miwa Gemini - Fantastic lies of grizzly rose
Cory Mon and the Starlight Gospel - Turncoats
Money In The Banana Stand - There's always...
Monte Negro - Cosmic twins
Moonshine Ramblers - Moonshine Ramblers
Gaby Moreno - Illustrated songs
Jackie O. Motherfucker - Earth sound system
Mournblade - Anthology - vol. I
Mousy Brown - Bronze turbo
Mouthful of Snow - The truth hurts, but you would still like to hear it
Myself - Punk floyd
N
Gilbert Neal - Vultures and diamonds
Lee Negin - Hungry ghosts
Alva Nelson - Soul eyes
Lucas Nelson & Promise of the Real - Lucas Nelson & Promise of the Real
Nexcyx - Queen
TJ Nix and Paul Plumeri - Blues in disguise
Nylon Pink - Nylon Pink
O
1 - 10's - Fighting for a golden age
Lutalo "Sweet Lu" Olutosin - Tribute to greatness
Only Thieves - Heartless romantics
Open Feel - Open Feel EP
Operation ID - Legs
Carey Ott - Human heart
Ox - Silent night and other cowboy songs
P
Panic Years - Finally, today is tomorrow
Daniel Park - Search and rescue EP
Laura Peek - Key
Pepper Dome - Chaos point
Heather Pierson - Make it mine
Police Teeth - Awesomer than the devil
Poor But Sexy - Let's move in together
Jon Pousette-Dart - Anti-gravity
Pousette-Dart Band - The best of Pousette-Dart Band
Primal Static - The curtain of many faces
Project S.N.A.R.E. - Project S.N.A.R.E.
Psychopathic Romantics - Pretty prizes
Q
R
Racoon Bandit - Into the hills
Adam Rader - Any way I can
John Ralston - "Jesus Christ" b/w "A Marigy Xmas"
Genya Ravan - I won't dry anymore...
Ready! Ricochet - Ready! Ricochet
Mick Reed - Goodnight, texas
Danielle Reich - This year's kisses
Rethink Forever - Vocal music of Peter Hannan
Leslie Revelle - That little girl
Robinson - England's bleeding
Roch - Lightweight bipolar mania
Clea Roddick - Songs of the year: Vol. 1
Eldridge Rodriguez- You are released
Laura Roppe - I'm still here
Rusty Eye - Possessor
S
Kekell Sa - Fortaleza
Micky Saunders & Dan Susnara - Riding on the moonbeams & analog slim in luddite land
Lisa Savidge - Lisa Savidge
Robert Schroeder - Cream
Shawn Bell Quintet - Things yet unknown
Side B - Greatest hits
Audrey Silver - Dream awhile
Simon Says No! - Simon Says No!
Sleepless - Noise of life
Sleepy Vikings - They will find you here
Slopes of Distant Hills - Slopes of Distant Hills
Ruth Purves Smith & The 581 - Out in the storm
Snowblink - Long live
Soldier Come Home - With psalm 131
Sound of Growing Up - Drifting
Soup - The great awakening
Source Code - Original motion picture score
South Cry - Blue moon
Split Tongue Crow - Split Tongue Crow
Sprains - Imitate art
Spring Breakup - It's not you, it's me
Steve Steele - The expat
Jacky Stone and His Ugly Bones - Blarg! All over Wrigley
Storms - Lay your sea coat aside
Street Chant - Means9
Stuyvesant - Fret sounds
Sufis at the Cinema - 50 years of bollywood qawwali & sufi song 1958-2007
Sunol - Ohlone
Sunrise - Spread the word
Sunshine Factory - Lower away b/w Tidal waves
Sunspot - Major arcana
Sun Wizard - Positively 4th avenue
Surrealestate - Lacunae
Dan Susnara - Vent grin and conquer
Jacqui Sutton - Billie & Dolly
Oliver Swain - In a big machine
Sweetkiss Momma - Revival rock
T
Cheley Tackett - Whisper me slow
MJ Territo - Down with love
Testa Rosa - II
Thrill Building - The greatest game in the world
Tic Tic Boom - Reasons & rhymes
Tigger - Forget you EP
Tiny Little Blackouts - Daly city
Tiptons Saxophone Quartet - Strange flower
Truth and reconciliation Commission - Songs about dying
Twilight Hotel - When the wolves go blind
Twisted Sister - Club days volume 1: The studio sessions
Two Guitars - Bending time
U
Uglyography - Undercover new machine
Using Bridge - Using Bridge
V
Various Artists - Ventis secundis, tenne cursum: This is progressive rock!
Various Artists - Space Escapade Unit 1
Various Artists - Manitoba Music
Various Artists - War Horses! Angel Air Rocks!
Various artists - The Mylene Sheath: 2011 label sampler
Vessels - Helioscope
Vtg - Love is letting go
W
Walkability - Important singing gino ties
Brian Walsby - Manchild 5
Samuel Locke Ward & The Boohoos / Mumfords - Split 7" E.P. 33 1/3 RPM
Mike Watt - Hyphenated-man
Way Yes - Way Yes
Bob Wayne - Outlaw carnie
We Is Shore Dedicated - We Is Shore Dedicated
Rosetta West - Raccoon
Joseph Allen White - Things change
Marty Williams - Long time comin'
Renee Wilson - Voodoo queen
Wolfe Gang - Read the fine print
Wowz - Go figure
X
Y
Kenny Young - Simple things
Z
Inna Zhelannaya - Cocoon