babysue Store * Donate * Contact * babysue * Jokes * babysue * LMNOP * dONW7 * Poetry * T-Shirts * Review Policies
April 2012 Comics, Poems, Jokes, and Reviews by


aka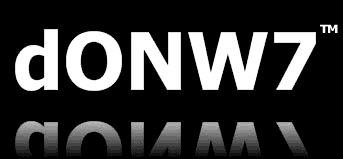 *Top Picks =

* * * * * * * * * * * * * * * * * * * *
Q: What should you do with your time?
A: Waste it.
Q: Does anyone understand anything?
A: No.
Q: Why are artists so irritating?
A: Because that's part of being an artist.
Q: Is the world full of thoughtless liars?
A: Of course it is.
Q: Why does everyone worship celebrities?
A: Because they're too dumb to know any better.
Q: How long will things be shitty?
A: Forever.
Q: Does it matter whether you live or die?
A: No...not really.
Q: What is the biggest difference between men and women?
A: Men have penises and women have vaginas.
Q: Why is there glass in windows?
A: Because you can see through it.
Q: If you drive a car long enough will the car eventually learn how to drive itself?
A: Probably.
Q: Why is there so much violence in schools?
A: Because schools breed violence.
Q: When should children be allowed to drink alcohol?
A: As soon as they can walk.
Q: Can you really make a statement with your clothes?
A: No.
Q: What should you do when everyone is doing the exact same thing at the exact same time?
A: You should do something else.
Q: What is a funeral?
A: A waste of time.
Q: What is happiness?
A: A waste of energy.
Q: Why do people try to force their own corny views and shitty ideas down other folks' throats?
A: Because they're people.
Q: What is a flower when it's dead?
A: Much prettier.
Q: How many words is a picture worth?
A: None.
Q: What should you feel all the time for one reason or another?
A: Shame and pity.
Q: What do you see when you look in the mirror?
A: A vision of ugliness.
Q: Why do people make up excuses for their shortcomings?
A: Because they're too screwed up to admit their own faults.
Q: What do you get when you eat a bag of Skittles?
A: Your head blowed off.
Q: What is wrong with old homosexuals?
A: The same thing that is wrong with young homosexuals.
* * * * * * * * * * * * * * * * * * * *
Mark Adams - Red Headed Step Songs (Independently released CD-R, Folky pop), Panjanatan (Independently released CD-R, Pop/rock)
You never know what to expect from California's Mark Adams (who is also in the critically acclaimed band Rancho Deluxe). The last album we heard from him (One Time Spaceman) was a pure slice of underground rock. So we were surprised as funky little bastard rabbits to hear the subdued folky songs on Red Headed Step Songs. But things aren't always exactly as they seem. While on the first spin you might think these are mere folk pop tunes, it doesn't take long for the sometimes peculiar lyrics to give the music a strangely different slant. After hearing the goofy humor in "Party" we were convinced this was going to be an all-out comedy album. But as the album progressed we realized that it's actually a mix of humor and real heartfelt emotion. Some of humor in these tunes occasionally recalls artists like Martin Mull and Neil Innes...but overall it's really more of a genuine folk/bluegrass album threaded with an occasionally twisted sense of humor. Cool subdued cuts include "Dutch," "Home," "Movie," "Lulls," and "Mirage." Interesting to say the least, and not what we were expecting at all. We had absolutely no idea what we would hear on Adams' latest album Panjanatan. Once again, we were taken by surprise. Written and recorded with David Vaught, this album focuses much more on technology and sound and is, for the most part, a pop album (?!!)...with some threads of rock and subtle Americana thrown in for good measure. There are so many cool tracks here worth mentioning...but our favorite is "The Bus Argument"...an insanely catchy tune that deals with mortality. Other kickass cuts include "Nationwide," "Oil On Mars," and "Aurilius." After hearing this we began to wonder which Mark Adams we prefer...the cool Americana guy in Rancho Deluxe, the Spaceman rocker, the reserved folky/bluegrass persona, or the modern popster. We finally decided that we totally dig all of the styles this musical chameleon delves into. He's got one of the best voices on the planet and everything he does works. This man's music could easily appeal to millions of listeners... TOP PICK.


Ron Anderson / Robert L. Pepper / David Tamura / Philippe Petit - Closed Encounters of the 4 Minds (CD, Public Eyesore, Improvisation/sound/modern classical)
Q: Put four ultra-creative modern improvisational musicians together and what do you get...? A: A bizarre and perplexing album bursting at the seams with creative energy. Closed Encounters of the 4 Minds is an exercise in spontaneous creativity and sound manipulation. Each of these four men is already well-known in artsy underground circles around the globe...so their fans already have a good idea of what to expect here. Different elements collide for a crashing intense listening experience. Experimental electronics...elements of modern classical...free-form jazz... It's a real whirlwind of ideas with all four men probably pushing each other to the limits. Way cool obtuse sound for the chosen few. We dig everything we hear on the esoteric Public Eyesore label these days...
Stephen David Austin - A Bakersfield Dozen (Independently released CD, Country/pop)
Instantly likable toe tappin' music from California's Stephen David Austin. Up to this point Austin has been a side musician playing covers in bar bands. But with the release of A Bakersfield Dozen he has boldly stepped into the spotlight. It may just be our impression but it seems that lately the lines between underground pop, rock, Americana, and country are getting very blurry. And the blurrier the lines get...the more interesting things seem. Stephen writes about straightforward subjects that most folks should be able to relate to and he writes songs that are, at times, embarrassingly simple. And this works in his favor, because when the tunes are this good complexities are no longer necessary. Austin's voice and style remind us of Martin Mull on his first couple of albums. He's got a super sexy deep voice and he delivers the lyrics with the confidence of a guy who really knows his stuff. Eleven bad boys here including "Best Ex I Ever Had," "Dance With No Pants," "Kansas Ain't In Kansas Anymore," and "The Fat Kid." Warm friendly stuff with a groovy kinda solid kick...
The B-52s - With The Wild Crowd! Live in Athens, GA (DVD, Eagle Rock Entertainment, Pop)
Captured on their home turf on the 34th anniversary of their debut performance, With The Wild Crowd! Live in Athens, GA will most certainly be one of the definitive concerts representing this long-running dance/party band. We're generally not big fans of artists who keep peddling and pushing tired old material...but this is one of those rare cases where the band still maintains their integrity and puts on a damn fine show for an audience who obviously loved every minute of it. One of the reasons The B-52s have managed to succeed for so long is simple. They do one thing...and they do it very well. So while other bands and artists may have morphed into other styles or changed their approach, the folks in this band have basically kept things exactly as they were when they began. And talk about giving folks what they want... To be honest, The B-52s really only have three or four types of songs...they seem to just play off those variations using different lyrics and slightly different melodies to create new ones. If you hate those three or four styles you probably don't like the band. But if you love them then...well, you probably love 'em all. But who cares about artsy difficult songs anyway? When the idea is just to present funky dance music and dress up funny, you don't really need groundbreaking music. And goodness God almighty...what a well-oiled machine these folks are at this point in time. In this concert the band churns away like a hungry metallic monster...precisely driving out groove-oriented music without faltering. And virtually every single song worked for the band during this show. The audience was, as would be expected, quite mature...and many folks were indeed probably trying to re-live the past. But the folks in The B-52s never deteriorated into being a laughable retrospective band. While they did play the standard hits from decades gone by they peppered the show with new material that was just as solid and appealing as their early songs. Their skill and integrity still wholly intact, The B-52s prove that they can still kick the shit out of a tin can. Twenty partying tracks here including "Private Idaho," "Mesopotamia," "Roam," "Wig," "Planet Claire," and...of course..."Rock Lobster." Just like when they started, this band is all about having F-U-N.
Being Flynn - Original Motion Picture Soundtrack: Music by Badly Drawn Boy (CD, Lakeshore, Soundtrack)
Irregardless of the film, we were immediately interested in this soundtrack because it features music from Great Britain's Badly Drawn Boy (a longtime babysue favorite). Being Flynn is a film about emotional ties between a father and son and it stars Robert De Niro, Paul Dano, and Julianne Moore. This is the latest film from Academy Award-nominated writer/director Paul Weitz. This is not the first time Badly Drawn Boy has worked with Weitz...the two were also paired together previously on the film About A Boy. This soundtrack features a nice mix of instrumentals and pop tracks...and both should appeal to Damon Gough fans. We've yet to hear anything from this guy that we didn't like. Fifteen cool tracks that clock in at just over 40 minutes. Our favorites include "I'll Keep the Things You Throw Away," "Asleep at the Wheel," "Coming To Your Senses," and "Let It Rain." Great stuff with heart. Top pick.


Madeline Bell & David Martin - Together Again (CD, Angel Air, Pop)
Another in the continuing series of reissues devoted to the musical skills of British songwriting trio Arnold, Martin, & Morrow (better known as AMMO and/or Butterscotch). Although this CD is labeled as a Madeline Bell and David Martin album, it is actually a compilation of duet recordings made by Martin and a handful of other artists. Most of the tracks feature soul singer Madeline (who at the time was best known as a member of the duet Blue Mink)...but other tracks feature the talents of Kate Robbins, Janie Marden, Stephanie De Sykes, and even Josie Rockett (Martin's daughter). Fans of 1970s and early 1980s FM radio fluff will find a lot to love here. These 'lite' soul/pop tracks feature all the elements that were popular at the time. Vocals way out front in the mix...plenty of slightly cheesy string arrangements...gutsy horns...and, of course, a totally groovy beat. Though some of these tracks were released as singles years ago, for several cuts this is the first time they've ever been made available to the public. Everything that the Butterscotch guys touched seemed to have a warm fuzzy glow and this collection is no exception to the rule. We can't help but dig clever pop cuts like "Who's Kiddin' Who," "Whatever The Time of Day" (wow, what a melody...), "Love Finds A Way To Get By," "Like Sister and Brother," and "I Will Always Be Here For You." Yet another cool gem unearthed by the folks at Great Britain's Angel Air...
When you meet a bisexual
You should run away
Fast.

Run away, run away, run away
Fast.

Run away, run away, run away, run away, run away, run away,
Run away
Fast.
Black Oxygen - The American Dream (Independently released CD, Pop/rock)
Black Oxygen is the Kansas City-based band comprised of David Lyle (vocals, lead guitar), Nick Lyle (drums), Matt Venegoni (rhythm guitar), and Jordan Myer (bass). This band has a sound that seems to draw heavily from grunge bands from the 1990s...while incorporating the sound of slick twenty-first century technology. These guys have a big thick sound with lots of studio polish and they're probably aiming at a mass market. Accordingly, this may be a tad too commercial for artsy listeners and underground rock fans. But if you like it solid, loud, melodic, and accessible...the guys in Black Oxygen deliver. Thirteen rockin' tracks including "The American Dream," "Better Place," and "Set Me Free." A good solid spin.
Kate Campbell - 1000 Pound Machine (CD, Large River Music, Soft pop)
In a perfect world Kate Campbell would already be a major celebrity. But in the real world...this credible cool lady is far too personal and real to become a fakey cash cow for some schmucky record company. The last time we heard from Ms. Campbell was back in October 2008 when she released her wonderfully resonant Save The Day album (which received universal praise from critics). 1000 Pound Machine features the same kind of Southern warmth that Campbell's fans have come to know and love. Anyone who ever appreciated the softer more soulful side of Bonnie Raitt (think "I Can't Make You Love Me") is bound to fall in love with Kate's music. She writes about real people and real situations. But instead of coming across sounding corny and contrived, she always sounds like a genuinely inspired artist more concerned with making music than playing by the rules (we also get the feeling Campbell isn't motivated by the desire for fortune and fame). She's released thirteen albums now...and shows no signs of letting up or fading away. While the average listener may not be aware of Kate she has friends and fans in high places. Backing her on this album are Spooner Oldham, David Hood, John Deaderick, Dave Jacques, David Henry, and Paul Griffith. Even Emmylou Harris and Sloan Wainwright add their vocals to two tracks. Though Kate Campbell may not be familiar to everyone...yet...the truth is that she's already hugely successful. Killer cuts include "1000 Pound Machine," "Wait For Another Day," "God Bless You Arthur Blessitt," and "Walk With Me." TOP PICK.


If you care
No one else
Will.
Company - Dear America, (CD-R, Exit Stencil, Pop)
We're bending the rules a bit to include this one here... Dear America, is only being offered as a 12" vinyl and download...we only received an advance CD-R. Even though, we wanted to bring this to your attention because this is a very strong album full of really smart and inventive tunes. Indeed worth checking out...
Bobby Conn - Macaroni (CD, Fire, Pop)
Cool escapist modern pop with backbone and funk. We immediately dug the simple, direct art on this one (a plain blue cover featuring one large wet cheesy wet noodle)...and it's remarkable indeed how well the cover art fits the music. Chicago's Bobby Conn makes music that you can instantly dig without thinking yourself to death. And at a point in time when the world is more fucked up than ever before, that is a very cool thing. Conn's songs incorporate sounds and elements from so many other artists that it's difficult to pin down exactly who he sounds like. At times his vocals remind us of Danny Elfman and/or Prince...while the songs themselves are a peculiar hodge podge of techno pop sounds from the past and present. The main objective here seems to be to have fun making music and, in the process, put listeners in a good frame of mind. Ten clever cuts here including "Macaroni," "Face Blind," "Afterschool," and "Walker's Game." Good solid stuff that rocks.

Dark Room Notes - Dark Room Notes (German import CD, BBE Records, Pop)
With the 1980s revival still going strong, Ireland's Dark Room Notes is yet another band conjuring up the sounds and ideas of bands from the late 1980s and early 1990s...when many cool underground bands were incorporating steady 4/4 programmed synthesizers into their music. This self-titled album features eight tracks directed at those who still love dance floors. These tunes sound something like a cross between New Order and Depeche Mode (more the former than the latter). The songs are mid-tempo and slightly moody...and driven by perpetual repeating analog synth lines. This is a pure feelgood experience featuring cool danceable cuts like "Wallop Waves," "Baby Don't Hurt Me No More," and "Melt This High Strangeness." Good solid stuff.
Dubious Ranger - Found Recordings From The Panda Valley Mining Company c. 1931 (Independently released CD, Oddball rock/pop)
Wow...this one really surprised us. After reading a few lines on the press release and shoving this disc into our player the first thing we were hit with was a rough underground recording that led us to believe this was going to sound like a thousand other underground albums. But as soon as the second track ("1999") hit...we knew this was in actuality something really special. Dubious Ranger is the project created by Alexander Eccles. Unlike most modern artists, Eccles seems to enjoy creating music using as few ingredients as possible. Being big fans of minimalist music, it didn't take more than a couple of spins for this guy to totally win us over. Even though these songs are sparse and presented simply, there is true credible substance in this man's music. His songs are a far cry from the average generic artist who uses technology as a crutch. This guy writes great melodies and lyrics...and he has a voice that is quite...remarkable. We can't even begin to guess who Alexander sounds like...but we sure love the fact that his dream is to have his very own amusement park (how cool is that???!!). Many of this man's compositions sound surprisingly normal. This is definitely one of those cases where timeless songs make the album...and there are plenty of 'em here. Classy cuts include "The Mayor," "Get It, Rabbit," "Slow Day," and "The New Eve." Top pick.


Dude - Kid Gloves (Independently released CD, Pop)
Our first impression was that Kid Gloves was going to be just another forgettable independently released CD from someone who shouldn't be making music. The disc arrived with no accompanying information and the cover art wasn't so great. So we figured this one was probably gonna be...Dullsville. Boy were we completely and totally wrong because...this is a great little album chock full of smart and memorable pop songs. We don't know much about that band except that Dude is a guy named Tony DeNardo who lives in Michigan. This man has a wonderful melodic sense. His songs have a classic sound...the arrangements are appropriate for each tune...and he has a voice that is tailor-suited for the style of songs he writes. Yup, Tony has done just about everything right here. Eleven cool pop tracks that ought to please just about anyone into good solid guitar pop/rock. Eleven keepers including "Not Exactly Where I Should Be," "Sweet Danielle," "Yer Big Year," and "Before The Day Got Away."
Marvin Etzioni - Marvin Country! (Double CD, Nine Mile, Pop/rock)
There's a great deal of music to take in on this hefty double disc package. Marvin Etzioni is certainly no stranger to the world of music. He co-founded the band Lone Justice and has produced numerous major league artists over the years. Marvin Country! is his fourth full-length solo release and it's a very ambitious effort. Many of the tracks feature duets with a slew of well-known artists including The Dixie Hummingbirds, Lucinda Williams, Steve Earle, Richard Thompson, Chris Pierce, and more. Marvin delves into a wide range of styles here. Some songs are pop, others rock, others country...why, there's even a bit of rockabilly thrown in for good measure. You'd think that crossing over into all of these genres would make for something of a schizophrenic album but this is not the case at all. Etzioni is comfortable no matter what skin he's in...so the main focus seems to be on simply writing good songs. This will no doubt please Marvin's fans as well as anyone else out there who hasn't yet been exposed to this classy guy's music. This man's got a great voice and he really throws himself into his music. Our favorites include "You Possess Me," "A Man Without A Country," "What's Patsy Cline Doing These Days? Pts. I & II," and "There's A Train."
Matthew Fisher - A Salty Dog Returns (CD, Angel Air, Instrumental)
As a founding member of the band Procol Harum this fellow has been heard around the world millions of times primarily because he's the guy who played the unforgettable organ line in the song "Whiter Shade of Pale" (it still remains the most played song ever on British radio stations). Out of print for the past decade, the folks at Angel Air took it upon themselves to again make this collection of instrumentals available to the public. Matthew recorded these tracks in 1994. A Salty Dog Returns was a solo venture on which he played all of the instruments. This reissue includes all thirteen tracks on the original album plus three bonus tracks ("In The Bleak Midwinter," "Theme From The Hauptmann Diaries," "Chorale Prelude: Erbarm' dich mein, o Herre Gott, BMV 721"). An interesting piece of the puzzle now once again available for collectors...
Josephine Foster & The Victor Herrero Band - Perlas (CD, Fire, Spanish folk)
Hmmm... Here's one that definitely stands out from the pack. It's kinda sad that this album will probably be overlooked by most people simply because it features music that is genuinely unique to Spain. Josephine Foster & The Victor Herrero Band haven't tried to American-ize their music to appeal to the masses. They present traditional Spanish folk music as it was meant to be played, using traditional instruments. And these songs were recorded live directly to analog tape...so the sound you hear is the actual sound of Josephine and her fellow musicians playing. Folks who don't mind hearing music sung in a different language (that includes us...we love hearing stuff sung in Spanish!) will get a big kick out of this one. Ten beautiful tracks including "Puerto de Santa Maria," "Peregrino," and "Brillante Estrella." These songs resonate with true emotion.
Redd Foxx - I Ain't Lied Yet! (CD, Cult Collectibles, Comedy)
In some ways it's a shame that Redd Foxx landed the spot on the television show Sanford and Son. Oh sure, it opened his style of humor up to a much wider audience. But the humor was watered down and not nearly as hilarious as his standup comedy routine. (The same is oh-so-true with babysue favorite LaWanda Page.) I Ain't Liked Yet! presents Redd doing what he did best...telling stories that made folks crack up. This man was a real pro. He had an interesting way of telling tales and he came across like just an average guy on the street. Compared to many other comedians in the 1970s, Foxx's banter wasn't nearly as filthy and racy. But the more subtle approach was part of his appeal...and probably the reason he was able to transform himself into a national personality. Sad that this talented man is no longer with us (he passed away in 1991). But Foxx's legend lives on thanks to releases like this. We're looking forward to hearing more of Redd in his prime from the fine folks at Cult Collectibles...the label that's bringing cool vintage black humor back into focus...
From Kettles To Cloaks - Oral Obligations (Independently released cassette, Improvisation/progressive)
An independently released...CASSETTE? Yup, it's an odd approach to take in releasing music these days...but then the folks in New York's From Kettles To Cloaks have probably never been accused of taking the easy simple route. Our first impression upon hearing this band was that they would probably fit right in with the bizarre improvisational artists in California in the twenty-first century. The compositions on Oral Obligations are primarily driven by spontaneity. These tracks are quirky, unpredictable, and the vocalist is particularly unusual. Our cassette came with a handy dandy CD-R with the tracks converted to MP3s for easier listening. Seven puzzlers here including "Still Bleeding," "Huff & Puff," and "If Ya Gonna Own It, Bone It" (haw!). Funny, peculiar, and slightly insane...
Geographer - Myth (CD, Modern Art, Pop)
Pleasant and smooth technology-driven modern pop. Though Geographer is only three guys, they have a big thick sound thanks to producer Eli Crews and mixer Chris Zane. Our guess is that girls and gays are going to be the main folks going for the smooth groovy sounds of this band. If it weren't for the fact that most of this material is laced with keyboards and synths, it would be tempting to tag this as "emo"...although we can't really do that because we never use that annoying term except when it is in "parentheses." Geographer is the trio comprised of Mike Deni, Nathan Blaz, and Brian Ostreicher...three guys who obviously seem driven by a desire to play for a large audience. The packaging on this one is superb...a beautifully designed cardboard foldout sleeve complete with matching foldout poster/lyric sheet. Ten groovy cuts here including "Life of Crime," "Blinders," "Shell Beach," and "Kites" (the single). Recommended for fans of late 1980s and early 1990s progressive pop.
Jeff Healey Band - Live In Belgium (DVD + CD, Eagle Rock Entertainment, Blues/rock)
The folks at Eagle Rock have taken a different approach with this one. Instead of releasing a separate DVD and CD of this concert (which is what is usually done), in this package the company provides both audio and video discs. A smart move which makes things simpler and more economical for the consumer. We've heard and appreciated Jeff Healey's music in the past. But we're going to have to plead ignorance because we obviously didn't know much about this man and his career prior to viewing this. When we popped the DVD into our player we were surprised to find Jeff opening the show with his guitar laying down...playing with his left and on the wrong side of the neck. "An interesting gimmick to start off a show," we thought to ourselves. But it wasn't until the second or third song that we realized that this is how Jeff always played guitar. Not only does it make for some very bizarre viewing, but it also provides further proof that Healey was one of the most unusual guitarists ever. This concert was filmed in 1993 at the Peer Blues Festival in Peer, Belgium...and it features what was probably Jeff and his band at their creative zenith. Healey's lack of vision certainly didn't prevent him from playing like a real whiz kid. This guy is so connected with his guitar that it actually becomes a part of his soul. The shots of the audience are interesting because it provides proof of what a varied fan base this guy had. During this particular show Jeff and his band obviously had the crowd in the palm of their hands...the folks were loving every minute. The band played their bluesy soulful tunes culled from the albums Feel This, See The Light, and Hell To Pay. Jeff is unfortunately no longer with us as he sadly passed away back in 2008. In addition to playing music this cool Canadian was also an avid record collector...with a particular interest in 78 RPMs. After viewing this we couldn't help but feel that we wish we had known this guy. His music and spirit are so real and genuine that it's almost impossible not to be affected. This concert is a far cry from schmaltzy twenty-first century shows that concentrate on lights and dancing artists. This show was all about the music. This serves as a great reminder of just how talented Jeff was...and we now have a newfound appreciation for his music. If you've never seen or heard his bizarre style of playing, this is probably the best way to get a nice healthy doze in one sitting. Top pick.


Heavy Blanket - Heavy Blanket (CD, Outer Battery, Rock)
Wow. Not only is this a great album...but it also has a great story to go along with it. Way back in the mid 1980s (before forming Dinosaur Jr), J Mascis formed the band Heavy Blanket along with his high school pals Johnny Pancake and Pete Cougar. The trio started rehearsing and came up with six songs that they captured on a cassette tape. The guys planned to professionally record and release their material but before they could Johnny had an accident and almost drowned in Vermont. The accident caused the band to splinter and that was the end of that. But at a ski retreat in 2001 Mascis and Pancake decided to play together again. So they contacted Cougar and...Heavy Blanket was reborn. The three listened to and re-learned their original six songs and they are all presented here in all of their professionally recorded glory. We've been big fans of J Mascis for years. In all honesty, this sounds like the most intense guitar stuff we've ever heard from this man. His licks are amazing...and Pancake and Cougar provide a solid heavy backdrop that is the perfect foundation for the crazed fluid fuzzy leads. If you love groovy guitars you oughta go mega-nuts over cuts like "Galloping onward the Unknown," "Spit In The Eye," "Dr. Marten's Blues," and "No Telling No Trials." Heavy, crazed, and intense music. This sounds nothing like a reformed band from the past. These guys totally ROCK. TOP PICK.


Hell&Lula - Catch Up!!! Catch Up!!! (Independently released CD EP, Pop/rock)
Though they're a relatively new band, the guys in Hell&Lula have a lot going on in their career at this point in time. Since releasing this EP in 2010 the band has been picked up by MTV's Hype Music label which is reissuing the EP and adding two bonus tracks (for a total of seven cuts). Not only that, but the band's music is also being licensed for various television programs. Hell&Lula is comprised of MAK (vocals), Devon Culiner (guitar), Russell Henson (bass), and Alex Vega (drums). These guys have a hard-hitting unrelenting sound that is sure to drive audiences into a frenzy. Thick intense cuts include "Set The World On Fire" and "Cold Black Widow."
Inspiration is
Dull and
Unremarkable.

What doesn't kill you
Will kill you.
Thomas King - Last Night Living EP (Independently released CD EP, Pop)
Austria's Thomas King isn't playing games. This young man obviously has his sights set on becoming a superstar. And judging from the four songs on this EP his dreams just may come true. King cites influences like Michael Jackson, Prince, Robbie Williams, Billy Idol, and The Killers. If he plays his cards right Thomas may find himself playing to large arenas in the very near future. He writes songs that are instantly hummable...and they could easily appeal to millions upon millions of fans. Four groovy cuts here: "It Starts Tonight," "Last Night Living," "Round Again," and "Stay With Me."
King of Prussia - Transmissions From The Grand Strand (Independently released CD, Pop)
Cool, smart, breezy, highly melodic pop from Chicago's King of Prussia. This is the band's second full-length release and it took them some time to create this one. Transmissions From The Grand Strand was recorded over a three year period and features sixteen musicians from five different countries. Unlike some albums that take a long time to record, Transmissions does not have a 'difficult artsy' sound. Instead, the songs have nice flowing qualities and are quite easy on the ears and brain. Bandleader Brandon Hanick's vocals are a key element here. This guy has a great voice that is a perfect fit for the style of music he composes. Prior to releasing this the folks in King of Prussia already had a good buzz going around the world. It seems fairly certain that this disc will amp up the band's popularity exponentially in no time flat. Groovy well-produced cuts include "Oh Me," "Pedals On Delay," and "Your Graduating Hours." Smart, inventive, and memorable tunes from start to finish. TOP PICK.


Frank Lenz - Holy Rollers (CD, Velvet Blue Music, Pop)
Because Frank Lenz has already done just about everything else under the sun, these days he has turned his attention to writing and recording for film and commercials. Frank's already a legend in the world of music. In addition to recording and producing a slew of other artists he has also played in and/or with The Weepies, Everest, The Headphones, Richard Swift, Alexi Murdoch, Pedro The Lion, Lassie Foundation, and Starflyer 59 (whew!). This soundtrack is for the film Holy Rollers which has quickly become the subject of much discussion among film buffs. This CD features instrumentals and pop tracks with vocals...so it's a nice way of getting some of the pop stuff we all know and love as well as a dose of Lenz's other side. There's a lot to take in here...eighteen tracks, all polished to perfection but never polished beyond recognition... Everything Mr. Lenz touches seems to work, so we're not surprised that this soundtrack is a resounding success. Smart inventive tracks include "Holy Rollers," "Trip One," "Carrying Cash," "Bankroll Dinner Two," and "Team Begins Two." The groovy folks at Velvet Blue once again have a real winner on their hands with this one... Top pick.


Treasa Levasseur - Broad (Independently released CD, Bluesy pop)
More cool and breezy bluesy pop from Canada's Treasa Levasseur. The last time we heard from Treasa was way back in September 2010 when she released her captivating Low Fidelity album. And now the release of Broad (her third full-length release) further cements her place in music history. Levasseur is backed by no less than four different groups of musicians here and yet the album has a nice smooth flow. The playing is tight and inspired throughout...and at the heart of the music are Treasa's confident cool vocals. This lady can really belt out a tune...but in the process she never sounds like she's forcing it or trying too hard. Most of the songs are originals but she also covers tunes by Randy Newman, Neil Young, and Mike Evin. Levasseur has been compared to Laura Nyro, Carole King, Marcia Ball, and Bonnie Raitt...so that should give you a pretty good idea of where this lady is coming from in terms of her overall sound. Twelve gutsy tracks here including "Much Too Much," "Reel Good Time," "Davey," and "Walk On." Good solid stuff with muscle.
Little ribbons
That show you care
Really prove
That you are
Square.
Long Distance Runners - Tracks (Independently released CD, Pop)
The debut full-length release from Canada's Long Distance Runners. These guys created quite a splash with their self-titled debut EP that was released in 2010...so they already had a built-in audience waiting for this one. Tracks shouldn't disappoint...and will likely increase the band's following ten fold. To give you a general idea of what this band sounds like...some of their tunes remind us of The Strokes while others are reminiscent of Queen. Bear in mind, however, that neither of these comparisons adequately describe the band's overall sound. These guys tread on that thin line that separates commercial music from artsy fartsy stuff. The songs are glossy and should appeal to most listeners...but they're never overtly gimmicky and cute. Tracks is a rather splendid and pleasing debut album chock full. of smart hummable tracks. It's no wonder they're getting so popular so fast...

Jimmy Lynch - Nigger Please! (CD, Cult Collectibles, Comedy)
Originally released on vinyl on the Laff label in the 1970s, this is the first time Jimmy Lynch's Nigger Please! has been made available on CD. So we tip our hats to the fine folks at Cult Collectibles for realizing there is definitely an audience for humorous oddities from the past like this. Lynch is ultra crude and offensive...and he has a totally goddamn filthy mouth. This is some FUNNY shit...and it's also a great reminder of how so many people have lost their sense of humor over the past couple of decades. That's one reason we appreciate vintage humor. Long ago folks weren't as touch sensitive as they are now. And their ability to laugh at themselves was one of the reasons there wasn't so much hatred and violence in the world. While Jimmy had some success as a standup comic he is probably best known for his acting in films like Dolemite, The Human Tornado, Disco Godfather, and more. This genuinely thought provoking album presents eighteen segments that clock in at just over 37 minutes. Funny damn stuff that goes by lightning fast. If you're looking for chuckles you'll find plenty of 'em here... [Note: Anyone who has a ridiculous knee-jerk reaction to the album title probably has a ridiculous knee-jerk reaction to anything...] Way cool funny stuff from a very funny man. Top pick.


Maniac - Pride of Lions (CD, Substance, Pop)
Wow. We instantly fell in love with this one. If you loved the pure light feelgood pop of the 1980s you're almost certain to dig the totally groovy vibes on Pride of Lions. This full-length is comprised of tracks from the band's four previous limited edition art print EPs...now compiled onto one handy disc for your easier listening pleasure. Maniac is the Silverlake, California duo of Shawn Harris and Jake Grigg. Shawn was formerly in the band The Matches while Jake was formerly in Something With Numbers. The two met while The Matches were playing in Australia (which is where Grigg is from). From that point forward the two seem to have formed a permanent friendship/partnership. This ten track album features instantly hummable familiar tracks. The songs have cool friendly rhythms, nice soothing keyboards, cool, clean vocals, and an overall warm fuzzy vibe. This band is bound to succeed with a sound like this. At a point in time when people really, really need to escape...Pride of Lions just may provide the perfect soundtrack. Hip cuts include "Pride of Lions," "Thank Each Mistake," "Hey Love," and "Crowded Lonely World." Recommended for fans of Harry Nilsson. Top pick.


Ian McGlynn - Now We're Golden (CD, Bailey Park, Pop)
Nice smooth intelligent pop music with heartfelt lyrics. Ian McGlynn released his debut album back in 2004 and has been converting fans ever since. Produced by Ken Stringfellow (of The Posies), Now We're Golden is a nice and slightly hazy spin. The songs feature cool warm melodies and some very smart studio tweaking of sounds. Ian's got a great voice...and it suits his style of music perfectly. Interestingly, these songs were actually written in somewhat of a rush. McGlynn wanted a fresh batch of tunes to record with Stringfellow so he wrote all of the songs on this album in just a few weeks. You'd never know it though. These pensive hummable tracks could've taken many songwriters years to compose. Ten nifty compositions here including "Gold Morning Mend," "The Warmth," "The Tick of Time," and "I'm December." Thoughtful cool pop with a conscience.
Milkwood Dreamers - Hellfire & Bone (Independently released CD, Folk/pop/country)
Milkwood Dreamers is the Calgary, Alberta (Canada) based-duo comprised of the husband and wife team of Mel Smith and Marti Smith. Hellfire & Bone is their debut, and it's a nice smooth ride through some soft groovy territory. The Smiths write and record soft pensive moody folky pop with threads of country running through it. Their songs are subdued and gentle, and the focus is on vocal melodies and lyrics. These songs are a far cry from the world of commercial music...we get the idea that Mel and Marti are making music mainly because they enjoy it and want to express themselves. This beautifully packaged album (housed in a cardboard foldout sleeve that features some lovely art by Kathy Cook) features eleven simple soothing tracks. Our favorites include "Hellfire & Bone," "Beautiful Girl," "Star Promenade," and "How Long." Cool refreshing music that is genuine and real.
Mokey Doris - Mokey Doris (Independently released CD, Pop)
This album immediately caught our attention because these guys seem to be doing everything right. Their press kit included only the essentials...a photo, the CD, a download card, a short bio, and the CD itself. Mokey Doris is a great band name and the guys in the group just look cool. This self-titled album presents twelve well-crafted guitar-driven pop songs that have just the right amount of studio polish. The band treads on that fine line that separates commercial from alternative. The songs are unique enough to appeal to fans of the underground while accessible enough for folks wanting a hit sound. Mokey Doris is the Virginia-based quartet comprised of Kalem Jones, Cody Jones, Robert Mays, and Michael Pion...four guys with talent, drive, and a keen ability to accurately market themselves. Our favorite cuts include "Prayers," "In Her Head At Night," and "Like A Star" (great dreamy vocals on this one). Very strong debut here. Mokey Doris is definitely a band to watch...
The
Near
Is
Near.
Northern Valentine - Fin de Siecle (CD, Silber, Ambient/instrumental)
North Carolina's Silber label has become somewhat of a professional unearther of cool talent around the globe. The label doesn't seek out and work with commercial money pig artists...the emphasis is on artistic freedom and true creativity. Fin de Siecle is a subtle album featuring strange ambient compositions that are simultaneously soothing and peculiar. The songs on this album were recorded using a single binaural microphone with no overdubs...so what you hear is the actual sound of the musicians playing. Some of these tracks were recorded live while two were originally recorded fifteen years ago and recently rediscovered while going through some old tapes. These esoteric tracks have virtually nothing on common with commercial music in the twenty-first century...and we all know that is a very good thing. Seven dreamy cuts here including "Rue D'Auseil," "Black Rose," and "Release." Stylish and slightly haunting... Way cool. Top pick.


Salim Nourallah - Hit Parade (CD, Tapete, Pop)
Even though they're still relatively unknown in the big scheme of things, Salim Nourallah and his brother Faris Nourallah are two of the best pop singer/songwriters on the planet. We've been fans of both of these talented gentlemen for years now...so we were as pleased as guinea pigs to receive this, the latest album from Salim. And we've got good news...Mr. Nourallah has hit the ball completely out of the park this time. The appropriately-titled Hit Parade features a non-stop string of oughta-be hits...all featuring the classic melodic sense that we've come to expect from this unique fellow. If you've never heard this man's music, this is an excellent starting point. If you've heard him before...then this is probably already on your 'must have' list. These songs sound so fresh you'd never guess this guy has been making music for many years. His voice sounds as smooth and cool as ever, the lyrics are poignant and smart, the arrangements fit the songs to a T, and the overall vibe is totally groovy and upbeat. Fourteen modern classic pop tunes here including "38 Rue De Sevigne," "Channel 5," "Goddamn Life," "Warrior Boy," and "Everybody Knows." TOP PICK.


David Olney - The Stone (Mini Album / CD, Deadbeet, Folk/pop)
Although most listeners still aren't familiar with his name after all these years, to his core fans and fellow musicians, David Olney is something of a legend. He has made a name for himself not by playing the game by other people's standards but rather by writing and performing inspired smart folk tunes that touch the heart and soul. This is the second in a collection of mini albums from Olney. This disc features three new versions of previously released tunes ("Jerusalem Tomorrow," "Brays," "Barabbas") plus three brand newbies ("Brains," "Flesh and Blood," "A Soldier's Report"). These sparsely arranged compositions allow the listener to focus on the real meat...Olney's superb melodies and smart narratives. In a world full of copycats, Olney continues to provide solid classic music that is real...
Peelander-Z - Space Vacation (CD, Chicken Ranch, Pop)
If there is one word to describe the band Peelander-Z it would be...colorful. We're a bit embarrassed to admit that we're only now being turned onto this band because they've been around awhile and have released several albums. Oh well...better late than never. The folks in Peelander-Z could be described as a cross between Devo, GWAR, Shonen Knife, and Boohbah. Gimmicks are a tricky kinda thing. When they don't work they really don't work at all. But on occasion a group of folks come up with a gimmick that works and then...well...things can be downright FUN AS HELL. Fortunately this band fits in the latter category. Instead of real names, the band members have names like Peelander-Yellow, Peelander-Pink, and Peelander-Red. The music is frenetic buzzsaw stuff with an odd slant and some of the lyrics are hilarious. The band members jump around all over the place like hyperactive insects in their videos which makes for some entertaining viewing. So the verdict is...YES. We dig it. These folks have won us over with Space Vacation. It may not be the best album of the year musically (although there are some killer songs)...but the energy and image are so strong that we can't help but love it. Crazy manic cuts include "Space Vacation," "P-Radio," "Get Glasses," and "Love Love Peelander-Z." Crazy offbeat music from a different kitchen. Top pick.


There's plenty of
Time like the
Present.
Round About - Hanging By A Thread (Independently released CD-R, Pop)
These folks sent a package that was so plain and simple that it gave no indication of the quality of the music. The guys in Round About write and record great pop music! You have to appreciate a band that doesn't feel the need to brag...to talk about their hip connections...to use tag lines like RIYL or RIYD (barf!)... These guys are apparently more concerned with making good music than with the normal silly games involved in promotion. These cool subdued rockers remind us in many ways of babysue favorite The Shoes (particularly those heavenly vocal harmonies)...because these guitar-driven pop songs feature great catchy melodies and soft soothing vocals. Hanging By A Thread is a very strong debut, chock full of memorable tunes.. .polished to perfection. Eleven groovy cuts here including "Partners In Crime," "Hanging By A Thread," "Last Call," "Close To Home," and "February." Totally groovy stuff worth seeking out...
Sad Little Men - I'll Be The Octopus (Independently released CD, Pop)
Sad Little Men is the duo of Dusty York (vocals, guitars, keyboards) and Justin Roberts (drums). I'll Be The Octopus is the debut full-length from this Portland, Oregon-based band...and it's a solid effort from start to finish. What impresses us most here is that these guys aren't jumping on any bandwagons. Instead of aping any particular band or trying to create a certain sound or style, we get the impression that Dusty writes mainly as an act of artistic expression. As such, melodies and lyrics are the critical elements here. Not only are these songs strong and memorable, but they're also presented very simply without tons of overdubs. Using on the essentials, Dusty and Justin manage to come up with memorable songs that will surely stand the test of time. Eleven nifty little groovers here including "Shaking Walls," "Drakkar Noir," "These Talented Hours," and "Steve McQueen (Full Version)."
Salmon Fishing in the Yemen - Original Motion Picture Soundtrack: Music by Dario Marianelli (CD, Lakeshore, Soundtrack)
The idea for this film seems odd for a major motion picture. But when you consider the fact that it was created by the Oscar-winning screen writer who brought us Chocolat and Slumdog Millionaire, you begin to realize there's a very good chance this one will catch on in a big way. The story involves a sheik who is convinced he can change the lives of those around him by teaching them the art of fishing for salmon...and then things begin to branch off from there. The soundtrack by Dario Marianelli features just the kind of smooth, peaceful, natural compositions one would expect to hear in this type of film. You won't hear any of the huge explosive orchestral stuff that you normally hear from the average Hollywood blockbuster. This sixteen track album is a truly calming ride. The songs are subtle and feature cool free-flowing arrangements and some really cool reserved piano. Great music for a nice soothing relaxing evening... Our favorites include "Machinations," "Dreams," "Rob Returns," and "Happy Ending."
She Makes War - Little Battles (Independently released CD, Pop)
Intriguing smart modern pop with a twist. She Makes War is the band driven by the songwriting skills of Laura Kidd...a young lady who has a very expressive way of writing and arranging her tunes. Ms. Kid is not an artist driven by formulas. Little Battles features a wealth of smart unpredictable compositions that feature intricate winding melodies, complex arrangements, and intelligent lyrics. This is a very consistent album from start to finish. If you want easy canned pop you won't find it here. But if you're in the mood for some strangely challenging compositions that don't sound all the rest, this album is likely to stick with you for months. Fifteen breezy cuts here including "Minefields," "Delete," "Blue," and "Shields and Daggers."
The Strange Familiar - Chasing Shadows (CD, Krian Music Group, Pop)
The folks in The Strange Familiar have already built up an audience by way of television appearances and having their songs recorded by other artists. So this, their debut full-length, will be warmly welcomed with open arms by legions of music listeners. The folks in this band are originally from Akron, Ohio but eventually made the decision to move to Los Angeles in order to pursue their dreams of success in the world of music. Produced by Brian Malouf (who has produced Dave Matthews, Madonna , and many other well-known celebrities), Chasing Shadows is a super slick album polished to absolute perfection. These folks aren't playing artsy stuff for a small audience...they're playing exceedingly commercial pop music for the masses. But the truth is that they do it really well. These eleven compositions are smart, well-written, and feature nice smooth melodies. You can bet this band will have lots of success with hummable pop tracks like "Run Away Heart," "Being Me," "Where I Belong," and "Alibi."
Surrealestate - Aporias (CD, Acoustic Levitation, Improvisation/modern classical/modern jazz)
California certainly seems to be the prime meeting ground for improvisational musicians in the twenty-first century. Surrealestate is the Los Angeles-based quintet comprised of Bruce Friedman (trumpet), Jonathon Grasse (guitar), Ken Lucy (saxophones, flutes, clarinet), David Martinelli (drums, percussion), and Charles Sharp (saxophones, flutes, percussion). All are accomplished musicians with their own unique resumes...so you can bet that when they all get together just about anything is likely to happen. Aporias is an exercise in improvisation and accidental music/sound. As such, these musicians' ability to feed off one another mentally is critical. The ten tracks on this album exist somewhere on the line that separates modern classical from modern jazz. The overall vibe is peculiar and abstract...with sounds and emotions that are virtually unpredictable. We love the odd sounds in compositions like "The Upholstery Clinic," "Under Erasure," "Treacherous Cant," and "Final Obstruent Devoicing." Odd and strangely riveting...

10 Ft. Ganja Plant - 10 Deadly Shots Vol. II (CD, ROIR, Pop)
Reggae music was in its heyday decades ago when Bob Marley's success brought the music into the mainstream consciousness. Almost overnight millions of music fans and bands all seized upon reggae simultaneously...catapulting it into the public limelight for a brief period of time. Since then, it has been on a continuous downslide as the average music listener probably considers it to be unhip and uncool in the oh-so-trendy twenty-first century. But that has nothing to do with the music itself. Reggae music can and should be just as entertaining and vital now as it ever was...that is, if you allow it to be. And if you don't believe it, give the guys in 10 Ft. Ganja Plant a listen. Far from being a retro band, these guys are keeping the torch alive by playing genuinely cool classic reggae music the way it ought to be played. The is the second in the band's instrumental Deadly Shots series and it features the talents of Roger Rivas (of The Aggrolites). When these guys get in a groove they stay in it. Great dance-inducing hypnotic tracks include "Rooftop Duel," "Death Waiver," and "Return of the Prodigal Son."
The lap
Of luxury
Is a tiny little
Lap.
Eric Tollefson - The Polar Ends (Independently released CD, Pop)
The second full-length release from Eric Tollefson. Originally from Juneau, Alaska, Tollefson now lives in Bend, Oregon. Considering the fact that he's an up-and-coming underground artist, this guy has a surprisingly accessible pop sound that could appeal to a wide range of listeners. These smooth pop songs feature strong melodies and the main focus is on Eric's way cool voice. The Polar Ends is a nice soothing spin and sounds almost like a 'best of' compilation in many ways. Eight hummable cuts here including "Heart on a String," "Whose Love," "Before You Go," and "Curtains."
Tomat - 01-06 June (CD, Monotreme, Experimental pop)
Yet another odd, perplexing, and totally satisfying release from Great Britain's obtuse Monotreme label. Tomat is the one man project created by Italy's Davide Tomat (who is also in the bands N.A.M.B. and Niagara). 01-06 June is an exercise in pure improvisation and experimentation. These tracks feature nothing but Tomcat's voice (90%) and an analog synthesizer and a guitar (the remaining 10%)...but the three are overdubbed, treated, and fed through so many effects that much of the time they aren't even recognizable. What is perhaps most surprising here is the fact that--considering the accidental nature of the recordings--these compositions are so strangely listenable and appealing. These eleven tracks are dreamy, bizarre, heady, and ultimately very hypnotic. Folks who enjoy artists like Robin Guthrie and Harold Budd will certainly enjoy this album...as well as anyone else into the more exploratory side of music. Eleven beautiful tracks here including "CD-2," "Radio," "LovelyPlace," and "Titan." TOP PICK.


Today I used
One of my dirty socks
To wipe old tuna fish salad
Out of a plastic
Bowl.
The Eyal Vilner Big Band - Introducing The Eyal Vilner Big Band (CD, Gut String, Big Band)
If there's one type of music that seems to have gone the way of the dinosaurs it is big band music. And that's a real shame because the music is so damn entertaining and genuine. One reason the genre suffers these days is probably because of the additional costs involved with conducting, rehearsing, and playing with so many musicians. This doesn't seem to be stopping Eyal Vilner however...this man seems to be on a mission to revive and re-energize the sound of the 1930s and 1940s with his large band of jazzy swing musicians. Introducing is not so much a retrospective album as much as it is a new group of musicians breathing new life into the music from the big band era. This ten track album features originals and covers...and there's not a bad apple in the bunch. Being big fans of the original big bands...we couldn't help but fall in love with this. Classy kickass cuts include "Woody 'N You," "Your Eyes," "New One," and "Remember." Great rockin' stuff... Top pick.


The Whining Assholes - Whining About Everything Under The Sun (Independently released CD, Progressive)
This band has a niche and they stay squarely in it for the entirety of this 67 minute album. The band The Whining Assholes is comprised of Whining Benny, Whining Cindy, Whining Wendy, and Whining Delilah. Apparently mimicking the current depressing state of affairs in the national media, this quartet seizes on things that should appeal to a wide range of shallow listeners. In "Gay Marriage" they whine about gay marriage. In "Unfair To Blacks" they whine about everything in the world that is unfair to African-Americans. In "Global Warming" they whine themselves silly about trivial environmental things. In "Animal Rights Now" they whine and mope themselves silly about animals. And so forth and so on until--at long last--the shitty album finally ends. The funny thing about these songs is how much they mirror the real world. These folks aren't trying to be funny. Oh, the songs are funny all right...but these morons are dead serious about all this stupid shit. Kinda makes you hate folks who care about stuff. After all...if all you can do is sing and whine about things...what good are you? No good. No good at all. This STINKS.
Top.
Bottom.
Daddy.
Bear.
Cub.
Hot.
Playful.
Woof.
420.
Kinky.
Poppers.
Yarn - Almost Home (Independently released CD, Americana pop)
More good solid toe-tapping Americana from the guys in Nashville's Yarn. The band's 2007 self-titled debut got them off to a nice solid start so they already have a built-in audience. Produced by Bil VornDick (who has worked with Alison Krauss and Bob Dylan among others), Almost Home seems to capture the band sounding very much like they sound when they're playing live. Instead of overproducing and overlaying the tunes to death, VornDick and the band left the songs relatively simple and straightforward...which seems to be exactly what these smooth familiar sounding tunes probably demanded. These guys offer a lot of bang for your bucks here...fourteen tracks that clock in at just over 52 minutes. Nice solid cuts include "Dirt Road," "Annie," "Heart Worth Breaking," and "I've Seen The Difference."
A
A Dangerous Method - Original motion picture soundtrack
Age/Sex/Occupation - This side of the fence
Miguel Algarin / Albey Balgochian - Soul to sol
All The Right Moves - The monster I've become
Amenities Package - Out of phase
American Revolution - Buddha electrostorm
Answers To Nothing - Original motion picture soundtrack: Music by Craig Richey
Richard Anthony - Love is the power
Danielle Aument - Songs for you
Avengers - Avengers
Axel's Axiom - Uncommon sense
B
Backwords - By the neck
Bill Barner - Ten tunes
Bonnie Barnett Group - In between dreams
Ivan "Funkboy" Bodley - Look at that cookie
Alisa Boniello - Lovestruck
Anna Borges & Bill Ward - Receita de samba
Crystal Bright & The Silver Hands - Muses and bones
Bucket Boys - Leavin'
Burning River Gamblers - Burning River Gamblers
Adam Burrows - Tall tales
C
Caltrop - Ten million years and eight minutes
Campbell Apartment - In
Carter Calvert - And the Roger Cohen Trio
Jeff Campbell - Stop and go
Guy Capecelatro III - North for the winter
Casa De Mi Padre - Original motion picture soundtrack
Case Theory - Cinematic
Celeste - Ready to fly
Cheers Elephant - Like wind blows fire
Citadel Besieged - The winter of evermore
Coke Weed - Nice dreams
Comanchero - The undeserved
Dylan Connor - Primitive times
Copernicus - Live! In Prague
Copernicus - Victim of the sky
Cornflower Blue - Run down the rails
Crooked Saint - Sweating bullets
D
Trent Dabbs and Amy Stroup - Sugar + The Hi-lows
Peter Daltrey - King of thieves: The best of Pter Daltrey Volume 2
Dare Dukes + The Blackstock Collection - Thugs and china dolls
Darkest Hour - Original motion picture soundtrack: Score by Tyler Bates
Danny Darts - American songwriter
Ryan Davidson Trio - Ryan Davidson Trio
Deep Purple - With orchestra: Live at montreux 2011
Jon DeRosa - Anchored EP
The Descendants - Music from the motion picture
Tony Desimone - The second time around
Disseriph - Disseriph
Donna and Doug - Take the day off
Doors - Mr. mojo risin': The story of l.a. woman
Drowned In Meaning - Drowned In Meaning
Drunken Prayer - Into the missionfield
John Du Cann - The many sides of 1967 - 1980
Dumb Blonde - Miss guy
E
Earps - A tribute to Buck Owens: Buckle up!
Yelena Eckemoff - Forget me not
Elika - Always the light
Annalise Emerick - Starry-eyed
Empire Escorts - Empire Escorts
Engloria - Drive EP
EWW Yaboo - So many of the kids b/w Make it fast
Adam Ezra Group - Ragtop angel
F
Finding Clyde - Sacrifice it all
Tim Foljahn - Songs for an age of extinction
Forbidden Dimension - The golden age of lasers
Forever Her Nighitmare - The rebirth
Bill Fox - One thought revealed
Frank - Here together
G
Will Galison - Line open
Jose Garcia - Songs for a lifetime
Jackson Garrett - Let sleeping dogs lie
Steve Gates - A bee in her mouth
Gazpacho - March of ghosts
Jenny Gillespie - Belita
Grannies Club - Wait & see
Gone - Original motion picture soundtrack
Nathan Griffin - Nathan Griffin
Katie Guthorn - Why not smile?
H
Habit - Lincoln has won
Hard stuff - Bolex dementia
Hard stuff - Bulletproof
Gavin Harrison & Osric - The man who sold himself
Josh Harty - Nowhere
Hillbily Vegas - Ringo manor
Homespun Remedies - Great depression
Penelope Houston - On market street
Russell Howard - Cityheart
Huxter - #2
I
Illness - A monument to our gilded age
I Melt With You - Original motion picture soundtrack
Insects of the Underground - Mind matter
Iron Lady - Music from the motion picture
Iveys - Days & nights
J
Jack Jeffery - The constant that remains
Karen Johns & Company - Peach
Mike June - Exile on wilson street
K
Dave Keener - The easy way
Kid Savant - Drop it on the stereo
Kevn Kinney - A good country mile
Susan Krebs Band - Everything must change
L
Josh Levinson Sextet - Chauncey street
Leslie Lewis - Midnight sun
Light - 1102/2011
Light the Black Skye - Looking out looking in
Lost Lovers Brigade - Skeletons
M
Manooghi Hi - Silence
Lisa Marie - Summertime jazz
Joel Meeks - Pouring down
More Music From - The Rum Diary
Morning Set - Morning Set
Ken Will Morton - Contenders
Mr. Meaner - Drinking again
Maria Muldaur - Christmas at the oasis: Live at the rrazz room
Dale Murray - Dream mountain dream
MW Ensemble - MW Ensemble
My Furious Frenzy - Venus on fire
N
Arthur Nasson - West cambridge cowboys
Nearly Beloved - Where's bob
Lukas Nelson - Wasted
Willie Nelson - Remember Me Vol. 1
Thea Neumann - Lady and the tramps
David Newberry - No one will remember you
Nfected - Karate style 2
Night Genes - Like the blood
Nobox - Hollywood is on fire
O
Old Time Machine / Old Cabin - Split EP
Old Time Machine - Old Time Machine
Oliver Dawson Saxon - Motorbiker
Once: A New Musical - Original broadway cast recording
Open Hand - Mark of the demon
P
Painted Blind - Painted Blind
Papa Juke - Out of the blues
Pariah - Original motion picture soundtrack
Sal Piamonte - Lives in devil city
Plastic Arts - Academy clonez
Poor Young Things - Let it sleep
Porter Draw - California widow
Doug Prescott - The journey and the deep blue sea
Projection - While you were out
Q
R
Rags & Ribbons - The glass masses
Leandra Ramm - One night with you
Ray Mann Three - Sketches vol. 1
Reanimation - Giants hide among us
Red Jasper - Sting in the tale
Red Moon Road - Red Moon Road
Red Wanting Blue - From the vanishing point
Kate Reid - The love I'm in
Riddle the Sphinx - Professional pretender
Donald Ridings - From the wild EP
Rivethead - Doomsday for optimism
Rockabye Baby! - Lullaby renditions of Depeche Mode
Rockdoves - From the birds
Riff Rockit - Riff Rockit
Jeff Root - Fossil rock
Walter Rose - Cast your stone
Alan Rosenthal - Just sayin'
Rum Diary - Original motion picture soundtrack: Music by Christopher Young
S
17 Pygmies - CIII: Even Celestina gets the blues
65's - Strike hard!
Sad Little Men - I'll be the octopus
Rachael Sage - Haunted by you
Satin Hearts - Living in overdrive
Senayit - Of body
Sexy Accident - You're not alone
Sexy Accident - Ninja ninja fight darth vader
Nathan Shaffer - Come bcak america
Lorrie Singer & Bradley Kopp - A deep oasis
Andrew Sisk - Treelines
Shevy Smith - Ad astra
Maya Solovey - Forte
Sonolumina - Sonolumina
Charlene Soraia - Moonchild
Starglins, TN - Heartache in 4/4 time
Steel Chops - Steel Chops
Sunspot - The slingshot effect
Sweet Interference - The falling in and out
T
Kevin M. Thomas - Intensify
Tiger! Tiger! - Cut them where they bleed
Total Babes - Swimming through sunlight
Transformers: Prime - Music from the animatd series
Tunnel Trees - Cuppa joe
Twin Trip - II
U
Ultra Sex Laser - Christmas!
Ultra Sex Laser - The lego EP
Ultra Sex Laser - Greatest hits
V
Naga Valli - Eastern soul
Various Artists - Communicating Vessels - 7-inch series Vol. 1
Vassy - Beautiful day
Logan Venderlic - Logan Venderlic
Video Love - Mon ange
Frank Viele - Acoustic vudu
Gordon Vincent - Mechanical breakdown
W
Joanna Weinberg - The piano diaries
Whitelake - Enter the haggis
Why I Must Be Careful - Honeycomb
Bradley Wik and the Charlatans - Burn what you can, bury the rest...
Cole Williams - Out of the basement, out of the box
Chris Willis - Premium / Songs from the love ship v. 1
Jack Wilson - Jack Wilson
Wishes and Thieves - Forest fire EP
Tommy Womack - Now what!
Wrinkle Neck Mules - Apprentice to ghosts
Dustry Wright - If we never...
X
Y
Y La Bamba - Court the storm
Benjamin Yusupov's Viola Concerto - Tango rock concerto
Z
Gina Zavalis
Martin Zellar - The hardways