babysue Store * Donate * Contact * babysue * Jokes * babysue * LMNOP * dONW7 * Poetry * T-Shirts * Review Policies
January 2012 Comics, Poems, Jokes, and Reviews by


aka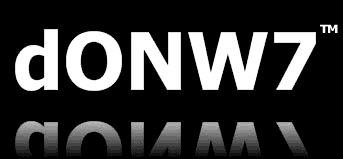 *Top Picks =

* * * * * * * * * * * * * * * * * * * *
Q: What is red and red and red all over?
A: A red thing.
Q: Why do so many people around the world protest?
A: Because they're lazy pigs with nothing else to do.
Q: Is there anything wrong with injecting Propofol?
A: No.
Q: What do you call it when coaches take showers with little boys?
A: Normal.
Q: What do you get when you read the Bible?
A: Confused.
Q: Is the human race pathetic?
A: Yes.
Q: Are economic conditions ever going to improve?
A: No.
Q: Where do we go when we die?
A: Nowhere.
Q: Is it okay to judge others?
A: Of course it is.
Q: Is there anything worth living for?
A: Not really.
Q: How can you tell?
A: You can't.
Q: Why does everyone place such a great emphasis on families?
A: Because they're retarded.
Q: What time is it when you don't know what time it is?
A: Sometime.
Q: What did one fish say to the other fish?
A: It said, "Hello Fish."
Q: How many squares does it take?
A: It depends on how many squares are needed.
Q: If you aren't religious or spiritual, what are you?
A: Rational.
Q: What do you call it when a mother dies during childbirth?
A: A miracle.
Q: Why did the blind man eat fecal matter?
A: Because he could.
Q: Do people keep making the same mistakes over and over because they're retarded morons?
A: Yes.
Q: What are celebrities?
A: Shitty role models.
Q: Is it okay to hate other people for any reason that you choose?
A: Well of course.
Q: What is the best thing you can put on a sandwich?
A: A thick layer of mucous.
Q: What does social networking cause?
A: Social isolation.
Q: Does anyone really need healthy insurance?
A: No.
Q: What would happen if the world blew up?
A: Absolutely nothing.
* * * * * * * * * * * * * * * * * * * * * * * * *
The Adventures of Tintin: The Secret of the Unicorn - Music From the Motion Picture Composed and Conducted by John Williams (CD, Sony Classical, Soundtrack)
Produced by Steven Spielberg and Peter Jackson and featuring music composed by John Williams, The Adventures of Tintin: The Secret of the Unicorn has an immediate supportive audience. The film involves the escapades of a young reporter named Tintin and his dog Snowy discovering a model ship that carries an "explosive secret." Anyone even remotely familiar with John Williams' past works will have a good idea of what to expect here. A huge orchestrated sound...soaring melodies...and music that most certainly pushes the adventures in the film to a higher level. This disc gives you major bang for your bucks...over 65 minutes' worth of music here...and it's all precisely focused and refined to perfection. Eighteen classy compositions including "The Secret of the Scrolls," "The Pursuit of the Falcon," and "The Adventure Continues."
AMMO - Can't Smile Without You 1966 - 1977 (Double CD, Angel Air, Pop)
We went absolutely nuts over the last compilation of recordings from Butterscotch that was released by the folks at Angel Air last year. Can't Smile Without You 1966 - 1977 features a treasure trove of additional material from Butterscotch as well as the band AMMO that was comprised of Chris Arnold, David Martin, and Geoff Morrow. The album's name comes from the song the trio is best known for which has been recorded by Barry Manilow, The Carpenters, Peters and Lee, and many others. But if you think this album is all centered around a 'one hit wonder' theme think again...these two discs present a mind-boggling assortment of songs that many folks probably will have never heard before now. Although they may not be household names, these three guys' influence is tremendous...and these two discs are pure living proof of this fact. This double disc set features original hit recordings and unreleased demos... and they all pretty much hit the target dead center. If you dig 1960s bubblegum and 1970s FM radio fluff, there's a good chance you'll go apeshit over this one. We certainly did (!). Kickass tracks include "We'll See It Through," "Look At Me," "Don't You Know," "Old Father Time," and "Knock Me Down." (The tracks are not arranged chronologically but rather are presented in what seemed to make for the best listening experience.) TOP PICK.


Arbeit / Beauchamp / Palumbo - Torino 012010 (Double CD, Tourette, Electronic/instrumental/progressive)
This is a joint recording from artists Jochen Arbeit (of Einstuerzende Neubauten) and Paul Beauchamp and Fabrizio Modonese Palumbo (both are in the band Blind Cave Salamander). If you're familiar with either of these other bands then you're already aware of the fact that this isn't gong to appeal to the average casual music fan. If you aren't familiar with these other bands...then we should warn you that these three artists fit into the 'sound as music' category. So if you think that music have have beats, lyrics, catchy choruses, and an overall familiar feeling then you would probably be best to steer clear of Torino 012010. This double CD set features mind-numbing semi-psychedelic electronics that tend to defy categorization. This is a purely creative endeavor. The point is not to make music in the traditional sense of the word. And there doesn't seem to be any emphasis on trying to make money. Recording this style of music is something that the artists most likely do because they are driven to do so. As such, we have to tip our hats to the fine folks at the Tourette label for releasing this set. We learned many years ago that the very best music on the planet isn't being made out of a desire for fame or money. As such, purely creative endeavors like this tend to push all of our buttons just about as far as they will go. There are no song titles here. The first disc is simply entitled "Studio" with the second being "Live." Trippy killer stuff from another unlikely universe. Abstract and perplexing. Sounds great LOUD. Top pick.


The Artist - Original Motion Picture Soundtrack: Music Composed by Ludovic Bource (CD, Sony Masterworks, Soundtrack)
We're looking forward to seeing this film because we're big fans of old movies. In case you haven't already heard, The Artist is a different sort of film because--although it does feature music--it is silent in that there are no voices...which oughta make for some rather interesting visuals. Particularly since it is presented in black and white (!). This CD presents the music for the film composed by Ludovic Bource...and it's a real roller coaster ride in terms of sounds, styles, and moods. Some of these tracks are thrilling, some subtle, some soothing, and some ultimately exciting. There's a lot of music here...twenty-four tracks that clock in at over 77 minutes. Nothing but the best here as Bource and company present cool effective cuts like "Waltz For Peppy," "In The Stairs," "The Sound of Tears," and "Peppy and George." Excellent from start to finish.


Jeanie B! and The Jelly Beans - Sugar Buzz (Independently released CD, Pop music for children)
So much pop music recorded for children is just too silly and simple...often never taking into account how smart many young children actually are. That is perhaps why Jeanie B! seems to be offering more mature and intelligent music for young music fans. Sure, these tunes are upbeat and uplifting (incredibly so)...but they're not stupid, boring, and lame-brained recordings. From the sound of these tracks we get the impression that Jeanie is recording music mainly because she wants to entertain and educate her young fans. Sugar Buzz is offered in an appropriate brightly-colored package complete with a nifty lyric booklet. Hummable toe tappers include "When You Open A Book," "Jammies All Day Long," "Hello Song," and "Tired Town." Nice sounding simple and direct pop that seems to come from the heart.
Lawrence Ball - Method Music (Double CD, Navona, Instrumental/progressive/electronic)
Very provocative and elusive music from Lawrence Ball. In his own words, Ball says that this album "...evolved from Pete Townshend's question to me about generating unique pieces of music from the input of personal characteristics, as data..." This somehow seemed to make sense when we popped in the first disc and the first segment of repeating electronics reminded us very much of the intro to The Who's "Baba O'Riley." Co-produced by Townshend and Bob Lord, Method Music is a heady and cerebral experience. The first CD contains eleven tracks and is entitled "Imaginary Sitters" while the second disc features three tracks and is entitled "Imaginary Galaxies." More than any other artist, this music reminds us of Philip Glass mainly because of the circles of repeating data that occur. There's a lot to take in here...between the two discs Ball offers approximately two hours' worth of music. An intriguing album in many ways that was obviously a labor of love. Housed in a beautifully designed quadruple-fold digipak sleeve...
Pat Battstone & Richard Poole - Mystic Nights (Independently released CD, Instrumental)
Hmmm...this is a different sort of album with a different sound and feel. Mystic Nights effectively combines the subtle side of the piano with the dreamy side of the vibraphone. Pat Battstone (piano) and Richard Poole (vibes) write and record very reserved music that is a definite mood setter. This beautifully-crafted album features very delicate piano and vibraphone recordings with no additional ingredients added because they are unnecessary. So instead of bombarding listeners with the usual overproduced twenty-first century clutter, these guys leave plenty of wide open space in their music...cool dreamy open space that allows the listener to focus on the peculiar nuances of the instruments at hand. This thirteen track album clocks in at well over an hour and it's quite a soothing and cerebral spin. Calming serene compositions include "Scottish Heather," "Newsreel," "Magical Morning," and "Mystic Nights." Ahhh...this one sounds so nice...
Betsy Ross was a witch.
A horrible old witch.
A horrible old ugly witch with
Boils.
Paul Brill - Breezy (CD, Scarlet Shame, Pop)
This is a rather remarkable album but we're gonna have to warn you in advance that it takes a few spins to sink in. Paul Brill's music contains all the ingredients we love. His songs are smart, inventive, uplifting, funny, poignant, touching, and very very real. We can hear traces of hundreds of artists in these tracks and yet Brill's unique personality always manages to shine through crystal clear. Anyone who ever loved classic artists like Ben Folds, T. Rex, The Flaming Lips, and Leonard Cohen will find plenty of stuff to dig here. Part of what makes this disc so appealing is that Brill and his associates make it all sound so damn easy. We just love cool escapist pop...and in the twenty-first century it just doesn't get much better than this. Cool catchy melodies, fantastic arrangements, and lead vocals that will make the girls (and guys) swoon. Killer tracks include "Sunny Guy," The Royal Oui," "Breezy," and "One Channel Show." A totally refreshing blast of ice cold water right in the face. Highly recommended for pop fans around the globe. TOP PICK.


The Buttshakers - Headaches and Heartaches (CD, Back To Mono, Rock/soul/pop)
We're longtime fans of Lisa Kekaula (of The Bellrays). She's one of the most underrated and under recognized vocalists of the past two decades. Fans of Ms. Kekaula will be delighted by The Buttshakers. This band plays the same kind of high-octane soul-infused pop/rock that The Bellrays are known for...and the band's vocalist (Ciara Thompson) can kick the shit out of a microphone in the grand tradition of top-notch vocalists like Ms. Kekaula. You won't hear any traces of that annoying trendy crap sound that ruins so many modern-day bands. These folks play it straight...blasting out credible modern soul/pop with the fire and energy of classic artists from the 1960s and 1970s. There's a firey energy in these tracks that is sadly missing in the majority of twenty-first century artists. Instead of phony gloss and too many unnecessary digital tracks, these folks play it STRAIGHT FROM THE HIP. And, in doing so, they come across sounding genuinely real and really genuine. Kickass tracks include "You Talk Too Much," "I've Been Abused," "Take It Slow," and "You Got Me Movin'." Recommended to anyone who ever loved Janis Joplin and/or very early Tina Turner. Top pick.


Cardinal - Hymns (CD, Fire, Pop)
Talk about a gap. The first Cardinal album was released in 1994. Now...a full seventeen years later...comes the follow-up (!??!). The debut received a wealth of well-deserved praise...and now Hymns seems destined for the same warm reception. Cardinal is the duo of Richard Davies and Eric Matthews. After recording their debut album together the two went separate ways...but eventually decided to get together again to create this album. This does not sound like a 'reunion' album in the least. These songs have the fresh vibrancy of artists who have just discovered the joy of composing and recording. Hymns is rather short clocking in at just over 36 minutes...but in that short amount of time Davies and Matthews prove that they still possess those magical traits that made their music so special in the 1990s. Beautiful chiming guitars, groovy harmonies, catchy melodies...and a cool overall vibe make this album a pure joy to spin over and over and over again. Kickass pop cuts include "Northern Soul," "Love Like Rain," "I Am A Royal Gypsy," and "Radio Birdman." We just can't get enough of this one...destined to be one of the best albums of the year. TOP PICK.


The Chinch Bugs - Broke (CD-R, Berts, Pop)
The folks in The Chinch Bugs seem to hanging around with all the right people. Broke was produced by Brian Tighe, best known as the man behind the criminally-overlooked yet mindblowingly incredible pop band The Hang Ups (we highly recommend everything that the band has ever recorded). As if that weren't reason enough to check out this self-released album, Joey Molland (of Badfinger) even plays lead guitar on one track ("Chardonnay"). The Chinch Bugs are comprised of Scott Wolf (bass), Lila Karash (guitars, vocals), Jenny Loupe (oboe, English horn, vocals, keyboard), and Jimmy Sexton (drums, percussion, vocals, organ). These four musicians are obviously driven by a love of pop music. Their music is simple, direct, and ultimately inspired. Instead of doing what is the norm this century (using digital technology to hide a lack of talent), these folks present their music using only the basics and they never bury them in overdubs. Sincerity and good intentions just ooze out of these cool tracks. Our favorite cuts include "Chardonnay," "Broke," "Lizard's Dress," and "Take Me Away." Totally groovy modern pop with a cool consciousness.
Conan O'Brien Can't Stop - Original Motion Picture Soundtrack: Music by Conan O'Brien & The Legally Prohibited Band (CD, Lakeshore, Pop)
Conan O'Brien is a different sort of stand-up comedian...so we weren't too surprised that the soundtrack to Conan O'Brien Can't Stop is a different sort of soundtrack. Rather than feature a score composed for orchestra or a collection of songs recorded by other artists, this twelve track album finds Conan himself fronting The Legally Prohibited Band. In doing so, O'Brien sometimes adopts the role of a straightforward singer (with a surprisingly good voice)...while at other times he delivers spoken word comedy. Conan's a funny multi-talented guy so we can't help but hope that this film is a runaway success. This guy is one of the few mainstream comedians who we have always respected and admired. Twelve kickass cuts here including "Blue Moon of Kentucky," "Hard Headed Woman," "On The Road Again," and "I Will Survive."

Cotton Mather - Kontiki (Deluxe Edition) (Double CD, The Star Apple Kingdom, Pop)
This is an upcoming (early 2012) deluxe reissue of an album that was originally released in 1997. Upon its original release Kontiki didn't receive nearly as much attention in the United States as it did overseas. Shortly after the release of the album a prominent endorsement by Noel and Liam Gallagher (Oasis) was instrumental in turning a lot of folks onto Cotton Mather. Because of renewed interest that evolved over the years the guys in the band decided to offer this deluxe double disc reissue that features the original album along with a bonus disc full of demos, acoustic versions, and songs that never made it to the final album. Kontiki is a pure pop album featuring highly melodic guitar-driven pop songs. Considering how long ago this was originally recorded these songs have held up extremely well. There's a lot to take in here....twenty-five songs over the course of both discs. Smart inventive pop with energy.
Cuddle Magic - Info Nympho (Independently released CD, Progressive pop)
We love the story of how this band came to be. To quote directly from the press release, when the band first formed the goal "...was to perform and record music quietly and without amplification. This required the musicians to perform in close proximity to each and and to the audience, which led to the band's name." How cool is that? Over time the band has expanded and now includes instruments that aren't quite as cuddly and quiet...but the original intent remains intact. Considering the slightly obtuse nature of this band and their music, it's interesting how much success they've had...working a wild array of different artists including Beyonce, Fred Frith, Larkin Grimm, and Joy Kills Sorrow. In some ways the compositions on Info Nympho remind us of Henry Cow...mainly due to the intricate unorthodox arrangements and strange winding melodies. This band creates modern pop music with an unusual sound and style...and yet the overall vibe is surprisingly soothing and calm. Nine inventive tracks here including "Disgrace Note," Baby Girl," "Moby Dickless," and "Again." Cool stuff.
Demetra - Lone Migration (CD, Head In The Sand, Pop)
This album reminds us a great deal of the first couple of albums by Kate Bush...but don't get the idea that Demetra is a copycat artist because nothing could be further from the truth. True, her music seems to be coming from a universe similar to Kate's but make no mistake, this young lady is clearly a unique artist with her own style and sound--we just made the comparison to offer a simple reference point. This enchanting Canadian lady has a cool dreamy presence that just oozes out through her music. Demetra is not only a musician...she's also a professional yogi and a visual artist as well. Produced and recorded by Matt Peters, the appropriately-titled Lone Migration features some wonderfully melodic compositions with odd dreamlike qualities. There are plenty of artsy elements going on here for sure...but the vocal melodies are the centerpiece...which means that these songs are ultimately very listenable and easy on the ears. If you like great vocals you will probably find yourself instantly hypnotized by Demetra's voice. She's cool and velvety smooth...always reserved and never forced...ultimately very genuine and totally real. This is one of the most inspired albums we've heard of late. Killer tracks include "Emergency Exit," "Hey Stranger," "Lone Migration," and "Hold Me Close." Hold onto your hats...writers and fans are gonna go apeshit over this one. Guaranteed. Top pick.


Dixie's Death Pool - The Man With The Flowering Hands (CD, Drip Audio, Progressive pop)
This is a difficult album to describe and/or explain. So we'll begin here by taking the easy way out, lifting an appropriate quote directly from the press release. Lee Hazlewood (the man who is Dixie's Death Pool) makes music that "...strikes a balance between electro-acoustic improvisation and acousmatic musique concrete, focusing on texture, tone and space." That may sound somewhat obtuse and peculiar...but then, so is this album. A far cry from the typical underground twenty-first century pop album, the strangely-titled The Man With The Flowering Hands is a large whopping dose of artistic creativity. Although Hazlewood is the man behind the music, he also enlists help and support from a variety of other friends/artists. What we find most interesting about this album is the pure spontaneity. Apparently many of the songs were composed on the spot and then later embellished with appropriate layers of sound. This makes for some very odd and unorthodox pop songs that have a very different sound and feel. This one is bound to hold up to hundreds upon hundreds of spins because the songs are truly unique and unusual. Twelve kickass cuts here including "Sunlight Is Collecting On My Face," "Tranquilizer," "Let's Sleep On Beautiful Plans," and "Disorganized Thoughts." An obvious TOP PICK...


Fiery Blue - Our Secret (CD, Doubloon, Pop)
Fiery Blue is the trio comprised of Simone Stevens (lead vocals), Gabe Rhodes (guitars, keyboards, accordion, bass, harmonica, strings, percussion), and Paul Marsteller (songwriter, rhythm guitar)...along with a host of friends and associates offering some support. Because they all three live in different cities, Stevens, Rhodes, and Marsteller use the internet to trade files to create their music. You'd think this would result in some rather cold and impersonal stuff...but in fact the exact opposite is true. The tracks on this, the band's second full-length release, feature warm, heartfelt, flowing Americana folk/pop with heart and soul. The sound quality is superb throughout and Stevens has a voice that is perfectly suited for this style of music. Thirteen credible cuts here including "Slow Down," "Tears Are Blue," "Sapphire Night," and "While the Music Plays." Nice smooth music with heart and soul.
Fur King - Fur King (CD-R EP, Andy Conda, Pop)
Fur King is the new power rock trio formed by singer/guitarist Russell Abbott who was previously in SuperHeavyGoatAss (an Austin band who some may remember for their weird name as well as their intense loud and heavy sound) along with Andy Pfeiffer on bass and Augie Arreola on drums. This EP oughta get some intense word-of-mouth going out there among true rockers and hipsters. These guys have a magnetic loud ballsy sound that is surprisingly reminiscent of very early James Gang way back when Joe Walsh was pretty much the coolest damn guitarist on the planet. The rhythms throb like monkey muscles while that fluid loud overdriven guitar just goes all over the place and back. Even Abbott's voice reminds us of Walsh when he was in his prime. Cool damn stuff that totally ROCKS. Four kickass cuts here: "Hokass Fokass," "In The Middle," "Marked For Life," and "Outta Touch." You can bet you booties that these guys put on one helluva show. Balls-to-the-wall rock doesn't get much better than this... Top pick.


Gnome & Spybey - Beyond Willie's Place (CD, Tourette, Electronic/instrumental/progressive)
In 2010 Gnome (Tony D'Oporto) and Mark Spybey paired together to record and release a limited edition CD entitled At Willie's Place (limited to only 400 copies). The record company described the CD as "...a gorgeous journey from the heights of the clouds to the forest floor. It's an album of detailed synthetic warmth populated by remotely ethnic melodic figures which roam the tracks like living creatures." We couldn't have said it better ourselves. These fellows decided to continue their project and thus Beyond Willie's Place was born. This album could be categorized as trance or space music. Tony and Mark's creativity seems to spontaneously veer off into whatever territories seem right at the moment. In some ways the feeling we get from this album is the same feeling we get when listening to very early Tangerine Dream albums. There's a great deal of random-ness happening and yet the compositions seem ultimately musical and provocative. The cover art reminds us ever-so-slightly of progressive rock art icon Roger Dean. Twelve exceedingly mental tracks here that clock in at just under 50 minutes. Here's hoping these guys continue making music together. Trippy, eclectic, and tasteful. Top pick.


Phillip Goodhand-Tait - Radio Songs (CD, Angel Air, Pop)
There is something very appealing about hearing a singer/songwriter presenting his/her songs simply without accompaniment or the eccentricities that modern recordings allow. Recorded live in concert at Radio Bremen, Germany Radio Songs does just that. Phillip Goodhand-Tait has written songs for a number of other artists over the years including Love Affair, Roger Daltrey, Gene Pitney, and Zoot Money. For this show, Phillip presented his songs using nothing but a piano...so all you really hear here is a man playing piano along with his melodies and his lyrics. Thus there's nothing to fall back on except the songs. And that's exactly what makes this album work. The songs are strong. They stand alone because...they can. This guy isn't trying to play as fast or as loud as possible...he isn't pushing the limits of his vocal chords...and he isn't trying to wow a crowd. He's just playing some good solid songs for listeners who appreciate his music. These sixteen songs make it perfectly clear that this man was truly on top of his game in 1977. Cool reflective compositions include "Oceans Away," "Warm Summer Rain," "Everyday," and "Parade."
Larkin Grimm - Soul Retrieval (CD, Bad Bitch, Pop)
The first thing that caught our attention about Soul Retrieval was that it was produced by Tony Visconti (the man who was mainly responsible for some of Marc Bolan and David Bowie's greatest recordings). The second thing that caught our attention...is that Larkin Grimm's music seems to be coming from a slightly different universe. This is Grimm's fourth full-length release. These songs are highly melodic and feature intricate arrangements and complex instrumentation. Larkin combines elements from folk and pop, and in the process manages to come up with her own unique musical visions. She has a nice clear voice that never sounds contrived or forced. And while there are several musicians lending their support here these songs are not overproduced in the least. There's a fresh airy quality to this music that should appeal to pop and folk fans alike. It'll be interesting to see how this one is perceived. Such a unique voice and presence surely will not go unnoticed...
Grubstake - What's the Point in a New C.D. Anyhow (CD, Nine Mile, Pop)
Although they've apparently been around for years, mainly concentrating on the Northeastern United States area...this is the first time (to our knowledge) that we have been exposed to the music of Grubstake. These guys play fun, upbeat guitar-driven pop/rock. You can tell by the energy on this album that the main emphasis is on having a good time playing. None of that ultra cool hipster shit going down here...What's the Point in a New C.D. Anyhow is a pure upbeat experience delivered with a sense of humor. While the bulk of the album consists of originals, the band also includes covers of "I Wanna Be Well" (The Ramones) and "History Lesson Pt. II" (The Minutemen). Our favorite tracks include "The Great Escape," "The Guy Who Doesn't Get It," "Spirit of Dublin," and "Slowlo Astronaut (Safe Return)."
Hell is a
Great place where
Lotsa cool stuff is
Always happening.
Heywood - Skills For The Long Emergency (CD, Velvet Blue Music, Progressive pop)
Skills For The Long Emergency is the debut full-length release from Ben Heywood who is better known up to this point as the frontman in the band Summer Darling (he's in other bands as well). After the last Summer Darling album was released Ben experienced somewhat of a writer's block. He eventually found his way out of the block and the result is this album. To quote directly from the press release, the eight tracks on this album are "set in the West after a state's war over dwindling natural resources has forced the dissolution of the Union. The mostly nameless protagonists struggle to adjust to a violet and parched countryside where rumor, myth, and xenophobia reign." But never fear. The songs on this album are actually much more accessible and listenable than such a statement might imply. Heywood's tunes are melodically complex and the lyrics are sometimes peculiar. Plenty of imaginative cuts here including "The Rapture," "She's An Apostle," and "Own Your Wanderlust / Adrift On A Dead River."
Abby Holden - Flipside (Independently released CD, Pop)
Young Abby Holden grew up in Tamahere, New Zealand and eventually formed the band Skyla which had some success in her home country and Australia. In 2005 Holden moved to London, England and made the decision to continue her musical career as a solo artist. Flipside is her solo debut and it's chock full of the kind of smooth, slick, hummable mid-tempo pop that folks love. Abby has a voice that could win over millions. Her songs are centered around strong vocal melodies and lyrics and the overall vibe is rather laidback and subdued...although her songs are by no means soft pop. If she ends up working with the right folks there's a good chance that Abby could become a household name...who knows? Plenty of slick feelgood tracks here including "Wrong Tonight," "Flipside," "Believe In Me," and "I'll Be Fine."
Honheehonhee - Shouts (Independently released CD, Pop)
A totally fun and upbeat experience from Canada's Honheehonhee. According to the band, the name comes "from the sound French squirrels make" (?!?). Shouts is the band's debut full-length release...and it's a total keeper. These guys' songs remind us of what a cross between Ben Folds and Miniature Tigers might sound like (both of which are babysue favorites). But the truth is that these guys have a much more urgent and abrasive sound than such comparisons might imply. The first single from the album is "A. Is For Animal"...a fast somewhat herky jerky track that seems an unlikely choice for a hit (?). There's a lot for indie pop fans to love here. Our favorite cuts include "We Only Go," "Rumours In The New Morgue," and "We Never Sleep." Smart inventive pop with balls. Top pick.


Jack and Jill
Couldn't find the hill
Because they left their
GPS at home.
Tommy James & The Shondells - Live! At The Bitter End, New York (CD, Angel Air, Pop)
The folks at Angel Air previously released a DVD of this historic show from 1995 where Tommy James & The Shondells played for a packed house at The Bitter End in New York (that disc has already received a rave review in these pages). We were blown away by the DVD to be sure...and what struck us most about that show was the fact that many of the re-done versions were actually as good and sometimes even better (?!!) than the originals. And considering how good the originals are/were, that's really saying something. The folks at Angel Air must've felt the same way because they made the wise decision to offer the recordings from that show as an audio-only CD. Bravo! So many artists offer stale rehashed versions of their prior hits in order to make a quick buck. Here Mr. James and company obviously played out of pure passion and love...creating an unforgettable experience for everyone involved. Killer versions of classic hits like "Draggin' The Line," "Sugar On Sunday," "Crimson & Clover," and "I Think We're Alone Now." Hopefully one day Tommy will be recognized as one of the greatest pop singer/songwriters of all time...because he truly is. This is not mere bubblegum music. This stuff is...magic. TOP PICK.


JIMMY CRACKED CORN AND I DO CARE

Jimmy cracked corn
And although I honestly do not
Want to care there is
A part of me deep inside
That just cannot help
Caring no matter how
Hard I try.

So while I would like to say that
I do not care I would be
Lying because in actuality
I really do.

John F. Kennedy and
Martin Luther King
Were engaged in anal sex
For a period of
Six months and
Twenty-two
Days.

Those who live
Good lives and
Do all the right things
Will suffer needlessly
And endure neverending
Pain.
Oystein Kapperud - 311/Amnesia (CD, Handmade, Experimental/progressive/instrumental)
This is an extraordinarily creative batch of experimental compositions from Norway's Oystein Kapperud. There are thousands upon thousands of electronic experimental recording artists...but we've heard very few who can capture the spirit of true imagination like this man. 311/Amnesia is a non-stop blast of unusual sounds and ideas all flowing from one to the next in a surprisingly nice flowing fashion. This is definitely one of those cases where you have no idea where this man will go from one minute to the next. Some of this music is dreamy...other segments are slightly goofy...while other parts are downright otherworldly. Cool captivating tracks include "Leland Wrapped In Plastic," "Vikane," "Cold Turkey," and "Allie, Don't Let Me Disappear." Over 56 minutes' worth of true electronic BLISS. The cover features some totally trippy artwork. Highly recommended for folks who like stuff that is truly out there. TOP PICK.


Maryse Letarte - Des Pas Dans La Neige (CD, Artic, Pop)
The third full-length release from Quebec's Maryse Letarte. This young lady writes and records embarrassingly silky smooth pop with a heavy emphasis on heavenly vocal melodies. Letarte has already built up a loyal following by way of her first two albums (En Dedans, Le Motif) released in 2001 and 2004 respectively. Des Pas Dans La Neige has a wintry/holiday theme, as the tunes deal with the holidays as well as winter in general. Maryse has a voice to die for. She sings mainly in French and occasionally in English. But whatever language she uses/chooses, she consistently manages to come across sounding genuine and focused. The arrangements on these tracks are immaculate and precise. At least one track on this album ("Boom Boom") ought to become an instant Christmas classic (!). Other classy cuts include "Anges De Neige," "Gloria," and "Songe De Decembre."
Life In A Blender - Homewrecker Spoon (CD, Fang, Pop)
This band is apparently a favorite among critics as the band has already received numerous heaping praise from a variety of writers and reviewers. Brooklyn, New York's Life In A Blender is the big band comprised of Don Ralph (vocals), Al Houghton (guitar, vocals, producer, engineer), Mark Lerner (bass, vocals), Ken Meyer (drums, cymbals), Dave Moody (cello), and Rebecca Weiner Tompkins (violin, viola). A key word here seems to be the word "blender"...as these musicians seem to enjoy blending various sounds and styles...allowing them to all merge into one intoxicating mix. We can hear traces of a variety of artists here including (but not limited to) Tom Waits, David Bowie, Leonard Cohen, and The Squirrel Nut Zippers. The intricately-arranged tunes on this album feature complex melodies and an overall inventive sound. Twelve classy cuts including "Go To Man," "Kill The Bottle," "The Rain Makes Me Thirsty," and "Stranger's Foot." Intriguing stuff...
A lovely rare bird
Descended from the sky
Gliding on the cool gentle breeze
But then it died
And rotted.
Lowry - Emporia (Independently released CD, Pop)
This is the third and final album that is part of a trilogy released by the band Lowry. Thus far this band has been something of a lengthy therapy session for singer/songwriter Alex L who made his way from central Kansas to New York City. Lowry has used the band as a way of working through emotions connected with events that have happened in his life over the past few years. The band has slowly evolved to include other musicians. As such, Emporia is perhaps the most full-sounding Lowry album yet. There's a lot to take in here...a whole whole lot... as Alex and company present an album that clocks in at over 67 minutes...that's about twice what the average band includes on a CD. Smooth heartfelt songs include "The Weight of Light," "Godless Girl," "Radio Sky," and "The Extracelestial." Nice dreamy fluid pop with heart.
The Lucy Show - Remembrances (CD, Words On Music, Pop)
Considering the vast resurgence of the eighties sound of late, the cool reissue series of Great Britain's The Lucy Show should be warmly received by just about everyone in the music community. The guys in this band had a good bit of underground success in the 1980s and early 1990s before disbanding. The appropriately-titled Remembrances features seventeen tracks that have never been available on CD before. There's so much to take in here...but suffice to say that this is something of a dream come true for fans of the band. This disc features demo recordings of songs that would later appear on their debut album, outtakes, singles, and more. Over 71 minutes (!?!) of cool underground pop/rock...and virtually every track has something substantial to offer. Housed in a tri-fold digipak sleeve that includes notes about each individual track, this CD serves as a great reminder of what a cool band The Lucy Show was and why their influence continues to grow and expand...

Machine Mass Trio - As Real As Thinking (CD, Moonjune, Progressive jazz)
Machine Mass Trio is comprised of Tony Bianco (drums, loops percussion), Michel Delville (electric guitar, bouzouki, electronics), and Jordi Grognard (tenor saxophone, bass clarinet, flute, bansuri, electronic tempura). This Belgian trio originally began as a side project of Bianco and Delville, who are also in the band douBt. These three musicians have extensive ties to other folks all around the world so their scope and range of influence is vast. It would be difficult to come up with an easy way of describing these songs or to point out specific references. The music melds elements from jazz, rock, improvisational, experimental, and even modern classical at times. The playing is fluid and at times rather intense and unrelenting. These guys aren't playing music for money...they're playing out of the pure love of playing music. This eight track album is heady, peculiar, and rather far out at times. Cool cuts include "Cuckoo," "Let Go," "Hero," and "Palitana Mood."
Mark Mandeville - Mark Mandeville & Old Constitution (CD, Nobody's Favorite, Americana/pop)
Cool genuine organic pop music played with traditional instruments. Although Mark Mandeville's music is probably best described as Americana pop, such a generalization somehow seems a bit limiting. So it would perhaps be more appropriate to say that this man simply makes good simple direct music without all the pretentious excesses that ruin so many modern recording artists' music. Mandeville combines threads of folk, pop, blues, country, and bluegrass into his tunes...always keeping vocal melodies and lyrics at the forefront. This is one classy album housed in a beautifully designed digipak sleeve complete with accompanying lyric sheet. Eleven heartfelt tunes here including "Land of Plenty," "Diggin' Me A Hole," "No More Feeling," and "Sleep When You're Dead."
Marine Dreams - Marine Dreams (CD, You've Changed, Pop)
We want to begin here by making one big sweeping statement. If you haven't yet been turned onto artists on the You've Changed Records label...do yourself a major league favor and pick up some of the label's releases. Our experience thus far has proven that virtually every album on You've Changed is something incredibly special. Marine Dreams is yet another exceptional artist added to the roster. The band is the latest project created by Ian Kehoe who was previously in the band Attack In Black. The songs on this self-titled album remind us in many ways of early solo recordings by Tom Verlaine except the overall vibe is more laidback and subtle. The songs are presented simply without unnecessary embellishments. The guitars are tasty and appropriate for each track. And Kehoe's vocals have that certain something that really makes these tunes cook. Ten kickass cuts here including "Fold The Sky," "Season In Hell," "Sudden Dark Truths," and "Marine Dreams." TOP PICK.


Michael Matthews - Preludes & Bagatelles (CD, Ravello, Instrumental / piano)
Odd, stark, and intriguing piano compositions by Michael Matthews played with expert integrity by Daan Vandewalle. The piano is so often over utilized. Just as is the case in popular music, the average musician thinks that the more you play the better. We're big fans of the 'less is more' mentality. As such, Preludes & Bagatelles will instantly appeal to those who appreciate fewer notes played with passion. Matthews is an award-winning composer who has thus far commissioned over one hundred works for opera, ensemble, and orchestra. Vandewalle seems to have really captured the essence of Michael's music here...using subtle integrity in order to play these mesmerizing compositions. The album is presented in three segments: Bagatelles, Preludes, and Postlude. A strangely intoxicating piano album from a different universe...
Maddy Meyer - Every Day I'm Something New (Independently released CD, Pop)
Hard to believe that this up-and-coming singer/songwriter is only 15 years old (?!!). But that is, in fact, Maddy Meyer's real age...although you would never guess it judging by the songs and ideas presented on Every Day I'm Something New. This Chicago-based artist's first professional gig was playing one of the American Girl Dolls (Felicity) in the American Girl Theatre. She is also a classically trained pianist and sings in different choir groups in and around her hometown. On Every Day I'm Something New Meyer's objective was to "...musically portray the wildly diverse personalities that many of us end up incorporating into our everyday lives." To that end, Maddy seems to have succeeded admirably. The variety of moods and styles on this album are impressive and each and every track seems to have been recorded with care and attention to detail. We can't help but think that big things are in store for this young lady in the very near future. She's focused and talented...and she has the essential skills necessary to build a strong and long-lasting career...
Mombi - The Wounded Beat (CD, Own, Pop)
Mombi is the duo of Kael Smith and Matt Heron...two guys with a uniquely different approach to making music. The Wounded Beat is an appropriately-titled album full of moody, brooding, strange dreamlike pop compositions with a decidedly experimental flair. Instead of writing and recording formulaic pop, Smith and Heron choose the more creative path...letting their minds take them were minds don't usually go. The tracks on this album are reserved and peculiar but they also seem to possess some very genuine and personal ideas. Some of the vocal melodies on this album are downright beautiful. The vocals are subtle and hushed...and the electronics are subdued and hypnotic. This heady album features a wealth of intelligent tracks including "Monsoon," "Glowing Beatdown," "More Coal For The Miners And More Meals To Be Given Out," and "A General Map Of Love." This stuff really grows on you... Top pick.


Bill Mumy - Under The Big Bang Whimpers (CD, Global Recording Artists, Pop)
Bill Mumy is such a cool, cool guy. He could have easily stayed in the safe comfort of the pigeonhole provided for him at a young age and milked it for all it was worth. But instead of staying in the same rut where the public wanted him to stay he ventured out and chose his own path. Probably not the smartest move in terms of money and fame, but we get the impression that this crafty and intelligent man was never a money pig anyway. Even though most folks still think of Mumy as the kid on the Lost In Space television show, he has in fact progressed light years beyond his days as a child actor. Even though the vast majority of people might not be aware of it, Bill has become a credible and totally entertaining recording artist...and we've yet to hear anything that we haven't absolutely loved. This CD is yet another direct hit. Under The Big Bang Whimpers is a bit more moody and subtle than Bill's last couple of albums. It reminds us in many ways of Leonard Cohen. Mumy played all the instruments himself and yet the album never sounds like it was recorded by a one man band. Twelve totally groovy cuts here including "Real Good Thing," "I Owe A Little Money," "Take Us Home," and "Until The Big Bang Whimpers." Top pick.


My Week With Marilyn - Music From The Motion Picture (CD, Sony Classical, Pop)
While we're not exactly the biggest Marilyn Monroe fans on the planet we certainly recognize her impact and influence and we definitely appreciate how photogenic she was. Even more importantly, we have always thought there was an important lesson to be learned from her life. Even if you have people all over the world telling you how great and beautiful you are you can still be miserable and unhappy. We love the 1950s so this motion picture soundtrack has an immediate appeal for us. For some reason people in the 1950s just seemed a great deal classier than people in the twenty-first century. It could be due to the fact that there was more conformity going on and people weren't straying so far outside the norm. Or it could just be that the music and fashion of the era was somehow just better. In any event, the music on this disc effectively captures the time period. And, as a result, it succeeds wonderfully in bringing back a myriad of images and ideas from the past. The beautiful intricate score was produced by Conrad Pope and features the cool piano stylings of Lang Lang and vocalist Michelle Williams. Also included are some tasteful appropriate songs from Dean Martin and Nat King Cole. When we heard about this film we thought it might be an interesting view. After hearing the soundtrack, this one's now on our must see list. Beautiful provocative cuts include "Marilyn's Theme," "Rushes," "Marilyn Alone" (this one's particularly incredible), and "Colin and Marilyn." Truly beautiful tasty music from start to finish.
Madonna Nash - Madonna Nash (CD, Mad Charm, Country/pop)
Uh ohhhhhh...we can smell a lawsuit brewing just around the corner. Country singer Madonna Nash is making a rather brash and bold move using such a name particularly when you consider the fact that she's a beautiful young blond who looks very much like Madonna (!). The name and looks are where most of the similarities end however because (as you might've already guessed) Nash is a pure country/pop artist who is courting an entirely different audience. "Dirty Little Secret" is the first single from this self-titled album and it certainly has all the trademark ingredients necessary for a hugely popular tune. But our favorites are actually the less obvious tracks where Madonna's personality seems to really shine through. This young lady has a silky smooth voice that is perfectly suited for music fans. She's got perfect pitch and constantly seems to come across sounding genuine and real. Thirteen well-crafted songs here including "You Never Say It First" (our favorite), "Out of Town," "Don't Leave," and "Watch My Purse."
New Cassettes - Winterhead (CD, N13 Music, Pop)
The guys in New Cassettes are on a sure and quick path to success. The band's rhythm-driven modern guitar-based pop is instantly infectious and slightly familiar...but there's an added punch to the music that is missing in many twenty-first century bands. The group is comprised of Dan Battison (bass), Nik Gray (guitar, vocals), Tom Stubbs (vocals), Tommy Francis (drums, vocals), and Owen Reed (guitar, vocals). Winterhead features hyperactive pop tracks that have a nice thick juicy sound that incorporates danceable beats, heavenly bass lines, smart guitars, and vocals that always hit the target. The songs tread on that fine line that separates commercial pop and art. That is to say...the songs are familiar and accessible but there's still plenty of creativity swimming around in the mix. On the first spin we liked this album. By the fourth of fifth spin we found ourselves falling in love with many of these tracks. Our favorite cuts include "Left/Right," "Little Extremes," "Straight Lines," and "I Awoke." Great pure pop stuff. TOP PICK.


New York Dolls - Lookin' Fine On Television (DVD, MVD Visual, Concert video)
We were fortunate enough to catch the New York Dolls many years ago when they opened up for Mott The Hoople (and Aerosmith was the first "nobody" act on the bill who no one cared about seeing...honest!). We never forgot the intense energy the Dolls provided at that show. Lookin' Fine On Television effectively captures that energy, despite the fact that all of this footage was originally captured on black and white film by Nadya and Bob Gruen. This is a collage type of experience with concert footage interspersed with interviews and various footage of the band goofing around. The concert clips are presented with a single audio track while different concert segments are cut and spliced together. You might think this would provide a somewhat jagged viewing experience but that is not the case at all. Instead, it provides a rather captivating overview of how the band looked and/or acted at different events. There's a cool bonus that features David Johansen interviewing Lisa Robinson and Johnny Thunders outside C.B.G.B.'s in New York. Plenty of wild crazy fun as the band belts out cult classics like "Personality Crisis," "Trash," "Vietnamese Baby," and "Lookin' For A Kiss." Although they've been credited with influencing thousands upon thousands of bands over the years, when they were together these guys unfortunately never received the recognition they deserved. As such, this is an excellent way to revisit one of the greatest trash/thrash bands ever to hit planet Earth. Considering how colorful these guys were at their shows it's a shame some of this wasn't captured in color (dammit!). But you have to remember that this stuff was filmed long, long ago... Recommended. TOP PICK.


The Oscuro Quintet - Music for Tango Ensemble (CD, Big Round, Tango / quintet)
This just may be the first time we've covered tango music in these pages (?)...so we have to tip our hats to the challenging folks at Ravello for opening our ears to some genres we have not fully appreciated in the past. The Oscuro Quintet is Philadelphia, Pennsylvania's first tango music ensemble and this is their debut full-length release. The quintet is comprised of Alban Bailly (guitar), Thomas Lee (piano), Shinjoo Cho (accordion), June Bender (violin), and Ben Blazer (bass). Unlike many quintets, in addition to presenting classics from the past these folks are also composers. But no matter what they're playing, these folks' acute attention to detail shines through. The tracks on this album feature some very resilient precise instrumentation...and they showcase just how exacting these folks are on their respective instruments. It shouldn't matter whether you're a tango expert or not (we certainly aren't...)...if you like good quality instrumentals you're almost certain to find something here that you will crave. Classy and intricate.
pacificUV - Weekends (CD, Mazarine, Pop)
Although the folks in this band have been together since the late 1990s this is only their third full-length release. They started out in Athens, Georgia but eventually ended up in Portland, Oregon...before deciding to move back to Athens again to record Weekends. The sound of this album reminds us very much of some of our favorite Starflyer 59 albums except the songs are much more keyboard oriented. The tracks are moody and slightly lush with cool breathy vocals taking the spotlight. At a point in time when so many folks are remembering and reinventing the sounds of the 1980s, these guys seem to be at the head of the pack. After all, they started making music before the 1980s revival really even began. Our guess is that a lot of folks will compare this album to Depeche Mode...but it's actually a lot more modern and experimental than such a comparison might imply. Twelve heady intelligent cuts here including "Friday Night Dream," "Baby Blue," "High," and "Unplug Me." Top pick.


Charlie Parr - Keep Your Hands On The Plow (CD, House of Mercy Recordings, Gospel/pop/blues)
We had to cover this one mainly because this guy is making music that doesn't really fit into the usual modern categories. Although the best genre to place Charlie Parr in would be gospel, his music doesn't easily fit within the confines usually associated with it. Instead of presenting traditional gospel, he delivers his soulful tunes with the zest and energy of folks in a small black rural church. His songs are infused with a wealth of loose and cool slide acoustic guitar and foot stompin' beats. There are plenty of bluesy threads running through these tunes as well. But what probably pushes this music over the edge is the spirit of the individual. Instead of a generic artist whose music has been tweaked to perfection, this guy makes music that sounds like a real human being making real music that comes from his soul. Hard not to be affected by tunes like "Gospel Plow," "Jesus Met The Woman At The Well," and "Farther Along." Cool genuine stuff with a definite pulse.
Tim Permanent - Resident (Independently released CD EP, Pop)
Tim Permanent is making music that could easily appeal to a wide range of listeners. He combines electro-pop with dance and soul music to create some tunes that have a remarkable degree of commercial potential. No weird underground noisy artsy stuff here. The Resident EP features five tracks, all of which are both danceable and full of real emotion. Some of the analog sounds on these tracks remind us slightly of Joy Electric, as does some of the rhythmic content. Tim gives it everything he's got on these five classy tracks. Our favorites are "Dance Floor Lost" and "In The Dark."
Pomegranate - Ahead and Behind (CD EP, Drainpipe, Pop)
Playing guitar driven pop/rock that lands somewhere in the territory where the moodier side of The Pixies meets Dinosaur Jr, the guys in Pomegranate have an instantly winning sound. This Oakland, California band is comprised of Gavin Canaan (guitar, vocals), Adam Twain (bass, guitar, vocals), and Michael Creason (drums, percussion). If you're bored to tears by too many twenty-first century artists overdubbing and over tweaking their songs to death, Ahead and Behind will come as a welcome surprise. By keeping things simple, these guys manage to get their point across loud and clear. Our favorite cuts are "Set In Motion" and "Corner Of My Eye."
The R's - De Flora Et Fauna (CD, Foolica, Pop)
If we hadn't read the press release, we probably would have never guessed that the guys in The R's are Italian (?!)...mainly because they have a very American and/or British sound. They've already gotten plenty of great word-of-mouth happening in their home country. Now, with their first release being made available here, they're attempting to transfer some of that success to the U.S. There's little doubt in our minds that pop fans will immediately embrace De Flora Et Fauna. The album is chock full of ultra-resilient guitar-based pop music featuring wonderful melodies and precise arrangements. Some of the tracks have an instantly catchy friendly sound while others are more moody and subdued. There are so many influences swimming around here that it becomes impossible to pinpoint exactly who these guys sound like (!). We can hear traces of tons of other classic artists including The Beatles, Stackridge, Squeeze, The Gigolo Aunts, Teenage Fanclub, and more. Thirteen kickass cuts here including "On Our Minds," "Panama Hat," "Easy Way Out," and "Rain Down." TOP PICK.


Reverend Freakchild - God Shaped Hole (CD, Treated and Released, Pop)
Remember all those blues-influenced rock bands that were coming out of Great Britain in the 1970s? If you dug the sound of those bands, there's a good chance you'll get off on the music of Reverend Freakchild. This guy isn't treading in artsy territory nor is he trying to expand boundaries. Instead, Freakchild seems content to simply create pure feelgood music that is easy on the ears. There are cool threads running through these tunes that make us feel certain this man is driven mainly by the desire to create. His songs are solid and substantial...and he has a groovy soulful voice that really makes these tunes cook. Eleven kickass cuts here including "Strange Music," "Supersubconscious," "Worried Mind," and "Don't Miss Nothing."
The ring
On your finger
Is meaningless and
Trashy.
Gary Ritchie - Hum, Sing...Repeat! (CD, Fancy Two/Tone, Pop)
Pure pop in the purest sense of the word. Before we even started reading the liner notes on the cover we were thinking that this guy reminded us a great deal of Nick Lowe...who is mentioned as an influence along with a host of other classic pop artists including The Who, The Kinks, Badfinger, and even Gary Lewis (!). Ritchie writes instantly familiar sounding guitar-driven pop music that should please just about anyone who digs the classic stuff. Plenty of cool rhythms, groovy guitars, and harmony vocals create a nice smooth spin from start to finish. Gary has the good sense not to overproduce his tunes...allowing the listener to concentrate on the main ingredients (vocal melodies and lyrics). There's a lot to take in here...eighteen groovy tracks, all of which are a pure feelgood experience. Our favorite cuts include "At The Party," "Cold Lies," "Girl Like You," and "Queen of the Party."
Whoever wins loses.
Whoever loses
Wins.
Run Dan Run - Normal (Independently released CD, Pop)
The first thing that caught our attention about this band is that they're based in the unlikely city of Charleston, South Carolina. The second thing we noticed...is that the guys in Run Dan Run write and record some mighty fine damn music. We didn't hear the band's first two releases so we can't compare and contrast. Normal is the second full-length and it features eleven finely tuned tracks that clock in at just over forty-two minutes. The band is comprised of Dan McCurry (vocals, keyboard, guitar, percussion, bass, etc.), Ash Hopkins (guitar, bass, percussion, vocals, etc.), and Nick Jenkins (drums, percussion, vocals, programming, etc.). Although we're not exactly certain what we think a band from Charleston should sound like (?)...for some reason these songs remind us of bands from other parts of the country. McCurry writes the tunes and they remind us of the band Marmoset at times (way cool!)--they have that same slightly spooky quality that we love. The songs are, for the most part, mid-tempo endeavors that fit within the confines of pop music. But there's more creativity creeping around in these tracks than we normally hear from a pop band. We love the vibe of this band's music. Smart intricate melodies, nifty lyrics, and wonderfully executed vocals...what more could you ask for? Groovy cuts include "Lovesick Animal," "Cut-Outs," "Anonymous Girl," and "In Parts." Top pick.


Secret Colours - EP3 (Independently released CD EP, Pop/rock)
We really loved the last release we heard from the guys in Secret Colours so we were psyched when this one hit our trusty mailbox. Our only complaint here is that this is an EP. After the disc ended we were left with an intense thirst for MORE. Other than the fact that you only get five songs here (dammit!), this EP hits the target DEAD CENTER. This band's music has enough accessible elements to make it easy on the ears and enough experimentation and noise to make it exciting and intense. From the sound of these tracks, it sounds as if these guys are getting more and more focused with their songwriting. Melodic, heavenly, hazy, and just plain uplifting...EP3 is most certainly one of the best EPs we've heard in months. We cannot wait until these guys release their next full-length disc... TOP PICK.


The Sexbots - Don't Stop (Independently released CD, Electronic/dance/pop)
More provocative electronic pop from Portland, Oregon's The Sexbots. Bandleader Ilima Considine makes music that doesn't sound anything like what we normally hear coming out of her hometown. Instead of artsy underground guitar pop/rock (which is what Portland, Oregon seems to be mainly known for), her sexy commercial dance tracks have much more in common with well-known artists like Madonna or even Lady Gaga. But what is perhaps most interesting about Considine's music is the fact that it seems to harken back to the early 1980s when electronic/techno/dance music was just beginning to find a firm seating in underground circles across the United States. The tracks on Don't Stop have that peculiar analog sound that characterized early electronic pop from that era. But it is Ilima's vocals that take center stage here. She sings like a breathy sex kitten...but unlike lots of other ladies who try to adopt such a pose...she manages to pull it off with style. Thirteen smart cuts here including "And I Meant It," "A Terrible Dream," "Finish Me Off," and "Take On Me." If The Sexbots don't end up with at least one massive hit here we will be very surprised...
Will Sexton - Move The Balance (Independently released CD, Pop)
Will Sexton is one of those singer/songwriters out there who is more often heard than seen..despite the fact that he was nabbed up by the folks at MCA Records when he was only sixteen years old. Even though his name may not ring a bell there's a very good chance you've already heard Will's songs before. His tunes have been covered by a wide variety of artists including Waylon Jennings, Stephen Stills, Joe Ely, and Bill Carter...and he's played with what seems like a never-ending list of other artists and comrades. Move The Balance was originally released in 2010 but for some unknown reason the album didn't seem to catch on. It is now being re-released...which is a great thing because this is a truly great album that deserves to be heard. If you're looking for corny temporary modern pop, you won't find it here. Sexton writes and records extremely mature and thoughtful classic pop that will sound great decades from now. His songs all hit the target and he has a groovy understated voice that really drives the tunes to the next level. Nothing but oughta-be hits here...but our initial favorites include "Move The Balance," "Certain Kind of Something," "Beauty Pageant," and "Happy Hour." Totally and completely unpretentious from start to finish. Top pick.


Sissy Mena - Record Machine (Independently released CD, Pop/rock)
The debut full-length release from Chicago's Sissy Mena. The three guys in this band play an interesting style of music that sounds something like a cross between power pop and shoegazer (more the former than the latter). The compositions on Record Machine are refreshingly simple and direct. We've become increasingly tired of artists who hide behind technology...using it to distract folks from the fact that there is no substance underneath the layers of digital excess. These guys aren't hiding because they don't have to. This album features strong songs, tight playing, and some very cool heartfelt vocals. These guys apparently had good word-of-mouth going about their previous Young Girl EP. Our guess is that this disc will be even more warmly received. The rhythm section pumps like a mother and those semi-psychedelic guitars are just out-of-this-world. Ten kickass cuts including "Soon Speeding Gear," "Record Machine," and "Fancy Films." Top pick.


Skaller/Holt Duo - Music of Mark Dresser (CD, pfMENTUM, Modern classical/modern jazz)
This perplexing CD features the compositions of Mark Dresser as interpreted and recorded by Phil Skaller and Danny Holt. To be more precise and to quote Dresser, these compositions "...were conceived as abstractions and deconstructions of known jazz forms and related idiomatic music. What Phil Skaller and Danny Holt have done is to deconstruct my deconstructions" So many of the more astute readers out there should already realize that this is not a disc featuring traditional jazz standards from the past (!). These tracks are sometimes stark, sometimes herky-jerky, sometimes dreamy, and almost always rather...peculiar. We love piano music...but we've never heard piano music exactly like this before (?). Skaller and Holt started with what were already odd compositions...and then added their own uniquely strange turns and twists. The result...is some remarkably unpredictable sounds. Five heady cuts here: "Flac," "Flocus," "Para Waltz," "Digestivo," and "Aperitivo."
The Skin I Live In - Original Soundtrack by Alberto Iglesias (CD, Lakeshore, Soundtrack)
There aren't that many films these days that are instantly placed in our "must see" list...but The Skin I Live In is one that we will seek out immediately. This is the newest film by Spanish film maker Pedro Almodovar...and the story sounds perplexing, strange, and compelling. Without going into great detail, the film deals with the story of a young woman who sheds her skin in exchange for new skin. If that sounds weird it almost certainly is. Almodovar isn't known for taking on standard predictable topics. But this time around it seems as if he's really come up with some heavy material to challenge his fans. The soundtrack was composed by Alberto Iglesias and it features instrumentals as well as vocal tracks. The music for this film is intriguing, moody, and sometimes peculiar...which probably sets the perfect tone for the film itself. Beautiful music for what will most certainly be one of the most talked about movies of the year. Top pick.


Sky Burial - Aegri Somnia (CD, U Tech, Progressive/experimental)
Yet another mind-bending peculiar release from Sky Burial. This band/project is the creation of Michael Page who lives in Cape Cod, Massachusetts. This is most definitely a case where the artist is driven by the desire to create rather than a desire for money or fame. Aegri Somnia presents two lengthy tracks entitled "The Synaesthete's Lament" and "Within And Without"...and both are extremely odd and confusing. For lack of a better way of describing this...Page's music would not sound out of place if this album had been released by the folks at Beta-lactam Ring (easily one of the most bizarre music labels on the planet). "Lament" is a rather restrained lengthy piece that has a drone-like calming effect on the listener...although there are eerie unsettling sounds that prevent it from ever sounding too soothing. The peculiar saxophone provided courtesy of Nik Turner adds an interesting twist as the piece progresses. "Without" is a busier composition incorporating a wider variety of layers and sounds...trippy stuff that guarantees a wild ride. Sky Burial is not for everyone...but for those into the experimental side of music, it doesn't get much better than this. TOP PICK.


Slash - Live: Made In Stoke 24/7/11 (Double CD, Eagle Rock Entertainment, Pop)
While Slash is probably best known as a member of the bands Guns N' Roses and Velvet Revolver, he's also a successful solo artist. And this double CD set is pure proof of this fact. Recorded live in 2011, Live: Made In Stoke captures Slash and his band thrashing out the hits for a sold out crowd. There's a lot to take in here as these guys slam out 21 tracks of pure rock and roll scorchers for their fans. The folks at Eagle Rock emphasize quality with their live releases so you know you're getting something worth your bucks. The sound quality is exceptional, capturing all the raw energy of the band in performance while rivaling many of their studio recordings. If you're already a fan, this is probably already on your want list. If you're not familiar with the man and his music...well, this is as good a starting point as any. Kickass rockers include "Been There Lately," "Nightrain," "Promise," "Watch This," and "Paradise City."
Small Mountain Bear - Mathematical Hands (Independently released CD, Soft pop)
Such a simple understated submission (a single page press release and a tasty but simple cardboard sleeve)...but this music is substantial. Small Mountain Bear is an up-and-coming underground band driven by the songwriting skills of Will Read. Mr. Read has a great knack for coming up with soothing heartfelt genuine songs that are an obvious labor of love. So many artists out there in the world are trying so hard to be original and unique that they end up sounding annoying and trite. Read and his pals are obviously creating music first and foremost because that's what they love to do. The interestingly-titled Mathematical Hands features nine well crafted tunes driven by a gently strummed/plucked acoustic guitar. The arrangements are simple and to-the-point and appropriate...but Will's vocals are the real treat here. He has a great loose vocal style that is both friendly and inviting. Match that with tasty melodies and introspective lyrics...and you have a winning combination. Our favorite tracks include "Old City," "Funeral Song," and "Rusty Bones." This stuff gets better with each and every spin... Top pick.


Rae Spoon - I Can't Keep All Of Our Secrets (Independently released CD, Pop)
The sixth full-length release from Rae Spoon...and it's the strongest collection of songs yet. Spoon is a transgendered independent electronic musician who currently resides in Montreal. We've heard this young artists' music in the past and were impressed...but I Can't Keep All Of Our Secrets is clearly a peak in this individual's career. The songs on this album are instantly familiar sounding and danceable...and yet they never come across sounding forced or calculated. And believe us, when you're writing and recording techno dance/pop it can be very difficult to come across sounding genuine and sincere (!). But Rae manages to do so...which makes this album a success on many different levels. The songs are catchy and simple enough to be appreciated by millions of listeners...but there is real substance beneath the waves here. And that means that the music will still sound good dozens and dozens of spins later. Cool smart pop cuts include "Ocean Blue," "I Can't Keep All Of Our Secrets," "London Destroyer," and "Ice Caps." Amazingly resilient stuff. TOP PICK.


State Shirt - Let's Get Bloody (CD, Los Fucking Angeles, Pop)
The guy who calls himself State Shirt seems to have made a good bit of progress in terms of sound quality and recording techniques. We really like where this guy is coming from with regard to the way he views making music. On the sleeve of this album the listener is invited to "feel free to share, steal, use, reuse, remix, and rework my music." Such a refreshing change from artists who think that music is--first and foremost--all about money. Since these tunes are given away free on the State Shirt web site you might think they're throwaways...but instead the exact opposite is true. The compositions on Let's Get Bloody are cool, smart, dreamy, and slightly psychedelic. The songs feature nice strong melodies but they're also peppered with some very trippy and heady instrumentation. The vocals are exceptional throughout. Our favorite cuts include "National Felt," "Cassettes," "Let's Get Bloody" (this one features some amazing layered vocals), and "Sometimes When I'm Dreaming." Kickass stuff. Recommended. Top pick.


Stew & The Negro Problem - Making It (CD, Tight Natural Production, Pop)
You would think a band name like The Negro Problem would spell instant death for a band...but for Stew and company it has been a blessing in disguise. Although there's no doubt the name causes confusion and, in some cases anger...once you realize what this band is doing the name isn't a problem at all. In fact, it probably tends to draw in more listeners than it scares away. The band is driven by the songwriting skills of Stew and Heidi Rodewald, whose vocals are much more prominent on this album. Making It is slightly more moody and less poppy than some of this band's earlier albums...although the songs are still highly melodic with lyrics that are integral to the overall vibe. This eleven track album nas a nice thick slick sound and is sure to please the band's fans. Smooth pop cuts include "Making It," "Love Is A Cult," and "Tomorrow Gone."
Strange Flowers - The Grace of Losers (Independently released Italian import CD, Pop)
Nice smooth melodic guitar-driven pop from Italy's Strange Flowers. If we hadn't known otherwise beforehand, we would've sworn this band was on the Rainbow Quartz label...mainly because they play the same kind of upbeat cool pop that we associate with that label. We took a gaze at the band's web site and were somewhat shocked to see that they've been making music since 1987 (?!). Though they've been around a very long time, The Grace of Losers is only the band's sixth full-length release. Quality's more important than quantity of course...and better late than never. So we're just glad to be getting in on this band's music at this late point in the game. Losers is chock full of classy pop with smart hooks, cool guitars, and witty lyrics (we sure wish a lyric sheet had been included). Guitar pop lovers out there will find plenty to love here including "Hemerick G.," "Shampoo Girls," "Underground Underground," and "The Mouse On The Shore."
Matthias Sturm - Blood And Thunder (Independently released CD, Pop)
Whoa...now here's a different sort of album from a different sort of artist. Matthias Sturm writes and records underground pop with a decidedly unique edge that we rarely hear out there in the world. Unlike a lot of modern throwaway pop music there's a great deal of substance and spirit swimming around in these tracks. This guy is truly amazing and his presence comes through loud and clear on the peculiar tracks on Blood And Thunder. Hard to describe what this sounds like...but to our ears this sounds something like a cross between Neil Innes and The Television Personalities crossed with The Beatles in their psychedelic phase. Sturm has apparently been a mover and shaker in the music and arts community for quite some time now. He was involved in the punk movement in East Germany many years ago and is also a successful painter. But after hearing this album we're hoping that this amazing fellow puts more and more of his energy into recording because his music is just...incredible. These songs won't blow you away immediately. But the subtle nuances of the melodies and sounds will slowly but surely creep into your subconsciousness over time. We can't say enough great things about this disc. It'll easily end up being one of the best albums of the year. Kickass cuts include "Mister D," "What A Day," "Peace On Earth," and "Crow Food." In a world of generics Matthew Sturm is a rare and peculiar gem. TOP PICK.


Jean Synodinos - Girls, Good & Otherwise (CD, Fortunate, Pop)
For every well-known music celebrity there are thousands upon thousands of artists who are just as talented and credible toiling away in obscurity. And that is probably one of the saddest facts about how cheap technology has changed the face of music. The listening public just can't consume and support the incredible number of folks out there making music in the twenty-first century. After spinning Girls, Good & Otherwise a few times we can't help but wonder how long it might be before Jean Synodinos receives the recognition she so rightly deserves. This talented lady writes and records music that could be easily be appreciated by millions upon millions of listeners...if they could only hear her songs. Jean makes music that is timeless and classic. There are no particular instruments to date the music...no irritating attempts to be artsy or weird...and no grating (c)rap-hop getting in the way of good solid pop. Eleven classy tracks here and they're all keepers. Our favorites include "You're Only Human," "Full Moon Eclipsing," "Happiness Factor," and "Nothing But Love." Good solid stuff delivered with heart and soul.
Thousand Young - Thousand Young (CD, Blacktop, Pop)
There aren't enough twenty-first century bands who have a real bite. The guys in Canada's Thousand Young play aggressive loud shit and their music has an intense nasty BITE that is genuine and real. The songs on this self-titled album remind us a great deal of some of the more harsh intense underground rock bands treading around the United States in the late 1990s. These tunes are abrasive and rock like holy hell...but there's substance underneath the madness that prevents the music from ever regressing into a dull blur. These guys prove that they mean the stuff they play as is evidenced on cool rockers like "Hot and Heavy Brothal," "Sawmill Suicide," and "Stoned Parallel." Hot, hard, and HEAVY.

Al Tuck - Under Your Shadow (CD, New Scotland/Fontana, Pop)
Before we get started here we have to say that someone deserves a medal. The press release that accompanied this disc is one of the best press releases we have EVER read. It's so well written and convincing that we felt absolutely compelled to listen to this disc. Apparently Al Tuck is something of a legend among underground musicians and fans in Canada. He's been recording music and playing for about 20 years now but thus far has remained relatively obscure. Under Your Shadow is his seventh full-length release and it certainly does live up the expectations created by the press release. Tuck's songs are extremely understated and subtle...and yet they have that that odd uniqueness that one normally associates with legendary classic artists. We can hear traces of dozens upon dozens of other artists...but there's no single easy reference point here. Shadow sounds better the more you hear it. Eleven haunting cuts including "Slapping the Make On You," "Every Day Winning," "Ducktown," and "Tomorrow." Smart heartfelt music.
Turf War - Years of Living Dangerously (CD, Old Flame, Pop/rock)
Sometimes the thing that makes a band stand out isn't how original they are...but how capable they are of managing the same basic ingredients that have been used for decades. Turf War was originally the solo project created by Augusta, Georgia's John Robinson...but it quickly evolved into a full band with the addition of Brian McGrath (drums, backing vocals), Cecil Moss (guitar), and Bradley Morris (bass). After becoming rather popular in and around Augusta the band eventually moved to Atlanta, Georgia where they recorded this...their debut album. During the recording, engineer Ian McDonald also joined the band...making them a five piece. It'll be interesting to see how this band fares out there in the world. Because they have a sound that is similar to thousands of other bands some may simply not notice them. But the thing that makes these guys different from the rest are songs...very strong hummable songs that have plenty of smart hooks and catchy vocal melodies. Robinson and his bandmates emit a nice cool vibe that is appealing and genuine...and those buzzsaw guitars sound just great. Eleven cool tracks here including "For The Last Time," "Bones," "Pick Up The Pieces," and "100 Years."
Twink - Itsy Bits & Bubbles (Independently released CD, Pop)
Our office suite is chock full of way-too-cute items...things like goofy baby banks, wide-eyed crying dolls, vintage elves, and silly toys that are so adorable they make you want to do yourself in. Our obsession with cute childlike things also funnels into the world of music...and never ever in a million years has there ever been a band/artist as cute as Twink. Sure, there are hundreds of other artists who have incorporated toy instruments into their music...but none have ever do so with the expertise, creativity, conviction, and style of Mike Langlie (the man who is Twink). Langlie has single-handedly transformed the world of toy-driven music into a true art form. And although you might think the music would sound silly or be a big joke believe us...it isn't. Langlie manages to make credible intelligent music threaded with childlike wonder that can easily appeal to everyone no matter what their age. No small feat for an adult being able to capture such imagination and effectively transport listeners to another plane. Itsy Bits & Bubbles is yet another top notch album, bursting at the seams with cool sounds and goofy unpredictable sounds. Listening to this gives us the impression we're in a great big room full of crazy toys...rolling around on the floor and laughing ourselves to death. How could anyone not love songs like "Peppermint Bee," "Daisy Doodle," "Flibberty Gibbet," "Lollidropper," and "Tough Cookie"? This one features what is--perhaps--the most intensely cute album art yet (also created by Langlie). Music doesn't get much better than this...ever. Another true modern classic from Twink. Highly recommended. TOP PICK.


The typical U.S. citizen
Used to be a person
Of reasonable intelligence
With money, a home, a job,
Morals, and manners.
Now the typical U.S. citizen
Is a whiny obese junk food eating
Pill popping loser with a
Grubby hand extended
Demanding a
Handout.
Unchartered 3: Drake's Deception - Original Video Game Soundtrack Music Composed by Greg Edmonson (Double CD, La-La Land, Video game soundtrack)
Considering the fact that we're not into video games in the least you might be wondering why we would be covering something like this. The answer is simple. There is some absolutely incredible music being composed for video games in the twenty-first century. So whether or not you're a game player is irrelevant. The only thing that really matters to us is the music. And on this lengthy double disc set Greg Edmonson offers up a mindblowing wealth of musical whoppers. Actually to our ears this sounds more like the soundtrack to a film than a video game...which just goes to show how closely the two are aligned these days. These classically-influenced pieces have a huge slick sound...and they must surely add some a real powerful punch to folks who opt to play this game. For non-game players like ourselves...we just play the music and let our minds absorb the grandness of it all. There's an incredible amount of stuff here...forty-four tracks in all including "Nate's Theme," "Shootout," "Ambushed," and "Nowhere To Run." Intensely bright and articulate.
War Horse - Original Motion Picture Soundtrack: Music Composed and Conducted by John Williams (CD, Sony Classical, Pop)
John Williams is a true master in the world of film soundtracks. And he should be. After all, he has composed music for some of the best known and most well-loved films of our time. The list is numerous and exhaustive, to be certain. War Horse is a different sort of horse film. The story revolved around a horse named Joey and a host of characters he becomes involved with and whose lives he changes along way. Williams' compositions feature those wonderful emotional strings that he's known for...that big symphonic sound...and gripping melodies that will melt hearts. This lengthy album (over 65 minutes) features sixteen remarkable cuts including "Dartmoor, 1912," "Plowing," "Joey's New Friends," and "Remembering Emilie, and Finale." Soundtracks don't get much better than this. Williams always hits the target. Top pick.


The Weisstronauts - Nineteen Something Nine (CD, Sool Recordings, Instrumental/pop/rock), In Memphis 2 (CD EP, Sool Recordings, Instrumental/pop/rock)
The Weisstronauts keep popping up in the pages of babysue for one main reason...this band is one of the most consistent currently making music in this country. Not only that, they're also one of the more unique because they have managed to maintain their sound and focus for a number of years now and they show no signs of letting up. In the mid-1990s there seemed to be quite a few bands playing happy upbeat guitar pop instrumentals. But here in the twenty-first century we hear very few bands treading in this territory...not sure why? In any event, there doesn't seem to be much competition for the audience that the guys in The Weisstronauts reach. They're damn good at what they do and they seem to be driven by the pure motivation to simply make good music. This time around the band offers not one but two new releases...the full-length Nineteen Something Nine and the four song In Memphis 2 EP. Both offer pure entertainment at its best by guys who are as seasoned as they are classy and professional. We can't say enough good things about this band. We LOVE everything we've heard from them to date. TOP PICK.


Wet Pinkey - Wet Pinkey (Independently released CD, Japanese pop/rock/experimental)
We love experimental music. We also love Japanese pop/rock. Considering the fact these musicians combine the two...we're not surprised in the least that we love Wet Pinkey. This band is the husband and wife duo of Masashi Ohtsu and Chinatsu Ohtsu. This, the couple's first full-length release, is chock full of smart, weird, obtuse pop/rock tunes with all kinds of different and unusual flavors. Instead of delivering one particular style of music, the Ohtsu's seem to let their creativity take them wherever it may...which makes for a rather odd and unpredictable listening experience. The great thing about this album is that--no matter what style they're dabbling in--these folks make it interesting. Plenty of cool dreamy bizarre cuts here that are tasty and unusual...but our own particular favorites include "In Toro," "Nureta Koyubi (Wet Pinkey)," "Butter," and "Instra Mental." Killer stuff from start to finish. Top pick.


Win Peter Winters - Win Peter Winters (Independently released CD-R, Progressive pop)
Christopher Bell (the man who is Win Peter Winters) is a very brave and adventurous young man...both mentally and physically. Considering how many artists have merged pop and classical music over years it's surprising how many have failed. This is a case where the two styles have been merged seamlessly and in a genuinely unique fashion. After spinning this a couple of times we are bewildered that this man is...at least up to this point...an obscure recording artist. His music is so articulate and so extraordinarily polished that it seems like some company or label would have already snatched him up (?!). This self-titled album features intricate tunes that feature pop-like vocals...but much of the music is straightforward classical. Bell obviously spent a great deal of time recording this. He played most instruments but also enlisted some assistance from friends via the internet. If you want to get in on the ground floor, here's your chance. This album is chock full of smart absorbing tunes like "Sparks in the Sky," "Weary and Worn," "Ocean of the Dead," and "World Goes On." We should also mention that this guy has a tendency to tour in some rather unorthodox ways...walking from venue to venue...or going by canoe or bicycle (?!). How cool is that? Unusual and unique in so many ways... Highly recommended. Top pick.


Dick Wood - Not Far From Here (CD, pfMENTUM, Modern jazz)
Very fluid and slightly quirky modern jazz from Dick Wood and associates. Joining Wood on these recordings are Dan Clucas, Chuck Manning, Marty Mansour, Hal Onserud, Dan Ostermann, and Mark Trayle. So, as you might, expect, there's a lot happening in these tracks. If you're into the world of creative spontaneity, you'll find plenty of it here. Instead of limiting themselves to set formulas and song structures these musicians let their minds take them where minds don't usually go...allowing the notes and sounds to just happen as they may. Some folks may feel that such an approach makes for difficult listening and, to be certain, this isn't meek, meager, calm stuff. The six compositions on this album are like mental excursions in which the players truly feed off one another. The unpredictable nature of the music is what makes it appealing. Our favorite tracks include "Ignatious," "Not Far From Here," and "No Known Knowns."
Rebecca Zapen - Nest (CD, Bashert, Pop)
We've heard and loved this young lady's music in the past...so we're pleased to report that once again she succeeds. Nest is an extremely personal collection of tunes recorded by Rebecca while she was pregnant with her two year old son and was in the process of building a nest with her husband. So not surprisingly there are all kinds of personal emotions embedded in these dreamy tracks. Zapen has a wonderful knack for writing credible melodies and lyrics. It's no wonder that around her home town she's already playing to full houses. Rebecca has a remarkable voice and her recordings are nothing short of mesmerizing. In a world of throwaway modern pop, Nest is a truly genuine and real breath of fresh air. Thirteen blissful cuts including "Beautiful Love Songs Without The Love," "Peace," "Tiny and Strong," and "Colorado." Top pick.


A
A Dangerous Method - Original motion picture soundtrack
Miguel Algarin / Albey Balgochian - Soul to sol
All The Right Moves - The monster I've become
American Revolution - Buddha electrostorm
Danielle Aument - Songs for you
Axel's Axiom - Uncommon sense
B
Backwords - By the neck
Bill Barner - Ten tunes
Bonnie Barnett Group - In between dreams
Ivan "Funkboy" Bodley - Look at that cookie
Bucket Boys - Leavin'
Burning River Gamblers - Burning River Gamblers
Adam Burrows - Tall tales
C
Jeff Campbell - Stop and go
Comanchero - The undeserved
Copernicus - Live! In Prague
Crooked Saint - Sweating bullets
D
Trent Dabbs and Amy Stroup - Sugar + The Hi-lows
Peter Daltrey - King of thieves: The best of Pter Daltrey Volume 2
Dare Dukes + The Blackstock Collection - Thugs and china dolls
Danny Darts - American songwriter
Ryan Davidson Trio - Ryan Davidson Trio
Deep Purple - With orchestra: Live at montreux 2011
Jon DeRosa - Anchored EP
The Descendants - Music from the motion picture
Tony Desimone - The second time around
Disseriph - Disseriph
John Du Cann - The many sides of 1967 - 1980
E
Earps - A tribute to Buck Owens: Buckle up!
EWW Yaboo - So many of the kids b/w Make it fast
F
Forbidden Dimension - The golden age of lasers
G
Will Galison - Line open
Jackson Garrett - Let sleeping dogs lie
Grannies Club - Wait & see
Nathan Griffin - Nathan Griffin
H
Habit - Lincoln has won
Hard stuff - Bolex dementia
Hard stuff - Bulletproof
Homespun Remedies - Great depression
I
I Melt With You - Original motion picture soundtrack
Insects of the Underground - Mind matter
Iron Lady - Music from the motion picture
J
K
Dave Keener - The easy way
Kid Savant - Drop it on the stereo
L
Lost Lovers Brigade - Skeletons
M
Joel Meeks - Pouring down
Morning Set - Morning Set
Maria Muldaur - Christmas at the oasis: Live at the rrazz room
N
Nearly Beloved - Where's bob
Willie Nelson - Remember Me Vol. 1
Nfected - Karate style 2
Night Genes - Like the blood
Nobox - Hollywood is on fire
O
Old Time Machine / Old Cabin - Split EP
Open Hand - Mark of the demon
P
Painted Blind - Painted Blind
Papa Juke - Out of the blues
Q
R
Rags & Ribbons - The glass masses
Ray Mann Three - Sketches vol. 1
Red Wanting Blue - From the vanishing point
Kate Reid - The love I'm in
Donald Ridings - From the wild EP
Rockdoves - From the birds
Jeff Root - Fossil rock
Walter Rose - Cast your stone
Rum Diary - Original motion picture soundtrack: Music by Christopher Young
S
65's - Strike hard!
Senayit - Of body
Nathan Shaffer - Come bcak america
Lorrie Singer & Bradley Kopp - A deep oasis
Sunspot - The slingshot effect
T
Total Babes - Swimming through sunlight
U
Ultra Sex Laser - Christmas!
Ultra Sex Laser - The lego EP
Ultra Sex Laser - Greatest hits
V
Various Artists - Communicating Vessels - 7-inch series Vol. 1
Gordon Vincent - Mechanical breakdown
W
Why I Must Be Careful - Honeycomb
Bradley Wik and the Charlatans - Burn what you can, bury the rest...
Dustry Wright - If we never...
X
Y
Benjamin Yusupov's Viola Concerto - Tango rock concerto
Z
Gina Zavalis