babysue Store * Donate * Contact * Jokes * LMNOP aka dONW7 * Poetry * T-Shirts * Review Policies
June 2012 Comics, Poems, Jokes, and Reviews from


aka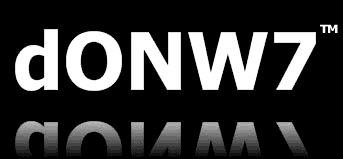 *Top Picks =

* * * * * * * * * * * * * * * * * * * *
Q: Why are all the girls at school so gross and ugly?
A: Because they were born that way.
Q: When should boys begin wearing makeup?
A: As soon as they are born.
Q: What do people see?
A: Nothing.
Q: What is there to be afraid of?
A: Everything.
Q: What is a 'professional'...?
A: A person who wears nice clothes and lies in order to get your money.
Q: What do figures of authority deserve?
A: To be treated like scum.
Q: What does a cute little puppy do when you throw a ball?
A: It fetches it.
Q: If you wish upon a beautiful bright star in the sky is it possible that one day your wish just might come true?
A: No.
Q: How does plastic food taste?
A: Better than real food.
Q: What do Heaven and Hell have in common?
A: Neither one exists.
Q: What is the difference between a "tranny" and a "trainee"...?
A: One works and the other doesn't.
Q: What should you do when you meet someone for the very first time?
A: Giggle and look in the other direction.
Q: What does it mean every time a girl has her period?
A: It means that an unborn fetus has died up inside of her uterus.
Q: When does the confusion brought on by puberty end?
A: Never.
Q: Why do people use deodorant, cologne, and perfume?
A: Because they stink.
Q: What do you get when you learn to accept people for what they really are?
A: Depressed and suicidal.
Q: What do you do when your favorite tasty treat is placed right in front of you?
A: You eat it.
Q: If women are from Mars and men are from Venus, where is everyone else from?
A: Mississippi.
Q: How ashamed should you be?
A: Real ashamed.
Q: What do you get when you break someone's heart?
A: A good hearty chuckle.
Q: How far apart should you stay from everyone else?
A: Real far apart.
Q: What should you do when it's time to attend your graduation ceremony?
A: Skip it.
Q: Is there any subject worth studying?
A: No.
Q: When should homework be due?
A: Never.
Q: What are cheerleaders?
A: Ignorant and ugly.
* * * * * * * * * * * * * * * * * * * * *
Folks who care
Are full of
Air.
Alexander & The Grapes - Hemispheres (CD, New Granada, Pop)
The debut album from Tampa, Florida's Alexander & The Grapes. These guys play a slightly different style of music that sounds something like a marriage of progressive pop, alternative country, and Americana. The songs on Hemispheres sound refreshingly sincere and real...which is probably the result of a group of guys who are relatively new to the recording process. The first thing that caught our attention here was the strange instrumental segment that appeared out of nowhere on the third track ("Conversation"). It's a strange transitional passage that most seasoned musicians would never risk including in a tune...but here it works perfectly. If you think you know what bands from Florida sound like, think again. As we've said before, over the past few years Florida has been producing bands whose music blurs across boundaries. The press release suggests this band for fans of artists like Pedro The Lion, Frightened Rabbit, Dr. Dog, and The Band. Whether you like any of the aforementioned artists or not, if you like smart melodic subdued pop music with superb melodies and inspired lyrics...there's a good chance you'll go nuts over Hemispheres. Twelve well-executed tracks here including "Another Year," "Conversation," "Chuck Stewart Has A Dream," "Jordan," and "Seeds." Instantly refreshing and cool... Top pick.


Bachman & Turner - Live at the Roseland Ballroom, NYC (Double CD, Eagle Rock Entertainment, Pop/rock)
The name has changed slightly...but the basic idea and sound remains. Randy Bachman and C. F. Turner will forever be remembered as the leaders of the incredibly successful band Bachman-Turner Overdrive. In the band's heyday they sold more than thirty million records and had enormously popular hits that fans still pay to hear. In 2009 the two got back together (using the name Bachman & Turner). recorded an album, and then followed it up with a live concert in November 2010 at the Roseland Ballroom in New York. This double CD is the audio documentation of that historic show. In addition to playing songs from their newest album, the pair also played the stuff the fans wanted to hear. Their best known hits are included here: "Let It Ride" and "Takin' Care of Business" (of course, of course...). The folks at Eagle Rock are releasing the concert on DVD and Blu-Ray later this year. Until then...the duo's fans will most certainly welcome this with open arms. Twenty tracks played with finesse and style...
Flesh
Eating
Bacteria
Saves lives.
Phil Barry - Between The Carolinas (CD, Princess / Chased By Flying Monkeys, Pop)
Phil Barry has been a very busy man over the past few years. In the early 2000's he played in the band Knee Deep Shag (they released four full-length discs and played hundreds of shows). After the band split he played guitar for Rachael Yamagata which involved touring the globe. Now Phil's keeping busy writing and recording solo material, playing in the band Corn Fed Girls, and quilting (?!). Between The Carolinas is Barry's first full-length release...and it's chock full of warm, inviting, highly melodic tunes that will immediately turn on fans of classic pop. Thus far Barry's music has been compared to a wide range of artists including Alex Chilton, John Lennon, Simon and Garfunkel, and Crosby, Stills, Nash & Young (among others). Phil originally released this album as a CD-R way back in 2009 (it was one of our Top Picks then). Now the smart intuitive folks at Princess Records have done the right thing, reissuing the album to what will hopefully be a substantially larger audience. Ten killer pop cuts here including "Cora," "Mercury," "The Spaces," and "Goodbye Is Not The End." Once again...this one's highly recommended...


B. Hamilton - Everything I Own Is Broken (CD, Parks and Records, Rock)
First off...you may be interested to know that B. Hamilton is a band and not an individual. The band is the trio comprised of Andrew Macy (bass), Bill Crowley (drums), and Ryan Christopher Parks (guitar, vocals). Everything I Own Is Broken is definitely the rawest release we've yet to hear on the Parks and Records label. And in this case that's a good thing cuz these three guys have a great big ol' cool loud sound that is inviting and somewhat abrasive. If you don't like ragged edges, this may be too rugged for your taste. We love it loud and raw of course...so we were immediately drawn to these genuinely inspired rock tunes. In spinning this we couldn't help but be reminded of some of our favorite 1990s bands when loud guitars and general controlled chaos seemed to be in great supply. Plenty of crashing rhythms...pumping bass lines...overdriven guitars...and totally loose vocals. We'd be willing to bet our baby booties that Andrew, Bill and Ryan put on one helluva show for their fans. Kickass tracks include "Me and Margaret Counting Backwards," "Outside A Hexagram," "Turn Out the Lights," and "On Borrowed Time." Kickass stuff played with BALLS. Top pick.


Mark Bates - Night Songs (Independently released CD, Pop)
The second full-length release from Los Angeles, California's Mark Bates. After hearing this man's music you may very well be asking yourself, "Why isn't this guy already hugely famous?" After all, Bates has the songs...the voice...and the presence to please millions upon millions of fans. His songs are thoughtful, smart, familiar, melodic, and immediately accessible. The answer to the question probably lies in the fact that there are so many hundreds of thousands of credible artists that it's impossible for them all to find a large audience. It's a sad fact but a very real fact in the twenty-first century. The good part...is that there's more great music being made today than ever before. The bad part...is that a smaller and smaller percentage of artists seem to be able to make any profit at all from their music. Oh well. Whether he ever hits it big or not we have the feeling that Mark will probably be making music anyway...because from what we're hearing here we'd guess that music probably just lives in his veins. Groovy smooth pop cuts on Night Songs including "Ghost Tonight," "Lucinda," "Rosie," and "Tomorrow's Here."
BEAK> - >> (CD, Invada, Progressive/rock)
The press release that accompanied this album made us chuckle. According to the text the band never played live prior to recording their first album. After it was released they began touring and playing live which had very negative effects on their ability to record a solid follow-up. Apparently all the touring "...turned them into a truly awful-sounding pub prog-rock band" (haw haw!). BEAK> (and yes, note the band name is always followed by the right arrow sign...) is the trio of Geoff Barrow, Matt Williams, and Billy Fuller. We never heard the debut album so we can't compare and contrast here. The songs on >> in some ways sound like demo recordings. The overall sound is sparse and minimalistic...possibly the result of most of the music being recorded live in one room ("with very few overdubs"). Some of these tracks recall early German electronic artists from the 1970s...while other cuts are more peculiar, abstract, and dark. The best thing we can say here...is that this album doesn't sound like any other bands that we've heard of late. And in a world where so many artists sound the same that is a major accomplishment. Ten groovy cuts here including "The Gaul," "Liar," "Elevator," and "Kidney." Way cool groovy music that gets groovier and groovier the more you spin it... TOP PICK.


The Blakes - Art of Losses (Independently released CD, Pop)
The guys in The Blakes have been making music since 2001. They've released numerous well-received albums and EPs...and their songs have appeared in a variety of different television programs and films. And yet...even with all that...we have to admit this is the first time (to our knowledge) that we have heard their music. It's a real sign-of-the-times kinda thing going on here. In the twenty-first century there are so many great artists that it becomes impossible to be aware of them all. We're big fans of the better late than never philosophy...and that one certainly holds true here. The Blakes are driven by the songwriting team of brothers Snow Keim and Garnet Keim...two guys have have an uncanny knack for penning some cool classic memorable pop. For this album these Seattle, Washington residents traveled to Maine which allowed them the peace and quiet necessary in order to totally concentrate on their recorded sound. The album title was the result of a great amount of sadness and loss that recently occurred with regard to friends and family. But you'd never know the songs deal with downer topics because Art of Losses has an overall upbeat sparkling sound that is immediately inviting and refreshing. Snow and Garnet write modern classics...guitar driven pop songs with a heavy emphasis on vocal melodies. And when they hit the target...man oh man do they hit the CENTER. "Sea Fishing" and "New Friends" are easily two of the best songs we've heard thus far in 2012. This is a stunning album that makes us want to immediately go back and grab up everything these guys have recorded. It's a total winner with a totally winning sound... Top pick.


Blue Sausage Infant - Manitou (CD, Alrealon Musique, Pop)
Blue Sausage Infant is the one man project created by Chester Hawkins way back in 1986. Like many artists from this time period, Hawkins began his career by releasing independent cassettes. Since that time he's continued on his mission to record music which he describes as "an improvised form of psychedelia with a glaze of paranoid tension." Those words should give you a good idea of what to expect here. Manitou is a form of true creative expression. Chester obviously doesn't give a damn about giving most listeners what they want to hear. Instead, this man challenges himself and his listeners by writing and recording mind-expanding pieces during which anything can happen. This album offers material that is progressive and experimental. But unlike some artists who make music so artsy and weird that it is unlistenable...this fellow's music is somehow strangely inviting and provocative. Produced by Hawkins and Robert L. Pepper (this guy's name pops up all over the place lately), Manitou is an odd ride through modern experimental psychedelia. Nine cool tracks here including "Afflicted by the Wind Disease," "The Moss Takes Over," and "Abdominal Frost." Strangely intoxicating. Top pick.


Zach Broocke - Enjoy The Ride: Solo Writes 2001-2012 (CD, Lakeshore, Pop)
This may or may not be the first non-soundtrack related release from those fine folks at Lakeshore Records...but it's the first one we've seen (the label has also just released albums by the artists Frequency and Zero The Antistar). According to Zach Broocke's web site, Enjoy The Ride is a retrospective of his solo writing skills and was written over a span of eleven years. The album features ten smooth groovin' pop tracks with simple arrangements and definite flavors of folk and Americana. Zach's songs have popped up in several motion pictures and television shows over the past few years and he's made some amazing connections in the world of music. Enjoy The Ride is just the kind of album folks these days crave. The songs are mostly laidback mid-tempo pop tracks with the central focus being Broocke's cool masculine vocals. Nothing but hummable smooth cuts here. Our favorites include "Enjoy The Ride," "Remember Me," "Dial Tone," and "Just Can't Wait."
Builder Of The House - I Am A Tidal Wave (Independently released CD EP, Soft pensive pop)
Builder Of The House is the one man band created by Rob Cimitile along with a few friends offering support. I Am A Tidal Wave differs from the average twenty-first century solo project in that Rob's tunes are threaded with elements normally associated with folk and bluegrass. But the six songs on this EP are mainly pop songs...yet they have different intoxicating flavors. To our ears, these tracks sound something like a cross between Elliott Smith and Ray Davies (more the former than the latter). Rob writes great memorable tunes with super smart lyrics...and he has a nifty voice that is instantly warm and appealing. We particularly love the band name and web site. This guy's going to develop a sizable following fast...

Cactus Truck - Brand New For China! (CD, Public Eyesore, Pop)
Yet another exercise in difficult listening from the curious folks at Public Eyesore (!). Cactus Truck is the Amsterdam-based trio comprised of John Dikeman (saxophones), Jasper Stadhouders (guitar, bass), and Onno Govaert (drums). According to the band's web site, they create songs that combine "...hints of delta blues, early free jazz, Japanese noise, and no wave in the music." These guys play it hard and harsh on this, their first official full-length release. The chaotic nature of these compositions reminds us a great deal of the strange atonal instrumental segments in early Captain Beefheart recordings. The spontaneous intense energy is unforgiving and certainly not intended for a mass audience. Purely experimental stuff that is strange, nervous, and peculiar. We can only recommend this to folks into the stranger side of modern jazz and experimental music. Just over 30 minutes in length, Brand New For China! is an experience you won't soon forget...
Those who can't,
Can't.
Cinema Cinema - Manic Children & The Slow Aggression (Independently released CD, Hard rock)
Cinema Cinema is the duo of Ev Gold (vocals, guitars) and Paul Claro (drums). This is one hellacious album chock full of rip-roarin' loud rock played with authentic intensity. These guys released their debut album (Exile Baby) in 2008 and then proceeded to tour like madmen. For this, their second full-length, they hooked up with producer Don Zientara...who helped them record these simple, direct, explosive cuts. These guys' approach to music is refreshing. Using only the basics they concentrate on song structure and chops. So many artists and bands seem to have softened their sound and approach this century. Not these guys. Gold and Claro play with refreshing conviction...tearing away at their instruments like the very worst violent offenders. There's a huge amount of material here. This album clocks in at just under 80 minutes (?!!)...so you know you're getting your money's worth. Hard rockin' stuff that's passionate and furious.
Jim Coleman - Trees (Independently released CD, Instrumental/atmospheric/progressive)
Jim Coleman will forever be etched into many peoples' minds as a member of the 1990s industrial rock band Cop Shoot Cop. And for good reason...because Cop Shoot Cop was one of the best and most credible industrial rock bands of the 1990s. Sadly, the group disbanded in 1996. But by that time Coleman had already been shifting his energies and focus into other areas. Trees is Jim's first electro-acoustic release. It's a soft and soothing collection of tunes that bridge the gap between subtle instrumental and ambient music. Some way cool credible folks offered a lending hand here...playing with Jim on this album are Phil Puleo, Kirsten McCord, Ellen Fulman, Dawn McCarthy, and Bryan Christie. Coleman may be playing to a completely different kinda audience now...but he's just as successful because his motivation is pure and real. Ten intoxicating cuts including "Sideways," "Another Place," "Override," and "Rain." Soothing...organic...dreamy...
David Courtney - The Show Must Go On (CD, Angel Air, Pop)
This is a different sort of retrospective album presented in a different way. Great Britain's David Courtney is best known for songs he wrote for other artists. The biggest hits he penned were "Giving It All Away" (recorded by Roger Daltrey) and "The Show Must Go On" (recorded by Leo Sayer). This album presents re-recordings of some of David's best known songs as well as a couple of older recordings from Adam Faith. These songs were recorded by Courtney himself, The Rooftop Band (who in reality are the Brighton Beach Boys), Superlungs, and Shiva King. The sound and presentation were created in order to give a somewhat circus-like feel to the proceedings. It's interesting to hear these recordings as they bring many of these tunes squarely into place in the twenty-first century. With the release of this album it makes you wonder who's going to cover one of David's tunes next? Thirteen cuts including "Slow Motion," "Giving It All Away," "One Man Band," "The Dancer," and "The Show Must Go On."
All
Beliefs is
Cruddy.

There are no good
Decisions.
Matthew de Zoete - Colour Film (Independently released CD, Pop)
Beautifully executed modern pop with rich exotic arrangements. This is the third full-length release from Canada's Matthew de Zoete (pronounced "duh-ZOO-tuh"). He released his debut album (Across The Sea) in 2006 and then followed up with Bottom Of The World in 2008. Since then he's been focusing on playing live...doing tours of North America and Europe. Our guess is that fans will immediately embrace this album with open arms. Colour Film features wonderfully warm melodic compositions with smart personable lyrics...and the sound quality is top notch throughout. de Zoete has a killer voice...somewhat subdued and kinda dreamy...but always exactly on cue. We liked this album the first couple of times we heard it. But by the sixth or seventh spin...we found ourselves completely immersed in this ultra-talented man's rich world of sound. Every track is a standout but our own particular favorites include "The Good Life," "Anything Is Possible," "Colour Film," and "Hunter's Moon" (which features a truly outstanding melody that will stick in our minds for years). An obvious TOP PICK. Highly recommended...


Ernesto Diaz-Infante - Civilian Life (CD, Pax Recordings, Experimental/sound)
Perplexing experimental music recorded in strange places. San Francisco, California's Ernesto Diaz-Infante isn't making music for the masses. Quite the opposite. This talented fellow records strange sound pieces wherever he chooses using nothing but a Sony Portable Minidisc recorder and a Tascam Portastudio 4-track. Considering the limited recording equipment, we were immediately impressed that Diaz-Infante manages to do so much using so little. The compositions on Civilian Life are not music in the traditional sense of the word. Ernesto captures sound and then turns it into music. Some of these pieces are dreamy while others have a more industrial machine-like sound. This is one of those albums that is difficult to describe because there aren't any easy and obvious reference points. There's a lot to take in on this ultra-creative 49 minute disc. Standout cuts include "Sun Hypnotic!," "The Morning Sun Pours Through the Window," and "Small Halo." Impressive stuff.
You
Don't have to do
Anything.
Brian Dunn - TVs and Radios (CD, Cosmic Daves Record Factory, Pop)
TVs and Radios is an album that grows on you...fast. On the first couple of spins we admit we weren't blown away by this disc. But there was something in these tunes that captured our attention so we kept spinning 'em and a day later...we were totally won over. This is the second full-length release from Sudbury's Brian Dunn and it's bound to go over well with folks who want simple direct honest music. We've said it before and we'll say it again. Folks in Canada are creating better Americana music than folks in the United States. And when you stop to think about it, that seems kinda odd (!). Dunn's songs like somewhere in between Americana and folky pop...and they remind us in many ways of singer/songwriters from the great 1970s era of FM radio. Fourteen songs here and each one has something different to offer. Brian has an exceptional voice that really strikes emotional chords. Fourteen beautifully crafted cuts including "Winnipeg," "Victoria Park," "Katherine," "Love," and "Baltimore." Heartfelt and inspired from start to finish. Top pick.


Easter Island - Frightened (Independently released CD, Cerebral pop)
We liked what we were hearing on these guys' last EP (Better Things) that came out early 2011. But that didn't adequately prepare us for this incredibly effective and thoroughly engaging album. Frightened features great subdued cerebral pop with wonderful gliding melodies, killer vocals, and cool chiming guitars. These guys have a sound that is difficult to pin down...but at different points this album reminds us of Ben Folds, The Hang Ups, The Lassie Foundation, Lilys, and The Beach Boys. The band is comprised of Patrick Ferguson, Ryan Monahan, Asher Payne, Ethan Payne, and Nathan Thompson. This album will instantly catapult Easter Island to the next level in their career. These songs are smart, mature, and thoughtful...and they have cool resonant qualities that make you want to hear them repeatedly for an extended period of time. If you like dreamy pop music...it doesn't get much better than this. Eleven mindblowing tunes here including "Weekend," "Ginger," "Sneaking," and "Can't Take You Anywhere" (this last track is one the most beautiful songs we have heard in months). These guys have really outdone themselves...creating an album that will hold up for decades. TOP PICK.


Edmund II - Floating Monk (Independently released CD, Pop)
Highly stylized modern pop with a heavy emphasis on arrangements. Some folks may remember Edmund II as a member of the late 1990s band Utah! The band made a bit of a splash and made some interesting connections during it's lifespan. Floating Monk is Edmund's debut full-length which took about three years to complete. The album features mature thoughtful songs that in some ways remind us of 1980s icon Peter Murphy. A lot of time and energy was obviously spent crafting these tracks. We can hear traces of Edmund's influences here which include Tortoise, The Cure, Sigur Ros, and Shellac. Monk features nice epic flowing tracks that are somewhat dreamy and thoroughly realized from start to finish. Twelve tracks including "Golden Lung," "Roselia," "Lost Our Shape," and "Avere Sonno."
Ex Norwegian - House Music (Limited Edition Independently released CD-R, Pop)
We can safely say without reservation that our most played artist in 2012 is Ex Norwegian. Led by the unbelievably talented Roger Houdaille (formerly in the band Father Bloopie), this band now has released three mind boggling albums...each one as good or better than the last. Note that when you first hear Ex Norwegian you might not be totally blown away. We initially liked the songs for sure...but it wasn't until several months after we had played the debut album into the ground that we began to fully appreciate what we were hearing. Houdaille is one of those guys who writes songs that sound simple...and yet there are so many subtle hooks and twists going on that you just don't catch 'em all at first. He's got a killer voice, writes melodies that are out-of-this-world...and also pens some of the smartest lyrics in history. House Music has the exact same effect on us as the last two albums. Once we started playing it...we just couldn't STOP. The album begins with the sinfully melodic "Ginger Baby" before launching into one of our top favorite pop songs ever..."Original Copy" (which includes some killer lyrics..."Let's be original...just like the original..."). There are so many lyrics here that we can't get out of our heads... ("Take initiative...it's free..."). One killer pop tune after another...and on this limited edition bonus CD-R you get additional bonus tracks that are not offered with the download. And speaking of...right now the band is offering this album as a FREE (??!!) download--although we would certainly recommend you donate something to give them the proper incentive to keep pushing ahead. Every Ex Norwegian album is a must have. As we said before, you must listen to the songs a good ten or twenty times before they really sink in. But when they sink in...you are likely to be addicted for life. House Music is easily one of the best pop albums of 2012. Highly recommended. Top pick.


Fire & Time - Works For Orchestra (CD, Navona, Classical)
The folks at Navona are providing a great service to the music world. It's unfortunate but in the world of classical music (just as is the case in the world of pop, rock, and jazz), most folks just want to hear the same old artists from the past played over and over and over again. And that's a real shame because...probably much to the surprise of many listeners...there are thousands of new classical composers on the planet continually coming up with new pieces that ought to be receiving more attention than they do. As such, Fire & Time: Works For Orchestra is a nice tasty introduction to six modern composers: Karen A. Tarlow, Stephen Yip, Allen Brings, Paul Osterfield, Steven Block, and Howard Quilling. After spinning this, you'll probably be asking yourself the same question we did... With so much great new classical music being written why on earth are people still spinning the same old standards by Bach, Beethoven, and Brahms? This is a concise simple way of introducing yourself to a handful of credible current artists...all of whom will undoubtedly receive more credit several decades down the road. Features performances by the St. Petersburg Symphony Orchestra, the Moravian Philharmonic Orchestra, the Kiev Philharmonic Orchestra, the Slovak Radio Symphony Orchestra, and the Warsaw Philharmonic Orchestra.
Don Freund - The Well-Tempered Clavier Book 1 - JS Bach: A Composer's Approach (Double CD + DVD, Navona, Classical/piano)
We were first introduced to Bach's Well-Tempered Clavier by way of Walter / Wendy Carlos' electronic recordings from the 1970s. Now in the twenty-first century well-known pianist Don Freund takes a more traditional approach, presenting the piece in full over the course of two discs. These compositions are among Bach's best (in our opinion)...so to hear them so expertly executed here is indeed a mighty big thrill. The discs are housed in a beautiful tri-fold cardboard sleeve which manages to house everything in a very small space. Also included in the package is an instructional DVD by Freund that we cannot make any comment on because we don't consider ourselves knowledgeable in the field of music instruction. Irregardless, this is one cool slick package that includes Clavier Book 1 in its entirety...and played with passion. Wonderfully entertaining music that never gets old. Top pick.


From Inside - Original Motion Picture Soundtrack: Music by Brett Smith (CD, Lakeshore, Instrumental/experimental)
From Inside is the new film based on the epic graphic novel by John Bergin. The plot involves a pregnant woman on a damaged train traveling through a bleak apocalyptic landscape. We haven't yet seen the film...but after visiting the film's web site we'd be willing to bet this is a strange one. Produced and performed by Brett Smith, the score / soundtrack is anything but your typical music prepared for film. These subtle and strangely haunting pieces are subtle and peculiar...and they definitely give the listener the feeling of being in a dream state. Those out there who don't care for scores and soundtracks may want to re-think their stance...as this disc rivals some of the best ambient/experimental recordings we have heard of late. Smith layers sounds that are soothing, provocative, and mesmerizing. Twenty-one beautifully executed cuts here including "Wasteland," "Sea of Blood," "Wreckage," and "From Inside." Incredibly effective stuff... TOP PICK.


Gerry and the Pacemakers - 20 Year Anniversary Album - 1982 (CD, Angel Air, Pop)
Gerry and the Pacemakers have the odd distinction of being the second best known band to come out of Liverpool, England. The band began in 1962 and proceeded to score several huge hits during that decade. This album is a real curiosity unearthed by the folks at Angel Air. In 1981 bandleader Gerry Marsden came into contact with David Martin (of Butterscotch and AMMO fame). The two became instant friends and a year later decided to record this album together. What is interesting here is that this album marries the sounds of the 1960s with the instruments and recorded sound of the late 1970s and early 1980s. It's kinda like hearing sixties pop recorded in a studio designed for disco pop (!). This is the first time that this album has been issued on CD so it'll be interesting to see how folks react to it in 2012. True, these tracks have a very dated sound...but in a way there's something strangely appealing here. Twenty melodic cuts including "You'll Never Walk Alone," "Unchained Melody," "How Do You Do It," and "House of the Rising Sun."
Gunnelpumpers - Tritonium (CD, Spiritflake, Improvisational/instrumental)
True improvisational music played with a passion for spontaneous creativity. Gunnelpumpers is the Chicago, Illinois-based group comprised of John Meyer (electric guitar), Douglas Johnson (Clevinger bass), Michael Hovnanian (double bass), Tom Mendel (electric bass), Randy Farr (congas, percussion), and Bob Garrett (drum kit, percussion). A lot of bands claim to play spontaneous music...but behind the scenes they're plotting and calculating things. These folks are the real deal. The three lengthy tracks on Tritonium were recorded at the Elbo Room in Chicago and before the show the band members spoke very little about what they were even going to play prior to the show. The result of that evening...? Three strange groove-oriented compositions that merge ideas from jazz, progressive rock, modern classical, and experimental into one big unpredictable mass. We have to admire folks like this because they're obviously not driven by a desire for money or fame. This is purely artistic stuff...heady and peculiar...and strangely hypnotic. Our favorite here is the wildly unpredictable "McGroover" that clocks in at almost 20 minutes (!)...
Haunted Heads - Haunted Heads (Vinyl LP, Double Plus Good, Pop/rock)
If you love rip-roarin' hard fuzzy guitar pop from the late 1980s and early 1990s, you're probably gonna get all worked up by the guys in Haunted Heads. This Wisconsin-based band plays with cool unbridled energy on this, their debut full-length. The songs are presented simply using the basics (guitars, bass, drums)...and unlike many modern hard pop bands the songs are not a drony blur (!). We're tempted to label this band's music as power pop, but that doesn't quite get the idea across because these songs are actually much more varied and complex than what you would normally hear from a power pop band. Plenty of quick stops and starts...loud overdriven guitars...fast propulsive rhythms...and vocals that are tossed out with appropriate sweaty enthusiasm. You can tell from the sound of these tunes that these guys put on one helluva live show (hope we catch 'em soon while they're still on fire...). After hearing so many safe and sleepy bands lately...the guys in Haunted Heads provided just the kind of intense masculine jolt we needed. We love this shit...HELL YEAH. Twelve kickass cuts here including "36 Sharpened Saws," "Soda Pop" (possibly our favorite), "Ghosts and Devils," and "This Will Hurt Your Bones." Turn this one up LOUD. Top pick...


Sophie B. Hawkins - The Crossing (CD, Trumpet Swan, Pop)
Some of you out there might just be asking yourselves, "Why are you weirdo underground weirdos bothering to cover an album like this?" And that is actually a good question, because we usually shy away from extremely commercial artists. But you know what...even though it may bug the hell out of many of our ultra cool hip contacts around the globe...there are actually cases where we dig an artist even if they are famous and driven mainly by the desire to make money. The music is what matters. So if the music sounds good...that trumps everything else. This is the first album of new material from Sophie B. Hawkins in several years. Interestingly, Hawkins recorded these tracks in her home and acted as engineer on the project. Apparently her motivation in recording the tunes was to have fun. If that is indeed true, then Hawkins and her fellow musicians have succeeded admirably. Yes, these songs are potential commercial hits with all the polish and overdubs associated with such... But underneath we get the impression that Sophie is driven mainly by the desire to entertain. And she does so admirably. Thirteen new songs here plus acoustic versions of four of her biggest hits. Ms. Hawkins has a wonderfully inviting voice and she knows how to use it...
Allan Holdsworth - Hard Hat Area (CD, Moonjune, Progressive/jazz), None Too Soon (CD, Moonjune, Progressive/jazz)
Reissues of two albums from Allan Holdsworth from the 1990s. Originally released in 1993, Holdsworth's seventh album Hard Hat was a step in a different direction. Allan and his band went on tour playing the material live before entering the studio to record...which may explain why these tracks sound so tight and precise. Backing Holdsworth are Gary Husband (drums), Steve Hunt (keyboards), and Skuli Sverrisson (bass). Digitally remastered in 2011 for this Moonjune reissue, these compositions are cool and slick...and sound as if they could have been recorded in 2012. Seven progressive jazz/rock fusion cuts here including "Prelude," "Ruhkukah," "Tullio," and "House Of Mirrors. It was about three years later (1996) when None Too Soon was recorded and released. This time around Allan is backed by Gordon Beck (piano, keyboards), Gary Willis (bass), and Kirk Covington (drums). The album features interpretations of songs by John Coltrane, Bill Evans, Django Reinhardt, Joe Henderson, Irving Berlin, Gordon Beck, and Lennon and McCartney. Holdsworth's guitar playing on both of these albums is nothing short of stunning. Had he been playing rock music at the time he would have been considered a 'rock god.' But because he was playing progressive jazz/rock fusion he was probably considered more of an artist than a god. His fluid snake-like guitar lines are heady, resilient, and often rather magnificent. We tip our tidy little hats to the folks at Moonjune for making these albums once again available to the public. Both of these should appeal equally to jazz and progressive rock fans... Slick heady stuff played with precise conviction. Top pick.


Hope For Agoldensummer - Life Inside The Body (CD, Mezarine, Soft folky pop)
Take note of the way these three artists spell their band name...because it's different (there are spaces after the words 'hope' and 'for' but the remaining three words are strung together with no spaces in between). But the plus is...it makes it lots easier finding them on the internet (!). Imagine crossing Allison Krause with Azure Ray...and you may begin to have some idea of what this album sounds like. These young musicians have lots of folks talking. And you'll be talking about them too as soon as you hear the smooth dreamy songs on Life Inside The Body. This album features soft pensive folky songs that have real substance lurking beneath the waves. Hope For Agoldensummer is the trio comprised of Claire Campbell, Page Campbell, and Suny Lyons. We enjoyed Life Inside The Body the first couple of times we heard it. But by the ninth or tenth spin...we found ourselves totally in love with these beautifully executed tracks. The lyrics and melodies are exceptional and the overall vibe is just...intoxicating. This sounds better each time we hear it. This will easily end up being one of the best albums of 2012. TOP PICK.


Crummy people have
Inherited the
Earth.
Is/Is - III (CD, Guilt Ridden Pop, Rock/pop)
In economic terms there are several types of bands. There are bands making music for money...bands that might be making music for money...and bands that are definitely not making music for money. This cool trio definitely fits into the last category. III features decidedly rough and gritty underground rock/pop songs created purely out of the love of creating music. That's exactly the kinda thing we've come to expect from the ultra-cool folks at Guilt Ridden Pop. In a world full of people motivated by cash, fame, and fortune...this cool label (as well as the bands they promote) is obviously driven by the desire to spread and share cool sounds with other like-minded individuals. Is/Is songs are kinda dark and moody and they lack that annoying techno-polish that ruins so many twenty-first century rock albums. The more we spin this...the better these songs sound. Eleven kickass cuts here including "Bomb Me," "Moon Dropping," "Hate Smile," and "Save Your Savior" (gotta love those song titles...)...
James & Evander - Bummer Pop (CD, Velvet Blue Music, Pop)
This is a curiously-titled duo...considering the fact that neither musician is named James nor Evander. This band is the Oakland, California-based duo of Adam Myatt and Glenn Jackson. These guys started out recording and releasing EPs a while back...but it wasn't until they added their own vocals into the mix that things began to heat up. Bummer Pop may be a bit misleading, as we can't imagine anyone would describe these tunes as "bummer pop." This album features ten smart pensive pop tunes laced with dreamy vocals, cool analog synths, and an overall laidback vibe. The best word to describe these songs would probably be...dreamy. There's a bit of a retro sound happening here but it is neither overt nor obvious. This one's bound to catch on fast with folks into the 1980s revival...or those who just want a nice solid dose of smart subdued modern pop music. Cool tracks include "Ambigamy," "The Creative Process" (our favorite), and "What Else Is New?"
Karina ESP - Detachment (CD, Morctapes, Experimental/instrumental/ambient)
Subtle drone-like compositions from Great Britain's Karina ESP, the one man project created by Chris Gowers. These slow methodical pieces are not meant for casual music fans. You won't find catchy beats, hummable melodies, or anything of that sort here. The compositions on Detachment are peculiar noise creations prepared with precise and exacting attention to detail. Ambient music seems to either pull specific listeners in...or scare everyone else away. Fortunately we're in the former category...so we found these strangely hypnotic pieces to be quite beautiful and perplexing. Five slow moving tracks here: "Distant Light (1)," "Disconnection," "All The Years Have Fallen Away," "Dislocation," and "Slow Return." Very serious odd stuff...that will surely put you in a trance-like state...
Dan Kibler - Dan Kibler (CD, Kool Kat Musik, Pop)
Instantly familiar hummable guitar-driven pop from Dan Kibler. This self-titled album is recommended for anyone out there who loves the sound of great classic FM radio pop from the 1980s and 1990s. Dan Kibler writes songs that you'll swear you've heard somewhere before...but they're all brand new. These songs are so direct and catchy that spinning this album is kinda like hearing a greatest hits compilation. This is Dan's debut for the Kool Kat Musik label and it's certain to be welcomed by pop fans around the world with open arms. The songwriting is top notch from start to finish and Kibler has a voice that is perfectly suited for his brand of mid-tempo melodic pop. We particularly dig the cool intertwined chiming guitars and precise harmony vocals. This is a nice juicy slice of pure pop music presented with style and conviction. Twelve modern classics here including "The Misunderstood," "Broken Bent and Bound," "Is It True," and "Freak Day Comer." Top pick.


King Kohn - Blackened Blissful Bloom (Independently released CD, Acoustic death metal hippie folk rock)
We're going to admit right off the bat that we aren't quite sure what to make of this album. But we finally decided we had to cover Blackened Blissful Bloom for the pure and simple reason that the album doesn't sound like anyone else that comes to mind. Austin's King Kohn is mixing and merging a wide variety of styles here...and he himself describes his music as "acoustic death metal hippie folk rock"...which should give you a pretty good idea of what's going on here. The thing that really stands out here are the vocals. Kohn has a really strange urgent warbly voice that really stands out. You may love him or you may hate him..but you probably won't be able to ignore King Kohn (!). Thirteen perplexing cuts here including "Buzz Off To The Man," "Charity," "Living Alone," and "The Dying Game." Interesting.
Mina Koo - Mina (Independently released CD, Dance/pop)
Some of our readers may be surprised to see this included in this month's reviews...mainly because we rarely receive dance/pop submission lately (?). In the 1990s we were constantly bombarded with electronic dance albums. But now for whatever reason we tend to receive more rock, pop, and experimental music. In any event... We were pleased as punch to check out this punchy upbeat collection of modern upbeat dance tracks from Mina Koo. Several years back Mina's parents let her know in no uncertain terms that they did not approve of her decision to pursue a career in music. But their opinion has probably changed now as Koo ended up in the Musician's Institute in Hollywood, California and has now released her debut EP Mina. These tracks sound something like Madonna's 1990s albums except the vocals are markedly different (Mina's cool Asian voice adds cool exotic flavors to the mix). Eight provocative dance-inducing cuts here including "Suddenly," "Beautiful Thing," "Jini," and "Troubadours [Dance Floors]." Good catchy upbeat stuff with a solid 4/4 beat.
Sunday Lane - From Where You Are (Independently released CD-R, Pop)
The debut full-length release from Sunday Lane. This up-and-coming artist previously released an EP entitled Bring Me Sunshine which was very well received. It didn't take long for two of Lane's songs to be used on the television show One Tree Hill. Sunday may be young but her songs are surprisingly mature and seasoned. She has a slightly warbly voice that is a bit off the beaten path, but once you warm up to the sound it becomes a plus. These songs are instantly accessible and have a great amount of commercial potential...so it wouldn't surprise us in the least if Sunday doesn't find herself playing in front of large audiences in the very near future. Smooth thoughtful mid-tempo pop tracks include "Get To You," "Let Me Go," "Us Against Them," and "Want You Back."
Mykul Lee - Fortress (Independently released CD, Pop)
If there is one word we would use to describe this album...that word would be hushed. Originally from Oklahoma, Mykul Lee moved to California in 2003. The original idea was to get a music degree there but his desire to devote his life to recording soon became the most important driving force. Lee has made a name for himself in California mainly as a producer and backing musician on other projects...but his real passion is most likely found in his solo recordings. Fortress is an extremely subdued collection of modern pop songs that feature introspective lyrics and reserved arrangements. We used the word 'hushed' earlier because it describes Mykul's method of singing. His vocals are extremely subtle...almost as if he's leaning over whispering into the microphone. The strange vocals give these soft pop tracks a different sort of flavor that is intriguing and different. Comparisons have already (appropriately) been made to Elliot Smith. Ten nifty reflective cuts here including "Crazy Like Me," "The Way That You Move," "Hello Beautiful," and "No One Like You."

Justin Levinson and the Valcours - This Side Of Me (Independently released CD, Pop)
For whatever reasons, we rarely hear music artists from Vermont. So we were curious to hear Burlington, Vermont's Justin Levinson to get a taste of what's happening lately in the state. This Side Of Me features ten slickly produced pop tracks that are layered to perfection. The songs deal with relationship issues for the most part, but some of the emotions seem to be presented tongue-in-cheek. Levinson certainly knows how to write memorable melodies that should appeal to a wide range of listeners. He's got a silky smooth voice and his backing band (The Valcours) provide a solid foundation for these upbeat tracks. Some of these tunes remind us of Rick Springfield in the very early stages of his career (think Beginnings and/or Comic Book Heroes). If you're looking for odd artsy stuff you won't find it here. But if you're searching for good solid melodic pop well...all of these tracks fit securely in that category. Our favorite cuts include "Water Wears the Rock," "I'll Be OK," Million Tears," and "If You're Happier."
Things that are alive
Aren't really
Alive.
Liminal Phase - LP (CD, Simon Recordings, Instrumental/improvisational)
Hmmm...this is a different sort of album... This album features compositions that teeter on the line that divides vintage jazz from progressive rock. These cuts were recorded without overdubs...with much of the music being spontaneously created on the spot. Liminal Phase is the Minneapolis-based group comprised of deVon Gray (bassoon, flute, keyboards), Adam Levy (guitars), Lisa Hirst-Carnes (oboe, harmonium), Joey Van Phillips (drums), Dan Zamzow (cello), and Nathan Brende (electronics). These folks recorded several hours' worth of material that was then sorted through...with these eleven pieces being selected to be on LP. Subtle, puzzling, intricate, and sometimes peculiar, these compositions remind us of the soundtrack to an obscure foreign film we haven't ever seen. Odd and strangely invited pieces include "Fanfare," "Etudes," "Loose Change," and "Cow Wing." Interesting inspired music from a different sphere...
Ivy Mairi - No Talker (CD, Latent Recordings, Pop)
Provocative progressive pop with strange fragile qualities. Ivy Mairi got an early start in the world of music and a really great break. At only 17 years of age she met Michael Timmons (of The Cowboy Junkies) who became interested in her songs and began helping her record them. Timmons then went on to produce her first album Well You. Now several years later Mairi once again teamed up with Michael to record No Talker. The thing that probably strikes most folks initially about this young lady's music are the vocals. She has a strange warbly voice that is the immediate focal point of her tunes. The songs merge elements from folk, progressive, and pop into an interesting hodge podge that is somehow friendly and warm. One thing is for certain. Ivy presents a different voice in the world of music. Instead of following a particular sound or style, she seems to take her own unique approach to songwriting. Ten credible well-crafted cuts here including "Just Go," "Scar," "Passing Cars," and Wintry City."
Measure - The Air Inside Our Lungs (Independently released CD, Pop)
Brooklyn's Measure started out as the duo of Laura DiStasi and David Little. The two started making music together in 2008 and released the Begin Again EP. Since that time their songs have popped up on numerous television shows including Pretty Liars and Melrose Place. In 2010 the band evolved into a quintet with the addition of Woody Quinn, Tommy Harron, and Casey Tuck. About two years were spent recording the tracks for this, the band's debut full-length release. Unlike most recordings done over an extended period of time, these compositions don't have a cluttered overworked sound and feel. Instead, the exact opposite is true. The Air Inside Our Lungs has a big sound with plenty of cool open space left between the instruments and vocals. We're big fans of 'less is more'...so these cool breezy tunes come across sounding refreshing and surprisingly spontaneous. DiStasi's vocals are the obvious centerpiece here. She's got a cool breathy voice and she never sounds forced or fakey. Nice dreamy tracks include "Somewhere Outside," "Other Plans," and "Make You Love Me."
Mission of Burma - Unsound (CD, Fire, Pop)
The guys in Mission of Burma made a big splash among underground music fans from 1979 to 1983. Nearly two decades later (in 2002) they decided to reform and continue. Unsound is the band's fifth full-length release...and it's a peculiar one. These songs have strange discordant qualities and a slightly harsh sound. Because each song seems to sound quite different from the last, it is difficult to compare these songs to other artists. At this point in time that's really saying something, of course (!). One thing is certain...these guys have not sold out or changed their sound in order to gain wider acceptance. Eleven well-crafted underground rockers here including "Dust Devil," "This Is Hi-Fi," "ADD In Unison," and "What They Tell Me."
Kalen Nash - Ukred (CD, Normaltown, Pop)
The first track on this album ("Don't You Love Me Baby") was a kinda strange way to kick off this album...because our initial impression was that Athens, Georgia's Kalen Nash was going to be a rough and unpolished home recording artist. But as soon as "White Oak" began we realized there was a lot more here than what initially meets the ears. After spinning Ukred we went to Nash's web site to find out a bit more about him but found nothing other than a few facts about shows and music releases. We like that. In cases like this, the artist doesn't really need to spill all kinds of personal details. That can wait until there are larger numbers of drooling fans demanding stupid facts. Kalen writes really smooth memorable songs that probably fit best in the singer/songwriter category. His songs focus first and foremost on vocal melodies and lyrics. And he comes up with plenty of cool, personal, warm compositions here. If we hadn't seen the packaging first we would've guessed this had been released on Canada's cool You've Changed Records label. Ten smart reflective tunes here including "White Oak," "To Be," "The Uno," and "Where Are You." This guy's got a great voice and his songs all hit the mark. Top pick.


Add chemicals
To organic
Things.

All the
Other kids at school are
Stupid.
Picture The Ocean - Picture The Ocean (Independently released CD, Pop)
Pure melodic upbeat guitar-driven pop music played with style and passion. Canada's Picture The Ocean is the trio comprised of Jesse Dee, Jacquie B, and Matt Blackie. These folks write and record cool mid-tempo classic pop tunes that should appeal to a wide range of listeners. These recordings have a nice open sound that is uncluttered and direct which allows you to focus on the wonderfully precise vocal harmonies. If you dig great classic guitar pop from the late 1980s and 1990s you will find a lot to love here. This may be a bit too safe and slick for some underground snobs...but fans wanting positive pure pop are gonna really go for this one. Ten well-crafted cuts here including "Erehwon," "Wake Me Up," "Scars," and "The Storm."
Martin Schlumpf - Summer Circle (CD, Navona, Instrumental/classical/chamber music)
Intriguing music with a cool spontaneous feel. Summer Circle is divided into three sections: "December Rains for Solo Piano," "Clarinet Trio for Clarinet, Cello, and Piano," and "Summer Circle for String Quartet." According to the press release Martin Schlumpf "...presents expressive, complex, and rhythmically thrilling chamber pieces that marry the sophisticated intricacies of jazz with the studied nuance of modern classical" (couldn't have said it better ourselves). This may be a bit on the peculiar side for folks who only appreciate the more smooth side classical. Schlumpf's compositions are unpredictable, peculiar, and infused with a curious nervous energy that is inviting and somewhat strange. We totally dig the more challenging side of classical...so this album immediately grabbed and our attention and held us spellbound from start to finish. We weren't going to say this but... With a name like Martin Schlumpf it has to be good. [With apologies to the artist, record label, and publicists for the cheap shot at humor...] More way cool stuff from the always provocative and challenging Navona label. TOP PICK.


The Shrouded Strangers - Lost Forever (CD, Iniz, Rock/pop)
The Shrouded Strangers is the duo of Aaron Carlson and Mike Scutari...two guys who started making music together in Harrisonburg, Virginia in 1999 (their debut album was entitled Yes, We Are The Shrouded Strangers). Shortly afterward both got sidetracked with other ventures and projects and the band was shelved for several years. Switch to 2008...and the pair are at it again (now in Oakland, California), releasing the Live! In Bedlam Towers EP and even doing some touring. Things went so well that Carlson and Scutari decided to continue forging ahead. Lost Forever has all the ingredients you would expect from recordings made for pure entertainment value. There are plenty of rough edges here and that's what gives the music a good solid slant. Instead of tweaking things to perfection, things are left purposely somewhat sloppy and haphazard. Eleven slightly crazy cuts here including "Late Bloomer," "Oilheart," "Waltz Into Silver," and "Days Of Glass." Interesting heady stuff...
Teachers
Are pathetic
Creatures.
Tidelands - We've Got A Map (Independently released CD, Pop)
The second full-length release from San Francisco, California's Tidelands...the duo comprised of Gabriel Leis and Mie Araki. The pair released their debut album (If...) in 2011. Since that time they've lightened their sound and now have a more spontaneous approach to music. We've Got A Map is a super smooth spin, full of hummable mid-tempo pop tunes presented simply and without unnecessary fanfare. These songs won't clobber you on the head on the first spin...they're not the sort of thing that immediately grabs your attention. But with a bit of patience listeners will probably find (like we did)...that these tracks sound better with each repeated spin. Eight well-crafted tunes here including "Coil," "Sexy Fox," "Japan," and "Half A Century." Really beautiful artwork on the cardboard foldout sleeve...
Trysette - Here On In (CD, GJ Tunes, Pop)
Australia's Trysette has a sound that should appeal to a wide audience. True to the claim of the press release that accompanied this disc, the songs are reminiscent of artists like Norah Jones, India Arie, and Jack Johnson. The soft pop tunes on Here On In are driven by acoustic guitars and Trysette's calm breathy vocals. Ten smooth commercial tracks here including "'Cause You're Mine," "The Right Thing," "Moonlight Kisses," and "Just A Fantasy." Trysette will be touring the United States this year to promote the album...

Jess Turner - Jess Turner (Independently released CD, Pop)
Slick pop has become burdened with a really bad reputation in the twenty-first century...and for good reason. There's so much super slick phony pop being foisted on the public that it becomes very easy to just block it ALL out because 99% of it SUCKS. Well, as all good listeners know (at least those who are actually paying attention)...there are exceptions to every rule. And Jess Turner is obviously one such exception. In fact, you might even say say she's exceptional. Sure, this self-titled debut album is a really slick affair...and Turner is obviously playing music that has the potential to appeal to a large audience. But unlike other trashy schmaltzy pop artists out there her music is very genuine and real. We have to admit that this album is probably too safe and familiar for folks wanting really far out music and harsh loud stuff. But that's not the audience Jess is playing for anyway. Her songs are beautifully crafted and she has a truly lovely voice. Ten modern classics here including "Shakespeare," "Drown In His River," "Broken Highway" (really beautiful melody here), and "Dust Angels." House in a really cool tri-fold digipak sleeve complete with nifty lyric booklet...
Woodpecker - Thanks Anyway (Independently released CD, Pop)
The story of the band Woodpecker and how they came to be differs substantially from the standard story. The band originally got together about ten years ago to record the score for a short film. They were initially recording bluegrass covers of punk and hip hop songs. But things change as they always do...and years later they found themselves turning to a more credible and tangible sound. Things properly congealed in 2008 as the band released their debut full-length release (the curiously titled F-Hole) which received quite a bit of praise and notoriety. The band's second full-length picks up where F-Hole left off. Leader Josh Steinbauer's songs are increasingly focused and fine-tuned...with lyrics that generally tend to tell stories. The songs on Thanks Anyway have a nice free-flowing sound that is friendly and sincere. These tracks utilize mainly traditional instruments and have an updated classic sound that should please a wide range of listeners. Eleven intriguing tunes here including "Every Boy in NY," "Married to the Movies," "Scabble Travel Set," and "Black Lodge."
Roy Young - Rock 'Em Young: 1959-1962 Complete Singles Collection (CD, Angel Air, Pop)
The folks at Great Britain's Angel Air label dig deeper into the vaults this time...coming up with this amazing complete collection of early singles by pop/rock icon Roy Young. The label released an excellent double disc set in 2009 called The Best Of 50 Years that was welcomed with open arms by fans and music historians. Rock 'Em Young collects all of Young's early singles and adds three live tracks ("Keep A Knocking," "Margie," "Rip It Up") recorded at the Star Club in Germany in 1962. Although it's been said many times before, Roy is probably best known as the guy that Brian Epstein asked to join The Beatles way back when. But he's also well-known for having toured and recorded with classic artists like Chuck Berry, Jeff Beck, Deep Purple, Eric Clapton, and Gene Vincent. Young has influenced countless other musicians and artists over the years...and after hearing this you'll know why. Classic rip roarin' cuts include "She Said Yeah," "I Go Ape," "Hey Little Girl," "Late Last Evening," and "Big Fat Mama." Totally rockin' stuff... TOP PICK.


A
Abundance - Manner effect
Jason Adamo Band - Bricks & mortar
A Dangerous Method - Original motion picture soundtrack
Age/Sex/Occupation - This side of the fence
Miguel Algarin / Albey Balgochian - Soul to sol
All The Right Moves - The monster I've become
Amenities Package - Out of phase
American Revolution - Buddha electrostorm
A Midsummer Night's Dream - The winter's tale
Ammo Without A Gun - Ammo Without A Gun
Answers To Nothing - Original motion picture soundtrack: Music by Craig Richey
Richard Anthony - Love is the power
Auburn - Indian summer
Danielle Aument - Songs for you
Authorities - King pao au go-go
Avengers - Avengers
Axel's Axiom - Uncommon sense
Azud - Mrindle
B
Backwords - By the neck
Dave Ball - Don't forget your alligator
Bill Barner - Ten tunes
Bonnie Barnett Group - In between dreams
Ivan "Funkboy" Bodley - Look at that cookie
Alisa Boniello - Lovestruck
Anna Borges & Bill Ward - Receita de samba
Francis Bowie - Francis Bowie
Crystal Bright & The Silver Hands - Muses and bones
Bucket Boys - Leavin'
Burning River Gamblers - Burning River Gamblers
Adam Burrows - Tall tales
C
David Caceres - David Caceres
Caltrop - Ten million years and eight minutes
Campbell Apartment - In
Tim Carey - Room 114
George Carill - Relevant
Carter Calvert - And the Roger Cohen Trio
Jeff Campbell - Stop and go
Guy Capecelatro III - North for the winter
Casa De Mi Padre - Original motion picture soundtrack
Case Theory - Cinematic
Susan Cattaneo - Little big sky
Celeste - Ready to fly
Sergio Cervetti - Nazca and other works
Cheers Elephant - Like wind blows fire
Chief Fuzzer - Transcendental road blues
Churchwood - Just the two of us
Citadel Besieged - The winter of evermore
Dawnya Clarine - Walking on water
Coke Weed - Nice dreams
Phil Collins - Live at montreaux 2004
Comanchero - The undeserved
Dylan Connor - Primitive times
Copernicus - Live! In Prague
Copernicus - Victim of the sky
Copper Gamins - EP
Corduroy Road - Two step silhouette
Cornflower Blue - Run down the rails
Chris Cortez - Aunt nasty
Crooked Saint - Sweating bullets
D
Trent Dabbs and Amy Stroup - Sugar + The Hi-lows
Peter Daltrey - King of thieves: The best of Pter Daltrey Volume 2
Dare Dukes + The Blackstock Collection - Thugs and china dolls
Darkest Hour - Original motion picture soundtrack: Score by Tyler Bates
Danny Darts - American songwriter
Ryan Davidson Trio - Ryan Davidson Trio
Dawns - Limited EP
Days of Grace - Original motion picture soundtrack
Dead Rat Orchestra - The guga hunters of ness
Deep Purple - With orchestra: Live at montreux 2011
Deep Purple - Total abandon Australia '99
Delta Moon - Black cat oil
Xander Demos - Guitarcadia
Jon DeRosa - Anchored EP
Jon DeRosa - A wolf in preacher's clothes
The Descendants - Music from the motion picture
Tony Desimone - The second time around
Disseriph - Disseriph
Donna and Doug - Take the day off
Doors - Mr. mojo risin': The story of l.a. woman
Drowned In Meaning - Drowned In Meaning
Drunken Prayer - Into the missionfield
John Du Cann - The many sides of 1967 - 1980
Dumb Blonde - Miss guy
Xenia Dunford and the Eastern Exile - Lonely streets
E
Earps - A tribute to Buck Owens: Buckle up!
Yelena Eckemoff - Forget me not
Electrik Emily - Radio active
Electrik Emily - Stiletto rock
Elika - Always the light
Annalise Emerick - Starry-eyed
Empire Escorts - Empire Escorts
Engloria - Drive EP
EWW Yaboo - So many of the kids b/w Make it fast
Adam Ezra Group - Ragtop angel
F
Finding Clyde - Sacrifice it all
Tim Foljahn - Songs for an age of extinction
Forbidden Dimension - The golden age of lasers
Foreigner - Alive & rockin'
Forever Her Nighitmare - The rebirth
Bill Fox - One thought revealed
Frank - Here together
Ian Franklin and Infinite Frequency - Breaking grounds
Frequency - Frequency
Furious Seasons - My analog face
G
Peter Gabriel - Live blood
Will Galison - Line open
Jose Garcia - Songs for a lifetime
Jackson Garrett - Let sleeping dogs lie
Steve Gates - A bee in her mouth
Gazpacho - March of ghosts
Robin George & Vix - You
Jenny Gillespie - Belita
Grannies Club - Wait & see
Gone - Original motion picture soundtrack
Ash Gray and the Girls - Born in the summer
Nathan Griffin - Nathan Griffin
Katie Guthorn - Why not smile?
Guzzer - Who hit the guzzer
H
Habit - Lincoln has won
Hard stuff - Bolex dementia
Hard stuff - Bulletproof
Sylvia Herold and the Rhythm Bugs - The spider and the fly
Harris Group - Choices
Gavin Harrison & Osric - The man who sold himself
Josh Harty - Nowhere
Jason Heath and the Greedy Souls - Packed for exile
Hillbily Vegas - Ringo manor
Homespun Remedies - Great depression
Penelope Houston - On market street
Russell Howard - Cityheart
Hully Blower - Hully dulls the blower
Huxter - #2
I
Illdotlogic - Dreams in stereo
Illness - A monument to our gilded age
I Melt With You - Original motion picture soundtrack
Inner Flame - A tribute to Rainer Ptacek
Insects of the Underground - Mind matter
Iron Lady - Music from the motion picture
Iveys - Days & nights
J
Jackity Jack Jack - Jackity all the way home
Olivier Jarda - Good luck cartel
Jack Jeffery - The constant that remains
Karen Johns & Company - Peach
Justin Jude - 5 kinds of rain
Mike June - Exile on wilson street
K
Kaaa - A is for zebra
Naama Kates - The unexamined life
Dave Keener - The easy way
Art Kenyon - Art Kenyon
Kid Savant - Drop it on the stereo
Kevn Kinney - A good country mile
Susan Krebs Band - Everything must change
L
Josh Levinson Sextet - Chauncey street
Leslie Lewis - Midnight sun
Light - 1102/2011
Light the Black Skye - Looking out looking in
Little, Big - Pins and narwhals
Longreef - Dirty motel
Loop 2.4.3 - American dreamland
Lost Lovers Brigade - Skeletons
Jessica Lynne - Spiritual cowgirl
M
Manooghi Hi - Silence
Lisa Marie - Summertime jazz
McCormick Percussion Group - Concerti for strings with
Memorials - Delirium
Mommyheads - Vulnerable boy
Money In The Banana Stand - Giant steps II
Monks of Mellonwah - Neurogenesis
More Music From - The Rum Diary
Morning Set - Morning Set
Ken Will Morton - Contenders
Mr. Meaner - Drinking again
MSB Family Band - MSB Family Band record
Maria Muldaur - Christmas at the oasis: Live at the rrazz room
Putnam Murdock - Brand new widow
Dale Murray - Dream mountain dream
MW Ensemble - MW Ensemble
My Furious Frenzy - Venus on fire
N
Arthur Nasson - West cambridge cowboys
Nearly Beloved - Where's bob
Lukas Nelson - Wasted
Willie Nelson - Remember Me Vol. 1
Thea Neumann - Lady and the tramps
David Newberry - No one will remember you
Nfected - Karate style 2
Night Genes - Like the blood
Nobox - Hollywood is on fire
No End Of Now - Some music we made
O
Old Time Machine / Old Cabin - Split EP
Old Time Machine - Old Time Machine
Oliver Dawson Saxon - Motorbiker
Once: A New Musical - Original broadway cast recording
Oooooooo - Looooooo
Open Hand - Mark of the demon
Ryan David Orr - Mordred the quarter known
Our Lives - Out of place
P
Painted Blind - Painted Blind
Papa Juke - Out of the blues
Pariah - Original motion picture soundtrack
Petunia & The Vipers - Petunia & The Vipers
Sal Piamonte - Lives in devil city
Plastic Arts - Academy clonez
Vajra Pleroma - Vajra Pleroma
Poor Young Things - Let it sleep
Porter Draw - California widow
Pow Wow Now - Let's have a pow wow now
Doug Prescott - The journey and the deep blue sea
Projection - While you were out
Pz - Pz 4 Pz
Q
R
Rags & Ribbons - The glass masses
Leandra Ramm - One night with you
Davide Ramos - Sento la tua mancanza
Ray Mann Three - Sketches vol. 1
Reach Around Rodeo Clowns - Dark days dark nights
Reanimation - Giants hide among us
Red Jasper - Sting in the tale
Red Moon Road - Red Moon Road
Red Wanting Blue - From the vanishing point
Kate Reid - The love I'm in
Riddle the Sphinx - Professional pretender
Donald Ridings - From the wild EP
Rivethead - Doomsday for optimism
Rockabye Baby! - Lullaby renditions of Depeche Mode
Rockabye Baby! - Lullaby renditions of The Smiths
Rockdoves - From the birds
Riff Rockit - Riff Rockit
Jeff Root - Fossil rock
Walter Rose - Cast your stone
Alan Rosenthal - Just sayin'
Rubblebucket - Live in chicago
Rum Diary - Original motion picture soundtrack: Music by Christopher Young
S
17 Pygmies - CIII: Even Celestina gets the blues
65's - Strike hard!
Sad Little Men - I'll be the octopus
Rachael Sage - Haunted by you
San Francisco Music Club - Love & freedom
Amy Saraiya & The Outcome - Soundproof box
Satin Chaps - Might i suggest
Satin Hearts - Living in overdrive
Eric Schackne - Hammers & strings
Kenny Selcer - Don't forget about me
Senayit - Of body
Sophia Serghi - Night of light
Sexy Accident - You're not alone
Sexy Accident - Ninja ninja fight darth vader
Nathan Shaffer - Come bcak america
Nick Simper / Nasty Habits - Live at Scene Vienna
Lorrie Singer & Bradley Kopp - A deep oasis
Andrew Sisk - Treelines
Shevy Smith - Ad astra
Maya Solovey - Forte
Sonali - Speechless
Sonolumina - Sonolumina
Charlene Soraia - Moonchild
Stanleys - Always
Starlings, TN - Heartache in 4/4 time
Steel Chops - Steel Chops
Stolen Rhodes - Falling off the edge
Sunspot - The slingshot effect
Dan Susnara - Prison sanctuary open field...prison
Sweet Interference - The falling in and out
T
Lynn Taylor - Barfly
Jesse Terry - Empty seat on a plane
Thieving Irons - Behold, this dreamer!
Kevin M. Thomas - Intensify
Tiger! Tiger! - Cut them where they bleed
Tohpati Bertiga - Riot
Total Babes - Swimming through sunlight
Transformers: Prime - Music from the animatd series
Tunnel Trees - Cuppa joe
Twin Trip - II
U
Ultra Sex Laser - Christmas!
Ultra Sex Laser - The lego EP
Ultra Sex Laser - Greatest hits
V
Naga Valli - Eastern soul
Various Artists - Communicating Vessels - 7-inch series Vol. 1
Various Artists - Sample this: Saustex 2012 sampler
Vassy - Beautiful day
Logan Venderlic - Logan Venderlic
Videoing - Reader LP
Video Love - Mon ange
Frank Viele - Acoustic vudu
Gordon Vincent - Mechanical breakdown
W
Nic Walker - Owls in the dump gift shop
Joanna Weinberg - The piano diaries
Whitelake - Enter the haggis
Why I Must Be Careful - Honeycomb
Bradley Wik and the Charlatans - Burn what you can, bury the rest...
Cole Williams - Out of the basement, out of the box
Chris Willis - Premium / Songs from the love ship v. 1
Jack Wilson - Jack Wilson
Wind Up Radio Sessions - Bird eyes
Wishes and Thieves - Forest fire EP
Tommy Womack - Now what!
Wrinkle Neck Mules - Apprentice to ghosts
Dustry Wright - If we never...
X
Y
YellowTieGuy - Joy in the mourning
Y La Bamba - Court the storm
Benjamin Yusupov's Viola Concerto - Tango rock concerto
Z
Gina Zavalis
Martin Zellar - The hardways
Zero The Antistar - The broken electric lullaby