Contact * Donate * Jokes * LMNOP aka dONW7 * Poetry * Store * T-Shirts * Review Policies
September 2012 Comics, Poems, Jokes, and Reviews from


aka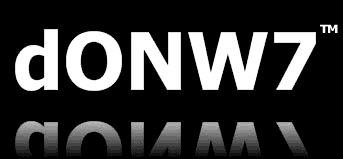 *Top Picks =

* * * * * * * * * * * * * * * * * * * *
Q: What do all people have in common with each other?
A: Nothing.
Q: What lives and breathes inside Richard Gere's rectum?
A: Gerbils.
Q: What is the most important thing to remember about Michael Jackson?
A: He was a desperate old drug addict who bleached his skin and raped children.
Q: Who is most concerned about bullying?
A: Weaklings and misfits.
Q: What is music all of the time?
A: A big disappointment.
Q: What lies ahead?
A: Lies.
Q: Does every action cause an equal but opposite reaction?
A: No.
Q: Who should all girls strive to look like?
A: Barbie.
Q: Does the world revolve or does it spin?
A: Neither. It is stationary.
Q: How hard to you have to hit something with a hammer to make it be quiet?
A: Really really hard.
Q: Are we all interconnected?
A: Of course not.
Q: What bothers people?
A: Everything.
Q: Evolution or Creationism?
A: Who cares.
Q: What should children be taught in school?
A: Nothing.
Q: Where do we go when we die?
A: Nowhere. We just rot.
Q: How important is history?
A: Not very.
Q: What do you feel when you try to see things from the other person's perspective?
A: Sick to your stomach.
Q: What do the federal government and the national media have in common?
A: They both churn out a continuous stream of biased lies aimed at people stupid enough to believe them.
Q: What is a baby kitten?
A: Soft, cute, and cuddly.
Q: What happens at the end of a very happy dream?
A: You die.
Q: How do alcoholics live with themselves?
A: They stay so inebriated that they are no longer aware of how worthless they have become.
Q: Is Santa Claus real?
A: Yes indeed he most certainly is.
Q: Why do the other kids at school make fun of me?
A: Because you look and act stupid.
Q: What is it when you get together with a bunch of great friends for an exciting night out?
A: Dull and disappointing.
Q: Is it my fault my life is generic and boring or should I blame it on everyone else?
A: You should blame it on everyone else.
* * * * * * * * * * * * * * * * * * * *
J. Allen - Wonder City (Independently released CD, Folk/pop)
The debut solo release from J. Allen who was previously in the space/folk band Meanwhiles. Wonder City is a different sort of album...very reserved and somewhat fragile in its overall delivery and sound. Allen's music reminds us in some ways of Hayden (the melodies are quite similar but the vocals are markedly different) and Donovan (some of the peculiar sparse arrangements remind us of A Gift From A Flower To A Garden). Allen delves into an odd world here where soft folky tunes have spooky peculiar waves of sound creeping in and out of the mix. There aren't many artists out there playing music that sounds anything like this. This is a very personal sounding album that recalls Big Star / Alex Chilton's Sister Lovers album at times. Beautifully crafted tracks include "O My Love," "Wonder City," "Heavy Head," "Other Side of the Day," and "Half The Sky." Captivating and provocative...this guy's got a killer voice... Top pick.


A map don't
Tell you
Nuffin.
Apollo Run - Here Be Dragons, Vol. III (Independently released CD, Pop)
This is easily one of the most creative albums we've heard in 2012 so it's gonna be a bit difficult describing it. Oh sure, it fits within the realm of pop...but it's so much more than that. Such a descriptive term seems limiting. This is the first full-length release from Apollo Run. Thus, if the title seems confusing, it's because they released two EPs prior to this (Vol. I and Vol. II)...which explains why this is Vol. III. The band is the trio comprised of John McGrew (vocals, keyboards, guitar), Jeff Kerestes (bass, lead bass, ukulele, vocals), and Graham Fisk (drums, vocals). Here Be Dragons, Vol. III is an album that relies heavily on technology...but that's not because of a lack of good material. So often people use technology to cover up for a lack of great songs. These guys write great songs...and then use technology to make them sound even better. These heavily layered pop cuts feature nice soaring melodies, heavenly harmonies, and thick walls of instruments. There's a lot of variety in the material so there doesn't seem to be any one specific Apollo Run sound. We've played this about a dozen times so far and we're still just getting used to it (!). Our favorite tracks include "The Inevitable Small Rebellions," "Act IV," "Devil In Disguise," and "Ruby." Totally groovy stuff. Top pick.


Attack Ships On Fire - Vegas Soul (CD, SquidHat, Rock)
This is a different sort of release. Not the first of its kind, but one of the first of a growing trend in the world of music. The songs on Vegas Soul were "inspired by and set in the fictional universe created by P. Moss in his new book Vegas Knockout". The members of this Portland-based band and the folks at SquidHat Records liked this book so much that they decided to create and release an audio counterpart. As such, it will be included as a free download to anyone who buys the book. This is one loud and abrasive album. Folks who dig the sound of thrash metal bands in California in the 1980s will find a lot to love here. These folks play fast and furious and like their paws are on fire. Two tracks feature guest vocalists Melanie Ash (of The Dirty Panties) and Sandy Moreno (of The Gashers). Hellacious rockers include "Chop Suey," "Dear Annie, Love, Bug," "Spoony The Clown," "City Of Hope," and "Double Down Saloon."

Bailterspace - Strobosphere (CD, Fire, Rock/pop)
This year has seen some of the most surprising and unexpected resurfacings...and now the guys in Bailterspace are back with their first batch of new recordings in thirteen years (!). The band formed way back in 1987 and was originally called Nelsh Bailter Space, which was later shortened. The members are originally from New Zealand but they eventually relocated to New York. Strobosphere is an interesting album that sounds in many ways as if time has stood still. Folks who appreciated the darker obscure bands from the late 1980s and 1990s will find a lot to love here. On this album the band's sound reminds us of Joy Division at times...but the songs rock a lot harder. One thing that is certain...is that these fellows have not sold out or processed their sound in order to attract a larger audience. This album presents songs that are true undercurrents in the world of music. They're brooding...they're loud...they're noisy...and they're wonderfully rough and raw. The more we spin this album the better it sounds. Groovy heavy cuts include "Things That We Found," "Blue Star," "Meeting Place," and "World We Share." Top pick.


The Black Cadillacs - Run (CD, Young Giant, Pop)
The second full-length release from Knoxville, Tennessee's The Black Cadillacs. These guys have made quite a name for themselves in their hometown over the past three years or so. Our guess is that this is the album that will quickly transfer some of that success to other states and countries. These six guys play a decidedly unpretentious brand of pop/rock that should instantly appeal to a wide cross section of music fans. They write good solid melodic songs infused with just the right amount of Southern rock and classic pop. Run features eleven tracks, each created with precise attention to detail...and yet there's always a sense of fresh spontaneous urgency. These guys have the potential to take their music all the way to the top. Good solid rockin' stuff that oughta please just about anyone who simply wants to enjoy music without having to think too hard. Credible from start to finish.
Black Swan Runners - An Aside (CD, K Double Recording Co., Pop)
Wow...what a great album. We fell in love with the sound of Black Swan Runners as soon as the lead track on this disc ("Ff Ff Fire") met our eardrums. We don't have any biographical information about the band (except that they are based in Ferndale, California) and their web site doesn't offer any help in that area. The important thing is the music...and in this case you get nothing but a non-stop string of exceptional modern pop with heavenly melodies and wonderfully fresh arrangements. Who does the band sound like? It's hard to say really. They incorporate sounds and ideas from so many different artists that it's hard to pin down specifics. One thing is certain. This is definitely not your generic twenty-first century pop dribble. These songs are smart, upbeat, and instantly familiar. Once we started playing this one it was very hard for us to take it out of the player and continue on to the next CD in the stacks...it's that good. In addition to the lead track, other outstanding cuts include "Big Mistake," "Bones," "All The Bad Ones," and "Carolina In A White Coat." Ahhhhh...such an intoxicating sound here... An obvious TOP PICK.


Bright Little Field - Treatment Bound: A Ukulele Tribute to The Replacements (CD, Bar/None, Pop)
A collection of Replacements covers played using ukuleles (?!). Yup, indeed it's true...but this is not a joke album by any means. The guys in Bright Little Field don't come across sounding cute or clever here...these are real tangible covers of well-known tunes from Paul Westerberg and his pals. It'll be interesting to see how music listeners perceive this. To our ears, in many cases we prefer these versions to the originals. They really are that good. But will Replacements fans see this as blasphemy? Or will they take it for what it is...a loving tribute driven by a different sound...? Twelve clever cuts here including "We're Comin' Out," "I'll Be You," "Kiss Me On The Bus," and "Can't Hardly Wait." Good solid tribute and the ukulele playing is exceptional...
Her brow were
Wow and her
Braids was
Grazed.
Charlie Played Cello - Red (Independently released CD EP, Pop)
This band immediately caught our attention mainly because the lead singer sounds very much like a very young Joe Walsh when he was in the James Gang. But what impressed us even more were the songs. These guys have recently been playing the Los Angeles, California club and concert circuit and they're apparently picking up steam fast. The band has recorded fifteen tracks for release. But rather than put out one full-length album, they're offering the songs five at a time on three separate EPs. Red, the first of the EP trilogy, packs quite a punch. The songs have a nice slick classic sound that should appeal to a wide range of music fans. Our favorite cuts are "Memories Collide" and "Light Me On Fire It's Midnight." Cool rockin' stuff.
Scott Chism & The Better Half - Long Haul Steady (Independently released CD, Country/folk)
This band is driven by the musical skills of Scott Chism and Lynsey Terry who have playing and singing together since 2008. Though they've been together since then, they've only now gotten around to releasing their debut album. Long Haul Steady features smooth country/folk/pop tunes with a clean traditional sound. Some of these tracks should appeal to alt-country fans while others could easily appeal to a mass market. The album was recorded in Nashville and has a nice laidback feel and sound. And it's housed in a beautifully designed digipak sleeve complete with a nifty l'il lyric booklet. Thirteen pleasing tracks here including "We'll Turn Into Ghosts," "Corinth Now," "Hand Me Down Blues," and "Bullets & Bribes."
Christie - No Turn Unstoned (CD, Angel Air, Pop)
Having a hit single is a blessing and a curse. On the positive side, you get lucky enough to have a song that's really really popular and sticks in peoples minds and--if you're lucky--you even make some money. But on the negative side, if you don't follow it up with plenty of other hit singles...you end up being known for one single song and little else. In the early 1970s Great Britain's Jeff Christie was one of the lucky ones. "Yellow River" by his band Christie was one of the biggest hits of its time...making its way to the number one slot in 26 countries. Jeff and his band were able to ride the wave of popularity for a few more years even though they never had much success with any of their follow up singles. In 1975 the band split up...and that was the end of Christie. But eventually Jeff decided to pick up the ball and continue running...which brings us to the present day. Jeff is now playing and recording with a new version of the band. Not long ago he began plowing through tons of demos and rough recordings and decided there was enough valid material to release this double CD set. In many cases issues of unreleased material like this can be a disappointing affair. But this is not one of those cases. Yes, some songs are better than others...but there are so many fantastic little gems here that they make this set more than worth your while. If you appreciated the two Pete Ham CDs that were issued after his death, there's a good chance you'll go ape over these songs. You do have to use your imagination a bit on some tunes to realize what they could have been...but that's no big deal at all. The first disc in particular offers some really great songs that have stood the test of time. The songs on the humorously-titled No Turn Unstoned were recorded during a particularly prolific period in Jeff's life and they seem to capture truly credible inspiration. Songs that really stick in our minds here are "Rain or Shine," "Little Miss America," "Better Days," "Fairytale," "Steamroller," and "Breakaway." Hopefully this release will make folks aware of how much Jeff has to offer than one hit tune. Top pick.


Circle - The Middle (Australian import CD, Monday, Pop)
Circle is an Australian quartet that formed in 2005 in a suburb of Sydney. The first thing we noticed about this album...is that the songs don't sound like other Australian bands. To be more exact, they don't really sound too much like any other bands we've heard lately. These folks write and record a brand of classic pop that harkens back to the 1960s and 1970s when songs were the main focal point. But that doesn't mean The Middle is a retrospective album...because it isn't. The folks in the band describe their music as "electro pop"...but there are so many cool organic sounds also happening here that the songs don't come off like electronic pop at all. Lyrics and vocal melodies are at the heart of these tunes...and these folks have come up with some real winning songs here. These tracks feature nice direct arrangements and the band manages to avoid overproducing their music...which allows the listener to appreciate the substance lurking beneath the waves. The tunes on this album sometimes remind us of artists from the past like 10CC and The Bee Gees. Groovy cuts include "The Middle," "I Believe," "All The People," and "Brothers." Cool stuff threaded with genuine emotion.
Ned Collette & Wirewalker - 2 (CD, Fire, Pop)
We listened to this album at least a dozen times before writing this review. Strange that this CD is entitled 2 because it is actually the fourth full-length release from Ned Collette. Even though this man's music sounds very familiar and not strange at all...we've had the hardest time trying to come up with possible influences and/or comparisons. Collette is originally from Melbourne, Australia but now resides in Berlin, Germany. His songs are strangely moody and presented using only the essential ingredients. This guy comes across like a person who's not out there making music to try and impress anyone. The songs on 2 sound like compositions written purely from an artistic perspective. But instead of strange, peculiar compositions...these tracks are very accessible and easy on the mind and ears. Nine pensive cuts here including "Stampy," "How To Change A City," "Long You Lie," and "What Lights Have You Seen?" Top pick.


Coro Allegro - Awakenings (CD, Navona, Choral/classical)
Coro Allegro is Boston's chorus for friends and members of the LGBT community. It features interpretations of compositions by Robert Stern (four tracks) and Ronald Perera (the remaining eight tracks). Led by director David Hodgkins, the folks in Coro Allegro represent one of the finest choruses in the Boston area. They have received rave reviews in numerous publications and web sites. This, their first commercial release, is bound to increase interest in the group. Housed in a beautiful digipak sleeve complete with a slick lyric booklet. Over 60 minutes of music here so you get more than your money's worth...
Kristen Cothron - Show Me Where The Edge Is... (Independently released CD, Pop)
Nashville's Kristen Cothron caught our attention last year when she released a very cool 7" vinyl 45. Now she's back with the follow-up...a slick and captivating full-length album that should really re-ignite her career. Cothron was off and running with her last album (Love Letters From A Fool) which was released in 2006. But in 2008 she was involved in a serious automobile accident which temporarily derailed her career. Fortunately she survived physically and mentally. And after spinning Show Me Where The Edge Is... we'd guess that the experience probably ended up making Kristen an even stronger and more focused individual (the experience from that near-fatal event fueled many of the songs on this album). Cothron writes smart pensive tunes that have a slight jazzy feel...and her voice is remarkable on each and every track. This young lady is sultry, provocative. and uniquely cool in so many ways. The more you spin this one the better it sounds. Captivating cuts include "Edge," "The Darkside," "Something Good," "Absolute Celebrity," an "This Year's Girl." Resilient and captivating... Top pick.


The Dark Knight Rises - Original Motion Picture Soundtrack: Music Composed by Hans Zimmer (CD, Watertower Music, Soundtrack)
The soundtrack to the film that will (unfortunately) forever be associated with a really stupid mass shooting incident. We have not seen this yet but based upon what we've heard this is one of the more interesting Batman films. Hans Zimmer is one prolific man. To date, he has scored music for over one hundred films. He has also received an Academy Award, two Golden Globes, three Grammys, an American Music Award, and a Tony Award (!). Considering his impressive credentials, it's no surprise he was chosen to compose the music for The Dark Knight Rises. This fifteen track album features slick, cool, moody orchestral pieces that creates a great deal of excitement in the minds of viewers. Far from being another standard soundtrack, these compositions involve some unorthodox sounds and ideas that sometimes teeter into the experimental realm. Zimmer has really outdone himself here. Knockout cuts include "A Storm Is Coming," "Mind If I Cut In?", "Death By Exile," and "Necessary Evil." Top pick.


Decomposure - Eating Chicken (CD, Blank Squirrel, Progressive pop)
We were very pleased to receive this release because we're big fans of earlier Decomposure albums. The way Eating Chicken came to be is interesting. Several years back Caleb Mueller (the man who is Decomposure) was spending countless hours arranging and tweaking his digital tracks to perfection. So much so that it was eating away way too much of his time. At one point a computer glitch caused him to lose about a year's worth of work...at which point Caleb decided to rethink what he was doing and how he was doing it. Then in 2010 he and his wife had a child which obviously began taking up much of their time. But the experience also proved to be a positive one for Mueller's musical world. He decided to approach music again...this time writing, producing, and recording one full song every week until he had enough material to release an album. Interestingly, the overall sound has not changed so much. These tracks still feature layers upon layers of sound...heavenly arrangements...and those cool refined vocals that are the trademark of Decomposure music. Great to hear new material from this intriguing fellow. Fourteen captivating cuts here including "Readymade," "Safety Scissors," "Selah," and "Wide Awake." Top pick.


We needs
A lot less directionless
And a lot more
Explains.
When you see
The dot you lose
What you
Got.
The Electric Mess - Falling Off the Face of the Earth (Independently released CD, Garage rock/pop)
The Electric Mess is the New York City-based quintet comprised of Esther Crow (vocals, percussion), Oweinama Blu (farfisa, guitar, vocals, percussion), Dan Crow (lead guitar), Derek Davidson (bass, vocals), and Craig Rogers (drums). If you dig the sound of all those classy bands on Pittsburgh, Pennsylvania's Get Hip label...you're going to go apeshit over this CD. Falling Off the Face of the Earth is this band's second full-length release, and it's a wowzer. These tracks combine the classic garage rock sounds from the 1960s with the original wave of snotty attitude-driven punk rock from the 1970s. The band keeps things simple here using only the essential ingredients necessary to give the maximum effect. The playing is furious and focused...and should appeal to just about anyone who digs classic garage rock. Thirteen growly rockers here including "He Looks Like A Psycho," "Nice Guys Finish Last," "Third Degree Burn," and "I'll Take You Anyway." Top pick.


The Farewell Circuit - In Our Bones (CD, Princess, Pop)
We're big fans of artists on the Princess Records label. Once again, the fine folks at this small independent label have found another credible cool artist to share with the world. This time around it's Minneapolis, Minnesota's The Farewell Circuit. The folks in this five piece band write and record music that reminds us in many ways of babysue favorite The Hang Ups. The tunes are, for the most part, soft and subdued pop...but the melodies are way beyond standard fare. The band is comprised of Danny O'Brien (lyrics, vocals, guitar, piano), DJ House (guitar, piano, vibraphone), Ceoff Hartnell (drums), George Hadfield (bass), and Brett Bullion (synth bass, synth). The songs on In Our Bones are articulate, pensive, dreamy, and soothing. The arrangements are simple and direct, the vocals soft and focused. Very cool album from this up-and-coming band. Our favorite tracks include "In Our Bones (Abandon Your Arms)," "Guard," "Appliances," and "Exodus."
FERC - The Trail of Monologues (Italian import CD, Silta, Electronic/progressive/experimental)
Hmmm...this album is one odd experience indeed... FERC is the duo comprised of Rossella Cangini (vocals, loops, lyrics) and Fabrizio Elvetico (piano, electric bass, electronics). The best way we can describe this music...is to say that it sounds something like a very early Yoko Ono (or even Emily Hay) singing over modern classical compositions. The tracks on this album are bizarre, creepy, subtle, and difficult to describe. Cangini and Elvetico are obviously creating music out of the pure desire to create rather than a desire for money or fame. As such, this is some rather far out artsy stuff that we can only recommend for folks...who are into far out artsy stuff (fortunately that includes us). Most of the tracks are rather lengthy...with only one cut ("O Bene Mid") less than seven minutes in length. Italy is producing some rather odd and abstract music these days. You can bet your booties you won't be hearing any of this featured on your favorite cable television shows anytime soon (!). Very provocative and strangely different...

Fools For Rowan - Who Killed Amanda Day? (CD EP, Lava Lamp, Pop)
Passionate and urgent soaring modern pop from Nashville, Tennessee's Fools For Rowan. The band is comprised of Erin Mullins (vocals), Jordan Cullen (drums), Andrew "Gib" Williams (bass), Rykan Harrison Nanney (rhythm guitar), and Rachel Brandsness (lead guitar). The band released their debut album (Twisted. Tied Up. Tangled.) in 2009 and they've been racking up supportive fans ever since. The Who Killed Amanda Day? EP features the single "Killed A Man Today" and five other melodic driving pop/rockers. Extremely slick produced stuff that's definitely aimed at the masses. These folks are really good at what they do...so you'll probably be seeing and hearing a lot about 'em in the coming months...
Holly Golightly and the Brokeoffs - Sunday Run Me Over (CD, Transdreamer, Pop)
Footstompin' music that's sure to raise the roof. This is the fifth full-length release from Holly Golightly and the Brokeoffs...and it's not like anything else you're likely to find out there at the present time. The band is the duo of Holly "Golightly" and "Lawyer" Dave...and this album displays their strong desire to return to musical roots. Holly and Dave recorded these cuts in a home built studio not far from Athens, Georgia...where in addition to making music they rescue all kinds of different animals. You can tell these folks had a gas recording these songs. They don't have that calculated canned sound that ruins so many modern albums. Despite the fact that these songs do utilize electric guitars, they have a cool organic sound that is pure and focused. Both artists have great voices that don't sound the least bit rehearsed or tweaked. Threads of blues, folk, gospel, and rock intertwine here...creating a captivating world where genre isn't nearly as important as genuine inspiration. Kickass tracks include "Goddamn Holy Roll," "They Say," "One For The Road," and "This Shit Is Gold."
Goodnight, Texas - A Long Life of Living (Independently released CD, Folk/Americana/pop)
Goodnight, Texas is the duo of San Francisco's Avi Vinocur and North Carolina's Patrick Dyer Wolf...along with bassist Jonathan Kirchner and drummer Andrew Laubacher (along with various other folks lending their talents on occasion). These guys have a sound that is decidedly out-of-synch with what's currently out there on the musical horizon. And that, of course, is a very cool thing indeed. Vinocur and Wolf write songs that seem to harken back to another era...before digital technology...and before tape recorders...back to a time when people made music using traditional acoustic instruments and sang out of a pure love of music. A Long Life of Living comes across like a fresh blast of mountain spring water. These guys don't sound like they're trying to impress anyone. We can't help but think that these tracks were recorded out of a pure passion for making music. Beautifully crafted tunes include "I'm Going To Work On Maggie's Farm Forever," "Jesse Got Trapped In A Coal Mine," "California You're A Hole In My Heart," and "Car Parts and Linens." Great lyrics, exceptional vocals...and a way cool vibe from start to finish. Top pick.


Gravity's Drop Out - Tracks For Non-Existing Movies (CD, Alrealon Musique, Abstract/experimental)
Wow. This is one peculiar collection of tracks from some artists you've likely never heard of before. These tracks were compiled by Robert Pepper (PAS). Featured are artists that Pepper has either worked with or collaborated with in the past. If you're familiar with PAS or the Alrealon label, you may already have some idea of what to expect here. These tracks switch in and out of varieties of musical genres...but we would label this as the odd world where experimental electronics collide with modern classical. Tracks For Non-Existing Movies features six tracks from PAS, Margitt Holzt, Herr Penschuck, Ebinger, Nika Son, and Herr Penschuck & Thorsten Soltau. Truly strange stuff and definitely not recommended for folks who require things like recognizable melodies, danceable beats, etc. We totally dig the far out side of music...so this one's right up our alley. Just over 43 minutes of puzzling and peculiar stuff that's sure to confuse and delight...
Clinton Gregory - Too Much Ain't Enough (CD, Melody Roundup Music, Country/pop)
The seventh commercially distributed album from Nashville, Tennessee's Clinton Gregory. Gregory experienced a great deal of success in the 1990s. But as is the case with so many artists, he could not sustain that success. Eventually that--combined with problems in his personal life--caused him to decide to put the brakes on his career. But after years passed Clinton decided that it was time to continue doing what he loved...writing songs, playing fiddle, and recording music. Too Much Ain't Enough is bound to please this talented man's fans as well as bring in legions more. There's a cool heartfelt genuineness here that is missing in a lot of modern country music. Gregory seems to write songs that come from his heart and choose ones that fit his personal style...and his cool talent and warm sincerity are evident on all twelve of these songs. There are plenty of smooth melodic potential hits here including "Two Country For Nashville" (a song that contains a wealth of name dropping), "Has Love Taken It's Toll," "She Did," and "Crucifixion." We wish Gregory plenty of success on Phase II of his lengthy career...
Nona Hendryx - Mutatis Mutandis (CD, Righteous Babe, Pop)
Hmmm...we were kinda excited to hear that Nona Hendryx was making a comeback. But we were immediately disappointed to find that right off the bat Ms. Hendryx chose to go political with the disastrous tune "Tea Party" that kicks off her new album. We don't really care what side folks are on...but whatever side they're on we sure don't want to hear them singing about it (for the same reason we don't generally feel like dancing up a storm during the evening news...). But the lead track isn't the only problem here. These songs overall just seem to lack that...certain spark. Maybe the next release will be less opinionated...we sure hope so. We haven't given up on Nona...yet...
Hiding In Public - Inner Anarchist (Independently released CD, Pop)
The guys in Great Britain's Hiding In Public are back again with an album that ought to be a runaway success. Hearing this, we can't help but wonder why some company hasn't already grabbed these guys up. Inner Anarchist features exceedingly accessible and slick commercial pop music polished to perfection. The songs have a strangely familiar sound...but they're all tunes you've never heard before. The band is comprised of Jamie Moses (vocals, guitar), David Holland (guitar), Kevin Poree (bass, keyboards), and John Tonks (drums, percussion). The vocals on these cuts are warm and friendly and the playing is inspired and precise. Folks licensing music for cable television shows would be well-advised to check out this album. These tracks would be a perfect fit for any number of shows. Eleven well-crafted cuts. Our favorites include "The Road To Happiness (Is Nothing Like The Road To The Coast)," "We'll Get By," "Finished," and "Going Places." Anyone who ever loved classic radio pop from the 1970s and 1980s is bound to fall in love with these tracks. Another exceptional album from an exceptionally brilliant band. Plus they have a really cool web site (link above). Top pick.


Illachime Quartet - Sales (Italian import CD, Lizard, Progressive/atmospheric/experimental)
More wildly creative music from Italy's Illachime Quartet. The last release we received from this band was a Top Pick...and so is this one. We receive so much pop and rock music that at times many of the bands tend to blur into one another because they sound so similar to one another. That is definitely not the case here. The folks in this artsy esoteric outfit have their own sound and style...making it very difficult to compare or contrast the music with other artists. Sales features twelve perplexing tracks. We're not sure whether to label this as experimental music or not because such a label usually gives people the impression that what they're going to hear is noise. This is not noise presented as music. These compositions are well thought out and well executed. The players utilize a wide array of sounds and their ideas go well beyond what is normally heard in music today. The last album had us baffled...and now once again we're scratching our heads wondering how to describe this stuff. Whatever it does or doesn't sound like...these tracks are unique and immediately hypnotic. We can't say enough good stuff about Illachime Quartet. Mesmerizing, haunting, and completely...original. Top pick.


Things should never be
Used for the purpose
For which they were
Intended.
The Jac - Faux Pas (Australian import double CD, EgOmaniac Music, Pop)
We instantly liked the sound of the home recorded tracks on this Australian double CD...but when we read the press release, well...we were completely and totally won over. The Jac is the solo project created by Joe Algeri who was previously in the band Jack & The Beanstalk and also recently worked on some collaborations with The Britannicas. After writing and recording music for many years, on this album Algeri decided to tear down the boundaries of creativity and just have fun making music. The result...eleven tracks that are playful, humorous, upbeat, and fun. These songs have the same playful quality that made the first few albums from The Young Fresh Fellows so appealing. In addition to the album itself, this package also includes a second disc of cover tunes. Nifty little package here from a man who has obviously rediscovered the joy of making music. Our favorite tracks include "I Play All The Instruments," "Persistent Man," "Roman The Dog," an d "Faux Pas." Great lyrics.
Stephen Kalinich & Jon Tiven - Shortcuts To Infinity (Double CD, Foothill, Rock/pop)
Stephen Kalinich and Jon Tiven have accomplished some amazing feats in the world of music and yet...their names are still relatively unknown in the big scheme of things. And that's kinda surprising considering the hugely popular artists they've played with and written material for. This album was a long time in the making. Kalinich and Tiven recorded an astounding 200 songs (!) before narrowing this album down to the actual 31 cuts that appear on these two discs. As one might expect from such a seasoned pair of musicians, some amazing well-known artists lend their talents on some of these compositions. Plenty of classic hummable toe tappers here that should please just about anyone into guitar-driven pop/rock. Our favorite tracks include "You Want What You Want," "I Touch You," "End of the Road," "Out of the Darkness," and "We Only Have The Moment." Perhaps this will be the album that transforms these guys into household names. After all those years of hard dedicated work...they sure as hell deserve it. Nice solid stuff.
Ligro - Dictionary 2 (CD, Moonjune, Progressive)
Busy complex spontaneous jazz rock fusion from Indonesia's Ligro. This band is the trio comprised of Agam Hamzah (guitar), Adi Darmawan (bass guitar), and Gusti Hendy (drums). Dictionary 2 is the band's first international release, and it's a wowzer. These eight tracks combine elements from funk, jazz, rock, improvisational, and even classical music into an unmistakably mind altering concoction that is ultimately rather mesmerizing. These players are tight, tight, tight. The rhythm section is right on the mark, providing the perfect solid foundation for Hamzah's unmistakably fast and resilient guitar riffs. Unlike most instrumental trios, these guys don't have just one sound. Each of the eight tracks on this album has something unique to offer. The music is sometimes loud and abrasive...sometimes soft and pensive...and sometimes peculiar and abstract. After hearing this, we'd be willing to bet these guys put on one helluva show. Cool progressive cuts include "Paradox," "Future," "Bliker 3," and "Transparansi." Interesting heady stuff.
Rebecca Loebe - Circus Heart (CD, Black Wolf, Pop)
Originally from Atlanta, Georgia, Rebecca Loebe now resides in Austin, Texas. But she's not there much of the time because she's constantly on the road...averaging around 200 live shows per year (!). Loebe is one of the fortunate musicians who got lucky very early in her career. She was one of the first contestants chosen for the television show The Voice. Her appearance on the show resulted in her mentorship with Adam Levine...and the rest is history. Circus Heart is an extremely commercial collection of slick pop tunes. Rebecca's obviously aiming for a mass market. Her songs have that slick polished sound that appeals to a wide cross section of music fans. She's got an excellent voice that easily glides over these highly melodic tracks. Ten well-crafted cuts here including "Darlin," "The Chicago Kid," and "Vagabond Prayer."
Lookie thar
At all the damn
Purdees.
Everybody done
Lost they
Brains.
Mason Brothers - Ghost Season (Independently released CD, Pop)
The third full-length release from Richmond, Virginia's Mason Brothers. Folks who like smooth dreamy guitar-driven pop music will fall in love with this release. Ghost Season features ten cool mid-tempo pop tunes that are instantly memorable and effective. The overall vibe is laidback and serene...and the band's vocals are exceptional. Some of these tracks remind us of Dumptruck's For The Country album because of the overall casual relaxed vibe. It's true that there are lots of bands playing the same basic style that these guys do but there's one major difference...these guys do it better. We dig all of these songs but particular standouts include "Frozen Like A Photograph," "Water Well," "Blue and White," and "Slowly Turn." Great stuff.
Daniel McBrearty - Clarinet Swing (Independently released CD, Jazz)
If we hadn't read the press release that accompanied this album we would never guessed in a million years that Daniel McBrearty is from Wales (!). His music instantly reminded us of some of our favorite classic jazz artists from the 1940s and 1950s. Apparently folks like Louis Armstrong, Count Basie, Benny Goodman, and Nat Cole created some of the first music that touched Daniel's heart in his formative years. So naturally when he began playing this was the style of music he chose. But over the years other events happened in his life which changed his focus and direction. But a trip to New Orleans in 2011 had a dramatic impact on McBrearty...which resulted in his decision to return to playing the music he loves most. Clarinet Swing could just be the album that Daniel has always wanted to make. These fresh, vibrant, melodic tracks are ultimately inspired and friendly. Three of the cuts are originals while the remaining six are well-chosen covers. This talented man must surely be on the right path this time around. You can tell by the playing on these recordings that this man loves what he does. Backing Daniel are Dirk Van der Linden on piano and Jean Van Lint on bass. Classy stuff. Well done.
Mice is
Nice.
Mice is mighty
Nice.
Olekranon - Vopat (CD-R, Inam, Sound), Barbarians (CD-R, Inam, Sound),
We love the idea of sound as music. And the movement (if you wanna call it that) seems to be gaining more and more momentum as time goes by. Which is fortunate for those who appreciate this style of music. Sound as music is an arena that folks get into who are absolutely driven by artistic integrity. Sure there are some ways to make money composing and marketing the obscure weird stuff...but they are likely few and far between because there aren't that many experimental horror films out there on the planet to support all the potential soundtracks (haw haw). Olekranon is an artist/band that releases music in seriously limited edition releases. There are only 50 copies of Vopat being released and 25 copies of Barbarians...both of which are individually numbered. These discs contain abstract instrumental compositions that are heady, dreamy, and peculiar. It's hard to describe music like this...so it's best to actually just experience it for yourself. We're not just impressed with the music here...we're also impressed by the ways that this artist markets and sells his music. Olekranon is a truly unique experience...each and every time. Top pick.


Joao Orecchia's Motel Mari - Eternal Peasant (Limited edition vinyl LP, Other Electricities, Progressive dub pop)
Joao Orecchia's Motel Mari is the trio comprised of Joao Orecchia, Mpumi Mcata, and Tshepang Romoba...along with a few additional friends lending their support. Eternal Peasant is a different sort of album with a different sort of feel. These three guys create music that is subtle, progressive, slightly trippy, and ultimately difficult to describe. This could have something to do with the fact that they're an underground band in Africa...a country whose music rarely reaches our trusty post office box for one reason or another. These songs don't sound commercial...but they're also not overly artsy fartsy. These guys seem content to simply create grooves and entertain. And in the end...isn't that the point of it all? Smooth and strangely inviting compositions include "According To Who," "Hold On Me," "Here Is Today," and "See You Later." These songs sound something like an unusual cross between dub, reggae, and underground progressive pop. Sometimes perplexing and definitely full of different flavors.
Orphan Train - Electric Junk (CD, Kingsley Garden Music, Pop)
Orphan Train is the one man band created by Aram Arslanian...a young fellow who is obviously focused and driven by the desire to create. Originally from Boston, Massachusetts, Arslanian now calls lives in Portland, Oregon. In addition to recording pop music Aram also scores music for television and takes on the role of producer when working with other bands. Sounds like one busy guy who's probably quickly becoming an in-demand name in important circles. Electric Junk is, in a word, fun. These pop songs incorporate elements from classic tunes from the 1950s, 1960s, 1970s, 1980s, 1990s, and beyond...combining all the different influences into a surprisingly user friendly experience. These songs are instantly hummable and Arslanian's warm friendly vocals provide the perfect focal point. On the first spin or two we liked this album. After spinning it a few more times...we found ourselves falling in love with these unique songs. Eleven classy well-crafted tracks here including "Micks Set Ashore," "Digital Tears," "Fixer Upper," and "Be In My Dream." Top pick.


Ozzy Osbourne - Speak of the Devil: Live From Irvine Meadows '82 (DVD, Eagle Rock Entertainment, Pop/rock)
Ozzy Osbourne in 1982...hmmm...interesting... After fronting one of the best known hard rock bands of all time, Osbourne finally parted ways with the other guys in Black Sabbath...which left him free to pursue his solo career. Probably a smart move because even though the first three Sabbath albums rank up there with the greatest albums of all time...the band's later recordings just didn't cut the mustard. But Osbourne's first few solo albums were dramatically better...and the songs were much more credible. Ozzy's band played this concert in 1982 after his second album was released and it features tunes from it and his debut. It appears that Ozzy and his pals decided to follow the current trend ((at the time) of treating audiences to huge elaborate stage shows. The staging and lighting for this one obviously cost a fortune. Ozzy and his hair slinging band are surprisingly credible in this show. Sure, Ozzy has put on some pounds and seems to be somewhat robotic at times (lots of victory arm movement...). But he still seems genuine in his desire to entertain the fans. And they were obviously entertained. The crowd responds very well to the new tunes and the backing band is more than adequate. Ozzy and his bandmates wait until the end of the show before giving the audience what they had all come to hear...three choice classic Black Sabbath tunes. We kinda expected the Sabbath material to sound tired and worn out...but Ozzy's band does an amazing job of recreating the sound and feel of the original band. One thing we couldn't help but wonder is whether or not Ozzy overdubbed the vocals. At times it seems like he's singing...but at other times the vocals sound too good for a live performance and it appears he pulls the microphone away from his mouth while his voice continues on for a second or two. In any event, this will definitely please Ozzy's fans. He hadn't quite become a caricature of himself...yet...although he does look kinda odd running around stripped to the waist wearing leotards. Recommended for diehard fans.
Pan - These Are The Things I Love And I Want To Share Them With You (Independently released CD, Pop)
Pan is the quartet comprised of Ian Flegas, Nate Stewart, Ryan Hutchens, and Dylan Dickerson. The band released an EP (Post Rock Is Not Dead) in 2011 and this is the follow-up full length debut. These Are The Things I Love And I Want To Share Them With You is an instrumental album for the most part but the band is not averse to occasionally throwing vocals into the mix. If you're into guitar instrumentals, there's a lot of material to love here. These tracks feature some rather spectacular guitar stylings that are tasty and sometimes rather complex. Mature sounding stuff here for a debut full-length...so it'll be interesting to see where these guys head in the future. Twelve tasty treats including "Byoko," "Slow/Steady," "Helen and Francis," and "Arkansas."
Pixel - Reminder (CD, Cuneiform, Progressive)
Curious to hear what ultra-cool Norwegians are listening to these days...? Our guess is that the way cool music fans there are probably heavily immersed in the magical world of Pixel...a band that defies categorization and bends and blurs the lines that separate. The band is the quartet comprised of Ellen Andrea Wang (bass, vocals), Harald Lassen (saxophone), Jonas Kilmork Vemoy (trumpet), and Jon Audun Baar (drums). All four are extremely accomplished musicians playing a strange brand of music that combines elements from jazz, experimental, modern classical, and progressive rock. But even though they're treading in some unfamiliar territories, these folks create music that is surprisingly accessible and warm. There are so many bands recreating the sound of 1970s progressive rock. The musicians in Pixel are reinventing the ideas from that time period. So many interesting perspectives presented here... Provocative and wildly creative tracks include "Home," "Esset," "Call Me," "Waltz 1," and "An Apple In The Country Hill." TOP PICK.


Red Room Cinema - Apsis (CD, New Granada, Instrumental)
Epic instrumentals from Tampa, Florida's Red Room Cinema. The tracks on Apsis range from subtle and pensive to driving and rather intense. The band is the duo of Anthony Maltese (guitar, keyboards) and Brian Buleson (bass). We've said this many times before but it bears repeating. We admire folks making instrumental music because the folks making the music are almost certainly doing so out of pure artistic integrity. The musical world is centered around songs with vocals...so folks creating instrumentals are most certainly aware of the fact that they're playing for a more limited audience. Apsis comes across very much like an audio painting. These compositions were created with great attention to detail...the arrangements are cerebral and effective. The cool cardboard foldout sleeve features some beautiful artwork courtesy of Michael Swenson. The CD is divided into three sections: "Apsis," "White Arrows," and "Shadows of A Forgotten City." Cool stuff.
Russ Seeger - Live In Peace (CD, Paradiddle, Pop)
Although he's apparently a fixture on the Long Island, New York music scene, we have to admit this is the first time we've knowingly been exposed to the music of Russ Seeger. And that's probably because over the past few years Seeger has spent his time acting as a backup player for other artists. In the past Russ has played with Peter Rowan, Vassar Clements, Peter Stampfel, Rick Danko, and Levon Helm among others. He finally decided to collect his best songs and record an album...and Live In Peace was born. This is not a live album as the name might suggest, these are studio recordings mixed by Grammy-winning producer Bob Stander. The overall vibe of these tunes reminds us very much of Elvis Costello...even the vocals are similar. Seeger's got a great knack for coming up with rockin' tunes and his cool masculine vocals are particularly inviting. There's a great deal of commercial potential here...many of these songs sound very much like oughta be hits. Thirteen smart tracks here including "No Crime Like Hatred," "Sound Asleep," "One Side of Love," and "The Great Unknown."

SH.TG.N - SH.TG.N (CD, Moonjune, Progressive)
The subgenre stated at the top of the press release that accompanied this album says it all: "Heretic Neo-Medieval-Carnival-Folk-Metal-Jazz-Rock-in-Opposition"...WHEW! The guys in Belgium's SH.T.G.N (usually pronounced "shotgun" by most people) probably scare most listeners off with their wildy intense compositions. It's likely just a bit more than the average listener can take and/or comprehend. The tracks on this self-titled album were recorded live and there are no overdubs. So what you're hearing here is the exact sound of the band playing with no extraneous variables added. As such, you'd never guess this wasn't a layered studio session. The playing is fast, furious, and intense...and these guys obviously spent a great many hours practicing and rehearsing this material. This is a hard one to describe...but the song titles should give you a keen idea of what to expect here... "Dead Baby," "Deejays Should Have Low Self-Esteem," "Save Us From Bloody Women," "Erase Her Dad"... So you can tell that these guys have an obvious sense of humor about what they're doing (!)... Wildly creative stuff that pushes the envelope off the table...
Silent Rider - Silent Rider (Independently released CD, Pop)
Silent Rider is the one man band created by Reed Kackley. Kackley spent several years making music and playing in other bands...but this is the project he's apparently always wanted to create. This, his self-titled debut album, features nice smooth technology-based modern pop with a heavy emphasis on layers and arrangements. The songs are basically pop but they are infused with some subtle threads of soul and rhythm and blues. Reed has a great voice for the style of tunes that he writes. His voice is smooth and subtle and always merges perfectly with the instruments. Twelve groovy tracks here and each one has something credible to offer. Our favorite cuts include "All That You Know," "Dust On My Knees," "Dead Weight," and "Out of Reach."
Slices - A Cross-Section of Classical Works for Small Ensemble (CD, Navona, Classical)
The folks at Navona Records once again prove that classical music isn't just stuff written by a bunch of people who died long ago (!). The appropriately-titled Slices offers just that...a cross section of chamber works by contemporary composers around the world. This fifteen track album features compositions from Reynard Burns, Lionel Sainsbury, Hakan Sundin, Hans Bakker, Alan Beeler, Christina Rusnak, and William A. Fletcher...all truly credible and all truly...living. Performers include the Moravian Philharmonic Winds, flutists Lisa Hennessy and Marta Talabova, clarinetists Ales Janecek and Yhasim Valenzuela, pianist Karolina Rojahn, and violinist Mark Berger. This is a classy collection that's sure to open minds and make people aware of modern undercurrents in the world of classical music. In addition to the music, this enhanced CD also includes photos, video, viewable scores for each piece, and more. A slick and concise overview.
Order in the
Snort.
Jeremy Spencer - Bend In The Road (CD, Propelz, Pop)
Many years passed by here in the babysue offices without a single submission from any of the members of Fleetwood Mac. And now this year out of the blue we suddenly receive not one...but two. Last month we reviewed an album from Peter Green. And shortly after we received/reviewed it we received this, the latest solo release from Jeremy Spencer. This album was originally released in April of this year as a limited edition double vinyl LP. Now due to demand the album is being released as a single CD. Considering Spencer's lengthy voyage into the business world of music, many folks will be surprised at how fresh and inspired the songs on Bend In The Road are. Instead of sounding like a burned out guitar player, Jeremy comes across sounding like a man who still has music running through his veins. These songs are laced with folk music and the blues. The guitar playing is precise and wonderfully resonant. It's great to hear Spencer making music again. This sounds nothing like the hit pop songs Fleetwood Mac fans are familiar with (!). Cool reflective cuts include "Homesick," "Walked A Mile," "Desired Haven," and "Merciful Sea."
Staind - Live From Mohegan Sun (CD, Armoury / Eagle Rock Entertainment, Rock)
Have the guys in Staind really been making music since 1995...? Time sure seems to fly by sometimes. In fact, we'd be willing to bet that the folks who attended this November 25, 2011 concert in Connecticut saw time fly that night. The band is now the quartet comprised of Aaron Lewis (vocals, guitar), Mike Mushok (guitar), Johnny April (bass), and Sal Giancarelli (drums) [original drummer Jon Sysocki left the band last May]. Though they've been around for many years, these guys have yet to soften their sound or sell out. And yet the band has managed to sell over fifteen million records over the past two decades. Not bad for a super loud and heavy group that never resorts to recording hit singles. Sixteen hard-hitting tunes here including "Eyes Wide Open," "Fade," "Paper Wings," and "Something To Remind You." This particular concert is also being released on DVD and Blu-ray...
Swans - The Seer (Double CD, Young God, Progressive/rock)
Michael Gira is certainly one of the most active, credible, prolific, unusual, and confusing artists on the planet. Even though we don't always understand what he's doing, we always appreciate his genuinely unique spark. There aren't many folks out there who would continue making music for so long who are driven almost completely by the love of making music. According to Michael, The Seer is "...the culmination of every previous Swans album as well as any other music I've ever made, been involved in or imagined." That may sound odd...but it's probably a very accurate way of describing the goings on here. This perplexing double album contains strange progressive compositions that are somewhat abstract and sometimes hypnotic. Swans albums are endeavors where anything can happen. As such, it becomes almost impossible to compare the music to other artists or bands. The list of folks contributing their talents is complex and lengthy...far too many to mention within the confines of this short review. In addition to the double CD set, The Seer is also being released as a triple disc set containing a live DVD. Swans are not for everyone...nor do they try to be. The band will be embarking on an "endless tour" for the latter part of 2012. Amazing stuff here, perplexing, mind bending, psychedelic, and bizarre. This one's sure to please fans of the band or anyone else who may want a pure jolt of unbridled creativity... Top pick.


Tam Lin - Garden In Flames (Independently released CD, Pop)
The fourth full-length release from New York City's Tam Lin...the musical project spearheaded by singer-songwriter Paul Weinfield. This nine track album was produced by Mario J. McNulty who has produced major artists like David Bowie and Philip Glass in the past. Garden In Flames presents smooth classy melodic soft pop tracks that recall classic artists like Tim Buckley and Leonard Cohen. Weinfield isn't trying to be artsy or weird on this album. These tracks use traditional instruments to support his intelligently written compositions. There's a heavy emphasis on lyrics and great care was obviously taken to use just the right mix of instruments in order to give the songs depth instead of burying them in layers of sound. Paul comes across like a genuine kinda guy here...sincere in his thoughts...pensive and reserved with his voice. Folks around New York are probably already digging this guy in a big way in the underground clubs. With the release of this album his popularity will continue to expand to other cities and states. Nine smart songs here including "Field of Reeds," "Lionheart," "Waiting To Touch the Ground," and "Money."
Thinking Plague - Decline and Fall (CD, Cuneiform, Progressive)
A puzzling album with plenty of odd time signatures and strange flavors. The folks in this Colorado-based band are inspired by artists like Arts Bears and Henry Cow (??!)...so if you're looking for standard pop fare you can be certain you won't find it here. To our ears, the songs on Decline and Fall sound something like Stereolab...except much more herky jerky and peculiar. The six musicians in this band write and record exceptionally complex music. Because the music is so peculiar and unfamiliar sounding, most folks probably aren't going to know what to make of this band. But those who "get it" will be heavily rewarded. Six lengthy tracks here that combine ideas and sounds from multiple musical universes. Our favorite cuts include "Malthusian Dances," "Sleeper Cell Anthem," and "Climbing The Mountain." A heady experience in so many ways...
Toadies - Play Rock Music (Advance CD, Kirtland, Rock)
Hard rockers The Toadies return with another hard rockin' batch of tunes. We sure dig what we're hearing...we always dig what these guys do. We didn't receive full artwork on this one so unfortunately we aren't providing a complete review here. Just wanted to let you know this album's out...good stuff...
Uncle Lucius - And You Are Me (CD, Entertainment One, Bluesy pop/rock)
After releasing their 2009 album Pick Your Head Up, the guys in the Austin, Texas-based band Uncle Lucius decided to focus on touring. During that time, songs from the album ended up being included on television shows like Castle and Friday Night Lights. The constant touring must have paid off, as the band is sounding mighty fine on this classy eleven track album. The guys in Uncle Lucius play bluesy pop/rock tunes that should connect well with most music fans. The emphasis is on vocal melodies and danceable grooves...just the kinda stuff that drives folks wild in the bar circuit across the country. You can tell these guys have paid their dues, as the playing here is tight and ultimately inspired. No bizarre special effects or weird instruments. This is gutsy stuff stuff played with traditional instruments...true radio-friendly stuff. Our favorite cuts include "Set Ourselves Free," "Keep The Wolves Away," and "Just Keep Walking."
The Universal Thump - The Universal Thump (Independently released double CD, Pop)
The Universal Thump is the duo of Geta Gretler and Adam D. Gold. And on this double CD over 60 musicians (!) lend their support to the proceedings. When we first read this little tidbit we were concerned this might be one of those drastically overproduced projects...but that is indeed not the case at all. This self-titled album features dreamy melodic modern pop with wonderfully warm and breathy female vocals. Some of the more pop-oriented tracks on this album remind us very much of the band Ivy...but some of the more abstract and peculiar cuts sound completely different. This is an album that's bound to get folks talking. These folks offer an amazing amount of material here and there's no filler. The songs were inspired by Melville's Moby Dick...but you don't even have to know that to appreciate the music. Cool infectious slightly symphonic tracks include "Swimming," "Honey Beat," "Dwell," "Linear Messages," and "Only An Ocean." Crystal clear ideas, executed to perfection. The more we spin this...the better it sounds... Top pick.


Vayizaku - We'll Always Remember (Independently released CD, Pop/rock)
Sharp snazzy pop/rock from the guys in New Jersey's Vayizaku (the name means "to call out" in Hebrew). In the press release the band states that one reviewer described their music as "Coldplay meets Green Day"....a pretty accurate way of describing what's going on here. Some of these melodies (and definitely the guitars) also remind us of the criminally underrated babysue favorite Fastbacks. This band is the duo of Albert Kahn (vocals, guitar, piano) and Coray Selfert (bass). We'll Always Remember features thirteen cool upbeat rhythm driven tracks with cool gliding melodies and good solid vocals. These guys have done an exceptional job of capturing their sound and spirit on this independently released album...and the range of material is impressive. Sounds like they had a great time recording these nifty l'il cuts. Our favorites include "Cool Bus," "Soldier On," "My Jubilee," and "Hit and Run." Way cool groovy vibes happening here...
Videotape - This Is Disconnect (Independently released CD-R, Pop)
True underground music from the true underground. This disc arrived in our mailbox with no accompanying information...no URL...nothing except a CD-R and a very simple cardboard sleeve (courtesy of the fine folks at Crash Avenue). So instead of delving out facts about the band all we can do is react to the music itself. This is a short album that clocks in at just over 36 minutes. But over the course of the ten tracks on This Is Disconnect these folks prove that they're making music for all the right reasons. These songs are presented simply without a lot of unnecessary clutter getting in the way of the songs themselves. The songs are basic underground pop and the female vocalist has a cool voice that reminds us slightly of a cross between Bjork and Siouxsie Sioux...while never sound too much like either one (?). Some slight shoegazer threads happening here...but these songs are, for the most part, upbeat pop cuts. Groovy tracks include "Static," "Perennial," "Form," and "Glass Ceiling."
Vlatkovich Tryyo - Perishing Woman (CD, pfMENTUM, Progressive)
We've learned over the past few decades to pay attention to specific labels because (even though we don't tend to be label snobs) some labels just seen to have a knack for consistently picking and choosing interesting and unique artists. pfMENTUM is a label you can depend on. These folks seem to tap into an endless array of creative and unusual music flowing through the veins of America's vast and curious underground. Vlatkovich Tryyo is the trio comprised of Michael Vlatkovich (trombone), Jonathan Golove (electric cello), and Damon Short (drums). These fellows play spontaneous improvisational modern jazz that often teeters into the experimental realm. We didn't receive a press release with this disc...but from the sound of these cuts we'd guess that these were recorded for the most part directly to tape or hard disc with very few or no overdubs. Considering how many artists and bands layer music to make up for a lack of substance...this approach is most appealing. Vlatkovich does some very interesting things with a trombone that we've never heard before...stretching the limits of what is usually a very predictable instrument. Nine classy tracks here including "Pursued By More Past Than Future," "Pershing Woman," and "I Let My Magic Tortoise Go." Slightly perplexing and mesmerizing stuff...
Gosh.
Don't ya'll never
Wash your
Wash?
Wasteful Consumption Patterns - Khrome (CD-R, Intolerance, Hard rock/electronic)
Whoa...this album instantly reminded us of the 1990s when so many rock bands seemed to be pushing things to the absolute limit. The folks in Wasteful Consumption Patterns play a thick blinding brand of industrial rock that is loud, harsh, and slightly violent. Blending elements of electronics with death metal and industrial rock, these folks have come up with a hard hitting batch of tunes that are not recommended for the faint of heart. Some of the tracks pack an intense punch...and there are some definite threads of evil embedded into these compositions. Thirteen heavy cuts for underground music fans...including "Eat Your Face," "Logical Progression," and "I Don't Care." Love those thick overdriven guitars. Crazed and intense.
We Are The Woods - Whales and Roses (Independently released CD, Pop)
We Are The Woods is the Lancaster, Pennsylvania-based trio comprised of Marcia Webb, Tyler Beckwith, and Jessie Murphy. These three individuals write and record music using traditional instruments...and the songs come across sounding like an intriguing blast from the past. The compositions on Whales and Roses combine elements from folk and Americana into a strangely inviting brand of modern pop music. The emphasis is on melodies and lyrics...both of which are essential ingredients here. The band's music seems to be picking up speed fast. The trio's previous albums have been met with a great deal of admiration and praise...and folks are bound to have the same reaction to Whales and Roses. Ten well-crafted cuts here including "Whales and Roses," "Black Diamond, Pink Diamond," "Subway," and "In The Wishes."

We Feed Alone - We Feed Alone (Independently released CD, Rock)
The debut album from Chicago's We Feed Alone. These guys play music that alternates from hard twenty-first century rock to a more grungy type of 1990s music. This is a short album that's just over 33 minutes in length. So the band seems to want to make their point and then exit...leaving fans hungry for more. Which is the exact reaction we had when this one ended. The band is comprised of Doug Wagner (vocals, guitar), Eric Straton (drums), Scout Hughes (bass), Erling Johnson (lead guitar), and Jeff Schwier (guitars). This is some serious stuff from a band with a serious image. Nothing but cool hooky rockers here. Our favorite include "Inspire," "Bodies," "Patriot," and "New Design."
Laura Wilde - Sold My Soul (CD, Vice Grip Music Group, Pop/rock), Live performance (August 21, 2012, Track 29, Chattanooga, TN)
Australia's Laura Wilde is a serious new contender in the world of hard modern pop. She has just released her debut album Sold My Soul and has begun playing live dates in the United States to support it. When we first listened to Wilde's music we liked what we heard...but several spins later we found ourselves warming up more and more to her commercial style. Her songs are basically pop but they are driven by heavy metal undercurrents. Some of the tunes are even kinda bubblegummy...which of course is way WAY cool. (!). An interesting mix of material on this debut, and she pulls it off with style and sincerity. Our favorite tracks include "All Alone," "Freeek!", "Back Seat," and "Classical Guitar Star." If you like buzzsaw guitars and singalong melodies you may very well go apeshit over this. We had already played the album at least a dozen times before Laura's show at Track 29 in Chattanooga so we were very familiar with the material. Ms. Wilde and her band hit the stage at exactly 8:00 PM...and they began with a BANG. But even though the band members were playing like holy hell, during the first three songs the audience just seemed bored. We could tell immediately that hardly anyone was familiar with the songs. If they had been...well, they would've all been a throbbing mass of excitement right off the bat. We were feeling really bad for Ms. Wilde and her crew because they sounded so great and few folks seemed to be noticing. But that wasn't stopping Laura from hooting and yelling at the audience and giving it her best. We were sure the folks in the band were going to leave disappointed. But suddenly after the fourth song or so audience members started clapping...yelling back...and dancing. And before you knew it, there was a big mass of folks at the front getting into the music and having a helluva time. Any artist who can win an audience over as an opening act within the confines of a short half hour show...is obviously something quite special. Laura's got a super solid band backing her up. The drummer is one INTENSE guy...pounding his drums so hard you have to hear him live to believe it. The bass player's a real hair slinger and visually reminded us of the guys in Redd Kross very early in their career. The guitarist looked very British...with a cool cropped haircut that makes him look like a cross between Pete Ham and a very young Rod Stewart (we loved his candy apple red Gibson SG). Wilde was intensely beautiful, wearing black leather and studs and her long platinum hair was flying like the wind. But even though she was ripping the shreds out of her classy black Flying V she never stooped to acting dirty or being overtly sexual. This was a very PG show and we really appreciated that. We were disappointed that the band only played for about 35 minutes (bummer!)...but that's the way life is when you're the opening act. We were going to stay and see some of Ted Nugent's show but...we had already seen what we had come to see so we made a bee line for the door. Ahhhh...such GREAT FUN.... We should also mention here that Track 29 is one top notch club...nice folks, great lights and sound... There's a totally COOL vibe happening at this classy venue. All Laura Wilde needs right now is one hugely popular song like Nugent's "Cat Scratch Fever" and she'll be an instant celebrity for years to come. She's got the looks, the personality, and the songs to go ALL THE WAY. This album and concert are both TOP PICKS...


Alicia Witt - Live At Rockwood (Independently released CD, Pop)
Most people know Alicia Witt for her work as an actress. She has appeared in numerous televisions shows (including Law & Order and Cybill) and films (88 Minutes, Two Weeks Notice, Last Holiday, Mr. Hollands Opus). But for the past three years she has also been out there making music...and from perusing her web site we can't help but think that it may just be her main passion. The tracks on this album were recorded live at the Rockwood Music Hall in New York on January 24, 2012. They feature Alicia and her band playing some mighty tasty tunes for a very appreciative audience. Witt's quite accomplished on the piano and she comes across sounding like a skillful and seasoned musician who has presence and personality. Backing Alicia during this show are Martin Rivas (bass, guitar) and Ray Rizzo (drums). It'll be interesting to see if Witt's main focus continues to be acting...or if the emphasis is on music. Judging from what we're hearing on this album, our guess is that this talented young lady will probably succeed at just about anything. Well crafted cuts include "Me Or New York," "Judgment Day," "Fighting For Crumbs," and "I Hope It's Me."
The Woodpile - Life Vacation (CD, 30K, Rock/pop)
We receive lots of lo-fi pop releases...but for some reason we rarely hear bands treading into lo-fi rock territory. Vandergrift, Pennsylvania's The Woodpile is a band delving into the simpler side of rock/pop music...offering melodic tunes that haven't been hampered by overproduction and overdubs. This ten track album features cool tunes that range from rock to pop to pensive and moody. The songs are driven by cool fuzzy guitars...and the vocals are surprisingly subdued. The band is comprised of Radiation Rick (bass, guitars, keyboards, vocals), Steve Whooler (guitar), E. Graham (guitar, vocals), Big Cat Lynch (vocals), and Chris Beln (drums). If you require your music to have that slick generic studio sound of a major label release, this may be a bit rough for your taste. But if you dig the true sounds of the underground...Life Vacation is sure to please with cool credible cuts...
The Word "Obtuse" - A great example of how STUPID we can be...
We're hoping that some of the people we have offended over the years will read this paragraph...because if we're lucky they might end up not hating us so much after all. For many, many years people have used the word "obtuse" to describe our cartoons and our writing...and we always considered it a huge compliment. After all, who wouldn't want people to describe their stuff as being "unique and different" (which is what we always thought the word meant!). Last month a really cool musician wrote us, seeming troubled by the fact that we described his album as "obtuse." After reading his note we changed the word "obtuse" to "abstruse" which seemed to be more to his liking. Then we decided it might be a good idea to actually SEE what the DEFINITION of "obtuse" actually IS. Imagine our shock and surprise when we found that the word means "characterized by a lack of intelligence or a lack of sensitivity." We can certainly see how that applies to our own material (we kinda enjoy being perceived as being stupid and insensitive). But when we've been writing about music we love calling it "obtuse" for so many years...this was never EVER what we had in mind! Fortunately instead of being bothered by the whole silly ordeal we started laughing...and snickered for the rest of the afternoon about our lengthy blunder. We don't mind admitting our mistakes and we also don't mind admitting how extraordinarily STUPID we can be at times. So to all the cool folks out there we called "obtuse"...what we MEANT to say was "UNIQUE AND DIFFERENT." Now here's the best part of the story. We've been using the word "obtuse" incorrectly for...oh, let's see now...ONLY ABOUT TWENTY YEARS OR MORE (...and that's the truth!). We were going to do a search of our web site and fix all the "obtuse" goofs and then we thought...no, no, NO...we don't wanna go back and re-write/correct history...we just wanna let things be whatever they were...
Shingo Yuji - Introducing Shingo Yuji (Independently released CD, Jazz)
In his early years growing up in Japan, Shingo Yuji played the shakuhachi (a traditional Japanese flute). But when his father began teaching him how to play the guitar he quickly switched his focus to the six-stringed instrument. Then while in high school he was introduced to the music of Jaco Pastorius...and he was so impressed that he immediately began to emulate his fluid playing style. Years later Yuji moved to Los Angeles to continue pursuing his love of music. Finally in 2010 he recorded this, his debut album. Along with backing musicians Dave Robaire (bass) and Dan Schnelle (drums), Shingo presents some remarkable cool guitar licks. Except for the teachings of his father he's a self-taught musician...which may explain his unique spontaneous style of playing. This eight track album is smooth, seductive, and ultimately very fluid. Our favorite compositions include "Laputa," "The Dry Cleaner From Des Moines," and "Help." Cool stuff from an up-and-coming classic jazz artist...
Zen Widow - Screaming In Daytime (Makes Men Forget) (CD, pfMENTUM, Progressive)
Zen Widow is the trio comprised of Gianni Gebbia (alto saxophone), Matthew Goodheart (grand piano, recursive electroacoustic metalaphones), and Garth Powell (drums, percussion)...along with guest artist Wadada Leo Smith on trumpet. The compositions on Screaming In Daytime (Makes Men Forget) are "based on a series of sequences and harmonic series used by the late composer and tenor saxophonist firebrand Glenn Spearman." Spearman was an important player in the San Francisco-Bay Area Jazz community for many years so this music was created with him in mind. The disc is divided into five sections: "Gifts We Have Forgotten," "Notated Memory," "Black On White Paper," "This Seeming Dream," and "Musa Physics." Strange sparse moody stuff here...the playing is inspired and exceptional (which always seems to be the cases with releases on California's pfMENTUM label). Strangely haunting and sometimes seductive...
A
Abraham Lincoln Vampire Hunter - Original motion picture soundtrack
Abundance - Manner effect
Jason Adamo Band - Bricks & mortar
A Dangerous Method - Original motion picture soundtrack
Affinity - The Baskervilles reunion: 2011
Age/Sex/Occupation - This side of the fence
Miguel Algarin / Albey Balgochian - Soul to sol
All The Right Moves - The monster I've become
Amazing Spider-Man - Music from the motion picture
Amenities Package - Out of phase
American Revolution - Buddha electrostorm
A Midsummer Night's Dream - The winter's tale
Ammo Without A Gun - Ammo Without A Gun
Animal Parts - Animal Parts
Answers To Nothing - Original motion picture soundtrack: Music by Craig Richey
Richard Anthony - Love is the power
Ashbury Keys - Wake up
At Sea - A new machine
Auburn - Indian summer
Danielle Aument - Songs for you
Authorities - King pao au go-go
Avengers - Avengers
Axel's Axiom - Uncommon sense
Azud - Mrindle
B
Backwords - By the neck
Dave Ball - Don't forget your alligator
Bill Barner - Ten tunes
Bonnie Barnett Group - In between dreams
Bedhed and Blondy - Down south
Bernie - Original motion picture soundtrack
Black Pistol Fire - Big beat '59
Ivan "Funkboy" Bodley - Look at that cookie
Alisa Boniello - Lovestruck
Anna Borges & Bill Ward - Receita de samba
Francis Bowie - Francis Bowie
Crystal Bright & The Silver Hands - Muses and bones
Bucket Boys - Leavin'
Burning River Gamblers - Burning River Gamblers
Adam Burrows - Tall tales
C
David Caceres - David Caceres
Caltrop - Ten million years and eight minutes
Campbell Apartment - In
Tim Carey - Room 114
George Carill - Relevant
Carter Calvert - And the Roger Cohen Trio
Jeff Campbell - Stop and go
Guy Capecelatro III - North for the winter
Carousel - 27 rue de mi'chelle
Casa De Mi Padre - Original motion picture soundtrack
Case Theory - Cinematic
Susan Cattaneo - Little big sky
Celeste - Ready to fly
Sergio Cervetti - Nazca and other works
Cheers Elephant - Like wind blows fire
Chief Fuzzer - Transcendental road blues
Churchwood - Just the two of us
Citadel Besieged - The winter of evermore
Dawnya Clarine - Walking on water
C-Leb & The Kettle Black - C-Leb & The Kettle Black
Coke Weed - Nice dreams
Phil Collins - Live at montreaux 2004
Comanchero - The undeserved
Como Brothers Band - The speed of sound
Dylan Connor - Primitive times
Convalescents - Armageddon
Copernicus - Live! In Prague
Copernicus - Victim of the sky
Copper Gamins - EP
Corduroy Road - Two step silhouette
Cornflower Blue - Run down the rails
Chris Cortez - Aunt nasty
Gheorghe Costinescu - Jubilus & Pantomi
Crap Detectors - Vs. parrot man
Crooked Saint - Sweating bullets
D
Trent Dabbs and Amy Stroup - Sugar + The Hi-lows
Peter Daltrey - King of thieves: The best of Pter Daltrey Volume 2
Dandelion War - We were always loyal to lost causes
Dare Dukes + The Blackstock Collection - Thugs and china dolls
Darkest Hour - Original motion picture soundtrack: Score by Tyler Bates
Darlingside - Pilot machines
Danny Darts - American songwriter
Dashboard Madonna - Neon life
Dashboard Madonna - Neon life EP
Ryan Davidson Trio - Ryan Davidson Trio
Billie Davies Trio - All about love
Dawns - Limited EP
Daydreamers - With your love
Days of Grace - Original motion picture soundtrack
Dead Rat Orchestra - The guga hunters of ness
Deep Purple - With orchestra: Live at montreux 2011
Deep Purple - Total abandon Australia '99
Delta Moon - Black cat oil
Xander Demos - Guitarcadia
Jon DeRosa - Anchored EP
Jon DeRosa - A wolf in preacher's clothes
The Descendants - Music from the motion picture
Tony Desimone - The second time around
Destroy Nate Allen - With our powers combined
Disseriph - Disseriph
Diva - Moon moods
Dolfish - I'd rather disappear than stay the same
Donna and Doug - Take the day off
Doors - Mr. mojo risin': The story of l.a. woman
Dream Girl - Bon death
Drowned In Meaning - Drowned In Meaning
Drunken Prayer - Into the missionfield
John Du Cann - The many sides of 1967 - 1980
Dumb Blonde - Miss guy
Xenia Dunford and the Eastern Exile - Lonely streets
E
Earps - A tribute to Buck Owens: Buckle up!
Yelena Eckemoff - Forget me not
Eclectic Mayhem - Eclectic Mayhem
Electrik Emily - Radio active
Electrik Emily - Stiletto rock
Elevator Art - Tent city
Elika - Always the light
Annalise Emerick - Starry-eyed
Empire Escorts - Empire Escorts
Emaculent - Emaculent
Engloria - Drive EP
Evita - The broadway cast recording
EWW Yaboo - So many of the kids b/w Make it fast
Adam Ezra Group - Ragtop angel
F
Finding Clyde - Sacrifice it all
Jeremy Fisher - Mint Juleps
Tim Foljahn - Songs for an age of extinction
Forbidden Dimension - The golden age of lasers
Foreigner - Alive & rockin'
Forever Her Nighitmare - The rebirth
Josephine Foster - Blood rushing
Bill Fox - One thought revealed
Frank - Here together
Ian Franklin and Infinite Frequency - Breaking grounds
Frequency - Frequency
Furious Seasons - My analog face
G
Peter Gabriel - Live blood
Will Galison - Line open
Jose Garcia - Songs for a lifetime
Jackson Garrett - Let sleeping dogs lie
Gashers - Law is not order
Steve Gates - A bee in her mouth
Gazpacho - March of ghosts
Uli Geissendoerfer - Colors
Robin George & Vix - You
Jenny Gillespie - Belita
Girls Love Shoes - Supamedicine
Girls Love Shoes - Stars
Grannies Club - Wait & see
Gone - Original motion picture soundtrack
Ash Gray and the Girls - Born in the summer
Tini Grey - Shades of grey
Nathan Griffin - Nathan Griffin
Pat Guadagno - New Jersey material
Katie Guthorn - Why not smile?
Guzzer - Who hit the guzzer
H
Habit - Lincoln has won
Lua Hadar with Twist - Like a bridge
Hard stuff - Bolex dementia
Hard stuff - Bulletproof
Lauren Harding - Heart in a box
Jason Haywood - A thousand miles since yesterday
Matt Hebert - Tomorrow in the sun
Sylvia Herold and the Rhythm Bugs - The spider and the fly
Harris Group - Choices
Gavin Harrison & Osric - The man who sold himself
Josh Harty - Nowhere
Jason Heath and the Greedy Souls - Packed for exile
Jon Herington - Time on my hands
Charlie Hill - The landing
Hillbily Vegas - Ringo manor
Johnny Hodges - Yeah...about that
Homespun Remedies - Great depression
Penelope Houston - On market street
Russell Howard - Cityheart
Hully Blower - Hully dulls the blower
Huxter - #2
I
Illdotlogic - Dreams in stereo
Illness - A monument to our gilded age
I Melt With You - Original motion picture soundtrack
Inner Flame - A tribute to Rainer Ptacek
Insects of the Underground - Mind matter
Iron Lady - Music from the motion picture
Iveys - Days & nights
J
Jackity Jack Jack - Jackity all the way home
Brian James - The wild and free EP
Elwood James Band - EJB
Olivier Jarda - Good luck cartel
Jack Jeffery - The constant that remains
Karen Johns & Company - Peach
Mary Ann Joyce-Walter - Cantata for the children of terezin
Justin Jude - 5 kinds of rain
Mike June - Exile on wilson street
K
Kaaa - A is for zebra
Bruce Kaphan Quartet - Bruce Kaphan Quartet
Ramin Karimloo - Human heart
Karney - Love and respect
Naama Kates - The unexamined life
Dave Keener - The easy way
Zonder Kennedy & The Scoville Junkies - Zonder Kennedy & The Scoville Junkies
Art Kenyon - Art Kenyon
Kid Savant - Drop it on the stereo
Kinder Machines - Beaten by them
Kevn Kinney - A good country mile
Klassik - In the making
Koko Beware - Something about the summer
Susan Krebs Band - Everything must change
L
Richie Lawrence - Water
Andrew Leahey - & The Homestead
Leander Rising - Heart tamer
Josh Levinson Sextet - Chauncey street
Leslie Lewis - Midnight sun
Light - 1102/2011
Light the Black Skye - Looking out looking in
Steve Lipman - Ridin' the beat
Brian Lisik - The mess that money could buy
Little, Big - Pins and narwhals
Lola Versus - Original motion picture soundtrack
Longreef - Dirty motel
Loop 2.4.3 - American dreamland
Lost Lovers Brigade - Skeletons
Jessica Lynne - Spiritual cowgirl
M
Mad Planet - Ghost notes
Manooghi Hi - Silence
Lisa Marie - Summertime jazz
Christina Martin - Sleeping with a stranger
McCormick Percussion Group - Concerti for strings with
Mean Season - Mean Season
Memorials - Delirium
Milks & Rectangles - Milks & Rectangles
Giulia Millanta - Dust and desire
Mommyheads - Vulnerable boy
Money In The Banana Stand - Giant steps II
Monks of Mellonwah - Neurogenesis
Moonlight Social - Heading south
More Music From - The Rum Diary
Morning Set - Morning Set
Ken Will Morton - Contenders
Mr. Meaner - Drinking again
MSB Family Band - MSB Family Band record
Maria Muldaur - Christmas at the oasis: Live at the rrazz room
Putnam Murdock - Brand new widow
Dale Murray - Dream mountain dream
MW Ensemble - MW Ensemble
My Furious Frenzy - Venus on fire
N
9Tomorrows - Gravityi in love
Namesake - Borders & fences
Arthur Nasson - West cambridge cowboys
Nearly Beloved - Where's bob
Lukas Nelson - Wasted
Willie Nelson - Remember Me Vol. 1
Thea Neumann - Lady and the tramps
David Newberry - No one will remember you
New York Rifles - Girl shaped girl
Nfected - Karate style 2
Night Genes - Like the blood
Nobox - Hollywood is on fire
No End Of Now - Some music we made
O
Old Time Machine / Old Cabin - Split EP
Old Time Machine - Old Time Machine
Oliver Dawson Saxon - Motorbiker
Once: A New Musical - Original broadway cast recording
Oooooooo - Looooooo
Open Hand - Mark of the demon
Ryan David Orr - Mordred the quarter known
Our Lives - Out of place
P
Painted Blind - Painted Blind
Papa Juke - Out of the blues
Paranha 3DD - Original motion picture soundtrack
Pariah - Original motion picture soundtrack
Petunia & The Vipers - Petunia & The Vipers
Sal Piamonte - Lives in devil city
Piffaro - Los ministriles in the new world
Plastic Arts - Academy clonez
Vajra Pleroma - Vajra Pleroma
Pong - Live at the continental club
Poor Young Things - Let it sleep
Porter Draw - California widow
Pow Wow Now - Let's have a pow wow now
Doug Prescott - The journey and the deep blue sea
Projection - While you were out
Brianna Lea Pruett - The stars, the moon, the owl, the cougar, and you
Penny Jo Pullus - Through the glass
Pz - Pz 4 Pz
Q
R
Radio Fallout - Vox e tenebris
Rags & Ribbons - The glass masses
David Ralston - I don't care
Leandra Ramm - One night with you
Davide Ramos - Sento la tua mancanza
Ray Mann Three - Sketches vol. 1
Reach Around Rodeo Clowns - Dark days dark nights
Reanimation - Giants hide among us
Reasons Be - Hands up EP
Red Laser - Anagramar
Red Lights - Original motion picture soundtrack
Red Jasper - Sting in the tale
Red Moon Road - Red Moon Road
Red Wanting Blue - From the vanishing point
Kate Reid - The love I'm in
Renaissance- Tour 2011: Live in concert
Marcus Reuter - Kopphenson
Riddle the Sphinx - Professional pretender
Donald Ridings - From the wild EP
Rivethead - Doomsday for optimism
Rockabye Baby! - Lullaby renditions of Depeche Mode
Rockabye Baby! - Lullaby renditions of the Red Hot Chili Peppers
Rockabye Baby! - Lullaby renditions of The Smiths
Rockdoves - From the birds
Riff Rockit - Riff Rockit
Jeff Root - Fossil rock
Walter Rose - Cast your stone
Alan Rosenthal - Just sayin'
Rubblebucket - Live in chicago
Rum Diary - Original motion picture soundtrack: Music by Christopher Young
Mike Ruocco - Too late
S
17 Pygmies - CIII: Even Celestina gets the blues
65's - Strike hard!
Sad Little Men - I'll be the octopus
Saga - 20/20
Rachael Sage - Haunted by you
San Francisco Music Club - Love & freedom
Amy Saraiya & The Outcome - Soundproof box
Satin Chaps - Might i suggest
Satin Hearts - Living in overdrive
Eric Schackne - Hammers & strings
Scrapomatic - I'm a stranger and i love the night
Seeking A Friend For The End Of The World - Original motion picture soundtrack
Kenny Selcer - Don't forget about me
Melissa Sellers - Turn me loose
Senayit - Of body
Sophia Serghi - Night of light
Sexy Accident - You're not alone
Sexy Accident - Ninja ninja fight darth vader
Nathan Shaffer - Come bcak america
Shit Computer - Kids & explosives
Nick Simper / Nasty Habits - Live at Scene Vienna
Lorrie Singer & Bradley Kopp - A deep oasis
Andrew Sisk - Treelines
Skyline Drive - Topanga ranch motel
Shevy Smith - Ad astra
Maya Solovey - Forte
Sonali - Speechless
Sonolumina - Sonolumina
Sophisticated Ladies - A true story
Charlene Soraia - Moonchild
South of Ramona - Step inside EP
Stanleys - Always
Starlings, TN - Heartache in 4/4 time
Starroy - Ocho for willow
Steel Chops - Steel Chops
Danny Stoddard - Melinda rose
Stolen Rhodes - Falling off the edge
Stone Temple Pilots - Alive in the windy city
Suit of Lights - Shine on forever
Sunspot - The slingshot effect
Dan Susnara - Prison sanctuary open field...prison
Sweet Interference - The falling in and out
SXO - Cats
Talibam! - Puff up the volume
Lynn Taylor - Barfly
Gordie Tentrees - North country heart
Jesse Terry - Empty seat on a plane
Thieving Irons - Behold, this dreamer!
Kevin M. Thomas - Intensify
Tiger! Tiger! - Cut them where they bleed
Tohpati Bertiga - Riot
To Rome With Love - Original motion picture soundtrack
Total Babes - Swimming through sunlight
Transformers: Prime - Music from the animatd series
Tunnel Trees - Cuppa joe
Twin Trip - II
U
Ultra Sex Laser - Christmas!
Ultra Sex Laser - The lego EP
Ultra Sex Laser - Greatest hits
V
Naga Valli - Eastern soul
Various Artists - Communicating Vessels - 7-inch series Vol. 1
Various Artists - Sample this: Saustex 2012 sampler
Vassy - Beautiful day
Logan Venderlic - Logan Venderlic
Videoing - Reader LP
Video Love - Mon ange
Frank Viele - Acoustic vudu
Gordon Vincent - Mechanical breakdown
W
J. Walker - Ambitions of a writer
Nic Walker - Owls in the dump gift shop
We Are The Last Men On Earth - A girl nam
Whispering Pines - Whispering Pines
Whitelake - Enter the haggis
Why I Must Be Careful - Honeycomb
Bradley Wik and the Charlatans - Burn what you can, bury the rest...
Wilkinson Blades - 4:00 AM
Cole Williams - Out of the basement, out of the box
Chris Willis - Premium / Songs from the love ship v. 1
Jack Wilson - Jack Wilson
Windsor Drive - Wanderlust
Wind Up Radio Sessions - Bird eyes
Wishes and Thieves - Forest fire EP
Tommy Womack - Now what!
Cory Woodward - The truth
Wrinkle Neck Mules - Apprentice to ghosts
Dustry Wright - If we never...
X
Y
YellowTieGuy - Joy in the mourning
Y La Bamba - Court the storm
Yusif - Yusif
Benjamin Yusupov's Viola Concerto - Tango rock concerto
Z
Gina Zavalis
Martin Zellar - The hardways
Zero The Antistar - The broken electric lullaby
Zeiton - Form
Íileur - Ball of flame shoot fire