Contact * Donate * Jokes * LMNOP aka dONW7 * Poetry * Recipes * Store * T-Shirts * Review Policies
March 2013 Comics, Recipes, and Reviews from


aka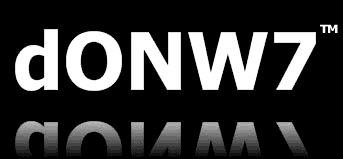 *Top Picks =

John Amadon - The Bursting Sheaf (CD, Hirngespinst, Pop)
Smooth thoughtful guitar-driven pop from John Amadon. John's last album (Seven Stars) was well received. Shortly after recording it, he began work on The Bursting Sheaf. Although the two albums were recorded one after the other, there is one major difference. Whereas Seven Stars dealt with love, Sheaf avoids the topic. Amadon's tunes should appeal to just about anyone who appreciates classic pop artists like Teenage Fanclub, Big Star, The Pernice Brothers, and Wilco. His music is calm and reflective...and his melodies are always right on target. But the real treat here are the vocals. John has a very warm and inviting voice and he never ever sounds like he's forcing himself. These eleven songs drift by calmly like the clouds in the sky...and they have a nice calming effect on the listener. Our favorite cuts include "Walking the Shoulder," "Set Stone," "Cupcake," and "Dream Your Dream Alone." Nice solid pop stuff with brains.
The Antics - Running Faster (Independently released CD-R, Rock/pop)
The debut full-length release from New Jersey's The Antics. The band is comprised of Luke Meisenbacher (vocals, guitar), Derek Rosenbarth (guitar), Kyle Hammerschmidt (bass), and Josh Reitan (drums). These guys have a groovy raw sound that hasn't been ruined by digital processing. The band cites influences such as Joy Division, The Smiths, The Doors, and The Who...and we can hear traces of all these (and more) in their music. The songs on Running Faster are characterized by loud fuzzy guitars, driving rhythms, and a vocalist who really knows how to deliver. The band has apparently already been having a great deal of success around the Northeast. Now with the release of this album, word is bound to spread around the country (and the rest of the world) about their cool rockin' sound. This 32+ album is gripping and inventive. Our favorite tracks include "Touch the Sky," "Alive to Survive," "In The Night," and "Take Your Passport (Let's Get It On)." Way cool stuff from an important up-and-coming band...

Assembly of Dust - Sun Shot (Independently released CD, Pop)
If you love FM radio pop from the 1970s and 1980s...there's a good chance you'll absolutely love the melodic soft pop tunes on Sun Shot. The band is led by Reid Genauer, a fellow with an incredible knack for coming up with memorable songs...and the guy's got a voice that really resonates with pure sincerity. According to the band's web site, Assembly of Dust has a sound that is familiar to other artists like The Band, Traffic, Neil Young, Ryan Adams, Mumford and Sons, and Wilco. We can hear traces of those classic artists here...as well as many more that immediately come to mind. In addition to Genauer, the band is comprised of Adam Terrell (lead guitar), John Leccesse (bass), Jason Crosby (piano, violin) and Dave Diamond (drums). With a bit of luck and timing...these guys could easily find themselves becoming hugely popular in a very short amount of time. Twelve smart tracks here including "Grey Believer," "Vaulted Sky," "Avenue of the Giants," and "Mrs What You Are." We sure wish all independent releases sounded this good...(!).
Bambara - Dreamviolence (CD, Emerald Weapon, Rock)
Strange, moody, loud, noisy, cool, inventive stuff that packs a mighty big punch. Bambara is the trio comprised of twin brothers Reid Bateh and Blaze Bateh and William Brookshire. They began the band Bambara in Athens, Georgia in 2008 but now reside in Brooklyn, New York. For those wanting something that is NOT boring...Dreamviolence is like a welcome blast of fresh intense air from three guys who obviously put everything they've got into their music. These thirteen tracks are loud, abrasive, somewhat atonal...and decidedly violent. This isn't the kind of thing the public generally wants these days...so we certainly have to salute these guys for playing for a very small and select audience. The more we spin this album...the more involved and complex the music sounds. Listeners won't soon forget the sounds they hear on tracks like "All The Same," "White Dresses," "Hawk Bones," "Divine Teeth," and "Disappear." Crazy wild stuff from another universe...very DIFFERENT. TOP PICK.


The Beaumonts - Where Do You Want It? (CD EP, Saustex Media, Pop)
With the release of this album, the guys in The Beaumonts have killed any chance that they might ever be chosen as the opening act for Toby Keith. This disc will no doubt be remembered best for the last track entitled "Toby Keith (Is The Ugliest Woman That I've Ever Seen)." It's a hilarious tune and it certainly makes a good point...Keith continues to look more and more like a woman with each and every passing year. But these guys are by no means a one trick pony. Where Do You Want It? is chock full of raunchy funny pop tunes with a country slant and a decidedly irreverent sense of humor. Other cool cuts here include "I Like Drinkin'," "I Like Women," "Lord Help Me," and "I Deserve A Drink." You can bet your best leather booties that these guys put on one helluva show. Fun upbeat stuff from four guys who don't seem to be afraid of nuthin'...
Blank Realm - Go Easy (Import CD, Fire, Rock/pop)
Really cool noisy pop/rock from Brisbane, Australia's Blank Realm. This album was originally released as a limited edition 12" vinyl LP on the Siltbreeze label in the band's home country. Now thanks to the folks at Fire...Go Easy is being released internationally on vinyl and CD. This band is comprised of three siblings: Daniel Spencer, Luke Spencer, and Sarah Spencer. The three write and record experimental semi-psychedelic guitar rock/pop that is very reminiscent of some of the more adventurous bands from the 1980s and 1990s. The main emphasis seems to be on rhythms and wild guitars...but the nifty vocals also play an integral part toward the overall sound. Far too many bands in the twenty-first century are playing it safe these days. Daniel, Luke and Sarah are pushing the limits of reality. And, in doing so, are creating some wonderfully strange and resilient music that really packs a punch. We can't get enough of wild explosive tracks like "Acting Strange," "Cleaning Up My Mess" (wow!), "Growing Inside," and "Go Easy." Incredible stuff...highly recommended. TOP PICK.


---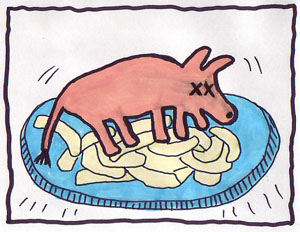 BRAISED DONKEY WITH PARTY NOODLES
Ingredients:
1 Great Big Ol' Donkey
1 pint Donkey Tenderizer
2 Buckets of Donkey Manipulator
4 Dove Injections
1 Dollop of Grease
3 Gallons of Braise
10 Bags of Charcoal
10 Bags of Party Noodles
2 Purdy Party Hats
6 Odd Old Russians Playing Out-of-Tune Harmonicas


There ain't NUTHIN' in the world to make you some GREAT FEED like a hunky ol' back yard full of BRAISED DONKEY WITH PARTY NOODLES. Your neighbors will be envious as heck and your best friends will stay your best friends forever. The most essential thing in this recipe is gettin' the right damn Donkey. Don't get just any ol' Donkey cuz it will not do. You need the most DELICATE and PRECIOUS Donkey that there ever was. So you go on out thar to the field and grab you one high quality GREAT BIG OL' DONKEY and harness it in a sturdy net. Grab the net up and fetch that animal home and put it in your back yard on top of a large metal grate that's been put up on some sturdy bricks. Use an oversized paint brush to layer on the DONKEY TENDERIZER so that it gets soaked clean into the deep muscle tissue. While the Tenderizer is tenderizing, chunk them BAGS OF CHARCOAL up under the metal grate and set them thar suckers on FIRE. While they's a burnin', slowly pour the BUCKETS OF DONKEY MANIPULATOR all over the Donkey from head to toe. Then spice the insides up by giving it some mighty powerful DOVE INJECTIONS. Slap the DOLLOP OF GREASE on the nose of the Donkey and then slowly start using the GALLONS OF BRAISE to wet the animal until it calms down. While the braise is cookin' its way into the heart of the beast, run inside and throw the BAGS OF PARTY NOODLES into a big thing full of water and let 'em cook for fifteen minutes. As soon as the Noodles is done, take 'em outside and throw 'em in the grass. Then push the Donkey on top of the Noodles and ring the dinner bell as loud as all get out. Nab them PURDY PARTY HATS and put one on yourself and one on the head of the Donkey. As the tasty mess is gettin' served, have the ODD OLD RUSSIANS PLAYING OUT-OF-TUNE HARMONICAS begin doin' their special kinda thing for pure entertainment value. Mmmmm, mmmm! That's one helluva meal WORTH fightin' for.
---
Richard Cornell - Tracer: Recent Chamber Works (CD, Ravello, Classical)
Meticulously recorded compositions featuring the genuine spirit and emotions of ultra cool lcomposer Richard Cornell. Tracers is divided into four sections: "New Fantasies," "Tracer," "Images," and "Acqua Alta (for solo violin)." Cornell is a precise and challenging composer, creating works that are simultaneously unconventional and highly melodic. The moods that these pieces evoke are far reaching and extreme. To extract directly from the press release, this album "...explores the nature of art and the collaboration that occurs naturally among artists and the interaction between creator and influence." To emphasize this idea, all of the tracks on this album were recorded live to capture the spontaneous interaction of the players. By day Cornell is a Professor of Music at the Boston University College of Fine Arts. He has received numerous awards over the years and has established himself as a truly gifted twenty-first century composer. In addition to the audio tracks, this disc also includes a video for the eleven plus minute title track. Beautifully crafted music, truly inventive and completely inspired. We're blown away by this one... Amazing stuff. TOP PICK.


The Deviants - Ptooff! (CD, Angel Air, Rock/pop)
Whoa...yet another cool little gem unearthed by those determined folks at Great Britain's Angel Air label. The Deviants were an underground band in the late 1960s who were undoubtedly one of the earliest punk/garage bands. The band was comprised of Mick Farren, Russ Hunter, Cord Rees, and Sanderson, Sparkes & Ashworth. Ptooff! sounds something like early albums from The Stooges...but the songs are overall more melodic. Even though we never heard this album until now, we can only guess how many countless bands have probably been influenced by The Deviants (particularly overseas). This remastered version of the album is bound to create a whole new audience for this obscure band's music. It's amazing how credible and relevant these songs sound five decades later (!). Cool tracks include "I'm Coming Home," "Child of the Sky," "Nothing Man," and "Garbage." Top pick.


Emma Lou Diemer - Pacific Ridge (CD, Navona, Classical)
Three exciting slick classical compositions from Santa Barbara, California's Emma Lou Diemer. Born in 1927, Ms. Diemer has been every active in the classical music scene in California for many years. Pacific Ridge features performances by the London Philharmonic Orchestra, the Slovak Radio Symphony Orchestra, the Czech Radio Symphony Orchestra, marimbist Nathan Daughtrey, and pianist Betty Oberacker. This marks the first time that the orchestral work "Concerto In One Movement For Marimba" has been officially released for public consumption. These pieces were recorded in England, Slovakia, and the Czech Republic over the past two decades. In addition to the three audio tracks, this CD also includes extended liner notes, study scores, and more. Housed in a cool digipak sleeve complete with booklet containing personal notes about the pieces by Diemer herself. Exacting and precise music for discerning listeners...
Cy Dune - No Recognize (Advance CD, Family Tree, Rock)
Cool and rough underground stuff from Cy Dune...which is the project created by Seth Olinsky who is probably best known as a member of Akron/Family. We sure were impressed with the press release that accompanied this EP...someone deserves an award for creative writing (!). Olinsky's music reminds us of the more adventurous underground rock music that was thriving in the United States in the 1990s. Interesting stuff. Six kickass cuts here including "Where the Wild Things" and "Impulsive Field Occurrence."
Elephant Micah - Globe Rush Progressions (Limited edition 12" Vinyl LP, BlueSanct, Pop)
This is a collection created from "a pile of discarded CD-Rs in the basement of Bluesanct Headquarters, the collection features a selection of hard-to-find compilation appearances and unreleased recording experiments." Elephant Micah is the band created by Joe O'Connell, a young fellow whose music reminds us very much of LD Beghtol's band Flare. The songs on Globe Rush Progressions are soft and pensive...and ultimately very melodic and inspired. Eight groovy tracks here including "Schroeder In Borneo," "Korean Sunset," "Dentist/Drummer," and a truly heartfelt take on Alex Chilton's classic "Jesus Christ." This is an extremely limited edition release...only 175 copies are being made available. So you'd better start clicking that damn mouse quick if you wanna get your paws on one o' these beautifully packaged vinyl albums...
Elephant Stone - Elephant Stone (CD, Hidden Pony, Pop/rock)
Truly cool underground pop/rock with an intriguing psychedelic slant...and beautiful soaring melodies. This Montreal, Canada-based band was created in 2009 by Rishi Dhir who had already made quite a name for himself as an in-demand sitar player in music circles in his own country as well as the United States. The band's debut album (The Seven Seas) was released that same year and ever since they've had dedicated followers around the world. An EP (The Glass Box) followed...as well as more touring and preparation for this, their second full-length release. In addition to Dhir (vocals, bass, sitar), the band is comprised of Gabriel Lambert (guitar, backing vocals), Stephen "The Venk" Venkatarangam (keyboards, bass, backing vocals, sitar), and Miles Dupire (drums). These guys have a wonderful inviting sound that is simultaneously hypnotic and hummable. These ten tracks have cool vibes that are bound to cause you to continually play them over and over again. The songs themselves are substantial...and they're presented with some rather astoundingly different arrangements. All ten tracks hit the target but our own particular favorites include "Setting Sun," "Looking Thru Baby Blue," "Love the Sinner, Hate the Sun," and "The Sacred Sound." We sure are digging stuff on the Hidden Pony label lately...they're putting out some of the very best bands that Canada has to offer... TOP PICK.


Father Murphy - Anyway, Your Children Will Deny It: 8 Heretical Views (CD, Aagoo, Experimental)
This is a strange little album from a strange little Italian trio on a strangely-named label based in New Jersey. We never heard the original Anyway, Your Children Will Deny It album from the experimental underground band Father Murphy so we can't make any comments about it here. 8 Heretical Views features remixes of the tracks from the original album presented by the artists Happy New Year, W.H.I.T.E., Zulus, Thulebasen, Yvette, Noel V. Harmonson/Sic Alps, Black Dice, and EMA. [FYI...interestingly, there's also a 7" vinyl release featuring two more remixes by babysue favorite Philippe Petit and Indian Jewelry.] These tracks feature mostly experimental sound...although there are some tracks/sections where things actually sound somewhat like normal music...but not quite. Some truly adventurous stuff here that's probably destined for obscurity. But that, of course, doesn't mean anything except that it isn't likely to appeal to the average generic twenty-first century idiot. Thirty-seven minutes of pure creative stuff from another universe. We sure are diggin' the Aagoo label this month... Intriguing.
---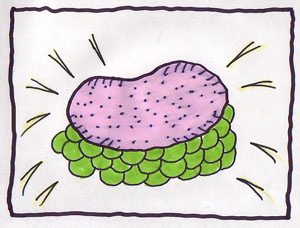 FIBROID WITH PEAS
Ingredients:
1 Fresh Meaty Fibroid
2 lbs. Fresh Little Peas
1 teaspoon Salt
1 cup Secret Sauce
1 Snippy Garnish

Hippity hop on over to the nearest chop shop and pick you up the nicest tenderest FRESH MEATY FIBROID on the slab. Take it home and lay it out straight, allowing it to become parallel to room temperature. While the Fibroid it cooling down or warming up, put a fresh pot of water on the stove and allow it to come to a boil. Then toss in the FRESH LITTLE PEAS and allow them to cook all the way through. While the Peas are cooking, toss in the SALT evenly around them all. When the Peas are cooked, drain them and pour them onto a large serving platter. Lay the Fibroid on top and ladle SECRET SAUCE (see recipe found elsewhere on this web site) evenly over the top so that it looks real real pretty. Top it off with a SNIPPY GARNISH and serve immediately. Serves ten to twelve hungry mindless individuals who work in the health care insurance industry.
---
Glen Iris - Round and Round (CD, Moodswing, Rock)
This package immediately caught our attention...because it reminded us of the 1990s when there were real underground bands creating real rock music without all the gloss and fuss and technology getting in the way. Atlanta's Glen Iris is a band that is impressively unpretentious and loud. Not only can the band really, really play...but they also have the good sense to not overproduce and overlayer their music to death. Round and Round is a pure and direct jolt of rock energy, delivered with passion and style. Instead of sounding like tracks that have been processed into oblivion, these cuts sound like a real band playing live. Twelve cool rockers here. Standout cuts include "Virginia," "Get So Low," "Time Bomb," and "The Secret." Cool rockin' stuff with balls.

Glorie - Falling (Independently released CD EP, Instrumental)
Glorie is the Memphis, Tennessee-based band comprised of Jason Paxton (vibes, keys), Jonathan Kirkscey (cello, guitar), Robert Brimhall (bass), Jeff Hulett (bass, vibes), and Andrew Saunders (drums). These folks began playing music together in 2009 and since that time they've made some solid connections, sharing the stage with major players like Cat Power, Snowglobe, and even Al Green. This, the band's latest EP, features five tracks that (to quote from the press release) blend "acoustic, electric, and electronic sounds and draws inspiration from many genres including rock, classical, and instrumental hip-hop." This is a short l'il EP that clocks in at just over 22 minutes...but quality's always more important than quantity, eh? Cool groove-oriented cuts include "Sunshine Then Nightmares," "Smoke," and "The Lotus."
Gunslinger - Breaking Through (Independently released CD, Pop/rock)
Thick danceable techno pop/rock from Gunslinger. These guys are definitely coming from a place where technology is the main driving force in the music. We checked out the band's web site...and we'd be willing to bet our best bottom booties that these guys put on one helluva show. These dance-inducing tracks initially reminded us of 1980s icons Sparks in many ways...but the overall sound is much more synthesized and gritty. The band made quite a splash in 2010 with their debut album Early Volumes 1. With the release of Breaking Through, our guess is...that is exactly what this band is about to do. They have great positive energy and a sound that could be appreciated by millions. The band will no doubt be touring heavily in support of this one so keep your eyes peeled to see if they're playing anywhere near your nest. These guys seem to be on a mission to redefine alternative dance music. And with cool tracks like "Breaking Through," "Busy Pop," and "Looking At You"...they'll probably do just that...
Music From The Hobbit & The Lord of the Rings - Performed by The City of Prague Philharmonic Orchestra (CD, Silva Screen, Soundtrack/instrumental)
This disc revisits the compositions of Howard Shore that were created for the Lord of the Rings trilogy as well as the film The Hobbit. Conducted by Evan Jolly and Nic Raine, The City of Prague Philharmonic Orchestra really hits some highs here. The orchestra presents what amounts to a "best of" collection of Shore's compositions from the four films. Three tracks are included from The Hobbit, five from The Fellowship Of The Ring, three from The Two Towers, and four from The Return Of The King. Filmgoers are probably already aware of the fact that Shore was also the composer responsible for the music in the films The Silence of the Lambs, Seven, and Hugo. This 65+ minute disc presents impeccably recorded interpretations of these well-known instrumentals. Classy stuff.
The Howlin' Brothers - Howl (CD, Readymade, Americana/bluegrass/pop)
Nuthin' but fun stuff here...and a truly interesting blend of Americana, bluegrass, and pop. The Howlin' Brothers are the Nashville, Tennessee-based trio comprised of Ian Craft (banjo, mandolin, fiddle, vocals), Jared Green (guitar, harmonica, vocals), and Ben Plasse (upright bass, banjo, vocals). These guys chose an appropriate name for their band. Howl is chock full of foot stompin' feelgood music played with passion and intensity. Craft, Green, and Plasse have been making music together full-time for the past three years and have released four full-length albums prior to this. The tunes on this album are mainly acoustic...but they're definitely not soft. There's a great deal of energy and soul driving these songs...and the vocals are particularly focused. Those who tire of modern technology-driven pop will find a lot to love here. Twelve well-crafted tunes delivered with guts and balls. Our favorite cuts include "Big Time," "Delta Queen," "My Dog Can't Bark," and "Mama Don't You Tell Me."
The Jazzfakers - Here Is Now (CD, Alrealon, Experimental/modern jazz/improvisation)
The Jazzfakers is the New York-based improvisational quartet comprised of David Tamura (saxophone, keyboards, guitar), Robert L. Pepper (violin, electronics), Steve Orbach (drums), and Raphael Zwyer (bass, electronics, samples). The four began combining their ideas and talents in 2008. Anyone familiar with any of these artists...or anyone familiar with the Alrealon label for that matter...will have some idea of what to expect here. Here Is Now is a wildly unpredictable album in which the players use sound as a diving board to soar to whatever heights the music takes them. And judging by the sound of these tracks, these guys hit some pretty high and trippy places during the recording of this album. These are not songs in the traditional sense of the word. Instead, the recordings are more like improvisational exercises where each musician listens to the sounds the others are making and then responds and/or plays along accordingly. This makes for some rather strange sounds and peculiar moods. All nine tracks are kinda odd...but "Whine Rose" and "Her Woe Sin..." are particularly bizarre. Strange and inventive stuff. These guys always challenge their listeners...
Stephen Lawrenson - Obscuriosity (CD, Kool Kat Musik, Pop)
Neat and totally upbeat pure pop with soaring melodies and plenty of nifty guitars. Stephen Lawrenson's debut full-length on the Kool Kat Musik label is an immediately friendly and inviting experience. Obscuriosity features ten classic pop tunes full of smart lyrics, inventive melodies, cool arrangements, and catchy hooks. This is a one man band in which Lawrenson produces, records, and plays everything. And yet...the songs have a cool spontaneous sound that is usually not associated with one man projects. There are traces of all kinds of artists past and present here and yet...the overall sound of these tracks is decidedly modern and current. Stephen's got a great voice that is a perfect fit for his heavenly pop compositions. His songs have already been compared to a wide variety of pop icons including The Beatles, The Electric Light Orchestra, Big Star, Brian Wilson, and more. Our favorites on this well-crafted uplifting album include "Your Karma," "Words To Say," "Thank You," and "Pale Yellow." Way cool tunes that get better with each and every spin... Top pick.


Lid Emba - Terminal Muse: Yellow (CD-R, Stickfigure, Electronic/experimental)
The fifth full-length release from Lid Emba...and the third in the Terminal Muse series. This band is the project created by Sean Moore...a fellow who uses sound as a means of composition. Yellow contains more strange instrumental music created for the thinking listener. Having heard previous Lid Emba releases, we were surprised at how musical some of this album is. Drums and melodies are more pronounced this time around which could indicate a slight change in direction for the band in the future. Yellow is a short album that clocks in at just over 34 minutes. These five tracks spin like modern mood pieces...and they create some very odd moods. Cool cuts include "One Less Philistine," "Daniel's Wired Mercy," and "Hazel In My House."
Lower Plenty - Hard Rubbish (Import CD, Fire, Rock/pop)
Lower Plenty is the Australian quartet comprised of Daniel Twomey, Jensen Tjhung, Sarah Heyward, and Al Montfort (previous bands the individuals have been involved with include Deaf Wish, Total Control, UV Race, and The Focus). This short little CD revisits the sounds of days gone by when home recordings really sounded like home recordings. The songs on Hard Rubbish were recorded on an 8-track analog tape machine, often in a single take. The spontaneity of the playing comes through loud and clear. Instead of sounding like a group who has over-rehearsed or tweaked their recordings to perfection, these songs sound like real people playing real music. Nine nifty cuts here including "Work In The Morning," "Grass," "White Walls," and "Close Enough." Neat stuff.
Matt Macauley - soft.loud.repeat. (CD, You Eat Like This, Progressive pop/rock)
New York's Matt Macauley has recorded an album that certainly fits the title. soft.loud.repeat. is an interesting foray into modern progressive pop/rock...with plenty of alternating soft and loud segments to consistently retain the listener's interest. Macauley released his first self-titled EP in 2006 which was followed by the full-length album Wish I Could Make You Dance in 2009. Rather than write and record predictable pop dribble, Matt creates moody progressive tracks that are absorbing and different. Several musician pals lend their talents and support here which may explain the wide variety of sound on these tracks. We particularly dig the vocals here...soft and subdued...yet perfectly executed and well-defined. Eight smart cuts including "Regenerate," "Dreams/Nightmares," and "Blatantly." Cool and creative.
Lauren Mann & The Fairly Odd Folk - Over Land and Sea (CD, Wanderer, Pop)
Lauren Mann & The Fairly Odd Folk is a group of musicians who have been performing in and around Calgary, Canada since 2008. Since then, they've been touring heavily...and they've found a continually growing warm and receptive audience. The group is comprised of Lauren Mann (vocals, piano, ukulele), Jay Christman (drums, guitar), Jessica Christman (bass, additional keys, BGV's), and Zoltan Szoges (additional keys, percussion, glockenspiel). This band has an inviting sound that has the potential to please millions of music fans. The songs are basic mid-tempo pop...but they're delivered with such genuine spirit and sincerity that it would be very difficult to not find something to appreciate. Over Land and Sea is one nice smooth spin featuring eleven cuts with heavenly melodies and superb vocals. The arrangements are particularly effective, precisely crafted so that they are a perfect fit for each tune. Nothing but keepers here...but our initial favorites include "Fragile," "Let's Make Our Escape," "Of Live and of Death," and "Like the Mist."
Rich McCulley - The Grand Design (Independently released CD, Pop)
More fresh inspired uplifting pop music from California's Rich McCulley. This is Rich's sixth full-length release...and it's full of the same kind of inspired ultra-catchy pop that made Starting All Over Again such a success among reviewers and fans. According to the press release, with the release of this album McCulley is "coming to peace with the past few years of loss and hardship and celebrating a better life today, with new love in his life and a young son of his own." The album may have been a kind of therapy...and interestingly, it can also have a therapeutic effect on listeners. Rich's songs are warm and sincere...never forced and never overproduced. Considering the fact that his music is so genuine, it's interesting that his tunes have made their way into some very interesting places...including (but not limited to) the films Little Birds and Donner Pass and the television shows The League, Grey's Anatomy, Men In Trees, Cold Case, Cathouse, and Army Wives. Not bad for an artist working on his own without the assistance of a record company (!). Twelve resilient smart songs here including "Right Here Now," "The Grand Design," "Promises," and "Little Bit Broken." This guy just keeps getting better as time progresses... Top pick.


---
MISS MERCY'S SQUIRRELED SWIRLS
Ingredients:
1 Elementary School Teacher named Miss Mercy
1 Blackboard
1 Overly Explosive Vomit with Super Smell
1 Slightly Disoriented Janitor
3 Large Bags of Vomit Powder
1 Mop
1 Large Metal Mop Bucket
30 Attentive But Socially Dysfunctional School Children

Everyone's talking about MISS MERCY'S SQUIRRELED SWIRLS lately...they're a real TASTY TREAT that no one can resist! To make them, you will first need to seat the ATTENTIVE BUT SOCIALLY DYSFUNCTIONAL SCHOOL CHILDREN in a classroom and have them be very quiet. Then have the ELEMENTARY SCHOOL TEACHER NAMED MISS MERCY (whose first name is LAWDY) stand in front of the class and begin teaching. After about five minutes, have one of the school children suddenly stand up and deliver some OVERLY EXPLOSIVE VOMIT WITH SUPER SMELL all over the floor. Have Miss Mercy hike her dress way up high and squat on the floor, allowing much of the vomit to soak into her panties. Then thrust her up onto a chair and command her to point her butt at the blackboard and squirrel some big colorful swirls all over it. Allow the swirls to dry thoroughly. Now watch as all of the other children begin heaving in unison due to the sudden intensity of the bad smell. Then summon the SLIGHTLY DISORIENTED JANITOR to come and save the day. Have him toss the LARGE BAGS OF VOMIT POWDER onto the puddle. Then give him a MOP and let him slop all the smelly powdered globs into the LARGE METAL MOP BUCKET. Thirty minutes later, peel the dried up vomit swirls from the blackboard. Roll 'em up tight and serve 'em piping cold. Kids just love 'em...and adults will love 'em too!
---
Mortar & Pestle - Mortar & Pestle (CD EP, Post Primal, Pop)
Mortar & Pestle is the Oakland, California-based trio comprised of Janaysa Lambert (vocals), Paul Shinichi (keyboards), and Sean Paul Duke (drums). This is the band's debut EP...and they're starting things off right. This disc features six dance pop tracks that are instantly warm and lovable. These songs are upbeat and bright without ever sounding calculated or trite. And considering the vast potential for commercial appeal here...that is really saying something. All three musicians are obviously critical to the overall sound. These keyboard driven pop tracks are heavy on melodies and beats and the layered keyboard are nothing short of...sensational. Clever smart cuts include "U.V.," "Lady 7," and "Electric Angel." It'll be interesting to see where these folks head on their next release...
Natania - Hope & Heartbreak (Independently released CD EP, Pop)
If she were to try out for American Idol, there's little doubt that she would be instantly adored by millions. But our guess is that young Natania (she uses only her first name) would never stoop to that level in the first place. Hope & Heartbreak is her debut EP...and it's bound to make an impression on reviewers and fans. Although she's only 20 years old, you'd never know it from listening to these six songs. Natania has a very mature sound and presence...and her talent is undeniable. In addition to writing impressive melodies, she's got a killer voice that really gives her songs extra spice. Each arrangement fits the song to a T...making this little EP a pure delight. All the tracks are impressive, but our own particular favorites include "Cherry Love," "Dance The Night Away," and "Carelessly Captivated." Smart, precise, and focused.
New American Farmers - Brand New Day (CD, Big Barncat, Pop)
New American Farmers is the new project created by Paul Michael Knowles and Nicole Storto who were previously in the band Mars, Arizona. The band released four albums before throwing in the towel. Brand New Day is a warm and embracing album featuring eleven cool American pop compositions. Some of the tracks are soft and subdued while others have a more aggressive overall sound. Even though Mars, Arizona is no more...fans of the band will surely be happy as heck that Knowles and Storto have chosen to continue making music. This stuff was obviously written from a very personal space. Unlike so much modern music that is canned and homogenized, the songs on New Day are fresh, sincere, reflective, and real. On the band's web site, Knowles says "We don t have all the answers, or maybe even any, but we have to ask the questions." If that's not the right attitude, we don't know what is. Nice open arrangements, wonderfully warm vocals, smart melodies, and perceptive lyrics...it all adds up to one cool damn listening experience. Our favorite tracks include "Everywhere," "Sad Hotel," "Open Arms" (love the cool psychedelic electric guitar lead in this one), "Hypocrite," and "How Do We Do It?" Top pick.


Permanent Makeup - The Void...It Creeps (CD, New Granada, Rock)
Permanent Makeup is the Tamba Bay-based trio comprised of Chris Nadeau (bass, vocals), Susan Dickson (drums, vocals, art), and James Bess (guitar, voice). The Void...It Creeps is one helluva noisy and abrasive album full of tracks that sound something like a cross between British 1970s punk bands and some of the more adventurous underground Athens, Georgia recording artists from the 1980s. There's a cool spontaneity and roughness here that is sadly missing in much of today's super slick world of processed digital recordings. To be more precise...imagine mixing the sounds of early Wire with healthy doses of Pylon and The B-52s...and you'll be able to get a pretty good idea of what this band sounds like. The songs on The Void...It Creeps project the sound of musicians who are excited about what they're doing. You won't hear dozens of overdubs here...no harmony vocals...none of the stuff that gets in the way of hearing a band sounding exactly like they sound live. This groovy little rock album is chock full of tunes that oughta drive kids in the underground clubs wild. Our favorite cuts include "Death Throes of a Cockroach," "Faceplant," "Pigeonhole," and "Don't Self Destruct." Simultaneously abrasive and fun.

Fayette Pinkney - One Degree (CD, Angel Air, Pop/disco)
We knew before even reading the press release that this album was somehow associated with Geoff Morrow...it has that unmistakable 1970s light pop sound with strings that Morrow will forever be known for. Fayette Pinkney was originally in the three girl pop group Three Degrees. The group scored two big hits while they were together in the late 1960s and 1970s ("When Will I See You Again" and "Take Good Care of Yourself") before calling it quits. Shortly afterward, Pinkney dropped out of the music scene briefly. But she reappeared with this solo album that was originally released on Chopper Records, a label formed by Laurence Bristow and Geoff. Pinkney didn't receive the same degree of financial success from this album that she did while she was in Three Degrees...but it isn't because of a lack of quality. The tunes on One Degree should appeal to just about anyone into disco pop. The tracks on this album are light, breezy, and ultimately very melodic. And they are an excellent reminder of what a great voice Fayette had. She makes all ten of these songs quite magical. Our favorites include "Light In The Window," "The Other Side of Me," "Half A Love," and "Mine Is Not To Reason Why."
Poco - All Fired Up (Independently released CD, Pop)
The first new Poco studio album since 2002. But even though the band may have taken a break from releasing albums they've never stopped touring. Poco began way back in the 1960s by Richie Furay, Jim Messina, and Rusty Young. Now decades later, the only original member is Young who is joined by Jack Sundrud, George Lawrence, Michael Webb and a variety of additional guest artists. All Fired Up is bound to please the band's fans. It's full of the same kind of mid-tempo country-tinged pop that made them such a favorite in the first place. There are so many twenty-first century bands out there playing this style of music now...but this band was one of the originals from way back when. And the songs are still fresh, credible, and real. Twelve well-crafted cuts here including "All Fired Up," "Hard Country," "Neil Young," and "Pucky Huddle Stomp."
Razor Blazers - "I'm Sick" b/w "Rerun" (Limited edition independently released 7" blue vinyl 45, Pop)
This is an interesting release for several reasons. All proceeds from the sale of this 45 are being donated to the Kusi Kawsay Elementary School in the Peruvian Andes, a school which offers children from economically challenged backgrounds an affirming and holistic education. Even more interesting is the artwork. The folks in the band asked fifty of their friends to each design ten unique covers...so each cover of this limited edition 45 is different. How cool is that? But of course music is what it's all about...and both of these tracks sound cool as heck. The folks in Razor Blazers write and record moody guitar-driven pop that is surprisingly laid back and accessible. These tracks feature cool guitars, subtle keyboards, distant/peculiar vocals, and a slight overall dreamy feeling. After spinning this several times we can't decide which side we like better. Probably because they both sound pretty damn cool...
Laila Salins - Elevator Into the Sky (CD, Alectrona, Jazz vocalist)
Laila Salins seems to be receiving rave reviews from all over the place these days. One spin of Elevator Into the Sky...and you'll be a believer too. This album features songs Salins wrote using the poetry of Pulitzer prize winner Anne Sexton. In direct contrast to much of the digital music in the twenty-first century that is tweaked to perfection to the point of sounding unhuman, Laila seems compelled to record music that retains true and credible human emotion. These songs are chock full of genuine feeling and soul. Sexton's words are already compelling and intelligent...but Salins' delivery seems to give them even deeper undercurrents. She's got an incredible voice that really resonates with warmth and personality. This twelve track album is sure to please Laila's fans. And for those who haven't yet been exposed to her music, this would be an excellent starting point. Groovy cuts include "Starry Night," "Frenzy," "Anna Who Was Mad," and "The Fury of Sundays."
Snafu - Situation Normal (CD, Angel Air, Funk/rock)
The second full length release from Great Britain's Snafu. Situation Normal was recorded in 1974 right after the band finished touring ' round the world as the opening act for The Doobie Brothers and The Eagles. The band was comprised of Bobby Harrison, Micky Moody, Peter Solley, Colin Gibson, and Terry Popple. These guys should have been hugely famous. That had an image and sound that could easily have made them superstars if the timing had been right and all the pieces had fallen into place like they should have. Produced by Steve Rowland, Situation Normal features groove-driven funk/rock tracks that absolutely compel movement. The rhythm section is tight as heck, the snazzy guitars and keyboards always right on target, and Harrison's vocals provide the perfect focal point. Shortly after this album was released the guys again went on tour supporting Emerson, Lake, & Palmer and War. Snafu was one hot little band, that's for sure. Eight kickass cuts here including "No More," "Big Dog Lusty," "Playboy Blues," and "Ragtime Roll."
Specimen 13 - Echosystem (Independently released CD EP, Progressive/instrumental)
Specimen 13 is the duo of graphic novel author/percussionist Denis Rodier and ex-Talisma guitarist Martin Vanier. This EP paves the way for what is bound to be an involved and intriguing career path. Echosystem features technology-driven progressive rock instrumentals with a difference. The songs are complex and the players extraordinary. Joining Rodier and Vanier on this album are Adrian Benavides, Alex Dowerk, Erik Emil Eskildsen, Trey Gunn, Tony Levin, Pat Mastelotto, Eoghan McCloskey, Bill Munyon, Markus Reuter, Bob Smith, Richard Jodoin, Johane Jodoin, Daniel Marsolais, and Bernard Wostheinrich (whew!). This band takes the sound and feel of progressive rock from the 1970s...and pushes it directly into the twenty-first century limelight. Mesmerizing stuff..brilliantly executed...and rather hypnotic. The band is destined to become a multimedia project as videos are already in the works...and a complete graphic novel is even being created to tie in with the band's music. Heavy duty stuff that's bound to find a devoted audience FAST.
---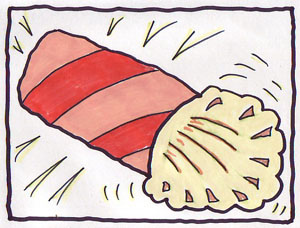 STUFFED STUFF
Ingredients:
2 lbs. Lean Stuff
1/2 cup Powdered Stuff
1/4 cup Ground Stuff
3 teaspoons Unsweetened Stuff
1 cup Liquid Stuff
7 Strips of Hard Stuff
2 Chunks of Chewy Stuff
5 Balls of Stuffing Stuff

Lay all the LEAN STUFF on top of the counter and beat it all to Hell. Keep beating it until you can tell that the Stuff is real damn tender. Then lay it on a tray and pour the LIQUID STUFF on top and let it sit in the refrigerator for two hours. While the Liquid Stuff is gettin' soaked up by the Lean Stuff, grab you up a big ol' trusty bowl and flop it down in front of you. Then dump the POWDERED STUFF, the GROUND STUFF, and the UNSWEETENED STUFF into the bowl and begin mixing with an electronic mixing machine. Hint: You may want to let your fingers get caught in between the mixing blades for extra flavor. Once the mixture is all mixed around, slowly add the STRIPS OF HARD STUFF and the CHUNKS OF CHEWY STUFF. Then grab the BALLS OF STUFFING STUFF and smush it all around in your hands so that your fingers are thoroughly covered up. Then proceed to squish everything together so that it seems like it matters somehow. Now get that Lean Stuff out of the refrigerator and cut it into seven inch squares. Roll each square up so that it has the potential to be stuffed. Then grab some big lumps of the stuff from the bowl and cram it real hard into each roll of Lean Stuff making sure that each teeny tiny part of the inside is completely stuffed all the way up. After all the Stuff has been stuffed, you're done. Ready to serve up for any extra special occasion.
---
Twinstar - The Sound of Leaving (Independently released CD, Pop)
If there ever was an album born out of pure artistic integrity...this is IT. Twinstar is the Los Angeles, California-based duo of Keith Joyner and Chris Candelaria...along with a mind-boggling cast of talented friends lending their talents. The band evolved from the bands Revolux and Chihuahua. Joyner was also previously in the Athens, Georgia band Seven Simons and played live in The The (Matt Johnson) on the tour promoting the Dusk album. It's been a while since the last Twinstar release...but that's probably because Joyner and Candelaria aren't playing the game by the regular rules and standards. Instead of trying to meet deadlines and follow traditional career paths, the two seem more focused on simply creating quality music when the mood strikes. And that's exactly what led to the cool and groovy tracks on The Sound of Leaving. Instead of going for one sound or style, Joyner and Candelaria seem to let their music take them wherever it may. And the results...are hypnotic and mesmerizing. Hard to compare these songs to anyone else we've heard lately because of their slightly experimental nature. This is an album we'll no doubt be spinning for years to come. Killer tracks include "The Man They Came For," "Can You Walk Away With Nothing?", "Amazon Eyes," and "Sold." Highly recommended... TOP PICK.


Whitehorse - The Fate of the World Depends On Us (CD, Six Shooter, Pop)
Whitehorse is the Canada-based husband and wife duo of Luke Doucet and Melissa McClelland. The Fate of the World Depends On Us is the second full-length release from Doucet and McClelland...and it's bound to be welcomed with open arms. These folks write songs that have a warm inviting sound...and they could easily appeal to a wide cross section of listeners. Clocking in at just under forty-seven minutes, this album features melodic guitar-driven pop tunes with good solid lyrics. The arrangements are a perfect fit for each track and the vocals are excellent throughout. Our favorite cuts include "Achilles' Desire," Devil's Got A Gun," "No Glamour in the Hammer," and "Wisconsin."

The World Palindrome - Particularly Hello (CD-R, Air House, Pop)
The World Palindrome is the one man band created by Les Easterby. Released in 2012, Particularly Hello is an intriguing and slightly peculiar spin featuring ten tracks of subtle underground pop. The album reminds us of some of the more adventurous underground pop bands in the United States in the mid to late 1990s. Easterby writes memorable songs with smart lyrics...and he has a great voice that is perfect for the type of songs that he writes. Not surprisingly, this album has already become quite popular on the college radio circuit. We really like the fact that these songs have a slightly unpolished sound that is refreshing and real...unlike 90% of what we receive (which so often tend to sound like generic cottage cheese replicas). If we were going to offer comparisons...we'd say that this band sounds something like a cross between Syd Barrett and The Apples In Stereo (??!!). Cool compositions include "Particularly Hello," "Pink Spot, Blue Star," "Gruesome Twosome Fearsome," and "Marital Bliss." It'll be interesting to hear what this talented fellow comes up with next...
Renee Yoxon & Mark Ferguson - Here We Go Again (Independently released CD, Soft jazzy pop)
The first thing that probably captures people's attention about vocalist Renee Yoxon is how she looks. This young Canadian artist just looks rather...strange. You'd think with such an odd appearance that she would either be an artsy noise artist or a punk rocker. But nothing could be further from the truth...because Yoxon sings smooth and soft jazzy music...and man oh man...what a voice. At times she sounds like a very young Doris Day (who many folks may not realize was originally one of the best female vocalists on the planet before she became known mainly as an actress). Joining Renee on this album is Mark Ferguson, a man who has made quite a name for himself in the field of music over the past two decades as a pianist, trombonist, composer, arranger, producer, and educator. Together, Yoxon and Ferguson make musical magic on Here We Go. Recalling some of the great classic jazz vocal music from the 1940s, 1950s, and 1960s...these tracks are sultry, seductive, provocative, and ultimately very soothing. These twelve compositions should please just about anyone who ever loved classic jazz vocalists. Twelve wonderfully executed tracks here including "So Far," "Just Say The Word," "Canary," "Don't Go," and "There's Only You." Top pick.


A
A Clever Con - Mannequin love part I
James Adler & Friends - James Adler & Friends
A Good Day To Die Hard - Original motion picture soundtrack
Aina Haina - Aina Haina
Verden Allen's Soft Ground - Love you & leave you
Angry - Wild ox shangri-la
Animals At Night - Animals At Night
Apple Dot - Dot the dot
Aquarotten - Aqua is a rotten color
David Armo - Poets on the wall
B
Beekeeper - Shout at people
Lilly Bell - Try to tune the goddamn thing
Jacob Blazer - I am Jacob
Jason Blum - Radio dial
Bone of Contention - Bone of Contention
Greg Boring - Heavy syrup
Boss - Original television soundtrack
Brand New Trash - Brand New Trash
Breadwinter - Breadwinter one
C
Alan Callahan - Shower of grace
Camera - The panic and the permanence
Brooke Campbell - The escapist
Marc Carroll - Stone beads and silver
Catbirds Say Yeah - Catbirds Say Yeah
Chestnuts Roasting On A Stove - Dumb nuts
Chicago Arts Orchestra - Al combate
Kyong Mee Choi - The eternal tao: A multimedia opera
Churchwood - 2
Citadel Besieged - Creation/damnation
Nels Cline / Elliott Sharp - Open the door
Preston Cochran - Stumble into tomorrow
Como Asesinar A Felipes - Comenzaras de nuevo
Convergence - The music of Stewart & Gershwin
Ryan Cook - Wrestling with demons
Copper Gamins - Los ninos de corre
Copper & Glass - Copper & Glass
David Courtney - Midsummer madness/Shooting star
Crankshaft and the Gear Grinders - What you gonna do?
Crummy Band - This is the life worth dying for
Michael C. Cunningham - Gallry
D
Dolls On Fire - Ladies and gentlemen...
Drgn King - "Holy Ghost" b/w "Son of Wolfman"
Gordon Duthie - Shire and city
Mia Dyson - The moment
E
Eggs Are Eggs - Drippy thugs on corn
Eksi Ekso - Archfiend
Amos Elkana - Casino umbro
Electric Shepherd - The imitation garden
Holly Elle - Leopardess
El Perro Del Mar - Pale fire
Emperors of Wyoming - Emperors of Wyoming
Glenn Eric - Blanket of stars
Every Day Is Picture Day - Every Day is Picture Day
F
Fabulous Rudies - Labor of lust
Faco - Em si bemol
Fat Opie - Victoryville
Stephen Fearing - Between hurricanes
Julian Fernandez - Mi conciones
Fletcher - Open arms
Focus Features 10th Anniversary - A collection of film score
Lisa Forkish - Bridges
Olivia Foschi - Perennial dreamer
Further To Fly - Wave mechanics union
Fussy Fussy - How many things can go?
G
Susie Glaze & The HiLonesome Band - White swan
Go Around - Restating the question
Mac Gollehon - La fama
Jess Grant - Innocent invader
Grassmarket - You are for the ocean
Great Divide - Great Divide
H
Halle & The Jilt - Three roads home
Kyp Harness - The wrong way
Haunted West - Postlude
Henry Wagons - Expecting company?
Pamela Hines - 3.2.1.
Hissing Makes Us Hissy - Hisses
Home By Hovercraft - Are we chameleons?
I
Il Sogno del Marinaio - La busta gialia
Inside Insects - How we done got ate up
Intestines - The force is forceful
Invader - Original motion picture soundtrack
J
The JAC - I see things differently: Greatest Xmas Hits Vol. 1 2001-2012
Jeepers Jeepers - The whopper in my panties
Alan Jeffries - Coffee 'til midnight
JLStiles - Presents house of murmurs
Shawn Jones - Struggle makes you stronger
Jumpy Jerks - Jumpy on the beddie bye
K
Red Russell Kamp - Night owl
Judy Kang - Judy Kang
Brendan Kelley - Quicksand
Lili Kendall - Beginnings
Gerald Krampl - Wonder way
L
Shannon Labrie - Just be honest
Lady Antebellum - Own the night world tour
Lady Antebooboo - Own the day tiny tour
Dave Lalama Big Band - The Hofstra project
Daniel Lantz Trio - Plays Bond
Lapland - Lapland
Juan Sebastian Lach Lau - Islas
Kait Lawson - Until we drown
Lead Mule - Lead Mule
Lee Boys - Testify
Jim Libby - Made in USA
Life of Pi - Original motion picture soundtrack
Loveskills - Multiplicity
John LT - Suburban superstar
M
Andy Macintyre - Ruby
Brad Mackeson - 1945
Madonna & Rose - Bank cormorants
Magic City - Songs and score from the series: Score by Daniele Luppi
Tim Mahoney Band - Shine through
Marbin - Last chapter of dreaming
Marina - Believe in love
Bex Marshall - House of mercy
Michael Mauldin - The last musician of UR
Alison May - Earnest keep
Ian McFeron - Time will take you
Midas Fall - Wilderness
Gabriel Minnikin - Parakeets with parasols
Tom Morgan - Orange syringe
Moxi - In my dreams
Muy Cansado - Let it go
Myopic - We were here
N
New Day Dawn - Rise above this
Karen Nielsen - Woman
Ninners are for Ninners - Something for dinner
NocturnalSol - In this together
No Escape For The King - 13 fjords
Nowherenauts - Warned you
O
Robin O'Brien - Dive into the end of the world
Ocean Floor - Falling star castle
Onoono - Yokoyoke
P
Para Vista Social Club - Scott & charlene's wedding
Charlie Parr - Barnswallow
Rodney Patterson - Love > fear
Nick Peay - Feathers & fables
Dan Phillips BKK Trio - Bangkok edge
Garrett Pierce - City of sand
Pint of Pint - How to quart the quart
PLS PLS - EP EP
Pretty Little Demons - Flowers
Q
R
Red Dawn - Original motion picture soundtrack
Red Sammy - These poems with kerosene
Edward Ricart / Tim Daisy - Yiu ja ley
Marga Richter - Poetic images beyond poetry
Troy Roberts - Nuu-jive 5
Rob Roper - The other side of nowhere
Rockabye Baby - Lullaby renditions of Muse
Rockabye Baby - Lullaby renditions of Rush
Peter Rodocker & So It Is - We're still here
Rumper Rump - How to dump the rump
Run 8 Rider - Tenderfoot
S
Micky Saunders / Dan Susnara - Known & better tomorrows
Save The Date - Original motion picture soundtrack
Garrett Sawyer - Chronicles and vanity
Marcus Schwartz & Monvelyno Alexis - Vo-duo nou la
Scott & Charlene's Wedding - Two weeks EP
Seven Psychopaths - Original motion picture soundtrack
Shakespeare's Memory - Shakespeare's Memory
Sideman Sez - A Rob Loyot project
Silver Linings Playbook - Original motion picture soundtrack
Keaton Simons - Beautiful pain
Skiggy Rapz - Satellites
Smith III - Diamond in a rock
Jeffrey Stadelman - Messenger and other works of Jeremy Stadelman
Stand Up Guys - Original motion picture soundtrack
Stomacher - Clara
Stone Foxes - Small fires
Nora Jane Struthers & The Party Line - Carnival
Summarily Dismissed - To each!
Summer Hours - Closer still
Sunshine - Sunshine
Swallows - Witching & divining
Phil Swann - Age of opportunity
Sweet Honey in the Rock - A tribute
Sweet Knievel - Collapsible
T
20 Something - 20 Something
Aly Tadros - The fits
Tapestry Ensemble - New York moments
Thought Transfer - Light my way
Tomfun Orchestra - Earthworm heart
Jay Trainer Band - Jay Trainer Band
Chandler Travis Three-O - This is what bears look like underwater
Joe Treewater - The ice cream social
Tune Into My Mind Radio - A tribute to multi-talented vocalist Kelly Keeling
Two Hours Traffic - Foolish blood
U
Up The Up - Down down down
V
Bobby Jo Valentine - Home
Various Curelties - Various Cruelties
Vulnerable - We're not
VYIE - Nightingale
W
Tim Warfield - Jazzy christmas
Hope Wechkin - Leaning toward the fiddler
Widowmaker - Widowmaker
Wig Party - Glass girls
Wiggy's Popo - Flowers for Wiggy's Popo
X
XXX Means Dull - Pornography stinks
Y
Yacht Rock Revue - Yacht Rock Revue
Your Future Lovers - Eat. play. leave.
Yup - Nope
Z
Zeezee - Weewee
Zzinn - Wullywoo