About E-mails * babysue Store * Donate * Contact Info * babysue * LMNOP * dONW7 * Poetry * T-Shirts * Review Policies
August 2010 Comics, Poems, and Reviews by


aka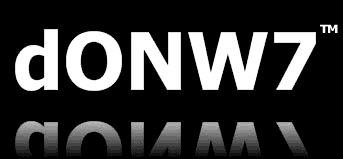 *Top Picks =

Smack when you eat.
Eat when you smack.
Crack when you bleat.
Neat air view back.
Dave Anderson & Mike Wingo - Conversations (Independently released CD, Piano/instrumental)
Nice, light, melodic piano instrumentals presented simply without unnecessary ingredients muddying the mix. On Conversations Dave Anderson and percussionist Mike Wingo present their renditions of jazz standards that they rearranged as a duo. The pair are a perfect match for this style of music. Wingo's precise and appropriately restrained percussion provides a solid foundation for Anderson's free-flowing jazzy style of playing. We like the nice sparse open sound of these recordings. It's always refreshing to hear musicians who concentrate on their playing rather than trying to find ways that technology can cover up their shortcomings (!). Cool breezy instrumentals include "It Might As Well Be Spring," "Lucky Southern," "Sunrise," and "If You Never Come To Me." Nice stuff played with integrity and style...
Amy Annelle - The Cimarron Banks: A High Plains Emanation (CD, High Plains Sigh, Folk/pop)
So many folks in the twenty-first century claim to be going back to their roots...and the word "Americana" is thrown around like an ugly unwanted pig baby. Folks tired of all the generic wannabes will find refreshing relief in the music of Amy Annelle. This enchanting lady writes and records music that is wonderfully absorbent and resilient. In many cases, her tunes remind us of material from old 78 RPM records. She has a strange warbly voice that is slightly distant and strangely personable. On the first spin we really liked The Cimarron Banks. A dozen spins later we found that we had fallen head-over-heels in love with Annelle's peculiar sound. Nothing but keepers here...but particular standout tracks include "The Cimarron Banks," "The Hellhound's Address," "Carrion Dream," "Forever In-Between," and "Streaking With The Lightning." Well worth seeking out. TOP PICK.


Bad Cop - Harvest The Beast (CD, ROIR, Rock/pop)
Bad Cop is yet another group to add to the list of intriguing underground rock bands based in Nashville, Tennessee. And the best part is...these guys don't sound like everyone else. According to the press release that accompanied this disc, the band members are heavily influenced by classic artists from the past like Joy Division, The Doors, and The MC5. You can hear traces of these artists on Harvest The Beast as well as many more as these guys effortlessly toss out ten cool underground rockers for their fans. The tracks have a nice thick sound. The band rocks hard and there's plenty of subtle psychedelia threaded into the mix. After hearing this we'd be willing to bet these guys put on one helluva live show. Nice hard rocking tracks include "Amorres Perros," "I Ask Questions," "One In The Same," and "Control." Plenty of great guitar sounds here..

Aidan Baker - Songs of Flowers and Skin (CD, Beta-lactam Ring, Progressive)
The press release that accompanied this disc made us laugh for two reasons. First, because it conjures up a new genre we had never heard of before ("doomgaze"). And second because when it started talking about "songs" there was an immediate explanation (i.e., "yes, songs"). [Anyone familiar with the abstract and often non musical releases from the Beta-lactam Ring label will get the joke.] So here we have what is, perhaps, the most musical release we've yet to hear from this provocative independent label. As you might guess, even though these are real songs...they aren't the kind that the average music listener can grasp onto. Slow, hazy, slightly psychedelic...Aidan Baker songs are dream-like in nature and decidedly unconventional. Six songs...sixty minutes of music...perplexing and ultimately strangely inviting. Some of these pieces have weird addictive qualities...
Best of Homegrown Music - 1968 to 1980 (CD, Angel Air, Various artists compilation)
There are so many small and independent music labels on the planet now that you can't even begin to count them all. But way back in 1968 there were very few. Great Britain's Homegrown Music was one of a handful of independent labels managing to get their music heard in certain circles. The label was originally called Joint Productions but they had to change the name because some folks were concerned that it sounded too druggy. Many of the tracks on this album have previously only been available on vinyl and have become very rare and sought after over the years. The CD contains tracks by Factory, Five Day Rain, One Way Ticker, Candy, Lloyd Miller, and Jac Pack. This is definitely one of those cases where substance proves that if the music is good enough the sound quality isn't that big of a deal. Actually, most of these tracks sound great...but a few have what some might call questionable sound quality. The Five Day Rain tracks are particularly good...but there are actually plenty of cool gems to be found here. Our favorite cuts include "Path Through the Forest," "Sea Song," "Good Year," "Caribbean Way," and "Rough Cut Marmalade."
Beta Radio - Seven Sisters (Independently released CD, Pop)
Beta Radio is the Wilmington, North Carolina-based duo comprised of Ben Mabry and Brent Holloman. These guys' package first caught our attention because of the interesting photos on the sleeve that show Holloman holding a rifle, preparing to shoot an apple (or maybe seven even) off the top of Mabry's head. Because of these images we initially thought the music on Seven Sisters might be comedy...but we were wrong. Ben and Brent write and record music that is instantaneously real and effective. Unlike many modern recording artists who rely on technology to cover up shortcomings, these fellows craft their music with plenty of tender loving care and acute attention to detail. The songs are recorded using traditional instruments...and the main focus is on vocal melodies and lyrics. Super smart songs here delivered straight from the heart. And the more you hear them...the better they sound. These guys pretty much hit the target with every single track...but our initial favorites include "Either Way," "Hello Lovely," "Highlight On The Hill" (a truly exceptional track), and "Return To Darden Road." Top pick.


Black Sabbath - Paranoid (DVD, Eagle Rock Entertainment, Documentary)
Classic album documentaries can either be enlightening experiences...or impossibly boring endeavors in which boring old jerks fart about their past glories. In the case of Paranoid (the DVD), the former is the case. The original album probably represents Black Sabbath at their peak...although we always found Master of Reality to be just as satisfying. In any event, this documentary gives the viewer all kinds of different perspectives on the band and the recording of this album. It features plenty of interview footage with all four band members who share their memories of this particular phase of their career. Also included is some footage of the band playing around the time of the recording session. We found it interesting that the album was mostly written while the band was touring and was recorded very quickly and without a great deal of foresight. We never realized that Paranoid was originally intended to be titled War Pigs...but the title was changed because record company executives were concerned that the title might turn off prospective fans/buyers. We always loved Paranoid the album. After seeing this documentary...we have an even stronger appreciation for this pivotal and highly influential album from the 1970s. An excellent view...
Blake Jones and the Trike Shop - The Underground Garden (Independently released CD, Pop)
More cool melodic underground pop from Kingsburg, California's Blake Jones and the Trike Shop. The band is the quintet comprised of Martin Hansen (bass), Blake Jones (vocals, guitar, theramin, melodica, autoharp), Mike Scott (guitar, harmony vocals), John Shafer (drums), and Leland Vander Poel (keyboards, harmonica, harmony vocals). These guys write and record smart, well-arranged pop that reminds us very much of classic underground artists from the late 1960s and early 1970s. The main emphasis seems to be on songs...and keeping things relatively simple and straightforward. Over the past few years this band's music has been gaining increased exposure probably mainly through word-of-mouth and some key supporters around the globe. Fifteen smart tracks here including "All I Want For My Birthday," "Sing Along," "Some Fool Wouldn't Let It Go," and "Here Comes the Bus." Cool, natural, and genuine feelgood pop.
Boris Smile - Rockets EP (CD, Count Your Lucky Stars, Pop)
Soft, pensive, and reflective. Rockets EP is the fourth release from Boris Smile who have been together for about six years now. The band is driven by the songwriting skills of A. Wesley Chung...a young fellow who writes some surprisingly mature and effective soft, moody pop. While the publicity photographs present five players backing Chung...in the album credits there are no less than 12 players contributing to this EP (!). You would think that this would result in overplaying and/or overproduction...but instead the exact opposite is true. Instead of sounding thick and complex, the six songs on this EP have a nice sparse open feel that is particularly appealing. Really pleasant resilient tracks include "Satellites," "Apollo," and "8:24.06 (The Umbling of a Planet)" (the last track is particularly cool)...
Boxer The Horse - Would You Please (CD, Collagen Rock, Pop)
Highly melodic, instantly lovable pop/rock. Would You Please is the debut full-length release from Prince Edward Island's Boxer The Horse. The band has a sound that is very much like a cross between The Kinks, Jonathan Richman, and The Strokes. Accordingly, this album sounds very much unlike most twenty-first century pop albums. The emphasis is on vocal melodies...and the band has the good sense to keep their arrangements simple, allowing the listener to concentrate on the main ingredients. This isn't an album that will clobber you over the head on the first spin. Instead (like the best Kinks albums), over time the tunes have a strange way of permanently sticking with you. Eleven cool tracks including "Bad Apples," "Sketch Me A Glove," Mind Eraser," and "Tiger."
Britannicas - Britannicas (CD, Kool Kat Musik, Pop)
The Britannicas is the trio comprised of Joe Algeri (Australia), Magnus Karlsson (Sweden), and Herb Eimerman (USA). The three are also in other bands: Algeri in Jack & The Beanstalk, Karlsson in Happydeadmen and The Charade, and Eimerman in Nerk Twins. This album was recorded by trading tracks over the internet...but you'd never know it from the overall sound. This, the debut album from the trio, features jangly guitar pop in the grand tradition of The Byrds. The sound is influenced by bands from the 1960s...but the produced sound is very current. Lots of thick harmony vocals here...as well as tracks that are at times impossibly catchy. Our favorite cuts include "Those Good Vibrations," "Don't Go Back," "Blue Sky Grey," and "The Other Side."
Canby - Rat (CD, Aqui Estamos, Pop)
Wow...great underground pop stuff here. So many artists and bands are trying so hard to be original and get noticed...and yet the ones who stand out the most are those who aren't even motivated by such driving forces. Such is the case with singer/songwriter Scott Yoshimura who calls himself Canby. We should mention that Yoshimura also plays drums in the band The Envy Corps. Rat was written, performed, and produced by Scott at Logan Christian Audio in Des Moines, Iowa...but several guest artists appear on different tracks. What appeals to us most about Rat is the fact that the songs are presented simply without excessive overdubs and unnecessary instrumentation. This album all boils down to songs...and all ten tracks pretty much hit the target dead center. Cool understated reflective pop cuts include "Reassurance," "Followed," "Compromise," and "Being Awake." Top pick.


Chemical Brothers - Further (CD, Astralwerks, Electronic/pop)
The seventh full-length studio release from The Chemical Brothers. When we last heard from this band they were beginning to teeter too far into that all-too-irritating crap-hop genre...and we got the impression that there was probably nothing left to salvage from this band (that originally pushed all of our buttons the right way in the 1990s). Now for the good news. Further is a wonderful and resounding fine return to form...and the best thing we've heard from these folks in years. The Chemical Brothers is still the British duo comprised of Tom Rowlands and Ed Simons. In the mid- to late-1990s these fellows were at the forefront of commercial electronic music with one major difference that set them apart...they always placed a heavy emphasis on performing live. Nowadays in the twenty-first century they're still taking the same approach...as each of the eight tracks on Further are being released with an accompanying film for each cut (courtesy of long-time visual collaborators Adam Smith and Marcus Lyall). This album treads on the fine line that separates pop from electronic experimentation. There are enough musical elements to latch onto...but there is also plenty of cool experimentation happening as well. Turn it up loud...and you see can things move. Nice thick sound with plenty of trippy sounds bleeding in and out of the mix. Our favorite cuts include "Snow," "Escape Velocity," "Swoon," and "Wonders of the Deep." Top pick.


Stacy Clark - Connect the Dots (CD, Vanguard, Pop)
This just may be the most pop-oriented album we have yet to hear on the Vanguard label...but don't let that turn you off. In the twenty-first century the word pop has, unfortunately, become riddled with very negative connotations. The average music listener gobbles up slop pop that is usually nothing more than something a bunch of dull two-bit dancers learn in order to entertain a crowd with questionable taste. Connect The Dots has almost nothing in common with modern day slop pop. Instead of generic canned crap, young Stacy Clark delivers pure and sincere upbeat pop with resilient melodies and vocals that seem to come straight from the heart. Clark has already won several awards and her songs have been featured on a variety of well-known television shows. This album features impossibly catchy upbeat tunes...the kind of songs that sound great in the car while driving with the windows down. If you want a smart dose of intelligent modern pop with soul and substance...you won't go wrong here. Classy classic cuts include "Not Enough," "White Lies," "Hold On," and "I Do." TOP PICK.


Dashing Suns - Really Like You (CD, Council Partners Entertainment, Pop)
We would never have guessed from the peculiar and slightly abstract opening cut on this album ("Goodbye Bad Vibrations") that the folks in Dashing Suns are a pop band. But as the next track ("Sally Moore") confirms...they most definitely are a pop band. Really Like You contains some exceptional guitar driven pop tunes with similarities to classic pop bands from the 1960s right on through to the present. Some of these tracks are somewhat lite...while others pack quite a punch in terms of overall energy. The more we spin this album...the more this band begins to remind us of some of the early releases from The Young Fresh Fellows...or even the first couple of XTC albums at times. Plenty of good solid hummable hard pop cuts here including "Shot Down," "You've Got A Call," "Young & Naive," and "Oh Boy." Nice classy punchy stuff. Top pick.


Dead Heart Bloom - Strange Waves (Independently released CD, Pop)
Like many other folks we have really enjoyed previous music releases from the folks in Dead Heart Bloom. But after hearing Strange Waves we can't help but think that this is the album that will be a major turning point in the band's career. Dead Heart Bloom is the quartet comprised of Boris Skalsky (guitar, vocals), Paul Wood (guitars), John Hadfield (drums), and Nathan Goheen (bass). According to the press release the folks in the band have been influenced by classic artists from the past like Roxy Music, David Bowie, Radiohead, Nick Drake, Gordon Lightfoot, Pink Floyd, and The Beatles. But if you're expecting a copycat band you won't find it here. The folks in Dead Heart Bloom may at times sound slightly similar to any or all of these artists...but the songs and overall sound are distinctly their own. Waves is all about melodies...gloriously effective vocal melodies drenched with harmonies and caressed in smart articulate arrangements. The band uses technology to enhance what would already be extraordinarily strong songs. This is an album that will most certainly stand the test of time. Incredibly effective cuts include "Someday Will Not Come Again," "Don't Worry For Me," "Some Will Rise," and "Love Will Have Its Day." An easy and obvious TOP PICK.


Demon Parade - God Said It's Legal (CD EP, Java Java, Pop/rock)
Demon Parade is the quartet comprised of Michael Badger (guitar, vocals), Jarryd Boath (guitar), Rob Bryers (bass, vocals), and Greg Dempster (drums). This is the band's second release (the first was a limited edition 7" vinyl single). The guys in this band play a brand of underground pop with hints of psychedelia that was popular in the mid to late 1990s. Some of these songs remind us of The Chameleons UK in many ways. The songs feature nice groovy rhythms, strange mental guitars, and super smooth vocals. Six killer tracks here including "Do You Believe In Hell?", "Spiraling," "Surreal," and "God Said It's Legal." Can't wait to hear what these guys are capable of on a full-length release (!)...
Miranda Dodson - Change A Thing (Independently released CD, Pop)
Although she has put out some music releases in the past, Change A Thing is Austin, Texas-based Miranda Dodson's first proper album. And the good news is...it's a keeper. The press release that accompanied this CD compared Dodson's music to babysue favorite Mindy Smith...a good and appropriate comparison, but Miranda's music is more pop-oriented with less of a country flavor. And wow...what a voice. Dodson has a really cool genuine vocal style that is immediately real and genuine. But songs are the real meat here...as Miranda and her friends present ten melodic thoughtful mid-tempo pop tracks with credible style. Producer Robert Harrison did an excellent job here...allowing for plenty of creativity in the arrangements while focusing mainly on the vocal melodies. Smart intricate modern pop tracks include "Too Late," "Sitting In Limbo," "Stone," and "Never Be The Same." Smooth, warm, and real. Top pick.


The Dont's - Those Delicate Chemicals (Independently released CD, Pop)
The guys in The Dont's have a very strong sound and image. Formed in 2003, the band is comprised of Kenny Don't (drums), Jonny Don't (vocals), Joey Don't (guitar), and JJ Don't (bass). For lack of a better descriptive term, these guys write and record quirky modern pop. Those Delicate Chemicals is a smart album full of cool inventive pop. The band keeps things simple and familiar enough for the music to be easily digested...while throwing enough curve balls into the mix to keep things stimulating and interesting. Plenty of studio tricks here that give the songs a slightly perplexing feel. These four guys obviously love studio recording. The attention to detail is impressive. Thirteen intriguing cuts including "Which Side You're On (The Pirate Song)," "So Strung Out," "Little Captive," and "Backtalk."

Brian Dunn - Examining the Fallout (CD, Cosmic Dave's Record Label, Pop)
Lots of Dunns around lately. We covered the music of Georgia's Kevin Dunn and Florida's David Dunn recently...and now comes Canada's Brian Dunn (by the way, none of the three are related in any way to our knowledge). This is Brian's debut solo album (he spent the past few years in the bands OX and the November Allstars). Examining the Fallout is an extremely direct and honest album featuring tracks where the main focus is on vocal melodies and lyrics rather than the latest electronic instruments and/or effects. The album has a nice, smooth, organic sound and relies mainly on traditional instruments. Dunn has a great deep voice that comes across sounding particularly personal and sincere. Resonant reflective folky pop cuts include "Listening To Myself Die," "Broken," "Alone," and "Poor Valley."
Fred Eaglesmith - Cha Cha Cha (CD, Lonesome Day, Pop)
You may not be familiar with Fred Eaglesmith's name...yet...but chances are you've already been exposed to his music. Eaglesmith has been writing and recording for quite some time now...Cha Cha Cha is his 18th full-length release. He has won numerous awards for his music, has had tracks featured in major motion pictures, and his tunes have been covered by celebrities like Alan Jackson, Toby Keith, and Miranda Lambert to name a few. Countless comparisons have undoubtedly already been made to Leonard Cohen...mainly because of the similar vocal style (plus the chiming backing vocals courtesy of the Fabulous Ginn Sisters). When Fred began work on this album his intent was to record a bossa nova album...but it didn't turn out entirely the way he had planned (although some of the tracks do have a slight bossa nova flavor). This album features real songs that come straight from the heart. Classics like "Careless," "Tricks," "I Would," and "Silhouettes" (a particularly beautiful track) make Cha Cha Cha an album that will most certainly stand the test of time. TOP PICK.


Elsinore - Yes Yes Yes (CD, Parasol, Pop)
The folks in the Champaign, Illinois-based band Elsinore spent approximately two years and a great amount of time and energy recording Yes Yes Yes. These folks have an interesting sound that seems out-of-place in the twenty-first century...and we like that. To try and describe the music...the band's songs sound something like a cross between Roy Orbison and Freddie Mercury singing in The Smiths...if they were all playing modern pop music in 2010. That may or may not (?) give you an idea of where these folks are coming from...but rest assured their pop music doesn't sound like the rest of the pack. There is a great emphasis on the recording of the songs and, in particular, the sometimes thick and complex arrangements. Dreamy and heady...this album features studio pop with plenty of cool harmonies and a highly orchestrated sound. Our initial favorite tracks include "Landlocked," "Body of Water" (really lovely vocal melody in this one), "Breathing Light," and "Wooden Houses."
Floored By Four - Floored By Four (CD, Chimera Music, Progressive)
Floored By Four is the quartet comprised of Mike Watt (bass, spiel, composition), Nels Cline (guitar), Yuka Honda (keyboards), and Dougie Bowne (drums). Mike Watt has continually surprised his fans over the years by delving into a myriad of sounds and styles. With this project, he and his bandmates present modern progressive jazz with possible influences that span several decades. Interestingly, the album is divided into four sections with each section being named after each band member. Lots of spontaneous energy and creativity going on here as these guys seem to feed off one another like a well-oiled machine. No matter what project he's involved in, Mike Watt always manages to entertain and inspire. This album is no exception. Enough cool trippy heady sounds and groovy vibes here to fill an ocean.
Foxymorons - Bible Stories (Independently released CD, Pop)
It seems like it was only yesterday when the Foxymorons released their debut album (Hesitation Eyes) to a warm receptive underground audience. But the album was actually released five years ago (!)...and this marks the fourth full-length release from the duo. Foxymorons is David Dewese and Jerry James who reside in the unlikely city of Mesquite, Texas. The pair met in high school and discovered they shared a love of pop music. In the 1990s Foxymorons would have been an instant hit with the college radio crowd. But nowadays in the twenty-first century when there are way too many bands on the earth...they have (at least up to this point) remained an underground cult favorite. Bible Stories presents more of the well-crafted pop these guys are known for. Highly melodic standout cuts include "Out of Control," "This Too Shall Pass," "Big Decision," and "Bible Stories." Good solid pop stuff.
Rhett Frazier Inc. - Escape From Dee-Troyt (Independently released CD, Pop/soul)
Over the past couple of years there have been more and more young up-and-coming artists whose music is directly influenced by 1970s soul music. On their debut album, the guys in Los Angeles, California's Rhett Frazier Inc. proudly wear their influences on their sleeves with no room for doubt. Escape From Dee-Troyt is a direct shot of 1970s R&B / Philadelphia soul...recorded with all the slickness that modern technology allows. The duo is comprised of singer/songwriter Rhett Frazier and Donny Gruendler on drums and synthesizers. This album features ten tracks that are instantly familiar...and almost completely accessible. Killer soul pop cuts include "U Can't Stop," "Faultline," "If I Said," and "Addie." If all the pieces come together at the right place and time...these guys could become big, big, BIG in no time...
Golden Dogs - Coat of Arms (CD, Nevado, Pop)
We've said it before and we'll say it again. In the twenty-first century there's a lot more credible music coming out of Canada than the United States. Not sure why this is...but it certainly seems to be the case. After recording two albums and touring other countries the folks in Golden Dogs decided that they needed a break. So they laid back for awhile and began recording music just for the sake of having fun doing so. Eventually they had enough material for an album and Coat of Arms was born. These folks have come up with some excellent material here. Usually when a band features male and female vocals we prefer one over the other. But in the case of Coat of Arms we are equally impressed by both. Some of these tracks have an almost Americana type sound...while others are pure pop in nature. It's impressive how these folks can make all of these songs work...considering how different many of them are from one another. The more we spin this...the more we dig Golden Dogs. Killer hummable tracks include "Dear Francis," "Cheap Umbrellas," "Travel Time," and "Old Hat." Strangely familiar and ultimately infectious. Top pick.


Silly stupid green sheep...
Bleating and farting all over one another
So that they can waste their money
On the latest greatest environmentally friendly
Hoax.
Grip Weeds - Strange Change Machine (Double CD, Rainbow Quartz, Pop/rock)
We were already big fans of The Grip Weeds...but this time around they've really outdone themselves. Our guess is that Strange Change Machine represents the band at their peak..and in the future this will always be the album that all of their other recordings are measured by. On this gripping double album these folks take all the ingredients from their previous recordings and fine-tuned them to the point of perfection. It should be noted that the band did everything themselves...all the recording and mixing...even the cool album graphics. These two discs are bursting at the seams with good vibes and soaring pop melodies. And, of course, those unmistakable harmony vocals are the icing on the cake. Great songs, addictive rhythms, killer guitars, and top-notch vocals...what more could you ask for...? There's a lot to take in here...twenty-four tracks in all...and there's not a single bad apple. Interestingly, the band includes a cover of Todd Rundgren's signature tune "Hello It's Me"...and they do a damn good job of recreating this decidedly difficult track (even diehard Rundgren fans will be impressed). The four members of The Grip Weeds are on top of their game here...tossing out mindblowing oughta-be hits like "Speed Of Life," "Be Here Now," "Thing Of Beauty," "Mistress Forest," "Coming and Going," "Hold Out For Tomorrow," and "Mr. X." An instant and obvious TOP PICK.


Handful of Luvin' - Life In Between (Independently released CD, World pop)
This is an extremely accessible and commercial album full of tracks that ought to appeal to the casual music fan. The guys in Handful of Luvin' write and record what might best be described as world pop. The band's songs are catchy and familiar and incorporate a wide variety of styles and sounds. The band is comprised of David John (guitar, vocals), Andrew Joslyn (fiddle), Patrick Files (bass), and Michael Knight (drums). Life In Between features thirteen slick pop tracks including "Born Lucky," "This Man," "Glass Ceiling," and "Fingers." Recommended for fans of Dave Matthews...
Harmonious Dissonance - String Chamber Works (Various artists CD, Navona, Classical)
We've always been suckers for classical music presented by small groups...mainly because it forces the listener to focus on specific instruments rather than being bombarded by the strength of an entire orchestra. Harmonious Dissonance features two solo works (Gregory Hall's "5 variations on Ongiara" and David Froom's "Sonata for Violin Solo"), a quartet (Gregers Brinch's "String Quartet No. 1"), and a quintet (Allen Brings' "Quintet for Clarinet and Strings"). This impeccably recorded album features over an hour's worth of music...and it's all more than worth your while. The folks at Navona are up-and-running...everything we've heard thus far from the label has been exceptional...
Hellyeah - Stampede (CD, Epic, Rock)
What a great band name. Actually the name appeals to us in particular because "hell yeah" has been one of our most used phrases for years and years and years. The guys in Hellyeah have a sound and image that fits their name. The tracks on Stampede sound something like a cross between Nashville Pussy and Morbid Angel (more the former than the latter). These big bearded redneck guys play loud and fast. No pussyfooting around here. It's interesting how the band uses death metal guitars to deliver their hard rock tunes with basic pop melodies. After hearing the band blast through the first four tracks were were certainly surprised to hear the soft and pensive "Better Man" (!). There are thousands upon thousands of ultra hard rock bands out there...but few who have songs as good as these guys. Intense speed rockers include "Cowboy Way," "Hell of a Time," "Stand or Walk Away," and "Order the Sun."

Hewhocannotbenamed - Sunday School Massacre (CD, Greedy / MVD Audio, Rock)
Being big fans of The Dwarves since way back when, we weren't quite sure what to expect from guitarist Hewhocannotbenamed's debut solo album. Would it be like an offshoot of a Dwarves album...or something totally different...? Actually more the former than the latter...but with plenty of the latter thrown in for good measure. For better of for worse, Hewhocannotbenamed is probably best known as the guitar player who plays totally nude and wears face masks so that he is unrecognizable. Sunday School Massacre is probably more catchy and accessible than most folks would have expected. Many of these songs were written while Hewho... was working at a residential treatment facility for teenagers suffering from mental illness and/or abuse (?!?!). Plenty of tight, cool, buzzsaw pop titties here including "Happy Suicide," "Superhero," "Hate Song," and "Motorboating." Some of these cuts are impossibly catchy.
House of Bread - Superhuman Tomb (Independently released CD-R, Pop)
The third full-length release from Indiana's House of Bread. The band began in 2005 as the solo project created by Omar Afzaal...but it has since become a duo with the addition of Bob Haddad. The pair cite Super Furry Animals, The Cure, Kraftwerk, and Yo La Tengo as influences...and we can hear traces of all of these artists (and more) on Superhuman Tomb. Our guess is that this band is, for the most part, an artistic endeavor in which the main motivating factor is not money or fame. Strangely infectious hazy modern pop tracks include "Nebula M43," "Hazy Boy," "Our Green Plots," and "Blood Scouts." Cool underground pop with substance.
Jews and Catholics - Who Are? We Think We Are! (CD, 307 Knox, Pop)
The controversially-named Jews and Catholics is the Winston-Salem, North Carolina-based duo comprised of Alanna Meltzer and Eddie Garcia. The humorously titled Who Are? We Think We Are! was recorded in 2009 by Mitch Easter and Cheetie Kumar. This band made the wise choice to start off with a bang. "Dear Alexa" is the obvious standout track here, and a song that absolutely commands attention. This duo's sound is characterized by Garcia's standup bass and Meltzer's fuzzy distorted guitars. These musicians are treading on that fine line that separates rock from pop. The songs are melodic and easy to follow...but more often than not they have a rather forceful sound. Other tracks that grab our attention are "Who Are We Think We Are," "Up For Days," and "Thank God I Don't Live In Your Eyes." Good solid underground pop/rock stuff.
K11 - Metaphonic Portrait 1230 A.D. (CD, Actual Noise, Experimental)
K11 is Pietro Riparbelli...who is, at this point in time, one of the most prolific experimental recording artists on the planet. With each and every release Pietro seems intent on reinventing himself and challenging his fans to follow along. Metaphonic Portrait 1230 A.D. is yet another album full of sonic surprises. The album was recorded using sounds found within the Assisi Iower Basilica. Riparbelli is doing research about the "sound, environment and esoteric dimensions within some interesting cathedrals." So...as you might guess...this album doesn't contain anything that might even remotely appeal to mindless fans of The Black-Eyed Peas (barf) and/or Taylor Swift (double barf). So...a word of warning. If you are a small-minded asshole who gets off on successful phony modern pop artists there is little doubt that you will be totally and completely lost by the music created by K11. These recordings are strange, unfamiliar, obtuse, and peculiar. Four compositions here to expand the mind and challenge the soul. Another compelling and resilient release from Riparbelli... Top pick.


KaiBorg - Harvesting Metadata (CD, pfMENTUM, Experimental/eclectic/modern classical)
More totally trippy stuff from KaiBorg...the duo of David Borgo and Jeff Kaiser. Borgo is currently an associate professor at The University of California - San Diego while Kaiser is a composer, conductor, music technologist, and founder of the increasingly peculiar PFMENTUM label (which almost exclusively caters to odd modern classical and experimental artists and composers). Harvesting Metadata is a truly weird spin. David and Jeff record music that seems to draw theoretically from German progressive/experimental artists from the 1970s...but the sound is much more current and relies on bizarre twenty-first century technology. The way the duo manages to incorporate saxophones and trumpets into the mix is particularly strange and appealing. This is a wildly experimental album full of strange sounds and odd surprises. The tracks are more like sound collages than music. Because of the far out nature of these pieces it is difficult to describe this album. If you like real experimental music, there's a good chance this music will elevate you to another level. If you can't stand experimental stuff...well then, this just isn't the right choice for you. Here in babysueland we are once again enchanted and enlightened. Crazy brain teasers include "Harvesting," "Resumption Tokens," "Hypnernymic Entailment," and "Reaping." One of the crazier albums yet to be released by this esoteric label... TOP PICK.


Kopek - White Collar Lies (CD, Religion Music, Pop)
Good hard pop/rock from Irish band Kopek. These guys got together in the early 2000s when the average age of the band members was only 15 (!). Over the years they've been playing and recording a great deal...and they have obviously honed their talents and skills over the past few years. White Collar Lies features loud, ballsy pop rock that draws heavily from 1970s rock bands...but these guys deliver their music with all the intensity and fire of a twenty-first century band. Vocalist Daniel Jordan provides the obvious focal point with his rough, raw, and raspy vocals. These tracks could appeal equally to underground rock fans as well as listeners into commercial arena-rock. Hard driving cuts include "Cocaine Chest Pains," "Love Is Dead," "Love Sick Blues," and "Sin City." Plenty of great punchy guitar riffs on this one...
Shane Lamb - Disengage (Independently released CD, Pop)
Yet another cool and credible up-and-coming singer/songwriter from Nashville, Tennessee (!). Shane Lamb writes and records honest, pure, direct pop music that could easily be appreciated by millions of listeners. And yet--unlike most accessible artists--his music comes across sounding totally real and sincere. It could be because he's young...it could be because he hasn't been 'burned' yet...or it could just be that sincere, engaging music simply flows naturally from his veins. Disengage features twelve guitar-driven pop tunes with remarkably effective melodies. Lamb's music has already been greeted with welcome arms by many folks...and our guess is that over the next couple of years he will continue to garner more and more diehard fans. This album features cool flowing pop gems such as "Free," "Someday," "Dreams," and "Until You." Good solid stuff.
Let things go.
Who cares if they have
Sentimental or monetary value?
Sheesh, they're just things.
Let them go.
Like cereal.
Very much like cereal yes.
Cereal very good.
Cereal what is
Liking to
Eat.
Little Beirut - Fear of Heaven (Independently released CD, Pop)
The third full-length release from the Portland, Oregon's Little Beirut. Fear of Heaven is a nice thick lush album featuring technology-laden pop fueled by soaring melodies. So many modern bands tend to overproduce their songs to try and make up for a lack of substance. That is definitely not the case here. The songs on Heaven are already strong and vibrant...but they are made even more so by the cool articulate arrangements and subtle studio polish. At the center of Little Beirut tunes are wonderfully sincere sounding vocals...with harmonies that are always right on target. The more we spin this one...the better it gets. Twelve clever modern pop cuts including "Last Light," "Cosmic Waitress," "Lifeboat," and "No One Special" (our favorite). Cool stuff.
Loons - Red Dissolving Rays of Light (CD, Bomp, Pop/rock)
The first track on this album had us hooked instantly. The impossibly catchy "Between Grey Slates" sounds very much like Richard Hell very early in his career. Great jagged guitars, chunky rhythms, and vocals drenched with detached attitude. Loons is the quintet comprised of Mike Stax, Anja Dixson, Chris Marsteller, Marc Schroeder, and Mike Kamoo. These folks' sound combines the best elements of garage rock with early 1970s punk...as they manage to come up with eleven winning tracks. The songs are driven by some wonderful fuzzy overdriven guitars (lots of great guitar licks on this l'il sucker)...and the rhythms always hit the target dead center. Loads of energy here. Lots and lots and lots of cool genuine energy...that makes Red Dissolving Rays of Light an instant favorite here in the horribly plush babysue office suites. Our initial favorites include "I Wanna Get You," "Summer's End," "Stowaway," and "The Losers Win." Top pick.


Paul Manousos - C'mon, C'mon (Independently released CD, Pop)
The third full-length release from San Francisco, California's Paul Manousos. Manousos has a sound and style that is highly reminiscent of early classic pop artists from the late 1970s and early 1980s...there are some striking similarities to early Elvis Costello and Joe Jackson. What stands out most about Paul's music is his voice. He has a voice that cuts really cuts through the guitars and is central in the mix. C'mon, C'mon is a short album just over 33 minutes in length...but it proves that when Manousos hits the target he hits it dead center. Our favorite tracks include "Getting Better" (an absolutely gripping tune), "R.E.D.," and "Getting Out."
Wipe your pussy with
Special medicated pads
So that it won't
Stink.
Mobile Wash Unit - Tent (CD, Astraea, Pop)
Mobile Wash Unit is the duo comprised of Andy Snyder and Todd Carter. Don't know much about these guys or this album in particular except the disc "...is about journeys, about mobile movement." But what we do know...is that Tent is chock full of great modern electronic pop music with a difference. Snyder and Carter make music that is in some ways highly reminiscent of British pop artists from the 1980s...but the songs are by no means purely retrospective. These tracks are upbeat and highly melodic...and have a strange staying power that is sadly missing in the music of many twenty-first century artists. When these guys hit the target...they really hit the target ("September Was Winter," "Second Glance," "Restart," and "Ocean" all deserve to be major hits). Only one clunker here ("Koko"). We're expecting some really amazing stuff from these guys in the coming years. An underground gem.
Nadja - Under the Jaguar Sun (Double CD, Beta-lactam Ring, Progressive/experimental)
In an age of throwaway CDs...if you're like us you're a sucker for great packaging. And you'd better believe that the folks at Beta-lactam Ring are probably the best out there in terms of interesting and incredible packaging. This release is interesting in so many ways...where to begin...? First off (as we already hinted)...the packaging is superb. These two discs are housed in a great cardboard sleeve with four foldouts which reveal some really cool impressionistic artwork...plus each is housed in its own nifty little cardboard sleeve. Each disc can be played and appreciated by itself...but the discs were also recorded/created so that the listener can play both at once for a completely different experience (reminiscent of The Flaming Lips' legendary Zaireeka album). Under the Jaguar Sun is peculiar to say the least. Some of the tracks are musical in some ways...while others are almost purely random and experimental. The first disc ("Tezcatlipoca") is the louder of the two...while the second ("Quetzalcoatl") is more of an ambient type experience. Hard to compare this band's music to anyone else...except, perhaps, other artists on the Beta-lactam label. Killer stuff...mentally challenging and often rather spooky... TOP PICK.


This no
Poem.
Pineapple Thief - Someone Here Is Missing (CD, K Scope, Pop)
Smart, impeccably-written modern pop featuring intricate arrangements and absorbing melodies. The band Pineapple Thief is driven by the songwriting talents of Bruce Soord. This guy writes classic pop tunes that recall a variety of other artists from the past and present...all the while retaining distinctly original characteristics. What is interesting about this band's sound is that the songs and arrangements are familiar enough to seem instantly familiar...and yet unusual enough to keep things interesting. Some of the tracks on Someone Here Is Missing are thick and busy while others are rather sparse and reflective. The songs are extremely strong and resilient...but they are made even more so due to the fact that Bruce has a truly great voice that commands attention. Nine warm cuts here including "Nothing At Best," "The State We're In," "Show A Little Love," and "So We Row." In addition to cool music this album also features great packaging...a great cover photo of a man covered with torn paper gazing out a large picture window...plus a killer little lyric booklet. With so many bands tossing out garbage in the twenty-first century Someone Here Is Missing comes across like a cool and refreshing blast of fresh air. Recommended. TOP PICK.


The Problems - Powder Blue Bone (Independently released CD, Pop)
We absolutely love the title of this CD and the accompanying photo of a young lady laying on the floor with a large Powder Blue Bone clutched in her hand. We were instantly very curious about The Problems. The band released their debut album in 2001 but took their time getting around to writing and recording the follow up. The folks in the band spent about three years writing and recording the material included on Powder Blue Bone. Their intent was to create music that didn't fit into any specific genre. According to the band's main songwriter Frank Caiafa the members "...hate being pigeonholed into one category." That is, perhaps, what makes this album such a strangely compelling spin. The songs truly do not fall within the strict confines of a specific type or style of music. But regardless of what genre they delve into, these folks seem to have the ability to make things work. Frank has a cool resonant voice that is the perfect centerpiece for these intelligent compositions. The more familiar these songs become the more resilient they seem. Fourteen smart cuts here including "June," "The Other One," "Damage Done," and "Schoolyard Steps."
The Prisoners - In The Land Of The Free E.P. (Independently released CD EP, Rock/pop)
The guys in The Prisoners claim to be the real thing...and after hearing this EP we're convinced they're telling the truth. The disc blasts off with the powerful power chords of "Murder City U.S.A."...a hard driving track that reminds us very much of songs off the first album from The Jam. The band then proceeds to rip their way through four more hard-driving underground pop/rock tracks with dignity and style. In an age of pretenders its nice to hear a band play with unbridled enthusiasm and power...
Yell when you pump iron.
It makes you seem much
Stronger than you really
Are.
Sara Radle - Four (CD, Jeez Louise, Pop)
Upon spinning this disc the first time we had a feeling that Sara Radle's voice sounded familiar. That was before we looked over the press release and realized that Radle is also in the band Walking Sleep (great new band, incidentally...) that we reviewed a couple of months ago. (She has also been in the bands The Rentals and Lucy Loves Schroeder.) Four is an impressive disc from start to finish. Sara writes great songs, is very sensitive about recording her tunes with appropriate arrangements...and she has a really cool, smooth, soothing voice. Recorded in her own Good Kitty Studios, Four presents fourteen tunes with resilience and staying power. These aren't cutesy girl indie pop tunes...but rather mature and focused modern pop compositions with a distinct difference. Intriguing reflective cuts include "Fooling Nobody," "Morning Light," "Crossroads," and "It Won't Last." Top pick.


Dennis Rea - Views From Chicheng Precipice (CD, Moonjune, Progressive)
Dennis Rea is a musician who seems to enjoy blurring boundaries and mixing genres. Views From Chicheng Precipice is a thoroughly engaging recording...although probably a bit too esoteric for the casual listener. On this disc Rea presents. "...arrangements of some of my favorite Chinese, Taiwanese, and East Asian ethnic minority pieces..." Joining Dennis on these compositions are Alicia Allen, Greg Campbell, Ruth Davidson, James DeJoie, Caterina de Re, Stuart Dempster, Will Dowd, Elizabeth Falconer, John Falconer, Jay Jaskot, Paul Kikuchi, and Kevin Millard (whew!). These five compositions blur the lines between classical, progressive, and Asian music effectively and efficiently. The playing is impeccable and the sound quality is flawless. Housed in a beautiful digipak sleeve, this will undoubtedly please Rea's fans and, perhaps, turn listeners onto some totally different styles of music. Resilient and breathtaking.

Red Wanting Blue - These Magnificent Miles (CD, Fanatic, Pop)
Instantly hummable familiar pop music from the guys in Red Wanting Blue. Unlike most up-and-coming bands whose music is difficult, strange, and/or mind bending...these guys instead choose to write and record songs that could be appreciated by most listeners (i.e., the songs are extremely commercial and accessible). In the 1990s this band would probably have been instantly successful. Nowadays in the twenty-first century when there are way too many bands and far too few listeners to support them all...they may have a harder time securing an audience. But it won't be for lack of good songs. These Magnificent Miles features twelve tracks...all of which are extremely radio-friendly pop played with soul and conviction. Vocalist Scott Terry has a voice that works particularly well with this style of music. Melodic tracks include "Gravity," "Red Ryder," and "U.S. Bumper Sticker."
Rococo - Run From the Wildfire (CD, Angel Air, Progressive pop)
Hmmm... Now here's an interesting obscurity compiled by the folks at Angel Air. Rococo was a progressive pop band in England in the early 1970s whose music was originally released on the Deram label. This compilation collects a selection of tracks recorded by the band so it is probably the best overview currently available on compact disc. These folks' music reminds us of a variety of bands from the 1970s. At times the songs are rather complex and have slight classical leanings (somewhat reminiscent of Queen at times)...while other tracks delve into somewhat lounge-ish territory. Though rather dated in terms of overall sound and style, this is an interesting look at a band who got lost in the stacks over the years. Smart pop cuts include "Hoodlum Fun," "Midsummer Hill," and "The Living Rock." Interestingly, bass player John "Rhino" Edwards later went on to much greater fame as the bass player for Status Quo...
Daniel Romano - Workin' For The Music Man (CD, You've Changed, Pop)
Our guess is that Daniel Romano has been heavily influenced by artists from the 1970s. The influences can be heard not only in his music...but also in the presentation (the CD is housed in a cardboard foldout sleeve that looks very much like a vinyl album cover). Daniel presents his songs simply using mainly traditional instruments...and this gives them a nice timeless quality and sound that is reassuring and ultimately very comfortable. We particularly like this young man's cool subdued vocals...he never comes across sounding forced or like he's trying to impress anyone. The substance in his songs may only become apparent after several spins. The first couple of times we heard Workin' For The Music Man we liked it...but we weren't blown away. But ten spins later...we found ourselves engrossed and permanently affected. Cool thoughtful cuts include "Workin' For The Music Man," "A Losing Song" (our favorite), "Poor Girls of Ontario," and "Joseph Arthur" (a tribute to one of our favorite artists!). TOP PICK.


Royal Canoe - Co-Op Mode (CD, Head In The Sand, Pop)
Wow...what a great album. Royal Canoe is the band comprised of Matt Peters, Bucky Driedger, Matt Schellenberg, Joey Penner, and Jeff Bruce. Co-Op Mode is an extremely well crafted album full of melodic pop tunes with real staying power. A great deal of time and energy was obviously spent recording these tunes. These tracks have a nice slick classic sound and feel. The songs themselves would already be extremely strong...but they are made even more so by the extremely clever and inventive arrangements. That...plus the superb vocals...make this album a wonderfully inviting spin from start to finish. Canada is such a hotbed of incredible talent these days...and Royal Canoe is yet another example of how Canadian bands are beating the shit out of most bands in the United States. Killer cuts include "Saw An Arrow," "I Can't Lie Down," "Soothsayer," "Kasparov," and "The Last Ones Were Delicious." House in a beautiful digipak sleeve and includes a lyric booklet. TOP PICK.


Secret Colours - Secret Colours (Independently released CD, Pop)
Slightly hazy guitar-driven underground pop. Secret Colours is the quintet comprised of Tommy Evans (vocals, guitar), Dave Stach (guitars, vocals), Dylan Olson (bass), Margaret Albright (keys, vocals), and Justin Frederick (drums). This self-titled album is an exercise in subtlety. On the first few spins we didn't have a strong reaction to this band's music. But after half a dozen spins or more...we slowly found ourselves falling in love with these folks' sparse and strangely infectious pop tunes. The songs range from reflective pop to slightly dreamy pop...and the album has a really cool home recorded sound quality that is particularly appropriate for this style of music. Plenty of nifty fuzzy guitars and vocals with lots of reverb. Some of these tracks remind us of underground rock bands in Great Britain in the early to mid 1990s. If you want an instant pop fix, this may not be it. But if you're looking for a band that throws interesting and reflective curve balls...Secret Colours may just be your favorite new underground find. Top pick.


Sell your baby and
Use the money
To buy
Drugs.
Shonen Knife - Live at Mohawk Place 2009 (DVD, MVD Visual / Good Charamel, Pop/rock)
We fell in love with the girls in Shonen Knife way back in the 1980s when we were turned onto the band through the guys in Redd Kross...and we've been in love ever since. This DVD captures these superb ladies on the final night of their 2009 tour of North America (during which they played 30 shows in 34 days). The band was touring to support their criminally overlooked album Super Group which, incidentally, is one of their best albums ever. Shonen Knife is the ultimate feelgood band. Their sound is something like a cross between The Ramones, Yoko Ono, and The Archies (three of our all-time favorites, of course...). Playing for a small but devoted group of fans in Buffalo, New York, the girls belt out seventeen cuts with all the happy intensity that has made them underground superstars. In addition to megawatts of power, the fans were treated to plenty of hair slinging and friendly smiles...and those wonderfully brilliant, effervescent pop songs that have made Shonen Knife legends in their own time. Killer cuts during this show include "Banana Chips," "Super Group," "BBQ Party," "Muddy Bubbles Hell," "Giant Kitty," and "Antonio Baka Guy." During the encore, original band member Atsuko even joins the band onstage for the beautifully intoxicating "Fruits and Vegetables." Perhaps one day in the future the girls in Shonen Knife will be recognized as one of the most important rock bands in the world. Until that time, their diehard fans will continue following them for as long as they care to make music (which...we hope...will be for many decades to come). Funny how so many people have mistakenly written these girls off as a novelty act because...in reality...they are most certainly one of the most important, iconic, and influential bands EVER. And Naoko continues to write some of the very best pop tunes you're likely to hear. A brilliant concert DVD from a truly incredible band whose music is more vital now than ever before... TOP PICK.


Silent Boys - Princess By The Sea (Independently released CD-R, Walrus, Pop)
More melodic resilient pop from the Silent Boys. Despite numerous writers praising these guys' music, the band remains relatively obscure at this point in time...and that is indeed a shame because they are obviously making music for all the right reasons. Princess By The Sea finds the band's melodic sense totally intact. Instead of relying on technology, these guys' main emphasis is on songs...strong songs with good melodies and intelligent lyrics. This is a short disc clocking in at just under 28 minutes...but in that amount of time the band manages to inspire and entertain on every track. Our favorites include "Don't Take Love For Granted," "Nature's Message," and "Princess By The Sea."
Silian Rail - Parhelion (CD-R, Parks and Records, Instrumental)
We've said it before and we'll say it again. We sure do admire instrumental bands and artists because in almost all cases the folks making the music aren't driven by money or fame. Instead, instrumental artists seem mainly motivated by the desire to create. Silian Rail is the duo comprised of Robin Landy (guitar) and Eric Kuhn (drums, foot synthesizer, glockenspeil). Considering that this band is a duo...they have a really big sound that will probably surprise many listeners. These intricate flowing pieces remind us of many progressive instrumental bands in the United States in the mid to late 1990s. The emphasis is on the instruments...as Landy and Kuhn prove without a doubt they are totally on top of their game on these recordings. Our favorite compositions include "A Leap In The Light," "A Bone In The Riverbed," and "Sweet Towers." Another exceptional release from the fine folks at Portland's Parks and Records label...
Spay the neuter
Out of your
Pet.
Spay the neuter
Out of your goddamn
Pet.
Split - Unimpressive (CD, Transistor Sound, Pop)
True underground music from the Chicago, Illinois-based band Split. In the press release that accompanied this disc the band listed their influences as being Jesus and Mary Chain, Husker Du, Echo & The Bunnymen, Superchunk, Sebadoh, Pavement, Stone Roses, and Swervedriver. So...considering that these folks like a lot of the same artists that we do...its obvious they have very good taste. The humorously-titled Unimpressive actually is, in direct contrast...rather impressive. The folks in Split write and record smart underground guitar-driven pop. The band is comprised of Charlie Crane (guitar, vocals), Ryan Gatenby (vocals, guitar), Ramsen Isaac (bass), and Andy Miles (drums). Melodic groovy cuts include "Codependent," "Unimpressive," "Brown Line," and "Stop Texting Me." Really exceptional lyrics on this disc...
Stone Foxes - Bears & Bulls (Independently released CD, Pop)
If these guys aren't successful in a major way over the next couple of years...we will be very, very surprised. The folks in Stone Foxes aren't shy about sharing their influences with the world. Their music draws heavily from classic artists from the past...but in particular, the music is highly reminiscent of The Band and Led Zeppelin. So you may ask, "So what? Lots of bands are influenced by The Band and Led Zeppelin." And that would be an appropriate question to ask of course...but few bands channel their influences with such style and integrity as these guys. That...plus the fact that they can really, really play...and you have a band that plays occasionally explosive music for the masses. Bears & Bulls features some really strong songs...twelve tracks on which the band proudly showcases their driving rhythms, focused vocals, and rip-roaring guitars. Not a bad track in the bunch...but our initial favorites include "Stomp," "Easy," "Through The Fire," and "Come Again." Good solid stuff that will stand the test of time. Top pick.


Stonehoney - The Cedar Creek Sessions (CD, Music Road, Pop/rock)
Good solid pop/rock played with sincere conviction. The guys in Stonehoney entered the Cedar Creek recording studio in April of 2009 and recorded 40 songs. The band recorded straight to tape/hard disk without overdubs or studio tricks. This album presents the band's favorite 14 tracks from those sessions. This is a case where you actually hear the band sounding exactly as they would sound in concert as this is something like a live recording that took place inside a professional recording studio. Stonehoney tunes remind us in many ways of early Little Feat. The band writes and records smooth classic pop/rock with a slight country feel. The playing is tight and focused and the overall vibe is upbeat and real. The tracks on this album are instantly familiar and accessible. Our guess is that these guys are on a road that will quickly lead to commercial success. Cool melodic rockers include "Two Years Down," "Headlight On A Midnight Train" (our favorite), "Fallin' Apart," and "Feel Like I'm Gonna Die."
Learn to appreciate the
Stupid in others.
Our stupid is what makes us
Unique.
Sugar Army - The Parallels Amongst Ourselves (CD, Shock Entertainment, Progressive pop/rock)
Sugar Army is the quartet comprised of Ian Berney (bass, vocals), James Sher (drums, percussion), Patrick McLaughlin (vocals), and Todd Honey (guitar). Although it didn't occur to us on the first couple of spins, after hearing The Parallels Amongst Ourselves we finally came to the conclusion that this band's sound has a great deal in common with 1970s art rockers Split Enz. And it wasn't until we started perusing the CD insert that we realized that both bands are from the same geographic region (!?). In any event, we have always been big fans of Split Enz...so it only seems logical that the guys in Sugar Army would create music with so many appealing qualities. The songs are intelligent and slightly unusual...and the vocals are absolutely fantastic. The more we spin this album the better it gets. Killer tracks include "Parallels," "No Need For Lovers," "You Are A Possession, Up For Sale," and "Another Loose End." A great disc from start to finish...bubbling over the edges with good solid hard pop. TOP PICK.


3eme Sexe - Je T'aime Si Vous Voulez (CD, All Score Media, Pop)
3eme Sexe is the musical creation of Justin Schoening that was begun in 2006. Je T'aime Si Vous Voulez was created entirely using analog instruments and also features band members Christelle Paris and Lola Renault. Justin writes and records music with a strangely hypnotic retrospective sound and feel. The songs on this album are rhythmic and ultimately danceable...but the melodies and/or spoken segments do not follow the traditional patterns heard in modern pop. Instead, these compositions come off like peculiar stream-of-consciousness pieces in which plenty of improvisation occurs. The songs feature words/lyrics that are sometimes delivered in English, sometimes in French, and sometimes in German (depending on which language fits a particular track). This ultra-cool album features eight tracks including "Mon Petit Meurtre," "The Whistle Song," and "Autumn In Your Heart." Unusual and ultimately effective... TOP PICK.


Telepathic Butterflies - Wow & Flutter (CD, Rainbow Quartz, Pop/rock)
They don't come around that often but when they do...it's always cause for celebration. Wow & Flutter is the fourth full-length release from Canada's The Telepathic Butterflies...following in the same general territory the band chartered with their last album (Breakfast In Suburbia). If you've never heard the band before, their influences will give you an instant idea of where they're coming from: The Beatles, The Kinks, Squeeze, David Bowie, The Knack, The Buzzcocks, The Replacements, Sloan. Wow & Flutter was recorded in the band's home studio on analog tape...giving it the sound and feel of classic pop from the past. Ten pop classics here including "Circle Man," "Lilacs," "Elegy," and "Cheerleader." Great string of tracks that--in a perfect world--would all be hits (!).
Jason Thomas - Sadie & The Nothingness (Independently released double CD, Progressive pop)
Nashville, Tennessee's Jason Thomas has been through his share of obstacles over the past few years. With the release of Sadie & The Nothingness Thomas proves that focused determination can get you through just about anything. This double CD set presents a great deal of material from a young fellow whose music is obviously an integral part of his life. The songs on Sadie & The Nothingness are personal, reflective, sometimes sad and reflective, and at other times positive and hopeful. The tracks are, for the most part, driven by acoustic guitar...and Jason's smooth and subtle vocals are the focal point. A wealth of intelligent tracks to take in here...including "The Nothingness," "Today Is Another Tomorrow," "Bad Dream," "Everything," "Big Umbrella," and "Sadie." But our favorite track is the impossibly catchy "Pretty Policeman" (which features an absolutely incredible melody)...

Toadies - Feeler (Advance CD, Kirtland, Rock)
Geez...the story of how this CD came to be is such a...long, long story. To sum it up simply, the guys in The Toadies originally recorded an album called Feeler as a follow-up to their well-received Rubberneck album in the 1990s...but it was rejected by their label. The band eventually split up...only to reform in 2006. Despite the fact that tracks from the unreleased Feeler had spilled onto the internet Toadies fans wanted a real release of the album. But the guys in the band felt that their playing had improved since the album was originally recorded...so they re-recorded it and switched some stuff around. And thus, the new Feeler album was born. This is a short album clocking in at 28 minutes and 21 seconds. But while the album is short the content is nice, solid, and raw. These guys still have whatever it was that made them so appealing in the 1990s. Hard pop/rockers include "Trust Game," "Dead Boy," "Mine," and "Pink." Cool guitar rock with guts.
Take a taxi.
Tote a tootsie.
Tear a tabby.
Teach a tocker.
Derek Trucks Band - Roadsongs (Double CD, Sony Masterworks, Blues/rock)
Appropriately-titled double CD set from legendary slide guitarist Derek Trucks. Trucks is, of course, the guy who began his career as a guitarist at the tender age of 9 (!)...and quickly began playing with heavyweights by the time he was in his teens. In the late 1990s he became a permanent member of the Allman Brothers Band. Our guess is that Trucks' real passion is playing in his own band. This lengthy double disc set finds Trucks in fine form...and his loose, fluid guitar playing sounds absolutely great. Backing Derek on this album are Todd Smallie (bass, vocals), Yonrico Scott (drums, vocals), Kofi Burbridge (keyboards, flute, vocals), Mike Mattison (vocals), Count M'Butu (percussion, vocals), Mace Hibbard (tenor saxophone, horn arrangements), Paul Garrett (trumpet), and Kevin Hyde (trombone)...whew! Trucks fans will undoubtedly get a mighty big blast out of big soulful tunes like "Ill Find My Way," "Get What You Deserve," "I Know," "Key to the Highway," and "Anyday."
Dumb retards
Moving turtle eggs around
So that they will have a better chance
Of survival.
Unknown Component - The Infinite Definitive (Independently released CD, Pop)
Unknown Component is the one man band created by Iowa City, Iowa's Keith Lynch in 2002. Since that time he has released several well-received albums...and his music continues to evolve and expand. Listening to these tracks...we find it hard to pinpoint exactly who Lynch's influences are. While his songs are basic underground pop/rock they don't sound like any single artist or band in particular. The Infinite Definitive features smart, articulate tunes that are well written, and they feature some slightly unusual arrangements that give the songs real depth. In addition, Keith's subtle vocal style makes his songs come across sounding particularly genuine and fresh. Our favorite cuts include "Moving Out of Frame," "A Heavy Heart or an Empty Stomach," "When the Illusion is What It Seems," and "Electric Dissolution."
Vanish Valley - Vanish Valley (Independently released CD/Hard Bark, Pop)
The debut album from Vanish Valley is the solo project recorded by Andrew McAllister (along with three individuals lending support on a few tunes). Since the album was recorded Andrew has since added three permanent members: Henry Derek Bonner (bass) Cara Batema (keyboards), and Juliao Javier Trejo (drums). McAllister writes songs that some might lump into that criminally-overused category Americana...but in actuality the songs come across more like soft and sincere classic modern pop. Instruments are mainly traditional in nature (no techno bloopy-blippy stuff going on)...and the main focus is on vocal melodies. We particularly like Andrew's voice. Instead of overpracticing to death, he leaves his vocals slightly loose which makes his songs come across sounding completely genuine and sincere. Cool pensive tracks include "Bad Things," "Hunters," "Sunshine City," and "Prettiest Girl From California."
Never voted ever
And never ever
Will.
We Are Hex - Hail The Goer (CD, Roaring Colonel, Progressive pop/rock)
Wow...what a cool and unusual little album. The folks in We Are Hex are a true underground band...not one of those pretend underground bands whose main desire is to get their songs included on cable television shows and movie soundtracks. The lead track on this album ("Birthplace of the Mystics") is immediately peculiar and gripping. After spinning this album several times we came to the conclusion that this band reminds us very much of some of the early new wave/punk bands from the late 1970s and early 1980s. Think Lena Lovich or even Siousie and the Banshees perhaps (?). Though its only about a half hour long, Hail The Goer packs a nice healthy punch with intelligent songs that stick. Substantial rockers include "We Are The Goer," "Teeth Collection," "Don't Let Dirt In Here," and "Cutter/Giver." We don't hear many bands making music that sounds anything like this. Totally cool and gripping material. Top pick.


Weber Band - Sidewalks (Independently released CD EP, Pop)
EPs are always a bit difficult to review because just when you think you're beginning to understand where a band/artist is coming from, the disc is over and you're left wanting more. That said, from what we're hearing on Sidewalks, Chicago's Weber Band most certainly seems to be on the right track. The band writes and records smart, thick, modern pop that reminds us of The Police and Peter Gabriel. The band's songs are accessible and extremely well produced. Six cool cuts here including "Watch You Leave," "Sidewalks," and "Jumpin' On The Bed."
Weisstronauts - In Memphis (CD EP, Sool Recordings, Pop)
Ahhh...it's always a pleasure to hear new music from The Weisstronauts. This is a short little EP lasting just over 16 minutes...but all four of the tunes are invigorating and effective. This EP came about when the band found themselves on tour with a free open night in Memphis, Tennessee. Rather than waste the night the band called Jeff Powell at Ardent Studios and booked a recording session. So what we have here...are four guitar instrumentals recorded directly to tape...capturing all the energy and enthusiasm of The Wiesstronauts in action: "Last Train to Shartlesville," "Cat Burglar," "Ode To Billie Joe," and "Exit Sandman." These guys are always authentic and entertaining...
The Who - Live at the Isle of Wight Festival 1970 (Double CD, Eagle Rock Entertainment, Pop/rock)
It seems incredible...but in all our years writing about music this is the first time we've covered a release by The Who...who are, incidentally, one of our top favorite bands from the 1960s and 1970s. Live at the Isle of Wight Festival 1970 is a particularly intriguing double disc set as it captures the band at what was probably the most explosive stage of their career. They had just toured the United States to support Tommy before returning home to play the Isle of Wight Festival. This double CD set rocks BIG TIME. The band begins with a smattering of tunes before treating the crowd to the entire Tommy album played from start to finish. They then concluded the concert by playing some well-received standards as well as their own prior hits. At this stage of the game the guys in The Who could probably blow just about any band out of the ball park with their explosive energy. If you're only familiar with this band's studio recordings, you owe it to yourself to get hooked up with this (and other) live recording. Admittedly the playing is sloppier than in the studio...but its also a helluva lot more intense. We always felt that Tommy was the greatest Who album...and this only serves to support that belief. A reminder of why these guys' music still lives on and on in the minds of millions... TOP PICK.


Get up.
Look out window and
Think about how stupid world is.
Go to bed.
Get up next morning and
Repeat.

Wolverton Brothers - Crooked (Limited edition CD-R, Ionik, Progressive pop)
This is real underground music...not the phony kind pawned off on the public by major labels looking to cash in on dumb underground hipsters. The folks in Wolverton Brothers are doing just about everything right. These folks aren't creating music with the motivation being (a) to see how many downloads they can get or (b) to see how many television shows might use their music. Instead, the songs on this 35+ minute CD-R seem to be driven mainly by the desire to create. This limited edition CD-R (only 250 were created) features nice, solid, underground pop with an edgy kind of sound. Cool guitars, intriguing vocals, and an overall unique vibe are what make Crooked a good solid spin. Cool tacks include "Spooky Magic Costume Shoppe" and "Memory Thieves."
Jen Wood - Finds You In Love (CD, New Granada, Pop)
In Jen Wood's own words this album "...is about finding the light inside the darkest places of my mind and my past." If there are any dark places scattered around here...we can't find them. All we hear are smooth, intelligent, resilient, smart, upbeat modern pop songs from a young woman who obviously stands out from the pack. Wood has been making music for quite some time now. She was originally one half of he 1990s duo Tattle Tale and has previously put out several releases under her own name. Jen spent several years writing and recording Finds You In Love. In many cases when artists spend great lengths of time recording an album the music actually suffers from overindulgence. This is most certainly not the case here. Jen starts with what would already be super strong songs...and them embellishes them with specific intricate arrangements that add (rather than detract) from the vocal melodies. Her vocals are subdued, focused, and genuine. After spinning this one a dozen times...we can't find anything about this album that we don't like. Beautiful inviting cuts include "Pills," "You Are The Promise," "Flight," and "Never Doubt." An obvious and easy TOP PICK. Highly recommended...


Hot weather is bad.
Cold weather is bad.
Just right weather is even
Worse.
Wreckless Eric & Amy Rigby - Two-Way Family Favourites (CD, Southern Domestic Recordings, Pop)
The second collaborative album from Wreckless Eric and Amy Rigby (the two first teamed up and released a self-titled debut album in 2008). Two-Way Family Favourites is somewhat of a curve ball, as this time around Eric and Amy opted to record an album of cover tunes. The selection is interesting and rather esoteric....artists covered include Jackie De Shannon, Tom Petty, Pete Townsend, Roger McGuin, Brian Wilson, among others. Favourites is a good solid entertaining album...but we can't help but feel that if we were given the choice we would prefer to hear Eric and Amy playing their own original tunes. But until the next collaboration comes out, this album will undoubtedly please these folks' dedicated legion of followers. Smooth cover tracks include "Put A Little Love In Your Heart," "Walls," "You Tore Me Down," "I Get Out of Breath," and "Silver Shirt."
A
Active Child - Active Child
Ada Jane - Again...again
Trevor Alguire - Now before us
All Night Drug Prowling Wolves - Make it right
Almost Alice - Almost Alice
Alphanaut - Out of orbit
A M Conspiracy - A M Conspiracy
anaROBIK - Operator's manual
Andyblue - Key to the highway
Anti-Social Music - Fracture: The music of Pat Muchmore
Apollo - Past present future
Apples and Apples - Blip
Mark David Ashworth - Bright is the ring of words
Astonishment - Banana sandwich
Athfest 2010 - Athfest 2010
Aviation Blondes - Edge of forever"
Jason Ayres - Chasing ghosts
B
Bad Bad Bad - Uppity
Roberto Badoglio - Re-evaluation time
Balance and Composure / Tigers Jaw - Split CD
Bambara - Dog ear days
Batusis - Batusis
Eric Bell - Lonely nights in london
Lisa Bell - Dancing on the moon
Sylvia Bennett - Smile
Big Daddy Love - To the mountain
Big Rock Candy Mountain - Big Rock Candy Mountain
Big Tree - Home (here_)
Bingo Puppies - Game dogs
M Bird - Over the bones
James Blackshaw - All is falling
Peter Block - Peter Block
Bramble Jam - Move your boots
Brookhaven - When the chorus walks
Linda Brooks - The spaces in between
Reagan Browne - Daydrams in stereo
Bucket Boys - Killing club
Bunky Dodo - Crap
Mitch Burger - Reactive
Busses - Busses
David Byron Band - On the rocks
C
Jeff Callahan - Empty swings
Kate Cameron - Conviction
Campaign - It likes to party
Cavemen Go - New lives
Corrin Campbell - Game night
Conchita Campos - No one really knows
Canning Is Easy - No food for mama
Jerry Castle - Don't even ask
Castle Oldchair / Kid Primitive Family - Newborn slime / White light
Cave Syndrome - Transient songs
Celadore - Distance is a gun
Championship - Moving at the speed of darkness
Chapin Sisters - Two
Chemical Distance - The pain and the progress
David Christensen - Tribute volume one
Cinnamon Band - All dressed
Claps - New science
Tigger Clarkson - The balance EP
Barry Cleveland - Hologramatron
Coal Porters - Durango
Cold River Lady - Better late than never
Jon Coleman - Make it fast
Consortium - 13th hour
Anna Coogan - The nocturnal among us
Copernicus - Nothing exists
Crystal City - Crystal City
Nick Curran and the Lowlifes - Reform school girl
Cursed Arrows - Telepathic high five
Cuzzle - Drank it up
D
Dairy Cow - Dairy flowers
Dandy Warhols - The capitol years: 1995-2007
Dangermaker - Dangermaker
Dan Le Sac vs Scroobius Pip - The logic of chance
Darklight Corporation - Darklight Corporation
Glenton Davis - Are you ready
Marc Davis - eye.sea.land
Shaun Degraff - Grey area
Delhi 2 Dublin - Planet electric
Grant Dermody - Lay down my burden
Andy De Rosa & Electric Mojo - Unscathed
Shaky DeVille - Shaky DeVille
Frank DiBussolo - Average white cats
Dig Jelly - Predicate
Dios - We are Dios
Doc Weiss Band - Different point of view
Brian Dolzani- Brian Dolzani
Dane Drewis - Rock & soul
Dubmarine - Chip
Duc'n It Easy - October
Dumb Muzzle - Fill 'er down
E
Eastern Conference Champions - Santa fe
Easy Don't It - Plaza ski visit
Eat Muffy - Dori
Early Morning Dunk - Trinkets
Efren - Always been a bleeder
Electric Grandmother - Listening party
Elephant Stone - The glass box EP
Esquela - The owl has landed
Ezzer - Tame dreamer
F
5North - Crooked hill road
Faan - Naafer
Fae - No more no more
Gus Fafalios - Night fishing
Falling Still - May all magic guide and change you
Matt Farr - Matt Farr
Feldikin - Small songs about us
Fight the Quiet - Let me in
Fjord Rowboat - Under cover of brightness
Floating Opera - Pony up a go-go
Flynnville Train - Redemption
Foghat - Not live at the BBC
Jenn Franklin - Girl invisible
Fred Fried and Core - Core 3.0
Friday Night Lights - Original television soundtrack vol. 2
Fugitives - Eccentrically we love
Funky Knights - Funky Knights
G
Matthew Gair - And she whispered i told you so...
Peter Gach - Fresh piano
Jackson Garrett - Speechless
General Bye Bye - Girouette
Gills and Wings - EP
Dave Gleason - Turn and fade
Jen Gloeckner - Mouth of mars|
Good Ship - A harbour fair
Good Ship - Avast! wretched sea
Goonies Never Say Die - In a forest without trees
Gospel Gossip - Drift EP
B.D. Gottfried - The warden's picnic
Chris Graham Trio - After-birth of cool
Graze - Give/sell
Great Big Sea - Safe upon the shore
Ken Greves - The face of my love
Gummer - Now about the gum
H
Hamacide - Mighty little machine
Ashbrook Haynes - Not so fast
HB3 - Studies for traps and piccolo
Hearts and Minutes - Hearts and Minutes
Kris Heaton Blues Band - R-ME strong
Heligoats - Goodness gracious
Here Come The Birds - Here Come The Birds
Here Come The Birds - Cigarettes
Hogs In Dandyland - Across a miracle
Lucky Holloway - Up the highway
Ellen Honert - Hummingville
Horse Opera - Sounds of the desert
Hospital Garden - Hospital Garden
Hotel St. George - City boy lemon
Household Names - Stories, no names
Hulon - First impressions
Hunters & Runners - Of classic renown
Hunters, Run! - Life of crime / Oh my ageless brother
I
Ian - Tax pump
Illimanjaro - Boiling point
Indescent - 25 steps b/w silver machine
Irky Strip - Taw taw
Iron Kim Style - Iron Kim Style
Iron Thrones - The wretched sun
It Kills - It Kills
Yuko Ito - Mania de voce
Izztunk - Brintjl
J
Suzanne Jamieson - A sun-up sky
Jammies - East west west
Howard Jennings - Ready to listen
Joie de vivre - The north end
Vicky Juma - Lovers or friends
Sarah June - In black robes
Junk For Junkies - Jam on the toaster
Junkyard Empire - Rebellion politik
K
Shunda K - Here i am to save the world
K and K - Picky picky
Kadman - These old bones
Kenny & Leah - April in Paris
Ihsaan Khatim - Ihsaan Khatim
Will Kimbrough - Wings
Kitsune - Ponystep
Will Knox - The matador and the acrobat
Kung Fung - Lousy mercy
L
La Chansons - King and queen of the dance floor
Lachi - Lachi
Lady K and the Kings of Swing featuring Dale Head - Live at Blackhawk
Denise La Grassa - April dreams
Richard Laviolette and the Oil Spills - All of your raw materials
Lambs Loaf - Loafer's paradise
Ellie Lawson - Lost songs
Lawrence Lebo - Don't call her larry
Dave LeMieux and House of Soul - Jazz shaped: live at the soiled dove
Leverage - Soundtrack from the original television series
Lille - Lille
L'illon - Warrior angel
Craig Lincoln - Cats and dogs
Lions Rampant - It's fun to do bad things
Living Proof - Feel good music
Lloyd Dobler Effect - A mute reminder
Locals - Salt
Locksmiths - Full count
Lovestorm - Great ocean
Lumpy's Dove - Howdy dover
M
Maaa Maaa Maaa - Meee Meee Meee
Jesse MacLeod - In between homes
Made In Iceland - 3
Magic Bullets - Magic Bullets
Craig Maher - Propel
Makaras Pen - Markaras Pen
Manhattan Valley Ramblers - Ballads and barnburners
Mannish Boys - Shake for me
Marbin - Marbin
Marshall Law - Power game
Mayo Grout's Known Universe - Mayo Grout's Known Universe
Gerry McAvoy - Can't win 'em all
Sean McCann - Lullabies for bloodshot eyes
Rick McGuire - Dust and tears
Shawn David McMiller - Dead friends
John McVey - Unpredictable
Mean Mary - Walk a little ways with me
Mehran - Angels of persepolis
Mel Flannery Trucking Co. - As it turns out
Melvin's Rockpile - Out to lunch
Laura Merrimen - Love letters for lonely hunters
Microtia - Spacemaker
H. E. Miller - Apocalyptic dreams
Kristine Mills - Bossanovafied
John Milstead - Sides of the soul
Miriam's Well - Indians and clowns
Mississippi Painful - No recession
Montana 1948 - Industry demo
Sergio Montoya - Black disco
Moonlit Sailor - So close to life
Joseph Patrick Moore - To africa with love
Morlocks - Play chess
Morning Of - The way i fell in
Steve Morse & Sarah Spencer - Angelfire
Ken Will Morton - True grit
My Glorious - Home is where the heart breaks
N
Naaa Naaa Naaa - Neee neee neee
Arthur Nasson - Echo garden
National Rifle - Vanity press
New 5 - Introducing
David Newbould & Friends - The long way home: Live from austin
New Heathens - Hello disaster
Next Stop...Soweto - Township sounds from the golden age of mbaqanga
Nickodemus - Sun people
Night Driving In Small Towns - Serial killer
Nine Below Zero - Chilled / refrigerator
Nite Nite - How to touch the moon
O
Trisha O'Brien - Out of a dream
Old Wolf Thoughts - Funeral in the mirror
David Olney - Dutchman's curve
One World Revolution - Transitions
Joey Only - Transgression trail
Open Mike Eagle - Unapologetic art rap
Optimen - Fire fighters
Optimen - The out of money experience
Orange Velvets - Fuzz, beautiful fuzz
Willard Overstreet - Something to hold onto
P
Paa Paa - Tower of Paa Paa
Packway Handle Band - What are we gonna do now?
Steve Palmer Band - Apparition
Paperdoll - Ballad nerd pop
PaperSunFlower - Clouds
Pierce The Veil - Selfish machines
Pistol Whip - Terminal
Plethora - Pinata protest
Kristin Porter - By the light of the moon
Project Do Not Ask - Project Do Not Ask
Prospect - Talk EP
Public Good - A varied program of stereo dynamics for your wild nights alone
Public Good - No. 1
Public Symphony - Inspire
Pumpy Doo - Ramper squiredom
Push - A naive push to escapism...
Q
Quaaker - Quaaker
Quick And Easy Boys - Red light rabbit
Quick Before No - Harp #138
Quinn's Qui - Rilly rilly ucker
R
Raa - Lincoln's dumb
Rael's Floss - Rizznio
Red Line Chemistry - Dying for a living
Amy Regan - Amy Regan
Remaindermen - Border states
Sean Renner - The blossoms of armageddon
Will Richards - One more chance
Rockabye Baby! - Lullaby renditions of Journey
Rockabye Baby! - Lullaby renditions of Elbis Presley
Rooms - Rooms
Rosabella - Rosabella
Frank Royster - Innocence is bliss
Rubettes - 21st century rock 'n' roll
Ruder Than You - Creation sounds
Running Kind - The girl for all the world
S
Harvie S - Cocolamus bridge
Sam & Ruby - The here and the now
Sandbox Rebel - Songs for friends, family and the times
Catarina Dos Santos - No balanco do mar
Scattergun - Life at fantasy lounge
Schleusolz - 10 movies
Scraping For Change - Breaking the silence EP
Seaspin - Reverser EP
See Green - Violet
Self Animation - Self Animation
Sexy Accident - Now that she's gone
Shake Ups - Warm fuzzies
Shoreline - Fake it 'til you make it
Shotgun Opera - Serial obsession
Sol Skugga - Fairytales and lullabies
Bill Slater - That's crazy talk!
Small White - Career
Smirnov - Privet earth!
Kathryn Smith - With every breath i take
Seon Smith - He's coming again
Snake! Snake! Snakes! - Snake! Snake! Snakes!
Society of Composers, Inc. - Mosaic
Sojourners - Sojourners
Sonarpilot - Mothership
Sool - A touch of sool
Soundtrack Without Film - Wrath's Fury by David Adrian
Sourpatch - Crushin'
Sparkydog & Friends - People of the world/red light
Chris Spedding - Just plug him in
Spoek Mathambo - Mshini Wam
Stance - I left love behind a long time ago
Standard Fare - The noyelle beat
Startover - Survivor's guide
Static of the Gods - Knowledge machine
Stereo Freakout - If wishes were fishes...
Jack Stevens - High dirty & low
Samujel Stewart - The beginner EP
Stimulator - Lovelier in black
Greg Stomberg & Dan Susnara - The 2nd annual trips festival
Storys - Luck
Street & Babe Shadow - Street & Babe Shadow
Joey Stuckey - So far
Summer People - Good problems
Sunk Sunker - Town brim
Sunset Curse - Artificial heart
Roxy Swain - The spell of youth
Sweet Jones - Le grande soiree
Szuffer - Blanner topso
T
10 Ft. Ganja Plant - 10 deadly shots vol. 1
This Blue Heaven - Quicksandglass
This Harmony - Notturno
This Moment In Black History - Public square
This This - That that
Thornton - Had a sword
Tiny Little Blackouts - Idea of alice
Tireless Sedans - Score one for the underdog
Tohpati Ethnomission - Save the planet
Carmen Tosca - Wind
Trench Party - Kitchen
Tribal Machine - The orwellian night
Ben Trickey - Come on, hold on
Walter Trout - Common ground
Tygers - Second album
Typical Miracle - What in the world?
U
Ultralust - Hero
Unraveling - Arcane hymns
Untied States - Instanta everything
U. O. Project - It's time for U
V
Robert Valente - Alive
Vanaprasta - Vanaprasta
Various Artists - New music from San Diego
Various Artists - Heavy Rotation Records: Dorm sessions 7
Various Artists - Kohalik ja kohatu: Compilation of Estonian independent music
Various artists - Live at Knebworth
Various artists - Velvet Blue Music - 10 significant others
The Villains - The Villains
Viva - Rock & roll lover
VSQ - VSQ performs lady gaga
W
Wag - Returning traveler
Walkfast - Rendition
Wallace - Playing With Fire
Richard Walters - The animal
Warning Light - Further on
Waves On Waves - Like an animal
Weep - Worn thin
When Summers Gone - December
White Lightning - ...asmidnight approaches/paradise
White Widow - Black heart
Wild Moccasins - Skin collision past
Dana Wilson - Nothin' good ever comes easy
Wonder Years - The upsides
Workhorse - III
Wrong Side of Dawn - Stay awake
X
XXX - RT3
X Sparks the Butt - Trocky puny
Y
Yaya and the Yaya - Toyotathon
Year of the Dragon - Blunt force karma
Yeller Bellies - Here to suffer
Young Sinclairs - We spoke our minds E.P.
Youth In Revolt - Original motion picture soundtrack
Z
Jennifer Zarine - Fresh made cuppa tea
James Zollar - Zollar systems
Zzebra - Zzebra/Panic
Zzz-Tamer - Yay for yowzer