About E-mails * babysue® Store * Donate * Contact Info * LMNOP * babysue * dONW7 * Poetry * T-Shirts * Review Policies


Comics, Poems, and Reviews by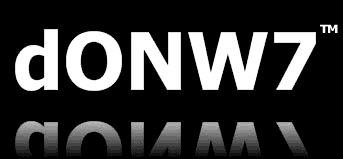 February 2010


*Top Picks =

American Dollar - Atlas (CD, Yesh Music, Progressive/instrumental)
Yet another underground band taking the back road to achieve their ultimate goal (i.e., having their music included on commercials and television shows prior to becoming a well-known entity on their own terms). American Dollar is the duo consisting of John Emanuele and Richard Cupolo. John and Richard write and record instrumental music that seems heavily influenced by classical music and progressive bands from the 1970s. Their tunes are complex and feature multiple layers of various instruments. Listening to this we couldn't help but be reminded of Mike Oldfield at times. Atlas is a well-crafted album featuring thirteen smooth and inviting tracks including "A Few Words," "Red Letter," "Frontier Melt," and "Escapist." Smooth cool sounding stuff. Very nice...
Armored - Original Motion Picture Score: Music by John Murphy (CD, La-La Land, Motion Picture Score)
This motion picture score stands out from the vast majority of scores for one main reason...it features lots and lots of electric guitar. John Murphy is no newcomer to the world of music for film. Murphy is originally from Liverpool but eventually relocated to Los Angeles. He has recorded music for successful projects such as 28 Days Later, Miami Vice, Sunshine, and The Last House on the Left in addition to recording music for companies like Reebok, Nike, and Apple. Directed by Nimrod Antal, Armored tells the story of a group of armored transport security officers involved in a plot to rob their own company...until things go terribly wrong. This score features seventeen cuts that range from about a minute to three and a half minutes in length. Not a conventional score...but a rather unusual collection of recordings that should provide the perfect backdrop for this film.
Audio-OK - Good Men (CD EP, Pussycat Kill Kill, Progressive pop)
This short little EP clocks in at just under nineteen minutes. Germany's Audio-OK present seven songs here that probably fit best within the confines of progressive pop. Some of this music reminds us of some of the underground stuff that came out of Great Britain in the 1980s. Interesting cuts include "Bad News," "Daily Routine," "Higher," and "Gush." Some great guitar sounds here and ultra-groovy bass lines...
Democrats are bad.
Republicans are bad.
Independents are bad.
They're all
Bad.
Beautiful Supermachines / The Distant Seconds - Consumed / Hot Buttered Anomie (Split 12" vinyl EP, Chicken Ranch, Progressive rock)
We hope the folks in Beautiful Supermachines and The Distant Seconds aren't going to hate us for this but...we (gasp) don't currently have a turntable hooked up in our pathetic little plush office suites. As such, we did not actually spin this split vinyl EP. But based on what we've heard in the past, we can virtually guarantee this one's worth the price of admission. Great cover art, quite a slick little package here from the fine folks at Chicken Ranch. Plus it includes a code to download the album as MP3 files. A nifty little release, even if we didn't spin it (yet)...
People would be
Better off
Dead.
Alyse Black - Hold Onto This (Independently released CD, Pop)
The second full-length release from Alyse Black, whose debut album won first place in Billboard's Annual World Song Contest. We know what a lot of you out there are thinking...if any artist won any Billboard award they must suck big time. While we admit that usually is the case...Hold Onto This is one of those rare exceptions. Produced by Ryan Hadlock (who has worked with such artists as The Strokes, Foo Fighters, The Gossip, and more), the album is super slick and polished...and yet Ms. Black's presence and aura never get drowned out by the arrangements and production. This album features great songs, appropriate arrangements...and vocals that are just out of this world. Alyse sings with pure sincerity...and her voice has just a hint of loose bluesy-ness that makes it absolutely warm and appealing. Twelve spellbinding tunes here including "Strange (Used Me Up)," "Forever Fairytales," "Up In The Air (Not Too Late)," and "Hold Onto This." Engaging from start to finish... TOP PICK.


The Book of Eli - Original Motion Picture Soundtrack: Music by Atticus Ross (CD, Reprise, Soundtrack)"
Okay, so we're not big fans of Denzel Washington (that's an understatement) who stars in The Book of Eli... You don't have to see the film to appreciate the soundtrack by Atticus Ross. Seventeen tracks of nice moody and bizarre perfection here. Sounds great turned up really LOUD.
Bridges & Blinking Lights - Heroes, Guns & Snakes (Independently released CD, Progressive pop)
The second album from the Texas-based band Bridges & Blinking Lights. This is an interesting CD. After spinning the album a few times we're still not quite sure how to describe it or who it sounds like...(?). The songs definitely fall in the progressive pop category...but the melodies and songs don't sound too much like any one particular artist that comes to mind. While these are pop songs they are by no means easy, simple, and predictable. The melodies weave all over the place and require several spins to sink in. The harmonies and arrangements are often thick and complex. One thing we're certain of...is that the more familiar these songs become the better they sound. Eleven cool tracks here including "Undercover," "Home Free," "Soft Erode," and "Great Unknown."
Megan Burtt - It Ain't Love (Independently released CD, Pop)
The first full-length release from Denver, Colorado's Megan Burtt (and the follow up to her two previous EPs). It Ain't Love is a beautiful and inspired collection of tunes from a young lady who is most certainly on her way straight up in terms of artistic and commercial success. Rarely do artists succeed on both levels...but Burtt most certainly does. This album has a huge, big, slick sound and yet...the songs never come off sounding pretentious and contrived. These compositions feature great melodies, heartfelt lyrics, arrangements that are always spot on and, of course, Megan's super resonant voice. If this l'il sucker isn't hugely popular within six months then there's something terribly, terribly wrong in the world of music. Killer tracks include "Pay It Now," "Over Me," "Other Side of Lonely," and "One Wing." TOP PICK.


Car Stereo Wars - For Your Comfort and Safety (Australian import CD, Greg, Progressive pop)
There's an interesting social phenomenon happening in music lately. While the world of hugely popular artists has never been more horrific and awful...there seems to be a wealth of cool and credible artists getting their feet in the door by having their music featured in commercials and televisions shows. We were blown away late last year by Britain's Patrick & Eugene (whose music can be heard on several big-time television commercials)...and now the folks in Car Stereo Wars have the same effect on us...despite the fact that their music is being used for blatantly commercial purposes (!). Just goes to show that when the quality's there...nothing else really matters. Many folks would probably lump the songs on For Your Comfort and Safety into that all-too-familiar dream pop genre...but in our minds these folks are simply creating smart, gliding, progressive pop with cerebral qualities. Eleven beautiful cuts here including "Smooth," "Radio Edit," "November," and "For Your Comfort and Safety." This album should instantly appeal to fans of Ivy. TOP PICK.


Celadore - Make Sure (Independently released CD single, Pop)
We rarely review CD singles...and only when something really stands out. Melbourne, Australia's Celadore immediately caught our attention with this one. The band worked with Chris Sheldon in getting this disc ready for the public. "Make Sure" is a great jolt of modern guitar-driven pop. Cool fuzzy riffs abound...and the vocals are just right. "How Do You Feel?" is much softer and more subdued...but no less effective. Can't wait to see where these guys head with their next release...
The Culprit - The Culprit (CD, Not On Your Radio, Rock)
The guys in Great Britain's The Culprit have only been together since April 2008...but they've come a long way in a very short amount of time. They are already a popular touring band in their home country...and now their debut disc is bound to catch on with underground rock fans. This self-titled album features a nice mix of technology driven pop/rock and industrial-tinged rockers. The band rocks hard but they don't forsake vocal melodies and cool guitar riffs in their quest for power and volume. Many of these tracks remind us of some of the more popular underground industrial rock bands in the United States in the 1990s. Kerrang Radio calls them "...the hottest band in Britain right now." Interesting stuff.
Daniel, Fred & Julie - Daniel, Fred & Julie (CD, You've Changed, Folk)
There are hundreds of artists currently jumping aboard all kinds of modern-alternative-folk genres...but very few who play the kind of music that Daniel, Fred & Julie are playing. This self-titled album features classic folk. Instead of trying to twist and tweak the genre to fit the needs of twenty-first century listeners, these three individuals play it straight from the hip. The band members recorded this album direct to tape in a garage with no overdubs and no edits. As such, the songs really do have that strange magical quality that was present in early folk music from the 1960s...when people were really singing for and/or about causes...and trying to prompt change in society (boy how times have changed!). Hard to guess who will appreciate this most...folks who lived through the 1960s...or youngsters who came to appreciate the vinyl LPs held onto by their aging hipster parents...? Ten melodic cuts here including "The Gambler and His Bride," "No One Knew My Name," and "Johnny Sands."
Electric Cambodia - Dewing Fever Presents Electric Cambodia: 14 Rare Gems From Cambodia's Past (CD, Minky, Various artists)
We're not normally into various artists compilations...but then, we've never received a various artists compilation featuring artists from Cambodia's past before (?!!). If you've ever admired some of the peculiar music streaming from the speakers in some of America's more obscure Asian restaurants, this may very well be the disc for you. Electric Cambodia features Cambodian artists from the 1960s and 1970s...none of whom had any success in the United States. As such, these tunes will be a "first hear" for most Americans. Cool underground puzzling pop artists include Dara Chom Chan, Pan Ron, and Ros Sereysothea. Sometimes soothing, sometimes funny...this disc offers peculiar insight into the strange world of vintage Cambodian pop music. Bizarre stuff.
5-Track - Backatcha, Pod People! (Independently released CD-R, Progressive)
This band is part of a tiny yet slowly evolving and growing genre of music...that might best be described as minimalistic spontaneity. This 13 track album contains tracks that many would say sound like the beginning demos for other songs. There is no attempt to create a wall of sound...or to come up with something catchy...or to create something sellable. This is a totally artistic creation in which the artist is having fun experimenting in the medium. Some of this reminds us of some of the more experimental/crazy underground cassette artists from the late 1980s (think Michael J. Bowman perhaps...?). Intriguing cuts include "Saturation," "Floating Around," "13 Sheep," and "Hang Loud."
fanshaw - Dark Eyes (CD, Mint, Progressive pop)
She may not be a newcomer to the world of music, but Dark Eyes is Olivi Fetherstonhaugh's debut album. Some music fans may already be familiar with her as she is also a member of the Mint Records band The Choir Practice. Dark Eyes is not mere pop fluff. Olivia spent a great deal of time recording this album over a five year period...and the acute attention to detail shows. The album begins with the Laurie Anderson-ish "Diana"...before delving into the more accessible sounds of the title track. Ms. Fetherstonhaugh has a super smooth velvety voice that is instantly warm and inviting. And her songs are light years beyond the shallow fodder offered by most modern pop artists. Very thoughtful introspective stuff here. The lyrics are particularly intriguing...and fortunately there is a lyric booklet included so you can read/follow along. Mint Records fans are bound to love fanshaw. This is hopefully only the beginning of a long and rewarding career for this enchanting young lady... TOP PICK.



Fozzy - Chasing the Grail (Independently released CD, Hard rock)
The guys in Fozzy are doing something very uncool. They play hard rock...with vocal melodies that are distinct and melodic. Strange that more bands don't take this approach...but as we all know, most super loud bands play so hard and scream so much that there isn't really a lot going on beneath the surface. Not the case here. Chasing the Grail features complex songs with loud guitars and vocals that are right up front in the mix. Hell, most of the time you can even understand the lyrics (?!?). This, the band's fourth full-length release, is a pure jolt of modern metallic pop that hits hard. Killer cuts include "Under Blackened Skies," "Pray For Blood," "Watch Me Shine," and "Wormwood."
Families and couples always get a break.
Everyone who doesn't deserve it is
Always getting a goddamn break.
Single people have it harder than anyone
And yet they never ever
Get a break.

Things are getting worse.
Things will continue
To get much much
Worse.
Johnny Gimble - Celebrating With Friends (CD, CMH, Country/pop)
This is an important album for so many reasons that it would be virtually impossible to list them all here. Even though he's been playing music professionally since the 1940s (!), this is the first proper solo album from country fiddler legend Johnny Gimble. Mr. Gimble got his big break when he joined Bob Wills and His Texas Playboys in 1949. Ever since he's been country music's main fiddler. To say this man has been an important influence in country music would be a vast understatement because he actually helped shape the genre. Johnny has played with so many huge celebrities...and he's still playing today with newer artists. Celebrating With Friends is just what it says it is. Johnny and his pals present fourteen tracks of good ol' classic country music the way it ought to be played. Fans will no doubt be interested to know that Gimble actually sings on two songs. Of course, major celebrities join in the celebration here...featured artists include Jason Roberts, Vince Gill, Merle Haggard, Willie Nelson, Dave Watson, Emily Gimble, Jesse Dayton, and Garrison Keillor. Johnny Gimble is to the fiddle what Les Paul was to the electric guitar. The man almost single-handedly defined a specific style of playing that has forever changed the face of music. It's great to see Johnny in the center of the spotlight for a change. An obvious TOP PICK.


God's Angels want
To kill us.
They want to see us
Dead.

Our country is going to Hell.
Haha.

People helping other people.
Disgusting.
Hollywood Blue Flames - Deep In America (Double CD, Delta Groove Music, Blues/pop)
Based on the super slick packaging, we were guessing that this band would be offering pre-processed blues for the masses. But we have to admit our first instincts were totally wrong here. The guys in Hollywood Blue Flames play authentic traditional blues music with just a few hints of modern pop thrown in for good measure. A bit of background here... Several of these band members were originally in The Hollywood Fats Band who released their debut album way back in 1979 and then played together for most of the 1980s. But unfortunately guitarist/songwriter Michael "Hollywood Fats" Mann passed away...and from 1986 until 1997 the band remained dormant...before deciding to reunite with a new name. Deep In America will appeal to just about anyone who has ever appreciated blues music. The tunes are, for the most part, stripped down and simple. Twenty-six toe-tappers here...and they all pretty much kick major butt. Standout cuts include "Nit Wit," "I Don't Care," "Hide Away," "Blues After Hours," and "Baby, Let's Play House."
Hop On Pop - Chicken On A Bicycle (CD, Spade Kitty, Pop)
Wow...such a great band name, hard to believe no one thought of it before. Hop On Pop is the project driven by the songwriting skills of Todd Leiter-Weintraub. Joining Todd on these recordings is David Kling and various other artists/musicians. The humorously-titled Chicken On A Bicycle kicks off with the slightly goofy "Here"...an instantly addictive tune that sounds not unlike My Dad Is Dead in some ways. Many of the tunes on this album are pure pop but there are some acoustic solo tracks as well. Leiter-Weintraub proves himself to be an excellent songwriter. When he's "on" he comes up with songs that are remarkably appealing and intelligent. Ten tracks including "Here," "Tortured Artist" (a really cool standout cut), "I'm Pathetic," and "Happy Days." This came very close to being a top pick this month. We'd be willing to bet that the world will be hearing some even more amazing stuff from this peculiar little band in the very near future.
Bill Horist - Covalent Lodge (CD, North Pole, Progressive)
Bill Horist is one of those people out there in the world who is so prolific and interconnected that he has virtually no competitors. This man has accomplished so much that it would be impossible to even begin to list it all within the confines of this short review...so we will just concentrate on the matter at hand. Covalent Lodge is a beautiful album that is remarkable in its execution. The album is neither all vocal nor all instrumental. If this were the 1990s this album be lumped into that annoying world music category. But seeing as how this is the twenty-first century and we have (hopefully) gotten beyond that trite genre classification, this is...more honestly...just smart progressive music that doesn't really fit on any particular shelf. The only real constant here is Horist's meticulous guitar playing. And on this album his playing truly shines. It would be difficult to offer comparisons and/or possible influences here...because they are so vast and expansive. Tons of friends and associates offer a lending help here...making Lodge a totally spectacular spin. TOP PICK.



Hurt Locker - Original Motion Picture Soundtrack by Marco Beltrami and Buck Sanders (CD, Lakeshore, Soundtrack)
Though the idea for this film doesn't sound too appealing (it involves technicians in a bomb squad in Baghdad)...the soundtrack created by Marco Beltrami and Buck Sanders is...incredible. Eerie, moody, and ultimately suspenseful...the soundtrack to Hurt Locker had us glued to the speakers from start to finish. Big huge sound...strange otherworldly sounds...peculiar electronic surges... This soundtrack is far more experimental than what one normally hears. So even though the plot to this film doesn't excite us...the music sure as hell does. So much so...that now we even want to see the film just to see how the music ties in (?!?). Intriguing stuff, executed to perfection...
John Jorgenson - One Stolen Night (CD, J2, Instrumental), Istiqbal Gathering (CD, J2, Instrumental)
Just to prove that we don't mind admitting our ignorance...until now we had never heard of John Jorgenson. But after hearing these two albums...we will never forget his name. This guy is...without a doubt...one of the most mindblowing guitarists we have ever heard. But don't expect an electric guitar wailing away to infinity with feedback and effects...because Jorgenson plays without the use of effects. Anyone who ever appreciated the music of Django Reinhardt will instantly fall in love with Jorgenson's music (John has already headlined at the Django Reinhardt Memorial Festival in France). Both of these albums are being released this year to celebrate what would have been Reinhardt's 100th birthday. And what better person to honor the man...than by offering two releases by the artist who is obviously filling his shoes in the twenty-first century. Both of these albums are equally incredible. One Stolen Night features John playing in a more traditional setting being backed by violin, bass, guitar, trombones, and more. Thirteen tasty tracks with some of the most fluid guitar playing the world has to offer. Istiqbal Gathering showcases John playing in a different environment...being backed by Orchestra Nashville. The results...are epic and mind expanding. After hearing both of these albums we feel quite sure that Jorgenson could record in any environment and succeed. One of the most accomplished guitar players ever, this man is obviously on top of his game at this point in time. Highly recommended. TOP PICK.


Christopher J. Keyes - With A Distant Eye: Celestial Images From the New General Catalog (CD + DVD Dolby 5.1 Surround Sound, Ravello, Modern classical)
Wow...here's a real brain bender for you. This album was released on both CD and DVD audio with both being housed in a larger case (the type traditionally used to house double DVDs). The package is impressive...but the music is what matters. And there's plenty of intense imagination going on here. To quote directly from the press release, since the 1990s Christopher J. Keyes "has focused on electro-acoustic music, multi-channel audio, and more recently computer graphics as mediums to expand the possibilities of acoustic instruments in concert." An interesting side note is that Keyes is also an associate professor at Hong Kong Baptist University. With A Distant Eye: Celestial Images From the New General Catalog is a wonderfully strange album. Keyes has the good common sense to leave plenty of wide open space in his recordings...which allows listeners to focus on the subtle nuances inherent in the music. Nine striking tracks here...and every one hits the target. Our favorite cuts include "Oculus Dei (Eye of God)," "Spiral Galaxy," "The Sombrero Galaxy," and "Stella Nova (New Star)."Fantastic heady stuff. TOP PICK.


Langley Sisters - "Queen Bee" b/w "Someday In the Past" (Limited edition 7" white vinyl single, Velvet Blue Music, Pop)
Such cool and beautiful packaging on this one...a limited edition 7" vinyl single pressed on white vinyl. But even better news...is that the music is superb. The Langley Sisters are three young ladies in London, England who record music in the same vein as artists like "...the Shangri-Las, Shirelles, The Boswell Sisters, or The Andrews Sisters" (comparisons taken directly from the press release). This great little single is being offered as a very limited edition (only 400 copies are initially being pressed)...so if you want one, you'd better grab it FAST...
Legion - Original Motion Picture Soundtrack: Music by John Frizzell (CD, La-La Land, Soundtrack)
Wow...talk about an interesting idea for a film. The story here reminds us of something you might have seen on The Outer Limits or The Twilight Zone. The plot involves God deciding to end the human race...and he is thwarted by a group of strangers in a diner who are aided by the skills of an angel who just happens to be on their side. John Frizzell's music will no doubt add multiple layers of suspense and tension to the proceedings. Frizzell relies heavily on technology to create music. These compositions are moody, bizarre, suspenseful, and strange. Intense stuff to be certain...to accompany what is no doubt a very provocative film. 25 tracks that clock in at just under 52 minutes. Regardless of whether you see the film or not...this soundtrack will no doubt blow your mind... TOP PICK.


Andy Lehman & The Night Moves - Lowcountry (CD, Ten Star, Pop)
We just love it when a band or artist seemingly comes from nowhere and hits a home run here in the plush babysue office suite. While the promotional package here didn't pack much of a visual punch (the bio and cover art are quite plain and simple), when we heard the first song on Lowcountry we were instantly impressed. Andy Lehman resides in the unlikely city of Greenville, South Carolina. Andy's voice reminds us very much of Mitch Easter (a man who has never received the recognition he so obviously deserves). The songs here are basic guitar driven pop...but the melodies are light years better than normal. Lehman's songs feature wonderfully flowing melodies and harmonies that are absolutely pitch perfect. Eleven tracks here...and there's not a clunker in the bunch. Hopefully this guy's music will reach the ears of those who will appreciate it most...because there's a wealth of exceptional material to latch onto here. Killer tracks include "Ally Went Back," "An Arrow Flew," "Wolf In Sheep's Clothing," and "Back To Where the Roads Are Mud." TOP PICK.



Billy Manzik - AllTogetherNow (CD, Rawlco Radio, Pop/rock)
Once again a Canadian beats Americans at their own game. Thunder Bay, Ontario's Billy Manzik writes cool, bluesy, Americana-based pop/rock that is fueled by genuine sincerity. AllTogetherNow blasts off with the hyper Buddy Holly-ish "On A Road"...which serves as the perfect introduction. Manzik writes and records music that is classic in nature and inherently real. Instead of using technology as a tool to write and create, Billy's songs utilize traditional instruments and incorporate ideas from the past. And yet the songs never come across sounding like a retread of times gone by. And man, what a voice this guy has. Manzik is one of those up-and-coming artists who could easily become hugely popular if all the pieces just happen to fit together. Firmly addicting cuts include "Consigned," "The Needle Threads," and "Note To Self." Good solid stuff with a conscience.
Martha and the Muffins - Delicate (CD, Muffin Music, Pop)
You never know which artist or band is going to pop up again in the twenty-first century...but this is one that took us totally by surprise. Martha and the Muffins...are back (!?!). Yup, the original band that burst on the scene in the late 1970s and made a major mark on the college radio circuit with the tune "Echo Beach"...have returned. The best thing about Delicate...is that the band is not retreading old territory and trying to rely upon past glories. Instead, the album resonates with new ideas and sounds...and yet the band still has that nice inviting sound that made them underground favorites in the first place. This isn't a perfect album...there are a couple of tracks that don't hit the target. But considering that this is the band's first new studio album in 18 years (!)...it is surprisingly solid and strong. We can't help but hope this one makes a big enough splash to entice the band to continue on the track they're on. This one's impressive...but with a little tweaking, the next album could be explosive...
Mask - Technopia (CD, Repertoire, Progressive pop)
The second full-length release from Mask...the band/duo comprised of Sonja Kristina and Marvin Ayers. This is somewhat of a departure from the last Mask album in that the tracks are more upbeat, accessible, and yes...even danceable at times. This is probably a smart move on Kristina and Ayers' part because the last album was so peculiar that it probably limited them in respect to how much of an audience there was for such esoteric music. Technopia may in some ways remind listeners of Kristina's original band Curved Air...although the music is much more heavily based in electronics. Even after all these years, Sonja's voice sounds just as dreamy and provocative as it did when she first hit the scene decades ago. She has one of those voices so instantly recognizable that she has no competitors in the world of music. Thirteen moody cuts here including "Technopia," "Is This A Wrong Turn," "Your God," and a strangely inviting take on David Bowie's "Sound and Vision." TOP PICK.


Mass Solo Revolt - Bend In Time (CD, Hop Skip, Progressive pop/rock)
The third full-length release from Mass Solo Revolt. After spinning Bend In Time several times we're still perplexed about who the band sounds like or who they might be influenced by (?). On their press release they claim to be "influenced by the great independents of a decade ago"...and this gives at least some indication of where the band is coming from. The tunes on this album are, for the most part, very melodic and straightforward and the vocals are up front in the mix. All of the pieces are here. Great rhythms...dynamic bass lines...cool sounding guitars...and a truly focused vocalist. In the end it doesn't really matter who this band does or doesn't sound like. When you're making great music, hey...who cares? Our favorite cuts include "It's All Circles," "Boot Strapper," and "Mr. Silver Fang."
Medicine Head - Radio Sessions 1971-1977 (CD, Angel Air, Pop/rock)
Although we remember seeing these guys' releases in the import vinyl bins decades ago when the band was originally making music (in the 1970s) we unfortunately never had the opportunity to hear their music. Most folks probably remember Medicine Head as the two piece band comprised of John Fiddler and Peter Hope Evans but in actuality the band eventually included three more players. Radio Sessions 1971-1977 offers an overview of Medicine Head from the early to mid-1970s. What struck us first about these tracks was how sparse they sound. In the 1970s it seemed as everyone was multi-tracking everything to death...but these fellows were obviously taking the exact opposite approach with their stripped down rock/pop tunes. Some very appealing tracks here including "(And The) Pictures In The Sky," "To Train Time," "How Does It Feel?", and "His Guiding Hand." As most readers probably already know, Fiddler eventually ended up having even more success in the band British Lions.
Buckley Mills - Violin On Fire (CD, Chacra Music Licensing, Instrumental/jazz)
The debut album from Buckley Mills...a violinist who has already made quite a name for himself playing with and performing on the same bill with artists such as Joshua Bell, Dr. John, Buddy Guy, and Jonny Lane (among others). The appropriately-titled Violin On Fire features twelve cool instrumentals that spotlight Mills' impeccable stylings. The backing musicians are great...but Buckley's violin is the obvious central focus here. Cool toe-tappers include "Ain't Misbehavin'," "Georgia On My Mind," "Night Train," and "Blue Skies." Nice big slick sound.
Ruth Minnikin and Her Bandwagon - Depend On This (CD, Songmill Music, Progressive pop)
This is the first time we've heard from Canada's Ruth Minnikin. Wow...we are instantly impressed. Recorded with "...seventeen magical musicians, twenty three integral instruments, a men's vocal choir, three pop producers, one sound artists, and a handful of visual artists"...one would expect Depend On This to be an overproduced pile of mush. But instead, the exact opposite is true. This album features wonderfully intricate, involved compositions with the primary focal point being Minnikin's cool soothing vocals. As far as comparisons go...this music sounds something like a cross between St. Vincent and Stereolab...without actually sounding very much like either...? Hard to describe and/or compare this one. But we immediately decided this had to be a TOP PICK for this month because Ruth is treading in some absolutely fantastic territory here. GREAT STUFF...!!!


Miss Massive Snowflake - Songs About Music (CD, North Pole, Progressive pop)
Miss Massive Snowflake is mainly driven by the songwriting skills of Shane de Leon who worked for many years with the band Rollerball. Songs About Music is the second full-length release by this band. The songs fit squarely within the boundaries of progressive pop...but there's a peculiar sense of humor that threads itself through many of these tunes. These songs don't follow the traditional verse/chorus/verse/chorus mold...instead opting for a more spontaneous and slightly abstract approach. Nice foldout cardboard sleeve on this one. Ten clever cuts including "Good Morning," "An American," and "Good Night."
Monterey Jacks - Deep In The Woods (Independently released CD-R, Pop)
Most folks probably aren't going to cover this disc because it presents an artist in transition. In other words, the folks in Monterey Jacks are just now finding their voice in the world of music. As such, the songs are not as focused and professional as what most folks are accustomed to hearing. But creativity and intent are what matter...and we can tell from the songs on Deep In The Woods that these folks have what it takes. The songs are basic guitar-driven lo fi pop...but they have unusual depth and clarity. Fourteen smart tracks here including "Don't Let Me Dream," "From A Kiss," "Then Again," and "Papaya."
Plants are ugly.
Trees are ugly.
Mountains are ugly.
Oceans are ugly.
The sky is ugly.
Night Control - Life Control (CD, Kill Shaman, Progressive pop)
Talk about a lack of information. This CD arrived in a plain brown envelope with no press release and no biographical information...and the only words to be found on the CD sleeve were the band name, the album name, the label name, and the bar code (there aren't even any song titles listed!). As a result, folks like us who are too lazy to continually surf the internet for information are left to try and describe what we hear based solely on what we hear. That's quite a difficult task for lowly nobodies like us because we're rather fond of not having to think. But in this instance we have to think so... The folks in Night Control write and record music that sometimes sounds like Starflyer 59 and at other times something like The Flaming Lips...while in most instances never sounding too much like either. There's a lot to take in here...thirteen songs that clock in at over an hour. An intriguing journey. The more we spin this one, the better it sounds...
There has never been a good president
And there will never be a good president.

The more the world becomes One
The less I want to be
One.
Willard Overstreet - Something To Hold Onto (CD, Heptone, Pop)
The second full-length release from Los Angeles, California's Willard Overstreet. This music is markedly different from your average underground twenty-first century pop...mainly because the songs are extremely accessible and have tremendous commercial potential. Willard uses traditional instruments to flesh out his guitar-driven pop tunes. His has a nice friendly voice that is an integral part of the overall equation. This may be too slick for underground artsy music fans...but folks with an affinity for 1980s and 1990s FM radio pop should get a nice big jolt out of this one. Twelve tracks here including "The Way It Should Be," "California," "Wildest Dreams," and "Killing Me."
Chris Page - A Date With A Smoke Machine (CD, Kelp, Pop)
Sparse introspective pop music from Chris Page who is also a member of the band Camp Radio. The songs on A Date With A Smoke Machine are driven mainly by a gently strummed acoustic guitar. These tunes are presented simply without a lot of unnecessary ingredients getting in the way of the songs themselves. Page has a great voice that is instantly warm and inviting. Twelve heartfelt cuts here including "Patio to Stereo," "Summertime Out," "Hello, Danger Bay," and "Unwind, Unwind." Some of these tracks are surprisingly accessible...!
Paper The Operator - Goodbye God (CD, Viper Bite, Pop)
Folks out there who demand that their cheese slices be processed and individually wrapped will probably find the tunes on Goodbye God to be a bit more unpolished than they are accustomed to hearing. Here in the ultimately plush babysue office suites we don't give a damn about how the cheese is prepared and packaged...as long as its good tasty cheese. And there's plenty of tasty chunky nuggets to feed on here. Paper The Operator is the one-man band consisting of Jon Sebastian, who has been writing and recording since the late 1990s. On this short album (clocking in at just under 30 minutes) Sebastian hits the target with every single track. His songs are smart and memorable...and feature wonderfully flowing melodies and heartfelt lyrics. Some of these tracks remind us of Guided By Voices...but only slightly. Killer tracks include "Please Proceed," "Days of Thunder," "Laundrolux," and "Buddy Baby." Cool CD housed in a beautifully designed digipak sleeve.
Pinecones - Sage (CD, Just Friends, Pop)
Jeez...we have had such fun picking this one apart...! The first thing that caught our attention here was the cover art. The guys in Canada's The Pinecones went out of their way to come up with some totally cheesy cover art for their CD that perfectly imitates some of the ultra-cheapster artwork on many 1960s albums (even going so far as to include a note on the back asking people to send cash to join their fan club). We never heard these guys' debut album (We Were Strangers In Paddington Green)...but apparently the band has taken a much more stripped-down approach on Sage. This album features sparse pop tunes with just a hint of cool psychedelia. We can hear bits and pieces of so many other artists here that it is mind boggling. Here is just a sampling of who this band reminds us of: "Sage" (Redd Kross), "Ardmore Jenny" (early The Who), "Jenny Fur" (early 10CC), "I'm A Mountain" (Donovan), "M'Marigold" (The Bonzo Dog Band), and "Never Seen the Likes" (The Beatles and The Raspberries). For anyone who ever loved cheesy psychedelic pop from the 1960s...this is like MIND CANDY. Sixteen unforgettable little nuggets here. TOP PICK.



Stefan Poetzsch - Light On (CD, Ravello, Modern classical)
If there's one genre of music we love...that we rarely receive enough of...it's modern classical. Accordingly, we were as pleased as punch to receive the latest release from Stefan Poetzsch. Stefan has been composing music since 1989 and has recorded a variety of projects for multimedia and radio. Describing Light On in a few simple words is a difficult task. Poetzsch writes and records compositions that go all over the place in terms of sounds and styles...and a wild variety of instruments are featured along the way. Super clean and crisp recording here...and the compositions have an ultra-huge sound (so be sure to turn the volume way UP). This album is presented in two main parts ("Light On" and "Laboratory of Rhythm")...but each part is divided into multiple segments to make for an easier listening experience. Wonderful stuff, very mental and challenging. Judging from the photos in the enclosed booklet, we'd guess this guy puts on some mind-bending live performances...
Pollute it up, Hell...
You might as
Well.
Postdata - Postdata (CD, Silly Old Songs Productions, Folky pop)
Wow, talk about a batch of very personal recordings... The beginnings of this album began when Paul Murphy had some dreams about his grandparents. The thoughts and ideas for songs arose from those dreams. Paul then recorded this self-titled album with his brother Michael Murphy. To give an idea of where this music fits in...the songs on Postdata are coming from a universe similar to Cat Stevens and Sufjan Stevens...without ever sounding too much like either one. The songs are sparse and leave plenty of wide open space in the mix. Paul sings in a very subdued manner...but his words are obviously genuine and heartfelt. If you're looking for an easy simple generic pop fix, you won't find it here. These subtle compositions are tunes that come straight from the heart. Murphy's music is incredibly genuine and real...probably too genuine and real for the casual listener. Beautiful tracks include "Lazarus," "Tracers," "Warning," and "The Coroner." TOP PICK.


Rego - From the Royal Arcade (CD, Neptail Figueroa, Pop)
The first full-length release from Rebecca Rego who released a well-received EP titled Learning To Be Lonely in 2007. The first thing that caught our attention here were the vocals. Rebecca has a nice, loose, almost bluesy style of singing that is slightly unusual and unusually inviting. She and her band members use traditional instruments to create slightly folky guitar-driven underground pop/rock tunes that could easily appeal to a wide range of listeners. Some folks might lump this album into the Americana or alt-country categories...but in reality this seems more like a young lady who is simply following her muse and letting music takes her wherever it may. Ten nice inviting tunes here including "Astronauts, "South Pole," "Gave Me," and "Frozen Cars." Cool and inviting music.
Rebecca Rippy - Telling Stories (Independently released CD, Pop)
The sophomore album from North Carolina's Rebecca Rippy. This young lady has a voice so seasoned and professional it seems difficult to believe she hasn't been recording for decades. But even though this is only her second full-length release, Rippy apparently has been paying her dues for quite some time...singing gospel music and acting as a backing vocalist for other artists. According to Rebecca, Telling Stories is a very personal collection of songs. She chooses topics that the average listener should be able to relate to. As such, this is an album that could easily be appreciated by millions of listeners. The tunes are presented simply without unnecessary ingredients cluttering things up. At the center of it all are Rippy's inviting vocals. She's certainly got a voice to die for...as is evidenced by the tunes "It's October," "Gotta Have You," "Time," and "Grandma's Song." Rebecca could very easily become a superstar in the coming months...
Lucy Schwartz - Help Me! Help Me! EP (Independently released CD EP, Pop)
Young Lucy Schwartz has a sound and voice that are well beyond her years. Though she is only 20, Lucy is making music that is as mature and fleshed out as many artists twice her age. Help Me! Help Me! features five tracks. Lucy wrote the first three, co-wrote the fourth, and then closes with a cover tune. Ms. Schwartz is quite a songwriter. Her songs have a great deal of commercial appeal and are instantly likable. We admit we're confused by the inclusion of a cover of Otis Redding's "Respect." It's actually a good version of the tune...but we just feel like this song should have been buried and forgotten about years ago. But that's a minor problem...the other four tracks kick ass. This girl has a voice to die for.
Science is a waste of time.
STS9 - Ad Explorata (CD, 1320, Progressive techno/pop)
The third full-length release from STS9 in 2009...and their tenth proper release overall. Folks who like modern music driven by technology will find a lot to love here. The folks in this band let their imagination run wild...and the results are rather mindblowing. Some of the tracks on Ad Explorata may remind listeners of techno artists from the 1980s and 1990s but make no mistake...this is strictly twenty-first century music. The sound is slick and state-of-the-art...and it wonderfully blurs the lines between techno dance music and pop. Big, big, big, BIG sound on this one...and the louder you turn it up the more intense it gets. Some of these tracks are more straightforward while others teeter further into experimental territory. Twelve cool cuts including "Phoneme," "Crypto City," "Central," and "Echoes." Totally cool and groovy.
Their Planes Will Block Out The Sun - White Dancer (Independently released CD, Progressive pop)
Here's a totally new comparison/frame of reference that we've never used before. The folks in the confusingly-titled Their Planes Will Block Out The Sun write and record smart modern pop that sounds something like a cross between Stackridge and The Solipsistics (?!?)...without ever sounding very much like either. This band is based in Jersey City, New Jersey. Judging from the biography that accompanied this CD, it seems obvious that the folks in this band have very esoteric taste in music. Eight classy tracks here...and they all get better with each and every repeated spin. Our favorite cuts include "White Dancer," "Boardwalk Splinters," "Americana," and "Tumors." TOP PICK.


The Treats - Sir Unicorn (Independently released CD-R, Pop/rock)
We rarely hear up-and-coming bands from the unlikely city of Madison, Wisconsin...so we would bet that the guys in The Treats are already local heroes in their home town. What strikes us most about this band is the fact that they aren't following trends and/or trying to sound like the latest cool commercial band. On Sir Unicorn they continue doing what they do best...writing and recording cool credible music that comes naturally. There are plenty of great tracks here. Some are more pop-oriented while others have more of an edge. Our favorite cuts include "On," "Walk On By," "Help Me Now," and "We Had Fun." Excellent vocals and neat funky guitars.
We hate you all
And there's nothing you can do
To make us stop
Feeling this
Way.
Venus Bogardus - Spitting At The Glass (CD, Five 03, Progressive pop/rock)
This album didn't make a big impression on us during the first spin. But half a dozen spins later we found ourselves ultimately being drawn into the music of Venus Bogardus. The band centers around the team of James Reich and Hannah Levbarg who were initially drawn to one another out of a mutual admiration for Richard Hell's music (one of the greatest artists of the 1970s who has never received the recognition he deserves). The band was originally based in England but relocated to Santa Fe, New Mexico in 2009. Spitting At The Glass is a really cool album full of inventive pop/rock tunes that don't sound anything like all the horrible commercial dribble currently poisoning America. The album has a nice, raw, slightly unpolished sound that is particularly appealing...and it's a perfect fit for the style of music these folks play. Surprisingly, two of the tracks ("Permanent Notice" and "Exiles") sound very much like Roy Wood (?!!). Really strange cover art here. Twelve cool noisy melodic tunes here including "Judy Davis Ups," "Ghostmouth," "Permanent Notice," "Mouth To Hand," and "From Here To Eternity." TOP PICK.



The Waylons - Out Of Love (Independently released CD EP, Pop)
We probably goofed up when we first covered this EP. We failed to give it a rating because we received a CD-R. As it turns out, at that time the EP was only available as a digital download. No matter. The EP is now officially released as a real silver CD...and that's a good thing because we absolutely love The Waylons. These folks write and record guitar-driven pop that won't clobber you over the head on the first spin. But after several listens you may very well find yourself memorizing every line. And that is because this band is all about songs. Cool, genuine, resonant songs that will stand the test of time. You can bet your favorite booties that Out Of Love will still sound incredible ten...twenty...or even thirty years from now. And that is because this band writes music that is substantial and credible. Seven fantastic pop compositions here including "Lying In The Sun," "Traveler," and "Retreat." TOP PICK.


We Are The City - In A Quiet World (Independently released CD, Progressive pop)
Wonderfully breezy, dreamy, free-flowing, modern melodic pop. Probably the best point of reference and/or comparison here would be the band Copeland...although these guys are by no means copying the Copeland sound. We Are The City is the Kelowna, British Columbia-based trio comprised of Andy Huculiak (drums), David Menzel (guitar), and Cayne McKenzie (vocals, keyboards). Hard to believe this is a debut album (?!!)...because the songs are so mature and well-realized. Interestingly, the band managed to raise part of the capital to record this album from donations from their online fans. Such a strong and compelling debut. The melodies are wonderful...and the arrangements nice and simple. So many modern pop bands go for that huge overproduced sound...these guys don't. Eleven tracks here...and there's not a bad one in the bunch. Particular standout cuts include "Feel Is A Word," "There Are Very Tiny Beasts In The Ground," "My Old Friend," and "Now For The Rest." An obvious TOP PICK.


Weekends are shitty.
Weekdays are only slightly
Better.
Woodlands - The Woodlands (Independently released CD, Soft pop)
The debut album from the husband and wife team comprised of Hannah Robertson and Samuel Robertson. We had to spin this album several times before the most obvious comparison hit us. In terms of overall sound and style, The Woodlands reminds us very much of Azure Ray...particularly in terms of vocals. Hannah has an extraordinarily soft and breathy voice that has that same faraway dreamy sound that made the girls in Azure Ray so hugely popular a few years back. The songs here, however, are a bit more direct. The Robertson's sound is getting them places...they've already scored big time with various super hipsters in the United States. Be forewarned...this is sleepy music...very, very sleepy... But if that's what you're in the mood for, it doesn't get much better than this. Ten tracks...all of which sound absolutely beautiful.
Something is wrong.
Something always has been wrong and
Something always will be
Wrong.

You can drug your spouse.
You can drug your children.
You can drug your friends.
You can drug your workmates and
You can drug yourself.
A
Ada Jane - Again...again
Almost Alice - Almost Alice
A M Conspiracy - A M Conspiracy
Apollo - Past present future
Apples and Apples - Blip
Mark David Ashworth - Bright is the ring of words
B
Bad Bad Bad - Uppity
Bingo Puppies - Game dogs
Bunky Dodo - Crap
Mitch Burger - Reactive
C
Jeff Callahan - Empty swings
Canning Is Easy - No food for mama
Castle Oldchair / Kid Primitive Family - Newborn slime / White light
Jon Coleman - Make it fast
Consortium - 13th hour
Cuzzle - Drank it up
D
Dairy Cow - Dairy flowers
Glenton Davis - Are you ready
Andy De Rosa & Electric Mojo - Unscathed
Shaky DeVille - Shaky DeVille
Dios - We are Dios
Brian Dolzani- Brian Dolzani
Dumb Muzzle - Fill 'er down
E
Easy Don't It - Plaza ski visit
Eat Muffy - Dori
Early Morning Dunk - Trinkets
Ezzer - Tame dreamer
F
Faan - Naafer
Fae - No more no more
Gus Fafalios - Night fishing
G
Jen Gloeckner - Mouth of mars
Ken Greves - The face of my love
Gummer - Now about the gum
H
Ashbrook Haynes - Not so fast
Hearts and Minutes - Hearts and Minutes
Kris Heaton Blues Band - R-ME strong
Heligoats - Goodness gracious
Hotel St. George - City boy lemon
I
Ian - Tax pump
Irky Strip - Taw taw
Izztunk - Brintjl
J
Suzanne Jamieson - A sun-up sky
Jammies - East west west
Junk For Junkies - Jam on the toaster
K
K and K - Picky picky
Kadman - These old bones
Kenny & Leah - April in Paris
Will Kimbrough - Wings
Kung Fung - Lousy mercy
L
La Chansons - King and queen of the dance floor
Denise La Grassa - April dreams
Lambs Loaf - Loafer's paradise
Leverage - Soundtrack from the original television series
Living Proof - Feel good music
Lloyd Dobler Effect - A mute reminder
Lumpy's Dove - Howdy dover
M
Maaa Maaa Maaa - Meee Meee Meee
Manhattan Valley Ramblers - Ballads and barnburners
Marbin - Marbin
H. E. Miller - Apocalyptic dreams
Ken Will Morton - True grit
N
Naaa Naaa Naaa - Neee neee neee
New 5 - Introducing
David Newbould & Friends - The long way home: Live from austin
Next Stop...Soweto - Township sounds from the golden age of mbaqanga
Nickodemus - Sun people
Nite Nite - How to touch the moon
O
Trisha O'Brien - Out of a dream
Optimen - Fire fighters
Orange Velvets - Fuzz, beautiful fuzz
Willard Overstreet - Something to hold onto
P
Paa Paa - Tower of Paa Paa
Packway Handle Band - What are we gonna do now?
Pistol Whip - Terminal
Q
Quaaker - Quaaker
Quick Before No - Harp #138
R
Raa - Lincoln's dumb
Rael's Floss - Rizznio
Rockabye Baby! - Lullaby renditions of Journey
Ruder Than You - Creation sounds
S
Catarina Dos Santos - No balanco do mar
Scattergun - Life at fantasy lounge
Seaspin - Reverser EP
Sojourners - Sojourners
Standard Fare - The noyelle beat
Static of the Gods - Knowledge machine
Samujel Stewart - The beginner EP
Sunk Sunker - Town brim
T
This Harmony - Notturno
This This - That that
Tiny Little Blackouts - Idea of alice
U
Untied States - Instanta everything
U. O. Project - It's time for U
V
Robert Valente - Alive
The Villains - The Villains
W
When Summers Gone - December
Dana Wilson - Nothin' good ever comes easy
X
XXX - RT3
Y
Yaya and the Yaya - Toyotathon
Yeller Bellies - Here to suffer
Youth In Revolt - Original motion picture soundtrack
Z
Zzebra - Zzebra/Panic
Zzz-Tamer - Yay for yowzer