About E-mails * babysue Store * Donate * Contact Info * babysue * LMNOP * dONW7 * Poetry * T-Shirts * Review Policies
July 2010 Comics and Poems by


aka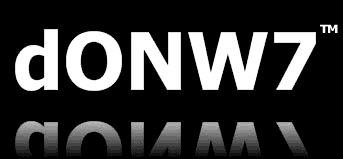 * SUMMER BREAK...LOTS MORE REVIEWS COMING NEXT MONTH. *


*Top Picks =


Abstinance is not an
Option.

Living together peacefully,
Side-by-side.
Living a lie like idiots,
Side-by-side.

Courts are stupid places
Where stupid people
Try to sort out their
Stupid problems.
DISINTEGRATING STRING QUESTION

I don't want to put my dog's life in the hands of a stranger
(i.e., a veterinarian who is just after my hard-earned money)
So I searched on the internet and found a web site
That pretty much shows you how to perform a spay operation.
I already have some sedatives that should
Keep the dog knocked out for at least a couple of hours.
The only thing I need to get hold of is some of that string--
The kind that disintegrates inside the animal after the cut parts heal.
Does anybody know how to get hold of this stuff?

DISINTEGRATING STRING RESPONSE

First of all, very few veterinarians are in it for the money.
Second, you found a website that "pretty much shows" the steps involved in a spay?!
Are you insane?!!!!
You do not cut open your own animal!
You don't have a sterile environment, so how are you going to keep them
From getting an infection?
How are you going to know if they have an infection,
And what would you do about it?
Find some herbs and treat them yourself?
Not to mention, you are NOT trained for this procedure!
What are you going to do?
Hope that you pull out the right thing?
Third, disintegrating string? Seriously?
If you do not know what it is called, should you really be performing a surgery?
Fourth, how do you know that you won't overdose your animal on sedatives?
Again, you are not trained in this procedure.
What do you do if the heart stops?
Would you even notice?!
You better hope I never find out who you are
Or the humane society will be on your ass so fast
Your head will spin.
Maybe you need to suck it up and take them to the vet
Instead of doing it on your kitchen table!!!

Everything that
Everyone does
Is stupid.

In God
We can't trust.
Over God
We fuss.

I love you
When you aren't
There.

Determine your liquidity.
See how long it takes
For you to turn into a
Liquid.

Screw all you
Stupid shitty people
All over the goddamn
World.

Beauty is in the
Side of the
Napkin holder.

At first I never noticed you.
Now I can't get you
Off my mind.

Our children will pay
For our financial blunders.
Oh well.
Ain't got no goddamn children anyway
So fuck it.

Don't elect anyone
Who tells the truth
And then complain
Like retards when
Elected officials
Lie.
Pray to the
Air.

Let's find a
Pretty damn spot.
Let's stay in the
Pretty damn spot.
Let's enjoy the
Pretty damn spot
Forever.
In order to retard others
You must first learn
To retard yourself.
A
Ada Jane - Again...again
Trevor Alguire - Now before us
Almost Alice - Almost Alice
Alphanaut - Out of orbit
A M Conspiracy - A M Conspiracy
anaROBIK - Operator's manual
Andyblue - Key to the highway
Anti-Social Music - Fracture: The music of Pat Muchmore
Apollo - Past present future
Apples and Apples - Blip
Mark David Ashworth - Bright is the ring of words
Astonishment - Banana sandwich
Athfest 2010 - Athfest 2010
Aviation Blondes - Edge of forever"
Jason Ayres - Chasing ghosts
B
Bad Bad Bad - Uppity
Roberto Badoglio - Re-evaluation time
Balance and Composure / Tigers Jaw - Split CD
Batusis - Batusis
Eric Bell - Lonely nights in london
Lisa Bell - Dancing on the moon
Sylvia Bennett - Smile
Big Daddy Love - To the mountain
Big Rock Candy Mountain - Big Rock Candy Mountain
Big Tree - Home (here_)
Bingo Puppies - Game dogs
M Bird - Over the bones
James Blackshaw - All is falling
Peter Block - Peter Block
Bramble Jam - Move your boots
Linda Brooks - The spaces in between
Reagan Browne - Daydrams in stereo
Bucket Boys - Killing club
Bunky Dodo - Crap
Mitch Burger - Reactive
David Byron Band - On the rocks
C
Jeff Callahan - Empty swings
Kate Cameron - Conviction
Campaign - It likes to party
Cavemen Go - New lives
Corrin Campbell - Game night
Conchita Campos - No one really knows
Canning Is Easy - No food for mama
Jerry Castle - Don't even ask
Castle Oldchair / Kid Primitive Family - Newborn slime / White light
Cave Syndrome - Transient songs
Celadore - Distance is a gun
Championship - Moving at the speed of darkness
Chemical Distance - The pain and the progress
Cinnamon Band - All dressed
Claps - New science
Tigger Clarkson - The balance EP
Barry Cleveland - Hologramatron
Coal Porters - Durango
Jon Coleman - Make it fast
Consortium - 13th hour
Anna Coogan - The nocturnal among us
Copernicus - Nothing exists
Crystal City - Crystal City
Nick Curran and the Lowlifes - Reform school girl
Cursed Arrows - Telepathic high five
Cuzzle - Drank it up
D
Dairy Cow - Dairy flowers
Dangermaker - Dangermaker
Dan Le Sac vs Scroobius Pip - The logic of chance
Darklight Corporation - Darklight Corporation
Glenton Davis - Are you ready
Marc Davis - eye.sea.land
Shaun Degraff - Grey area
Delhi 2 Dublin - Planet electric
Grant Dermody - Lay down my burden
Andy De Rosa & Electric Mojo - Unscathed
Shaky DeVille - Shaky DeVille
Frank DiBussolo - Average white cats
Dig Jelly - Predicate
Dios - We are Dios
Doc Weiss Band - Different point of view
Brian Dolzani- Brian Dolzani
Dane Drewis - Rock & soul
Dubmarine - Chip
Duc'n It Easy - October
Dumb Muzzle - Fill 'er down
E
Easy Don't It - Plaza ski visit
Eat Muffy - Dori
Early Morning Dunk - Trinkets
Electric Grandmother - Listening party
Elephant Stone - The glass box EP
Esquela - The owl has landed
Ezzer - Tame dreamer
F
5North - Crooked hill road
Faan - Naafer
Fae - No more no more
Gus Fafalios - Night fishing
Falling Still - May all magic guide and change you
Matt Farr - Matt Farr
Feldikin - Small songs about us
Fight the Quiet - Let me in
Fjord Rowboat - Under cover of brightness
Flynnville Train - Redemption
Foghat - Not live at the BBC
Jenn Franklin - Girl invisible
Fred Fried and Core - Core 3.0
Friday Night Lights - Original television soundtrack vol. 2
Fugitives - Eccentrically we love
Funky Knights - Funky Knights
G
Matthew Gair - And she whispered i told you so...
Peter Gach - Fresh piano
Jackson Garrett - Speechless
General Bye Bye - Girouette
Gills and Wings - EP
Dave Gleason - Turn and fade
Jen Gloeckner - Mouth of mars|
Good Ship - A harbour fair
Goonies Never Say Die - In a forest without trees
Gospel Gossip - Drift EP
B.D. Gottfried - The warden's picnic
Graze - Give/sell
Great Big Sea - Safe upon the shore
Ken Greves - The face of my love
Gummer - Now about the gum
H
Hamacide - Mighty little machine
Ashbrook Haynes - Not so fast
HB3 - Studies for traps and piccolo
Hearts and Minutes - Hearts and Minutes
Kris Heaton Blues Band - R-ME strong
Heligoats - Goodness gracious
Here Come The Birds - Here Come The Birds
Here Come The Birds - Cigarettes
Hogs In Dandyland - Across a miracle
Lucky Holloway - Up the highway
Ellen Honert - Hummingville
Horse Opera - Sounds of the desert
Hospital Garden - Hospital Garden
Hotel St. George - City boy lemon
Household Names - Stories, no names
Hulon - First impressions
Hunters & Runners - Of classic renown
I
Ian - Tax pump
Illimanjaro - Boiling point
Irky Strip - Taw taw
Iron Kim Style - Iron Kim Style
Yuko Ito - Mania de voce
Izztunk - Brintjl
J
Suzanne Jamieson - A sun-up sky
Jammies - East west west
Howard Jennings - Ready to listen
Joie de vivre - The north end
Vicky Juma - Lovers or friends
Sarah June - In black robes
Junk For Junkies - Jam on the toaster
Junkyard Empire - Rebellion politik
K
Shunda K - Here i am to save the world
K and K - Picky picky
Kadman - These old bones
Kenny & Leah - April in Paris
Ihsaan Khatim - Ihsaan Khatim
Will Kimbrough - Wings
Kitsune - Ponystep
Will Knox - The matador and the acrobat
Kung Fung - Lousy mercy
L
La Chansons - King and queen of the dance floor
Lachi - Lachi
Lady K and the Kings of Swing featuring Dale Head - Live at Blackhawk
Denise La Grassa - April dreams
Richard Laviolette and the Oil Spills - All of your raw materials
Lambs Loaf - Loafer's paradise
Ellie Lawson - Lost songs
Lawrence Lebo - Don't call her larry
Dave LeMieux and House of Soul - Jazz shaped: live at the soiled dove
Leverage - Soundtrack from the original television series
Lille - Lille
L'illon - Warrior angel
Craig Lincoln - Cats and dogs
Lions Rampant - It's fun to do bad things
Living Proof - Feel good music
Lloyd Dobler Effect - A mute reminder
Locals - Salt
Lovestorm - Great ocean
Lumpy's Dove - Howdy dover
M
Maaa Maaa Maaa - Meee Meee Meee
Jesse MacLeod - In between homes
Made In Iceland - 3
Magic Bullets - Magic Bullets
Craig Maher - Propel
Makaras Pen - Markaras Pen
Manhattan Valley Ramblers - Ballads and barnburners
Mannish Boys - Shake for me
Marbin - Marbin
Marshall Law - Power game
Mayo Grout's Known Universe - Mayo Grout's Known Universe
Gerry McAvoy - Can't win 'em all
Sean McCann - Lullabies for bloodshot eyes
Rick McGuire - Dust and tears
Shawn David McMiller - Dead friends
John McVey - Unpredictable
Mehran - Angels of persepolis
Mel Flannery Trucking Co. - As it turns out
Melvin's Rockpile - Out to lunch
Laura Merrimen - Love letters for lonely hunters
Microtia - Spacemaker
H. E. Miller - Apocalyptic dreams
Kristine Mills - Bossanovafied
John Milstead - Sides of the soul
Mississippi Painful - No recession
Montana 1948 - Industry demo
Sergio Montoya - Black disco
Moonlit Sailor - So close to life
Joseph Patrick Moore - To africa with love
Morning Of - The way i fell in
Steve Morse & Sarah Spencer - Angelfire
Ken Will Morton - True grit
My Glorious - Home is where the heart breaks
N
Naaa Naaa Naaa - Neee neee neee
New 5 - Introducing
David Newbould & Friends - The long way home: Live from austin
New Heathens - Hello disaster
Next Stop...Soweto - Township sounds from the golden age of mbaqanga
Nickodemus - Sun people
Night Driving In Small Towns - Serial killer
Nine Below Zero - Chilled / refrigerator
Nite Nite - How to touch the moon
O
Trisha O'Brien - Out of a dream
Old Wolf Thoughts - Funeral in the mirror
David Olney - Dutchman's curve
Joey Only - Transgression trail
Open Mike Eagle - Unapologetic art rap
Optimen - Fire fighters
Optimen - The out of money experience
Orange Velvets - Fuzz, beautiful fuzz
Willard Overstreet - Something to hold onto
P
Paa Paa - Tower of Paa Paa
Packway Handle Band - What are we gonna do now?
Steve Palmer Band - Apparition
Paperdoll - Ballad nerd pop
Pierce The Veil - Selfish machines
Pistol Whip - Terminal
Plethora - Pinata protest
Kristin Porter - By the light of the moon
Project Do Not Ask - Project Do Not Ask
Prospect - Talk EP
Public Good - A varied program of stereo dynamics for your wild nights alone
Public Good - No. 1
Public Symphony - Inspire
Pumpy Doo - Ramper squiredom
Push - A naive push to escapism...
Q
Quaaker - Quaaker
Quick And Easy Boys - Red light rabbit
Quick Before No - Harp #138
Quinn's Qui - Rilly rilly ucker
R
Raa - Lincoln's dumb
Rael's Floss - Rizznio
Amy Regan - Amy Regan
Remaindermen - Border states
Sean Renner - The blossoms of armageddon
Rockabye Baby! - Lullaby renditions of Journey
Rooms - Rooms
Rosabella - Rosabella
Frank Royster - Innocence is bliss
Ruder Than You - Creation sounds
Running Kind - The girl for all the world
S
Harvie S - Cocolamus bridge
Sam & Ruby - The here and the now
Sandbox Rebel - Songs for friends, family and the times
Catarina Dos Santos - No balanco do mar
Scattergun - Life at fantasy lounge
Schleusolz - 10 movies
Scraping For Change - Breaking the silence EP
Seaspin - Reverser EP
See Green - Violet
Self Animation - Self Animation
Sexy Accident - Now that she's gone
Shake Ups - Warm fuzzies
Shoreline - Fake it 'til you make it
Shotgun Opera - Serial obsession
Sol Skugga - Fairytales and lullabies
Bill Slater - That's crazy talk!
Small White - Career
Smirnov - Privet earth!
Seon Smith - He's coming again
Sojourners - Sojourners
Sonarpilot - Mothership
Sool - A touch of sool
Soundtrack Without Film - Wrath's Fury by David Adrian
Sourpatch - Crushin'
Sparkydog & Friends - People of the world/red light
Chris Spedding - Just plug him in
Spoek Mathambo - Mshini Wam
Stance - I left love behind a long time ago
Standard Fare - The noyelle beat
Startover - Survivor's guide
Static of the Gods - Knowledge machine
Stereo Freakout - If wishes were fishes...
Jack Stevens - High dirty & low
Samujel Stewart - The beginner EP
Greg Stomberg & Dan Susnara - The 2nd annual trips festival
Storys - Luck
Joey Stuckey - So far
Summer People - Good problems
Sunk Sunker - Town brim
Sunset Curse - Artificial heart
Roxy Swain - The spell of youth
Sweet Jones - Le grande soiree
Szuffer - Blanner topso
T
This Blue Heaven - Quicksandglass
This Harmony - Notturno
This Moment In Black History - Public square
This This - That that
Thornton - Had a sword
Tiny Little Blackouts - Idea of alice
Tireless Sedans - Score one for the underdog
Carmen Tosca - Wind
Trench Party - Kitchen
Tribal Machine - The orwellian night
Ben Trickey - Come on, hold on
Walter Trout - Common ground
Tygers - Second album
Typical Miracle - What in the world?
U
Ultralust - Hero
Unraveling - Arcane hymns
Untied States - Instanta everything
U. O. Project - It's time for U
V
Robert Valente - Alive
Vanaprasta - Vanaprasta
Various Artists - New music from San Diego
Various Artists - Heavy Rotation Records: Dorm sessions 7
Various Artists - Kohalik ja kohatu: Compilation of Estonian independent music
Various artists - Live at Knebworth
Various artists - Velvet Blue Music - 10 significant others
The Villains - The Villains
Viva - Rock & roll lover
W
Wag - Returning traveler
Walkfast - Rendition
Wallace - Playing With Fire
Richard Walters - The animal
Warning Light - Further on
Waves On Waves - Like an animal
Weep - Worn thin
When Summers Gone - December
White Lightning - ...asmidnight approaches/paradise
White Widow - Black heart
Wild Moccasins - Skin collision past
Dana Wilson - Nothin' good ever comes easy
Wonder Years - The upsides
Wrong Side of Dawn - Stay awake
X
XXX - RT3
X Sparks the Butt - Trocky puny
Y
Yaya and the Yaya - Toyotathon
Year of the Dragon - Blunt force karma
Yeller Bellies - Here to suffer
Young Sinclairs - We spoke our minds E.P.
Youth In Revolt - Original motion picture soundtrack
Z
Jennifer Zarine - Fresh made cuppa tea
James Zollar - Zollar systems
Zzebra - Zzebra/Panic
Zzz-Tamer - Yay for yowzer