About E-mails * babysue® Store * Donate * Contact Info * babysue * LMNOP * dONW7 * Poetry * T-Shirts * Review Policies


Comics, Poems, and Reviews by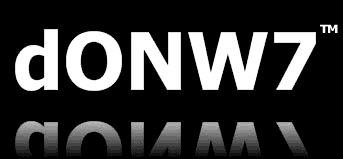 May 2010


*Top Picks =

Apollo Ghosts - Mount Benson (Advance CD-R, Pop)
Apollo Ghosts is the Vancouver, British Columbia-based trio comprised of Adrian Teacher, Amanda Panda, and Jay Oliver. These folks have a real winner on their hands here. Mount Benson is a collection of cool, hummable, and sometimes unorthodox underground pop tunes. The trio's songs remind us of a variety of other artists including (but not limited to) The Kinks, Guided By Voices, and XTC. Though the tunes are basically pop...there's a lot more going on here than what is normally heard on the average pop album. Thirteen smart tracks featured here including "Wakesiah," "Coka-Cola Admen," "Sons of Norway," and "Snow on Mount Benson." [Sure wish we had received a real disc instead of an advance CD-R...!]
Artichoke - 26 Scientists: Volume Two Newton - Zeno (Independently released CD, Pop)
Wonderfully creative music from the ultra-creative mind of Timothy Sellers. This album was mainly created by Sellers alone but a few friends offered some support on a few tracks. This is the second part of a series Timothy recorded paying tribute to different scientists. Each track is named after a scientist and the lyrics are, indeed, about each scientist. Musically...Sellers' music reminds us very much of A.C. Newman (particular Newman's tracks on the debut New Pornographers album). The songs on 26 Scientists: Volume Two Newton - Zeno are wonderfully creative and intelligent. Actually probably too smart for the average listener (?). Fourteen instantly entertaining tracks here...and they all pretty much hit the target dead on. We love this stuff. An instant and obvious TOP PICK.


Attention System - Wait For My Signal (CD, Stickfigure, Pop)
According to the press release that accompanied this disc, when the folks in Atlanta's Attention System got together in the summer of 2008 their goal was "to write music that would make people dance." After spinning Wait For My Signal we're pleased to report that these band members have achieved their goal. Actually the tunes on this album don't just suggest dancing...they command it. The tracks remind us of Factory Records bands...mixed with The Cure...and combined with ideas and sounds from various other techno/dance bands from the 1980s and 1990s. But the sound is twenty-first century all the way. These thick rhythm-driven tracks are catchy and accessible...the beats steady and insistent...and layered with plenty of busy instrumentation. Fifty-two plus minutes worth of music. Cool catchy tracks include "Resistant Transistor," "Bot Killer," "The Curious Times," and "Intruder."
Melissa Auf Der Maur - Out of Our Minds (CD, EMI, Pop)
Hmmm... Is this commercial pop...or clever artsy music...? In actuality, Melissa Auf Der Maur's music treads on that fine line that separates both words. Her music may be too polished and produced for underground fans...but it is also probably too smart and unpredictable for casual listeners. Out of Our Minds is a different sort of listening experience. We find it very difficult to offer any comparisons and/or possible influences because Melissa's music doesn't really remind us of any other artist. She's got a great voice and obviously isn't afraid of treading into unfamiliar territory. Will this album be warmly embraced by millions...or get lost in the world because it can't be easily digested and pigeonholed...? Only time will tell. We had to spin this album about ten times before some of the substance finally began to sink in. A lot of time and effort was spent recording these tracks. Twelve cool modern progressive pop cuts here including "The Hunt," "Lead Horse," "The Key," and "1000 Years." Top pick.


Bamboo Shoots - Armour (CD, Epic, Pop)
Totally fresh and upbeat danceable techno pop. The guys in Bamboo Shoots record impossibly catchy tunes that are heavily influenced by bands from the 1980s. This British band's sound...no wait...wait...this isn't a British band? They're from...India? India...??? Hard to believe, but the guys in this band are from India...which may hint at some serious changes going on in that country at this point in time. Actually to be more precise they are of Indian descent...but were actually born and raised in the United States. Armour is a pure dose of 1980s-inspired modern British/American pop. Interestingly, these guys have already received quite a bit of recognition...which isn't surprising considering the upbeat infectious nature of these songs. The rhythms are super inviting...and the songs have that strange quality that makes you want to hear them over and over and over again. Cool pop cuts include "Hey Girl," "Shake It," "Speeding Star," and "The Last Time."
Dave Barnes - What We Want, What We Get (CD, Razor and Tie, Pop)
Nashville, Tennessee's Dave Barnes shoots for the big time with What We Want, What We Get. This album is aimed at mainstream listeners...the kind of folks who go for artists they see/hear on popular shows like Ellen and Oprah. Barnes has a super slick polished sound that has all the elements most listeners are accustomed to hearing in their pop music. Nothing too challenging here but the music is smooth and pleasant...and Dave has a really great voice for this style of music. Ten cuts including "Little Lies," "Chameleon," "Look So Easy," and "Amen." Some of the songs have a definite religious slant.
Beat the shit
Out of something.
Johnny Bertram & The Golden Bicycles - Days That Passed (CD, Esperanza Plantation, Pop)
The debut full-length release from Johnny Bertram & The Golden Bicycles. Bertram currently resides in Mississippi...but our guess is that the response to this disc will be so strong that he will probably consider relocating. Days That Passed features cool, subdued, organic modern folky pop tunes with extremely strong melodies and cool understated arrangements. Backing Bertram on this album are Andrew Best, Tyler Tadlock, Jamie Weems, Luke Bertram, Matthew Magee, Matt Basinger, and Jonathan Scarborough. Despite the fact that there are numerous varied instruments used in recording these tunes the songs never come across sounding overproduced. At the center of the music are Johnny's super smooth, super sincere sounding vocals. This guy has a voice that's as velvety smooth as cream cheese in the summer breeze. In the 1970s this would have been in instant hit. In 2010...we can only hope there are enough people paying attention to offer this man the support he so obviously deserves. Modern folk/pop classics include "Where I Begin," "Fortification," "The Fall," and "Great Divide." Top pick.


Blackmarket - St. Vincent Decor (CD, TMG, Pop)
So many bands spend years getting their careers off the ground. The guys in Arizona's Blackmarket hit the ground running. The band released their debut album (The Elephant In The Room) in 2008 and almost immediately won the Amplify Festival (contest) in Las Vegas which prompted them to tour Japan and Germany. But instead of letting success go to their heads the exact opposite seems to have happened. In response to the extremely positive early response, vocalist Daryl Lamont is quoted as saying "Artificial buzz and hype led us to really dislike the whole business side of music, but [winning] it was an accomplishment nonetheless." Awards and success don't matter much to us...but songs most certainly do. Fortunately these guys aren't just another ultra hip up-and-coming band. St. Vincent Decor features some absolutely great pop songs...delivered with integrity and style. The melodies are exceptional...and the vocals are simply out of this world. This ten track album hits the target dead center. Killer cuts include "Tongue Twister Typo," "To Say The Least," "Nearsighted," and "Dot To Dot." An obvious TOP PICK.


Blind Cave Salamander / Pietro Riparbelli / K11 - The Nietzsche Fabrik Sessions / Transmission - Instrumental Transcommunication Action (Independently released Italian import CD, Experimental)
Okay then...we're going to start off here by saying that this is not an easy CD to describe and/or explain. After all, it took us several minutes to even figure out who the disc was by and what the name of the album was (almost impossible to decipher from the outside artwork)...as we're still not quite sure we got it right (?). This disc was sent to us by some folks in Italy...and it features music from three different artists: Blind Cave Salamander, Pietro Riparbelli, and K11. This album features a live recording of the in-studio rehearsals for a performance at the Torino World Design Capital Festival that was staged on the roof of the Nietzsche Fabrik workshop. This disc features very peculiar experimental music...spontaneous and quite unpredictable. The music is divided into four sections...the first four by Blind Cave Salamander and the last piece by Pietro Riparbelli and K11. Folks into experimental electronics will find a lot to love here. Other folks...will probably be perplexed and lost. Simultaneously cool and strange stuff (!)...and the artwork is magnificent.
Blind is the same as
Retarded.
It is the exact same
Thing.
Eliza Blue - The Road Home (Independently released CD, Pop)
Exceptionally smart modern pop with nice flowing qualities. The Road Home is the sophomore album from Minnesota's Eliza Blue. Her music incorporates elements from a wide variety of other artists. We can hear slight traces of folks like Kate Bush and even the more accessible side of Rasputina at times. And the lead track ("Ask Me to Dance") even reminds us of Janis Ian in many ways. But make no mistake, Blue is not a copycat artist. She writes smart, unique songs that feature her proficiency on the guitar, mandolin, and banjo (which makes for some rather interesting/intricate arrangements). But what will have the biggest impact on most folks...is the voice. Eliza has a really wonderful smooth voice that sounds absolutely superb. Cool introspective cuts include ""Little Sally," "Mending Fences," "The Road Home," and "Gospel Song." Top pick.


Bonedome - Thinktankubator (CD, Rock)
Instantly impressive stuff. The folks in Bonedome are yet another band incorporating the ideas and sounds of the 1980s into their music. We can hear traces of a wide range of folks while spinning this disc...but specific artists that come to mind include David Bowie, The Psychedelic Furs, and Peter Murphy. The tracks on this album feature layers upon layers upon layers of overdubs and lots of instruments and effects. But fortunately the vocal melodies don't get lost in the process, as the songs themselves take center stage here. We have to admit that at times the super thick production is a bit much...but considering how strong the melodies are that seems like a teeny tiny thing to whine about. Twelve cool heady tracks including "Sandman," "Girl One," "Easy," and "Custody Lullabye." Top pick.



Booka Shade - More! (CD, Physical Music, Electronic/instrumental)
The fourth full-length release from Booka Shade, the duo comprised of Arno Kammermeier and Walter Merziger. These two guys write and record a bleepy-bloopy kind of happy electronic pop that was really starting to come into its own in the mid to late 1990s. For whatever reason, the genre seemed to die off somewhat over the years. Either that...or we're not appropriately hooked up with the appropriate publicists who are 'working' this kind of music (?). In any event, we sure do dig More! Kammermeier and Merziger keep things relatively simple...and allow nice simple rhythms to be the driving force here. All kinds of slightly goofy electronics glide in and out of the mix...as well as some peculiar vocals drenched in effects. We never head any of these guys' previous albums...but after hearing this one we'll be trying to latch our greedy little claws onto the entire catalog. Killer tracks include "Havanna Sex Dwarf," "The Door," "Scaramanga," and "This Is Not The Time." TOP PICK.


Books About UFOs - Bite Your Tongue (Limited edition independently released CD-R, Garage rock)
Loud, ballsy, in-your-face garage rock. These guys have been making music since 2003...but they only occasionally put out discs. Thus far, the only releases available are the 2003 EP Ghetto Blaster, the 2006 Let the Bridges Ignite album, and Bite Your Tongue. The tracks for this album were originally recorded way back in 2007...but have only now been released. Spinning this disc we can't help but be convinced that these guys are a wild ball of fire live. They play hard and don't rely on gimmicks or overdubs. This is real rock music, stripped down and played from the heart. Nifty rockers include "Stop, Look & Listen," "Sharks Have Entered the Lagoon," and "When You Whisper." Cool cocky aggressive stuff...
Christopher Burns - Triptych (CD, Innova Recordings, Progressive)
Extremely sparse and peculiar. Christopher Burns takes the totally artistic approach to music. In a word, Triptych is...weird. This album contains five tracks. Two are solo percussion recordings (featuring nothing but percussion), one is a vibraphone recording (featuring nothing but a vibraphone), and the remaining two cuts are audio experimentation collages. This might best be described as minimalist modern classical music, for lack of a better term (?). Hard to describe or rate this because there aren't many other artists to compare it to...? Peculiar stuff. After several spins we still aren't quite sure what to make of it...?
When celebrities travel
To other countries
To help unfortunate victims
Of natural disasters
While the cameras are rolling
You know there is something
Wrong.

Stay away from
Wherever people
Congregate.

Conservatives are shitty and
Liberals are shitty too.
Crash Kings - Crash Kings (CD, Custard, Pop/rock)
Slick commercial pop/rock. Crash Kings is the trio comprised of Antonio Bellveau (vocals, keyboards), Michael Bellveau (bass), and Jason Morris (drums). The songs on this self-titled album are basically pop...but they are infused with plenty of cool funk and soul vibes. A bit on the commercial side of pop...but we can't help but enjoy infectious tracks like "Mountain Man," "Non-Believer," and "Saving Grace." Several of these tracks sound reminiscent of some of the funkier American rock bands from the 1970s.
Amy Denio - Tutto Bene (CD, Spoot, Progressive)
Although most folks may not be familiar with her...at least not yet...Amy Denio is a very hard working prolific artist on the rise. Tutto Bene is a twenty track album featuring recordings by Denio and a host of other artists she has worked with including The Danubians, Petunia, (ec) Nudes, FoMoFlo, Die Knodel, Pale Nudes, and Quintetto alla Busara. Denio and her associates create artsy music that is reminiscent of some of the stranger stuff coming out of Great Britain in the mid to late 1970s. The strong presence of the accordion makes for some rather obtuse and eclectic compositions. If you're looking for catchy commercial music this isn't for you. If, however, you seek the odd and unusual...you'll find plenty of cuts here to delight and intrigue. Our favorite cuts include "Ambaraba Ci Ci Co Co," "Axis," "Finalala," "Hanonew," and "You Never Call Me Anymore."
The Dirty White - Vs. Evil Circles (Independently released CD, Rock)
Wow...a great big ball of burning hot hard rock. The guys in Florence, South Carolina's The Dirty White play like there's no tomorrow on their Vs. Evil Circles EP. The hard, intense rock cuts on this disc remind us a great deal of what was happening in underground music circles in the United States in the mid to late 1990s when things seemed to be getting really out of control. Dirty White tunes pack a mighty punch...and they are sometimes reminiscent of Austin's unfortunately neglected Pocket Fishrmen. The songs are loud and fast...and the vocals delivered with a nervous yelpy quality that is a perfect fit for the music. This is true underground hard rock delivered with style. Great tracks include "Mighty Prehistoric," "We Don't Hunt" (our favorite), and "There Were Helicopters." Top pick.


Down To Earth - Prisms (CD, Deep Elm, Rock)
Hard, harsh, loud guitar-driven rock. Down To Earth is the trio comprised of Nicolas Algrot (vocals, guitar), Thomas Laprele (vocals, bass), and Dimitri Chaillou (drums, vocals). Prisms is the second full-length release from this French trio. These songs have a great deal in common with underground alternative American bands from the early to mid 1990s when rock bands were becoming increasingly intense and aggressive. Interestingly, there's a lot more going on here than just power and noise. The songs have a nasty punch to be certain...but underneath all the intense rage are some interesting, noteworthy songs. Cool rockers include "Prisms," "Slide," and "Radio Stoned." The folks at Deep Elm are simultaneously re-releasing the band's debut album as well (Room For The Three Of Us).
Drive A - Loss of Desire (CD reissue, Dead Conflict, Rock)
Drive A's debut album Loss of Desire was originally released in 2009. The response was so strong that the folks at Dead Conflict records decided to reissue the album...this time including a limited edition EP featuring three additional cuts (a cover of The Clash's "White Riot," a cover of The Buzzcocks' "What Do I Get," and a live version of the band's own tune "Are You Blind?"). For those hard pop/rock lovers out there who haven't heard Loss of Desire...you will probably want to either download this or get your hands on a copy. The guys in this band play loud, aggressive smart hard pop that is fueled by some really great overdriven buzzsaw guitars...and they feature some surprisingly catchy vocal melodies. The band plays hard...but their melodies are extremely smart and catchy. This Los Angeles, California-based band is definitely on the right track. Unlike so many modern bands who wimp out, these guys turn up loud and still manage to throw in a multitude of smart hooks. The vocals are just great...and will probably appeal to Jane's Addiction fans. Our favorite cuts include "Loss of Desire," "Out of Focus," "Head Underwater," and "Coming For You." Killer stuff.
Kevin Dunn - No Great Lost Songs, 1979 - 1985 (CD, Casa Nueva, Pop)
Long overdue compilation CD collecting the recording works of Atlanta, Georgia's Kevin Dunn. For folks out there unfamiliar with Dunn, he is probably best known as a member of the early punk/New Wave band The Fans as well as the co-producer of The B-52s original "Rock Lobster" single. No Great Lost Songs, 1979 - 1985 presents tracks from Dunn's The Judgement of Paris album, the C'est Toujours La Meme Guitare EP, the Tanzfeld EP, the "Nadine" 45, plus a track from an early record by The Fans. Dunn was an artist who was at the wrong place at the wrong time. If he had been living in Europe when these tracks were recorded, he would probably be a legend by now. Dunn's peculiar tunes incorporated Robert Fripp-ish guitar and vocals that sounded something like a cross between Howard Devoto and Brian Eno. Sadly, Kevin's moody and peculiar music was far too artsy for Atlanta when they were originally released. This man was obviously ahead of his time. Thanks to the folks at the newly created Casa Nueva label, these recordings are finally available again...and will hopefully this time reach a wider audience. We can't help but think that Fred Schneider's vocal style was heavily influenced by Dunn's voice...? An interesting overview of this eclectic underground artist.
Devastating environmental disasters
Are threatening to destroy
Our planet.
La la la la la la la la...
Big deal.
Everyday Motive - Everyday Motive (Independently released CD EP, Pop/rock)
Wow. Killer stuff here. The folks in Everyday Motive are an instant credible new contender in the world of smart heavy pop. The band is comprised of John Marszalkowski, Desiree Marszalkowski, Rob Ison, and Jerry Bakkus. This band's hard pop tunes are driven by solid rhythms, big thick guitars, and vocals that absolutely soar (John M. has a voice that you will not forget). All of the tunes on this EP are cool and interesting...but "Lock It Up" is the song that really stands out. The tune is so explosive that it absolutely gives us chills. It will easily end up being one of the best pop songs of this year. These folks are doing all the right things the right way. Other killer tracks include "Anything Done Differently," "The Most That Shows," and "Bored Of You." Neat rockin' stuff from an important new up-and-coming band. Top pick.


Catherine Feeny - People In The Hole (Independently released CD, Pop)
The third full-length release from Catherine Feeny. After being dropped from Britain's Charisma/EMI label (???), Feeny reacted by touring the United States, playing no less than 40 shows to get her motivation back in gear...before relocating to the artsy mecca of Portland, Oregon. She then released People In The Hole...an album she had already recorded in England. Well...the folks at Charisma/EMI are the real losers this time...because this album is a real gem. Catherine plays smart folky pop in the same general style as Suzanne Vega. Her melodies and lyrics are intelligent and mature...and she has a wonderfully resonant voice that really pulls you in. We can't help but feel that the unfortunate label split will, in the end, mean even bigger and better things for Ms. Feeny in the future. She's got the goods...and on this album she definitely delivers. Nice smooth tracks include "Jacaranda," "He's Like You (Only Better)," "New York in the Spring," and "The Rest of Them." Top pick.


Georgia Fields - Something Borrowed, Something Blue (CD single, Popboomerang, Pop)
Beautiful, uplifting, articulately arranged intelligent pop from Australia's Georgia Fields. Lots of folks are already singing this young lady's praises...and after hearing the three tunes on this single we can certainly see why. Ms. Fields writes and records breathtaking modern pop with a difference. Three mindblowing tracks here..."Something Borrowed, Something Blue," "Sinking Relation Ship," and "Happy Accidents." An upcoming album is in the works...and judging by the sound of these tracks...it's gonna be a SMASH. Top pick.


Slice your hands open
And remove the
Bones.
Freak Owls - Taxidermy (CD, Sing Engine, Progressive pop)
Smart textured underground pop in the same general vein as Sufjan Stevens. That's just a general reference point, because bandleader Josh Ricchio's songs are actually markedly different in terms of the overall sound. Mr. Ricchio writes nice, flowing songs with refreshingly genuine melodies and ultimately friendly lyrics. While the songs on Taxidermy are pop songs...they are by no means the kind of predictable slop that you normally hear from the average generic twenty-first century popster. These songs are intelligent and well thought out. The tunes are driven by some really cool understated vocals that fit the music to a T. The more we spin this one...the better it sounds. Cool well-crafted cuts include "Little Things," "Paper People," "Seaquid," "Place To Be," and "Can You Feel It (Patience, Officer)." Top pick.


Was it creationism?
Or evolution?
Fuck it.
Paul Greene - Everywhere Is Home (CD, Whirl, Folky pop)
Our first reaction to this album...was that it featured some very nice, smooth, organic Americana pop. But then we realized that wasn't quite the right category...because Paul Greene lives in Australia (!). So...can an Australian play Americana pop? After spinning Everywhere Is Home the answer is obviously...yes. Greene recorded all the instruments on the album himself...and yet it never has the canned/predictable sound of a solo recording. These smooth pop songs have simple arrangements and are driven mainly by a gently strummed acoustic guitar. Paul never over sings...but just lets the songs come out naturally. Really nice sounding soft pop cuts include "Ease Up," "Might Have Arrived," "Never Too Big To Fall," and "Stay On."
Trey Gunn - Modulator (CD, 7d Media, Progressive/instrumental)
This is an interesting collaboration between Trey Gunn and percussionist Marco Minnemann. This album evolved differently than most. Minnemann recorded 50 minutes of drum tracks...and then gave the recordings to Gunn, allowing him to layer whatever sounds he wanted on top. Considering that the players were never actually playing at the same time, these recordings have an amazingly cohesive feel. This album should appeal equally to jazz fans and folks into progressive jazz/rock fusion. Marco and Trey's tracks merge together perfectly...and the sound quality is impeccable (we would have expected nothing less). This curious album is divided into twenty-two individual tracks including "Contact," "Lumen," "Up Spin," "Spray II," and "Hymn." Strangely soothing and, at times, somewhat startling...

Hammock - Chasing After Shadows...Living With the Ghosts (Independently released CD, Progressive pop)
Funny how everyone always thinks country music when they think of Nashville...because in actuality the city has been producing some great and totally credible underground pop/rock acts for decades. Perhaps one day the world's perception will change (don't hold your breath)...until that time, you can be certain that Nashville will always be home to some great unknowns. Case in point is Hammock...a duo whose music is probably much more well received overseas than in their home state. This could be because of the type of music these folks write and record. Instead of happy pop, hard rock, or underground/alternative noise, these two individuals record dreamy atmospheric pop music that has much more in common with bands in Europe than the United States. Hammock is Marc Byrd and Andrew Thompson...and Chasing After Shadows...Living With the Ghosts is the duo's fourth full-length release. Like previous albums, this disc features dreamy free-flowing progressive pop compositions with a difference. Of all the duo's releases we have heard thus far, this is easily our favorite. Intrinsically rewarding cuts include "The Backward Step," "Breathturn," "The World We Knew As Children," and "Something Other Than Remaining." Top pick.


If we all work together really, really hard
We can make our dreams come true.
If we all work together really, really hard
We can change the world.
If we all work together really, really hard
We can be certain that we are wasting our
Time.
Italian Japanese - The Lush, Romantic Weirdness (CD, Vampire Media Group, Pop)
The debut album from Los Angeles, California's Italian Japanese. The band is comprised of Chris McLaughlin (guitar, keyboards, vocals), Justin Greene (drums, percussion), and Allen Colaneri (vocals, guitar, keyboards). These folks may be relatively new to the game...but they've already played a slew of music festivals (Reading, Leeds, Pinkpop, Puklepop, Rock Am Ring, Rock Am Park, Livid, Big Day Out, Terra Moto, Warped Tour, and Bamboozle). Now with the release of The Lush, Romantic Weirdness they're looking to expand their sounds and influence. The album features eleven compositions, all of which are originals. These songs are smooth and polished...and feature some surprisingly accessible melodies and really classy vocals. Many of these tracks are slightly reminiscent of some of Britain's progressive keyboard-driven bands from the late 1980s. All of the cuts pretty much hit the target...but our initial favorites include "Jeremiah," "Paper Tigers," "The Lush, Romantic Weirdness," and "Ladybird." Cool and inviting.
Kacey Johansing - Many Seasons (CD, Porto Franco, Pop)
The debut full-length release from Kacey Johansing. Although this is her first solo album, Johansing is no newcomer to the world of music. She sometimes plays in the bands Honey.Moon.Tree and Honeycomb (some members of whom appear on this album). Johansing spent three years writing and recording these tunes...and the time was obviously well spent. A great deal of mental and physical energy went into the writing and recording of these songs. Some of the tracks have a slight classical feel, others sound very much like potential hits, while others are strangely moody and restrained. Kacey has a wonderfully understated vocal style that is particularly resonant and pleasing. Many Seasons succeeds on many different levels...but most importantly because it is a genuinely rewarding spin. Cool tracks include "Good Mourning," "Angel Island," "Same Old, Same Old," "Sleepwalk." We keep coming back to this one over and over and over again...
Arika Kane - Arika Kane (CD, BSE Recordings, Pop)
A word of warning. If you don't like super slick commercial pop you probably won't get into this. But if you're like us...and occasionally enjoy a good guilty pleasure...you may find yourself falling in love with the super slick sound of Arika Kane. This enchanting young lady is obviously making music for the masses. But she has such a great voice...and co-writes such cool songs...that you can't help but be positively affected by her music. Danceable pop cuts include "Make It," "All My Life," and "Never Really Knew U." The only negative here is the occasional presence of some annoying guest hip-hop vocals. Other than that one minor complaint, this is a solid release worthy of your attention...
Kissing Party - The Hate Album (Independently released CD-R, Pop)
We've been huge fans of genuinely killer underground pop bands for decades. Accordingly, we are absolutely blown away by The Hate Album. Kissing Party is the Denver, Colorado based quintet comprised of Gregg Dolan (vocals, guitar), Deirdre Sage (vocals), Joe Hansen (guitar), Lee Evans (bass), and Shane Reid (drums). This album features fifteen succinct, direct, and totally infectious simple guitar-driven pop tracks that stick in the mind like glue. No unnecessary ingredients here...just the basics. But when the songs are this good...that's really all you need. Killer underground pop cuts include "The Heart Of It All," "The Homecoming," "Lets Face These Times," and "You Made Me Happy." A total feelgood experience from start to finish. Top pick.


Kitsune Maison Compilation 9 - Petit Bateau Edition or The Cotton Issue (Independently released CD, Various artists)
We rarely review compilation CDs...only doing so when something really stands out. The new Kitsune Maison compilation easily demands a review, as this eighteen track album features a wealth of smart, techno pop by some mostly unknown--yet totally credible--artists. Tons of underground artists are presented here including Washed Out, Jamaica, Yuksek, Silver Columns, Gypsy & The Cat, Your Nature, and Monarchy. What is perhaps most surprising about this album is how cohesive it sounds. Instead of coming across like a various artists album with every track seeming different...there is an odd stream-of-consciousness threaded throughout these tracks that makes them seem as if they belong together. Great stuff to listen to while driving with the windows down...
Krokus - Hoodoo (CD, Sony Music, Rock)
A new album...from Krokus...??!!! Strange but true, this is a brand new album full of new material from the guys in Switzerland's Krokus. These guys' back catalog has continued to sell well over the years...which is probably what eventually prompted the band to get back together for a reunion show in 2008 at Berne's Stade de Suisse. The concert was such a success that the band members spent the next two years writing material and recording this album. You might think that after a twenty year lapse the band would sound tired and dated. But the truth is that the songs on Hoodoo don't sound tired in the least. The band still has that aggressive hard punch that made them such a crowd favorite. The sound is a bit dated to be certain...but considering the fact that they're probably wanting to make music to please their fans, that's just what it takes. Hard cock rockers include "Drive It In," "Ride Into the Sun," "Shot of Love," and "Firestar." A fine re-entry that's sure to be welcomed with open arms...
Late Night Condition - Give & Take (CD, Deep Elm, Pop/rock)
Unfortunately we don't get to hear that many bands from Argentina. As a result, we're not quite sure what an Argentinean band should sound like (?). But our guess is that even the folks in their home country probably think this band sounds very American and/or British. The guys in Late Night Condition write and record smart guitar-driven pop/rock that sounds something like early Police mixed with a few elements from XTC (much more the former than the latter). The guitars are loud...but even more prominent in the mix are the lead vocals...sung in a crystal clear manner so that the lyrics are easy to comprehend. Eleven tracks here including "Savior," "Goodbye," "The Calling," and "Separate Ways." Nice ballsy pop/rock with a conscience.

Ethan Lipton & His Orchestra - Honker (CD, Muckraker, Pop/humor)
This album features a close up photograph of the artist's nose...and is called Honker. Accordingly, you may or may not (?) be able to draw your own conclusions. Ethan Lipton was named the "best lounge act of 2009" by the folks at New York Magazine. His songs have been compared to They Might Be Giants, Randy Newman, and Tom Waits. Lipton is slowly building good solid word of mouth...by writing and recording good solid pop tunes. But what really sets his music apart from the pack are the lyrics. In many ways, Lipton's music reminds us of Martin Mull's albums from the 1970s. The songs can be appreciated on their own...or, if you listen closely, you can get some major chuckles from the lyrics. Ethan has a sound that is instantly friendly and likable. He looks really normal...as do the fellows in his "orchestra" (Eben Levy, Ian M. Riggs, Vito Dieterle). There's a lot to digest here...twenty tracks featuring nice, subtle vocals and, of course, those strangely intriguing lyrics. Comparisons could be made to Stephen Lynch...but Lipton is actually coming from a very different universe. Instead of clobbering his listeners over the head with obviously offensive words like Lynch, Ethan uses the subtle, soft approach...and it works. Smart intriguing cuts include "Bicycle," "I'm Sorry" (an exceptional song), " Disappointment," "Wash Hands," and "People and Cats." Top pick.


Luster - Run From Dogs (Independently released CD, Pop)
Slick and accessible catchy pop. Chicago's Luster is driven by the songwrigintg skills of brothers Jeremy Mederich and Bryan Mederich. The band is rounded out by Jonathan Brubaker (guitar, vocals) and Robbie Senti (keys, guitar, vocals). After releasing this album, the guys quit their jobs and went out on the road to promote themselves...so they're obvious serious about what they're doing. Our guess is that the songs on this album will appeal to the vast majority of listeners out there. Smooth hummable pop cuts include "These Animals," "Here Is A Call," "Sold Out," and "The Ending."
Luxuriator - "Green Tennis Visor" b/w "Sheila" (Independently released 7" vinyl 45, Pop)
This cool little vinyl 45 came with the tracks burned onto a CD-R. So even though we don't currently have a turntable set up in our office suites we were (thankfully) able to absorb the music on this smart and unusual release. The folks in Luxuriator obviously have a sense of humor about what they're doing. The lyrics to these tracks had us absolutely falling over laughing. But these songs are much more than mere comedy. The band's music is credible and substantial...and the female vocalist has a cool subtle voice that really makes these tunes cook. Pressed on vibrant green vinyl. Love it.
McRackins - It Ain't Over Easy (CD, Wolverine, Pop/rock)
Few bands have managed to stay as focused and credible as Canada's McRackins. We were fans of the band way back in the 1990s when they first formed...and since that time they've never let us down. This year the band celebrates their 16th anniversary with the release of It Ain't Over Easy. Thank God this album isn't a departure from the band's previous releases. Instead, it presents the same cool, upbeat, bubblegummy buzzsaw pop that the fans have come to know and love. Even though this is the band's fourteenth (!) full-length release...it still manages to sound as fresh as homemade cupcakes. Killer pop cuts include "Candy," "Nerdcore Rising," "In The Year 3000," "First Damn Thing," and "It Ain't Over Easy." These guys show absolutely no signs of burning out. An easy TOP PICK...


McRackins - Live From Thunderbird Radio Hell (CD, Killer Pop/rock)
Those McRackins guys are busy, busy, busy lately. This is the second disc we received this month featuring the band's music. As you might guess from the title, Live From Thunderbird Radio Hell is a live album featuring tracks the band played live on the air...thirteen McRackins favorites including "Bittergreen," "The Last of His Kind," "Stupid Idiot," "Slap the Monkey," and "Egghead." Plenty of slightly sloppy infectious fun here, of course...with some interesting/humors in-between-song dialogue. The label (Killer Records) is offering this disc to anyone in the world for a mere $5.00...and that includes postage (?!!)...
Put a band aid
On your
Mind.
My Silent Bravery - Are You Prepared? (Independently released CD, Pop)
Matt Shwachman is yet another up-and-coming musical artist who is gaining a fan base by having his music included in popular television shows (his songs have already appeared on One Tree Hill and MTV's Real World Cancun and Real World D.C.). After fronting the Matt Shwachman Band this fellow opted to change the band name to the more artsy sounding My Silent Bravery. Are You Prepared? is a slick album full of melodic modern pop tunes driven by technology. The songs are internet-friendly and radio-friendly...and aimed at a large listening audience. A bit schmaltzy and predictable at times...but still a decent spin. It would be nice to hear these songs without all the unnecessary overdubs. Twelve cuts here including "Not Necessarily So," "Crime & Punishment," "Faith," and "As Above, So Below."
Names of things don't matter.
Names of places don't matter.
Names of people don't matter.
They just don't matter.

How can anyone look at
The bright side when there
Is no bright
Side?
Norselaw - Rape You Like A Gentleman (Independently released CD, Hard rock)
Most artists make music that easily fits within the confines of a specific genre. The man who calls himself Norselaw creates music that incorporates different elements from different genres...all seamlessly combined to create a strange modern whirlwind of hard rock. The humorously-titled Rape You Like A Gentleman features tunes where death metal vocals meet early punkster type songs...and the tunes are infused with some nice tasty guitar licks normally associated with heavy metal bands (?!?). These tunes pack a big nasty punch...and yet the songs themselves are surprisingly intelligent and well-thought out. We love the way this guy merges guitar sounds from different decades...and manages to make all the pieces fit together like a psychedelic puzzle. Hard rockers include "Sex In The City," "Still Not Dead Yet," "Bi-Sexual Pig" (great title there...), and "I'm Not Gonna Be Your Slave." Hard, heavy, and smart.
Now that
Old hippy farts
Are in control
Everything is more fucked up
Than ever before.
Old Man Luedecke - My Hands Are On Fire and Other Love Songs (CD, Black Hen Music, Pop)
This is the second full-length release we've heard from Old Man Luedecke...a strange stage name considering the fact that Chris Luedecke isn't that old (although he is, perhaps, an "old soul"...?). Luedecke once again teamed up with producer extraordinaire Steve Dawson here...and the results are spectacular. Chris writes and records modern folky pop with threads of bluegrass. His pure, organic tunes come across like honest statements from a man who is obviously driven by integrity. These songs harken back to the days of singer/songwriters from the 1970s when music was all about songs. Instead of relying on technology and recording tricks to get his point across, Luedecke instead relies on his skills as a songwriter. My Hands Are On Fire and Other Love Songs presents eleven intelligent songs that come straight from the heart. This music is pure and has plenty of real soul. Our favorite tracks include "The Rear Guard," "Foreign Tongue," and "Inchworm." Impressive from start to finish. Top pick.



Steve Poltz - Dreamhouse (CD, New Scotland, Pop)
Wow. This is one of those cases where all the pieces fit together just right. Dreamhouse will definitely end up being one of our top favorites albums of 2010. Steve Poltz is just so...good. We could come up with all kinds of reasons why and comparisons to give you an idea of where he's coming from... But the important thing to remember is that Steve Poltz is a truly great artist whose music will most certainly stand the test of time. To say we're blown away by the songs on Dreamhouse would be a vast understatement. These songs aren't just good. They are...incredible. Not much more to say...except get your hands on this one. Eleven cuts here...with our initial favorites being "Dreamhouse," "Digging For Icicles," "License Plate Eyes" (this one is so beautifully resilient...!), "Wish the Wind," and "The Way We Were." We can't recommend this one highly enough. An easy and obvious TOP PICK. Wow, wow, wow, wow, WOW...


Public Radio - Sweetchild (CD EP, Deep Elm / Freshwater, Pop/rock)
Smart modern pop from Charlotte, North Carolina's Public Radio. This cool five track EP is immediately effective and inviting. These guys write and record modern pop that is engaging and intelligent. The rhythms pound rather hard at times...but the main emphasis is on the songs themselves. What surprises us about this EP is how accessible the tunes are. Some of these tracks could easily become monster twenty-first century hits. We dig all five cuts here...but our own particular favorites include "Sweet Child," "Forgot Love," and "Outer Limits." Top pick.


Ramona - Mornington Crescent Now Open (CD, Pacific Ridge, Pop/rock)
KILLER BAND ALERT. KILLER BAND ALERT. This band began as a side project for producer/engineer/guitarist Dave Fritz to record his music...but evolved into a full band. This band writes and records GREAT songs...! This EP features uplifting melodic pop tunes delivered with swift style...and the melodies stick in your head like glue. The band also includes Matt Trotter, Jeremy Knowles, and Elliott Caroll. Our only complaint here...is that this disc only contains six tunes. Oh well...we'll be waiting on the edge of our seats for this band's upcoming full-length release. Kickass pop tunes include "Another Mouth To Feed," "A Way Over," "The One," and "Kids In Tokyo." Great melodic pop with cool bubblegum sensibilities. An instant TOP PICK.


Rasputina - Sister Kinderhook (Advance independently released CD, Progressive)
Ahhhhh...always cause for serious celebration here whenever there's a new release from Rasputina. The band has been in existence for almost 20 years now (!)...and Melora Creager shows no signs of giving up or burning out. We initially guessed that this band would be short lived because we were certain there would only be a very limited audience for such a peculiar, esoteric musical outfit. We were right about the latter...but (thankfully) wrong about the former. Time has proven that Creager is not in it for the money...instead (most likely) making music for the thrill of pure artistic expression. We've loved every phase the band has been through thus far...but we always kinda preferred the sound of the first couple of albums. As a result, we're pleased to report that Sister Kinderhook is somewhat of a return to the original sound of the band. The themes of the songs are, as usual, unusual...Colonial Federalism, feral children, giants... Melora continues writing material that is far too smart for casual listeners. And the songs...are as good as any she has written up to this point. The cellos sound fantastic...as do the wonderfully odd vocals. Some shocking news...for the first time ever a male cellist (Daniel DeJesus) is now part of the band. This is the kinda stuff that you either love or you hate. Once again, we are enchanted and mesmerized... TOP PICK.


Reverse - Monkey Mind... (CD, Curve of the Earth, Pop/rock)
Cool melodic buzzsaw riff rock. Reverse is the trio comprised of Ian Kennedy (guitar, vocals), Mike Piehl (drums), and Mike Quinn (bass, vocals). While there are thousands upon thousands of bands playing the style of music these guys play...there aren't so many who play with such conviction and write such memorable songs. These guys keep things relatively simple and straightforward on Monkey Mind.... The overall sound of the album reminds us very much of 1990s underground/alternative rock bands in the United States. The songs are driven by super catchy vocal melodies, thick fuzzy guitars, and impossibly addictive rhythms. The more we spin this one...the better these tracks sound. Cool hummable tunes include "Fluorescent," "Victoria," "White Wall," "One Drop," and "Come On."
Sabrina & Craig - One Home...One Heart (Independently released CD, Folk/pop)
Sabrina & Craig is the duo comprised of Bronze medalist Craig Lincoln and singer/songwriter Sabrina Schneppat. One Home...One Heart has a nice warm organic sound...and it comes across as one of those albums that was created as a labor of love. The songs are presented simply, driven mainly by a gentle strummed acoustic guitar. These songs were recorded live in the studio which may explain the nice sparse open sound. Sabrina and Craig are obviously creating music for all the right reasons. Some of these tunes remind us of Paul Simon at times. Eleven cuts here including "Make You Mine," "Cats and Dogs," "Little White Lies," and "Uncle Harold."
Spirit Kid - Spirit Kid (CD-R, RPL Audio, Pop)
Cool light pop music with effervescent sparkles. Spirit Kid is the project spearheaded by the songwriting skills of Emeen Zarookian...an man whose music reminds us in many ways of From Bubblegum To Sky. Zarookian names The Beatles, The Kinks, The Zombies, The Beach Boys, and Electric Light Orchestra as influences...and we can hear traces of all of these bands in his songs. This guy has a great voice and really manages to effortlessly hit the high notes. Nifty songs abound here with our initial favorites being "You Lit Up For Me," "My Imagination," "Our Party Host," and "If I Could Love You." Cool, melodic, and real.
Spouse - Confidence (CD, Nine Mile, Pop/rock)
Another cool and resonant album from the band Spouse. This band was founded by Jose Ayerve who has produced and/or engineered recordings by a variety of interesting artists over the past few years including The Pernice Brothers, The Mammals, Erin McKeown, Sometymes Why, and Haunt. In addition to Ayerve the band includes Naomi Hamby, Dan Pollard, JJ O'Connell, and Ken Maiuri. The band's last album was released independently...but Confidence is being issued by the folks at Nine Mile Records which will hopefully open up the band's music to a whole new audience. Spouse songs don't really fit within the confines of any one specific medium...although the songs might best be described as modern progressive pop. Traditional instruments are used for the most part and the songs have a nice, melodic, classic sound. These folks aren't dressing up like aliens or trying to blow people away with weirdness or volume. Instead, they are simply making great understated music that can be appreciated for decades to come. Ten cool heady tracks here including "No Sudden Moves," "Impressed By You," "Underwater," and "Success." Top pick.


Devon Sproule - Don't Hurry For Heaven (CD, Black Hen Music, Pop)
Really cool, loose, friendly pop. The songs on Don't Hurry For Heaven initially reminded us of Lucinda Williams. or even very early Carly Simon..but after spinning the album a few times the similarities seemed less and less obvious. Sure the vocals are somewhat similar to Williams and Simon...but in terms of songs and overall sound, this is substantially different. Devon Sproule recorded the majority of this album in England. She writes nice, smooth, understated pop tunes with just a hint of country and bluegrass. The real treat here are the vocals. Ms. Sproule has a wonderfully unrehearsed style of singing that gives her tunes strange personal sparks. Listening to her music you almost get the feeling you are listening to a friend telling stories. Heaven is most definitely a modern classic. Intriguing cuts include "Ain't That The Way," "Julie," "Good To Get Out," and "Bowling Green." An easy top pick...


To Rococo Rot - Speculation (Advance CD, Domino Recording Co., Electronic/experimental)
We've been huge fans of To Rococo Rot since we were first turned onto their music years ago. The guys in this band have never let us down. We're pleased as punch to report that Speculation may just be their best album ever. Part of this album was recorded at Faust's recording studio in Germany...so that could have had an interesting effect on the music. This album features plenty of high tech experimentation...but it never devolves into the kind of artsy electronic dribble that so many modern artists are guilty of producing. Instead, these tracks have a cool heady feel that is strangely organic and puzzling. Certain elements of the music recall progressive bands from the 1970s...while other aspects seem to suggest an interest in modern classical composition. Subtlety is the key word here...so many subtleties in the music that can only be heard by turning the volume up and paying close attention. Ten wonderfully creative tracks including "Away," "Seele," "No Way To Prepare," "Ship," and "Friday." One of the best experimental albums of 2010. An instant TOP PICK. Highly recommended.


TV Set - Farewell (Independently released CD, Rock)
This peculiar little album arrived in our mailbox with virtually no information about the band or the album. No problem...because the music stands on its own. Farewell is a strange album that is somewhat difficult to pin down. The folks in this band record music that reminds us slightly of Howard Devoto. The songs have plenty of ragged edges and feature some strangely out of date electronic percussion. Eight tunes here, six of which are originals. The covers are "Asbestos Lead Asbestos" (World Domination Enterprises) and "In My Secret Life" (Leonard Cohen). Real underground music that is credible and unadulterated.
We didn't mean for things
To get so shitty
So fast.
Nathan Xander - The Fear (CD, Deep Elm, Pop/rock)
Nathan Xander makes music that sounds decidedly out-of-place in 2010. Instead of dishing out progressive pop that sounds like every other modern artist, Xander records songs that have much more in common with classic artists from the past century...artists like Bob Dylan, Tom Petty, and Neil Young. Nathan is a smart singer/songwriter with a cool direct style. Instead of cluttering up his tunes with too many overdubs and effects, he keeps things relatively simple and direct on The Fear...which allows the listener to concentrate on the vocals and lyrics. Nathan has a really cool, subtle voice...never oversinging but always managing to get his point across with crystal clear sincerity. Nice smooth pop cuts include "Colors," "Dark Horses," and "Every Rainy Day." Cool music that comes from the heart.
Venice Is Sinking - Sand & Lines (CD, One Percent Press, Progressive)
This is an interesting album that has an interesting story to go along with it. Wilmot Greene, the owner of the Georgia Theatre in Athens, approached the folks in Venice Is Sinking and asked them to record a live album at the theater using only a single microphone. The band agreed. Once the actual recording began the decision was made to record the band using two mikes rather than one. In May 2008 the band played the theater (sans audience)...and Sand & Lines was born. Recording an album live without overdubs is hard enough...but playing to only two microphones is even harder. Not surprisingly, the band's music survived the ordeal...and Sand & Lines is yet another intriguing, resonant addition to the band's catalog. Sadly, about a year later, the Georgia Theatre burned. At that point, the folks in the band decided that all of the proceeds from this album would go to Greene to help him rebuild. Strange how things have a way of coming back around, ain't it? So this album succeeds on different levels...but most importantly because the music is credible and real. Finely aligned cuts include "Sidelights," "The Grey Line," "Falls City," and "Bardstown Road."

Walking Sleep - Measures (Independently released CD, Pop)
The folks in this band were originally known as The Flying Tourbillon Orchestra...but eventually made the wise decision to switch to the much easier-to-remember (and pronounce) Walking Sleep. This, the band's debut full-length release, is chock full of smart imaginative pop. These tunes feature wonderful resonant melodies and precisely intricate arrangements. Although it is probably only by accident, some of these tracks remind us slightly of The Shortwave Set...or even Gentleman Auction House at times. Walking Sleep is driven by the songwriting skills of Hunter Curra...a man with a unique gift for spinning tunes. While his songs are basically pop, there are plenty of surprises intertwined into the mix so that music never seems boring or predictable. Not a bad track to be found here...but particular standout cuts include "The Cause," "As A Volunteer," "Don't Be Fooled," and "Standing In The Threat." TOP PICK.


We Read Minds - We Read Minds (CD-R, The Beechfields, Pop)
This album was originally released in 2009 and has just now been reissued by the folks at Planting Seeds. Baltimore, Maryland's We Read Minds have come up with a very rewarding album here. This self-titled CD features slightly lush progressive pop with wonderfully winding melodies, exceptional vocals, and super smart arrangements. The press release that accompanied this disc compared the band to a variety of other artists all of which apply in one form or another...Radiohead, Grizzley Bear, Mogwai, Muse, The Velvet Teen, and The Silent League. This band's songs aren't predictable or generic...but still have strangely familiar qualities that make them very easy on the ears (and mind). Smooth, constantly evolving cuts include "Of The Nest," "The Colour," "Nocturnal," and "In The City." Cool, reflective, and intelligent.
A
Ada Jane - Again...again
Almost Alice - Almost Alice
Alphanaut - Out of orbit
A M Conspiracy - A M Conspiracy
Apollo - Past present future
Apples and Apples - Blip
Mark David Ashworth - Bright is the ring of words
Astonishment - Banana sandwich
B
Bad Bad Bad - Uppity
Roberto Badoglio - Re-evaluation time
Batusis - Batusis
Eric Bell - Lonely nights in london
Sylvia Bennett - Smile
Big Daddy Love - To the mountain
Big Rock Candy Mountain - Big Rock Candy Mountain
Big Tree - Home (here_)
Bingo Puppies - Game dogs
M Bird - Over the bones
Bramble Jam - Move your boots
Linda Brooks - The spaces in between
Reagan Browne - Daydrams in stereo
Bunky Dodo - Crap
Mitch Burger - Reactive
C
Jeff Callahan - Empty swings
Kate Cameron - Conviction
Corrin Campbell - Game night
Conchita Campos - No one really knows
Canning Is Easy - No food for mama
Castle Oldchair / Kid Primitive Family - Newborn slime / White light
Cave Syndrome - Transient songs
Barry Cleveland - Hologramatron
Coal Porters - Durango
Jon Coleman - Make it fast
Consortium - 13th hour
Anna Coogan - The nocturnal among us
Copernicus - Nothing exists
Nick Curran and the Lowlifes - Reform school girl
Cursed Arrows - Telepathic high five
Cuzzle - Drank it up
D
Dairy Cow - Dairy flowers
Dangermaker - Dangermaker
Dan Le Sac vs Scroobius Pip - The logic of chance
Glenton Davis - Are you ready
Andy De Rosa & Electric Mojo - Unscathed
Shaky DeVille - Shaky DeVille
Frank DiBussolo - Average white cats
Dios - We are Dios
Brian Dolzani- Brian Dolzani
Dubmarine - Chip
Duc'n It Easy - October
Dumb Muzzle - Fill 'er down
E
Easy Don't It - Plaza ski visit
Eat Muffy - Dori
Early Morning Dunk - Trinkets
Electric Grandmother - Listening party
Ezzer - Tame dreamer
F
5North - Crooked hill road
Faan - Naafer
Fae - No more no more
Gus Fafalios - Night fishing
Matt Farr - Matt Farr
Feldikin - Small songs about us
Fight the Quiet - Let me in
Fred Fried and Core - Core 3.0
Fugitives - Eccentrically we love
G
Matthew Gair - And she whispered i told you so...
Peter Gach - Fresh piano
General Bye Bye - Girouette
Gills and Wings - EP
Jen Gloeckner - Mouth of mars|
Goonies Never Say Die - In a forest without trees
Graze - Give/sell
Ken Greves - The face of my love
Gummer - Now about the gum
H
Ashbrook Haynes - Not so fast
HB3 - Studies for traps and piccolo
Hearts and Minutes - Hearts and Minutes
Kris Heaton Blues Band - R-ME strong
Heligoats - Goodness gracious
Here Come The Birds - Here Come The Birds
Here Come The Birds - Cigarettes
Hogs In Dandyland - Across a miracle
Hospital Garden - Hospital Garden
Hotel St. George - City boy lemon
Household Names - Stories, no names
Hulon - First impressions
Hunters & Runners - Of classic renown
I
Ian - Tax pump
Irky Strip - Taw taw
Iron Kim Style - Iron Kim Style
Yuko Ito - Mania de voce
Izztunk - Brintjl
J
Suzanne Jamieson - A sun-up sky
Jammies - East west west
Howard Jennings - Ready to listen
Vicky Juma - Lovers or friends
Sarah June - In black robes
Junk For Junkies - Jam on the toaster
Junkyard Empire - Rebellion politik
K
K and K - Picky picky
Kadman - These old bones
Kenny & Leah - April in Paris
Ihsaan Khatim - Ihsaan Khatim
Will Kimbrough - Wings
Kung Fung - Lousy mercy
L
La Chansons - King and queen of the dance floor
Lady K and the Kings of Swing featuring Dale Head - Live at Blackhawk
Denise La Grassa - April dreams
Lambs Loaf - Loafer's paradise
Ellie Lawson - Lost songs
Dave LeMieux and House of Soul - Jazz shaped: live at the soiled dove
Leverage - Soundtrack from the original television series
L'illon - Warrior angel
Craig Lincoln - Cats and dogs
Lions Rampant - It's fun to do bad things
Living Proof - Feel good music
Lloyd Dobler Effect - A mute reminder
Locals - Salt
Lumpy's Dove - Howdy dover
M
Maaa Maaa Maaa - Meee Meee Meee
Jesse MacLeod - In between homes
Magic Bullets - Magic Bullets
Craig Maher - Propel
Manhattan Valley Ramblers - Ballads and barnburners
Mannish Boys - Shake for me
Marbin - Marbin
Marshall Law - Power game
Mayo Grout's Known Universe - Mayo Grout's Known Universe
Sean McCann - Lullabies for bloodshot eyes
Rick McGuire - Dust and tears
Shawn David McMiller - Dead friends
Mel Flannery Trucking Co. - As it turns out
Melvin's Rockpile - Out to lunch
Laura Merrimen - Love letters for lonely hunters
Microtia - Spacemaker
H. E. Miller - Apocalyptic dreams
Kristine Mills - Bossanovafied
John Milstead - Sides of the soul
Mississippi Painful - No recession
Sergio Montoya - Black disco
Moonlit Sailor - So close to life
Ken Will Morton - True grit
My Glorious - Home is where the heart breaks
N
Naaa Naaa Naaa - Neee neee neee
New 5 - Introducing
David Newbould & Friends - The long way home: Live from austin
Next Stop...Soweto - Township sounds from the golden age of mbaqanga
Nickodemus - Sun people
Night Driving In Small Towns - Serial killer
Nite Nite - How to touch the moon
O
Trisha O'Brien - Out of a dream
Old Wolf Thoughts - Funeral in the mirror
David Olney - Dutchman's curve
Optimen - Fire fighters
Optimen - The out of money experience
Orange Velvets - Fuzz, beautiful fuzz
Willard Overstreet - Something to hold onto
P
Paa Paa - Tower of Paa Paa
Packway Handle Band - What are we gonna do now?
Steve Palmer Band - Apparition
Paperdoll - Ballad nerd pop
Pistol Whip - Terminal
Plethora - Pinata protest
Kristin Porter - By the light of the moon
Project Do Not Ask - Project Do Not Ask
Prospect - Talk EP
Pumpy Doo - Ramper squiredom
Q
Quaaker - Quaaker
Quick And Easy Boys - Red light rabbit
Quick Before No - Harp #138
Quinn's Qui - Rilly rilly ucker
R
Raa - Lincoln's dumb
Rael's Floss - Rizznio
Amy Regan - Amy Regan
Rockabye Baby! - Lullaby renditions of Journey
Rooms - Rooms
Rosabella - Rosabella
Ruder Than You - Creation sounds
S
Sandbox Rebel - Songs for friends, family and the times
Catarina Dos Santos - No balanco do mar
Scattergun - Life at fantasy lounge
Scraping For Change - Breaking the silence EP
Seaspin - Reverser EP
See Green - Violet
Self Animation - Self Animation
Shake Ups - Warm fuzzies
Shoreline - Fake it 'til you make it
Shotgun Opera - Serial obsession
Bill Slater - That's crazy talk!
Smirnov - Privet earth!
Sojourners - Sojourners
Soundtrack Without Film - Wrath's Fury by David Adrian
Sourpatch - Crushin'
Stance - I left love behind a long time ago
Standard Fare - The noyelle beat
Static of the Gods - Knowledge machine
Stereo Freakout - If wishes were fishes...
Samujel Stewart - The beginner EP
Greg Stomberg & Dan Susnara - The 2nd annual trips festival
Joey Stuckey - So far
Summer People - Good problems
Sunk Sunker - Town brim
Roxy Swain - The spell of youth
Szuffer - Blanner topso
T
This Blue Heaven - Quicksandglass
This Harmony - Notturno
This Moment In Black History - Public square
This This - That that
Thornton - Had a sword
Tiny Little Blackouts - Idea of alice
Tireless Sedans - Score one for the underdog
Carmen Tosca - Wind
Ben Trickey - Come on, hold on
Tygers - Second album
U
Ultralust - Hero
Unraveling - Arcane hymns
Untied States - Instanta everything
U. O. Project - It's time for U
V
Robert Valente - Alive
Vanaprasta - Vanaprasta
Various Artists - New music from San Diego
Various Artists - Heavy Rotation Records: Dorm sessions 7
Various Artists - Kohalik ja kohatu: Compilation of Estonian independent music
Various artists - Live at Knebworth
The Villains - The Villains
W
Wag - Returning traveler
Walkfast - Rendition
Wallace - Playing With Fire
Warning Light - Further on
Waves On Waves - Like an animal
When Summers Gone - December
White Lightning - ...asmidnight approaches/paradise
Dana Wilson - Nothin' good ever comes easy
Wonder Years - The upsides
Wrong Side of Dawn - Stay awake
X
XXX - RT3
X Sparks the Butt - Trocky puny
Y
Yaya and the Yaya - Toyotathon
Year of the Dragon - Blunt force karma
Yeller Bellies - Here to suffer
Youth In Revolt - Original motion picture soundtrack
Z
James Zollar - Zollar systems
Zzebra - Zzebra/Panic
Zzz-Tamer - Yay for yowzer