About E-mails * babysue Store * Donate * Contact Info * babysue * LMNOP * dONW7 * Poetry * T-Shirts * Review Policies
January 2011 Comics, Poems, Fables and Reviews by


aka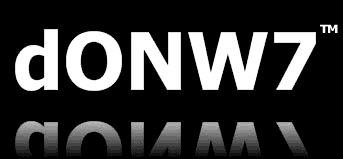 *Top Picks =

The Fable of the Lady Who Loved Haiti
Once upon a time there lived a very beautiful young girl named Trina Lapkin. Trina was very popular in her West Hollywood high school and her grades were always the highest in her class. Everyone who knew Trina knew she was destined to do very important things. Her parents were so wealthy that Trina never had to care about money. All she had to do was determine what she wanted to do in life because she always knew that there would be plenty of money to help her achieve whatever her goals might be.

During her college years Trina yearned to find that one special focus in her life that would give it real meaning. About the same time that she was graduating the national media was suddenly flooded with images of horrific natural disasters happening in Haiti. In between studying for her finals Trina stayed glued to her computer and television to stay abreast of all the depressing devastation in the country. Her father noticed her fascination and suggested that she might want to get involved.

"Trina, my dead," said Mr. Lapkin. "You're spending so much time watching what's going on in Haiti..."

"Yes, Father?" Trina replied excitedly. "Yes...???!!!"

"For your graduation present your mother and I thought you might want to visit the country to see first hand what is happening there."

"Oh YES, Father!" Trina squealed with youthful delight. "I would like that very, VERY MUCH!"

And with that the gift was sealed. No sooner than a week after graduation Trina found herself on an airplane flying to Haiti. Her head was filled with all kinds of fears and expectations. But above all the images most clear in her mind were the sad faces of all the poor unfortunate children whose lives had been virtually destroyed.

The trip was indeed an eye-opening experience for Trina. She was appalled at how dirty and filthy everything was. Even the "nice" parts of the country seemed desperate and unsuitable. But she as she watched and listened, she became fascinated with the people...with their positive outlook despite all odds...with their desire to rebuild...and, above all, with their strength and courage.

During the second week Trina visited a makeshift orphanage that housed hundreds of young children whose entire families had been killed. The children tugged at her skirt and cried for attention...many begging for food and shelter.

That night Trina cried and cried as she tried to go to sleep. But try as she may she couldn't get the images of those poor, poor children out of her head. The next morning a great big light bulb went off in her head. She decided then and there that she would manage a facility in Southern California where victimized Haitian children could live. On her return trip to the United States she would take back 100 children with her on the plane. She contacted her parents who immediately began finding a facility that would serve as a large home for all of the newly relocated kids.

It wasn't long before Trina was proudly running a successful childrens' home. But as the weeks went by the children began to seem somewhat fidgety and anxious. That's when Trina decided to treat them all to a bus tour of the Painted Desert in Arizona. When she told the children about the trip they all squealed with excitement.

"Oh, THANK YOU, nice nice rich lady!" one of the young girls cried out.

"We are very LUCKIEST children in WORLD!" exclaimed another with glee.

The next day Trina and the children boarded a luxury tour bus and were on their way to Arizona. The weather was just beautiful. As they passed over the state line the sky was aglow with vivid shades of red and purple. She decided that singing was in order...so the entire bus load began singing native Haitian songs about peace and unity in the world.

But just as they rounded a very steep curve, the sky went black as a huge dark shape suddenly appeared from above. And before anyone knew what was happening, a mammoth black funnel cloud was headed directly toward the bus. It was an F5 category...TORNADO.

Trina screamed for the driver to stop as she hurriedly began gathering all the children toward the exit doors. But it was too late. The tornado picked up the bus and immediately tore it to pieces...killing everyone inside. No one survived. Not a single fucking person survived. Every single fucking goddamn wurfliss person died a horrific and pointless death.

Well, not completely pointless...

For therein lies the moral of the fable.

* * * * * * * * * * * * * * *
Admiral Byrd - Goodbye Cruel Worldview (CD, Princess, Pop)
Admiral Byrd is a new band comprised of Todd Casper, Jacob Kofler, Al Fleming, and Thomas Cranley...all of whom were formerly in the bands The Great Depression and Arman. The guys recorded Goodbye Cruel Worldview in their own Highwire Studio in Copenhagen, Denmark. The album features thick, slightly heavy, dense progressive modern pop with a heavy emphasis on recording techniques. It's hard to pinpoint possible influences and/or comparisons here. But we can say that if you dug the music of The Great Depression there's a good chance you will also get into Admiral Byrd tunes. The music is complex...none of that predictable sellable mod fodder that appeals to idiots. These guys create music that is far too smart for casual listeners. The twelve compositions on this album are characterized by lots of layered vocals and strange hypnotic sounds balancing in the background. The more you spin this one...the better it gets. Intriguing tracks include "Don't Touch the Radio," "Empty Threats," and "Somewhere In December, 2012."
Aeroplane Trio - Naranja Ha (Double CD, Drip Audio, Progressive/experimental)
The guys in Canada's Aeroplane Trio play a peculiar brand of modern jazz/modern classical music that we normally associate with artists from New York and California. Unfortunately we haven't previously been properly exposed to many Canadian artists in these genres...but that has changed now that we've gotten a dose of some of the acts on the Drip Audio label. Aeroplane Trio is comprised of JP Carter (trumpet, cornet), Russell Sholberg (bass, saw), and Skye Brookes (drums, percussion). These three guys use traditional instruments to create some very untraditional sounding music. What is perhaps most interesting about them is the fact that--when they feel compelled to do so--they are very capable of playing some very intricate straightforward jazz. But most of the time they go far beyond the medium and let their music take them to some rather far out places. This double disc set features an audio CD with their first commercially available recordings as well as a DVD of the group playing for a small group of folks at a studio called Ironworks...plus a documentary of sorts entitled Getting To Naranja Ha. It's great that a DVD was included in this set because seeing these guys perform is an integral part of understanding what they do. Instead of playing canned material, each musician pays close attention to what the other two are playing...and this makes for some rather bizarre spontaneous moments. When music works the way it ought to work it either transports you to another place or changes your mood. The music of Aeroplane Trio does both. This is an exceptional package from three incredibly gifted guys who have created their own musical universe. Impressive stuff. Top pick.


Anika - Anika (CD, Stones Throw / Invada, Pop)
Considering the number of music releases steadily flowing into our plush office suites, it always surprises us how few really original sounding artists we hear. Anika is one of those peculiar original folks whose music doesn't seem to fit in with the current musical climate. Her self-titled album first caught our attention because she made the odd/wise choice of covering "Ying Yang" (one of our top favorite Yoko Ono songs). Produced by Geoff Barrow (of Portishead), Anika is a strange, stark, electronic pop album that recalls artists from the 1970s. Anika's voice seems heavily influenced by Nico...mainly because of her deadpan reserved delivery. You can be sure that you won't be seeing/hearing Anika on Oprah or Ellen anytime soon. This enchanting lady is making decidedly uncommercial pop for underground fans. Nine sparse modern cuts here including "Terry," "End of the World," "Sadness Hides the Sun," and "I Go To Sleep."
A Spirale - Agaspastik (CD, Fratto9 Under The Sky, Experimental)
Whew...talk about a wild ride. A Spirale is comprised mainly of the trio Mario Gabola, Maurizio Argenziano, and Massimo Spezzaferro. These fellows spew out a wild brand of modern noise that blurs the lines between experimental music, audio chaos, and modern jazz. The music is most likely entirely spontaneous...as there are no familiar repeating phrases or standard formulas used. If we heard this blindfolded we would have sworn this was released by those crazy folks at Beta-lactam Ring (!). If you're only into "normal" sounding music, there's a good chance this one will have you running for the hills. But if you're into totally artsy stuff that has very little connection to common reality...well then, you may just get one major jolt out of this bizarre release. Seven heady, trippy cuts including "Black Crack," "Calco," and "Climbing Your Backbone."
Bastards of Melody - Hurry Up and Wait (CD, FDR, Pop)
We've been impressed by these guys in the past...but they've probably never sounded as good as they do on Hurry Up and Wait. Hard to believe the guys in the New York-based band Bastards of Melody have been making music for about twelve years now. But instead of burning out or losing their edge, their songs now sound more vibrant and energetic than ever before. This short album features nine power pop cuts that could be compared to a variety of classic pop bands including Sloan, Cheap Trick, and Superdrag. The idea here is simple. Write simple, direct, impossibly catchy three minute guitar pop songs...and then present them using only the essentials (guitars, bass, drums, vocals). Wait features great songs. Virtually every track sounds like a stand alone single. These guys hit the target dead center this time. Killer pop cuts include "Around You," "All I Want To Know," "Cut and Paste," and "Unproductive." Top pick.


Women bear children
Because they feel lost and
Alone.
Your parents
Are to blame
For everything.
Campfire OK - Strange Like We Are (CD, Ana-Them, Pop)
Huh? What??? An up-and-coming keyboard driven band whose songs don't sound like Ben Folds...??? Strange but true, the guys in Campfire OK have much more in common with modern popsters like Sufjan Stevens than Mr. Folds. Strange Like We Are features mature progressive pop tunes with slight hints of jazz. Instead of using canned formulas and familiar phrases, these guys throw plenty of curve balls into the mix...creating a strange hodge podge of modern pop that is difficult to compare to other twenty-first century bands. Some of the tracks on this album are thick and intense...while others are quite mellow and introspective. A word of warning...this one takes quite a few spins to sink in. So if you're looking for an instant fix, this may not be it. The more we spin this one...the better it sounds. Cool smart cuts include "We Lay In Caves," "Brass," and "Mexico N-O."
Candi & The Strangers - 10th of Always (CD, Learning Secrets, Pop)
Candi & The Strangers is the Austin, Texas-based quintet comprised of John Constant, Samantha Constant, Angie Rose, Greg Rose, and Erik Wofford. 10th of Always, the band's sophomore album, is a cool and soothing dose of modern dream pop infused with subtle electronics. Although there are some traces of shoegazer pop here, the songs are actually much smarter than the term might imply...and the melodies are far beyond what one normally hears in the world of shoegazers. These songs are ultimately danceable and inviting...and the similarities to French pop are no mere accident. The cool breathy female vocals (with plenty of reverb added) give these songs a definite warmth and focus, and they provide the perfect central focal point. Wofford (who acts as both a band member and producer) is responsible for the nice thick warm sound quality and dreamy stuff bleeding in and out of the speakers. Plenty of groovy material here...but our own particular favorites include "Still A Star," "I Am Radio," "Nico Regrets," and "The Weather Is Here, Wish You Were Beautiful." Top pick.


Charity is
Fake generosity.
Chromatic Black - Chromatic Black (CD, OK! Good, Rock)
Loud, driving, explosive pop/rock with plenty of cool nervous energy. The guys in the band may hate us for saying this (forgive us guys in the band for saying this)...but the sound, image, and style of Chromatic Black's debut self-titled album reminds us in many ways of Turbonegro (who we love, of course...). Chromatic Black songs are loud, fast, punchy, and driven by loud fuzzy guitars and some truly masculine vocals. It's a sound that appeals mainly to young listeners...young male listeners in particular. Judging by the totally cool photos of the band in the enclosed lyric booklet, we'd be willing to bet that these guys blow 'em away in concert. Intense and rebellious...these gents are the real thing. Harsh loud rockers include "Scream and Shout," "Do You Wanna," "Night Time," and "No Reason." Housed in a beautiful triple-fold digipak sleeve...
CloverSeeds - The Opening (CD, The Laser's Edge, Progressive rock)
French bands have somehow been evading our attention for quite some time now...so we're pleased that some French bands and labels are now tossing some goodies our way. France's CloverSeeds have already gained a good bit of attention in their own country. Now with the release of their second full-length album (The Opening), they seem poised to transfer some of that success to the rest of the world. This album is the first to be released on the newly formed U.S. label Laser's Edge, which should be a great stepping stone for the band. The guys in CloverSeeds play thick hard progressive arena rock that seems influenced by heavy metal and progressive rock bands from the 1970s and 1980s...while incorporating many twenty-first century recording techniques. Plenty of thick layered texturing here and some very nice vocal harmonies. Nine classy cuts on this album including "Flowers," "Brand New Day," and "Enough." Some of the band's poppier moments occasionally remind us of Redd Kross for some reason (?!)...
Stacie Collins - Sometimes Ya Gotta... (CD, Rev, Pop/rock)
Rip roaring rock and roll featuring the gripping vocals and raw harmonica blowin' of Stacie Collins. This is the third full-length release from Ms. Collins...and it's bound to be a favorite among lots of listeners. Produced by Dan Baird (who also plays guitar on the album), Sometimes Ya Gotta... is a straightforward direct jolt of classic rock and roll. Collins has already been compared to lots of big name artists including Joan Jett, Janis Joplin, Steven Tyler, and Tammy Wynette...but to us she sounds much more like a modern-day version of Brenda Lee whose skirt has just caught on fire. Fans of Nashville bands may find it particularly interesting that guitarist Warner E. Hodges (of Jason and the Scorchers fame) came out of retirement to play on this album. While this disc contains plenty of cool all-out rockers...in our opinion the sixth track ("It Hurts To Breathe") is the real gem here. While much softer and more introspective, the song has all the elements necessary to make it a classic for years to come. You have to hear it to believe it. This young lady has a lot on the ball...and this album will no doubt add fuel to the flames of her career. Cool stuff delivered with guts and style.
Complaints Choir - Complaints Choir (Double CD + DVD)
Talk about a hilarious idea that has caught on around the world...(?!?). You need to visit the web site (link above)...but to put it in a nutshell... The Complaints Choir is an open-ended organization. Anyone anywhere can form their own Complaints Choir. All you need to do is have people submit complaints, turn the complaints into songs, and then form a group to perform and/or record the results. This bizarre idea has somehow managed to catch on...and there are now Complaints Choirs in several different countries. This is definitely a case where the idea behind the music is actually more important than the music itself. Hearing groups of people all singing their complaints together is peculiar as well as thought provoking. And it makes you wonder...why on earth are all these people complaining? The answer is probably because--like dogs like to bark--people just like to complain. But hearing them all singing their complaints makes you realize just how ridiculous the complaints really are. After all, the folks doing the complaining probably don't really have all that much to complain about. If you have the time and money to be involved in a Complaints Choir...then you probably have too much time and money on your hands to begin with. So here we have two CDs full of choirs complaining (in several different languages)...as well as a DVD documentary about the Complaints Choir organization. Hilarious in many ways...and also a very eye-opening experience. If you aren't aware of Complaints Choir, you should be. An interesting exercise in what makes the human mind tick.
Corporations are your friends.
They really care about you.
They don't just want your money.
They don't do socially conscious things
In order to manipulate gullible people.
Corporations are your friends.
They really do care about you.
Zac Crouse - You Plan To Do Nothing (Independently released CD, Pop)
Considering the fact that we were already big fans of the band Caledonia, we weren't too surprised that we were immediately immersed in the music created by Zac Crouse (who plays in the band when he isn't boating around or recording solo material). You Plan To Do Nothing is a beautiful album full of subtle solid soft pop with personality and character. Zac's songs are inspired and moving...a far cry from the technology-generated dribble that passes for music in the twenty-first century. The songs on Nothing feature traditional instruments and a heavy emphasis on lyrics and vocal melodies. Crouse is joined on this album by Old Man Leudecke, Tanya Davis, Don Brownrigg, and Amelia Curran. The press release that accompanied this disc contained a line that really made us laugh hard: "Crouse first started playing music as a means of coping with living in Oklahoma"...(hilarious). Cool modern progressive cuts include "Waiting On The Wind," "The 1st Time," "I'm Tired," and "Amen." Zac has a great understated voice that oozes sincerity. Mr. Crouse confirms something we already knew. Canada beats the United States hands down in terms of credible cool musical artists. This album is a must have for Caledonia fans...and anyone else who demands substance in their music. Killer stuff. Top pick.


Leather daddies.
Muscle daddies.
They're not really daddies
At all.
The Davenports - Why the Great Gallop? (CD, Mother West, Pop)
This band's music immediately reminded us of Fountains of Wayne...and that was before we read the press release informing us that there is an actual physical connection (songwriter Scott Klass used to play music with Chris Collingwood). Why the Great Gallop? is the third full-length release from this New York-based band. The music is bright, effervescent, and immediately familiar. In addition to Klass, the core members of the band include Tommy Borscheid, Angela Webster, and Thomas Ward. Anyone who loved great guitar pop from the 1980s and 1990s will undoubtedly get a major kick out of this album. The songs feature soaring melodies and exceptional vocals. But the songs themselves are the real draw here, as they have that strange inviting quality that makes them stick in your head like super glue. Great tunes abound...but our own particular favorites include "Christopher Starts," "Don't Cry Mary," "Girl I Brought Home," and "Thinking About You, Maryann." Top pick.


Dead Voices On Air - From Afar All Stars Spark and Glee: (CD, Lens, Progressive/experimental)
Mark Spybey is one of the most important modern musicians to emerge in the past two decades. He has released countless albums and worked with some of the greatest electronic artists on the planet. From Afar All Stars Spark and Glee: is the fourteenth release from his Dead Voices On Air project. Trying to describe Spybey's music is difficult. It's like trying to describe a surrealistic painting. You know what you're experiencing...but putting it into words is sometimes difficult. Like previous DVOI releases, this album's sounds and influences are wide and far-reaching. Two tracks feature Phil Western (who also works with Mark in Download and Beehatch). The title track features the bizarre, haunting vocal talents of Ivana Salipur. The remaining cuts are what might best be described as pure Spybey audio art. Some of the tracks feature what may arguably be the most beautiful sounding Dead Voices On Air compositions yet. The overall vibe here is dreamy, subtle, and strangely motivating...thick textures bleed in and out...melodies sometimes take center stage, sometimes not. If you're into surrealism and abstractions, you will find plenty to love here. Over sixty minutes' worth of intelligent, cool, unique modern compositions polished to perfection. Incredible resonant music with a different twist...and an obvious TOP PICK.


December Fools Day
Has come and gone once again.
It will repeat itself next year of course...
Because there will always be
Fools in the
World.
Dino DiMuro - Dino's 50 (Independently released double CD-R, Pop)
We haven't heard from long time underground recording artist Dino DiMuro in a while...but it's not because the man hasn't been busy. After several years DiMuro returns with his most ambitious project yet...Dino's 50, a beautifully packaged double CD-R package featuring 50 tracks. DiMuro played and sang everything on these cuts, even teaching himself to play drums along the way. The compositions on this album reflect Dino's admiration for artists like Captain Beefheart and Frank Zappa (his sense of humor remains intact and fuels the curious lyrics). Dino is a very gifted guitarist and this album features a wealth of his cool fluid playing. Other underground recording artists from the past two decades may have faded away and/or changed their direction...but DiMuro remains devoted to his focused passion. Funny obtuse tracks include "24 Hour Feast," "At The Parking Garage Entrance," "No-Doz," and "Janet's Drumsticks." Another impressive addition to Dino's growing catalog.
Fernando - True Instigator (CD-R, Domingo, Pop)
Although this is his seventh full-length release, for us True Instigator serves as an introduction to the music of Fernando Viciconte. Originally available only as a download on his web site and intended to be a final farewell album, Viciconte was eventually persuaded by a well-known guitarist to continue pursuing music. As such, Instigator finally receives a proper release...and Fernando is already at work recording his next album (which will no doubt be welcome news to his devoted fan base). Hearing these songs, you would never get the impression that this man is an underground artist. His music possesses all the elements necessary for commercial success. His songs are smart and profound...and he has a voice that can stand up to just about anyone. Hard to say whether or not this Portland-based artist will ever receive the recognition he so obviously deserves. Let's just hope he continues pursuing his dream regardless of whether or not it ever pays off financially. Cool reflective cuts include "Angel of Death," "Word From the Inside," "Kissing the Lips of God," and "At the World's End."

Freebass - It's a Beautiful Life (CD, Hacienda, Progressive)
Freebass was a British band that played together from 2005 to 2010 and featured three superstar bass players: Peter Hook (Joy Division, New Order), Mani Mounfield (Stone Roses, Primal Scream), and Andy Rourke (The Smiths). During the first few years the band invited various singers to accompany them before finally finding a permanent vocalist in a man named Gary Briggs. It's a Beautiful Life is the last album the band recorded before Rourke parted on good terms and the band dissolved...and it also features the talents of Phil Murphy (Man Ray), Nat Watson (on guitar), and Paul Kehoe (on drums). It's too bad that Freebass is no more...because this album is an exceptionally smooth and cool spin. The tracks feature nifty thick bass lines (as one would expect), as well as some criminally infectious commercial pop tunes. The first CD features the tracks on the album while the second disc includes various other mixes and redesigns. Our favorite cuts include "Not Too Late," "Secrets And Lies" (should've been a major hit), and "Sister Surrender."
Future Idiots - Lust (CD, Pacific Ridge, Buzzsaw pop/rock)
Fast propulsive buzzsaw pop/rock from Future Idiots. The guys in this band have been playing together since 2005 (the original band name was Rigshaw Riders). Our first impression was that this band was another one of many modern buzzsaw bands that all sounded quite similar. But after spinning Lust a couple of times we realized there are major differences. First, these guys write some damn good songs. Second...there are some real surprises here that you would normally never find ("Field Of Pain" is an excellent example which showcases what these guys are capable of). So...if you want fast, upbeat, buzzsaw stuff there's plenty of that...but if you're into classic pop/rock, there's a healthy dose of that as well. Kickass cuts include "Keyra Augustina," "Memories," "Out of Fashion," and "Hat's Off." Cool melodic stuff that packs a punch.
Ethan Gold - Songs From A Toxic Apartment (Independently released CD, Pop)
This album took a few spins to sink in, mainly because--while the music is basically progressive pop--it isn't the kind of obvious easily digested dribble that usually passes for pop. But be aware that if you take the time to get to know this man's music, you will be rewarded. Los Angeles' Ethan Gold was raised in San Francisco...and there's a bizarre story in his personal life. When he was young his mother was killed in the helicopter crash that killed Bill Graham. Talk about a difficult ordeal to get through at such a young age--not only the death of your mother but a high profile death at that. This album contains plenty of amazing moments...but they are, perhaps, even more amazing when you consider the fact that Gold recorded the entire album by himself. And yet these never sound like solo recordings in the least. Although the similarities are only slight, the only other artist we can think of to compare this music to is John Vanderslice...and we only make that comparison because Vanderslice also creates complex pop music that is sometimes difficult to digest. In addition to cool classy underground pop, this album features some stunning artwork on the triple foldout cardboard sleeve and it includes what is--without a doubt--the longest lyric sheet insert we have ever seen (the damn thing folds out to a length of about four feet!). Excellent personalized pop that stands up to dozens upon dozens of spins. Smart creative cuts include "Why Don't You Sleep?", "Are We Recording?", and "To Isis Sleeping." TOP PICK.


Gord Grdina Trio with Mats Gustafsson - Barrel Fire (CD, Drip Audio, Progressive/experimental/modern jazz)
Another exercise in difficult listening from Canada's obtuse Drip Audio label. This is a live recording of the Gord Grdina Trio playing with Mats Gustafsson at the 2009 Vancouver International Jazz Festival in 2009. Barrel Fire presents the compositions the quartet played on the first night...five tracks of harsh, pummeling, explosive modern jazz with some seriously jagged edges. You can bet the audience got more than their money's worth on this particular night. The Vancouver trio consists of Gord Grdina (guitar), Kenton Loewen (drums), and Tommy Babin (bass)...and Gustafsson (who is Swedish). All four musicians have ties with a wild variety of artists all over the world...so while you may not be familiar with their names you have probably already heard one or more of them at one time or another. Puzzling and curious, Barrel Fire reminds us of some of the more jazzy horn-oriented material from 1970s icon Captain Beefheart. Peculiar and riveting music.
If you say the word "green"
One more time you will be
Stuffed in a bag and
Thrown in the
River.
Naomi Greenwald - Darkbloom (CD, Transom, Pop)
There's a lot of talent and money behind this one. Although she has only released one EP previously, there's a lot of anticipation surrounding the debut full-length release from Naomi Greenwald. Produced by Dave Trumvio, the album features the talents of guitarist Jason Orme, bassist Nick Rosen, drummer Fern Sanchez, and keyboard player Vincent Jones. Darkbloom is a super slick album chock full of commercial tunes that should appeal to just about anyone who liked FM radio hits from the 1970s. Some of these tunes remind us very much of Fleetwood Mac's hits from that time period. It'll be interesting to see whether or not the release of this album changes Naomi's career plans. She's currently a doctoral student at USC. But if this album ends up being a big hit...could she be persuaded to change direction? Ten potential hits here including "Evan Williams," "Dark Times," and "Foolish."
Trey Gunn - I'll Tell What I Saw (Double CD, 7d Media, Progressive)
Lengthy double CD retrospective featuring the music of Trey Gunn. If you aren't familiar with Gunn, this would probably be a good starting point. Although he's best known as a member of the band King Crimson, Trey has played with tons of other artists most of us have probably never even heard of. This retrospective is a bit different than most because in addition to tracks from Gunn's solo albums, it also features music by other artists whom he has worked with. Because of the wide array of sounds and styles, I'll Tell What I Saw ends up being quite the mental spin. Some tracks are instrumentals...some have vocals...some are more atmospheric in nature...while others might best be described as world pop. We were familiar with much of Gunn's solo work...but this opens up a wealth of new pools to dive into. There's a lot to take in here...36 tracks over the course of these discs. Exotic, progressive, and provocative...
Hammock - Longest Year (Independently released CD, Progressive)
The more we hear Hammock...the more hypnotized we become. Longest Year is the ninth Hammock release and, more specifically, the fourth EP. The songs on this disc combine ideas inspired by winter (the duo's favorite season) and the Nashville flood of 2010 (their least favorite event of the year because it flooded one of their homes). Hammock is Andrew Thompson and Marc Byrd...two fellows who have much more in common with artists in other parts of the world than in their own territory. Both love guitars, and never has this been been more obvious/evident than now. Longest Year features breathtaking guitar instrumentals that rival the work of other similar artists such as Robin Guthrie, Brian Eno, Sigur Ros, and Harold Budd. This EP features five beautifully orchestrated instrumentals with a huge thick wall of sound. It doesn't matter whether you call this trance, modern classical, progressive, or modern mood music...when it sounds this good genres just don't matter. Considering the fact that Nashville is famous for churning out some of the most plastic artificial canned country slop pop on the planet...it seems odd indeed that the city would produce one of the most credible and inspired music duos in this country. These guys repesent the best that Nashville has to offer. TOP PICK.


Happy Happy Birthday To Me Vinyl 45s
Flash To Bang Time - "Lead Balloon," "Lemon Meringue (Pt. 1)" b/w "Lemon Meringue (Pt. 2)," "Shapeshifter" (Vinyl 45, Happy Happy Birthday To Me, Pop)
Sourpatch - "Deli Dream," "Funny Inside" b/w "Sky Is Falling," "Into You" (Vinyl 45, Happy Happy Birthday To Me, Pop)
Sweater Girls - "Pretty When You Smile" b/w "Return Address," "Summer Girls" (Vinyl 45, Happy Happy Birthday To Me, Pop)
We're pleased to report that the fine folks at Athens, Georgia's Happy Happy Birthday To Me label have now begun releasing vinyl 45s. We received a super groovy little packet containing three beautifully packaged singles from the bands Flash To Bang Time, Sourpatch, and Sweater Girls. While we admit that we didn't take the time to download the music (a download code is included with each single), judging from past experience you can bet all of these releases offer some kickass rockin' stuff. We've never heard anything on this consistently engaging label that we didn't like...
If By Yes - Salt On Sea Glass (Advance CD, Chimera Music, Progressive)
If By Yes features two of our favorite musicians of the past few years, Petra Haden and Yuka Honda...previously in the bands That Dog and Cibo Matto. We're tempted to describe the tunes on Salt On Sea Glass as world pop...but we hesitate to do so because such a descriptive term has such negative connotations. When most artists combine ideas and sounds from all over the world into their music, the results are confusing and disastrous...and you usually get the impression they're trying extremely hard to be liberal and open minded. Instead of sounding calculated, If By Yes songs come across sounding extremely smooth and natural (but never affected or contrived). Joining Haden and Honda in the band are Yuko Araki (drums) and Hirotaka "Shimmy" Shimizu (guitar), both of whom are also in the Japanese band Cornelius. Sea Glass is an exceptionally well-produced album chock full of smart and inventive modern pop that encompasses so many sounds that it is difficult to describe. Overall, the music is soothing, intricate, and seductive. Our favorite cuts include "You Feel Right," "Still Breathing," "Out Of View," and "Adrift." The vocals are out of this world. Beautiful stuff. TOP PICK.


Illachime Quartet - I'm Normal, My Heart Still Works (CD, Fratto9 Under The Sky, Modern classical/experimental)
Before we even begin this review...we should mention that trying to describe and/or explain this band (or even the Fratto9 Under The Sky label for that matter)...is a difficult task indeed. Most releases can be easily explained and categorized simply...but that is certainly not the case here. Illachime Quartet (actually a trio as of the release of this album ) is comprised of Fabrizio Elvetico (piano, electronics, electric bass), Gianluca Paladino (guitar, samples), and Pasquale Termini (cello, synthesizer). The best way we can sum up what these folks do...is to say that they play a peculiar offbeat brand of modern classical music with heavy leanings toward modern progressive rock. As such, the tracks on I'm Normal, My Heart Still Works bleed in and out of both territories. Some of the compositions are instrumentals...while others feature some rather unusual vocals (including Graham Lewis of Wire). This six track album features music that swims all over creation, and you're never exactly sure what might come next. Such surprises are unpopular in the world of commercial music...but for those listeners with more esoteric taste it's a huge plus. The album is housed in a beautiful cardboard sleeve and includes a cool green mini-poster. Outstanding stuff...and one more obvious reason to keep your eyes and ears open for anything on Fratto9... TOP PICK.


Jim Jacobi-Crap Detector - Crescendo (Independently released CD-R, Pop/rock)
Crescendo has been released to celebrate Jim Jacobi's 60th birthday (?). Hard to believe this underground icon has been at it this long. This is Jacobi's 22nd release...and it's a keeper. Unlike most musicians who alter or change their style to become more accessible and make money, Jacobi has stuck to his guns...writing and recording hard driving underground fuzz pop/rock with plenty of biting sarcasm in the lyric department. Considering the fact that Jim was one of the very early home recording artists, you would think that he would have received more recognition (?) for his contributions to underground music. It's probably because he was never picked up by one of the ultra-cool labels...or because he probably always chose to play the game his way. Crescendo stomps out twenty-one tracks of fresh loud underground pop in true Crap Detector style. Plenty of fun stuff here...but our own particular favorites include "Center of the Universe," "Religious Psychosis," "Insects Before the Storm," and "Passive/Aggressive."
Tommy James - Three Times In Love/Hi-Fi (CD, Angel Air, Pop)
A truly cool twofer featuring two Tommy James albums from the late twentieth century: Three Times In Love (originally released in 1980) and Hi-Fi (originally released in 1990). Tommy James fans will probably always be mainly drawn to his music from the 1960s and early 1970s...but as these albums show, James continued writing and recording credible pop for many years after his most prolific period. These albums do have an admittedly dated sound at times (particularly the keyboards)...but they adequately represent the kind of music that was being made at the time. It was interesting that while we were spinning this an associate entered our office suite and asked if we were listening to Boy George. It was only then that we noticed a definite similarity that we had never noticed before as many of these soul pop tracks could easily have been recorded by George. Sure, these may not be the best albums Tommy ever recorded...but they contain some strong material that his fans will surely demand and appreciate. Eighteen groovy cuts including "You Got Me," "Everything I Am," "Go," and "Love You Too Much." Lots of bang for your bucks here...close to 80 minutes' worth of music (!)...
Mikey Jukebox - Mikey Jukebox (CD, Young Lion of the West Recording Company, Pop)
Pure, upbeat, catchy, modern techno pop with a heavy emphasis on hooky vocal melodies. Mikey Jukebox is the pseudonym used by Mikey James...a guy with an obvious affection for slick positive pop music. What struck us initially about this self-titled album is how direct the songs are. Instead of using the latest gadgets and technology to cover up for a lack of talent, Mikey writes cool credible songs...and then uses technology to embellish the substance that is already inherent in his music. Reading through the press release that accompanied the album, we weren't at all surprised to find that some of Jukebox's favorite artists are T. Rex, David Bowie, Roxy Music, The Sweet, The New York Dolls, and Mott The Hoople (all of which have been top favorites for us at one time or another). We can certainly hear traces of these artists in Mikey's songs. Two or three decades ago many of these songs would have been immediately embraced as hits. But now that the general public prefers shitty dribble from folks like Taylor Swift and the Black-Eyed Peas...it's unlikely that someone with real skill and talent will have much mainstream success. But that doesn't matter...because we get the impression that this fellow is creating music to satisfy his own personal urges. His dedication and skill come shining through on each and every track. Our favorite cuts include "Hello Dreamer," "Open Up Your Heart," and "Together, Good Weather." This stuff STICKS.
Jonathan Kimball - Optimisms (CD, Ancient Vessel, Pop)
Interesting underground organic pop infused with subtle threads of bluegrass and Americana. Optimisms is the debut full-length solo release from Jonathan Kimball...a young fellow who is obviously creating music on his own terms for his own amusement. What impresses us most about this album is the fact that the tunes have warm timeless qualities. Instead of recording tracks that might fit in with the latest cool trends by using the strangest new effects, Jonathan keeps things simple...recording his tunes using traditional instruments. And he has a wonderfully reserved vocal style that really makes his tunes work. Eleven intelligent songs here including "Out To Find," "Ghosts," "The Fix," and "February Sun." Cool resonant music from a young man who obviously has his priorities in order...
All lifestyles are
Bad.
Nathan Mathes - American Whitecaps (Independently released CD, Pop)
A true independent release from a true independent artist. Green Bay, Wisconsin's Nathan Mathes has recorded and released a totally cool and credible debut album entitled American Whitecaps. Mathes compares his music to Elliott Smith and Iron & Wine which should give you a clear idea of where he's coming from. This is the kind of album that makes us glad we continue to write about music because if we didn't...it would be very unlikely that we would be turned onto obscure gems like this. Nathan's songs are pure and simple...driven by acoustic guitar and some wonderfully subdued and heartfelt vocals. A lot of folks recording at home come up with shoddy material that would be best left on their hard drives...but that is definitely not the case here. Mr. Mathes writes songs that rival stuff being released on music labels of any size. The more we spin this one...the better it sounds. Smart pensive cuts include "About A Man I Met," "Pure The Blossom," "Right Where It Should Be," and "The Shift Into The Side." Top pick.


Max and the Wild Things - Max and the Wild Things (Independently released CD, Pop/rock)
It would have been very easy for us to overlook this album. The promo pack was simple and not showy at all and the CD was housed in a very subtle dark brown digipak sleeve with no instantly identifiable artwork. But something about the music on this self-titled album kept drawing us back and before we knew it we were somewhat addicted to the music of Max and the Wild Things. This Nashville-based band plays it straight and direct...and the approach works. These songs were recorded onto 2" analog tape which may explain the nice organic sound. These guys play hummable guitar-driven pop/rock that is (thankfully) lacking in unnecessary overdubs. Songs are what drive this album...and there are plenty of smart substantial cuts to crunch your teeth into. These songs have a nice loose sound...they're just rough enough around the edges to sound like real people playing...but just polished enough to sound like a credible professional band. Max and the Wild Things are already generating interest in and around Nashville. Our guess is that it won't be long before these guys attract attention on a national and international level. Cool well-written cuts include "You Got Your," "Borrowed Time," "Without A Sound," and "Left Behind."
The Mixtures - Stompin' at the Rainbow (CD, Minky, Soul/pop)
If you're fans of super cheesy 1960s soul dance pop (like yours truly)...you're going to be blown away by the music on Stompin' at the Rainbow. Featuring The Mixtures live in 1960 playing at Rainbow Gardens in Pomona, California, this album was originally released in 1962 on the Linda Records label. The fine folks at Minky are reissuing the album on both vinyl and CD (with a different track listing for each). What is perhaps most intriguing about The Mixtures is the fact that the band featured members of several different races playing music together which, at the time, was rather controversial. This CD features plenty of soul stompin' fun...and you can tell that on this particular night all of the ingredients were present. In addition to the live concert, the CD release also features the A and B sides of all six of the bands singles. Kickass dance-crazed tunes include "Turkey Time," "The Peppermint Twist," "St. James Infirmary," "Jawbone," "Poochum," and "Sen-Sa-Shun." This disc will be released on April 1, 2011. One great big ol' ball of FUN.
Modern Skirts - Gramahawk (Independently released CD, Pop)
We weren't too impressed by the last release (All Of Us In Our Night) we heard by Modern Skirts. It was okay but not...great. It could have been the mood we were in at the time...or it could've been the fact that too many ultra-cool people were all simultaneously yapping about how great the band was (people whose opinions are actually ten times more important than ours...but for some reason when they all start barking at the same time it gets irritating...). But enough about coolness and un-coolness...let's get to the music. We really, really like Gramahawk. The folks in this band seem to have taken a slightly different direction with their music...and it works. The songs sound more focused and direct...and the melodies are somehow more appealing. The album has more twists and turns than the average pop album...but each track has something tangible to offer and the songs hold up very well as a whole. Groovy cuts include "Jane Child," "Tape Deck," and "To Be A Branch Davidian." It'll be interesting to see where these folks head with their next release...

Finlay Morton - Harvest The Wind (CD, Stoneroom Recordings, Pop)
It must be great doing PR work for Finlay Morton...because the guy has a great true life story that should instantly make people want to write about his music. Originally from Scotland, Morton eventually moved to London where he began playing in bands and running sound. Through connections he made he eventually landed an incredible job...as soundman for 10 Downing Street...which just happens to be the residence of the Prime Minister. As you might expect, for awhile the day job took all of Finlay's time and energy...but he eventually felt the need to play, write, and record again...and in 2006 his first solo album (Interpret) was released. Harvest The Wind is Morton's third solo album...and it's chock full of modern classic pop in the vein of artists like Leonard Cohen and Bob Dylan. The album presents the songs simply without a lot of unnecessary fanfare, allowing the listener to concentrate on the warm subdued vocals and intelligent lyrics. Ten smart cuts here including "Harvest the Wind," "Do You Believe In Ghosts," "Working On It," and "Babe, You Can't Have My Guitar."
Nerdkween - ProfitandLoss (CD, Fieldhouse Recordings, Pop)
The second full-length release from Atlanta, Georgia's Nerdkween. We were impressed by this young lady's debut album because it lacked the unnecessarily busy sound of most twenty-first century music. Thankfully, Monica Arrington (the lady who is Nerdkween) has chosen the same basic approach for her second album...and it ends up being just as intriguing and engaging as the first. ProfitandLoss begins with the strange and eerie sounds of "Catalyst"...before she strips the sound down even further to present the compelling and simple "Let Me Go" (a wonderfully addictive tune that is deceptively simple). So many modern artists hide behind technology. Arrington seems determined to force listeners to accept her based on her songwriting skills and lyrics alone...both of which obviously take center stage on her albums. Another favorite here is "Bird Twitters" which includes the background sound of what may be a movie projector running in the background (?!?). The more we hear, the more Nerdkween impresses us. Top pick.


New Mexico - Have You Met My Friend? (CD, Pop)
We're sure glad we had some extra time this week to digest this music...because on the first spin it didn't hit us that hard. But after several spins we found ourselves falling head over heels for some of this band's tunes. The guys in New Mexico play very simple, direct pop/rock music using the traditional guitar/bass/drums setup...and they don't throw unnecessary garbage into the mix. As a result, Have You Met My Friend? is a nice direct shot of pure focused adrenaline. More than any other band that comes to mind, these tunes remind us in many ways of The Strokes first album...but these guys are by no means aping or copying that band. Because of the simple arrangements and direct approach, it makes it very easy to appreciate how great some of these tracks are. Standout cuts include "Motion Sickness," "Abused and Amused," "Chosen Ones," and "Golden." Cool guitars, throbbing rhythms, and vocals that hit the target dead center every single time.
North Atlantic Oscillation - Grappling Hours (CD, Kscope, Pop)
The debut full-length release from North Atlantic Oscillation (the name "refers to the climactic phenomenon caused by fluctuations in the atmospheric pressure between the Icelandic low and Azores high"...whew!). This band is the Edinburgh, Scotland-based duo of Ben Martin and Sam Healy (since the recording of this album they have also added a permanent bass player). Grappling Hours is a puzzling and ultimately fulfilling spin. The tracks on this album fall somewhere in that hazy territory that divides progressive pop/rock from techno music. Martin and Healy's songs are highly reliant on technology...but this album is by no means techno fluff. The melodies and lyrics have real substance and...if stripped down to bare bones...these songs would still grab and hold your attention. But instead of keeping things simple, these guys add plenty of layers of strange sounds and peculiar effects that give the songs an extra punch. Outstanding music that is bound to stand the test of time. Our favorite tracks include "Marrow," "Some Blue Hive," and "Ritual." This CD is housed in a beautiful sleeve that includes a really cool lyric booklet. TOP PICK.


Olekranon - Bilal (CD, Housepig / Inam, Experimental/electronic)
Puzzling, peculiar, experimental electronic stuff. We've heard Olekranon in the past so we had some idea of what to expect before we slipped this in. This band is the one man project created by Ryan Huber, a fellow who obviously doesn't give a damn about trying to play by the rules or get his tracks featured on the latest cable television show. Bilal is an experimental album full of odd sounds and abrasive moments...but considering this, we were surprised at how musical and listenable some of these tracks are (?!). We particularly like the cool driving rhythms featured on some of these compositions. A word of warning...some of these songs feature extremely thick and harsh sounds...so if you're looking for smooth soothing music you won't find it here. Huber's music is entirely artistic...and, as such, can be wildly rewarding to those with open minds and ears...
Pipettes - Earth vs. The Pipettes (CD, Fortuna Pop, Pop)
GUILTY PLEASURE ALERT. GUILTY PLEASURE ALERT. The Pippettes make music that is calculated, predictable, and schmaltzy...and a whole lot of goddamn fun. We usually hate modern canned pop...but when it's done right, there's something about it that is entertaining and inviting. Folks into dance pop from the 1980s will find a lot to love here. Groovy danceable beats...Madonna-esque vocals...and cool keyboard-fueled hummable songs. Not a lot more to say here...except that we'll probably be playing this a lot while driving around to yard sales this spring...making sure the windows are up so no one will know we're listening to something so completely unhip and uncool (heh heh heh...). Instantly catchy oughta-be hits include "Call Me," "Ain't No Talkin'," "Stop The Music," and "From Today."
Get rid of
The letter
Q.


Quitting school
Is the best thing
You can do.
La Resistance - Philosophy (CD, Superphonic, Pop/rock)
The debut full-length release from Birmingham, Alabama's La Resistance. Although this is the first album from this band, leader Greg Summerlin has previously released solo albums (also on the Superphonic label). When Philosophy began, we had the sneaking suspicion La Resistance was going to be a Joy Division copycat band. But while the opening bass line of "Shells" might give that impression...that's where the similarities end. Philosophy is a bright upbeat pop album full of danceable catchy tracks with impossibly groovy vocal melodies. The more we spin this disc...the classier many of the tunes sound. None of that impossibly difficult underground crap here. Summerlin and bandmates Wil Drake, Erin Tumlin, and Jake Blount are excellent musicians...and they deliver these tracks with obvious style and focused devotion. Is this pure modern pop? Slightly psychedelic dream pop? Or just good ol' hummable pop/rock music that sticks? Actually it's all of the three...and more. Killer tracks include "Understanding," "Launch," "Loathing," and "Starchild." Top pick.


Haroula Rose - These Open Roads (Independently released CD, Pop)
On the first couple of spins we admit we were having a bit of difficulty getting into this album...mainly because the music sounded so much like an exact cross between Suzanne Vega and Azure Ray. Both are among our favorite artists of course...but we initially just felt that this album sounded too familiar. Something about the music kept drawing us back for repeated doses however...and before the end of the week we found ourselves immersed in the music of Haroula Rose. Sure, she sounds an awful lot like the previously mentioned acts...but if you can get past that you'll be rewarded with some exceptionally beautiful soft folk/pop music that comes straight from the heart. Rose experienced a good bit of success with her debut release (the Someday EP)...even having a tune featured on the television show How I Met Your Mother. Her music then caught the attention of Orenda Fink...who introduced her to Andy Lemaster (who produced this album). These Open Roads features soft personal songs driven by a softly plucked acoustic guitar and Haroula's warm understated voice. Her lyrics are precise and poignant...her melodies credible and sincere. Don't mistake this young lady for a copycat artist because she isn't. This album features an amazing array of underground talent and songs that will be remembered for years to come...
Danny Sher - Loose Nukes (Independently released CD, Jazz)
Debut full-length release from New York City's Danny Sher, a talented up-and-coming drummer/composer. Joining Sher on this album are Peter Schlamb (vibraphone), Travis Reuter (guitar), Red Wierenga (piano), and Evan Gregor (bass). Sher and his associates have come up with some very impressive tracks here, especially considering the facts that (a) this is a debut album and (b) it is an independently released project. The playing is fluid and inspired...and the sound quality is particularly impressive. Compared to some of the obtuse modern jazz we've heard coming out of New York in the past few years (some of which really tears at the nerves), these guys have a refreshing melodic sound that seems influenced by classic artists from the 1940s and 1950s. Smooth tasty cuts include "Loose Nukes," "FBTFMBU," and "Improv Selection 7." Cool groove-oriented stuff with class...
Sky Burial - Kiehtan (CD, Lens, Progressive)
We've been big fans of early electronic music from the 1970s since...well, since way back in the 1970s. So it shouldn't really be surprising that Sky Burial music pushes all the right buttons for us. The band is actually the one man project created by Michael Page (previously in Fire In The Head), a fellow who has appeared on more than 40 (!) music releases around the world since 2004. Like some of the best far out spacey electronic albums from the 1970s, Kiehtan is presented mainly as one long composition...a heady spaced out electronic excursion that clocks in at 41 minutes and 32 seconds. "Kiehtan" reminds us of a whole slew of other classic artists...immediate comparisons that come to mind include Tomita, Clearlight Symphony, Wendy Carlos, Faust, and Tangerine Dream. Mind bending trippy stuff to delight an entire new generation of acid freaks, stoners, and folks who just like getting to another level through the music itself. In addition to "Kiehtan," this disc also includes a Mark Spybey reconstruction of "Himmelblau-starren." We're lucky as heck to have received one of these...because this CD is only being offered as a limited edition of 500. So get yours quick Wonderfully smart and heady stuff...TOP PICK.


Sad Brad Smith - Love Is Not What You Need (Independently released CD-R, Pop)
This CD-R arrived without any accompanying press release or photo...only one of those little RIYL stickers on the CD comparing the music to Adam Green, Neutral Milk Hotel, and Ween. We can hear traces of these artists in the music of Sad Brad Smith...but to our ears these songs bear an even stronger resemblance to some of Nilsson's very early tunes. Mr. Smith writes what is probably best described as lo-fi pop music...but his melodies and lyrics are much more classic than such a descriptive term might suggest. He's quite a songwriter...tossing our twelve smart precise tracks. Our favorites include "Baby, I'm So Sad," "Old Days Are Here Again," and "Love Is Not What You Need." Subtle, reflective, and relaxing modern pop with a difference.
Sterling Loons - March to the Tune (CD, Kool Kat Musik, Pop)
Imagine Redd Kross covering early songs by The Kinks and The Who...and you might begin to have some idea of what the music of Sterling Loons sounds like. This band is the trio comprised of Eamon Francis Nordquist (vocals, guitar, organ, bass), J. Curtis Brown (drums, vocals, organ, guitar, bass, percussion), and John Kornstein (bass, vocals, organ, guitar, percussion). March to the Tune pays tribute to these guys' favorite bands from the late 1960s but it doesn't necessarily come across sounding retrospective...although the sound quality is sometimes oddly reminiscent of some of the recordings of that era. There are so many generic modern pop bands whose songs all sound the same. Sterling Loons isn't one of them. Their music comes across sounding genuine and real and there are (thankfully) enough rough edges in the music that make it sound like humans were actually playing the instruments (!). Nifty cuts include "Old Nick," "Simple Life," "She's Happy," and "Wrecking Ball." Good solid stuff.
Subtle Lip Can - Subtle Lip Can (CD, Drip Audio, Progressive/experimental/modern classical)
The guys in Subtle Lip Can have a really strange sound. But you probably could have guessed that from the name, yes...? This band is the trio comprised of Isaiah Ceccarelli, Bernard Falaise, and Joshua Zubot...three Canadian musicians who obviously don't give a rat's ass about fame or conventional forms of success. They first played together at a club called Le Cagibi that was featuring an improvisational series in Montreal. After that one night, the three decided to continue playing together indefinitely. A word of warming. This is truly experimental music. So if you're looking for things like toe-tapping beats and singalong choruses, you will no doubt be left in the dark thumbing your nose trying to figure out what the hell is going on here. These guys are playing for a very eclectic audience...those folks willing to accept music as a creative outlet rather than a dartboard for potential hits. The titles should give you an indication of what to expect: "Chickle That Bottom," "Tid Lac Boam," "Crumpled Up Seed"... So all of you Taylor Swift fans out there should be warned to stay away...this is scary stuff. We found it particularly interesting that Ceccarelli has connections with one of our favorite twentieth century pop bands, Viva Voce. Cool heady stuff...very puzzling indeed...
Sunshine Ponies - Mixtapes & Soundtracks (CD, Popboomerang, Pop)
Whew...this album presents a helluva lot of material to take in...twenty-two songs that clock in at just under 75 minutes. But there's so much variety here that the music will zip by before you know what's happened. Sunshine Ponies is the band/project created by Popboomerang label man Scott Thurling and partner Sarah Halligan. Thurling and Halligan wrote lyrics and then gave them to some of the folks they have been working with over the years...and the resulting recordings became Mixtapes & Soundtracks. You would think--considering how many people were involved in the songwriting process--that this album would come across sounding choppy and lopsided. But instead the exact opposite is true. These songs hold up very well as an album and they present some of Australia's finest, all working together on what became a mammoth group project that must have taken an incredible amount of time and energy to create. Some of this music reminds us very much of Pearlfishers...but there are actually so many possible influences swimming around that it becomes impossible to pinpoint exact reference points. There are some incredible pop moments here...but our own particular favorites include "Sarah Sunshine," "Ballad of the Blue Butterfly #1" (killer melody here), "Art of Fighting," "She Steps On All The Cracks," and "Lou Lou & Scotty." This may have started out as an experiment...but it ended up being a completely solid and credible pop album for anyone who loves genuine classic stuff. Top pick.


Surrealestate - Lacunae (CD, Acoustic Levitation, Modern classical)
As more time passes by we are tending to receive more and more modern classical releases in the mail. It could be because we tend to review modern classical music when we receive it...or it could just be that more and more folks in the underground are taking this more obtuse musical path as a means to artistic and creative expression. This is the second full-length release from Los Angeles, California's Surrealestate. The band is comprised of Bruce Friedman (trumpet), Jonathon Grasse (guitar), Ken Luey (saxophones, flutes, clarinet), David Martinelli (drums and percussion), Jeff Schwartz (bass), and Charles Sharp (saxophones, flutes, percussion). The compositions on Lacunae could be described as either modern classical or modern jazz (the pieces bleed in and out of both genres). There's a wealth of spontaneity going on here, as the musicians feed off each other's energy...creating a peculiar brand of progressive music that some might find difficult or atonal. Although this album won't land them a spot on Ellen anytime soon (haw!), this recording will no doubt help to solidify these folks' steadily growing cult following. Eight heady cuts here including "Things We Did Last Summer," "Amalgam," and "Foreign Hand Knot." A puzzling spin...
Patrick Sweany - That Old Southern Drag (CD, Nine Mile, Pop)
Even though he's had a good bit of success over the past few years, Patrick Sweany is still by no means a household name. And that's a shame...because his music could easily appeal to millions upon millions of listeners. Sweany is yet another case in point and a sign of the times in the twenty-first century. There are so many talented artists in the world that there just aren't enough fans and listeners to support them all. Patrick's last album (Every Hour Is A Dollar Gone, released in 2007) was his most successful...but in past few years his life was complicated by some rocky spots. After eventually opting to relocate to Nashville, Sweany recorded That Old Southern Drag...and it will no doubt be warmly received by his fans. This fellow has a voice that is very much like a more laidback John Fogerty. He writes and records bluesy pop/rock that has a nice organic feel. In a perfect world, Patrick Sweany would already be a major celebrity. Twelve groovy, inspired cuts here including "Sleeping Bag," "Temptation," "Leave Ohio," and "Frozen Lake." Top pick.


Tangled - Original Motion Picture Soundtrack (CD, Disney, Soundtrack)
We haven't seen the film yet, only some previews. But from what we've seen of late (this and the much anticipated new Tron: Legacy film), the folks at Disney are entering a new and more vibrant phase in the history of the company. Unlike some Disney films from the last couple of decades, Tangled is an all-out comedy with plenty of gags and jokes. Some of the vocal tracks on this album remind us of the music of Mary Poppins (when the Disney folks were at their peak). This album is mainly divided into two sections. The first half of the album consists of songs with vocals, while the second half mainly consists of the score written by well-known composer Alan Menken. There's a lot to take in here...close to 56 minutes' worth of music and it's all classic stuff. This one will no doubt end up being a favorite among kids and adults...
TRON: Legacy - Original Motion Picture Soundtrack (CD, Disney, Soundtrack)
We were very excited to receive this release in the mail for three reasons. First, because we're going to see the film next week. Second, because the original Tron soundtrack was recorded by one of our all time favorites, Wendy Carlos. And third because...Tron: Legacy features a soundtrack by well-known twenty-first British electronic duo Daft Punk (an appropriate choice since they are already known for their robot personas). The packaging kicks ass. The digipak sleeve features some really cool metallic lettering that looks magnificent...and the accompanying booklet features classic images from the film. Then there's the music... Daft Punk fans may be surprised to find that while the tracks on this disc do feature electronics...there is an equally important emphasis on an orchestra consisting of no less than 100 musicians. Rarely have we heard an orchestra blended with modern electronics in this manner. Usually one is used to support the other, but in this case they are both equally important ingredients. The sound is big. Big, big, BIG. The Disney folks hit the target dead center this time...and from what we're hearing the film lives up to expectations. A resounding success on many levels, this soundtrack takes a different approach...and it works. Top pick.


People are ucky.
You should hate them.

The universe
Would be better
If we weren't
In it.
Unstoppable - Original Motion Picture Soundtrack: Music by Harry Gregson-Williams (CD, La-La Land, Soundtrack)
As most folks are probably already know, Unstoppable is a film about two guys (played by Denzel Washington and Chris Pine) who happen to find themselves in the intense situation of trying to stop a runaway train on a path to destruction. The soundtrack to the film was created by well-known composer Harry Gregson-Williams whose soundtrack credits are absolutely mind-blowing. Harry has made a name for himself by coming up with spellbinding soundtracks that provide the perfect backdrop for the stories being told. Unstoppable is undoubtedly one of his best. This thirteen track album contains music that--even if you haven't seen the film--will have you sitting at the edge of your seat in anticipation. The sound quality is, of course, huge...and will give those who see the film that extra push over the edge. Big budget music that really gets the point across crystal clear. Adrenaline-fueled cuts include "Not A Coaster," "Playing Chicken With Trains," and "The Stanton Curve." A roller coaster ride of wild stuff.

Samuel Locke Ward - Barely Regal Beagles (Independently released CD, Pop/rock)
The first thing that caught our attention about this package were the photos. We were immediately intrigued that anyone would choose to use extremely unflattering photos of themselves in their promotional kit. But Iowa City's Samuel Locke Ward did just that. Although this disc serves as an introduction for us, Ward has apparently been recording and releasing music since 2002. He's rough and unpolished...and he obviously doesn't give a rat's ass about trying to fit in or become a major celebrity. Barely Regal Beagles has the sound and feel of a real home recording. None of that fancy techno polish here. Most of these songs sound like they were recorded on the fly...and that spontaneity is probably Samuel's greatest asset. This guy must've had a blast recording these tracks. They have a cool vibe and come across sounding totally honest and real. Neat, funny stuff.
We Are Animal - Idolize (CD, Art Union, Progressive rock/pop)
Wow...we are blown away by this band...(!). We knew on the first spin that there was something different about the music created by the guys in We Are Animal. It wasn't just the unique sound of the songs...but something was different about the overall approach. The music has a strange urgent spontaneity that is sadly missing in much of today's pop/rock music. After reading the press release, we realized why. The guys in this North Wales-based band don't create music using traditional methodology. Instead of recording demos and then carefully fine tuning them to dreadful boring perfection...they record each song the day after it was written (which may explain why the band's songs have wonderful rough edges and a sense of immediacy). We are tempted to compare the songs on Idolize to The Strokes (mainly because some of the guitars are slightly similar)...but in the end the similarities are few and far between. We Are Animal songs have much more punch and power...yet they're accessible enough for the average listener to grasp. In the very near future you will be seeing and hearing tons of rave reviews about these guys from lots of ultra hip influential people. But remember where you heard it from first...us tiny little totally unhip nobodies here at babysue. These guys are gonna be hugely influential over the course of the next few years. Exciting and unique stuff for certain ...a must have. TOP PICK.


(L) ick
(M) y
(N) asty
(O) ld
(P) ussy.
Frank Zappa - The Torture Never Stops (DVD, Eagle Rock Entertainment, Live concert)
This lengthy DVD features Frank Zappa playing live at The Palladium in New York City in 1981, not long after the release of his criminally overlooked and underrated album You Are What You Is. Sporting a strange reddish jumpsuit, Frank begins the concert with some spectacular tasty lead guitar which leads into "Montana"...which might have led the audience to believe they were going to be treated to some of their favorite familiar tunes from the past. But the first couple of tunes were somewhat misleading...because from that point forward the set list relies heavily on songs from You Are What You Is...and the concert quickly becomes very wordy and sarcastic and spastic. At this stage of the game, Zappa had become as much of a conductor as a rock musician...so it isn't surprising that at several points during the show he picks up a baton and merely takes on that role. The supporting players are, of course, mind-bending and spectacular. Joining Frank in this show are Ray White, Tommy Mars, Scott Thunes, Chad Wackerman, Ed Mann, Bobby Martin, and Steve Vai (Vai appears to be having a particularly great time). By 1981 Frank's music was so difficult...so herky jerky...and filled with so many insider references that it's surprising he hadn't alienated more people than he had. His songs were now a strange hodge podge of Broadway show tunes, progressive rock, and modern jazz...all tied together seamlessly into one big ball..and splattered with a heavy dose of his trademark social commentary. Zappa concerts are always entertaining. Even if you don't care for the songs it's easy to appreciate the amazing skill of the players involved. This DVD features two bonus songs as well as the video for "You Are What You Is"...a real mindblowing and trippy collage that obviously wasn't what the folks at MTV were looking for at the time (heh heh heh...). Zappa may be missed...but his legacy lives on through the millions who love and appreciate his work. TOP PICK.


Zippers cause shivers
And paranoid
Quivers.
A
Axess - Fusion
A Cat Called Cricket - When leaves fall
B
Ray Barnard & The Reverberation - Tinted windows to the soul
John Bartyl - Finally
David Berkeley - Some kind of cure
Blank Pages - Absolute uncertainty
Jesse Brewster - Jesse Brewster
Bree Bruns - Bree Bruns
Broken Poets - Broken Poets
C
Call Off The Search - What doesn't kill us...
Cavemen Go - Someone's always dying to break my heart
Company Car - Stop hitting yourself
D
Jenny Davis - Inside you
Arron Dean - MPLS
Alberto Donatelli - Non calpestare il mio giardino
Duchess Leo - Golden gray
Duomarine - Depth of sound
Brennan Dylan - Bullet ride
E
Eksi Ekso - Eksi Ekso
Eleven Dollar Life - Shatter the Silence
Eulogies - Tear the fences down
John Eye - Cannonicus 3.14
F
Marc Farre - One hand on the night
Filmi - Xenith anon
Foghat - Last train home
Fostar - Believe
Freezzas - Trdonja
F-units - Alone in babylon
G
Duke Garwood - Dreamboatsafari
Matt Gary - I'm just sayin'
Grascals & Friends - Grascals & Friends
Dottie Grossman & Michael Vlatkovich - Call and response
Gunslinger - Early volumes 1
Jeff Gutman - Through the night
H
H Bird - Operation fascination
Hit & Mrs. - Mind split apart
John L. Holmes - The Holmes stretch
Sam Humans - Life Free / Heligoats - Let loose
I
In Bloom - all my potential
INXS - Mystify
J
Jenocide - Knee deep
K
Kentucky Thunder - 'Bout damn time
Chad Kichula - Killer
L
Last Royals - Last Royals
Trey Lockerbie - Light therapy
Lubec - Nothing is enough!
M
Tim Mahoney - Live from the sky
May Day Orchestra - Ota benga
Monte Negro - Cosmic twins
Myself - Punk floyd
N
Lee Negin - Hungry ghosts
O
1 - 10's - Fighting for a golden age
Lutalo "Sweet Lu" Olutosin - Tribute to greatness
Open Feel - Open Feel EP
Carey Ott - Human heart
Ox - Silent night and other cowboy songs
P
Project S.N.A.R.E. - Project S.N.A.R.E.
Q
R
Clea Roddick - Songs of the year: Vol. 1
S
Micky Saunders & Dan Susnara - Riding on the moonbeams & analog slim in luddite land
Robert Schroeder - Cream
Shawn Bell Quintet - Things yet unknown
Ruth Purves Smith & The 581 - Out in the storm
South Cry - Blue moon
Sprains - Imitate art
Jacky Stone and His Ugly Bones - Blarg! All over Wrigley
Sunol - Ohlone
Dan Susnara - Vent grin and conquer
Jacqui Sutton - Billie & Dolly
Sweetkiss Momma - Revival rock
T
MJ Territo - Down with love
Tiptons Saxophone Quartet - Strange flower
Twilight Hotel - When the wolves go blind
Twisted Sister - Club days volume 1: The studio sessions
U
V
Various Artists - Ventis secundis, tenne cursum: This is progressive rock!
Various Artists - Space Escapade Unit 1
Vtg - Love is letting go
W
Way Yes - Way Yes
Bob Wayne - Outlaw carnie
X
Y
Kenny Young - Simple things
Z
Inna Zhelannaya - Cocoon