About E-mails * babysue Store * Donate * Contact Info * babysue * LMNOP * dONW7 * Poetry * T-Shirts * Review Policies
March 2011 Comics, Poems, Fables, and Reviews by


aka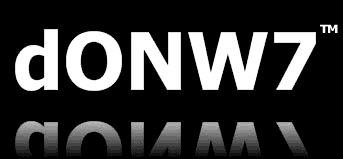 *Top Picks =

Once upon a time in a lovely part of Southern California there lived an avid animal lover named Chlorine. Ever since she was a child she had pets...every sort of pet imaginable from cats to dogs to rats to pigs to horses. While the other children at school went to each others' homes to play, Chlorine would spend her evenings and weekends caring for her animals.

It didn't really surprise anyone that as an adult Chlorine devoted her life to animal care. She ran an animal orphanage in which just about any lost or uncared for animal was welcome. But Chlorine was most passionate about a project that involved traveling far into the desert each week to care for a specific breed of coyote that was on the endangered species list.

Every Sunday Chlorine would travel deep into the heart of the desert to bring food for the coyotes and videotape their behavior for a book she was writing. Oh how she loved watching the coyotes interact with one another. Chlorine had amassed a huge amount of coyote video...at least five hundred hours and counting.

On one particularly beautiful sunny morning Chlorine set out for the desert with her large bag of food in hand.

"This is going to be an extra special trip," she thought to herself. "Because I have some extra special treats for my animal friends!"

She whistled as she made her way to the coyote feeding ground. But just as she was rounding the corner her left leg slipped into a crevice which caused a large boulder to slide down on it...immediately trapping her as a most unfortunate captive.

"Oh well," Chlorine thought. "All I have to do is phone someone and they'll come for help."

But as she reached down to grab her phone she realized that she had strapped it to her ankle that morning...and her ankle was now firmly trapped deep beneath the heavy boulder.

"I have plenty of water in my cantine," Chlorine told herself. "Eventually someone will come looking for me so I'll just wait it out."

So she waited patiently. Just as the sun began to set she turned around and found that the coyotes were standing nearby watching her. She still had her feeding bag so she reached in and retrieved some morsels for her pals. The coyotes were unsure about approaching her at first...but the lure of the enticing food eventually prompted them to come close enough to actually eat out of her hands.

Chlorine quickly grabbed her camcorder and set it on record in order to capture the animals. She had never heard of wild coyotes eating from a person's hand before so this was going to be some very exciting footage indeed.

After half an hour or so the coyotes had eaten all the food so they decided to leave.

"Goodbye, my animal friends!" Chlorine said as she waved them farewell. "See you again soon!"

Chlorine was not able to sleep that night because of her uncomfortable situation. But she didn't mind because she knew that someone would come looking for her soon.

The next day she waited and waited and waited...but no one ever arrived. As the sun began to set the coyotes returned. Chlorine watched as they circled around her, obviously expecting to be fed.

"Oh, I am so sorry my wonderful friends," Chlorine said. "I have no more food. But as soon as I am rescued I will return with plenty more goodies for you!"

Eventually the coyotes left...but as they did they seemed somewhat agitated and they growled a bit.

That night Chlorine was finally able to get a few hours' sleep...but the next morning she felt horrible. She had a headache and she could tell that the flow of blood to her trapped leg was beginning to weaken.

So she waited. She waited and waited all day long but no one ever came. As the sun began to set the coyotes returned again and began to circle her. But this time they immediately started getting very close and there was something menacing about their presence.

"I will return with more food soon," Chlorine promised with a slight quiver in her voice. "Never fear, my furry pals!"

But no sooner had she uttered these words when one of the coyotes suddenly lunged at her tearing off a large part of her right shoulder. She looked down in horror and began screaming as blood spurted all over her beautiful organic blouse. The loud noise apparently spurred the rest of the animals to react and they all jumped in to grab a chunk of meat. It wasn't long before several portions of Chlorine's arms and chest had been partially eaten away.

It was so nightmarish that she eventually stopped screaming and began tearing her clothes apart to make tourniquets to stop some of the bleeding. She was able to tie off the jagged flesh around her shoulders which minimized the loss of blood from her arms. But she was getting weaker and weaker...and eventually fell asleep and slept for a full eight hours.

Despite the horrific ordeal, Chlorine awoke the next day feeling much better. She knew that someone would come rescue her today. She just knew it. So she waited. She waited and waited and waited...but no one ever came. The sun began to set again...and the coyotes returned.

But this time the coyotes seemed seriously intent on getting fed. Their ravenous instincts made them run right up close. In a shocking and despicable flash they began madly eating away at the flesh on her face and torso. As the animals chewed and smacked with intense fervor Chlorine began crying and screaming. But the more she cried and screamed the more the animals tore away at her. They ate and ate and ate and ate...until finally there was nothing left but what appeared to be a bloody and weak old damp skeleton.

But amazingly Chlorine wasn't dead yet. Even though the animals had eaten most of what she had to offer her heart was still beating and her brain was intact. She lay almost motionless in disbelief as the coyotes began to howl. They howled and howled and howled some more and one by one excreted feces on top of her. And then they left, never to return because there was nothing left that was worth eating.

Chlorine lived for another 48 hours...in horrific unrelenting pain. Instead of dying quickly she died a very slow and excrutiatingly intense death that was worse than anything anyone could ever imagine.

Animals eventually carried away her bones so that there was nothing left for anyone to find.

Chlorine died a violent and horrific death. She died a violent and horrific and completely pointless death.

Well, not completely pointless...

For therein lies the moral of the fable.

* * * * * * * * * * * * * * * *
A House For Lions - I Want Us To Be Remembered (Independently released CD EP, Pop)
Nice breezy melodic pop with articulate arrangements and soothing vocals. A House For Lions is a band created by Daniel Norman, originally from North Carolina but now a California resident. I Want Us To Be Remembered is an impressive EP...particularly when you consider the fact that it is this band's debut release. The disc is short...these five tracks clock in at just under 23 minutes...but in that amount of time Norman and his associates manage to get their point across crystal clear. We really dig Daniel's understated vocals...he's a refreshingly unpretentious and sincere sounding guy. This band is off to a great start here with solid tunes like "Let Back" and "How Many Times." Nice, effective, and intelligent stuff...
Blessed is the man
Who gets fucked up
When he can.
Blue Valentine: A Love Story - Music by Grizzly Bear (CD, Lakeshore, Soundtrack)
The soundtrack CD for the film Blue Valentine: A Love Story consists mainly of songs from the band Grizzly Bear although a few tracks by other artists are included for good measure. The guys in G. Bear have been slowly attracting more and more fans over the years...so this disc will probably be the one that pushes them over the top. These fellows write songs that combine melodic elements from modern artists like Sufjan Stevens with experimental electronics. It's a winning combination...music that is sometimes hummable and sometimes cerebral. In addition to the Grizzly cuts, this soundtrack also includes songs from Department of Eagles, Ryan Gossling, and Penny & The Quarters. Strangely compelling tracks include "Granny Diner," "In Ear Park," "Shift (Alternative Version)," and "Foreground." A very unconventional type of soundtrack featuring music one normally doesn't hear in modern films. Intriguing and eclectic. Top pick.


Bodyface - Bias (Independently released CD, Rock/pop)
Groovy in-your-face loud pop/rock played with flair and style. The guys in Bodyface have a winning sound as is evidenced by the impossibly danceable tunes on Bias. So many bands make things so unnecessarily complicated and weird...when all you really need to do is write good songs, turn everything up loud, and play like holy hell. And that's exactly what these guys...and man do they do it well. These songs sound something like a cross between early Smashing Pumpkins, Ozzy Osbourne, and Fountains of Wayne...without ever sounding that much like any of the three. The buzzsaw guitars are loud and up front in the mix...the rhythms dynamic and exciting...and the vocalist has a wonderful presence that just oozes from the speakers. You may have already gotten the message here but to put it more simply...we're in love with this album. So many groovy tunes that sound really great turned up LOUD. Killer cuts include "Sunrise," "Get Away," "I Suck," and "Future No Hope." We'll be playing this one into the ground this spring and summer. Killer rockin' stuff that kicks ass. TOP PICK.


Learn lots of dumb skills
That will never ever in a million years
Be of any use to you
As an adult.
John Brodeur - Tiger Pop Ten (Double CD, Mr. Duck, Pop)
Hmmm...interesting. This double CD is being released to celebrate the tenth anniversary of the original release of John Brodeur's Tiger Pop album. The package includes the original album as well as a totally updated new recording of the original songs. We unfortunately never heard the album when it first came out so we're having to take in both simultaneously here. Brodeur recorded the original album entirely by himself. For the new recordings he enlisted support from other musicians which gives the songs a different sound and feel. So...which is better...? Hard to say, really...because each album has its own merits and curious warm qualities. What's probably best about this release is that it will reintroduce some folks to John's music while simultaneously drawing in new listeners. Whichever disc you choose to spin you'll be treated to nice, smooth, sincere pop tunes with a heavy emphasis on vocal melodies and lyrics. In an age of throwaway pop, these recordings immediately stand out like a sore thumb. Killer pop cuts include "Masterpiece," "Dying For Me," "It Goes Away," and "Peace."
People with a cause
Are people without a
Cause.
Dan Cioper - Warrior Utopian (Independently released CD, Pop)
If you ever find yourself yearning for the days of decades gone by when songs on the radio were actually credible and good...you may very well find yourself instantly falling in love with the music of Dan Cioper. Though most folks are probably not familiar with his name (yet)...Cioper has been a very busy and active man during the past few years. Since 2003 he has written and recorded over one hundred songs and self released six full-length albums. Originally from Chicago Daniel now resides in Austin...which seems like a much more appropriate place for him given the style of music he's into. The songs on Warrior Utopian are of the singer/songwriter variety...once very popular on the FM radio circuit in the 1970s and 1980s. With a bit of luck, this guy could easily find himself with tons of fans all over the world. He's got the tunes...he's got the voice...and most importantly...he's got the presence and personality to pull it off. Eleven superb hummable tracks here including "Billionaire Mother Theresa," "Coming Up," "Man In Rags," and "Drug Dealer." Top pick.


King Creosote - Thrawn (CD, Domino Recording Co., Pop)
Even though we've heard the name before we are embarrassed to admit that this is the first time we've actually heard music by King Creosote. Embarrassed because...well, as of this writing this fellow has released about forty (!) albums on the Scottish label Fence (of which is is also the proprietor). Creosote's real name is Kenny Anderson...and he could probably best be described as Scotland's answer to Robert Pollard. In addition to all of his Scottish-released albums Kenny has also re-recorded many of his tracks for release on other labels including Domino, Names, 679, and Warners. If there's a good point for introduction, this is probably it...because the folks at Domino specifically picked the cream of the crop of Anderson's re-recordings to serve as a quick and easy introduction. To be more or less a best of collection, Thrawn doesn't spin like a collection of hits at all. Kenny's songs are sincere and personal...so don't expect a generic, canned twenty-first century sound and style. These songs only sink in after several spins...which is generally the mark of truly memorable music. Nothing but keepers here...but our own peculiar favorites include "Bootprints," "Missionary," "Little Heart," and "No One Had It Better." Top pick.


Communipaw - Big Blue (Independently released CD, Pop)
This is probably the album the folks in Communipaw have wanted to make since they first started playing music. Big Blue was recorded at the band's home studio which allowed them to spend as much time as they needed to record things in whatever manner or fashion they desired. The result...is a collection of subtle modern folky pop that is friendly, dreamy, and highly melodic. Communipaw is based in New Brunswick, New Jersey...but their music reminds us in many ways of the more progressive indie bands we've been hearing lately from Portland, Oregon. Blue features songs that alternate between pensive and subdued tracks and ultimately inspired pop. In the latter category, we are particularly blown away by the tune "Plastic"--a sinfully catchy and well executed pure pop tune that really hits the target dead on. There's a lot to love here...as these tracks drift by like puffy clouds in the sky. Other remarkable tunes include "Twinkle," "18," "I Wanted You," and "Photo Machine."
Dangerous Ponies - Dangerous Ponies (Independently released CD, Pop)
Embarrassingly upbeat underground pop from Philadelphia, Pennsylvania's Dangerous Ponies. From the sounds we're hearing on the band's debut full-length release, it appears that the musicians had one helluva time recording these tunes. Dangerous Ponies songs feature thick layered guitars, dense layered vocals, and impossibly danceable rhythms. The band has a super playful image and sound that is a refreshing change from too many artists who take themselves and their music way too seriously. In some ways these songs remind us ever-so-slightly of The New Pornographers...most likely because of the upbeat melodies and intertwined male / female vocals. Thirteen cool tunes crammed onto this short 31 minute disc. Our initial favorites include "We," "I've Been Going About This Wrong" (sounds like early Todd Rundgren in some ways), "Get Out of Bed," and "What The World Could Be." Can't help but include a memorable line from the band's press release: "Pop-powered ponie people perpetuating pragmatic practicing of positivity" (haw haw!). Lovable stuff from seven cool and lovable folks. Top pick.


Dashdown - Rock & Roll Vacation (Independently released CD, Pop/rock)
We wanted to be sure to cover this disc because it will likely be overlooked by most folks mainly because of the understated marketing approach. Dashdown is the band/project created by Dave Ashdown...a fellow who has been involved in the music scene in one way or another for about two decades now. This is his first solo album...and it's thoroughly entertaining in many ways. We really like the cover which shows Ashdown walking down the sidewalk carrying an acoustic guitar (again, the word understated comes to mind). Musically, the tunes on Rock & Roll Vacation are basic guitar pop/rock from a masculine perspective. Dave's songs remind us of the poppier side of Husker Du and the rockier side of Smashmouth. He's got a great sense of melody and a great voice that really makes these tunes kick. Thirty clever rockers here including "Don't Know What I Want," "Rock & Roll Vacation," "Love You," and "N.S.B." Good direct stuff, decidedly unpretentious and real...
Democracy spreads like
Cancer because
Democracy is
Cancer.
The Diemakers - Assault All Your Senses (Independently released CD, Pop/rock)
Cool heavy pop/rock with smart melodies and dark undercurrents. The guys in The Diemakers write and record loud pop that reminds us in many ways of babysue favorite Black Rebel Motorcycle Club. The songs on Assault All Your Senses are, for the most part, direct and instantly catchy...but there's a lot more power going on here than what you normally hear from modern pop/rock bands. The press release that accompanied this disc compared the band's music to Cream, The Who, Lou Reed, The Black Keys, and Kings of Leon...all of which hold true to some degree. Instead of playing noisy art trash, these guys keep their music accessible...opting for a more classic sound and feel. This short disc contains ten songs...and they all hit the target. Kickass hard pop cuts with plenty of attitude include "Get It (Love)," "Wildflowers," "Please Don't Go," and "Remember Exit 68." Turn this one up loud and feel your mind expand. Top pick.


Dreaming In Stereo - 2 (CD, Forward Motion, Pop)
Judging by the press kit and cover art, we would have guessed that this was going to be low fidelity pop music...so we were somewhat surprised when we slipped this into our player and realized that the folks in Dreaming In Stereo create surprisingly slick and polished modern pop recorded with acute attention to detail. The songs on 2 remind us very much of late 1990s guitar-driven pop...when bands were really beginning to delve into technology, effects, and layering. Main songwriter Fernando Perdomo has a real knack for writing cool dreamy melodies...and he has a voice that is a perfect fit for his tunes. Plenty of classy / classic pop cuts here...but our initial favorites include "Fill My Sky," "Enough's Enough," "Part Of Your Life," and "Summer Is Gone." Exceptionally well realized modern pop with flair.
Peter Elkas - Repeat Offender (CD, New Scotland, Pop)
We're hearing an incredible number of new singer/songwriters lately whose music recalls classic FM soul/pop radio artists from the 1970s and 1980s. Canada's Peter Elkas has been making music for quite some time now...originally with the band Local Rabbits (who received a great deal of of praise before disbanding)...and now with his solo career. Repeat Offender is Peter's first attempt at recording his band himself. The results...are indeed impressive. The tracks on this album have a great deal of commercial appeal. They're smart, they're slick, and they have that peculiar quality that makes most listeners want to hear them over and over and over again. Elkas has a super smooth velvety voice that is the perfect central focal point for his tunes. Soulful, direct, and instantly hummable...this is the kind of music that could equally appeal to kids as well as their parents. Nifty cuts include "Anticipation," "The Blue of You," "Repeat Offender," and "Cool Thing To Do."
All hail the
Phony Friend Network.
Let's all compete to see
Who can accumulate the most
Phony Friends.
Fairport Convention with Sandy Denny - Ebbets Field 1974 (CD, It's About Music, Folk/pop)
The fine folks at It's About Music are reissuing and unearthing some rather remarkable music from the past...and this one will no doubt capture the attention of many. This is a live concert of Fairport Convention and Sandy Denny performing together way back in 1974 at Ebbets Field in Denver, Colorado (!). Remarkable stuff here that has held up amazingly well over time. The disc contains close to 70 minutes worth of music as the artists present eleven tracks. A word of warning. Although this music has been remastered, there were obviously some limitations in terms of sound quality. As a result, we would probably only recommend this disc to serious Fairport Convention / Sandy Denny fans. Other folks may not be able to appreciate the nuances of this live recording. We've been big fans of both artists since way back when...so we couldn't help but find this one to be an incredibly interesting spin...

Fatback Circus - Fatback Circus (Independently released CD, Pop/rock)
The fourth full-length release from Austin-based band Fatback Circus. The first thing that folks probably notice about this band is the fact that it is spearheaded by twin brothers Nathan Campbell and Aaron Campbell. That in and of itself is rather unusual...but then, so are the songs. In some ways the tunes on this self-titled album sound like hundreds of other bands...but in some rather subtle respects they're actually a bit more unusual than they initially seem. Thus far in their career these guys have been compared to a host of other artists but...interestingly...reviewers don't seem to be able to agree on exactly who the band sounds like. One thing is certain however. There are enough accessible cuts on this disc to ensure that these guys will be developing a larger national and international fan base in no time flat. Smart modern rockers include "Angel-ess," "Women," "This Guitar," and "Robe of Gold."
Feeder - Renegades (Independently released CD, Rock/pop)
In spinning this album, you'd never guess that the guys in United Kingdom-based Feeder have been making music now for over 17 years. But indeed they have...and judging from the information on the press release that accompanied this disc the band has had more than their share of ups and downs. Renegades has all the energy and passion of a brand new band that just stepped into a recording studio. Instead of softening their sound these guys have instead opted to turn the guitars up even louder on this album...which makes for some downright aggressive hard rockin' music. In some ways the songs on Renegades remind us of Seattle-based 1990s grunge rock...but in other ways these guys seem to be taking a much more direct approach. The packaging on this one is interesting. The CD is housed in a small hardback book and inside are pages featuring some lovely photography. Twelve cool rockers here including "White Lines," "Renegades," "Left Foot Right," and "The End." Cool, loud, and tough.
Mike Ferraro & The Young Republicans - What's Yours Is Mine (Independently released CD, Pop)
The debut full-length release from Hoboken, New Jersey's Mike Ferraro & The Young Republicans. The first thing that everyone will notice about this band is the unusual lead vocalist. Mike Ferraro has a strange drawl-like way of delivering his lyrics...coming across something like a cross between The Velvet Underground and Dinosaur Jr. In addition to Ferraro, the band includes Ralph Capasso on drums and Jonathan Andrew on bass. Twelve smart cuts here including "To Greet You With A Smile," "The Way It Feels," "You Were Free," and "Metal Heart." Housed in a cool digipak sleeve that features some totally cool artwork. Quite a nifty little package from this up-and-coming band...
Sarah Elizabeth Foster - Take Me For A Ride (Promotional CD, Pop)
A straight dose of solid pop from New York's Sarah Elizabeth Foster. This young lady digs artists like Dusty Springfield, Nancy Sinatra, and The Supremes...and you can sure hear traces of these artists (and more) on Take Me For A Ride. Foster's music is much more likely to be well-received by folks into modern commercial music...so we hope she doesn't get stuck treading around in the underground because her music is probably too upbeat and poppy for the average underground snob to appreciate. We have no problems with calculated pop when it comes from the right mental universe...and we certainly get the feeling that Sarah is making music for the right reasons. Her tunes are smart, bright, and ultimately hummable. And she has a great inviting voice that really makes the songs hit the target. Cool oughta-be hits include "Go Home Alone," "Take Me For A Ride," and "Little Love Affair." Upbeat and lovable stuff.
Gnomeo & Juliet - Original Soundtrack (CD, Disney, Soundtrack)
The soundtrack to Disney's Gnomeo & Juliet features the score provided by James Newton Howard as well as old and new songs by Elton John (music) and Bernie Taupin (lyrics). As with all Disney recordings, the sound quality here is top notch and the package is superb. The folks at Disney seem to be making a real resurgence in the twenty-first century with a non-stop string of new classics that seem aimed at both children and adults. There are plenty of familiar tunes here to draw listeners in...as well as new compositions to give folks something completely new to digest. A riveting collection of material including "Hello Hello," "Love Builds A Garden," "The Tiki Tiki Tiki Room," and "Your Song."
Don't lose weight on your own,
Go see a doctor.

Don't heal yourself because you can,
Go see a doctor.

Don't eat right and exercise to stay fit,
Go get pills from a doctor.

If no one else will listen to you
Whine and complain,
Pull out your checkbook,
And go see a doctor.
Harlan Pepper - Young and Old (Independently released CD, Pop)
Harlan Pepper is the quartet comprised of Jimmy Hayes (guitar, pedal steel, harmonica), Dan Edmonds (banjo, keys, vocals), Thompson Wilson (bass, vocals), and Marlon Nicolie (drums, vocals). All four members have only recently graduated from high school. That being the case, listeners will no doubt be perplexed at how mature and well-seasoned the tracks on this album are. The press release that accompanied this CD appropriately compared the band's music to Gram Parsons, Buck Owens, Hank Williams, Joel Plaskett, and Jeff Tweedy. We can hear traces of all of these classic artists...and more. This band is ultimately heading places fast. So many folks will soon be singing their praises...while still more will soon be singing along with their songs. Kickass classy pop cuts include "Great Lakes," "Little Miss Sunshine," "Reefer," and "Burn Out." A string of instantly familiar oughta-be-hits you've never heard before.
Bobby Harrison - Anthology (Double CD, Angel Air, Rock/pop)
Whew...talk about a long and lengthy career. Bobby Harrison was originally in Procol Harum but left early in the band's career to form Freedom. After that band split, he began recording and releasing solo material...but shortly afterward he teamed up with Micky Moody to form the band Snafu. After that band split, Harrison formed Nobody's Business but when their manager was killed in a car crash the band grinded to a halt. The next band he stepped into was Niagara before going solo once again. Anthology collects material that spans across decades of music recorded by Bobby and his bands. This double disc set is so expansive that it is difficult to describe it all within the context of one short review. Suffice to say...if you like rock and pop music you're almost certain to find something here that will absolutely blow you away. This guy approaches music from all kinds of different angles...yet the one constant seems to be his cool, gritty, focused lead vocals. Thirty tracks here that will hopefully make the world more aware of Bobby's substantial contributions to the world of music. Plenty of cool rockin' stuff that's perfect for spring driving...
Hiding In Public - Turned Out Right (Independently released CD EP, Pop)
We were extremely impressed by the last full-length release from Hiding In Public...and this EP has the exact same effect on us. This is one of those rare cases where the guys in the band are doing everything right. The band name is great...the artwork is interesting...the web site is well-developed and easy to navigate...and, most importantly of course, the songs are FANTASTIC. This EP only features four tracks...but every single one is a direct HIT. Hiding In Public songs are basically singalong pop...but they're so smart and direct that you can't help but fall in love with 'em. Hiding In Public is comprised of Jamie Moses (vocals, guitar), David Holland (guitar, pen), Kevin Poree (bass, keyboards), and John Tonks (drums, percussion). Smart songs, great arrangements, and excellent vocals...what more could a pop fan ask for? This is so much better than the average dribble that passes for music nowadays... Can't say enough good things about these guys' music...they're obviously recording for all the right reasons. TOP PICK.


Ezra Holbrook - Save Yourself (Independently released CD, Singer/songwriter)
Ezra Holbrook is a well-connected guy in the Portland, Oregon area. You can tell because of the wide range of folks lending a helping hand on Save Yourself. It would be tempting to label the songs on this album as soft pop...but they're actually more substantial than such a term might imply. Although there are some major differences, in terms of overall sound and approach it seems appropriate to compare Holbrook to Paul Simon. He writes the same kind of homespun genuine introspective songs that Simon is known for. But the main difference is that Ezra's music is much less commercial and far more inspired. With the right backing and marketing this guy could easily transcend the world of the underground and become a major celebrity. He writes great songs with superb lyrics, has an incredible voice, and has a real flair for coming up with appropriately restrained arrangements. Cool flowing cuts include "Save Yourself," "I'll Tell You Why," "Architect/archetype," and "The Wrong, Wrong Eyes." Smart stuff, executed to perfection. Top pick.


Catherine Holder - Catherine Holder (Independently released CD-R EP, Pop)
This one took a couple of spins to sink in...but once it stuck it really stuck in our heads like glue. Brentwood, Tennessee's Catherine Holder is one smart and sassy lady with talent. Holder used to be an actress but is now focusing her attention on making music. Her songs have already been played on dozens and dozens of radio stations across the country and her recordings have also been licensed for the television shows Teen Wolf, Moving In, and World of Jenks. This self-released EP features five tracks of smooth, polished, classy pop. What really caught our attention here are the lyrics. On the first spin you might mistake these songs for more of the same. But if you listen closely you can hear a cool sense of irony and an intriguing sarcastic wit. Our favorite cuts are "Mexico," "Buh-Bye," and "I Can't Let You Go." Smart smooth stuff with brains.
Susan James - Highways, Ghosts, Hearts and Home (Independently released CD, Pop)
Wow...what a refreshingly genuine blast of fresh air. So many up-and-coming artists create difficult artsy music that takes time and energy to understand and get into. Susan James takes the opposite approach...writing and recording almost embarrassingly upbeat melodic pop that is so straightforward that is virtually impossible to dislike. Over the past few years Ms. James has made some amazing connections...and she has managed to open up for several major league players along the way. Highways, Ghosts, Hearts and Home is Susan's fourth full-length release...and this album makes it perfectly clear that this young lady is in it for the long run. Her songs have a slick accessible sound...but underneath it all there's a super talented lady with pure heart, soul, and spirit. Even though she's accomplished a great deal in a short amount of time, Susan James is not a well-known celebrity...yet. But we can't help but think that it's only a matter of time before James becomes universally appreciated for her solid, substantial, and credible approach to music. She's got a fantastic crystal clear voice that rivals many classic artists from the past. Eleven cool expressive cuts here including "Airstream Girl," "A Weed Is Not A Weed (When It Grows Where It Belongs)," "Out in the Woods," and "Goin' To California." Wonderfully vibrant stuff. Recommended. Top pick.


Tommy James - In Touch / Midnight Rider (CD, Angel Air, Pop)
Regular readers may have noticed that Tommy James' name has popped up in these pages several times recently. That's because the folks at Great Britain's Angel Air label have taken it upon themselves to release and reissue many Tommy James albums that, up until now, have been laying around in the vaults. This disc presents two more of Tommy's albums recorded after his main brush with fame in the 1960s and early 1970s. In Touch was originally released in 1976 and Midnight Rider followed quickly afterward in 1977. In Touch is a peculiar album in some ways. It begins with James' own version of "Tighter Tighter" and includes several other originals as well as two cover versions of songs by Gary Glitter (?!). The album is hampered somewhat by a rather tinny sound...but that doesn't prevent it from being an enjoyable spin (we've never heard anything by James that we didn't like). As usual, Tommy's own tunes are the standouts. Midnight Rider is a much stronger album with a much thicker big sound...and the songs are more focused. On this album Tommy presents original tunes as well as covers of four songs by Jeff Berry. We've been fans of Tommy's music for such a long time...it's great to see all of his solo albums finally being released by a company who realizes their relevance. Over 65 minutes' worth of cool music.
Randy Kaplan - Songs For Old Lovers (CD, Yellow Thing, Pop)
Up to this point in time, Randy Kaplan is best known for his albums geared towards children and families (his past albums have been praised highly by several noteworthy publications and web sites). Now with the release of Songs For Old Lovers (his seventh full-length release), he heads off in a different direction. This album is Kaplan's tribute to the music of the 1930s and 1940s...specifically artists like Frank Sinatra, Peggy Lee, Chet Baker, and Nat King Cole. But whereas most albums that tread in this territory present cover tunes, Lovers consists entirely of original songs penned by Kaplan himself. Ten slick cuts here that adequately recall the sound and feel of the past...and the cover art is definitely Sinatra all the way. Cool tracks include "Sad To Be Happy," "I Won't Be Around," and "I Will Always Be The Same."
Andy Kim - Happen Again (CD, Angel Air, Pop)
We've been Andy Kim fans since way, way, way, way back when. We have been heavily influenced by 1960s bubblegum pop and, as such, this man was always somewhat of a legend in our minds because he penned some of our favorite hits from that time period. It seems strangely sad in a way that most folks remember Kim mainly as being the author of The Archies' hit "Sugar, Sugar." It's a great song to be certain, but Andy's own hits were much, much better and more substantial. Listening to Happen Again it seems remarkable that this is the same man who was at one time one of the main folks responsible for the creation of bubblegum music. Nowadays Kim writes and records smooth mature resonant modern pop music that is superbly recorded and produced to perfection. But the one constant...are those remarkably cool focused vocals that can't be mistaken for anyone else. Far from being any sort of 'comeback' album or retreading of past glories, Happen Again is a solid twenty-first century album that stands squarely on its own. Andy isn't trying to re-hash or re-live the past...he's on to bigger and better things now. And the best part is...his new songs sound as great as anything he's recorded in the past. Killer pop cuts here including "3 Days In Heaven," "Judy Garland," "Happen Again," and "Someday." He's always been a major celebrity. And now this album simply re-cements Kim's obvious status as a true legend. TOP PICK.


Kronomorfic - Micro Temporal Infundibula (CD, pfMENTUM, Modern jazz/progressive)
Kronomorfic is the six piece jazz/progressive instrumental group driven by the songwriting skills of David Borgo (tenor, soprano and sopranino saxophones) and Paul Pellegrin (drum set and hand percussion). Joining Borgo and Pellegrin on this album are Bill Barrett (chromatic harmonica), Paul "Junior" Garrison (electric guitar), Nathan Hubbard (vibraphone, marimba), Danny Weller (double bass), and guest artists Jeff Kaiser (trumpet, electronics) and Evan Adams (oboe). That's a lot of players and yet...the tracks on Micro Temporal Infundibula don't come across sounding overplayed or overproduced in the least. The players on this album improvise within a generally set framework which means you have plenty of spontaneity...while there's still enough concrete substance to sink your teeth into. Nine groovy classy cuts here including "Deprong Mori," "Gnomon," and "Ossuary." The band name, the album title, and the song titles are all obtuse and difficult to read and pronounce...and yet the music is, for the most part, easily digestible and instantly appealing.
Noah Kussack - A Momentary Lapse In The Key Of W (CD, 24 Hour Service Station, Pop)
In November 2009 we received and reviewed a totally cool little EP entitled C'est la Vie by the band XOXO. Since that time the band dissolved...but leader Noah Kussack continues to push ahead with his solo career. Because we dug his previous band we figured we would like Noah's new solo album. But we weren't quite prepared for the incredible power pop punch of the first five tracks on the humorously-titled A Momentary Lapse In The Key Of W. This album makes it immediately obvious that Mr. Kussack is one of the most important new songwriters on the planet. He writes super smart upbeat tunes with wonderfully winding melodies and incredible vocals. Pop music just doesn't get much better than this. Incredibly effervescent stuff with brains and balls. This album spins like a double sided vinyl release. The first five tracks are full-blown produced pop, while the remaining seven are self-produced acoustic tracks. While we prefer the first five cuts, there's a lot to appreciate about the remaining cuts as well. Two interesting covers here...a soft reworking of New Order's "Every Little Counts" and a pensive take on Dave Davies' "Strangers." We'd love to hear Noah record an album that combines the best of both words...crashing loud pop side by side with softer pensive material. In any event, there's no mistaking the urgent validity of songs like "Favors and Questions," "The Taxi," and "Life...In General." Killer stuff...truly vibrant and effective. Recommended. TOP PICK.


Everyone will
Always let you
Down.
Lohio - Family Trees EP (Independently released CD EP, Pop)
Intriguing new EP from Pittsburgh, Pennsylvania-based band Lohio. This band is driven by the songwriting skills of Greg Dutton...a fellow whose songs have a nice organic real sound and feel that may be the result of his rural upbringing. Family Trees features five cool modern progressive pop tracks that bear a strong resemblance to Sufjan Stevens at times...except there's a much stronger emphasis on layered backing vocals. In addition to Dutton the band is comprised of Liz Adams, Erik Cirelli, and Paul Smith. These folks are going places fast...as is evidence by cool melodic cuts like "Leave the City, Leave Your Room," "Family Tree," and "Funeral Song." Smart substantial stuff delivered with style. Top pick.


Darlene Love - The Sound of Love: The Very Best of Darlene Love (CD, Legacy Recordings, Soul/pop)
The fine folks at Legacy Recordings have been doing a great job over the past few years putting out deluxe reissues of classic recordings from the past...so when we received The Sound of Love: The Very Best of Darlene Love we were already certain the disc was going to be something special. This album is being released to coincide with Love being inducted into the Rock and Roll Hall of Fame on March 15, 2011...as well as a live concert from Darlene that will be airing on PBS this spring. This CD will probably end up being the definitive "best of" collection by this classy lady. Hearing these tracks, it's incredible how well the music has held up. Instead of sounding dated and odd, Love's songs still have that urgent vibrancy that made them so appealing decades ago. Fans will no doubt fall in love with tracks like "He's A Rebel," "Run Run Runaway," "Stumble and Fall," and "Good Good Lovin'" all over again after hearing these crisp remasters. Seventeen cuts of pure classic BLISS. Top pick.


Low Water - The Taste You Know and Enjoy! (Independently released CD, Pop)
Folks who enjoy getting in on the ground floor will want to get a dose of Low Water sometime in the very near future. These guys have a super cool and super genuine sound that is focused first and foremost on vocal melodies and lyrics. Whereas the average twenty-first century band concentrates mostly on technology and effects, these guys take the exact opposite approach. This band apparently focuses first on substance and second on the recording process. But that's not to say that this isn't a great sounding album, because it is. The songs are just so strong that they don't need all the unnecessary polish and overdubs that are usually used in order to make up for a lack of solid songwriting. Low Water is the quartet comprised of John Leitera (guitar, vocals), Dave Rubin (guitar, backing vocals), Joe Burch (drums, backing vocals), and Turner Stough (bass). Nice smooth tunes...solid vocals...simple arrangements...what more could you ask for? Ten solid cuts including "He's Takin' Names," "Consuela," and "Sideways Sonnet." Cool stuff delivered from the heart. Top pick.


My parents didn't love me.
I was born because they were
Drunk and horny.
I'm just like millions of other
Carbon copy morons
All over the world.

Repeat fifty times until it sticks.
Marbin - Breaking The Cycle (CD, Moonjune, Progressive/jazz)
We don't receive that many submissions from Israeli artists...but when we do the music is usually inspired and interesting. Marbin is the band spearheaded by the talents of Israel's Dani Rabin on guitar and Danny Markovitch on saxophone. Joining Rabin and Markovitch on this album are Paul Wertico (drums) and Steve Rodby (bass). The quartet, accompanied by a smattering of guest artists, presents complex progressive rock music with jazzy undercurrents. This is definitely a crossover album that should appeal equally to rock and jazz fans. The playing is tight, tight, tight...and the two bandleaders have a wonderfully fluid style that is instantly appealing. Housed in a super slick and colorful digipak sleeve, this is one classy collection of heady and intricate music. Eleven compositions here including "Loopy," "Bar Stomp," "Snufkin," and "Winds of Grace." Cool and inventive stuff.*-+
George Michael - Faith (Double CD, Legacy, Pop)
Okay, so we're going to start off here by saying that we've never cared for George Michael. Don't like his music and definitely can't stand his image. We have never cared for the man and probably never will. So why are we reviewing this then? Well...we don't always have to like or admire something in order for it to be included in these pages. And because we know there are a lot of people out there who like Mr. Michael and his music we wanted to make folks aware of this. Faith is probably one of George's best known albums. So, for his fans, this deluxe remastered double disc edition will be a must have. Fans should take note that there is also another edition being released that includes a DVD. Whether you care for Michael or not...this is one classy set that should definitely please the fans.
The world is
Tiny and huge and
There's more than not
Enough room for
None of us
On it.
Nektar - A Tab In The Ocean (CD-R, It's About Music, Progressive)
We were as pleased as punch to receive this one in the mail. Decades ago Nektar was obtainable only for folks who cruised the expensive import vinyl album bins at specialty shops. Though the band enjoyed only limited success in the United States, they had much more success overseas (mainly in Germany). A Tab In The Ocean is probably the band's best known album. They were treading in territory similar to King Crimson, Gentle Giant, Genesis, and even the softer side of Atomic Rooster...but the band's songs were, in some ways, a bit more peculiar and obtuse. The folks at It's About Music have released what is perhaps the definitive version of Ocean...complete with a second disc full of additional tracks from the same time period. It's amazing how well this band's music has held up over time. They were a favorite of ours in the 1970s...and now with the release of this double disc set we can again appreciate what drew us to Nektar in the first place. Amazing stuff that still sounds great. Cool progressive cuts include "A Tab In The Ocean," "Crying In The Dark," "King of Twilight," Gooday," and "Where Did You Go." TOP PICK.


No Strings Attached - Score From The Motion Picture: Music by John Debney (CD, Lakeshore, Motion picture score)
Make no mistake...we hate romantic comedies. Add to this the fact that we can't stand Ashton Kutcher (blech)...and you have two good reasons why we have no interest whatsoever in seeing the film No Strings Attached. But considering how turned off we are by this film...we were surprised to find that we really enjoy and appreciate the musical score created by John Debney. This score presents a wealth of smart, intricate, soft instrumentals that come across surprisingly well without a film to accompany the music. This disc spins like a string of short snippets...twenty-one tracks whiz by in just over twenty-six minutes (!). Smart inventive music that's sure to put a smile on your face. Our advice is to avoid the film...and pick up this disc instead.
Nothing Sacred - Hollywood Striphounds (Independently released CD EP, Hard rock/pop)
We love hard rocker dudes who mean it...and we definitely get the feeling that the guys in Nothing Sacred really mean it. These guys are doing it right...lots of black leather, lots of loud guitars, crashing drums, and throbbing bass lines...long hair...and lots of partying. Reminds us of the 1990s before everything got so fucking calm and boring (!). Only four songs here...but they're all loud and totally bitchin' cuts. Our favorite tracks are "No Way Out" and "You Don't Even Know." Ballsy loud rock played with style and loads of genuine hairy ballpower. These guys are the real deal. Cool hard stuff.
Parlours - Parlours (CD EP, Aqui Estamose, Pop)
We're not big fans of EPs (they just require too much time and energy for such a small amount of music). But then, most EPs that we receive don't come near to reaching the caliber and quality of this EP from Parlours. This band is based in Des Moines, Iowa and is driven by the wonderfully rich female vocalist Dana Halferty who was originally in the band General Sherman. This self-titled EP features smooth, lush, melodic pure pop. In addition to Sherman, the band includes Erik Knudston, Scott Yoshimura, and Becca Smith. This is one of those cases where the folks in the band are doing virtually everything right. Smart heady pop cuts include "I Think I'll Call You Mine," "So Still," and "What's Your Name." Resilient memorable stuff...
The Part Five - The Tightening (CD, Cardboard Sangria, Progressive pop)
We sure admire the way the press release described this band by saying that they are "a latenight confession conducted in a dark bar with spinning eyes and wildly waving arms." Such a strangely accurate way of describing the music on The Tightening. The Part Five is the trio comprised of Brett Barton (guitar, keyboard, vocals), Chris Brantley (drums, vocals), and Gary Pyskacek (bass, pedal steel, vocals). There are so many things to like about this album...the least of which is the fact that the band sounds like so many other bands that it becomes almost impossible to compare them to anyone in particular (!?!). We can hear traces of many of the classic artists mentioned by the folks at Cardboard Sangria...but we would also have to add The Nazz to the growing list of comparisons. Not because the two bands sound alike...but because the overall approach seems very similar. There's a cool, loose, unpredictable feel to these recordings that is sadly missing in the music of many twenty-first century artists. These guys seem driven by the desire to create...and in doing so they manage to entertain themselves and anyone fortunate enough to be turned on by their tunes. Killer groovy cuts include "The Thoroughs," "Interlude and Sorbet," "Black Butterfly," and "The War On Dandelions." We love the slightly unrehearsed sounding vocals and totally kickass guitar riffs. Smart, unpredictable, and ever-so-slightly different. TOP PICK.


Danny Peyronel - Make The Monkey Dance (CD, Angel Air, Pop)
You may not know him by name but you've probably heard Danny Peyronel's music in one form or another over the past few decades. He's been a member of the bands Heavy Metal Kids, UFO, and Tarzan...and he has also written songs for major celebrities like Sade, Bon Jovi, Cher, and Aerosmith. And yet...this album is his only solo album thus far made available to the general public. Make the Monkey Dance was originally released in 2002 in Germany. Now the album receives the royal treatment from Angel Air...now completely remastered with bonus tracks. The album is chock full of commercial pop/rock tunes that all sound remarkably familiar. The disc spins like a non-stop string of hits you've never heard before. Danny's solo album should've made a major splash...but for whatever reason it apparently got lost in the shuffle when it was originally released. No matter...because now it is again available for his die-hard fans around the world. Classy slick cuts include "Makin' Room For Noah," "Affection," "Bigger Than Love," and "This Heart Is Broken."

Phineas and the Lonely Leaves - The Kids We Used To Be (Independently released CD, Modern pop)
Phineas and the Lonely Leaves is the latest band driven by the songwriting skills of Timothy Feeney who was previously in the band RedRoom. After that band split Feeney had a short stint in another band before opting to go solo...but that decision eventually made him to decide to create another full length band in order to play live shows. True to the claim of the press release, Timothy's style of writing can be compared to Bright Eyes. His songs are personal and direct and he has a slightly strange warble to his voice. In addition to Feeney the band is comprised of John H. Pye (drums), Paul Slater (piano), and Mike Spinelli (electric guitar). A few years ago this music would have been termed as emo. But now that the term has (fortunately) died a timely death...we'll just label this as modern pop. Smart personal compositions include "The Kids We Used To Be," "Next Summer," and "Those Were The Days." Smart and well-executed stuff.
There's a very special place
We all go when we die.
It's high in the sky
Way up above the clouds.
It's beautiful and it's peaceful and
It's all in your mind.
Matthew Sawyer & The Ghosts - How Snakes Eat (CD, Fire, Pop)
Hmmm...refreshingly different music from a different perspective. One of the biggest problems we have of late is the fact that so many artists are carbon copies of one another. And when you take in as much music as we do each month lots of artists become one large strange blur because most sound far too similar. Accordingly, Great Britain's Matthew Sawyer is a standout artist. He has an unusual voice, writes strange lyrics, and has a unique overall approach to making music. It's hard to pinpoint exactly what makes Sawyer's music so peculiar. But it most definitely is a strange and acquired taste. But the more we listen to How Snakes Eat the more impressed we are. Although the two bands are very different, the strange underground pop sound reminds us in some ways of The Television Personalities...but the music is a lot more accessible and uh...musical...than such a comparison might imply. Oddball cuts abound here. Our initial favorites include "Mynah Bird Call," "Diamonds," "The Bully Died," and "Blue Birds Blood." We really, really, really dig this one... TOP PICK.


Schiller - Breathless (Double CD, OK! Good, Electronic/pop)
In other parts of the world Christopher Von Deylen (the man who calls himself Schiller) is a major celebrity. Here in the United States...that isn't yet the case. Any guesses why? Well...anyone who's seen the Grammy Awards (BARF!) the past few years knows that folks in America like and support shitty music. Shitty, shitty, SHITTY music. So it's unlikely that Deylen will become hugely successful here no matter how credible his music might be. And that's sad...because this fellow is ten times more talented than most well-known artists in this country. The fine folks at the increasingly influential OK! Good label have done us all a favor by issuing not one but two of Deylen's previous releases: Breathless and Desire. Other reviewers have aptly described Schiller music as world pop and that's probably the best overall way of describing what Christopher's music sounds like. He incorporates sounds and styles for all over the map and back and involves lots of guest artists in his music. These albums contain heavily stylized orchestrated electronic pop music that is fine-tuned to perfection. The sounds are all state-of-the-art...the louder you turn up these tracks the better they sound. In the 1990s this would have fit right in with stuff played in underground clubs across the country. Even though you won't be seeing Schiller perform on the Grammy Awards anytime soon...you can bet that the American release of these two discs will instantly draw a rabid and devoted following for this man. Thirty-two tracks and they'll all smooth as silk. Packaged in a beautifully designed foldout digipak sleeve complete with ultra-cool booklet. A smooth classy ride.
Shotgun Jimmie - Transistor Sister (CD, You've Changed, Pop)
A smart blast of guitar-driven pop from Canada's Shotgun Jimmie. Transistor Sister is this fellow's first full-length album to be recorded in a professional studio...and it's one great big ol' ball of FUN. There are so many pretentious phony artists on the planet. This guy's the real deal. He isn't wearing dumb clothes and isn't aping any of the current cool musical styles. This guy's just doing what he loves to do...and in doing so his general good vibes tend to be rather infectious. Imagine mixing the sound of The Cars with My Dad Is Dead and you may begin to have some idea of what Shotgun Jimmie sounds like. The songs on Sister are presented simply with wonderfully groovy guitars, charging bass lines, and plenty of steady cool rhythms. But it's Shotgun Jimmie's direct personal presence that makes his music so special. This guy is so genuine and sincere that you can't help but love his brand of simple catchy pop. Sixteen killer tracks here including "Late Last Year," "Suzy," "Stereo and the Stove," "Masterpiece," and "Bar's Closed." This one begs to be played again and again and again. TOP PICK.


Tommy Simms - Then The Archers Bowed and Broke Their Bows (CD, 24 Hour Service Station, Pop/rock)
Interesting underground guitar-driven pop/rock from Savannah, Georgia's Tommy Simms. True to the claim of the press release that accompanied this disc, Simms' music combines elements from a wide array of sources including Portugal The Man, My Morning Jacket, The Dear Hunter, Wilco, Band of Horses, and Crosby, Stills, Nash & Young. What appeals to us most about this album are the slightly rough edges and loose overall vibe. Instead of coming across like songs polished to the point of being boring, Then The Archers Bowed and Broke Their Bows comes across sounding like real people making real music. This guy's already gaining attention with his music and it's easy to see why. Tracks like "32 Seconds," "Give the Lights to Everyone," and "Someone Like Me" are smart, resonant, and intriguing.
The Singleman Affair - Silhouettes At Dawn (CD, Cardboard Sangria, Pop)
Subtle moody soft underground pop. Fans of classic artists from the past like Nick Drake, Donovan, and Tim Buckley will find Silhouettes At Dawn ultimately appealing and real. The Singleman Affair is the project spearheaded by Daniel Schneider, a fellow who obviously knows how to hold the reigns on his ego. We couldn't help but notice that the press release that accompanied this disc barely even mentioned him by name (admirable). This is not the sort of album that blows you away on the first spin. Schneider's tunes are remarkably personal and subdued...but after several listens the points do indeed come across crystal clear. The more we spin this album...the more resilient the tunes become. Over 43 minutes' worth of music here...our favorite tracks include "If I Only Fell In Love When I Was Young," "Wings," "Sit & Worry," and "Do You Feel." Smart stuff with a genuine sound...totally groovy. TOP PICK.


Megan Slankard - A Token of the Wreckage (CD, Daily Acts, Pop)
This album will undoubtedly be a commercial success. A Token of the Wreckage is the third full-length release from San Francisco, California's Megan Slankard. This young lady has already had a great deal of success after the release of her first two albums. Wreckage took about three years to record and after spinning it we can see why. These songs feature winding melodies and intricate arrangements and that silky smooth voice that already has fans around the world captivated. Slankard has her road ahead well paved. She's received numerous awards for her previous recordings and has opened up for many major celebrities. This album will no doubt solidify her place in the world of music. These songs are slick and have a big sound...and they're just the kind of smooth pop that twenty-first century fans long for. The packaging on this one is incredible...featuring some fantastic illustrations created by David Ball.
Michael Stanley- Shadowland (CD, It's About Music, Pop)
The 22nd (!) full-length release from Michael Stanley. There aren't many artists who can keep their career going for three decades or more...but Stanley keeps on kicking and doesn't even give the slightest signs of giving up or calling it quits. Our guess is that Michael's fans have probably stuck with him for as long as they have because he gives them what they want. Shadowland presents straightforward instantly catchy rock/pop tunes presented simply without a lot of unnecessary ingredients muddying up the mix. Stanley has a great rock and roll voice that provides the perfect focal point for his music. No underground artsy noise here, no schmaltzy twenty-first century audio tricks...just straight-from-the-hip tunes played with guts and style. Plenty of oughta-be hits here including "It's All About Tonight," "Come On Down," and "How's That Workin' Out For You."
Starry Saints - Serenade (CD, Comet Rock, Pop)
This band immediately caught our attention because members Allen Davis and Clint Sargent originally played together in The High Violets. After going their separate ways for the past few years the two eventually hooked up with Jason Wann and the band Starry Saints was born. It would have been easy to listen to a few seconds of a couple of songs on this disc and quickly yank it and go onto the next because the songs, admittedly, sound like many other modern pop bands we've heard of late. But upon closer inspection the differences become obvious. These songs are not modern throwaway pop. These guys write some truly groovy pop tunes that were recorded with acute attention to detail. These spacey groove-driven tracks recall many classic artists from the past including Love and Rockets, Chameleons UK, and Stone Roses among others. Serenade has a nice big thick sound without ever sounding overproduced. The layered vocals sound great...and those cool subtle otherworldly sounds floating around in the background are the perfect icing on the cake. This one's immediately going on our MP3 player for some serious spinning while at the gym. Killer tracks include "Angels," "Unseeing Eyes," "Hello," "Wild Horses," and "The Sea." Great cerebral pop with staying power. TOP PICK.


Stereoflower - It's Alright, It's OK, Satellite Commander (CD, Walking Horse, Pop/rock)
The debut full-length release from Stereoflower. This band began as the solo project created by Alex Elbery but quickly developed into a full band. It's Alright, It's OK, Satellite Commander is an album that commands attention. These tracks could be described as hard pop or mid-tempo rock, depending on your perspective. What will probably grab most folks' attention initially are Elbery's vocals. He has a slightly unrehearsed sounding raspy voice that is unmistakable and unique. But it's the songs themselves that are the real meat here. These ten guitar-driven cuts are smart and pack quite a punch in terms of power. Our initial favorites include "Satellite Transmission," "We All Think You're Dreaming," and "What Goes Around (Gets Lost)."
Avery Sunshine - Avery Sunshine (CD, Soul/pop)
There's a totally cool and captivating new soul artist on the horizon...and her name is Avery Sunshine. We were impressed by a couple of the videos we saw on Ms. Sunshine's web site...but it wasn't until we downloaded her entire self-titled album that we began falling in love with this enchanting lady's music. Avery writes and records music that combines the best elements of 1970s soul with threads of blues and gospel music. It's a winning combination that absolutely works. Whereas most modern soul artists tend to inject rap and hip hop into their music to make it seem more current, Avery keeps her music pure. She's got a real knack for writing cool soulful tunes...and the lady has a velvety voice that is truly magic. The lead track on the album ("All In My Head") is a stunningly juicy slice of funky soul that will no doubt have music fans clawing for more. "I Got Sunshine" is another track that will undoubtedly become a standard in the coming years. Whether she's belting out her gospel flavored soul or letting her softer side show, on her debut album Avery proves that she's in it for the long run. A killer album from start to finish. Recommended. TOP PICK.
(Live performance, February 13, 2011 at The Bessie Smith Cultural Center, Chattanooga, TN)
We were fortunate indeed to catch Avery Sunshine performing for a special Valentine's Day concert and dinner at The Bessie Smith Cultural Center in Chattanooga, Tennessee. We had never been to this particular Performance Hall...wow. Wow, wow, WOW. This is one beautiful venue, professionally run, and just perfect for an intimate evening of music and fun. Any artists heading through Chattanooga should consider playing at this venue. When we arrived the guys in the opening act were just finishing up which was great...because this was apparently an off night for the duo. After a brief break Avery and her band took the stage...and the hall was immediately transformed into the groovinest place in the city. Ms. Sunshine has so much going for her...not the least of which is a magnetic personality (and one of the most infectious smiles on the planet). She reminds us a great deal of a very young Diana Ross...looking genuinely as happy as hell, all the while singing her heart out because that's what she loves to do. Sunshine's backup band was incredible...a drummer, guitarist, and bass player who were so tight that they had the crowd instantly moving and grooving along with the music. We were already impressed with Avery's songs that we had heard on her CD...but in concert she was a much more powerful and formidable force to be reckoned with. She can really wail when the mood strikes...and her frequent use of the call-and-response really appealed to the audience. In between tunes Avery treated fans to stories about her life...and she came across refreshingly genuine and funny. From the start of the concert until the last note, Avery had her audience in the palm of her hand. And that's really saying something...particularly when you consider the fact that she performed the entire show sitting down at her keyboard (!). Avery is, without a doubt, one of the most magnetic performers around in the twenty-first century. She has real stage presence and she isn't afraid in the least to interact with people (some of her facial expressions are totally priceless). After treating folks to a nice smattering of tasty songs from her CD, Avery politely tried to wrap things up...before folks jumped to their feet demanding more. Which they got, of course, as Avery and her band played three encores which (finally) sparked some of the crowd to get up and dance. A magical evening in so many ways...and as we were leaving we could still feel Avery's voice and spirit clearly in our minds. There's an incredible buzz on the street about Avery and her new album. You can bet that over the course of the next few months...and years...you will be seeing and hearing more and more about this lady and her music. She's a true one of a kind...and we were fortunate indeed to catch her at this early stage of her recording career. TOP PICK.


3:33 - EP-1 (CD, Parallel Thought, Experimental)
A particularly curious little EP with mysterious qualities. The unnamed musicians in the band 3:33 are playing the game Residents-style. No names are mentioned...there are no publicity photographs of the band's faces...none of the usual crap. Just odd underground sound experiments that range from strange to spooky. The only possible comparison we can come up with here is Mick Harris's Scorn project...and that's mainly because of the peculiar dub rhythms supporting these tracks. The song titles are as odd as the songs themselves: "333N3," "333N5," "333EP3"...nice and easy to remember, eh? One thing is obvious...someone somewhere really really likes the number 3...
Texting is
Typing so don't call
Typing
Texting.
The Unravelling - Everything Is Normal (CD, Setting Sun, Synth pop)
We've heard and written about quite a few Australian bands over the past few years...but this band is possibly the first we've come across playing in this specific genre. Everything Is Normal is the debut full-length release from The Unravelling...a quartet whose music recalls techno / synth bands from the 1970s and 1980s. The band is comprised of Ciara McKeown (vocals), Jonathan Fae (keyboards), Dr. Pete (guitar), and Rixx (drums). We particularly like the fact that the band keeps an electric guitar squarely in the mix...it gives the tunes a bit of extra bite. We heard quite a few bands experimenting with this genre in the late 1990s and early 2000s...but lately there seem to be fewer bands playing this style of music. These folks have got it right. Their tunes are smart and their arrangements are tweaked in such a way that they absolutely provoke dancing. Groove-oriented pop tunes include "Come Undone," "Doctor," "Skylights," and "Time Bomb." Cool stuff.

Voxhaul Broadcast - Timing Is Everything (Independently released CD, Pop)
During the first spin or two we liked this album but weren't blown away. But a few spins more...and we found ourselves falling in love with the music created by the guys in Voxhaul Broadcast. True to the claim of the press release, the band effectively marries the sounds of classic R&B with the British Invasion...updating both sounds firmly into the twenty-first century and beyond. While on the surface the songs on Timing Is Everything might appear to just be more overproduced modern pop...when you begin digging beneath the surface you find a great deal of substance that most bands would kill for. The songs are what make this album so wonderfully resilient. The band is tight, tight, tight...and they're not afraid to layer their tunes with plenty of audio padding and flex their musical muscles. There's apparently a huge buzz out there in the world about these guys...so much so that we won't even begin to mention all the folks singing their praises and all the places where the music has already been used and/or played. Suffice to say...these guys are on FIRE. And in this instance, the heat/fire is well deserved. Killer rockin' tracks include "Leaving On The 5th," "Loose Chains," "Rotten Apples," and "Crash the Car." This will easily end up being one of our favorite commercial releases this year. Killer stuff from a totally killer band. TOP PICK.


Kristina Westin - In The Back Of My Mind (Independently released CD, Pop)
Sweden's Kristina Westin originally made her mark in the world of music when she was in the band The Valets in the late 1990s. Since that time she has embarked on a solo career, focusing more and more on super polished country-tinged pop. In The Back Of My Mind is an extremely accessible album full of super slick well-arranged tunes that allow the listener to focus on Kristina's smooth and inviting voice. Westin has already had a good deal of success in her native country. Now, with the release of this album, her goal is to spread some of that success here to the United States. Ten polished hummable cuts here including "I'm At War," "Stay Another Year," and "Please Get Away."
You'll wonder where
The yellow went
When you wonder
Where the yellow
Went.
Winter's Fall - At All Angles (CD, Velvet Blue Music, Pop)
Hmmm...we had to spin this one several times in order to get a grip on where these guys are coming from. Winter's Fall is the Berkeley, California quintet comprised of Peter Winter Stanley (vocals, guitar), Keith Gidlund (drums, piano, rhodes), Pete Gidlund (guitars, loops, synthesizers), Hans Ashlock (bass, synthesizers, B3), and Jody Clarke (pedal steel). The appropriately titled At All Angles presents songs that sound something like a cross between Built To Spill, My Dead Is Dead, and Guided By Voices if all three were swirled together and spiced up with a Western flavor. What really separates this band from others are the vocals (a slightly rural type voice that one normally doesn't hear in this style of music) and the peculiar presence of a pedal steel guitar (again, not usually used within the context of modern rock music). Stanley writes the tunes and the rest of the band fleshes them out. What is probably most interesting here is how well the pieces fit together. This is the band's third full-length release which took about three years to record. Interesting lyrics, well-thought out melodies. Cool and different.
Wolf Ram Heart - Betrayal of Hearts (Independently released CD, Pop)
Very soothing...and very very satisfying. Press releases so often make unrealistic claims or they're not based in reality. When we read the initial comparisons and descriptions of this band's music it sounded too good to be true. But after spinning Betrayal of Hearts a half dozen times we realized that all the claims were indeed valid and real. This band is driven by the songwriting skills of David James. James had a difficult childhood that was hampered by a condition called slipped capital femoral epiphysis (a hip condition) which caused him to spend a great deal of time in the hospital alone. During that time he was inspired by The Monkees television show (!)...and the band's music still inspires him to this day. Hearts was recorded on a rural farm in about one year. You can almost feel the effects of recording in such an environment here. These pure pop songs have cool organic sounding electronics floating in the background. And the songs truly do sound like classic pop songs with traces of 4AD / Creation Records artists hovering around in mid-space. Some of the tracks on this album remind us of Starflyer 59 at times. Beautifully captivating cuts include "Betrayal of Hearts," "Viewgirls," "Mansions," and "His and Hers." This is truly an inspired album...and an obvious TOP PICK.


A
Aaron & Andrew - To be brave
Also - Music belongs in the background
Ancient Astronauts - Into bass and time
Flo Anito - No dustbunnies
Axess - Fusion
A Cat Called Cricket - When leaves fall
B
Barbarellatones - Confessions of a teenage prostitute
Ray Barnard & The Reverberation - Tinted windows to the soul
John Bartyl - Finally
Bedhed and Blondy and the Sleepwalkers - Nuthin'...
David Berkeley - Some kind of cure
Mark Berube and the Patriotic Few - June in Siberia
Black 100s - Fins
Blank Pages - Absolute uncertainty
Jesse Brewster - Jesse Brewster
Bree Bruns - Bree Bruns
Broken Poets - Broken Poets
Frank Butrey - Malicious delicious
C
Call Off The Search - What doesn't kill us...
Cavemen Go - Someone's always dying to break my heart
Ceaser Pink & The Imperial Orgy - Four legs good two legs baaad!
Paul Coady - Driftin' years
Turner Cody - Gangbusters!
Company Car - Stop hitting yourself
Copernicus - Cipher and decipher
Jay Crocker - Jay Crocker
D
Daddy Lion - Daddy Lion
Damngivers - Damngivers
Dana and Lauren - Dana and Lauren
Jenny Davis - Inside you
Arron Dean - MPLS
District Attorneys - Orders from...
Dogs and Bones - 2.1
Alberto Donatelli - Non calpestare il mio giardino
Drawn From Bees - Cautionary tales for the lionhearted
Duchess Leo - Golden gray
Duomarine - Depth of sound
Brennan Dylan - Bullet ride
E
Eksi Ekso - Eksi Ekso
Eleven Dollar Life - Shatter the Silence
Eulogies - Tear the fences down
Everybody Wants To Be A Cat - Disney Jazz Volume I
John Eye - Cannonicus 3.14
F
Falling Blind - Comets
Marc Farre - One hand on the night
Duncan Faure - Anthology
Favorite Shape Triangle - Against time
Filmi - Xenith anon
Five Eight - Your god is dead to me now
Foghat - Last train home
Forgotten Door - Unlocked
Fostar - Believe
Casey Frazier - After autumn
Freezzas - Trdonja
F-units - Alone in babylon
Eleanor Fye - Love stays on
G
Alekos Galas - Mediterranean breeze
Duke Garwood - Dreamboatsafari
Matt Gary - I'm just sayin'
Giant Hand - Starting as people
Mike Gibbons - Marigolds: the Bangkok sessions
Dave Goddess Group - Something new
Barry Goldberg - It's all my vault
Grascals & Friends - Grascals & Friends
Gray Lions - Run wild
Dottie Grossman & Michael Vlatkovich - Call and response
Gunslinger - Early volumes 1
Jeff Gutman - Through the night
H
Hammer No More The Fingers - Black shark
Havknotz - Music life pain
H Bird - Operation fascination
Hit & Mrs. - Mind split apart
John L. Holmes - The Holmes stretch
Sam Humans - Life Free / Heligoats - Let loose
I
Imaginary Cities - Temporary resident
In Bloom - all my potential
INXS - Mystify
J
Jenocide - Knee deep
JSB - When all is said and done...there'll be a lot more said than done
K
Kellarissa - Moon of neptune
Kentucky Thunder - 'Bout damn time
Chad Kichula - Killer
Andy Kim - I forgot to mention
King Kong Magnetics - Futuristic money makers
Libby Kirkpatrick - Heroine
Wes Kirkpatrick - Naps & nightmares
L
Laneous and the Family Yah - Scissors
Last Royals - Last Royals
Jerry Leger - Trraveling grey
Marissa Levy - 63 songs about joe
Lick and a Promise - Come together in the morning
Trey Lockerbie - Light therapy
Donna Loren - Love it away
Donna Loren - Does elvis in hawaii
Carlo de Lorenzi - Four seasons in one recess
Lubec - Nothing is enough!
Gary Lucas & Gods and Monsters - The ordeal of civility
Lunatic Soul - Lunatic Soul
Lydia Lunch & Philippe Petit - Twist of fate
M
Madison Square Gardeners - Teeth of champions
Tim Mahoney - Live from the sky
Man Ray - Tokyo joe
Carol Martini - Petals of the red magnolia
May Day Orchestra - Ota benga
Midget - City drop
Cory Mon and the Starlight Gospel - Turncoats
Money In The Banana Stand - There's always...
Monte Negro - Cosmic twins
Gaby Moreno - Illustrated songs
Mournblade - Anthology - vol. I
Mousy Brown - Bronze turbo
Myself - Punk floyd
N
Gilbert Neal - Vultures and diamonds
Lee Negin - Hungry ghosts
Nexcyx - Queen
Nylon Pink - Nylon Pink
O
1 - 10's - Fighting for a golden age
Lutalo "Sweet Lu" Olutosin - Tribute to greatness
Open Feel - Open Feel EP
Operation ID - Legs
Carey Ott - Human heart
Ox - Silent night and other cowboy songs
P
Laura Peek - Key
Pepper Dome - Chaos point
Police Teeth - Awesomer than the devil
Poor But Sexy - Let's move in together
Primal Static - The curtain of many faces
Project S.N.A.R.E. - Project S.N.A.R.E.
Psychopathic Romantics - Pretty prizes
Q
R
Adam Rader - Any way I can
John Ralston - "Jesus Christ" b/w "A Marigy Xmas"
Genya Ravan - I won't dry anymore...
Rethink Forever - Vocal music of Peter Hannan
Leslie Revelle - That little girl
Robinson - England's bleeding
Roch - Lightweight bipolar mania
Clea Roddick - Songs of the year: Vol. 1
Eldridge Rodriguez- You are released
Laura Roppe - I'm still here
S
Kekell Sa - Fortaleza
Micky Saunders & Dan Susnara - Riding on the moonbeams & analog slim in luddite land
Lisa Savidge - Lisa Savidge
Robert Schroeder - Cream
Shawn Bell Quintet - Things yet unknown
Side B - Greatest hits
Simon Says No! - Simon Says No!
Ruth Purves Smith & The 581 - Out in the storm
Snowblink - Long live
Soldier Come Home - With psalm 131
Sound of Growing Up - Drifting
Soup - The great awakening
South Cry - Blue moon
Sprains - Imitate art
Spring Breakup - It's not you, it's me
Jacky Stone and His Ugly Bones - Blarg! All over Wrigley
Storms - Lay your sea coat aside
Sunol - Ohlone
Sunrise - Spread the word
Sunshine Factory - Lower away b/w Tidal waves
Sunspot - Major arcana
Dan Susnara - Vent grin and conquer
Jacqui Sutton - Billie & Dolly
Oliver Swain - In a big machine
Sweetkiss Momma - Revival rock
T
MJ Territo - Down with love
Testa Rosa - II
Tiptons Saxophone Quartet - Strange flower
Truth and reconciliation Commission - Songs about dying
Twilight Hotel - When the wolves go blind
Twisted Sister - Club days volume 1: The studio sessions
Two Guitars - Bending time
U
Uglyography - Undercover new machine
Using Bridge - Using Bridge
V
Various Artists - Ventis secundis, tenne cursum: This is progressive rock!
Various Artists - Space Escapade Unit 1
Various Artists - Manitoba Music
Various Artists - War Horses! Angel Air Rocks!
Vtg - Love is letting go
W
Walkability - Important singing gino ties
Brian Walsby - Manchild 5
Samuel Locke Ward & The Boohoos / Mumfords - Split 7" E.P. 33 1/3 RPM
Mike Watt - Hyphenated-man
Way Yes - Way Yes
Bob Wayne - Outlaw carnie
We Is Shore Dedicated - We Is Shore Dedicated
Joseph Allen White - Things change
Marty Williams - Long time comin'
X
Y
Kenny Young - Simple things
Z
Inna Zhelannaya - Cocoon