April 2016 Comics, Poetry, and Reviews by

Stream "Bastard Art"

*Top Picks =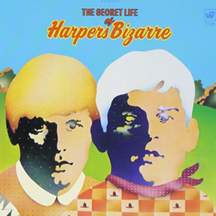 Thought for April 2016:
Revisiting Harpers Bizarre
We recently put everything the guys in the 1960s iconic pop band Harpers Bizarre recorded onto our hard drive. And no big surprise...the music still sounds fantastic.

Listening to these albums again, we began to wonder...why is it that this band seems to have gotten lost in the shuffle? After all, over time everyone seems continually mesmerized by similar artists like The Carpenters, Burt Bacharach, The Beach Boys, and Van Dyke Parks (all of whom we love, of course). But for some reason Harpers Bizarre seems to be only occasionally remembered for "The 59th Street Bridge Song (Feelin' Groovy)." Considering the wealth of great songs they recorded, it sure seems like these guys deserve more credit for their contributions to the world of music.

While the previously mentioned hit and "Anything Goes" were both totally groovy songs, there are many more cuts the group recorded that weren't hits at all that are even better. They had an incredible knack for choosing the perfect songs to record. The studio tricks on their albums were way, WAY ahead of their time. And we couldn't even begin to count all the modern pop groups whose vocals seem directly influenced by the heavenly voices, meticulous harmonies, and intricate arrangements.

Harpers Bizarre members were Ted Templeman, Dick Scoppettone, Dick Yount, Eddie James, Tom Sowell, and John Petersen.

The band recorded the following five albums (plus there's a more recently released comprehensive singles collection):

Feelin' Groovy
Anything Goes
The Secret Life of Harpers Bizarre
Harpers Bizarre 4
As Time Goes By

The virtually unknown Secret Life of Harpers Bizarre remains our all-time favorite.

Do yourself a favor and get everything that was released by this sadly forgotten group...you won't regret it. Harpers Bizarre recorded some of THE BEST 1960s pop music, period. Way beyond just cool...this stuff is...essential.

* * * * * * * * * * * * * * * * * * * * * * * * * * * * * *

Wilder Adkins - Hope & Sorrow (Independently released CD, Pop)
Soft, pensive, reflective. If you're looking for dance music or something to make you laugh, Hope & Sorrow probably isn't the album you're looking for. In other words, these tunes are something you need to be in the right mood for. With that in mind, there's a lot to enjoy and appreciate here. Wilder Adkins writes and records very smart, very articulate underground folk/pop with exceptional lyrics and melodies. A lot of folks who work in this vein of music tend to sound very much like one another. Adkins is different, and it's mainly because of where his head is at...and his ability to truly channel and focus. Interestingly, Wilder was originally from Marietta, Georgia (!?) but now lives in Birmingham, Alabama. There's something slightly sad about some of these songs and many of them seem/sound extremely personal and reflective. This is one of those cases where the more you hear the tunes the better they sound. Twelve heartfelt inventive tracks including "Dreamer," "Cherry Blossoms," "Sericea," and"Wild Things." Well done from start to finish.
Your cheap
Alter ego
Is shoddy and
Ridiculous.
Apollo Chamber Players - Blurred Boundaries (CD, Navona, Classical)
Based in Houston, Texas, Apollo Chamber Players is a quartet with an intriguing direction and focus. According to the liner notes on this release, the players are "...a nonprofit chamber music organization that explores the cultural and folkloric influences in classical music." It is comprised of Matthew J. Detrick (violin), Anabel Ramirez (violin), Whitney Bullock (viola), and Matthew Dudzik (cello). The Players have been making music together since 2008 and they've received overwhelming positive response from listeners and critics along the way. Blurred Boundaries is divided into six sections, with each being devoted to a different composer. The Players cover music written by Libby Larsen, Henry Thacker Burleigh, Florence Beatrice Price, Erberk Eryilmaz, Hajime Komatsu, and Marty Regan. Accordingly, it seems obvious that these four musicians are interested in exposing people to artists they may have never heard before rather than replaying the same old tired standards from the past. If you love strings, you will love this album. These four musicians are acutely connected with their instruments. The choice of material is excellent and the playing is superb throughout. There's close to 70 minutes' worth of music here...and every second resonates with pure sincerity and talent.
Francesca Arnone & Mikylah McTeer - React (CD, Ravello, Classical)
Refreshing and slightly peculiar music from Francesca Arnone and Mikylah McTeer. Arnone plays flutes and McTeer plays violin, as they present their interpretations of compositions by Ben Johannsen, David Taddie, Russell Pinkston, and Margaret Schedel. This might be your standard straightforward affair except for the fact that the music also involves the use of an interactive computer. The results can be extremely strange and even slightly hallucinogenic at times. Arnone is currently an Assistant Professor of Flute in the School of Music at Baylor University. McTeer is an Associate Professor of Violin at West Virginia University and Coordinator of the SVU String Area. If you think all professors are stodgy and old fashioned, think again. React is an eye-opening venture into the world where traditional instruments merge with computer manipulation. So even though both of these ladies might appear to be very normal and conservative, their music actually breaks new ground and ventures into bizarre unknown terrain. Some of this music is so far out that it tends to travel out of the Classical field altogether, teetering into the world of spontaneous experimental electronics. Truly adventurous and unpredictable, this is an album that will appeal to fans of both classical and progressive music. Top pick.


Baskin - Original Motion Picture Soundtrack by Ulas Pakkan (CD, Lakeshore, Soundtrack)
A different sort of soundtrack recording, thanks to the unique talents of Ulas Pakkan. We've not seen or heard this fellow's name until now. But after hearing the soundtrack he created for the film Baskin, we won't forget him. Directed by Can Evrenol, this bizarre film tells the tale of a group of policemen who enter a trap door into Hell and... Well, you can see and read more about it on the movie's web site (link above). Sounds like really, really strange stuff. We watched the trailer and were instantly intrigued. Baskin is definitely on our list of wanna-see flicks. But back to the music. Pakkan has created some really spooky, strange sounds for this one. Some tracks are purely electronic while others incorporate classic instruments. But no matter what the composition, Ulas always manages to come up with something interesting and intriguing. Some of this reminds us of Brian Eno while other tracks...don't really remind us of anyone. There's a lot to appreciate on this 60+ minute extravaganza. It's sure to sound amazing at the theater...
Joseph Bishara - The Other Side of the Door (CD, Lakeshore, Soundtrack)
This is the first time we remember having seen an album presented like this. The Other Side of the Door is a soundtrack album, but on the front cover and side, it appears to be an album by a solo artist--no mention is made of the movie and there is no mention of it being a soundtrack. The only reason we became curious is because this was released by the folks at Lakeshore who are usually associated with soundtracks. So a quick search on the internet revealed that this is, indeed, a soundtrack album. This could be an interesting twist in how scores and soundtracks of the future will be released in the future. Artists creating the music for movies and television have been in the background for far too long so it's about time they get credit where credit is due. And particularly in this case, as this soundtrack features some truly frightening and amazing stuff. The movie's plot involves communicating with the dead. After hearing this utterly bizarre collection of compositions, you may very well feel as if you've been speaking with the dead yourself. Incredible stuff that is truly intense and spooky. This makes us want to check out everything that Joseph Bishara has recorded. It's that good. Chilling tracks include "The Other Side," "Door Opened," "Dying All Around," and "Deity Invoked." Truly intense...whew. Highly recommended. Top pick.


The Blessed Isles - Straining Hard Against the Strength of Night (CD, Saint Marie, Dream pop)
Beautiful dreamy pop stuff that ought to be an instant favorite among underground pop fans. The Blessed Isles was originally a one man band created by Aaron Closson. But with the addition of Nolan Thies, the band is now a duo. Straining Hard Against the Strength of Night is an exceptionally well-crafted album full of nifty sounds and cool melodies. In some ways, this music reminds us of artists like Joy Electric and/or Starflyer 59, mainly because of the vocals and some of the synthesizer sounds. These two cool fellows keep things simple for the most part, and that's probably what makes their music stand out the most. What's surprising to us about these cuts is how danceable they are. They're dreamy and hypnotic, but the songs are also centered around totally addictive rhythms that put the listener into an instant state of motion. As if the songs weren't enough to please, this album is housed in a striking tri-fold digipak sleeve that is just beautiful. Ten captivating cuts including "Caroline," "Confession," "Touch," and "Proxy." Recommended. Top pick.


Bloody Knives - I Will Cut Your Heart Out For This (CD, Saint Marie, Hard electronic pop)
These guys blast out of the gate with some intense sounds on the very first track ("Cystic"). The song is an immediate attention grabber and sets the tone for the album. Coming at a point in time when most music is safe and predictable, the folks in Bloody Knives immediately assault their listeners with volume, noise, and wild attitude. Imagine combining shoegazer bands from the 1990s with early British bands on the Factory Records label...then speed everything up to a totally frantic pace...and you might begin to have some idea of what this music sounds like. The label's web site says that this album "...exists in a world of forgotten places, the dark corners of empty cities, decaying buildings filled with vacant people, in the world of the lost and broken" (our compliments to whoever wrote those words.) I Will Cut Your Heart Out For This is a harsh and intense album that will probably be too noisy and aggressive for casual listeners. These folks' in-your-face approach works, however...and our guess is that listeners wanting something on the cutting edge will totally dig this stuff. If you want to experience a real blast, check out the band's video for the tune "Reflection Lies." WOW.
The Bones of J.R. Jones - Spirit's Furnace (Independently released CD, Pop/folk/blues)
We were real impressed with this fellow's debut album that came out in 2014 (Dark Was the Yearling). This, the follow-up, is just as good or better. All the people immersed in Americana music these days might be somewhat confused or perplexed by this music because it sounds like the real deal. There are rough edges and things aren't slicked up into twenty-first century perfection. The Bones of J.R. Jones is the one man band created by Jonathon Linaberry, a fellow who seems to draw his inspiration from artists from long, long ago. His songs combine elements of folk, blues, rock, and pop. But what really makes it all work so beautifully is the delivery. This guy is truly focused on what he's doing, and his presence comes through loud and clear in his music. The last album was a hit with critics and other musicians. Our guess is that Spirit's Furnace is the one that will really rally the fans around this cool and talented guy. Nine nifty cuts delivered with style and focus. Our favorites include "13 Kinds," "Hammers and Nails," "Wedding Song," and "Dry Dirt (Stripped)."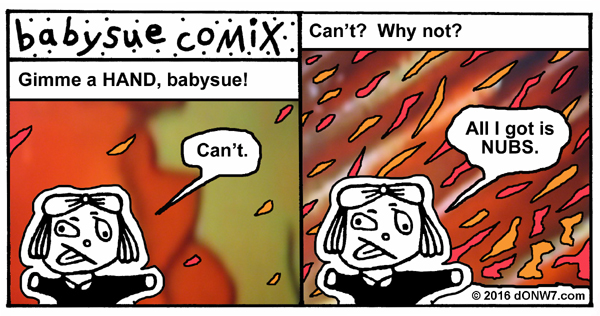 Brooklyn - Original Motion Picture Soundtrack: Score by Michael Brook (CD, Lakeshore, Motion picture score)
Some soundtracks consist of music that fits comfortably in the background while others feature music that can stand on its own with or without the film. The soundtrack to Brooklyn most certainly fits into the second category. This album features some absolutely beautiful music that has been executed to perfection. Composer/musician Michael Brook has been making music for quite some time now. His career began years ago playing with artists like Brian Eno, David Sylvian, Nusrat Fateh, Ali Khan, The Pogues, and Jane Siberry (whew!)...before he began delving into the world of music for film. Brooks' music delves into all sorts of musical terrain . The score for Brooklyn could just as easily be absorbed as a classical music album. These compositions are smooth, reflective, precise, and ultimately very dreamy. We haven't seen the film yet, but we would guess that this music is probably one of the essential ingredients that is causing a reaction from viewers. Twenty-four intricate cuts here including "Packing for the Voyage," "Deck Discussion," "Letter To Home," and "Goodbye Ellis."
Childhood's End - Original Mini-Series Soundtrack: Music by Charlie Clouser (CD, Lakeshore, Television show soundtrack)
Peaceful aliens invade earth and create what appears to be utopia, although it comes at a price. The basic story for this mini-series comes from a 1953 science fiction novel (of the same name) by British author Arthur C. Clarke. The music for the series was created by Charlie Clouser who, interestingly, was previously a member of the band Nine Inch Nails. But if you're expecting thunderous industrial rock here, think again. Clouser's music for Childhood's End is subtle, thought provoking, and overall slightly odd. This album has a nice, thick, slick big sound...which is exactly what we'd expect these days from any soundtrack on the always-essential Lakeshore label. There's a lot of music crammed onto this disc...over sixty-eight minutes of mind altering music. Our favorite cuts include "Name Was Milo," "Honeymoon Suite," "Jennifer Followers," and "Dying Earth."
The cup
Is for what name will call
Dixie.
drop.kick.pop - Plastic Hallway (Independently released CD, Pop)
We were intrigued with this one the moment we read the band name. drop.kick.pop. Hmmm...now here's someone who's not taking the normal or usual path. The music on Plastic Hallway is somewhat of a throwback to the 1990s. There for a few years, the world was totally inundated with artists and labels using words like trance, trip hop, ambience, and more to describe the smooth, groovy, laidback music they were creating and releasing. The tracks on this album remind us very much of that time period. We loved all those groovy sounds, so this disc immediately pushed the right buttons for us. drop.kick.pop is the solo project created by a young man named Christopher Schreiner. Unlike some folks who delve into the world of electronics, Schreiner is a real musician (for proof of this fact listen to some of the tasty guitar licks on "Ravel"). For the most part, these compositions have a nice sparse open sound so that the listener doesn't feel a sense of clutter or overkill. If you like groove music to set a mood, you'll find plenty of that here. Ten creative cuts including "Dude, Sweet!", "Amped," "Saudad," and "Z.M.G."
The Feelies - Only Life (CD, Bar/None, Pop/rock), Time For A Witness (CD, Bar/None, Pop/rock)
The Feelies reissues continue thanks to the taste-conscious folks at Bar/None. So nice to once again see both of these albums being made available for all to hear and appreciate. We were Feelies fans right from the beginning when we first heard Crazy Rhythms. The debut was a wild and crazy ride and probably the strangest of the band's albums, but for some reason Only Life is the one that really stuck with us the most. And that's probably because at that point in time these guys were some of the earliest musical artists to make us realize and appreciate the "less is more" approach to music. The tracks on Only Life are very sparse, using only the essential ingredients in each song. And instead of sounding like they were recorded in a studio, the vocals sound very much like a real person singing live in the room. What we did not realize when we originally heard this album in 1988 is how much the tracks have in common with The Velvet Underground. Seems like we would have been more aware of this long ago, considering the fact that the album closes with a cover of Lou Reed's "What Goes On" (!). These newly remastered tracks sound absolutely great, and they thankfully do not have that annoying digitally-tweaked-too-much sound. Ten tracks of true underground perfection including "It's Only Life," "Too Much," "For Awhile," and "Too Far Gone." Bar/None also simultaneously offers a newly remastered reissue of Time For A Witness, the band's fourth full-length release. Cut from the same fabric as Only Life, these tracks once again find The Feelies sounding very much influenced by The Velvet Underground. Unfortunately the tour that coincided with the album resulted in the band playing to venues too large for them to fill and they ended up being disappointed with how the shows turned out. This must have been a major blow to the band because, as all good Feelies fans know, the band's live shows were what really had the biggest impact on their fans. Like Only Life, the tracks on Witness are sparse and simple using only the basics. The main difference between the two albums is that the songs on Witness are, overall, more forceful and aggressive. While not our favorite Feelies album, some of the tracks rank right up there with their best recordings. Ten cuts including "Waiting," "Find A Way," "For Now," and "Real Cool Time." Unfortunately after the album was released the band split up and did not play together again for seventeen years [sigh]. Both of these reissues are housed in cool cardboard foldout sleeves, complete with inserts with liner notes. And both include a download card allowing the owner to download bonus tracks recorded at more recent live concerts. Both recommended, both essential listening. Top picks.


Gabe Dixon - Turns To Gold (CD, Rolling Ball, Pop)
Nice smooth reflective mid-tempo pop. Gabe Dixon is a young up-and-coming singer/songwriter who has a whole lotta things goin' for him. First off, this guy's very talented. He writes smooth melodic songs with lyrics that seem driven by personal experiences. Fans are being very supportive. They donated over $50,000 to fund the recording of this album. Gabe's music has already been featured in some big time television shows like Grey's Anatomy, Parks & Recreation, Beauty & The Beast, and The Vampire Diaries. In the past, Dixon has played piano for Supertramp and Paul McCartney...so we're fairly certain that this hasn't hurt his career either. While the tracks on Turn To Gold have a great deal of commercial appeal, they also come across sounding completely sincere and real. Twelve nice calming cuts including "Holding Her Freedom," "Don't Make Me," "That Redemption," and "Live Again."
Charlie Faye & The Fayettes - Charlie Faye & The Fayettes (Independently released CD, Pop)
We just love sixties girl groups. So the whole image, idea, and sound of this album immediately caught our attention. Charlie Faye & The Fayettes is the trio of Charlie Faye, BettySoo, and Akina Adderley. The three ladies push the cuteness meter all the way into the red. Note that this is not an album of covers...this self-titled debut album features eleven originals. But they're so well-crafted and authentic that you may very well think you're listening to familiar songs from the past. Prior to this, Faye was a singer/songwriter in the Americana folk/pop vein. But after experiencing a good bit of success with her last solo album (You Were Fine, You Weren't Even Lonely) she decided to make a switch in her career path, opting instead to emulate some of her favorite 1960s groups like The Shirelles and The Ronettes...mixed with some soul and R&B for good measure. We sure hope Charlie's latest venture catches on, because this album is a wonderful breath of fresh air in a musical climate that is far too often samey and predictable. This could be termed 'escapist pop,' because when you're listening to the music you tend to forget all the rotten things going on in the world. We love to escape. And this album allows us to do just that. In keeping with the idea of 1960s music, the album is even super short..clocking in at just over thirty-three minutes. In a perfect world, songs like "Green Light," "Sweet Little Messages," and "Coming Round the Bend" would all be huge hits. Wonderful stuff, and just the right thing to put you in the perfect fame of mind for Spring 2016. Highly recommended. TOP PICK.


Game Theory - Lolita Nation (Double CD, Omnivore Recordings, Pop/rock)
As all Game Theory and Loud Family fans already know, Scott Miller is sadly no longer with us. But he left behind an incredible catalog of music that will be heard and appreciated for decades to come. And that's particularly true now, as the fine folks at Omnivore are re-issuing all of the previously unavailable Game Theory albums that will hopefully make a whole new legion of listeners aware of Miller's pop brilliance. Most of Scott's music seems to stir up a completely different reaction and interpretation depending on who you speak with. Some folks found his music (and particularly his voice) irritating. Others (like us) thought he was one of the most brilliant songwriters and lyricists ever. The years have been kind to Miller's music. And thankfully there seem to be more and more folks taking an interest in one of the great talents who should have received much more recognition that he did while he was alive. Our personal favorite Game Theory album is The Big Shot Chronicles which will be reissued soon (can't WAIT for this...!!!). Coming in second place for sure was Real Nighttime (which has already been reissued...highly recommended...get it). Although many fans feel that Lolita Nation presented the band at their peak, for us it often presented the band at their peak. And without a doubt, it scores a solid third place finish. Here the album gets a deluxe makeover, expanded from one to two CDs and containing a whole wealth of newly released material (a whopping 21 additional tracks have been added). This album has never sounded better. The tracks are remastered to sound great but they don't have that processed cheese sound that ruins many remasters. And while the album doesn't flow quite as well as Nighttime and Chronicles, it does contain some of Scott's best songs. In addition to Miller, at this point the band was comprised of Gil Ray (drums, backing vocals, guitar), Guillaume Gassuan (bass, backing vocals), Shelley LaFreniere (synthesizers, backing vocals), and Donnette Thayer (guitar, vocals). Even though it's the third place winner...for any other band that would equal a number one slot. A mighty big thank you to the folks at Omnivore for once again making these recordings available. Long live Game Theory. Recommended. Top pick.


Genre Peak - Your Sleekest Engine (CD, Gonzo Multimedia, Progressive pop)
Genre Peak is the one man project created by Martin Birke, along with whoever he chooses to record and/or work with at the moment. Your Sleekest Engine features a mind boggling array of other artists from all over the world, each with one goal in mind...to contribute to Birke's mentally challenging recordings. Artists contributing their talents include Steve Jansen, Jon Hassell, Richard Barbieri, Matt Malley, Lesley Braden, Charlie Woodward, Manal Deeb, and Mick Karn. These tracks go all over the place in terms of sounds and styles. The songs delve into various categories such as pop, electronic, world music, jazz, dub, and more. This album has a nice thick slick highly produced sound that should appeal to a wide variety of listeners. Because of the extreme array of genres and styles, it's difficult to compare these cuts to many other specific artists. Cool groove-oriented tracks include "Nightfalls," "God Fearing Men," and "The Waiting Station."
Gods of Egypt - Original Motion Picture Soundtrack: Music Composed by Marco Beltrami (CD, Varese Sarabande, Soundtrack)
This is a classic soundtrack album in every sense of the word. A big orchestral sound...strings that stir the emotions...an overall super slick and thick production... Everything you could want in a soundtrack. And that's exactly what we would expect from Marco Beltrami, a man who needs no introduction to diehard soundtrack fans. This man has created music for an unbelievable number of movies beginning in 1995 when he did the soundtrack for The Bicyclist. We didn't count them all because the list was too long, but to see this man's credits pull up his web site (link above) and prepare to be amazed. For Gods of Egypt Marco prepared over seventy-four minutes of music, and of course it's all executed to perfection. The film itself seems to be getting mixed reviews but no matter. If you're a fan of classic soundtracks you're certain to love this one. Twenty-six classy compositions including "Bek and Zaya," "Snakes On a Plain," "Elevator Music," and "Hathor's Theme."
The Grahams - Glory Bound: Deluxe Edition (Double CD, Three Sirens Music Group, Americana/pop)
Deluxe double CD reissue of the album that was originally released in 2015 by The Grahams. If you ever wonder why it is that Doug and Alyssa Graham seem so much in synch with one another mentally and musically, it's probably because the two started out as friends in elementary school. That friendship evolved into high school sweethearts and eventually marriage. Doug and Alyssa write and record music that combines elements from folk, pop, Americana, bluegrass, and country. It's a winning combination and they have a sound that is very much in demand in the twenty-first century. This deluxe edition of Glory Bound presents the original twelve album tracks on the first disc and a second disc that contains five newly recorded cuts that were produced by David Garza. Included are two new versions of songs from Glory Bound, two re-recordings of early unreleased songs, and a cover of Alejandro Escovedo's "Broken Bottle." The Grahams are focused and really good at what they do. Their upbeat honest positive vibe is probably what keeps their fans coming back for more.
Karen Haglof - Perseverance and Grace (Independently released CD, Pop)
Another super satisfying resonant collection of melodic pop tunes from Karen Haglof. Karen's last album (Western Holiday) was warmly received by writers and fans, and they're bound to have the same reaction to Perseverance and Grace. Before embarking on her solo career, Haglof was a member of the Rhys Chatham Ensemble and the Band of Susans, among others. But she eventually turned her attention to her own career and things will never be the same. Karen's no longer a supporting musician, she's now the center of it all. In reading the press release that accompanied this album, we had to do a double take. Is Ms. Haglof really...60 years old? That's not a bad thing, of course. It's just that you'd never guess her age by listening to her music. These twelve tunes have a nice fresh inviting sound. They feature smart lyrics and a truly great resonant vibe. Backing Karen here are Steve Almaas and C.P. Roth. Nice free flowing cuts include "Cowgirl Clothes," "Monday Under My Belt," "Sunday Walk," and "Cool Down."
Hammock - Everything and Nothing (CD, Hammock Music, Progressive/dream pop)
Another stellar release from our favorite Nashville duo. We've been totally impressed by the guys in Hammock ever since we first heard their music years ago. The band is the duo of guitarists Marc Byrd and Andrew Thompson...two guys making beautiful cerebral music that in many ways represents the twenty-first century sound of Nashville (there's a lot more than just canned country pop coming out of the city these days). Longtime Hammock fans may be surprised by Everything and Nothing. The basic familiar ingredients are still there, but this is overall far more accessible and conventional than previous albums. Many of these tracks sound more like actual songs than excursions into the upper atmosphere. Listening to this, it sounds something like the Hammock we know sometimes playing with a dream pop band and at other times playing with a shoegazer band. Hard to make precise comparisons here. But if you like heady groove-oriented stuff, you'll find a lot to appreciate. Fourteen classy cuts including "Turn Away and Return," "Marathon Boy," "Wasted We Stared at the Ceiling" (great song title), and "Before You Float Away Into Nothing" (another great song title). The guys in Hammock always satisfy.

Brett Harris - Up In The Air (CD-R, Hit The Deck Recordings, Pop)
To get an idea of what Brett Harris sounds like consider the connections. He played with the dB's on their 2012 reunion tour. He played in the band that recently recreated Big Star's Third album in concert. This North Carolina-based singer/songwriter likes all the right things. And that's probably why this, his second full-length album, has such a warm and familiar smooth pop sound. These ten tracks have a commercial vibe and yet they sound nothing like the dreck that's currently so popular in the United States. Brett's music sounds much more like some of the strangely satisfying underground pop artists we've heard from Sweden over the past couple of years. His songs are delivered with ease, never sounding forced or fakey. Musicians backing Harris on this album include Jeff Crawford, Tommy Perkinson, Dale Baker, Charles Cleaver, Matt Douglas, Cameron Lee, Scott McCall, James Wallace, and Wit Wright. This is one of those albums that sounds better the more you spin it. Our guess is that Brett's music is going to be appreciated by pop music fans for many decades to come. Cool, reflective, smart cuts include "End of the Rope," "High Times," "Rumor," and "Shadetree."
Highrider - Armageddon Rock (CD EP, The Sign, Heavy metal/hard rock)
Loud and intense heavy metal with pummeling rhythms, fiercely distorted guitars, and a vocalist who can absolutely scream his way through the mix. Based in Gothenburg, Sweden, this band has a sound that seems heavily influenced by American heavy metal bands from the late 1970s and early 1980s. Highrider is comprised of Andreas Fagerberg (bass, vocals), Eric Radegard (guitar), Christopher Ekendahl (keyboard), and Carl-Axel Wittbeck (drums). On Armageddon Rock the band furiously plows their way through four intense tracks, leaving the listener feeling as if they've been through a hurricane. Kickass cuts include "S=TX1," "Agony of Limbo," and "Semen, Mud and Blood." Mind bending stuff.
The Jackson Whites - Hard Luck Stories (CD, Jersey Delta, Funk/pop/rock/soul/blues)
Funk, soul, blues, rock, and pop...all rolled up into one easily digestible album featuring solid players and a nice slick produced sound. The band is centered around the songwriting skills and vocals of a fellow named Robert Van Kull. This guy has a really cool deep raspy voice that really grabs you by the throat and doesn't let go. On these tracks Robert is joined by some mighty fine players including Benny Harrison, Glen Burtnik, Tim Carbone, Jack Daley, Pat DiNizio, Dave Halpern, PK Layvengood, Al Chez, Rob Paparozzi, Kenny Aaronson, Stephen Deacutis, and more. It took the folks involved in this project over five years to get these tracks recorded and released. Twelve cuts here, and they're all rather killer. Our favorites include "Water," "Hard Luck Story," "Fishin' For Fish," and "Salamander Moon." Jersey Delta Records is a newly formed music label that focuses specifically on artists from the Jersey Delta region of the United States. You can visit the label's interesting web site (link above) for full details, but in a nutshell...the Jersey Delta section of New Jersey is an often looked section of the state that has some very interesting and unique attributes.
Michael Kroll - Clamorous (Independently released CD, Pop)
Michael Kroll has the songs, the personality, and the presence to be hugely popular. In the press release that accompanied this album, Kroll is compared to Nick Drake, Richard Thompson, Van Morrison, Radiohead, Peter Gabriel, The Band, The Beatles, Jackson Browne, and John Martyn. That's a heavy duty list of comparisons and references. What may surprise many folks is that Michael makes music that is certainly in the same league with all of these artists. Produced by Andy Green, Clamorous is an album that resonates with personality and soul. These thirteen tracks feature impeccable arrangements. But what will stand out most for listeners is that voice. Kroll has a voice that is absolutely focused. When lyrics come out of this guy's mouth you can tell he means the things he's saying. Over fifty-three minutes' worth of music here...and it all sounds good. Our initial favorite cuts include "Blue," "New Amsterdam," "Allegiance," and "Back No More." Expect to see and read a lot about this album in the coming years because it's bound to garner more and more attention over time.
Shannon LaBrie - War & Peace (CD, LaBrie, Pop)
Contrary to what most of us underground snobs tend to think, commercial music doesn't have to sound bad. Case in point is Nashville, Tennessee's Shannon LaBrie. Despite the fact that she is quite popular among listeners, her music is still genuine and real...and quite good. War & Peace is LaBrie's second full-length release. Shannon experienced a great deal of success with her debut album (Just Be Honest). That disc debuted in the Top Ten on iTunes and Triple A Radio when it was released. Since then, Shannon has experienced a lot of things in her life, some good, some bad. To express herself and work through her feelings, she wrote the twelve tracks that ended up on War & Peace. Considering the quality of these recordings, you'd never know they were tracked live. But tracked live they were, courtesy of producer Tom Michael at Nashville's House of Blues Studio D. Shannon's songs have a very familiar overall sound, but it's her personality and presence that make her music stand out. She's got a great soulful voice that provides the perfect focal point. Add in heartfelt lyrics and arrangements that fit each composition to a T...and you've got music that really hits the center of the target. Cool potential hits include "It's Political," "Took My Whole Life," "Against A Wall," and "Weight of Your Words."
John K. Leupold, II - Exasperating Perpetuation (CD, Ravello, Classical)
The debut full-length release from Annapolis, Maryland's John K. Leupold, II. The unusual title of this album is what first made an impression on us. But it is ultimately the music contained on the disc that will truly resonate with listeners. A word of caution: This is not easy familiar listening. Leupold seems to enjoy merging various styles of music and, in doing so, he challenges his listeners to think and reflect. As such, the four compositions on Exasperating Perpetuation range from pensive and soothing to moody and slightly strange. In addition to the title track, the album presents three additional lengthy pieces: "A Slight Angle to the Universe: Waiting For the Barbarians," "Charismatic Thaumaturge," and "Envisaging Supercluster" (the titles sound as if they could have been lifted from a 1970s British progressive rock album!). On this CD, Leupold makes it clear that he is an immediate force to be reckoned with in the world of classical music. The guy is smart and talented and his music is crafted with a precise and unique spirit. This album is bound to make an impression on just about anyone who hears it. Truly beautiful and complex music with intellect.
Alex Lubet & Maja Radovanlija - The Enchanted Guitar Forest (CD, Big Round, Guitar/instrumental)
Beautiful and subtle guitar instrumentals from Alex Lubet and Maja Radovanlija. This all-guitar album crosses many boundaries and delves into a multitude of different musical styles. According to the press release, this album "...captures the duo's Eastern European, specifically Jewish and Balkan, heritage." But don't be concerned if you're not familiar with any of these, because you don't have to understand the origins of the music in order to appreciate it. What really matters here is the playing. Lubet and Radovanlija are both accomplished guitarists, and together they make some totally absorbing music that creates a definite mood. Session producer Steve Barnett and session engineer Preston Smith did one helluva job capturing the essence of the guitar sounds here. The slight reverb on the guitars when they're barely audible is nothing short of amazing. These two guitarists obviously love making music, and that comes through loud and clear on all twelve compositions. Our favorite cuts include "Macedonian Dream," "Aria," "Semi-Improvised Nostalgic Study," and "Eliyahu Hanavi."
The March Divide - Saturdays (Independently released CD, Pop/rock)
Listening to the music created by San Antonio, Texas-based singer/songwriter/recording artist Jared Putnam has been similar to watching a photograph develop slowly over time. Early March Divide recordings were kind of fuzzy and not yet well-developed. But the essential ingredients were there. Now that a few years have passed, Jared has fine-tuned his craft to the point where his songs have a sheen and brilliance that was only hinted at in the early days. Saturdays is mostly a solo album although drums were played by Austin Busbee. In terms of sound quality and songs, this album is probably our favorite March Divide release to date. The songs tread on that fine line that separates commercial pop from art. Just about anyone could enjoy and appreciate these tunes, but that's not to say this is shallow commercial dribble. Because it is anything but. Some songs are punchy pop, while others are in a more folky vein. Throughout all fourteen songs Putnam keeps things interesting, all the while presenting several tracks that could easily become hugely popular. Our favorite cuts include "Exit Signs," "I Give Up," "Go To Sleep," and "Stacey." Recommended. Top pick.


Carmine Miranda - Schumann | Dvorak: Concerti for Cello & Orchestra (CD, Navona, Classical)
Carmine Miranda is one of those rare and uniquely talented individuals who can truly make a cello speak. If you're one of those folks out there who feels that words and lyrics are necessary in order to enjoy and appreciate music, all you have to do is hear this guy play and you'll instantly change your mind. If you're curious about how this fellow has become so accomplished at such a young age, all you have to do is take a glance at his web site (link above). Miranda began studying music at the age of seven (!) at the Carabobo State Music Conservatory in Venezuela. The rest of his biography is likely to blow you away as well. But if by chance you aren't impressed by all the accomplishments, then the music on Schumann | Dvorak: Concerti for Cello & Orchestra will blow you away for sure. On this album, Carmine is joined by the Moravian Philharmonic Orchestra. The album presents two lengthy compositions: "Concerto for Cello & Orchestra in A Minor, Op. 129" by Robert Schumann and "Concerto for Cello & Orchestra in B Minor, Op. 104" by Antonin Dvorak. These recordings feature flawless, impeccable performances by both Miranda and the orchestra. Over an hour's worth of pure classical bliss. Top pick.


Miss Massive Snowflake - The Final Photograph (CD, North Pole, Pop/rock)
The fifth full-length release from Miss Massive Snowflake. These folks make music that recalls many classic power pop artists from the past few decades. The songs are instantly catchy and melodic, driven by electric guitars and driving rhythms. The Final Photograph is yet another strong addition to the band's catalog. The album features ten tracks...seven originals plus covers of songs by Lucinda Williams, Justin Bieber (?!), and Il Lungo Addio. Recorded at the Alchemy Lab (in Portland) by Andy Brown, the album has a nice fat sound without ever sounding too glossy or processed. Miss Massive Snowflake is Shane de Leon (guitar, vocals), Jeanne Kennedy Crosby (bass), Andy Brown (drums), Bill Horist (guitar), and Jessica Lurie (saxophone, flute). Housed in a cool foldout sleeve complete with printed lyrics, Photograph is a surefire direct shot straight from the hip. Our favorite cuts include "Scene: Some Drama," "Baltimore," "Beauty and a Beat," and "Milk." Cool upbeat pop stuff that sticks in your head like glue.
Ted Moore - Gilgamesh & Enkidu (CD, Ravello, Classical)
On this album, Ted Moore's main role is that of composer and senior producer...and in the list of musicians playing instruments, he is credited with the laptop. Interesting, and probably a sign of things to come in the world of music as far as credits go. According to Moore's web site (link above), his work "...focuses on live electronic processing with live performers using the digital signal processing programming language SuperCollider." As you might guess from the title, Gilgamesh & Enkidu is a peculiar listening experience. So...exactly what kind of music is this? Moore's ultra-creative world combines traditional classical instruments with strange electronic sounds. At times things sound almost normal...but at other times the experimental tone takes over and things become downright strange. Playing on the album is the Enkidu String Quartet which is comprised of Erik Rohde and Samuel Rudy (both on violin), Benjamin Davis on viola, and Lars Krogstad-Ortiz on cello. Gilgamesh & Enkidu is divided into five sections. Some of the compositions sound slightly familiar. But on the strangest cut ("V. The River, The Flood") we can't even begin to come up with appropriate comparisons. Unusual in so many ways...yet provocative and ultimately stimulating.
The more you know,
The dumber you
Become.
Mr. Selfridge - Music From the Television Series Composed by Charlie Mole (CD, Sony Classical, Television soundtrack)
Now that the television series Mr. Selfridge is coming to a close (the fourth season is the final one), the folks at Sony Classical have released this lengthy album featuring music from all four seasons. The show dealt with the real-life story of an American entrepreneur (Harry Gordon Selfridge) who made it his mission to open up the biggest and most impressive retail store in London, England in the early 1990s. Thus, it seems both interesting and fitting that some of the compositions on this album remind us of what we would call 'music to shop by.' The music for the series was created by Charlie Mole who has also done music for such critically acclaimed films as An Ideal Husband, The Importance of Being Earnest, and Dorian Gray (he has also contributed music to the TV shows Friends and The Sopranos). There's a lot to take in here...thirty-nine tracks that clock in at close to seventy minutes...so you get a lot of bank for your bucks. But it's not just quantity...Mole's music is precise and executed to perfection, making this a soundtrack that listeners will spin again and again and again. Cool pensive tracks include "The Beginning," "The Aeroplane," "My Lungs," and "Lord Loxley."

Ron Nagorcka - Song of the Central Tree (CD, Ravello, Classical)
An album of unusual music from the unconventional mind of Ron Nagorcka. We can usually sum up albums in a sentence or two and it's normally easy to determine what genre the music fits into. In the case of Song of the Central Tree, that's far more difficult. Although we're putting this in the classical category, some of these pieces don't really seem to fit. One of the reasons that these compositions seem to have an usual sound is because (to quote directly from Ron's web site) many of his creations "...are written using many more than 12 notes per octave and use an unconventional notation." So perhaps that's why so much of this sounds foreign and peculiar. Or...it could just be that Ron is making music that comes from a different place and space altogether. Some of this music even seems to have a slight religious overall sound and feel (?). If you think you know what classical music sounds like, think again. Nagorcka's music seems to exist in its own specific universe, perplexing and distinct...yet precise and somehow universal.
Thomas Nordlund - Divide Avenue (CD, Codesong, Guitar/instrumental)
Before receiving this album for review we had never even heard of an electric baritone guitar (?)...which may show just how limited our knowledge of music really is. But after spinning Divide Avenue we now know exactly what the instrument sounds like. Thomas Nordlund is one of those folks out there who is obviously making music because he is purely driven by the desire to create. The tracks on this album are inspired, genuine, and they seem to have Nordlund's soul permanently embedded into the mix. If you think songs must have lyrics in order to communicate, think again. On these tracks Nordlund and his associates manage to communicate far batter than many artists whose main focus is words and lyrics. Joining Thomas on this album are Ben Abrahamson, Maryam Yusefzadeh, Jake Baldwin, Kevin Gastonguay, Andrew Foreman, and Lars-Erik Larson. Eight totally groovy cuts here including "Divide Avenue," "Whispering Son," and "Iron John." Nordland is one helluva guitarist, focusing more on sound and technique than speed. These tracks have been executed to perfection.
Pride and Prejudice and Zombies - Original Motion Picture Soundtrack: Music Composed and Conducted by Fernando Velaquez (CD, Varese Sarabande, Soundtrack)
Pride and Prejudice and Zombies is a 2009 novel written by Seth Grahame-Smith that combines elements from Jane Austen's 1813 novel Pride and Prejudice with zombie science fiction. This year the novel was made into a film starring Lily James and Sam Riley. The music for the movie was created by Spanish composer Fernando Velaquez was is best known for his work for the films The Impossible (2012), Mama (2013), and The Orphanage (2007). Considering the story and overall idea for this film, it's not surprising that the music goes all over the place in terms of sounds and styles. Critics seem divided about this movie which could make for some interesting viewing (usually when they all agree one way or the other it's a sign that things are too safe and predictable). This twenty-three track album features beautifully orchestrated pieces, strange moody compositions, and several selections that just may surprise listeners. Smart inventive tracks include "An Illustrated History of England 1700-1800," "Don't Go Into The Woods Alone," and "After the Explosion."
The bird is blue outside.
The bird is red inside.

The bird is green outside.
The bird is red inside.

The bird is black outside.
The bird is red inside.

The bird is red outside.
The bird is red inside.

Regression - Original Motion Picture Soundtrack: Music by Roque Banos (CD, Lakeshore, Soundtrack)
Critics don't seem to agree on this movie. Some say it's pretty good while others are panning it. Meanwhile, the soundtrack can be considered a separate entity in many ways because the music clearly stands on its own. The music for Regression was created by Spanish composer Roque Banos. In the past, Banos has created scores for a variety of films including Commonwealth, The Machinest, Fragile, Oxford Murders, and The Last Circus. In keeping with the darker tone of this film, this time Roque has created some rather moody and slightly surreal music that is peculiar and intriguing. There's a lot to take in here...over sixty-five minutes' worth of music divided into twenty-one tracks. There are some beautiful passages here mixed in with the strange overall moody atmosphere. Cool tracks include "A Shattered Family," "They'll Kill Me," "A Way To Confuse You," and "Evil Itself."
Emitt Rhodes - Rainbow Ends (CD, Omnivore Recordings, Pop)
It is a great honor to cover this album, as Emitt Rhodes was one of the most influential musicians in our lives when we were in high school. To say we played his albums into the ground would be a drastic understatement. In some ways, it was far more than a mere listening experience for us. Because we were alienated spoiled brats and had almost no friends, we truly felt like we knew Emitt through his music. His simple and sincere songs seemed to come straight from the heart of a young man who was a truly good guy and not at all a "celebrity musician." We played this man's albums so much that we pretty much knew every note and every word to every song...and still do. Lots of folks felt the same way...and we were all very bummed when Rhodes eventually gave up recording because of the unrealistic demands of a botched deal with ABC/Dunhill that pretty much killed his career. It seemed like such a crying shame. Over the years appreciation of his music has continued, and nowadays he's far more famous than he ever was in the 1970s. Fans kept wishing and hoping for decades that Emitt would once again release a new album. To everyone's delight (and surprise), after forty-three years everyone finally gets that they wanted. If you're expecting to hear the same man in his early 20s making music, you may be confused or not know what to make of this. But if you take into account that over four decades have passed and things have changed, you may very well think (like us) that Rainbow Ends is perfectly logical extension of where Mirror and Farewell To Paradise left off. The spark that made Emitt's music so genuine and real is still there. He's still writing great songs. And that strangely familiar cleaer voice still sounds remarkably similar to the young man in his 20s who made an impression on so many. The list of folks lending their talents to these recordings shows just how many value and respect Mr. Rhodes. Produced by Chris Price, this will hopefully be only the first of many more albums to come from a man whose return is being universally welcomed. Groovy heartfelt pop tunes include "Dog On A Chain," "If I Knew Then," "This Wall Between Us," "It's All Behind Us Now," and "Rainbow Ends." Thank you for everything, Mr. Rhodes. It sure is great to have you back. Highly recommended. Top pick.


Rosu Lup - Is Anything Real (Independently released CD, Progressive pop)
These guys have done a remarkable job with this self-recorded and self-released album. The quality is so good you'd never know this is an independent release. Rosu Lup is a four man band based in Pennsylvania and this is their debut release. It would take other bands years to reach the level of this release but for these guys it's a starting point. The songs on Is Anything Real are lush and majestic, with just enough studio polish and effects to accentuate the cool nuances. At the core of the band are singer/songwriters Jonathan Stewart and Josh Marsh, two fellows who obviously believe in what they're doing and feel the words they sing. Our guess is that this band will be an immediate favorite among other bands and musical artists. Ten groovy well-crafted cuts here including "In Dreams," "Guard Your Name," "The Astronaut," and "Threads." Cool stuff.
Jeff Runnings - Primitives and Smalls (CD, Saint Marie, Progressive dream pop)
The debut solo album from Jeff Runnings who is best known as the man behind the band For Against. We were big fans of the band...and now we're big fans of the man. Primitives and Smalls is a stunning debut. For Against fans will instantly fall in love with this. To give others an idea of what this album sounds like...it's something like what you might get if you combined the pop sensibilities of Chris Stamey with the heady atmospherics of The Cocteau Twins. Or to be more succinct...most folks would probably just call this 'dream pop.' Jeff writes great songs and his vocals are always exceptional. Hearing cool pop songs with all those cerebral sounds floating through the speakers...is nothing short of heaven. Runnings seems to have found a fitting home on the always exceptional Saint Marie label. Ten beautifully crafted tracks here including "Maze," "Dim Like Dusk," "Miss Magic Marker 1954," and "My Cheerleader." Recommended. Top pick.


Shotgun Jimmie - Field of Trampolines (CD, You've Changed, Pop/rock)
We've enjoyed previous releases from this guy...and once again he comes up with a winner. Canada's Shotgun Jimmie delivers simple undiluted pop rock created using only the essential ingredients. Field of Trampolines is a great listening experience for Spring and Summer. Hell, on his web site Jimmie himself describes it as "a perfect summer album." So many artists clutter their music with junk and overproduce everything. Here, thanks to underground superstar Joel Plaskett the sound is clean and polished, but the music takes center stage. [If you've never heard Plaskett's music we highly recommend everything that the guy has recorded--he's one of the best out there.] The songs on Trampolines could probably best be described as power pop...with a bit less emphasis on the power and a heavier emphasis on the pop. The core band here is Shotgun Jimmie (guitar, vocals), Jory Hasselmann (guitar, vocals), Marie-France Hollier (bass, vocals), and Cole Woods (drums, vocals). Plaskett also plays on some tracks and even adds some vocals. Everything we hear on the You've Changed Records label floats our boat these days. This is no exception. Wonderfully effervescent pop cuts include "Join the Band," "Solar Array," "Field of Trampolines," and "Walkman Battery Bleed." Great stuff for driving or just having some wonderful fun. Recommended. Top pick.


Snake Tongue - Raptor's Breath (CD, The Sign, Death/speed metal)
Remember all those underground bands from the 1990s who played all that way-too-loud and way-too-fast death metal that seemed to frighten just about everyone? If so, you'll have a good idea of what the band Snake Tongue sounds like. Folks either love or hate this style of music. And these guys seem to be leading the way for what may be a whole new wave of death metal bands in the twenty-first century. Snake Tongue is easily the most violent and intense loud band we've heard in months. This is so extraordinarily different from what most folks are listening to in 2016. The average listener now seems to want samey, mid-tempo, tame Americana/country pop. These guys are coming from a completely different universe. Our guess is that this music would frighten most modern-day music fans. And that just might be the point...to jar folks into coming back to their senses. Nine total energy blasts here including "Raptor's Breath," "Post Mortem Spasms," "The Horror," and "The Narcissist." Wild, crazy, and out-of-control.
Synchronicity - Original Motion Picture Soundtrack: Music by Ben Lovett (CD, Lakeshore, Motion picture soundtrack)
At a point in time when we're bombarded with so many television shows, albums, and movies, it's no wonder that folks become burned out and unappreciative. If you took just about any film made in the twenty-first century and released it way back in the 1970s, everyone would have been falling all over themselves saying how incredible it was. But now that we've seen and heard so much...folks are just generally jaded. Though we haven't seen it yet, critics and others are already giving Synchronicity so-so reviews. So we're writing this review based purely on our reaction to the music. Ben Lovett's soundtrack for this film is nothing short of WONDERFUL. If you the sound of early electronic artists from the 1970s and 1980s, you'll find a lot to appreciate here. Hearing these tracks, we couldn't help but be reminded of some of our favorites from the past including Wendy Carlos, Larry Fast, Tangerine Dream, and Tomita. See the movie or don't see it. But regardless of this, we highly recommend this album. It features nineteen stunning voyages into the world of instrumental electronics composed by a guy who obviously knows what he's doing. All the tracks are fantastic, but particular standout cuts include "Project Log," "Variables," "Proximity Effect," and "Infinite Number." Totally cool and mindbending. TOP PICK.


Top.
Tippy top.
Tippy tippy top.
Trio Celeste - Beethoven | Dvorak (CD, Navona, Classical)
We've always had a soft spot for trios, quartets, and quintets. While we appreciate and enjoy the sound of a full orchestra, there's something that's somehow a bit more personal about music made by a small group of players that allows you to focus more acutely on the individual instruments being played. Trio Celeste is Iryna Krechkovsky on violin, Ross Gasworth on cello, and Kevin Kwan Loucks on piano. Together, these three make music that is absolute magic. This album is divided into three lengthy sections: "Piano Trio in G Major, Op. 1, No. 2," "Constellations: Variations on a Theme by Beethoven," and "Piano Trio No. 4 in E Minor, Op. 90 Dumky." On these recordings these three individuals play with flawless focus, each seeming to follow the others' leads during each and every second. Lots of folks seem to be taking note of this trio. They are currently the Ensemble-in-Residence at the Claire Trevor School of the Arts at the University of California, Irvine. Particularly on some of the softer passages on this album you begin to feel as if you actually know the musicians because their personalities truly seem to emerge from the notes that they play. This is an exceptionally long album that clocks in at close to eighty minutes (!). But the time seems to fly by, as this music is ultimately timeless and uniquely beautiful. Highly recommended. TOP PICK.


Underlined Passages - The Fantastic Quest (CD-R, Mint 400, Pop/rock)
Underlined Passages is the Baltimore, Maryland-based trio comprised of Michael Nestor (vocals, guitars, keyboards), Rich Marcinek (bass), and Jamaal Turner (drums, percussion). When we began listening to The Fantastic Quest we were immediately impressed but we were also puzzled because there was something strangely familiar about this band's sound. Reading the press release, it hit us. Michael Nestor was previously in the band The Seldon Plan, a group whose music had quite an effect on lots of people even though there was no real commercial success. Nestor's back, and he's sounding better than ever these days. The Fantastic Quest is an excursion into pure pop bliss. These tracks are extremely smart, melodic, and well-produced. And the harmony vocals are just fantastic. We're sorry The Seldon Plan is no more, but more importantly...we're glad Michael is back with an even more absorbing and interesting project. Nine captivating cuts here including "Calamine," "Everyone Was There," and "Those Endless Fields of Wheat." Readers should note that these guys also have some interesting videos floating around on the internet. Great pop songs, recommended. Top pick.


Mike Uva - Commander Sun (Independently released CD-R EP, Pop)
When most bands or artists compare their music to the New Pornographers what they're probably thinking is that they want their music to sound like the New Pornographers. But in the case of Cleveland, Ohio's Mike Uva, the comparison is absolutely valid. His music sometimes has some remarkable similarities (the title track could almost pass for one of their songs). But overall, these cuts are more varied that such a simple comparison might imply. Mike's got a nice smooth voice and his songs recall a wide variety of classic artists from the past and present. Five cool sounding cuts here including the title track, "The Gift of Survival," and "Come Take A Walk." We rarely cover EPs and only when it's something truly good. This is one of those cases. It'll be interesting to see what this fellow comes up for a full-length album.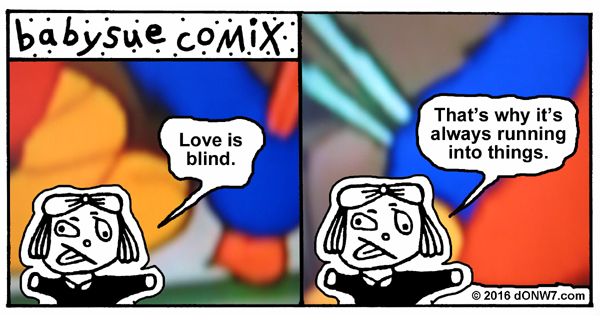 Victory Hands - Anderson (Independently released 10" Vinyl, Rock)
What a cool release. This nifty 10" 45 RPM record arrived in our mailbox with no accompanying information from an address in Atlanta, Georgia. Opening it up, we were impressed that the band chose to press this one on very thick clear vinyl. Plus the thick raised black ink on the cover even feels great. The only disappointment was...our automatic turntable didn't know what to do with the disc and it would only play it at 33 RPM. But thankfully a search on the internet led us to the tracks on Spotify, and thus we were able to hear the music. If you dug the 1990s (we sure did) and miss the days when bands turned up and played really loud, you'll find a lot to enjoy on Anderson. These tracks are loud and heavy and they're played with absolute focus. Loud guitars in overdrive, thundering bass lines, chunky drums that pump, a vocalist whose voice manages to cut through it all...YES. All three guys wear crazy masks too. There's even a limited edition version of this record with a leather cover...yow. You should watch the video promo for this release...it is hilarious. Listening to this, we're reminded very much of loud abrasive bands like Drive Like Jehu. Four rockin' cuts here, and they all hit the target: "Nomination," "The Guy We Can Kick," "Inauguration," and "If They Give Him The Shaft." Cool stuff.
Winter By Lake - The Journey of Mister Wine (CD, Traveling Music (Travelling20), Progressive)
The third full-length release from Winter By Lake. If you're looking for information on the artist making this music, you won't easily find it. The only thing we know is that this band is the solo project created by a fellow named Nicolas Cancel. Apparently this talented artist prefers to let his music speak for itself. Considering the quality of the songs on this album, Mr. Cancel is probably making the perfect and appropriate choice...because the tracks on The Journey of Mister Wine stand squarely on their own. We could probably best describe this is eclectic progressive pop, but that somehow seems a bit limiting. This album presents soothing, soft progressive pop songs that feature super strong melodies and intriguing lyrics...as well as extremely focused and curious arrangements. The music is truly exceptional on a multitude of levels. But what we love most is the fact that we want to play this one over and over and over. Eleven wonderfully imaginative tracks including "A Stone," "Down The Street," "Volcano," and "Arrows." Beautiful stuff, executed to perfection. Highly recommended. TOP PICK.


Von Zimmer - Freddie's Extra Teeth (CD, Tasty Treat, Underground pop)
We love the sound of this music for the same reason that we love Athens, Georgia's totally cool band Five Fingertips. And that's because only the most basic ingredients are used and yet..there's something substantial going on. If you love the sound of underground pop artists from the 1980s before technology made pop music sound so glossy and generic, there's an excellent possibility you will immediately warm up to the tracks on Freddie's Extra Teeth (the title is in reference to Queen's Freddie Mercury refusing to have his extra teeth removed because he believed he wouldn't be able to sing the high notes without them). The press release that accompanied this album describes the artist as being "...a songwriter based in South Dakota where the corn rarely complains about the noise from recording." Love it. Groovy guitar pop delivered direct from the hip. Cool home recorded cuts include "The End of the World," "Your Song," and "Tragic Fall From Grace."
A
Additional Items Composed - Reversal of radishes
Additional Items Reversed - Back to the additional items
Adele - My frisky rat puppy done ate my head off
Alice Copper - Lob it to Seth
Allman Brothers - Crackdown concert 1986
Shirlette Ammons - Language barrier
Anthrax - For all kings
Antlers for Booboo - Oh no not that tired old runt again
Apples Got Smushy - Train smush
B
Bad Bump - Banana tread
Badfigure - Crooked down
Bambi Dambi - Lambi
Ballerina Pumps - Blackass
Barge - Limpy
Beadulls - Desmocker
Beatles - Medium rare
Bee Numb - Numb bee
Black Tabitha - Pastor of senility
Butler Pudding - Lippity gris gris
C
Car Mump - Dazed and refused
Cast of Cast - Lastly
Cat Grave - Mickey's laboratory
Cesula - Maid in martians
Chicago - Love songs
Chump - Malaria
Chunks of Paisley Pumps - Lordy the snore is a plaza burn
Eric Clapton - I still do
Phil Collins - No jacket required
Come To Lulu's Nurse - Romp and the bumpy tum tum
Conscious Or Not - Grumpy lazy
Crosby, Stills & Nash - Survival Sunday
Crunchy Links - Switches and prawns
D
Dae Dae - Mae Mae
Daisy Days - Freezing
Deftones - Gore
Dion - New York is my home
Dirty Pennies - Flocks and pimps
Doves That Die Today - Lassie
Ducks for Ducks - Nine hundred ponies
E
Eat The Bounty Feathers - Naptime
Elephant Muff - Beneath the blurry knob
Elves and Bumpy Thumpers - Original motion picture soundtrack
Empty - Flow
F
Far Out Far In - Farin
Five Times Fifty-Five - Live
Four Times Four Is Four - Five times
Foxes - All I need
Funky Laminate - Parking
Fur For Francis - Pouches
G
Gas Pumps - Last primper
Gauge Rage - Now cow
Germany's Burp - Lamp drill
Get Your Begging Done - Tower bitch
Vince Gill - Down to my last bad habit
Graham Slackers - Naturally grabby
Josh Groban - Stages live"
Guns N Roses - Acoustic session: Radio broadcast 1987
H
Hell for Humans - Happiness is a dumb puppy
Help the Hopeless - Bloody hearts get you nowhere
Ian Hunted - Punts and nuttters
I
Ian - Jackknife
Icky - Picky, picky, picky
If It Dies Don't Touch It - I offered more than they wanted and they took it
Inky Doll - Dampness and dryness
It Stays Warm - Square butter
J
Michael Jackson - Off the wall
Jerry's Apple - Towers
Jerry's Crud - Narry a buster
Jersey is Swervy - Translustre
Jethro Toil - Sick as a tick
Elton John - Wonderful crazy night
Jones Is A Donkey - Drammamine
Judas Priest - Battle cry
Junk Is Just Junk - Lady trunk
K
Kandy and the Ks - Lassie's drool
Krazy Cow - Lots of tips
Krunchy Krunch - Captain's caps and tons
Kudzu's Lamp - Drastic
L
Ladies For Pretzels - Louder than the other thing that we had discussed earlier
Lamb Peppers - Smuppy
Laxative Preamble - Naps and snappers
Lisa Said - First time, long time
Loretta Lynn - Full circle
Lumineers - Cleopatra
Lumps - Lousy mouses
M
Manners and Nanners - Tablets for pokey
Matchbox - Going down there
Math for Math's Sake - Plazas
Maze Lops - Trazzler
Mazer's Big Torch Bucket - Lipsy
Millie's Pork Bucket - Boxes won't go away
Monkey Chuck - Arlene
Monkey Davis - Nervous
Monkey Pauline - Damnable
Moo Moo the Bow Wow - Trouser's ain't fresh no more
Murphy and Nop - Dammy and slop
Murphy's Paw - Plaid and dumb
N
Nasal and Tonsil - Lasers and urchers
Ned and the Headrumpers - Trowels
Newsboys - God's not dead
No More Blouses - Farmy
More More Cactus - Deal or no no
Now Cows - Blouses and thermometers
Numb's Fumbler - Town and mouth
O
Oh No That Old Shithead Is Here Again - Rotten old schmucks with no manners
Oooh - Uuuuuh
Opposite of Opposite - Lopposite
Orange Floyd - Sharp glide of the goon
Osmosis - USB #7
Other Muzzles - Howdy Pops
Oz and the Schnoz - Pow wows and monkeys
P
Pants and Pantless - Rainy press
Part Blub - Fran is ugly
Pet Shop Boys - Super
The Puddles - Nappy load
Puny - Runny infection
Q
Quacks - Trippy truck
Query - Stop the questions
Quest for Dope - Smoking snuff
Quicker Than Daffy - Cords that don't work
R
Debbie Rafter - Lemme after
Reel to Raoul - Mouthpiece
Reform Club - Never yesterday
Rely On Relish - Candy dash
Mick Rhodes & The Hard Eight - Paradise city
Rihanna - Anti
Rolling Bones - Get your mama's kraut
Runny - Tippy's revenge
Rush - Beneath, between and behind
S
Larry Samual - Barney doesn't have hugs for me
Santana - Santana IV
Shotgun Louise - Rampy dim
Shotgun Tina - Lousy lamps
Shotgun Zappa - Mouses and mouses
Smuppy - The tatters that ground pepper
Sparse - Kim's Ono spy mouse
Rick Springfield - Rocket science
Bruce Springsteen - Roxy night
Mavis Staples - Livin' on a high note
Steely Dan - Doing it in California
Styx - Suite madame blue: Radio broadcast 1977
Sultans of Swing - Subcontinental drift
Swap and Change - Loudness weird
Swenter - Flowers
T
Talking Sheds - Lambs forking up tonsils
Tea For Lunch - Massachusetts isn't a country
Teepee Tupperware - Laura's butter pand
Telltale - Taller toll
Thuds - Ready for emperors
Thunder - All you can eat
Trunk Idiots - Laugh when it's all over
Tummy Bus - Lambs and prawns
Tunker - Lassie's paw
U
Ugly Banana - How do the hussy wink
Ugly Orange - Do the mouse
Ultraplucks - Eyebrow mania
Umbrella Vision - Church of tassle
Uncle Duck - Mushed
Uncle Pregnant - Does and rodents
V
Various Artists - A collection of dull dribble that no one will ever hear
Various Artists - We stopped makin' em because they stopped buyin' em
Various Artists - No one buys these kinds of compilations anymore so that's why we keep producing 'em
Various Artists - Tribute to someone whose name we can't remember

W
Wally Is Near - Stamp that thing goodbye
Wanda and the Wandas - Limp
Well I Guess This Is Just Another One - Lumps
Whether Or Not - Lousy weather
Lucinda Williams - Ghosts of Highway 20
X
X-ray Pecs - Lookie away
Xzistance - Lift down
Y
Yanni - The dream concert
Yell All The Time For Whatever You Pay For It - Taxi service
Yellow Floyd - Park wide until noon
Yesterday's Potties - Damp portions
Yes We Will Be Bananas - Trap doors
Z
Zappa and the Zappettes - Trown
Frank Zappa - How flowers got in the potty train