November 2016 Comics, Poetry, and Reviews by

*Top Picks =

Wow. Wow, wow, wow, wow, wow. WOW...

* * * * * * * * * * * * * * *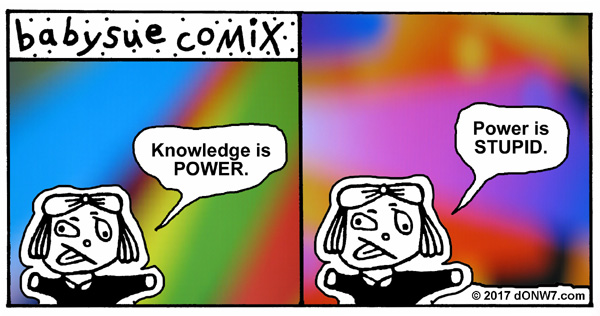 Hamish Anderson - Trouble (Independently released CD, Blues/rock/pop/riff rock)
Although most people would categorize this as blues music, to our ears some of this could also easily be described as riff rock. Hamish Anderson is from Melbourne, Australia. But from the sound of the tunes on this album, you'd never know it. In terms of overall sound and feel, Anderson's music has a great deal in common with bands and artists in the United States. "Hold On Me" is the first single being offered from this album, but in actuality there are several tracks here that would make excellent singles. "Hold On Me" is a great track to be certain, and it was probably chosen because it really showcases this guy's skills as a guitarist. But we can't help but think that the title track could also be hugely successful. "Trouble" is built around an insanely catchy guitar riff, and it has an excellent overall vibe (the video for the song is excellent). Hamish has a totally cool soulful voice that's a perfect fit for his well-crafted blues rock. Producer Jim Scott is responsible for the nice thick rockin' sound. Twelve groovy cuts including "Trouble," "Fire," "Never See You Again," "Hold On Me," "Don't Look Back," and "My Sweetheart, You."
There is splats
Of some pony
In the mind of
Nerve One.
Kurt Baker Combo - In Orbit (CD, Wicked Cool, Rock/pop)
Get ready for some catchy upbeat buzzsaw power pop, cuz the Kurt Baker Combo is bringing the genre right back into the limelight. In Orbit features tunes that are instantly familiar and fueled by rhythms that are impossibly contagious. It took several spins for us to realize it, but a lot of this music reminds us very much of the first few albums from Seattle's Young Fresh Fellows (the vocals are particularly similar to Scott McCaughey at times). Kurt Baker played in the Maine-based band The Leftovers before releasing three solo albums. Now there's a new name, due to the addition of permanent band members Jorge Colidan, Juancho Lopez, and Sam Malakian. If you dig guitar-based power pop bands from the 1980s and 1990s, you'll find a lot to appreciate here. Baker and his bandmates keep things simple using only the basics. And, by doing so, make music that is simple and ultimately effective. Groovy danceable tracks include "Upside Down," "Count On Me," "Next Tomorrow," and "Do It For You." A total upbeat and fun experience.
Sam Burchfield - Unarmored (Independently released CD, Soul/pop)
Smooth soulful pop with expert arrangements and a cool warm vibe. Sam Burchfield has a friendly warm presence that should please listeners of all ages. He combines elements from folk, pop, soul, and rhythm and blues to create music that you could swear you've heard somewhere before. Sam's voice is what will continually bring listeners back for more. He has a deep resonant voice that's simultaneously soothing and real. The tracks on Unarmored have a sound that is surprisingly organic and warm. This is a far cry from most of the digitally-tweaked albums that are released in the twenty-first century. Eight friendly tracks here including "Spring," "Sweet Company," "Unarmored," and "Someday."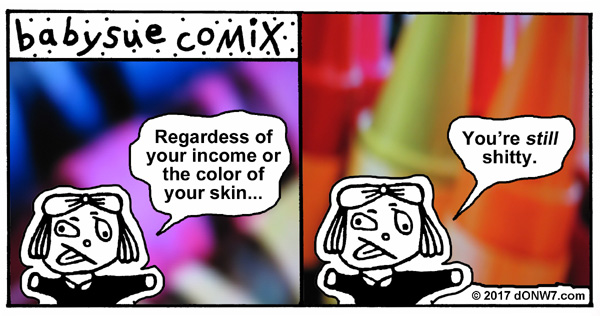 C2 & The Brothers Reed - Weigh Station Tour (Independently released CD, Southern rock/pop)
These guys in Lexington, Kentucky are bringing Southern rock back into focus. The band initially released the EP Hot Mess (great title) before doing some heavy touring. They played over 250 shows in 2014 and 2015. Afterward, they went into the studio to record Weigh Station Tour. All that touring and playing together obviously paid off, as these guys now sound super tight and focused. This band is all about groovy rhythms and kickass guitars. With the renewed interest in 1970s bands lately, it's almost a sure bet that these guys are going to catch on in a big way. They know how to get in a groove and stay in it. Genuine rockin' tunes include "Exit A," "Sicko," "Sway," "Be There," and "Smoking Gun."
Cowtown - Paranormal Romance (CD, Happy Happy Birthday To Me, Rock/pop)
The fourth full-length release from this cool trio based in the United Kingdom. If this is any indication of what's happening in Great Britain these days, we need to switch our channels away from the United States in favor of what's happening overseas. We're always on a search for kickass underground guitar bands. And in the twenty-first century some of the best of the best can be found on Athens, Georgia's Happy Happy Birthday To Me label. Cowtown is an instant favorite here in babysueland. The tracks on Paranormal Romance are instantly friendly, catchy, and infectious. These tracks bring to mind a whole bunch of classic artists we love including (but not limited to) The Buzzcocks, early Squeeze, early Devo, Brainiac, The Poster Children, and The Young Fresh Fellows (and that's just a few that initially come to mind). If you love hyperactive modern pop with incredible melodies and energy that just won't stop, you're almost certain to fall in love with this album. This is one of those cases where we wouldn't change a thing. Twelve superb catchy cuts including "Clock In," "Captain Planet," "Castle Greyscale," "Closed Circuit," and "Emojicore." Recommended. TOP PICK.


Mickey pig.
Mousey pouch.
Britches witches.
Frowny blouse.
Fond of Tigers - Uninhabit (CD, Off Season, Progressive/experimental)
Regular readers know how fond we are of Canadian music. This is yet another band from that country, and one that is decidedly different from all the rest. Uninhabit is the fourth full-length release from Fond of Tigers. And it's a strange one. This music reminds us of stuff from the 1970s and 1990s, two decades when creativity seemed to be at an all-time high. Uninhabit features five lengthy tracks, all of which should instantly expand your mind as well as your horizons. The music on this album merges ideas and sounds from progressive rock with modern classical and even experimental jazz. It's difficult to compare this to other artists in the twenty-first century because we honestly can't come up with any obvious comparisons. Some of this is very melodic and musical, while other segments are more atmospheric and experimental. Fond of Tigers is comprised of Stephen Lyons, Morgan McDonald, JP Carter, Dan Gaucher, Skye Brooks, Shanto Archaria, and Jesse Zubot. These folks make music that is unusual and trippy...so expect the unexpected here. Every cut is a keeper, but particular favorites include "Heartwarmongering No. 4," "Uninhabit," and "Everything Moves." Wildly inventive and different. HIGHLY RECOMMENDED. Top pick.


Halt and Catch Fire - Original Television Series Soundtrack: Music by Paul Haslinger (CD, Lakeshore, Television series soundtrack)
We didn't 'get' the name of this television series at first. But after doing a bit of reading on the internet, we found that the phrase "halt and catch fire" is a computer machine code instruction that refers to an execution that would cause the central processing unit to stop functioning. The television series was created by Christopher Cantwell and Christopher C. Rogers. The series began in 2014 and has really begun to catch on recently. This album features music created for the series by Australian composer Paul Haslinger, whose name has appeared on this web site numerous times in the past. This soundtrack album features twenty three tracks of technology-driven modern mood music that must surely be one of the things that draws viewers into the show. (We have not seen the series yet, so this music serves as an introduction for us.). This album can be heard and appreciated as either a soundtrack or an electronic atmospheric experience. These tracks are heady, slightly trippy, and ultimately very inviting. Haslinger has captured an overall mood and sound that seems to perfectly parallel the world of computers and technology. Listeners may be reminded of Kraftwerk at times (which is a great compliment, of course...). Wonderfully executed cuts include "Golden Gate," "Reverse Engineering," "The Way In," "Last Nerve," and "Macmillan Utility." Totally cool stuff, recommended. Top pick.


Roger Hoover - Pastures (CD, Last Chance, Americana/pop)
Roger Hoover writes and records classic folky pop that most folks probably place in the Americana category. In the press release that accompanied this album, Hoover referenced Tom Waits, Kris Kristofferson, and Leonard Cohen. If any or all of these fall into your list of favorites, there's a good chance you'll find a lot to appreciate on Pastures. Because these songs were recorded using traditional instruments, you can be certain they won't sound dated as the years pass by. Hoover isn't writing clever trendy music for the moment. He writes solid sincere tunes that come from his heart, and then presents them simply using only the specific instruments and voices necessary to get his point across. There are some truly beautiful chord progressions on this album that will impress just about anyone who plays guitar. All of the tracks are solid, but our initial favorites include "Give What You Get Back," "Dust," "There's Something In My Heart," and "Pastures."

Stefanie Keys - Open Road (Independently released CD, Pop)
The songs on this album have an extremely commercial sound and appeal. Normally coming from us, such a statement would be the kiss of death. But in this case, that does not apply. Stefanie Keys has achieved the impossible. She has recorded songs that are very commercial and yet...they still have cool substance and style. Keys seems like one of those ladies who would be great to hang out with. We instantly loved her image...long blond hair, a big floppy hat, and striped bell bottoms. All of this immediately reminded us of Janis Joplin. Upon reading the press release, we realized the similarities were more than just visual. Keys toured with Big Brother and the Holding Company for five years. Open Road will hopefully reach its intended audience...those folks who want familiar sounding music, played with focus and style. Stefanie's voice is, of course, the main ingredient here. She's got a cool soulful voice that really cuts through the mix. Backing Keys are Dave Shul (guitar), Ronnie Smith (drums, backing vocals), Dave Jess (bass), Raleigh Neal (keyboards), and Peter Keys (piano). Cool groove-oriented tracks include "No Tomorrow," "Sleeping Lady," "Cold Day," and "9 O'Clock."
The Light Between Oceans - Music Composed and Conducted by Alexandre Desplat (CD, Lakeshore, Motion picture score)
Reviews for this motion picture seem to be going all over the place. We've generally found that this means it's something worth seeing, so right now The Light Between Oceans is on our must see list. A co-production between the United States, Australia, the United Kingdom, and New Zealand, this movie involves a lighthouse keeper and his wife who find a girl drifting in the ocean and then rescue and adopt her. Much later on, the pair realize who the child's real parents are. The music for this motion picture was created by award-winning French composer Alexandre Desplat. This fellow has created music for all kinds of interesting films including The Curious Case of Benjamin Button, Fantastic Mr. Fox, Harry Potter and the Death Hallows: Parts 1 and Part 2, Moonrise Kingdom, Argo, Zero Dark Thirty, Godzilla, The Imitation Game, Unbroken, and many more. The key words to describe this music would be...pensive and subdued. This music is neither aggressive nor overwhelming. These beautifully-crafted compositions have very nice flowing qualities that give the listener of feeling of relaxation and serenity. Intriguing tracks include "Letters," "In God's Hands," "Lucy Grace," "Still Your Husband," and "The Light Between Oceans." Intricate and cerebral. Top pick.


Years away.
Months away.
Weeks away.
Days away.
The Mavericks - All Night Live: Volume 1 (CD, Mono Mundo Recordings, Pop)
When we think of our all-time top favorite country/pop bands, The Mavericks always instantly come to mind. All Night Live: Volume 1 is the first release on the band's newly formed label (Mono Mundo Recordings), so this begins a new chapter in their career as they take matters into their own hands. You can tell from the response of the audience on these recordings that Mavericks fans are ready and willing to follow the band regardless of how they release their music. This is a real nice slick l'il package. The CD is housed in a cool triple fold cardboard sleeve and includes a nifty mini-booklet. You can literally feel the energy as the band presents sixteen real crowd pleasers. The Mavericks are Raul Malo, Paul Deakin, Eddie Perez, and Jerry Dale McFadden. Joining them on these live recordings are Michael Guerra, Max Abrams, Matt Cappy, and Ed Friedland. The tracks presented are mostly upbeat crowd pleasers. But our personal favorite here is "Harvest Moon" because it's the softer moments when you really hear what a great voice Raul Malo has. When this guy sings ballads and torch songs, he can't be beat. We'll be keeping our eyes and ears open for any/all future releases on the Mono Mundo label.
Big Jay McNeely - Bringin' Down the House: Big Jay's Latest & Greatest (CD, Cleopatra Blues, Blues/rock/pop)
For every well-known celebrity in the world of music, there are always hundreds and hundreds of unknown and lesser known players. Although most of us don't know the name Big Jay McNeely, most of us should. McNeely was one of the early pioneers who helped spearhead rock and roll. And he was doing his thing way ahead of the pack. Big Jay got his start in the 1940s playing some wild saxophone to the beat of adrenaline-fueled blues/soul music. And his show was one of the main draws. He is credited with being one of the first musicians to make the show itself an integral part of his act. In his heyday, McNeely played with artists like Little Richard, B.B. King, Etta James, and Jr. Wells (!). Now 89 years old, McNeely is still up and running...and he shows no signs of giving up. Hopefully this latest release from the fine folks at Cleopatra Blues will make more people aware of Big Jay's music. Bringin' Down the House: Big Jay's Latest & Greatest presents songs from the past as well as some brand new recordings. It's amazing when someone can make music for this long and still sound credible and real. Cool rockin' cuts include "Love Will Never Fail," "My Love Never Ended," "Party," "Blow Blow Blow," and "Rock Candy."

Nerve - Original Score by Rob Simonsen (CD, Lakeshore, Motion picture score)
When we began listening to this our first thought was...hmmmm...this almost sounds like music for a video game. It was only when we did a bit of searching on the internet that we realized that the motion picture Nerve is actually centered around people playing a video game. So it would only make sense that some of this music would have that kind of sound. This is a new movie that's based on the 2012 novel of the same name. Directed by Henry Joost and Ariel Schulman, the film stars Emma Roberts, Dave Franco, and Juliette Lewis. The plot revolves around people who play or watch an online video game. This one's getting some interesting reviews, so our guess is that this will be an interesting visual and mental trip. The score for the motion picture was created by Rob Simonsen, a fellow who chooses some interesting projects. In the past he's created music for Burnt, The Age of Adaline, The Way Way Back, Life of Pi, Westender, and many more. This is a different sort of score in which Simonsen creates sounds and moods that give the listener the feeling of entering and exiting different time periods. This mesmerizing music no doubt adds all kinds of intriguing interest to the film itself. Nineteen cool cuts including "Game On," "Staten Island," "Verrazano," "Catfight," and "Aftermath."
No Nets - Bright Light (Independently released CD-R, Pop/rock)
Huh? A band with a vocalist who has a totally distinct and recognizable voice? Can it really be...true...??? It may be our imagination, but it seems as if over the past few decades most folks' vocals have gotten blander and blander and blander. It's gotten to the point where one vocalist pretty much sounds like thousands of others. Not so with the band No Nets. If you dig some of the more unusual underground bands from the 1970s when music was at an all-time peak in terms of true creativity, you're likely to be blown away by the tracks on Bright Light. And it's not just the vocals that are totally cool. So are the songs. This is a remarkably enjoyable album, and the guys in the band did it all themselves. Brooklyn, New York's No Nets is comprised of Sal Mastrocola, John O'Neill, Dave Hauenstein, and Walter Shock. Bright Light presents nine smart tracks with all kinds of cool sounds and solid energy. This will easily end up being one of our favorite albums of 2016. Killer tracks include "Dark Matter," "Heavily On My Side," "Morning," "Gettin' Despondent," and "Gilded Cage." Highly recommended. TOP PICK.


The Shacks - The Shacks (CD, Big Crown, Pop)
We immediately fell in love with this one on the very first spin. This album is going to be an instant favorite with a lot of underground pop fans. New York City's The Shacks is the duo of Max Shrager and Shannon Wise. Together, the two make what might best be described as heavenly pop music with presence. The overall sound is something like a cross between the first Talking Heads album mixed with the band Ivy. This disc begins with a riveting cover of the Ray Davies tune "This Strange Effect"...which then gives way to "Left It With the Moon," which the band recorded at home on a four track cassette deck. We rarely hear artists with a sound even remotely similar to The Shacks in 2016. These folks make pure pop music, but with strange qualities that differentiate it from the rest. There are plenty of inventive surprises to be found here. Wise has a voice that can't be beat. She sings so softly that it's almost a whisper. Intriguing songs, smart arrangements, and an overall vibe that's impossible to dislike. What more can we say? Nine great cuts including "This Strange Effect," "Tidal Waves," "Rain," and "Strange Boy." We love this one. Highly recommended. TOP PICK.


Howard Shore - Seven: Complete Original Score, Collector's Edition Vol. 7 (CD, Howe, Motion picture score)
This is the first time that the score to the motion picture Seven has been made available to the public. And it's quite a package indeed. The album is housed in a beautifully designed slick triple fold digipak sleeve and comes complete with a booklet featuring photographs and notes about the music by Peter Cowie. Much of this music has a tone that puts the listener in a state of unease or tension, which is precisely what was required given the story line. This sixty-minute plus score features impeccable melodies, arrangements, and peculiar sounds...all of which are key ingredients that make these tracks so absorbing and strange. There are some segments that definitely remind us of Gustav Mahler at times (?!). We're not exactly sure why this music was never released on its own before. But thankfully, listeners and film buffs can now hear the music in all it's glory minus the dialogue and visuals. It's no wonder Howard Shore has become such an in-demand composer for motion pictures. The man works pure magic. Sixteen totally captivating compositions including "The Last Seven Days," "Help Me," "Library," "The Wire," and "Wrath." Highly recommended stuff that's sure to blow your mind. TOP PICK.


Soft Pyramids - Planes (Independently released CD-R, Pop/rock)
This album has a really great overall sound and vibe. This is the sophomore album from this Boston-based band. Planes is instantly and totally...groovy. This may be explained by the fact that most of these tracks were recorded live in the studio with only minimal overdubs added later. The band wanted to capture the immediacy of creativity and the sound of a band actually playing together. And on these tracks they did a wonderful job of achieving their goal. These tracks have a much stronger and more absorbing groove than we normally hear these days. This is the kind of music that makes you want to move the moment you hear it...very similar to the feeling you get when you're seeing a great band live and just can't stand still. Soft Pyramids is comprised of Dwight Hutchenson (guitar, lead vocals), Shaun Curran (bass, vocals), John Christensen (guitar), Matthew Glover (drums), and Aaron Spransy (keyboards, vocals). Ten well-crafted tracks here including "Paper Houses," "Blue Mornings," "Devil In Your Eye," and "Another Roving Madness."
Cordelia Stephens - Wide Awake Dream (Independently released CD, Pop)
Another smooth and satisfying collection of tunes from Brooklyn, New York-based singer/songwriter Cordelia Stephens. This talented lady's music sounds something like a cross between Suzanne Vega and Natalie Merchant, while at the same time never sound too much like either. This is a very professional sounding album, particularly when you consider the fact that it is an independent release. These songs are intelligent and resilient, and will surely stand up to many repeated spins. Ms. Stephens has a great resonant voice and she has a warm overall presence that comes through loud and clear in these tracks. Thirteen intriguing cuts that clock in at close to fifty-two minutes. Our initial favorites include "Wide Awake Dream," "Waiting," Time Takes Away," and "Forget Me Not, England." Nice, pensive thoughtful music with a conscience.
Swiss Army Man - Original Motion Picture Soundtrack: Music by Andy Hull and Robert McDowell (CD, Lakeshore, Motion picture soundtrack)
Most motion pictures have plots that we've all seen and heard before in one way or another. We're happy to report that...this one's definitely different. The basic story is this. A guy on a deserted island (Paul Dano) finds a dead body (Daniel Radcliffe), which he soon realizes he can manipulate in different ways. The two form a bond and together try to find their way home. The music is obviously a critical variable in this motion picture. The music was written by Andy Hull and Robert McDowell (both are in the band Manchester Orchestra). The soundtrack features both instrumental and vocal tracks. Very much unlike your average twenty-first century music for film, this album has very subtle qualities that no doubt required a great deal of time and concentration to record. We honestly can't remember having heard a soundtrack quite like this one. Strangely bewildering compositions include "Where Do You Come From?", "Loved Back To Life," "Underwater," and "A Better Way." Truly beautiful stuff, created with precise attention to detail. Highly recommended. TOP PICK.


Trailer Radio - Country Girls Ain't Cheap (CD, Moonshine Martini, Country pop/rock)
If we hadn't read the press release, we would've sworn the band Trailer Radio was based in Nashville, Tennessee. But no, they're not. These folks are based in New York City. Interestingly, this music isn't what it first seems to be. Yes, these folks are playing country pop/rock...but at least in terms of lyrics, what they're doing is mainly satire. But just cuz they've got a sense of humor, don't expect second-rate songs. The tracks on Country Girls Ain't Cheap are smart and focused, and they feature some exceptionally good melodies. Actually and in fact, we'd bet that most folks won't even initially realize what's happening here because these folks are so good at what they do...they're at least as good (if not better) than many of the artists who have influenced their music. Lead vocalist Shannon Brown has a great voice that really propels these tracks. Rounding out the band are David Weiss, Mike Dvorkin, Joel Shelton, and Kenny Soule. Cool, clever cuts include "Granny's Got the Baby ('Cause Mama's Doin' Time)," "Jimmy Jack's Diner," "Jesus Loves You (But I'm On the Fence)," and "Big Day for Steffie." We can tell from the sound of these tracks that these folks put on one helluva live show. Funny stuff.
Trousers and
Britches in the
World without
Stitches.
The Wedding Present - Take Fountain (Double vinyl LP, Scopitones / Happy Happy Birthday To Me, Pop/rock)
We've been big fans of The Wedding Present for years. We're also big fans of artists on the Athens, Georgia-based label Happy Happy Birthday To Me. So it seems perfectly fitting that the two would merge to release the latest double album from this legendary British band. If you loved the sound of The Wedding Present and/or Cinerama (Gedge's other band) in the past, there's little doubt you will also love Take Fountain. If you somehow missed out on the band's previous recordings but love great pop, then there's also little doubt that you will love this album. Unlike others who've been making music for decades, David Gedge never seems to burn out. Take Fountain begins with the short 'sound' track "On Ramp" which serves as an appropriate intro. The band then launches into their trademark upbeat melodic sound featuring infectious rhythms, precise bass lines, groovy guitars, and Gedge's impossibly warm and inviting vocals. Listening to this, you'd never know this band began way back when. These tunes have a fresh and inspired sound that's very similar to how musicians sound when they've just learned how to play. As if the music wasn't enough (and it most certainly is), the packaging is also killer. This Scopitones / Happy Happy Birthday To Me release is a deluxe double vinyl album with some very cool minimalistic art. (Readers should note that the two labels have also released Cinerama's Valentina album on vinyl as well.) The folks in The Wedding Present continue making music that is just as credible and incredible today as it was when they first started making music. Highly recommended. TOP PICK.


Ziniz 7.
7 ziniz.

7Z7Z, NZ7.

NZ7.

Ziniz 7.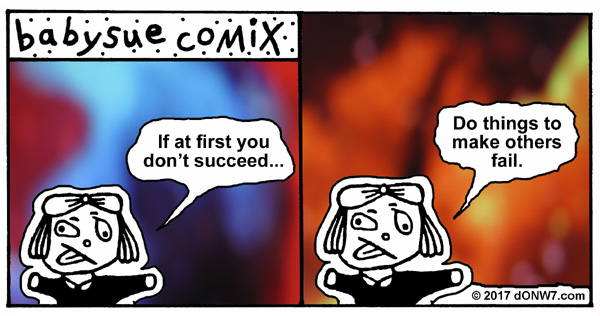 A
Ryan Adams - Heartbreaker (deluxe edition)
Ryan Adams - Dustjacket (relaxed edition)
Additional Items Composed - Reversal of radishes
Additional Items Reversed - Back to the additional items
Adele - My frisky rat puppy done ate my head off
Alice Copper - Lob it to Seth
Allman Brothers - Crackdown concert 1986
Shirlette Ammons - Language barrier
Anohni - Hopelessness
Anthrax - For all kings
Antlers for Booboo - Oh no not that tired old runt again
Apples Got Smushy - Train smush
Athens Is Not A City - Trauma for the bush animals
Augusta Is Not A City - Wilma for the plush panels
B
Bad Bump - Banana tread
Badfigure - Crooked down
Bambi Dambi - Lambi
Ballerina Pumps - Blackass
Barge - Limpy
Beadulls - Desmocker
Beatles - Medium rare
Bee Numb - Numb bee
Beyonce - Sorry
Beyonce - I can dance even if I can't do anything else very well
Beyonce - If all you want is an ugly body and face, I've got both
Beyonce - Don't you get tired of hearing my stupid name all the time
Beyonce - I'm really a boring old hag who looks terrible without thick layers of make-up
Beyond the Beyonder - Blander and blander
Bjork - Vulnicura live
Black Tabitha - Pastor of senility
Blankets for Blankets - Laps
Blender in a Blinder - Fizzle
Breezer the Flew - Like dazzlers in fume
Butler Pudding - Lippity gris gris
Buzz's Lamp Cord - Tawny frink
C
Car Mump - Dazed and refused
Casket of Corformity - Laser dog
Cast of Cast - Lastly
Cat Grave - Mickey's laboratory
Cesula - Maid in martians
Chance The Rapper - Coloring book
Chicago - Love songs
Chump - Malaria
Chunks of Paisley Pumps - Lordy the snore is a plaza burn
Eric Clapton - I still do
Phil Collins - No jacket required
Come To Lulu's Nurse - Romp and the bumpy tum tum
Confederate Railroad - Happy to be alive
Conscious Or Not - Grumpy lazy
Crap You Like - Tape measure
Crosby, Stills & Nash - Survival Sunday
Crunchy Links - Switches and prawns
Czerchnkii - Dim
D
Dae Dae - Mae Mae
Daisy Days - Freezing
Damn People - Damn People
Damn Tumblers - Damn Tumblers
Damn Warp - Damn Warp
Damn Zoo - Damn Zoo
Deftones - Gore
Diets Are For Dimwits - Lassie's lost pudding cup
Dimmer than Dim - Inputs
Dion - New York is my home
Dirty Pennies - Flocks and pimps
Doves That Die Today - Lassie
Drippy Dennis - Directional
Dry Potato - Sync
Ducks for Ducks - Nine hundred ponies
Dumb Sounds - Like Nanny and the poodle
E
Each and Each - Teach
Eachy - Preachy
Eat The Bounty Feathers - Naptime
Elephant Muff - Beneath the blurry knob
Elves and Bumpy Thumpers - Original motion picture soundtrack
Emergency Flakes - Phasers
Empty - Flow
Empty Flower - 1 2 3 4
Enter the Entrance With Lockets - Glasses on the puddle
Eventually We'll All Die With Nothing - Pom poms
Everyone But - But Everyone
Ewe - Ranch funk
EZ - Not so
F
FA - La la
Famous Famous - Converter
Far Out Far In - Farin
Faxes Forever - Limp little pixies
Ferz - Lizzy
Fifty Million - Zero lads
Finks Forever - Live at the dead
Five Times Fifty-Five - Live
Four Times Four Is Four - Five times
Foxes - All I need
Fume - Lumps
Funky Laminate - Parking
Fur For Francis - Pouches
G
Gas Pumps - Last primper
Gauge Rage - Now cow
Germany's Burp - Lamp drill
Get Your Begging Done - Tower bitch
Vince Gill - Down to my last bad habit
Goo Goo Dolls - Boxes
Graham Slackers - Naturally grabby
Ariana Grande - Into you
Grass Patches - Dolby
Josh Groban - Stages live
David Guetta - This one's for you
Guns N Roses - Acoustic session: Radio broadcast 1987
H
Hay - Hay
Hazle - Measurements
Hell for Humans - Happiness is a dumb puppy
Help Me Help Me - Liver
Help the Hopeless - Bloody hearts get you nowhere
Hissy - Laserbon
Hitt - Dawn for the loud birds
Hizzers - Stuck
Ian Hunted - Punts and nuttters
Husperate - ADN
Hut for Henry - Universe of sandy
I
Ian - Jackknife
Icky - Picky, picky, picky
If It Dies Don't Touch It - I offered more than they wanted and they took it
If You Knew Nothing You Would Be Nothing - Drips
Inky Doll - Dampness and dryness
In The End The Beginning - Ridgefield
It Stays Warm - Square butter
IX Lamb Sweater - To each his each
IZZ - Each his to his
J
Michael Jackson - Off the wall
Michael Jackson - Towers of nothing
Michael Jackson - Nosey dopes
Jerry's Apple - Towers
Jerry's Crud - Narry a buster
Jersey is Swervy - Translustre
Jethro Toil - Sick as a tick
Jethro Wump - Aquatong
Elton John - Wonderful crazy night
Elton John - Where did my voice go?
Jones Is A Donkey - Drammamine
Jones Is An Elephant - Mine ain't mine
Judas Priest - Battle cry
Junk Is Just Junk - Lady trunk
K
Kaas - Lacey
Kalesh - Kaos
Kandy and the Ks - Lassie's drool
Kows - Land of the Kows
Krap - Krap
Krazy Cow - Lots of tips
Krunchy Krunch - Captain's caps and tons
Kudzu's Lamp - Drastic
KWKWERA - Lists
L
Ladies For Pretzels - Louder than the other thing that we had discussed earlier
Lamb Peppers - Smuppy
Cindi Lauper - Detour
Laxative Preamble - Naps and snappers
Let There Be Let - Now there be meow
Lisa Said - First time, long time
Lists - Stop the Lists
Loretta Lynn - Full circle
Loud and Loud - Dull and dull
Lumineers - Cleopatra
Lumps - Lousy mouses
Lung Disease - Trowel
M
Manners and Nanners - Tablets for pokey
Masta Ace - The falling season
Matchbox - Going down there
Math for Math's Sake - Plazas
Maze Lops - Trazzler
Mazer's Big Torch Bucket - Lipsy
Millie's Pork Bucket - Boxes won't go away
Monkey Chuck - Arlene
Monkey Davis - Nervous
Monkey Pauline - Damnable
Moo Moo the Bow Wow - Trouser's ain't fresh no more
Motorhead - Clean your clock
Mrowl - Prowling for mrowl
Murphy and Nop - Dammy and slop
Murphy's Paw - Plaid and dumb
N
David Nail - Fighter
Nasal and Tonsil - Lasers and urchers
Ned and the Headrumpers - Trowels
Aaron Neville - Apache
Newsboys - God's not dead
No More Blouses - Farmy
More More Cactus - Deal or no no
Now Cows - Blouses and thermometers
Numb's Fumbler - Town and mouth
O
Octorub - Norbie
Oh No That Old Shithead Is Here Again - Rotten old schmucks with no manners
Oooh - Uuuuuh
Oooh Oooh - Uuuuuh uhhh
Opposite of Opposite - Lopposite
Orange Floyd - Sharp glide of the goon
Osmosis - USB #7
Other Muzzles - Howdy Pops
Oz and the Schnoz - Pow wows and monkeys
P
Painted Fuss - Nope
Pants and Pantless - Rainy press
Part Blub - Fran is ugly
Paws With Fingers - Ink bus
Pet Shop Boys - Super
Poodle Powder - Dust of the dawgie
Mike Posner - At night, alone
The Puddles - Nappy load
Punk Biscuits - Sap
Punk Noodles - Take this noodle and cook it
Puny - Runny infection
Pusfergradison - Nay, the basket sayeth
Q
Quacks - Trippy truck
Quails and Trucks - Lamb power
Query - Stop the questions
Quest for Dope - Smoking snuff
Quails Got Drunk - Beer and tissue paper
Quicker Than Daffy - Cords that don't work
Quiet Little Worm Thing - Never thought about it and never want to now
Quiz Germs - Links that don't work
Quurtie - Lousy bench
R
Radiohead - Daydreaming
Debbie Rafter - Lemme after
Red Hot Chili Peppers - Dark necessities
Reel to Raoul - Mouthpiece
Reform Club - Never yesterday
Rely On Relish - Candy dash
Mick Rhodes & The Hard Eight - Paradise city
Rihanna - Anti
Rolling Bones - Get your mama's kraut
Runny - Tippy's revenge
Rush - Beneath, between and behind
S
Larry Samual - Barney doesn't have hugs for me
Santa Died Last Night - Presenting...
Santana - Santana IV
Blake Shelton - If I'm honest
Blake Shelton - If you're into what I do you're obviously on the wrong web site
Blake Shelton - If people think I'm handsome they must really be confused and retarded
Blake Shelton - If I'm dishonest
Shotgun Louise - Rampy dim
Shotgun Tina - Lousy lamps
Shotgun Zappa - Mouses and mouses
Smuppy - The tatters that ground pepper
Snoop Dogg - Coolaid
Sparse - Kim's Ono spy mouse
Rick Springfield - Rocket science
Bruce Springsteen - Roxy night
Mavis Staples - Livin' on a high note
Steely Dan - Doing it in California
Barbra Streisand - Encore
Styx - Suite madame blue: Radio broadcast 1977
Sultans of Swing - Subcontinental drift
Swap and Change - Loudness weird
Swenter - Flowers
Swy - Rent
T
Tai Tai - Lists
Talking Sheds - Lambs forking up tonsils
Tea For Lunch - Massachusetts isn't a country
Teepee Tupperware - Laura's butter pand
Telltale - Taller toll
Thuds - Ready for emperors
Thunder - All you can eat
Justin Timberlake - Can't stop the feeling
Trunk Idiots - Laugh when it's all over
Tummy Bus - Lambs and prawns
Tunker - Lassie's paw
Twisted Sister - Rock 'N' Roll Saviours: The early years
Steven Tyler - We're all somebody from nowhere
TZ397 - Rowl the smunk
U
Ugly Banana - How do the hussy wink
Ugly Orange - Do the mouse
Ultraplucks - Eyebrow mania
Umbrella Vision - Church of tassle
Uncle Duck - Mushed
Uncle Pregnant - Does and rodents
Keith Urban - Ripchord
V
Various Artists - A collection of dull dribble that no one will ever notice
Various Artists - We stopped makin' em because they stopped buyin' em
Various Artists - No one buys these kinds of compilations anymore so that's why we keep producing 'em
Various Artists - Tribute to someone whose name we can't remember
Various Artists - Trying to get something heard never works
Various Artists - The most boring bands you never cared to hear
Various Artists - We've the last ones to know the last ones
Various Artits - Our albums are always the first to get thrown away

W
Wally Is Near - Stamp that thing goodbye
Wanda and the Wandas - Limp
We Don't Get It - Now is the now
Well I Guess This Is Just Another One - Lumps
Whether Or Not - Lousy weather
Lucinda Williams - Ghosts of Highway 20
X
Xie - La la the distance away
X-ray Pecs - Lookie away
Xzistance - Lift down
Y
Yanni - The dream concert
Yell All The Time For Whatever You Pay For It - Taxi service
Yellow Floyd - Park wide until noon
Yesterday's Potties - Damp portions
Yes We Will Be Bananas - Trap doors
You never - Well I never
Yoyos for Panama - Sharp
Z
Zappa and the Zappettes - Trown
Frank Zappa - How flowers got in the potty train
Zunk - How the leaves got patchy