September 2016 Comics, Poetry, and Reviews by

Stream "You Don't Live Here"

*Top Picks =

The Goddamn Happy Place
There is a happy place where no one goes. There is a happy place that no one knows about. The places we know are nowhere to go. The places we go are nowhere we know. The place that we are is a space in a car. The car in the space is all over the place. The farther you are is just part of the start. The start of the part is the space that you know. The less that you know, the more that you are. The more that you are is just waste on a star.
* * * * * * * * * * * * * * *
Shane Alexander - Bliss (CD, Elevate, Folky pop)
This is the sixth full-length release from Shane Alexander, but it serves as an introduction for us because this is the first time we've been exposed to this talented fellow's music. Judging by the first track ("Evergreen"), we would have assumed this was a folk album. But things pick up quickly on the second cut ("Something Real Never Dies") and you begin to realize there's more here than initially meets the ears. Alexander is well-connected in the world of music and our impression is that he's now on the cusp of hitting the big time. The songs on Bliss sound like classic pop in many ways, using traditional instruments and the main focus is on lyrics and vocal melodies. Shane's songs contain ideas and feelings that most people should be able to relate to. If you're looking for bizarre artsy stuff you won't find it here. But if solid, simple, pure, hummable soft pop appeals to you...well then, this just might be your favorite new album. Smart pensive cuts include "Evergreen," "I Will Die Alone," "Angel's Share," and "Bliss." Every track here is a keeper.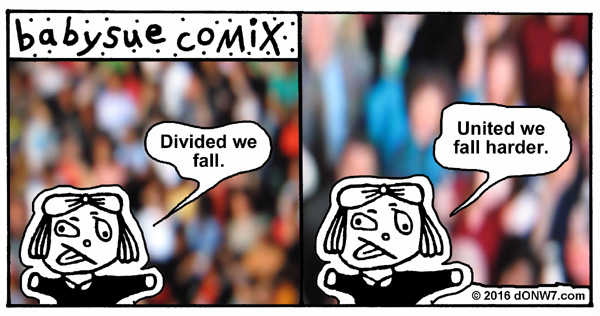 Anderson / Stolt - Invention of Knowledge (CD, Inside Out Music, Pop)
From what we're hearing and seeing out there in info-land, most of the diehard Yes fans seem to think this album is better than the more recent recordings by the legendary band itself. We haven't heard recent albums from Yes so we can't make a call on that one. This is, of course, the superstar duo of Jon Anderson and Roine Stolt. Most music fans in the United States know Anderson's name and voice. But Stolt is just as well known in Sweden where he has been extraordinarily active for several decades (he is best known as a member of the bands Kaipa and The Flower Kings). We can see/hear why Yes fans seem pleased with this album. In many ways, the overall sound and feel is similar to the band's recordings from the 1970s and 1980s...except with a much slicker and perfect sound. These guys' voices blend together seamlessly. Particularly impressive are the songs themselves. In many cases when musicians have been around for as long as these guys have, the ability to compose songs that still have substance and style diminishes. Another thing that will remind fans of early Yes albums is the cover art. Invention of Knowledge features some very beautiful, intricate artwork that is particularly appealing...and the cool triple fold digipak sleeve also includes a super slick and nifty lyric booklet. The album is divided into four sections: Invention of Knowledge, Knowing, Everybody Heals, and Know. Both of these guys are still making music that is cool, credible, and instantly appealing.
Bread is
Bad.
Backhouse Lily - No Apologies (Independently released CD-R EP, Instrumental/pop/rock)
Exceptionally well composed and played modern rock/pop instrumentals from Backhouse Lily. This band is based in Las Vegas, Nevada and they play a brand of instrumental music that harkens back to the mid-1990s. The band (really a duo) is comprised of Carl Adami (bass guitar) and Bill Maihen (drums). This cool EP features nice thick tracks and sounds nothing like two guys making music--this sounds like a full band. The press release that accompanied this disc compared the music to classic artists like Pink Floyd, Rush, The Cure, Tool, The Police, and The Cure. So if you're a fan of any or all of these groups, these tracks are likely to appeal to you. Seven cool cuts here including "No Apologies," "Breakthrough," and "Only Wings Remain."
Scott Brickman - 96 Strings and 2 Whistles (CD, Ravello, Classical)
This is the third full-length album featuring the music of composer Scott Brickman, who is currently a Professor of Music and Education at the University of Maine at Fort Kent. Brickman's previous two albums (Winter and Construction, 2012 and Dear Darwin, 2014) received a very positive response from critics and classical fans. Scott's influences are far reaching and divergent, which may explain why much of his music defies easy categorization. 96 Strings and 2 Whistles presents five compositions featuring the talents of Suzanne Gilchrest (flute, alto flute), Ina Litera (viola), Matt Goeke (cello), and Beth Levin (piano). We can hear sounds of the past and present in these compositions. But coming up with any obvious comparisons is difficult because Brickman seems to be carving his own unique niche in the world of music. Cool reflective compositions include "French Suite," "Wind Power," and "Ninety-Six Strings and Two Whistles."
The Bronzed Chorus - Summering (CD, Double Plus Good, Instrumental/progressive/math rock/pop)
If you think all instrumental rock bands sound alike, think again. We actually rarely hear underground instrumental bands, and that's probably because taking this approach really limits possibilities. After all, how are people going to remember the name of a song its title isn't repeated five times during each chorus? The Bronzed Chorus is the duo of guitarist Adam Joyce and percussionist Hunter Allen. Together, these two fellows seem to be determined to prove that instrumental music can be just as innovative...if not more so...than music with vocals. So...what genre does this fit it? Difficult to say really. Some of the tracks delve into progressive terrain, others are more pop, while others might fit into the math rock category. The key word here is creativity. Instead of simply rehashing riffs and rhythms, Joyce and Allen use their instruments to explore. And explore they do throughout all ten tracks on this perpetually entertaining album. Hard to pick out favorites, because each and every track is hypnotic and intriguing. Nothing but killer stuff here. Recommended. Top pick.


Katie Burden - Strange Moon (CD, Cautionary Tail, Pop)
Hmmm...this one is different. Our first reaction to Katie Burden was that her voice reminded us in many ways of the always-enchanting Sonja Kristina (Curved Air). Burden's voice has that same kind of smoky moody sound that made us fall in love with Kristina years ago. Katie's debut EP (My Blind Eye) impressed a lot of folks...and our guess is that Strange Moon will impress even more. What's probably most interesting here is that these songs don't really sound like any other specific twenty-first century artists that come to mind. We always appreciate it when someone has their own true sound in the world of music, particularly when you consider the fact that almost everything has been done before in one form or another. If this album doesn't catch on in a big way with mega-hipsters, we'll be surprised. Ten well-crafted cuts including "Don't Ask," "Cut the Wire," "Strange Moon," and "Coffee." Recommended. Top pick.


Cafe Society - Original Motion Picture Soundtrack (CD, Sony Classical, Soundtrack)
Sounds like iconic film director Woody Allen may be back on track with this one. Set in the 1930s, the film tells the story of a man from the Bronx who goes to Hollywood and falls in love amidst the backdrop of movie stars, debutantes, gangsters, and others who made the decade so colorful and intriguing. If you're a fan of his films, you might find this music to be what could be called classic Woody Allen soundtrack music. These jazzy, inspired tracks give the listener the feeling of being in another decade, and there's almost nothing to place the music in the twenty-first century...except for the impeccable sound quality that does give it a decidedly updated sound. The majority of the tracks here are performed by Vince Giordano & The Nighthawks, who do a superb job of recreating another time and place. Also performing on the soundtrack are Kat Edmonson, Benny Goodman, County Basie, Bel Selvin, YerdSon, Conal Fowkes, Brian Nalepka, and John Gill. The majority of the songs were written by Rogers and Hart, who seem to be two of Allen's favorite composers. Classy, well-crafted tunes include "The Lady Is A Tramp," "I Didn't Know What Time It Was," "My Romance," and "This Can't Be Love."
Cantina - A Sea of Keys (CD, We Know Better, Pop)
Although we've placed this in the pop category, this is not pop in the traditional and commercial senses of the word. The band Cantina writes and records songs that are familiar and hummable, but they're a far cry from the world of commercial crap pop in the twenty-first century. The songs on the curiously-titled A Sea of Keys have a classic sound in many ways. These compositions combine ideas and elements from a variety of sources. We can hear traces of 1990s underground pop and music from decades ago (1940s and 1950s). In addition, some of the melodies are occasionally reminiscent of artists like Game Theory and The Violent Femmes...and many more. Cantina is driven by the songwriting skills of John Dufilfho who folks will recognize as a member of Elephant 6 and The Deathray Davies. What we love most here is how hummable these tracks are. The listener is not challenged nor abused. Instead, the folks in this band seem mainly motivated to simply entertain and put folks in a good frame of mind. And on A Sea of Keys they do just that. Fifteen well-crafted cuts including "Lucifer," "Bulletproof," "I Keep Floating," "These Machines," and "Hallucination." Truly cool stuff. Recommended. Top pick.


The Coal Men - Pushed to the Side (CD, Vaskaleedez, Roots rock/pop)
This is one of those cases where there are no clever anecdotes or unusual angles being used to promote a new album. And that's probably a smart move, as the fifth release from this Nashville, Tennessee-based trio stands squarely on its own. The Coal Men are Dave Coleman, Dave Ray, and Paul Slivka. These three musicians make music that seems completely free of gimmicks, trendy technology, and things that might date the overall sound. Classic might be the best word to describe these tracks, as the music has a sound that could easily appeal to the majority of music fans...no matter what their preference might be. The band belted out of the gate in 2004 with the strong endorsement of John Prine who released their debut album (Nowhere's Too Far) on his Oh Boy label. The cuts on Pushed to the Side have a nice sparse sound, which is probably due to the fact that relatively few overdubs were incorporated here (half of the tracks only have vocal overdubs). These solid melodic cuts have the potential to appeal equally to fans of rock, pop, country, and Americana. Nice mid-tempo groove-oriented tracks include "Depreciate," "The Payoff," "Faithless Eyes," and "The Singer (in Louisville)." Good solid stuff with soul.
Coeds - Thrill Me! (CD, New Granada, Rock/pop)
We've heard several way cool groovy bands from the sinfully cool city of Savannah, Georgia lately. We can now add Coeds to the list. Although they've released singles and cassettes, this is the first proper full-length album from the band. If you like loud aggressive underground guitar rock, you're likely to get a major charge out of this one. There was a time years ago when most of the cool underground guitar bands in this country were based in either Texas or further out west. Nowadays some of the more gutsy and inspired bands seem to be popping up on Tampa, Florida's New Granada label and the always tasteful Happy Happy Birthday To Me label based in Athens, Georgia. Coeds is/are comprised of Anna Chandler, Phillip Reynolds Price, Jeremiah Stuard, and Donald Moats. We love the fact that these four individuals look particularly normal, all the while delivering truly loud and gutsy underground rock with attitude. Thirteen groovy cuts including "Push," "Night of the Creeps," "Too Cool For School," and "You Carry It With You." We'd be willing to bet that these folks put on a truly entertaining live show.
Crushed Out - Alien Ocean (CD, Cool Clear Water, Pop)
This is a very well fleshed-out album chock full of interesting sounds and influences. Crushed Out is the husband-and-wife duo of Frankie Sunswept and Moselle Spiller. The two were originally neighbors in a Bushwick, Brooklyn apartment building before meeting and deciding they wanted to play music together. The pair released their debut EP Show Pony in 2010 which led to the first full-length Want To Give in 2012. By the time they recorded their second album (Teeth), the sound had evolved and become much more polished. If it hits others the way it hits us, Alien Ocean will be the one that really puts this band's name on the map. These songs feature ultra cool guitars, totally groovy rhythms, and vocals that are delivered with appropriate attitude and conviction. According to the press release that accompanied this disc, the live show will feature "electric palm trees, black flamingos and much that you'd expect to find at the shores of an Alien Ocean." Hmmm...sounds interesting. The band's music has already found it's way into the world of film and television. So now it's only a matter of time until the rest of the world gets wind of Crushed Out. Frankie and Moselle have a very strong visual image as well, which no doubt adds to their appeal. Totally kickass cuts include "Out of the Blue," "Love Howl," "Rise the Tide," "She is Gone Again," and "Weekend Mohawk." We're really lovin' this one like...for sure. Top pick.


Curved Air - Rarities Series: Volume 1 (CD, Curved Air, Progressive rock)
Although Curved Air is one of our all-time favorites from the 1970s progressive rock era (their albums are still criminally overlooked in the United States), we approached this album with hesitation. And that's mainly because the entire track listing is seventeen versions of the song "Propositions." And our past experience with albums that present numerous versions of one tune are generally not so listenable. But here's the good news. This one isn't like that. In fact, the only two tracks that feature lyrics and vocals (courtesy of the always enchanting Sonja Kristina) are tracks one and seventeen. The remaining cuts feature the band playing live freeform improvisational instrumentals of the track. Thus, instead of sounding like the same track over and over and over again, Volume 1 of this rarities series spins more like an improvisational or modern jazz album...because no two tracks are the same. In addition to Ms. Kristina, the band is comprised of Florian Pilkington-Miksa on drums, Kirby Gregory on guitar, Chris Harris on bass, Robert Norton on keyboards, and Paul Sax on violin. We're already looking forward to future volumes of this particular rarities series.
eh? Releases (three of 'em)
Ben Bennett & John Collins McCormick - Pluperfect (CD-R, eh?, Experimental/sound)
Das Torpedoes - Qu Nar (CD-R, eh?, Experimental/sound)
Daniel Wyche - Our Severed Sleep (CD-R, eh?, Experimental/sound)
The folks at the always entertaining and often perplexing label Public Eyesore have a smaller offshoot label called eh? Public Eyesore has a reputation for releasing unusual and obscure recordings. The eh? label seems to be reserved for things that are even more obscure and unusual. Rather than try to describe and/or review the latest three eh? releases, we opted to just prepare this paragraph to let folks know about them. We hear a lot of experimental noise releases. These would most definitely fit in the difficult listening category (heh heh heh)...because most folks will probably be confused or alienated by these albums. We have to really admire artists recording in this genre because there are so many obstacles to success and the fan base is so specific and limited. We're always intrigued by what we hear from these two unique San Francisco-based labels...no matter how strange, distant, obscure, and confusing the music might be. It's no wonder the label is called eh?...(!!!).
Hakki Cengiz Eren - Color Studies (CD, Ravello, Classical)
The debut full-length album from Turkish composer Hakki Cengiz Eren. Color Studies presents four unorthodox pieces that will confuse some and hypnotize others. The album starts off with a bang. Few will be able to ignore the strange and bewildering sounds of the sixteen minute "Buffavento." Sounding something like a cross between Mahler and Frank Zappa, the composition immediately makes it clear that Hakki is creating music for a very select audience. Divided into six sections, "Six Studies On Archipenko" is more stark, yet equally puzzling. Possibly our favorite here is "Music for Strings No: 1 (Doors)" in which strings are used to create a very unsettling audio environment. Lots of tension in this one. The album closes with "Four Pieces for Solo Viola." Rather than closing with something more conventional and familiar, Eren opts to make his final statement just as strange. Personally, we love the more adventurous side of classical music. And that's definitely the area where Hakki Eren's talents lie. This is not for everyone, nor does it try to be. This will definitely conjure up colors in the minds of the listener. Top pick.


F. Gerard Errante - New Music for Clarinet: Another Look (CD, Ravello, Classical/experimental)
This album is a strange experience. Even stranger when you consider the fact that most of the music was created using the clarinet (an instrument not usually associated with experimental music). Most of the compositions on this album could best be described as...sparse. Instead of incorporating other instruments, F. Gerard Errante presents the majority of these pieces playing alone. But with the help of effects, delays, and layering, things take much more interesting twists and turns than you might think. There are two compositions that incorporate piano into the equation: Adolphus Hailstork's "A Simple Chance" and Sydney Hodkinson's "The Dissolution of the Serial." Hard to determine which genre this belongs in...classical or experimental. We finally decided that this one teeters on the line that separates the two. Really strange stuff, difficult to describe...yet strangely appealing and challenging. Top pick.


Focus - Focus 8.5: Beyond the Horizon (CD, In and Out of Focus, Progressive)
It's amazing how many bands and artists from the 1970s are still writing and recording music in one form or another. We were surprised to receive this new album from the Dutch band Focus. Until receiving this, we weren't even aware that the band had re-formed in the twenty-first century. For this album, the group worked with producer Marvio Ciribelli as well as top-notch Brazilian musicians like Arthur Maia, Mario Seve, and Marcio Bahia. The album contains tracks that combine elements from progressive rock and jazz, with less of an emphasis on heavy rock. While much of this is very different from the music the band was recording decades ago, these tracks have a unique sort of magic happening that is just as interesting and intriguing in many ways. It's great that these guys decided to continue making music, because Focus 8.5 is an album that's sure to find a strongly supportive fan base. Groove-oriented cuts include "Focus Zero," "Millennium," "Talking Rhythms," and "Surrexit Christus."
Fry Street Quartet - The Crossroads Project (CD, Navona, Classical/string quartet)
The Fry Street Quartet is comprised of Robert Waters on violin, Rebecca McFaul on violin, Bradley Ottesen on viola, and Anne Francis Bayless on cello. According to these folks' web site, this album was created "to inspire reflection, foster engagement and incite action at a pivotal moment for our environment." The album is divided into two sections featuring composers Laura Kaminsky and Libby Larsen. Rather than go the easy route of playing familiar classics by the masters from the past, the musicians in this quartet chose pieces that are off the beaten path. Kaminsky's "Rising Tide" is divided into four sections and has some rather unusual and unorthodox sections. Our guess is that this was a difficult one to play, as some of this sounds almost accidental and/or unpredictable. Second is Larsen's "Emergence," divided into five sections. Again, playing this obviously required a great deal of skill and focus. Waters, McFaul, Ottesen, and Bayless have received a great deal of praise from some noteworthy places thus far in their career. Intricate, precise, and detailed twenty-first century classical music with style.

Ghostbusters - Original Motion Picture Score: Music by Theodore Shapiro (CD, Sony Classical, Motion picture score)
We were initially very apprehensive about the score to the new re-make of Ghostbusters. After all, if there was one song that we absolutely despised the most back in 1984 it was most likely that godawful Ray Parker, Jr. song. The dreaded song was everywhere and you couldn't escape it. And the part that was the most sickening was how almost everyone thought it was so cute and funny (and it was most certainly neither, by the way). We purposely never saw the movie because our aversion to the title song was so strong.Well, we're pleased to report that the score to the new motion picture has absolutely nothing in common with that horrible hit song from the past. In fact, it's so far removed that we would never have even guessed that this music was created for the new film. The music was created by in-demand composer Theodore Shapiro, whose name seems to be popping up all over the place of late. Shapiro has come up with a score that combines element of classical music with modern instrumentals. These tracks have a huge slick sound that should sound incredible in theaters. All kinds of emotional ups and downs here. Some of these tracks are more subtle and subdued, while others have a charged up vibe that will make you grab the arms of your chair. Twenty-one expertly crafted cuts here including "The Aldridge Mansion," "Never Invited," "I Will Lead Them All," "Balloon Parade," and "Into The Portal."
Golden Bear - Dimensional Place (CD-R, C-Side, Pop)
After recording four albums and playing lots of shows from 2005 to 2012, the guys in Golden Bear decided to take a break...which gave them the time they wanted and needed to write and record the songs for this album. They've adapted their sound somewhat. The songs are decidedly slower and have a more funky vibe. Plus, they've also added a female vocalist Kate Daniel. Dimensional Place seems influenced by classic pop from the past, while updating the influences with a more current, updated overall sound. The press release that accompanied this album sheds some light on what's going on here. The music is compared to other artists like Todd Rundgren, AIR, The Eagles, Dam Funk, and Chic. To our ears, these tracks have a great deal of commercial appeal, so we wouldn't be surprised in the least to see them popping up in television shows and films. This is a short album, just under thirty-five minutes long. But all eight tracks sound like potential hits, so this just might be the one to push the band's career to the next level. Groovy pop tracks include "Let My Love Come Down," "Spells," "Difficult," and "Over & Over."
Greenslade - The Birthday Album - Live Switzerland 1974 (CD, Angel Air, Progressive rock/pop)
This release has historical significance for Greenslade fans as this is the last known live recording of the original line-up. Recorded in Philly, Switzerland on January 18, 1974 (Dave's birthday), the band was then comprised of Dave Greenslade, Dave Lawson, Tony Reeves, and Andrew McCulloch. The concert presents the band playing material from their first two albums. You can tell from these tracks how tight these guys had gotten from performing this material live. The sound quality is good, but you can definitely tell that this was a concert recorded in the mid-1970s. We've always felt that Greenslade was one of the best progressive bands from the seventies and yet, for some reason, they've never received the same amount of recognition that many other bands from that time period have. Nine cool tracks here including "An English Western," "Bedside Manners Are Extra," "Time To Dream," and "Feathered Friends."
Guru Guru Groove Band - The Birth of Krautrock 1969 (CD, Cleopatra, Progressive/experimental/noise/improvisation)
Now here's a recording that was way, way, way ahead of its time. We always loved the band name Guru Guru. This album presents recordings that were made two years prior to the release of the band's debut album (UFO). Here's how these recordings came to be. Mani Neumeier and Uli Treple had just left the Irene Schweizer Group and wanted to venture into new territory. They invited some friends over to a studio in Heidelberg, Germany and asked the engineer to record an entire night's worth of playing. Then they all took LSD and proceeded to explore. Although there are tons of artists/groups playing this sort of music in 2016 (particularly in California's fertile improvisational community), way back in 1969 hardly anyone was playing this style of music. As you might guess, the tracks on this album are exceedingly strange and unpredictable. But what surprised us most is the sound quality. For lost/found tapes from long ago, these tracks sound rather slick and polished. This album will appeal not only to Guru Guru fans, but also to anyone interested in hearing the original roots that produced the progressive rock movement in the 1970s. Eight tripped out tracks that are certain to bend your mind in half. Neat stuff.
Sean Hamilton - Loci (Independently released CD-R, Percussion/experimental)
This album could fit into the experimental or modern classical categories, more likely the former than the latter. Tampa, Florida's Sean Hamilton makes music that seems to have much more in common with the artsy experimental folks in California than his hometown state. But that's probably a good thing because it easily and instantly sets him apart from the crowd. We have to admire folks who record music like this, mainly because they know from the start they are playing for a very limited audience. Because the recordings have virtually no commercial appeal whatsoever, support will only be given by the limited few who are open-minded enough to appreciate this kind of thing. The press release that accompanied this album describes it as being "for solo drum set and interactive electronics." That pretty much sums things up. Hamilton is quite a drummer, but you won't hear drums being played as you normally would. The addition of the strange, stark electronics adds an unusual flair to these proceedings. Check out the guy's web site (link above). Very interesting stuff, coming from an entirely different perspective.
Marty Harris - Double Septet (CD, pfMENTUM, Modern jazz/improvisational)
Creating this music was obviously quite an undertaking. A quick glance at the cover reveals how many musicians lent their talents to this project (an entire crowd). But what makes it even more intriguing is the fact that all of these folks gathered together and recorded this music in a single day in January 2015 in Ojai, California. Double Septet presents four lengthy compositions which contain a huge amount of spontaneous improvisation. Marty Harris must be one of those guys out there with an incredible ability to pull people together and lead, as this diverse group of musicians seems to have some strange force pushing them forward. And that force must indeed be Harris himself. Music fans may be surprised at how listenable this music is. Instead of sounding like a bunch of musicians going off on difficult tangents, it sounds very much like a group with unified focus. The song titles should give you an indication of what to expect here: "Party Time," "10,000 Kimmys Gibbler," "Cockapoo Army," and "Oh, A Little Day Trip Around the Church" (someone obviously has a sense of humor). Strangely captivating and ultimately unorthodox music for thinking listeners.
Heart - Beautiful Broken (CD, Concord Music Group, Rock/pop)
This one sure took us by surprise. Beautiful Broken is one of the best recordings we've ever heard by the band Heart. Who wouldn't thought the band could come up with something this credible and entertaining this far along in their career? The lead/title track is easily one of the heaviest songs we've ever heard the band do. So that's the track that will initially grab listeners by the throat. But this album is much more than that track might suggest, as it presents ten well written compositions that tread into rock, pop, and ballad territory. Ann Wilson and Nancy Wilson's voices sound just as good, if not better, than when they got started in music decades ago. We were so impressed by this album that we had to take a look on the internet to see whether or not our reaction was just the result of being in a great mood when we heard it. Not surprisingly, as it turns out, most of the band's diehard fans seem to agree that this album is a direct hit. Produced by Dan Rothschild and Nancy Wilson, these tracks have a nice big slick polished sound...but the songs themselves are the main focus. Hats off to the Wilson's for continuing to be vital and creative in a world where musical artists often burn out or fade away. At this point in their career, these two ladies are on fire. Killer cuts include "Beautiful Broken," "Two," "Johnny Moon," "Down On Me," and "Language of Love." Recommended. Top pick.


The Heaters - American Dream (CD, Omnivore Recordings, Pop)
Yet another cool obscure release unearthed by the fine folks at Omnivore Recordings. This is the first time these recordings have been officially released to the public. We remember hearing about The Heaters way back when, but we never actually heard their music because...at the time...their recordings were not so widely available. Plus, according to what we've read, the two albums they did release did not capture the magic of their live show. In their heyday, these three ladies were popular in and around Los Angeles, California. They even opened up for some big name acts including Talking Heads, Van Halen, and Cheap Trick. They finally decided to take matters into their own hands, recording their third album themselves (which, at the time, was kinda rare because the technology just hadn't evolved so far at that time). Things seemed to be on an upswing. The folks at Rhino wanted the girls to re-record the tracks for an official release. But the band felt the recordings should be issued as is, without being re-recorded. Thus, the deal fell through and these tracks remained unheard until now. American Dream is the long lost third album from The Heaters. Thus, the songs are finally released exactly as the band wanted them released so many years ago. Ten well-crafted cuts here including "American Dream," "Every Living Day," "Rock This Place," and "I'll Meet You There."
Heroes of Toolik - Like Night (Independently released CD, Progressive pop)
Talk about a band with an interesting line-up. Heroes of Toolik is a modern progressive group comprised of musicians you've likely heard in the past. The band is comprised of Arad Evans (Glenn Branca Ensemble), Ernie Brooks (Modern Lovers), Robert Poss (Band of Susans), Billy Ficca (Television), John Speck (on trombone), and Jennifer Coates (vocals and violin). Like Night is the second full-length release, and it's bound to be a hit with critics and fans of the underground. A far cry from commercial music in 2016, these songs combine progressive pop and rock threads from the 1970s right on through to the present. Because these musicians are playing an eclectic style of music that doesn't easily fit in today's landscape, coming up with similar artists for comparison is difficult. We'd love to be a fly on the wall when this band plays around New York, because we can only imagine who might be in attendance. Cool free flowing modern pop with an overall spontaneous sound and feel. Nine intriguing reflective cuts including "Perfect," "Warm," "Say Virginia," and "You Will Not Follow."
Ryan Huber - Comoros (Limited edition CD-R, Inam, Experimental/noise)
This is an extremely limited edition release...only 100 physical copies are being made available to the public. We love limited edition releases in 2016 because...while almost everyone else has decided that CDs are no longer cool...we've decided that they are indeed THE coolest medium of all. And having some of the super hard-to-find limited editions only adds to the uniqueness of our physical library. Comoros could best be described as experimental sound/noise. Ryan Huber is operating in a very esoteric world, creating recordings for that very small and defined section of the listening population interested in these types of recordings. We've been fans of noise and sound presented as music for years...and we still find this genre particularly interesting. At a point in time when so many seem focused on commercial Americana/pop/country, it's reassuring to know that musicians like this are still out there. Thirteen appropriately puzzling tracks including "Scaam," "AEX," "Celler of Last Resort," "Cambridge in Flames," and "Saladin."
I believe what
I am taught to
Believe.
Ice Age: Collision Course - Original Motion Picture Score: Music Composed and Conducted by John Debney (CD, Varese Sarabande, Motion Picture Score)
Collision Course is the sixth full-length feature film in the Ice Age series. These animated films have obviously caught on in a big way with viewers out there. But while most folks seem to be keenly aware of the characters, stories, and visuals, not as many seem to notice the music in the background. That seems to be how it generally is out there in the world of motion pictures. The folks making the music (that is so critical to the overall end result) rarely seem to receive the recognition they deserve. But if you're like us--and find yourself immersed and intrigued by the world of music made for television, motion pictures, and games--then you know how much creativity goes on in these fields of music. John Debney is one of the big guys out there who has created music for a whole slew of big box office smashes including (but certainly not limited to) Bruce Almighty, Dream House, Elf, Spy Kids, The Princess Diaries, Predators, and Sin City. If you want to hear why so many in the field choose Debney to create music for their projects, give this score a spin or two. These intricately composed and recorded tracks are precise, moving, pensive, and exciting. And you can bet your booties that the music is one of the things that causes the magic to happen in Ice Age: Collision Course. Close to an hour's worth of music here including "Cosmic Scrat-Tastrophe," Peaches and Julian," "Geotopia," "A Good Life," and "Wedding Preparations." Recommended. Top pick.


The Infiltrator - Original Motion Picture Score: Music by Chris Hajian (CD, Lakeshore, Motion picture score)
Although we haven't seen it yet, The Infiltrator sounds like one of the most gripping and intense drug trafficking movies ever made. It's a real life story of a federal agent who goes undercover to infiltrate a drug trafficking operation that was plaguing our country in 1986. The film stars Bryan Cranston in the lead role. The music for this edge-of-your-seat real life thriller was created by Chris Hajian who got his start making music for independent films in the 1990s. Far from a conventional score, this album presents tracks that could just as easily have been released as an electronic and/or ambient instrumental album. Some very strange sounds here, and it was probably created to give the viewer/listener a feeling of unease. If you want a real thrill, turn this sucker up really really loud...and prepare for some brain damage. Some of the bass lines in this music will go right through you. Wildly inventive and inventive stuff that hits the target dead center. Recommended. Top pick.


James Allen Spirit - James Allen Spirit (Independently released CD-R EP, Pop)
James Allen Spirit is an absolutely killer new band that we're certain will catch on with lots of ultra hipsters over the next few months. This self-titled EP presents seven wonderfully composed and executed tracks that are intelligent, slightly different, and full of solid, genuine substance. The band was created by Tyler Godfrey and also now includes guitarist Dante Sessions and bass player Tyler Kennedy. Produced by Nate Pyfer, these tracks have a nice thick sound...and the arrangements are totally out-of-this-world. Every single song here is a keeper, but our initial favorites include "Sea The Current," "Morning Sun," and "Corset." We can't wait to see what these guys come up with next. Highly recommended. TOP PICK.


Jaymay - TTTT (Independently released CD, Pop)
Smart and intriguing album title. It looks more like something architectural than musical. Interesting visual idea for a title. Songwriters often use their craft as a form of therapy to work through things that happen in their personal lives. Sometimes the results can be unusually revealing and thought provoking, while at other times you get the feeling you're a psychiatrist helping a patient who just wants to whine. Fortunately the former is true here, as the thoughtful songs on this album show a young lady whose inner strength eventually got her through some difficult periods in her life. Specifically, Jaymay had to deal with the death of her disabled sister...which was then followed by her being diagnosed with Crohn's Disease. During that time while she was unable to play music, she worked through some of the situation by doing painting and collage work. Jaymay was eventually able to summarize her thoughts and feelings associated with these two traumatic events by writing the songs on TTTT (which stands for "To Tell The Truth," also the title of the third track). The thirteen compositions on Jaymay's second full-length release have a nice, genuine, sincere overall sound. She writes straight from her heart and has a great knack for coming up with cool winding melodies. Plus, she's got a voice that should appeal to lots of listeners. Interesting reflective tracks include "Baby Maybe One Day," "Just Got Over You," "Cassie's Song," and "We Say Goodbye."
The Jeremy Band - Hit You With A Flower (CD, JAM, Pop)
Another super resilient upbeat collection of instantly catchy songs by longtime recording artist Jeremy Morris. Morris releases music under a variety of different names. This time it's The Jeremy Band which is comprised of Morris and the rhythm section of Todd Borsch on bass and Dave Dietrich on drums. In a world full of sarcasm and negativity, Morris isn't afraid to stand out from the crowd with his totally positive and upbeat messages and sound. The cover art and album title give a good indication of what's on this album. The idea of smiling daisies and jangley bubblegum pop may scare some listeners off. But it will be their loss because this is yet another album chock full of soaring melodies, killer vocals, great guitars, and infectious rhythms. How can one man write so many super catchy pop songs? Jeremy always hits home runs here at babysue. The guy seems to be a neverending well of infectious musical energy. Killer tracks include "Hit You With a Flower," "Let Me In Your Heart," "Big Disgrace," and "Watch What You're Doing." Highly recommended. Top pick.


Miss Sophie Lee and the Parish Suites - Traverse the Universe (Independently released CD, Pop)
If you love the sound of female vocalists from the 1940s and 1950s, much of this album will be instantly appealing. On the very first spin, Traverse the Universe reminded us very much of babysue favorite Peggy Lee. Sophie has more in common with the iconic vocalist than just a last name, her sultry, inviting voice has many of the same qualities that drew so many to Miss Peggy Lee decades ago. Another good comparison was offered in the press release that described the sound as "the sentiments of Billie Holiday meets Sade." Working with producer Luke Winslow-King (of Bloodshot Records), Sophie recorded eleven songs that incorporate elements of jazz, swing, reggae, salsa, and Dixieland. Close to forty minutes' worth of cool inviting music. Our initial favorites include "You and Me (The Universe)," "Someday," "The Way That Love Can Be," and "Lovely In That Dress."
Arjen Anthony Lucassen - Strange Hobby (CD, Aluca Music, Pop/rock)
Wow. This is easily one of THE BEST albums of cover material we have EVER heard. When a band records covers, it usually means second-rate uninspired versions of songs you'd prefer to hear from the original artist. But there are exceptions. We've always felt that David Bowie's Pin-Ups was one of this best albums, despite the fact that he didn't write any of the songs. Arjen Anthony Lucassen is best known for his progressive opera band/project called Ayreon. He originally released Strange Hobby in 1996...but did so without giving away who the artist was (how cool is that...???). Despite the way it was released, the album developed a following over time and has become difficult to get your hands on...until now. After hearing this, we have become instant fans of Lucassen. The choice of songs is excellent. But, even more importantly, Lucassen's interpretations of these tracks are amazing. Instead of sounding like tired retreads, these cuts are infused with boundless new energy...in most cases, far more energy that was involved in the original recordings by the original artists. Twenty-two mind-bending tracks here featuring material originally recorded by Syd Barrett, Paul Simon, Ray Davies (The Kinks), Graham Gouldman (10CC), Marc Bolan (T. Rex), Donovan, Mick Jagger/Keith Richards (The Rolling Stones), and many more. To repeat...this is easily one of the best albums of cover material ever. Highly recommended. TOP PICK.


Maybe one day
I will make changes in my life.
Maybe one day
I will do the things I always wanted to do.
Maybe one day
Things will magically work out on their own.

But maybe not
Because there are
No days
Left.
Dylan Menzie - Adolescent Nature (CD, Furrow Creative, Pop)
We've been saying it for years and it continues to be true. Some of the best and most creative pop/rock artists in the twenty-first century are based in Canada. This disc is short, clocking in at just over thirty minutes. But in that length of time up-and-coming singer/songwriter Dylan Menzie makes a definite impression with his music. This young fellow has a sound that is simultaneously unique and familiar. These songs feature intelligent lyrics and nice winding melodies. And Menzie has a voice that really makes his songs hit home. This guy is obviously headed on a quick path to success. Adolescent Nature features six originals and, surprisingly, ends with a cool cover of Robert Plant and Jimmy Page's "That's The Way."
Giulia Millanta - Moonbeam Parade (CD, Ugly Cat Music, Pop)
The fifth full-length release from Austin, TX-based singer/songwriter Giulia Millanta, who was originally from Florence, Italy. One of the first things that we noticed about Millanta that sets her apart from other artists is that she sings...in four different languages. This album is a nice solid release that is bound to go over well with music fans. Giulia's got a really great emotive voice that's the perfect centerpiece for her songs. The tracks on Moonbeam Parade remind us of Suzanne Vega in some ways, but the overall mood is much more exotic and varied than such a comparison might suggest. We particularly like the tracks where Giulia allows her vocals to go all over the place (she does some very interesting things with her voice on some of these songs). Millanta chose excellent backing musicians to help her record these, and a lot of folks ended up lending their support. Nice solid compositions include "Shaky Legs," "4th of Vodka," "Motel Song," "Gun Shy," and "Not the Mirror."
The Monochrome Set - Cosmonaut (Advance CD, Tapete, Pop)
What a nice and welcome surprise. We were totally nuts about this band years ago. We were rather blown away when we became aware of the fact that the folks in The Monochrome Set have released four new albums since reforming in 2010. Obviously a lot of changes have happened since the band originally began recording and releasing music in the late 1970s. Unlike some groups that completely change their sound and style, the folks in this band have kept a lot of things constant. And that works in their favor, as Cosmonaut has elements that will please fans from long ago. But instead of sounding dated or retro, these songs also sound current enough to entertain folks who may have never heard the band before now. The Monochrome Set seems to have found an appropriate home on the always intriguing Tapete label. Ten groovy pop cuts here including "Cosmonaut," "Squirrel In a Hat," "Monkey Suitcase," and "Lost In My Own Room, Dreaming." Sure is nice to know that these folks still have that magic that has always made their music so appealing. Long live The Monochrome Set!
Mutants of the Monster - A Tribute to Black Oak Arkansas: Presented by Joecephus and the George Jonestown Massacre (CD, Saustex Media, Rock/pop)
Here's an odd one...a 2016 tribute to the band Black Oak Arkansas (!). This is no off-the-cuff excursion. This album features sixty-five minutes plus of music, and the list of folks involved is a real trip. Joecephus and the George Jonestown Massacre provide the backing while various underground heroes lend their talents to each tune. Playing and/or singing here are Blaine Cartwright and Ruyter Suys (Nashville Pussy), Jimbo Mathus (Squirrel Nut Zippers), Robby Turner (Sturgill Simpson), Shooter Jennings, JD Pinkus (Honky, Butthole Surfers), Nik Turner (Hawkwind), Eddie Spaghetti (Supersuckers), Brian Venable (Lucero), Jeff Clayton (Antiseen), Greg Ginn (Black Flag), Rickie Lee Reynolds (BOA), Bill Davis (Dash Rip Rock), Jim "Dandy" Mangrum (BOA), Whiskeydick, Paul Leary (Butthole Surfers, CT (Rwake), Michael Biafra, Nine Pound Hammer, Kyle Turley, Mickey Raphael (Willie Nelson Band), and The Kentucky Bridgeburners (WHEW!!!). With so many different musicians involved you might think that this album would have a scattered fragmented sound, but nothing could be further from the truth. Mutants of the Monster has an exceedingly groovy overall flow, and it just might make a lot of folks re-discover the music of Black Oak Arkansas. A lot of energy and work went into the creation of this album and...the time was well spent. This one gets a total THUMBS UP.
Now You See Me 2 - Original Motion Picture Soundtrack: Music by Brian Tyler (CD, Varese Sarabande, Soundtrack)
The first Now You See Me movie with a huge financial success. So, not surprisingly, the folks involved decided to make a sequel...and thus Now You See Me 2 was born. Once again, the music for the film was created by soundtrack superstar Brian Tyler, who has created music for hugely popular movies like Avengers: Age of Ultron, Truth, Thor: The Dark World, Fast & Furious 7, Iron Man 3, and Teenage Mutant Ninja Turtles. Tyler has developed his own style of film composition, which involves precise and intricate arrangements and a big orchestral sound. This lengthy album that clocks in at close to seventy-eight minutes and presents twenty-four precisely tuned tracks with a huge sound. This is the kinda stuff that makes folks in theaters really react. There are surges in sound and emotion that obviously become integral to the effectiveness of the movie. Tyler once again proves why he's one of the most sought after film composers of the twenty-first century. Gripping cuts include "Now You See Me 2 Fanfare," "Behind the Curtain," "Bazaar Getaway," and "The Big Finish."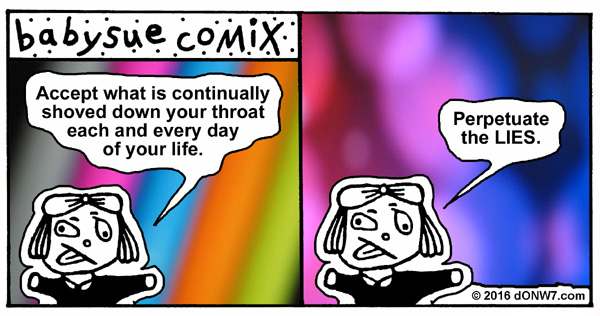 Zoe Nutt - Like You (Independently released CD, Pop)
Whew. From the sound of these recordings we would have never guessed that this up-and-coming singer/songwriter is from the state of Tennessee. Zoe Nutt has a very special and unique ability, but it took us a few listens to figure out what it is. When you see and hear this young lady, you get the feeling that you actually know her. And when she makes eye contact with the camera in her video...you get the strangely feeling of someone you know very well staring you in the eyes. Whether this is natural or learned (she studied music composition at Belmont University in Nashville), this ability to connect with people on a real natural level is something that is truly rare. The songs on Like You also have strangely familiar qualities that should make them instantly appealing to lots of folks. Ten truly inspired cuts here including "Nothing I Can Do," "Denial," "Eye On You," and "Sweet Tennessee."
Occurrence - The Past Will Last Forever (Independently released CD-R, Techno pop)
The reason this one caught our attention is because the band has a sound that is more 1980s techno than 2016 techno. From the sounds we're hearing on The Past Will Last Forever it sounds as if they're using some analog synthesizers. We've been big fans of electro pop ever since we heard John Foxx's Metamatic album years ago. The folks in Occurrence record songs that seem strangely out of place in the twenty-first century. And, considering the state of commercial music of late, that's a really great thing. Not only are the vintage electronics here appealing, but we also dig the vocals cuz they add a somewhat cold and detached presence. This music will ultimately appeal most to fans of the underground. None of these tracks have that ultra-polished modern sound that is characterized by too many overdubs, samey sounding effects, and arrangements that are over the top. These recordings have a somewhat gritty unperfect sound that's really rather...groovy. Ten nifty cuts here including "The Things I've Always Liked I Now Hate," "A Bruised Ivy Grad," "The Sadness Sure Gets Me," and "I Like You More When You're Stoned" (gotta love those song titles...).
Alejandra O'Leary - All I Know (Independently released CD, Pop)
Nice melodic and occasionally moody underground pop from Alejandra O'Leary. This talented lady's voice immediately reminded us of the underground 1990s band Fuzzy (one of our all-time favorite pop bands of the 1990s, although their career was short). On her web site (link above), Alejandra describes her music as "a melodic mash-up of far-reaching artistic cultures and geographic and musical influences." Or...you could also just call it...smart modern pop with winding melodies and intelligent lyrics. The well-informed folks at XO Publicity compare the music to the Cowboy Junkies, Ronnie Spector, and Liz Phair...so that should also give you some idea of what's happening here. These are very well-thought out compositions, and the arrangements are particularly appealing. Instead of littering her songs with too many instruments and overdubs, Alejandra leaves plenty of space in between the instruments so that the overall sound is rather sparse and uncluttered. Our initial favorites include "Doubtless," "Owen," "Dreamlife," and "I Only Came Here For Your Body."
Phony is
As phony
Does.
Michael Robertson - All My Stories (CD, Audioganic Music, Americana/country/pop)
Michigan's Michael Robertson writes and records songs that sound instantly comfortable and familiar. All My Stories presents nine well-crafted songs with smooth hummable melodies and lyrics that most people should be able to relate to. Robertson's no newcomer to the world of music. He's been playing for about three decades, but has only now opted to record and release his debut solo album. These songs have a great deal of commercial appeal. We wouldn't be surprised at all if some major celebrities hear this album and opt to cover one or more of Michael's songs. They have that very appealing Americana singer/songwriter sound that we normally associate with Nashville, Tennessee. Recorded using only traditional instruments, these songs have a timeless sound that will prevent them from ever sounding dated. Classy cuts include "All My Stories," "It's Not What You Think," and "Shut Up and Go To Sleep."
65daysofstatic - No Man's Sky: Music For An Infinite Universe (Double CD, Laced Music, Progressive/atmospheric/game soundtrack)
Wow. This one's a mindblower. Some of the most creative music in the world is being created for motion pictures and games. This is a good example of this fact. This music was created for the science fiction game No Man's Sky (click on link above, the game has its own web site). The folks who created the game describe it as "a science fiction-game set in an infinite procedurally generated galaxy." If you don't like video games, never mind and have no fear...because you don't have to play or even appreciate games to enjoy this wildly creative audio experience. The strangely titled 65daysofstatic is a band that began in Sheffield, England in 2001 and is comprised of Paul Wolinski, Joe Shrewsbury, Rob Jones, and Simon Wright. While the band has received plenty of attention and support from critics, the music is probably too unusual and abstract for most listeners. So it may be that their voyage into the world of video game soundtracks will be what they need to bring their music to the attention of a much larger audience. There's a lot to take in here. This double disc package features a wealth of intelligent music for listeners who don't mind being challenged. And although we haven't played the game, we can only imagine that this music must be one of the integral pieces that puts players in the mood. Hard to describe this one in a few sentences because the music is so intelligent and different. For our taste, this one is a must have. Highly recommended. TOP PICK.


Allyson Seconds - Little World (CD, Beehive Sound, Pop)
The second full-length release from Allyson Seconds features eleven songs composed by Anton Barbeau. The songs on this album could possibly best be described as California pop (as mentioned in the press release). The songs have nice free flowing qualities and Allyson's vocals are simultaneously inspired and reflective. There's a whole slew of guest artists who lend their support here. Particularly interesting is the previously recorded "Octagon" which features a lead guitar solo from the late Scott Miller (Game Theory, The Loud Family). Little World could be equally appreciated by listeners who enjoy commercial music and underground snobs. Most of the songs are fairly upbeat mid-tempo pop. Interestingly, on the very moody sounding "Ono Waltz" Seconds reminds us very much of Lisa Germano. Some of our initial favorites here include "Little World," "Sun Don't Shine," "Summer of Gold," and "Apples Are Falling."
Simpl3jack - Lone Hare (Independently released CD EP, Rock/pop)
These three musicians have an immediately gripping and aggressive sound that is something like The Jam if they were playing 1990s buzzsaw power pop. Three guys...Cole, Ryan, and Wyatt...making one big helluva sound using only the basics (drums, guitar, bass). It's a slow process, but it seems as if we're beginning to see some of the ultra conservative dull music of the 2010s slowly blurring away...giving rise to bands with a bigger emphasis on power, simplicity, and creativity (three things which were so prevalent in the 1990s). Simpl3jack is a band that's putting the power punch back in rock and pop. Check out these guys' videos and you'll see three fellows who aren't trying to follow trends or fit into a safe and dull world. Simpl3jack tunes are powerful, imaginative, and full of catchy hooks. Five cook tracks here: "Shout Tongues," "Lone Hare," "Graduation," "Sincere," and "Everyone." From what we're seeing and hearing, these guys put on a really great live show.
Snake River - Sun Will Rise (Independently released CD-R, Rock)
Just in case you're in the mood for some real underground rock... We're always on a search for those artists and bands whose music is not 100% perfect...is not tweaked to perfection...and not cluttered with so many overdubs that it's impossible to discern what's really going on. These four guys write and record unusual guitar rock that has plenty of ragged edges and cool threads of spontaneity generously peppered throughout. This is the third full-length release from this Canadian quartet. The press release that accompanied this album compared the band's music to other artists like XTC, Robyn Hitchcock, Television, My Bloody Valentine, Joy Division, and Ought. If you appreciate any of these, there's a very good chance you'll totally dig the cool slightly warped sound of the songs on Sun Will Rise. If you love groovy wild guitars, you'll really appreciate these tracks. The guys in Snake River play a brand of music that would not have sounded out-of-place at all in the mid- to late-1990s. But in 2016, their sound is wonderfully out-of-synch with most of what's happening out there in musicland. Seven cool tripped out tracks here including "Don't Believe In Yourself," "I Was Very Drunk, Jeannie," "Something/Nothing?", and "Sun's Rising." Truly wild mindbending stuff. Recommended. We love it. TOP PICK.


Alex Somers - Music from the Film Captain Fantastic (CD, Lakeshore, Film score)
Captain Fantastic is a film that deals with issues involving parenthood. And from what we're hearing and reading, just about everyone is giving this one a thumbs up. The first thing that caught our attention about this album is the cover. Wow. We've seen some interesting cardboard sleeves, but this is one of the best. And the reason it's such a visual success is because it's so exceedingly simple (plus it features some lovely paintings/artwork). The score for the film was created by Alex Somers, who is probably best known for his collaborations with Sigur Ros and Jonsi. This score features some absolutely stunning compositions that can be appreciated by those who enjoyed the film, or just about anyone who loves intelligent, creative modern progressive music with a different twist. This is not a conventional sounding score. Somers allows his imagination to take the listener on a rather peculiar and unusual audio journey. We've never heard a score quite like this before. The music is stunning, breathtaking, majestic, and rather...wonderful. There's a lot to sink your teeth into here. Twenty-four tracks that clock in at just under fifty-seven minutes. Strangely effective cuts include "Campfire," "Fell," "Forrest," "Waving Goodbye," and "Fortress." Highly recommended. TOP PICK.


Southpaw Steel 'N' Twang - Stat(u)e of Mind (CD, Bafe's Factory, Pop/rock)
This is the second release we've heard from Finland's Southpaw Steel 'N' Twang. Hearing this, most folks would probably guess that the band is based in the United States...definite threads of American music are a big part of the band's sound. If you love cool guitar playing, Stat(u)e of Mind might just be your favorite new album. The band is comprised of Ville Leppanen (guitar), Tero Mikkonen (drums) and JP Monkkonen (bass). There were lots of bands in the United States playing this style of music back in the late 1970s and 1980s, but lately we hear very few groups in this country playing retro steel/surf. This album is a pure feelgood experience, featuring fourteen tracks of inspired music that has an overall classic sound. Our favorite tracks include "Gateway," "Aloha Garage," "Hooverville," and "Almost Too Beautiful."
Kirk Starkey - Songs of Sudbury (Independently released CD, Cello/classical/progressive)
Wow. Kirk Starkey is, quite possibly, the most interesting and unique cello player in Canada in the twenty-first century. On the very first spin we were immediately blown away by this album. Stark is one talented, intelligent, and interesting man. He is also very prolific. Not only does he write and record his own music, but he also produces other artists (check out the mind blowing list on his web site), and plays and arranges cello on other artists' recordings. But right now the focus is on Songs of Sudbury. This album features Kirk playing a 1775 cello (!). This guy can really make the cello speak. We aren't quite sure what category this falls into as the songs incorporate elements from classical and progressive and more. Whatever genre it belongs in is secondary to the fact that these recordings are substantial and totally inspired. Listening to this music it quickly becomes obvious that this man simply loves playing the cello. This music has so much crossover potential for so many music fans. We would recommend this to folks who love classical, atmospheric, ambient, pop, rock, progressive, and electronic. Starkey has created a musical universe in which he has few or no competitors. His compositions will cause you to think, ponder, reflect, and ultimately hit repeat over and over and over. Eight wonderfully entertaining tracks including "El Dorado," "We Left Him Behind," "Bird Sanctuary" (this one's real strange), and "O Magnum Mysterium." Highly recommended. TOP PICK.


Star Trek Beyond - Music from the Motion Picture: Music by Michael Giacchino (CD, Varese Sarabande, Soundtrack)
Everyone loves talking about the latest movie and the discussion usually revolves around the plot, the actors/actresses, the special effects/visuals. But few people seem to take notice of the huge impact of the music. We've had numerous friends and/or acquaintances going on and on and on about Star Trek Beyond, going into all kinds of precise details about most everything. But the one thing none of them mentioned was the music. Considering the fact that Michael Giacchino's score is one of the crucial elements that led to the film's success, that seems very peculiar. So in this review, we won't be discussing all the particular elements of the movie itself. All we're dealing with here is music. If you like precise, fine-tuned classical film scores you're in for a treat. Whether you're a Star Trek fan or not, if you like cool classical/instrumental music this one is likely to float your boat. Over the course of eighteen tracks, Giacchino touches on all kinds of moods and emotions that most certainly propel the film forward. Some of these pieces are pensive, some exciting, some somewhat subdued, and some are more difficult to pinpoint. All the tracks hit the target, but for us particular standouts include "Logo and Prosper," "A Swarm Reception," "Mocking Jaylah," and "Cater-Krall in Zero G."
Take the things
That matter most and
Throw them all
Away.
The Twilight Hours - Black Beauty (Independently released CD, Pop)
The Twilight Hours is the duo of Matt Wilson and John Munson who were both previously in the band Trip Shakespeare (Munson was also in Semisonic). Even though this album contains very accessible commercial sounding pop songs, we get the impression that these two fellows recorded this mainly out of inspiration. It sure sounds like it, as the songs on Black Beauty come across sounding completely sincere and honest. And those are two words that we normally do not associate with most modern pop music. The album is being made available as an independently released CD and on audiophile-weight vinyl. These songs have an overall timeless sound, probably because traditional instruments were used in the recordings. There's very little to date these tunes. If we didn't know these were new recordings, we would not have been able to tell if these recordings were made in the 1980s, 1990s, 2000s, or 2010s. That's quite a compliment of course, as so much modern pop music sounds very dated a few years after being recorded. As was stated in the press release, the songs are indeed rather...lovely. Our initial favorites include "Help Me Find The Way," "Soundwaves," "Telephone," "Touch My Mind," and "Anymore." Recommended. Top pick.


Velvet Crush - Pre-Teen Symphonies (CD, Omnivore Recordings, Pop)
This is not a reissue from Velvet Crush. Pre-Teen Symphonies presents sixteen unreleased tracks from the critically acclaimed underground 1990s pop band. And this one should be a direct hit for fans, as half of these tracks are demos that they recorded in advance of recording their most well-received album in 1994 (Teenage Symphonies to God). What is perhaps most surprising here is the quality of these tracks. Instead of sounding like low fidelity demos, they sound very much like finished recordings...with complete arrangements, vocal harmonies, and a rather polished overall sound. The second half of the album features eight songs recorded live at Cabaret Metro in Chicago in 1995. Just like with the demos, these live tracks have a surprisingly slick, produced sound. Velvet Crush fans will no doubt be delighted that these recordings are finally being made available for all to hear. Give this one a spin and find out why so many folks were (and still are) excited by 1990s guitar bands in the United States. Cool cuts include "Hold Me Up," "Time Wraps Around You," "Star Trip," "Window to the World," and "This Life Is Killing Me."
Wildlike - Original Motion Picture Soundtrack: Music by Danny Bensi and Saunder Jurriaans (CD, Lakeshore, Soundtrack)
Wow. This is one beautiful sounding album. And it's very different from most soundtracks we're hearing lately. Wildlike is receiving almost unanimous praise from everyone who sees it. The movie tells the story of a fourteen year old girl who who goes to stay with her uncle in Alaska while her mother is in treatment. When the uncle becomes a threatening force, she takes it upon herself to make the trek back to Seattle. And fortunately, along the way, befriends a backpacker who serves as her only lifeline during her journey. So while this is a story of survival, this one's a bit different from the rest. The music for the film was created by Danny Bensi and Saunder Jurriaans. This does not sound so much like a soundtrack as much as a moody instrumental album. These compositions are super subtle, yet full of personality and feeling. And even though we've yet to see Wildlike, our instincts tell us that these incredibly precise tracks are one of the main ingredients that make the film work. So much music in the twenty-first century sounds like it's the result of an indulgent use of technology. That's where this one is really different. Rather than sounding like digitally tweaked perfection, these tracks have a wonderful organic sound that is soothing and ultimately very, very appealing. Eighteen cool reflective tracks that you'll never forget. The album closes with "The Parting Glass" performed by The Wailin' Jennys. Recommended. Top pick.


The Ann Wilson Thing - Focus #2 (CD, Rounder, Pop/rock)
The ladies from Heart have rebounded in a big way in the twenty-first century. Many folks feel that their recently released album is one of the best things they've ever recorded. Obviously not resting on their laurels, the girls seem determined to remain vital and entertaining no matter what. Ann Wilson released a well-received EP in 2015 and now follows up with Focus #2. This EP features two covers and two originals. Particularly impressive here is the cover of the Jimi Hendrix tune "Manic Depression." If you think no one can offer a solid Hendrix cover, think again. Wilson packs a power punch with this one, and it works. More subdued but just as effective is the cover of Peter Gabriel's "Don't Give Up." But for our bucks, the real treats here are the originals. Co-written with guitarist Craig Bartok, "Fightin Fer Life" and "Anguish" are particularly intriguing and substantial. Ann's voice sounds just as incredible as ever. Hats off to the folks at Rounder Records for releasing this. It's a direct hit.
Lady Wray - Queen Alone (CD, Big Crown, Soul/pop)
Lady Wray has a sound and style that may immediately remind listeners of Amy Winehouse. But unlike so many countless modern artists who have a sound similar to Amy's (her sound seems to have influenced countless artists and bands over the years), our guess is that Wray has always had this type of sound. It's just that--up to this point in time--she hasn't received the same degree of recognition or success. In addition to the Winehouse similarities, this talented soul singer's music also has a lot in common with very early recordings by The Jackson 5 and Michael Jackson (particularly in terms of overall sound quality). As such, 2016 just might be the year that Lady Wray really breaks through with her music. If you love classic soul/pop from the 1960s and 1970s, there's a very good chance you'll go apeshit over the tracks on Queen Alone. We love the vocals. This lady is obviously letting the songs flow directly from her soul to the microphone. On some of these cuts Wray even reminds us over the criminally overlooked Linda Lewis. Eleven groovy cuts including "It's Been A Long Time," "Smiling," "Underneath My Feet," and "Let It Go."

Cicilia Yudha - Selected Piano Works by Robert Casadesus and Henri Dutilleux (CD, Navona, Classical/piano)
On Selected Piano Works, Indonesian pianist Cicilia Yudha creates pure magic. This talented young lady made her debut with the Cleveland Orchestra in 2003 and ever since has been captivating and entertaining audiences with her fluid and and intricate talent. Not only is Yudha lightning fast on the keyboard, but she's also exceedingly accurate and precise. Cicilia got a very early start in music, playing piano with her mother at age three (!). This album is divided into two sections. The first is "Sonata No. 3, Op. 44" by Robert Casadesus. These four segments present music that is at times light, playful, moody, and peculiar. The second section of the album contains three pieces composed by Henri Dutilleux: "Blackbird," "Au Gre Des Ondes: 6 Petites Pieces Pour Piano," and "Sonata Pour Piano." Cicilia Yudha is a master pianist. Her love of playing comes through loud and clear here, as she presents over an hour's worth of music. Don't look for any mistakes here because--at least to our ears--there aren't any. Totally focused and magnetic piano instrumentals from a truly gifted young musician.
A
Ryan Adams - Heartbreaker (deluxe edition)
Ryan Adams - Dustjacket (relaxed edition)
Additional Items Composed - Reversal of radishes
Additional Items Reversed - Back to the additional items
Adele - My frisky rat puppy done ate my head off
Alice Copper - Lob it to Seth
Allman Brothers - Crackdown concert 1986
Shirlette Ammons - Language barrier
Anohni - Hopelessness
Anthrax - For all kings
Antlers for Booboo - Oh no not that tired old runt again
Apples Got Smushy - Train smush
Athens Is Not A City - Trauma for the bush animals
Augusta Is Not A City - Wilma for the plush panels
B
Bad Bump - Banana tread
Badfigure - Crooked down
Bambi Dambi - Lambi
Ballerina Pumps - Blackass
Barge - Limpy
Beadulls - Desmocker
Beatles - Medium rare
Bee Numb - Numb bee
Beyonce - Sorry
Beyonce - I can dance even if I can't do anything else very well
Beyonce - If all you want is an ugly body and face, I've got both
Beyonce - Don't you get tired of hearing my stupid name all the time
Beyonce - I'm really a boring old hag who looks terrible without thick layers of make-up
Beyond the Beyonder - Blander and blander
Bjork - Vulnicura live
Black Tabitha - Pastor of senility
Butler Pudding - Lippity gris gris
Buzz's Lamp Cord - Tawny frink
C
Car Mump - Dazed and refused
Cast of Cast - Lastly
Cat Grave - Mickey's laboratory
Cesula - Maid in martians
Chance The Rapper - Coloring book
Chicago - Love songs
Chump - Malaria
Chunks of Paisley Pumps - Lordy the snore is a plaza burn
Eric Clapton - I still do
Phil Collins - No jacket required
Come To Lulu's Nurse - Romp and the bumpy tum tum
Confederate Railroad - Happy to be alive
Conscious Or Not - Grumpy lazy
Crosby, Stills & Nash - Survival Sunday
Crunchy Links - Switches and prawns
D
Dae Dae - Mae Mae
Daisy Days - Freezing
Deftones - Gore
Diets Are For Dimwits - Lassie's lost pudding cup
Dion - New York is my home
Dirty Pennies - Flocks and pimps
Doves That Die Today - Lassie
Ducks for Ducks - Nine hundred ponies
E
Eachy - Preachy
Eat The Bounty Feathers - Naptime
Elephant Muff - Beneath the blurry knob
Elves and Bumpy Thumpers - Original motion picture soundtrack
Empty - Flow
Enter the Entrance With Lockets - Glasses on the puddle
Eventually We'll All Die With Nothing - Pom poms
Ewe - Ranch funk
F
Far Out Far In - Farin
Faxes Forever - Limp little pixies
Five Times Fifty-Five - Live
Four Times Four Is Four - Five times
Foxes - All I need
Fume - Lumps
Funky Laminate - Parking
Fur For Francis - Pouches
G
Gas Pumps - Last primper
Gauge Rage - Now cow
Germany's Burp - Lamp drill
Get Your Begging Done - Tower bitch
Vince Gill - Down to my last bad habit
Goo Goo Dolls - Boxes
Graham Slackers - Naturally grabby
Ariana Grande - Into you
Josh Groban - Stages live
David Guetta - This one's for you
Guns N Roses - Acoustic session: Radio broadcast 1987
H
Hell for Humans - Happiness is a dumb puppy
Help the Hopeless - Bloody hearts get you nowhere
Hits for the Misses - Model dope
Ian Hunted - Punts and nuttters
Husperate - ADN
Hut for Henry - Universe of sandy
I
Ian - Jackknife
Icky - Picky, picky, picky
If It Dies Don't Touch It - I offered more than they wanted and they took it
If You Knew Nothing You Would Be Nothing - Drips
Inky Doll - Dampness and dryness
It Stays Warm - Square butter
IX Lamb Sweater - To each his each
J
Michael Jackson - Off the wall
Michael Jackson - Nosey dopes
Jerry's Apple - Towers
Jerry's Crud - Narry a buster
Jersey is Swervy - Translustre
Jethro Toil - Sick as a tick
Elton John - Wonderful crazy night
Jones Is A Donkey - Drammamine
Judas Priest - Battle cry
Junk Is Just Junk - Lady trunk
K
Kalesh - Kaos
Kandy and the Ks - Lassie's drool
Krazy Cow - Lots of tips
Krunchy Krunch - Captain's caps and tons
Kudzu's Lamp - Drastic
KWKWERA - Lists
L
Ladies For Pretzels - Louder than the other thing that we had discussed earlier
Lamb Peppers - Smuppy
Cindi Lauper - Detour
Laxative Preamble - Naps and snappers
Let There Be Let - Now there be meow
Lisa Said - First time, long time
Lists - Stop the Lists
Loretta Lynn - Full circle
Lumineers - Cleopatra
Lumps - Lousy mouses
M
Manners and Nanners - Tablets for pokey
Masta Ace - The falling season
Matchbox - Going down there
Math for Math's Sake - Plazas
Maze Lops - Trazzler
Mazer's Big Torch Bucket - Lipsy
Millie's Pork Bucket - Boxes won't go away
Monkey Chuck - Arlene
Monkey Davis - Nervous
Monkey Pauline - Damnable
Moo Moo the Bow Wow - Trouser's ain't fresh no more
Motorhead - Clean your clock
Mrowl - Prowling for mrowl
Murphy and Nop - Dammy and slop
Murphy's Paw - Plaid and dumb
N
David Nail - Fighter
Nasal and Tonsil - Lasers and urchers
Ned and the Headrumpers - Trowels
Aaron Neville - Apache
Newsboys - God's not dead
No More Blouses - Farmy
More More Cactus - Deal or no no
Now Cows - Blouses and thermometers
Numb's Fumbler - Town and mouth
O
Octorub - Norbie
Oh No That Old Shithead Is Here Again - Rotten old schmucks with no manners
Oooh - Uuuuuh
Oooh Oooh - Uuuuuh uhhh
Opposite of Opposite - Lopposite
Orange Floyd - Sharp glide of the goon
Osmosis - USB #7
Other Muzzles - Howdy Pops
Oz and the Schnoz - Pow wows and monkeys
P
Painted Fuss - Nope
Pants and Pantless - Rainy press
Part Blub - Fran is ugly
Paws With Fingers - Ink bus
Pet Shop Boys - Super
Poodle Powder - Dust of the dawgie
Mike Posner - At night, alone
The Puddles - Nappy load
Punk Biscuits - Sap
Punk Noodles - Take this noodle and cook it
Puny - Runny infection
Pusfergradison - Nay, the basket sayeth
Q
Quacks - Trippy truck
Quails and Trucks - Lamb power
Query - Stop the questions
Quest for Dope - Smoking snuff
Quails Got Drunk - Beer and tissue paper
Quicker Than Daffy - Cords that don't work
Quiet Little Worm Thing - Never thought about it and never want to now
Quiz Germs - Links that don't work
Quurtie - Lousy bench
R
Radiohead - Daydreaming
Debbie Rafter - Lemme after
Red Hot Chili Peppers - Dark necessities
Reel to Raoul - Mouthpiece
Reform Club - Never yesterday
Rely On Relish - Candy dash
Mick Rhodes & The Hard Eight - Paradise city
Rihanna - Anti
Rolling Bones - Get your mama's kraut
Runny - Tippy's revenge
Rush - Beneath, between and behind
S
Larry Samual - Barney doesn't have hugs for me
Santa Died Last Night - Presenting...
Santana - Santana IV
Blake Shelton - If I'm honest
Blake Shelton - If you're into what I do you're obviously on the wrong web site
Blake Shelton - If people think I'm handsome they must really be confused and retarded
Blake Shelton - If I'm dishonest
Shotgun Louise - Rampy dim
Shotgun Tina - Lousy lamps
Shotgun Zappa - Mouses and mouses
Smuppy - The tatters that ground pepper
Snoop Dogg - Coolaid
Sparse - Kim's Ono spy mouse
Rick Springfield - Rocket science
Bruce Springsteen - Roxy night
Mavis Staples - Livin' on a high note
Steely Dan - Doing it in California
Barbra Streisand - Encore
Styx - Suite madame blue: Radio broadcast 1977
Sultans of Swing - Subcontinental drift
Swap and Change - Loudness weird
Swenter - Flowers
Swy - Rent
T
Tai Tai - Lists
Talking Sheds - Lambs forking up tonsils
Tea For Lunch - Massachusetts isn't a country
Teepee Tupperware - Laura's butter pand
Telltale - Taller toll
Thuds - Ready for emperors
Thunder - All you can eat
Justin Timberlake - Can't stop the feeling
Trunk Idiots - Laugh when it's all over
Tummy Bus - Lambs and prawns
Tunker - Lassie's paw
Twisted Sister - Rock 'N' Roll Saviours: The early years
Steven Tyler - We're all somebody from nowhere
TZ397 - Rowl the smunk
U
Ugly Banana - How do the hussy wink
Ugly Orange - Do the mouse
Ultraplucks - Eyebrow mania
Umbrella Vision - Church of tassle
Uncle Duck - Mushed
Uncle Pregnant - Does and rodents
Keith Urban - Ripchord
V
Various Artists - A collection of dull dribble that no one will ever notice
Various Artists - We stopped makin' em because they stopped buyin' em
Various Artists - No one buys these kinds of compilations anymore so that's why we keep producing 'em
Various Artists - Tribute to someone whose name we can't remember
Various Artists - Trying to get something heard never works
Various Artists - The most boring bands you never cared to hear
Various Artists - We've the last ones to know the last ones

W
Wally Is Near - Stamp that thing goodbye
Wanda and the Wandas - Limp
We Don't Get It - Now is the now
Well I Guess This Is Just Another One - Lumps
Whether Or Not - Lousy weather
Lucinda Williams - Ghosts of Highway 20
X
Xie - La la the distance away
X-ray Pecs - Lookie away
Xzistance - Lift down
Y
Yanni - The dream concert
Yell All The Time For Whatever You Pay For It - Taxi service
Yellow Floyd - Park wide until noon
Yesterday's Potties - Damp portions
Yes We Will Be Bananas - Trap doors
You never - Well I never
Yoyos for Panama - Sharp
Z
Zappa and the Zappettes - Trown
Frank Zappa - How flowers got in the potty train
Zunk - How the leaves got patchy