January 2017 Comics, Poetry, and Reviews by

*Top Picks =

Words that no one hears are just words. Words that everyone hears are not words at all.

* * * * * * * * * * * * * * * * * * *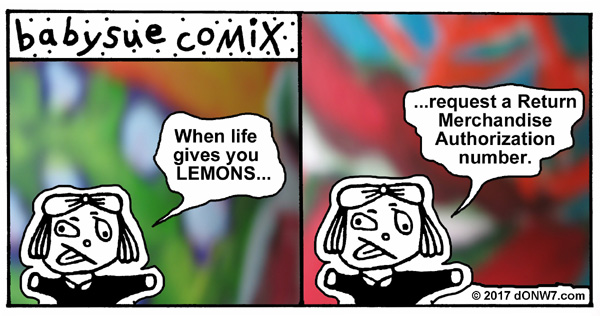 Strat Andriotis - Less Off Patient (CD-R, Dekatria, Gypsy guitar/modern classical)
This album immediately caught our attention because the music is coming from a different time and space than just about everything we've heard over the past few years. An artist whose music seems mainly influenced by Django Reinhardt...? Strange but true. Strat Andriotis and his pals make music that is directly influenced by both Reinhardt and John McLaughlin. And the most amazing part is that...while there are definite similarities...this does not in any way come across like music that is derivative. Joining Andriotis on these recordings are Jeff Vidov on piano and Adrianna Lee on violin. All three players are focused, precise, exacting, and exceedingly talented. This sounds something like a world where gypsy guitar meets modern classical. Intriguing and heady stuff, truly inspired. Eleven well-conceived tracks including "Less Off Patient," "The Dimming Light," and "Long Days."
Curtis Bahn & Thomas Ciufo - Sonic Constructions (CD, pfMENTUM, Improvisation)
The statement at the top of the press release that accompanied this album says it all. This is "an improvisational electroacoustic performance project." Two words that might best describe this music: moody and peculiar. This is a recording of a live performance that also included the talents of Steve Gorn (bansuri bamboo flutes) and Jane Rigler (C flute, bass flute, piccolo). The three lengthy tracks on this album are fluid and unpredictable. Curtis Bahn and Thomas Ciufo are true improvisers, allowing just about anything to happen. In addition to playing a multitude of instruments themselves, they also process the sounds of instruments played by others (the second track is just that). As such, things can become somewhat spooky and otherworldly at times. There's a lot to take in here...over seventy-three minutes of music. Bahn plays sitar on the first and third tracks, which adds strange middle eastern sounds to the proceedings. In a world full of processed pop, albums like this immediately stand out because the musicians are operating on a higher level. Intuitive, inventive, and ultimately creative, Sonic Constructions is an audio feast for those wishing to expand their immediate horizons.
Bates Motel - Original Soundtrack by Chris Bacon (CD, Lakeshore, Soundtrack)
Bates Motel is a television series that is a prequel to Alfred Hitchcock's 1960 motion picture Psycho. Produced by Universal Television and cable network A&E, the show did not even have a pilot. It went straight from idea to production because the idea was so good--the show details the story of a young Norman and his mother. It has since become A&E's longest running scripted drama series. The music was created by Chris Bacon who got his start creating the music for the motion picture Source Code. He has since worked on some strikingly different projects such as Smash, Ricochet, Waking Sleeping Beauty, Stranger Things, and Space Chimps. This soundtrack is a lot less intense than you might expect. Instead of bizarre and strange, these tracks are more pensive and thoughtful (?!). This could be, perhaps, because the idea is apparently to get inside the mind of Norman...who hasn't quite materialized into a violent and psychotic man. Twenty-six meticulously crafted cuts including "Bates Motel," "Women Seem to Trust You," "Welcome Home, Norman," and "Suitcase in the Attic."
The tips of beef
Are the loveliest tips,
The loveliest tips
That be.
Tim Buckley - Wings: The Complete Singles 1966-1974 (CD, Omnivore Recordings, Pop)
Long overdue complete collection of singles from legendary singer/songwriter Tim Buckley. This album has multiple appeal. Diehard fans will want it mainly because it includes one track ("Lady, Give Me Your Key") that has never been released before. For those unfamiliar with Buckley's music, this will serve as the best initial introduction. And this will, of course, also appeal to people who just want the singles and nothing more. Listening to these tracks, it becomes more obvious than ever before how diverse Tim's music was. Rather than staying in one comfortable arena, Buckley let his sound and style evolve over time...delving into folk, rock, psychedelia, jazz, and soul. Mastered by Michael Graves, these tracks have probably never sounded better. In addition to the music (which speaks for itself), this cool little package also includes a nifty booklet that features an extensive new interview with Tim's collaborator/lyricist Larry Beckett. Twenty-one tracks total here. The first nine are in mono, the rest in stereo. No matter what type of music you prefer, this collection will most likely appeal to you on one or more levels. Groovy cuts include "Wings," "Aren't You the Girl," "Morning Glory," "So Lonely," "Stone in Love," and "Who Could Deny You."
John Wesley Coleman III - Microwave Dreams (CD, Super Secret, Pop/rock)
Totally unique and groovy new stuff from John Wesley Coleman III. This guy writes and records good solid guitar-driven pop/rock with great melodies, excellent lyrics, and an overall cool vibe. A lot of folks know Coleman as a member of the band The Golden Boys, but he's also a solo artist who continues to receive positive reactions and critical praise from around the world. The thing that strikes us most about the ten tracks on this album is that they sound like real musicians playing real instruments. No processed techno cheese here, this album is genuine...from start to finish. This is a far, far cry from the world of commercial pop in the twenty-first century. Coleman is playing for intelligent listeners who appreciate the nuances and intricacies of music that isn't 100% perfect. By allowing lots of things to just happen naturally, Microwave Dreams ends up sounding ultimately inspired. Groovy tracks include "Shovel," "Scarecrow Smile," "Mama I'm A Big Boy Now," and "See You Tomorrow." Top pick.


Curved Air - The Curved Air Rarities Series Volume 2: Curved Space and Infinity (Independently released double CD, Progressive rock)
The first thing we noticed about this release was the absence of lead vocalist Sonja Kristina. We were immediately concerned about bad blood somewhere. But after reading up on this one a bit, apparently this double instrumental album was released with her "full support and blessing." That's a very good thing indeed, because Kristina's voice was and is one of the most crucial elements of the band's sound. That said...the instrumental tracks on this double disc release will almost certainly please any diehard Curved Air fans. This Rarities series is different from most. The first volume presented several different improvisational recordings of the song "Propositions"...which sounded in many ways more like a jazz album than a rock album. Once again, the unexpected is presented. Instead of vintage recordings, these two albums present new recordings from original band members, plus other creative minds. Disc one (Curved Space) features Francis Monkman on guitar, Florian Pilkington-Miksa on drums, Rob Martin on bass guitar, and Mike Gore on guitar. Spaced out jazz/rock improvisations that still have that strangely spooky Curved Air sound. Infinity (the second disc) features Robert Norton on keyboards, Florian Pilkington-Miksa on drums, and Kirby Gregory on guitar. These six tracks sound less like Curved Air, but are still driven by same progressive creativity. There's no telling what we can expect on future Rarities albums. Intriguing stuff.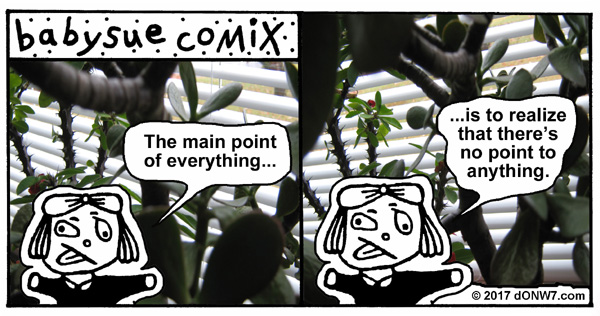 Thornetta Davis - Honest Woman (CD, Sweet Mama Music, Blues/soul/pop/rock)
Hard hitting blues/soul/pop from the sensational Thornetta Davis. The onslaught of all those horrible television talent shows in the twenty-first century has made most folks with big voices a major irritant. When some young or middle-aged singer steps up onto the stage to impress everyone on these rotten programs, you can bet your booties they're going to try way too hard and sing way too loud. As such, folks with big voices have gotten a really bad reputation over the past few years because most of them sound AWFUL. We realized instantly why Ms. Thornetta Davis is an exception to the rule. She's a real natural. We don't get the impression she's trying to impress anyone. Rather, this talented lady simply seems driven by her desire to belt out a tune. And belt out tunes she does from start to finish on Honest Woman. These energized blues/rock tunes pack a mighty punch (the players are all great), but it's Ms. Davis and her mighty vocal chords that really push this music to the next level. There's a lot to take in here--over an hour's worth of music. Though they're all great, to be certain...our initial favorite cuts include "I Gotta Sang the Blues," "I'd Rather Be Alone," and "Honest Woman." Good stuff that comes straight from the heart and soul.
Brigitte DeMeyer & Will Kimbrough - Mockingbird Soul (Independently released CD, Folk/pop)
Nashville, Tennessee often gets a bad reputation in the twenty-first century because it is usually associated with the dreaded processed cheese country pop that annoys so many folks. The reputation is warranted in many cases because--even though we love the city--it does produce way too many artists whose music is virtually a carbon copy of thousands we've all heard before. But, as is always the case, there are exceptions to be found. And this is most definitely one of those cases. A far cry from the world of processed country pop, Mockingbird Soul features songs written and recorded first and foremost out of a love for making music. There's a very personal tone present in these tunes. The album features eleven originals and one well chosen cover song ("October Song" by the Incredible String Band). There are some totally wonderful harmonies here. DeMeyer and Kimbrough's voices blend together perfectly and yet...they never have that overly perfected digital tweaked sound that ruins so many harmonies. Nashville may be best known for processed cheese. But if things go the way they should...the city will eventually be recognized for the real talent that's bubbling up from underneath the surface. Our initial favorites here are "Everything," "Broken Fences," "Little Easy," and "Until Then." Beautiful. Smart. Reflective. Recommended. Top pick.


Don't Breathe - Original Motion Picture Soundtrack: Music by Roque Banos (CD, Lakeshore, Soundtrack)
If you like motion pictures that keep you on the edge of your seat, GO SEE THIS ONE. By the time we made it through Don't Breathe we were absolutely EXHAUSTED from all the tension and suspense. It's a real jolt to the senses, that's for sure. If you've ever experienced the real fear of getting caught somewhere you weren't supposed to be, well then...this one will seriously alter your senses in a very weird way. We were so engrossed in the movie itself that we were hardly able to even pay attention to the music. Accordingly, we were particularly pleased to receive this album for review. Created by Roque Banos, the music for this movie is obviously one of the key variables that made it so extraordinarily intense. We were listening to this alone at night...and even without seeing the visuals...this stuff started creeping us out. This is the kind of music that definitely gives you a feeling of unease. Truly strange stuff that's not for everyone. But for folks who like the darkest side of experimental music, this one will blow your mind. Fifteen gripping cuts including "The Abandoned Neighborhood," "Money Dies," "Insemination," and "Back to the House." Wow. Highly recommended. TOP PICK.


eh? releases - More unusual and confusing albums from San Francisco's peculiar underground label...
Once again, we're opting to review the latest releases from San Francisco's eh? label (a subsidiary of Public Eyesore) in a single paragraph. The label continues releasing material that will only be heard by a few. And that is, perhaps, the whole point. Esoteric music for the chosen few that was created by the chosen few. First up is a truly strange album by Larnie Fox called In The Cathedral of Airplanes. This seven track album is a true mind bender. Fox records sound and presents it as music in some cases, while in other cases things actually become surprisingly musical. This can be used as background music or something to focus on. Either way you take in these tracks, this album is a puzzling experience from start to finish. The second eh? release is My Benign Swords by Ernesto Diaz-Infante. We've reviewed this fellow's music in the past. Once again, Ernesto presents ideas and concepts beyond the scope of music in the traditional sense. This album is a sparse minimalist endeavor featuring one man playing a nylon-string guitar. But if you're expecting folk or soft hippie pop, think again. Ernesto plays the guitar in ways it isn't usually played...and then sometimes manipulates those sounds into something that sounds very much unlike a guitar. Listening to this, we couldn't help but be reminded of some of the more unconventional pieces recorded by John Cage. Very different...and very unpredictable. We're always intrigued by things on the eh? label. And these two releases and yet more reminders that there always are other interesting artists who can be be found in the expansive world of music.
Get Hip 7" Vinyl Singles (Get Hip)
We're always blown away by the bands and artists on Pittsburgh, Pennsylvania's Get Hip label...so we were pleased as punch to receive a whole stack of 7" vinyl singles they released recently. Here's a brief summary...
Pagans - "Hopped Up" b/w "Nowhere Girl" - Great loud, driving, buzzsaw power pop with oodles of energy and catchy melodies.
The Pip Squeeks - "In My Mind" b/w "My Baby's Cruel" - California band with a hard rockin' sound, groovy vocals, and infectious grooves.
Blue Ash - "Abracadabra" b/w "Hippy Hippy Shake" - Really great power pop recorded in the early 1970s...totally infectious.
Tomb Weavers - "So Alone" b/w "Guilt" - Experimental pop from Monterey, California. Interesting stuff from a different universe.
On and Ons - "Hard to Say Goodbye" b/w "You and I" - Killer power pop from Sydney, Australia...reminiscent of The Records.
Baron Four - "I Don't Mind" b/w "Things Are Getting Better" - Strikingly original garage rock from the United Kingdom. Killer fuzz guitar.
Bobkat '65 - "Gwani" b/w "Time" - Cool garage rock with a sound that harkens back to the 1960s. Two girls, one guy...and a whole lotta fuzz goin' on.
The Girl on the Train - Original Motion Picture Soundtrack: Music by Danny Elfman (CD, Sony Classical, Soundtrack)
The Girl on the Train is a decidedly different viewing experience, and certainly not for everyone. How many other motion pictures can you think of that feature a staggering drunk as the main character? The story is strangely confusing and unconventional and actress Emily Blunt's performance is nothing short of amazing (and incredibly realistic). King of the soundtrack world Danny Elfman created the music for the movie, and this one's different from previous things we've heard from this talented man. Unlike the complex, thick music we've heard on Elfman's soundtracks in the past, this one presents music that is sparse, soft, moody, sometimes strange, and unusually reflective. People seem to be mixed on their perception of the motion picture. And our guess is the music will receive a similar reaction. We always enjoy and appreciate Elfman, no matter what style or genre he's operating in. Intriguing, heady cuts include "Riding the Train," "Wasted," "You're Always Wasted," and "Just Desserts."
Hairspray Live! - Original Soundtrack of the NBC Television Event (CD, Masterworks Broadway, Soundtrack)
One of the more recent annual end-of-year events is a 100% live play presented on television, complete with all the goofs or mishaps that might happen along the way. Interesting because for the performers and presenters, it must surely add an entirely new level of stress. At the end of 2016 viewers were treated to Hairspray Live!, a brand new live interpretation of John Waters' most familiar and successful movie. (We personally prefer his more adventurous films like Female Trouble, Pink Flamingos, and Serial Mom, but that's another subject altogether.) The last remake of Hairspray didn't work so well, in large part because it featured one of our least favorite actors, John Travolta (barf!). Although we didn't see the 2016 performance when it aired, most folks reported that this was a big improvement over the more recent motion picture...while not quite up to par with the original. The show features an all-star line-up featuring hugely popular celebrities like Ariana Grande, Kristin Chenoweth, Martin Short, and more. This album features studio recordings of all the songs that were performed during the show. Included are "The Nicest Kids in Town," "It Takes Two," "Big, Blonde and Beautiful," and "Come So Far (Got So Far to Go)."
Every tragedy
Is happy
Tragedy.
Hawk - I'm On Fire (Independently released CD, Pop)
Good solid rock music, pure and simple. Or...to use one of our favorite terms...good solid riff rock. You'd think that in a world so full of bands that there would be tons who can simply provide good rock music. But the truth is that--at least from our perspective--there are very few bands out there who have a great vibe and can really get down with their instruments (apologies for using such a dumb hippie-ish sounding trite phrase, but it seems to apply here). This is a real rock album. No frills. No unnecessary overdubs. No clever uses of technology. Just some cool musicians who can play like there's no tomorrow. To give you an idea of what this sounds like...if you enjoyed the first four albums from Aerosmith this band just might be what you've been searching for. The Aerosmith guys were kings of riff rock in the 1970s. So the comparison is definitely meant as a compliment. Recorded at Green Room Studios in Chicago and produced/engineered by David Hawkins, this is one batch of tunes that get in a groove and stay there. Eleven solid tracks including "Mother Road," "Turn Up the Radio," "You & Me," and "Higher."
Kristin Hersh - Wyatt at the Coyote Palace (Double CD + book, Omnibus Press, Progressive pop)
We're always impressed with those rare folks out there who can maintain real integrity throughout their career. Kristin Hersh is one of those rare folks. As the leader of the ultra hip band Throwing Muses, it would have been very easy for Hersh to slowly alter and change her image and sound in order to appeal to a huge audience. But instead, this intriguing artist has chosen to stay true to her craft...creating interesting credible music as art. This is apparently Kristin's third book + CD release, although it's the first one we've been exposed to. There's a lot to take in here. The beautifully prepared and impeccably written hardback book by itself would be impressive. But there's more...much more. This set also includes two full-length CDs presenting twenty four tracks. All of the music was written and performed by Hersh along with assistance from engineer Steve Rizzo. Some of these tracks remind us in many ways of babysue favorite Lisa Germano, although the similarities are most likely just coincidental. Considering the amount of music Ms. Hersh has made over the years, it seems incredible that she still has the spark...that unique thing that makes her music resonant and real. We love the book, but we love the music on these two discs even more. Once again, Kristin Hersh proves that she is just as relevant...if not more so...than when she began making music years ago. Killer stuff from start to finish. Highly recommended. TOP PICK.


Kaipa Da Capo - Darskapens Monotoni (Independently released CD, Pop)
Even though most folks in the United States don't know the name, the band Kaipa was extremely popular in Sweden in the 1970s. The band released three albums on the Decca label and did an incredible amount of touring from 1974 to 1978. Now, after so many years have passed, three of the original members (Ingemar Bergman, Tomas Eriksson, Roine Stolt) have reformed the band, adding two new members (Michael Stolt, Max Lorentz). Since the breakup of Kaipa, Roine Stolt has been the most active musician. He formed the bands Transatlantic and The Flower Kings and just recently recorded a very well-received album with Jon Anderson (Invention of Knowledge). There's no doubt that the new Kaipa Da Capo album will please fans from long ago. Darskapens Monotoni features smart, impeccably recorded modern progressive pop/rock that combines ideas and sounds from the past with present technology. We love the fact that these guys chose to sing in Swedish rather than English, as this instantly sets them apart from all the newer progressive bands formed in the twenty-first century. This is a long album that clocks in at over sixty-eight minutes. All of the tracks are lengthy, one ("Tonerna") is over seventeen minutes long (!). Unlike so many modern artists who use technology as a crutch, these five guys can really play. The fluid nature of some of the music is impressive, particularly when you consider how complex these compositions are. Captivating and engaging tracks include "Darskpanes Monotini," "Vi Lever har," "Tonerna," and Monoliten."
Kristoffer and the Harbour Heads - Ex/Ex (CD, KLang-Skivan, Pop)
If you're looking for predictable samey music that can be easily absorbed and summed up in a few words, this is probably not what you're looking for. But if you're the type listener who wants something more from music than just notes and words thrown into some sort of format...well then, you just might fall in love with a truly cool Swedish fellow named Kristoffer Ragnstam. While this album features plenty of influences and input from other musicians, our guess is that Ex/Ex is, for the most part, a creative effort from Ragnstam. To quote from the press release that accompanied this album, "Ex/Ex is about relationships and relations in which we all become blinded. The stories, told by friends of Kristoffer's, are reflections of their experience being in an infected situation." Considering such a heavy topic, listeners may very well be surprised at how upbeat and listenable these tracks are. At a point in time when there's so much cut-and-paste pop in the world, this music comes across like a clean and sincere blast of fresh air. Recorded on analog tape, these nine tracks have a warm sound that is substantial and real. Most important, however, are the songs themselves. By being real with himself and his listeners, Ragnstam manages to make music that transcends. Neat reflective compositions include "Right This Wrong," "Second Chance," "Light Me Up," and "Love Takes a Toll." Top pick.


The Legal Matters - Conrad (CD, Omnivore Recordings, Pop)
We first heard and reviewed these guys a while back and we were very impressed with what we heard. Since that time word has spread about The Legal Matters. We're pleased to report that these three talented fellows have now found an appropriate home on the always-engaging Omnivore Recordings label. Guitar pop fanatics will instantly love this album. Conrad features pop tunes that soar into the sky and beyond. This is pure feelgood stuff that will remind listeners of classic pop bands like Fountains of Wayne, the Gigolo Aunts, and Teenage Fanclub. Great chord progressions, killer fat guitars, cool driving rhythms, and vocals that are out-of-this-world... Who could ask for anything more? This band is the trio comprised of Andy Reed, Chris Richards, and Keith Klingensmith. These guys have obviously been influenced by all the right bands and artists. And now, with the release of this album, they're surely on a quick path to solid artistic success. This spins like a collection of hits from start to finish. Pop fans are sure to immediately embrace cool uplifting cuts like "Anything," "I'm Sorry Love," "Pull My String," "Hip Hooray," and "Better Days." Highly recommended. Top pick.


Travis Linville - Up Ahead (Independently released CD, Pop)
Nice, smooth, laidback, heartfelt pop from Oklahoma's Travis Linville. This guy's music will probably surprise a lot of people. Instead of an underground act, Linville comes across sounding like a seasoned professional. There's a reason for that. Even though he might not be a household name (yet), this guy has been making music now for about two decades. Even though there's a different feel to the music and voice, these tracks will remind folks of James Taylor when he was very young. The tracks on Up Ahead have that soft, smooth, easy going hummable sound that is usually associated with 1970s and 1980s FM radio pop. Recorded in Norman, Oklahoma, these tracks have a nice organic sound that could easily stand up against anything released these days by major labels. Backing Linville on these tracks are David Leach, Ryan Jones, Matt Duckworth, and Mike Meadows. Some absolutely gorgeous melodies here that really show what an excellent voice this guy has. Standout cuts include "Flowers in Your Hair," "Finding My Way," and "Worried Mind."
The more disappointment
There is
The more entertaining
There is.

The Maggie's Marshmallows - The Maggie's Marshmallows (CD, Get Hip, Rock/pop)
A direct jolt of genuine and true underground rock music. And, strangely enough, this time it's delivered by a three piece band from Prague (!). Produced by the one-and-only Jim Diamond, this self-titled album presents a band with all the energy and attitude of some of the best underground guitar bands from the 1960s, 1970s, 1980s, and 1990s. This album is chock full of driving rhythms, cool bass lines, fuzzed out guitar, and vocals delivered with cool abandon. If you're like us...and find so many twenty-first century bands way too clean and perfect...this nifty little three piece might just zap you back into reality. There's a huge amount of distortion and reverb on these guitars...and we just love it. In some ways, these folks remind us of The Muffs...except the music is more abstract overall. These musicians have a sense of humor as well. We couldn't help but laugh when we noticed they named a song "Chubby Bunny" (haw haw!). Groovy tracks include "Waiting for the Dawn," "Come On," "Monkeyman," and "No Friend of Mine."
Rob Martinez - New Love Environment (CD, Karma Frog, Pop)
Rob Martinez is no newcomer to the world of music, but our guess is that New Love Environment will be considered a high point in his career. Rob was in different bands in the Los Angeles, California area in the 1980s and 1990s but eventually moved to Albuquerque and ended up becoming the assistant state historian for the state of New Mexico (!). But his interest in music obviously never left. Martinez hooked up with producer/multi-instrumentalist Adam Marlsand to record this album. The two had a goal of creating ten tracks, crafting each as if it was meant to be a hit single. They succeeded admirably. New Love Environment spins very much like a collection of hits. These songs are classic pop in every sense...from the instruments used to the overall feel and vibe. Rob's melodies and song structures are great, but the killer vocals really make 'em hit the bull's eye. Produced by Marsland and mastered by Earle Mankey, these songs have a nice slick sound that should appeal to just about anyone who loves pure pop. Our initial favorites include "Hangin' On the Line," "Each and Every Day," "Still Around," and "Mrs. Adrienne."
The Night Of - Music From the HBO Original Series: Music by Jeff Russo (CD, Lakeshore, Soundtrack)
This is a crime drama miniseries created by HBO that is based on the 2008-2009 British television series Criminal Justice. The story revolves around a murder in New York City. Apparently just about everyone who has seen this loves it. So you might want to add this to your list of things worth seeing. The man who created the music is none other than Jeff Russo who is best known as a member of the extremely popular band Tonic. Russo is a very busy man these days. Click on his web site (link above) and you'll see how many projects he's been involved with lately. He's certainly a man of many and varied talents. Listening to this, you'd never guess these dreamy, beautiful instrumentals were created by a pop/rock musician. These tracks are, for the most part, surprisingly short. The album lasts just over fifty minutes but in that amount of time listeners are treated to no less than twenty-seven tracks (!). Smooth and intelligent cuts include "The Night Of," "The Plea," "Ladies and Gentlemen," and "The Call of the Wild."
The Nine - Original Motion Picture Score: Music by Steven Emerson (CD, Ever Studio, Motion picture score)
The majority of major motion pictures are now based around digital effects and technology. Like it or not, the variables that ought to be the most important in movies (stories, scripts, acting ability) are now considered secondary. The Nine is a new film that doesn't follow that line of thinking. It presents a story about people and how they learn to cope. So if you're only interested in seeing special effects and non-stop action...this may not be right for you. From what we're reading, it sounds interesting to say the least. And after hearing the score, our interest is piqued even more. The music for The Nine was crafted by Steven Emerson, who is no stranger to the world of music. Not only a musician, Emerson is also a filmmaker and a poet. Recorded in his own studio in Berkeley Hills, this music is strangely distant, hazy, and somewhat hypnotic. In some ways, this album sounds more like an atmospheric recording than the score for a motion picture. Scores are usually dense and complex. In direct contract, these tracks are sparse and rather odd. The strange minimalistic guitar tracks drenched in effects are incredible. We've never heard a score quite like this before. It's different in the very best sense of the word. Hard to pinpoint exactly what's going on here, and that's what makes it such an interesting spin. We're looking forward to seeing how this offbeat music fits in with the movie. Recommended. TOP PICK.


Orange Sunshine - Music From the Motion Picture: Composed and Performed by Matt Costa (CD, Varese Sarabande, Soundtrack/score)
Considering the resurgence of hippies in the twenty-first century, Orange Sunshine seems like a movie whose time has come. The story revolves around a group of people in Orange County, California in the 1960s who started a church that promoted the use of hallucinogenics. This one seems to be getting almost unanimously positive reviews. Popular underground recording artist Matt Costa recorded the music for the motion picture. These tracks must surely be a snug fit for the movie. These guitar-driven cuts feature plenty of psychedelic threads and an overall vibe that's very reminiscent of the era of peace and love. This is a short album that's just over thirty-eight minutes long. It's a totally groovy experience, of course...with cool heady tracks like "Brotherhood Theme," "Orange Take Over," "The Fuzz," and "Separate Peace."
Other Houses - Fabulous Dates (CD, Aagoo, Pop/rock)
This is the second album from Other Houses, a solo project/band created by Morgan Enos (also in the bands Hollow Sunshine and Hheaven). The humorously-titled Fabulous Dates features modern pop with a nice sparse open sound. The arrangements are straightforward and uncluttered. And the vocals are simple and direct. In some ways, the overall sound of Other Houses reminds us of a more laidback sounding Game Theory (without being derivative). Some of the tracks are louder, while others are more pensive and poppy. This is a very short album that lasts just over twenty-three minutes. But quality's more important than quantity, of course. So if you're after quality, you'll find nine tracks chock full of pure creative skill. All of these compositions are well-crafted but our initial favorites include "Fabulous Dates," "See Tangerine," "Jar of Marbles," and "No Part Of It." Lovable modern pop that is genuinely creative. Top pick.


Pacific Soul Ltd. - The Dance Divine (CD, Karma Frog, Pop/soul)
If you love the sound of AM radio soul/pop from the mid- to late-1960s, you're almost certain to get a major charge out of this album. Pacific Soul Ltd. is the trio of Norman Kelsey, Teresa Cowles, and Adam Marsland...three musicians who obviously have a definite affection for 1960s soul/pop. The last time we heard an album with this kind of vibe was when we reviewed the band Charlie Faye and Fayettes a while back. The press release that accompanied The Dance Divine compared the music to Prince, Bee Gees, Hall & Oates, and Sly & The Family Stone. We can hear traces of all of these to be certain, but we'd also throw The Archies and The Stylistics into the mix of possible influences (we hope the band doesn't hate us for mentioning the former, cuz coming from us that's a compliment). Produced by Marsland and mastered by mastermind Earle Mankey, these tracks have a nice thick sound without ever seeming overproduced. The band has already had a good bit of success with the tracks "Tomorrow Brings Tonight" and "Blue Summertime" that were released previously in 2015. Our guess is that The Dance Divine will be warmly received by music fans of all ages. This music is timeless. Cool hummable feelgood tracks include "Love and Harmony," "The Dance Divine," "Road Trip," and "Sunset Golden Love."
Paint Fumes - If It Ain't Paint Fumes It Ain't Worth A Huff (CD, Get Hip, Rock)
WOW. Wow, wow, wow, wow...this band is KILLER...!!! Paint Fumes is easily one of THE best bands we've heard in months. They play loud. They play hard. They're intense. But...most importantly...their songs are GREAT. These guys are doing everything right. The songs are brimming over with furious intent and absolute focus. And man oh man those melodies. Once you hear 'em you just can't get 'em out of your head. The folks at Get Hip really have a winner on their hands here. This ten track album should please just about anyone who loves loud buzzsaw power pop. What more needs to be said? Our initial favorites here are "Bad Rituals," "Brick Wall," "Golden Child," "Black Lodge," and "Die Strasse Disaster." But in all honesty every track here is a keeper. We checked out some of the band's live videos on the internet and...WOW (again). Can't remember the last time we've seen a band play this hard while still presenting something credible and unforgettable. We can't wait to see these guys play live. Can you tell we're blown away...? If not, then we'll end here by saying... We are BLOWN AWAY. Highly recommended. TOP PICK.


Richard Palmer-James - Takeaway (CD, Primary Purpose, Pop)
Up to this point in time, Richard Palmer-James has been best known as a founding member of the band Supertramp and also the man who wrote lyrics for the King Crimson albums Larks' Tongues in Aspic, Starless and Bible Black, and Red. Coming from a man who has had his hands in progressive bands in the past, Takeaway may surprise many because it is completely accessible and commercial. Some of these tracks sound like the more serious side of Neil Innes (the vocals sound particularly similar). Produced by Evert Van Der Wal and Richard himself, these tracks have a nice thick produced sound that is surprisingly organic. We're not sure if the point here was to simply record some new tunes or to take a stab at creating popular music, but our guess is that both were probably motivators. If there's a single word we would use to describe these tunes it would be...effortless. Even though we know a great deal of time and energy went into creating these tunes, they come across like songs that were created out of natural instinct. Thirteen well-crafted cuts including "Aerodrome," "Baker's Dozen," "Doing Time," and "So We Meet Again."
Penny Dreadful - Music From the Showtime Original Series, Seasons 2 and 3: Music by Abel Korzeniowski (Double CD, Varese Sarabande, Score)
Wonderfully executed music for the Showtime series Penny Dreadful. The show was an American-British drama series that lasted for three seasons from 2014 to 2016. It was acclaimed by critics and popular with audiences. The story involved a man in Victorian London who was on a mission to find his lost daughter. The music for the series was created by Abel Korzeniowski and it's probably one of the main variables that made the show work. Korzeniowski is a master composer and arranger. On these two discs he presents a wealth of music that seems to conjure up the sound and feel of London from long ago. These compositions are highly melodic and feature intricate arrangements. Not only did Abel compose all of this music, he also served as the orchestrater and conductor. As is always the case with releases on the Varese Sarabande label, the sound quality is impeccable. These discs offer no less than forty-eight tracks. Give these a spin or two and you'll quickly realize why Korzeniowski has become such an in-demand talent in the world of music for television and motion pictures. Spellbinding tracks include "Verbis Diablo," "Ghost Waltz" (this one's a real standout), "The Master," and "Boat to Africa."
Hugh Prestwood - I Used To Be the Real Me (CD, Wildflower / Cleopatra, Pop)
Considering how long this fellow has been involved in the world of music, it seems remarkable that this is his first real properly released and distributed album (!). And we can all thank Judy Collin's Wildflower label and the folks at Cleopatra for making this one happen. Over the years Hugh Prestwood's songs have been recorded by a mind-boggling array of artists (click on his link above for a full list). But while his songs have been heard by millions and millions of listeners, Prestwood's own interpretations have mostly been offered only in live performances. It seems fitting that Prestwood's face is obscured on the cover of this album, and you only get to see a real glimpse of him when you remove the lyric booklet. Our guess is that I Used To Be the Real Me will be a game changer in Hugh's career. Whereas up to this point he has been known simply as a songwriter, more people will now be able to hear him playing his own music. We were blown away by this album on the very first spin. Prestwood's got a great voice--he always sounds like he truly believes in and means the words he's singing. The songs are, of course, spot on every time. Hearing recordings of this fellow singing his own songs is something that many have probably wanted for decades. Once the world hears what Hugh really sounds like, there's no telling how far into the sky he can soar. Killer compositions include "So Sweet Sixteen," "Charlie," "September Song," "April Fool," and "The Song Remembers When." This is about as good as singer/songwriter stuff gets. TOP PICK.


Protest The Hero - Pacific Myth (CD, Razor & Tie, Hard progressive pop/rock)
This band is one great big ball of nervous energy...and they just happen to be able to play like hell. This is the first time we've been exposed to the music of Protest The Hero. Whew. After hearing these six tracks you'll probably be on the floor trying to catch your breath. These guys play a complex brand of music that combines sounds and ideas from rock, pop, progressive, and death metal. And boy can they play fast. Some of this music is so blisteringly fast that it almost sounds like it's playing at the wrong speed. The songs on Pacific Myth were originally released for members of the band's subscription platform. The tracks were remixed and remastered for this release. Nice packaging on this one. Included in the package is a nice slick lyric booklet that features some totally cool artwork. Heady energized hard progressive rockers include "Tidal," "Cold Water," and "Caravan."
The Schwartz-Fox Blues Crusade - Sunday Morning Revival (CD, Smog Veil, Rock/blues/pop)
This album will be of interest to fans of The James Gang, blues rock enthusiasts, and folks into music recorded in Cleveland, Ohio in the 1960s. The Schwartz-Fox Blues Crusade featured three guys who were originally members of The James Gang: Glenn Schwartz, Jimmy Fox, and Tom Kriss. Schwartz left the group in 1967 and was replaced by Joe Walsh and...the rest is history. The tracks on Sunday Morning Revival were recorded in Spring 1967, and they certainly captured the sounds of inspiration and energy. The band was influenced by other artists like The Paul Butterfield Blues Band, James Cotton, B.B. King, Muddy Waters, Junior Wells, and Howlin' Wolf. So if any of these are in your list of favorites, you're almost certain to get a charge out of this album. This is a short disc that lasts just over thirty minutes. But considering the relevance and historical significance of these tracks, it sure is great that the folks at Smog Veil have made them available for all to hear. The Smog Veil label is unearthing some very interesting recordings lately.
The Simple Carnival - Smitten (CD, Sundrift Productions, Pop)
Fans of Todd Rundgren and The Beach Boys are almost certain to instantly fall in love with this album. Smitten is the third full-length release from Pittsburgh, Pennsylvania's The Simple Carnival. The band is (for the most part) the one man project created by Jeff Boller. Even though you can definitely hear influences by the previously mentioned artists, it should be noted that this band is not a retro act. These songs have a decidedly slick sound and technological slant that is very current and modern. Boller crafts great songs and then has the techno-know-how to work magic on them in his studio. And man oh man...what a voice. Pop fans will go nuts over the harmonies here. This album is bursting at the seams with superb melodies and creative arrangements. The sound quality is truly exceptional. In addition to Rundgren and the Beach Boys, we can also hear some similarities to other more current artists like Ben Folds and Teen Men (both are favorites here in babysueland). Eleven tracks of pure pop perfection. We just can't get enough of groovy cuts like "Smitten," "Lunch for Dinner," "Everything that Grownups Know," "Tornado," and "That Thing We Got." Highly recommended. TOP PICK.


Soft Ledges - Soft Ledges (Independently released CD, Pop)
Soft Ledges is the Chicago-based duo of Shelley Miller and Chris Geisler, both of whom are multi-instrumentalists and vocalists. This is the duo's self-titled debut that was recorded in 2016 with engineer John Abbey. Miller and Geisler play moody modern pop and draw inspiration from artists like Vic Chesnutt and Kristen Hersh. These tracks are very mature, especially for a debut. We get the impression that these tunes were recorded first and foremost as a means of personal expression. You'll find some cool sounds threaded throughout these tracks. Some of them are more pop-oriented while others delve into the band's darker side. Ten well-crafted compositions including "Tear Me Down," "The Bells and You Beneath," and "Ladder."
Soft Lions - XOXO (CD EP, Velvet Blue Music, Pop)
Cool underground guitar bands aren't dead. They've just been pushed beneath the surface in a country where shallow instant techno pop seems to be what most people want. To give you an idea of what Soft Lions sounds like, it's probably easiest to reference some of the band's influences...which include Blondie, Modern Lovers, and Jesus and Mary Chain. The XOXO EP was recorded at the legendary Tiny Telephone studio in San Francisco with John Vanderslice producing. These tracks have a unique sound which is probably very similar to what these folks sound like when they're playing live. These recordings are very basic and stripped down, using only the essentials necessary in order to get the point across. Six totally groovy cuts here. Our initial favorites include "Freeway," "Digital Girls," "In The Garden," and "Run In Dreams." Some of these tracks remind us of one of our favorite bands from the 1990s...Fuzzy.
Spelling Reform - No One's Ever Changed (Independently released CD, Pop/rock)
The first thing that struck us about this band was the voice. Listening to Spelling Reform, the vocals immediately reminded us of artists like They Might Be Giants and Devo. We couldn't help but chuckle when we noticed the press release compared the unique vocals to Woody Allen (haw haw!). We've always been impressed by unique voices. And in this case, it turns out to be a plus. This Philadelphia-based band has come up with a real winner here. No One's Ever Changed is a totally upbeat and uplifting experience, chock full of cool melodies, groovy rhythms, and smart chord progressions. Recorded one weekend with producer Joe Reinhart at The Headroom studio, these tracks are almost certain to put a smile on your face. If you're looking for mean, nasty, noisy stuff you won't find it here. But if you're a fan of purely positive pop well then...you might just be instantly affected by these lovable cuts. Our initial favorites include "Microscope," "Tuscaloosa," "No One's Ever Changed," "Let's Start Over," and "The Coolest Guy." Truly clever and smart stuff.
Matthew Squires - Tambaleo (CD-R, Already Dead Tapes, Underground pop)
This album has been simultaneously released as a cassette and professionally created CD-R. Although we can't exactly explain why, this reminds us very much of some of the intricate underground pop albums we were hearing in the first few years of the twenty-first century. Matthew Squires resides in Austin, Texas...and he's one prolific fellow. Since 2012, he and his musical pals have released and recorded no less than five albums, all of which have been very well received. Tambaleo is impressive in many ways. These are not traditional pop songs, they're much more clever and intelligent than that. Squires is playing for a very select audience--listeners who want something more from pop music than just a beat and repetitive lyrics. These songs are like winding paths that lead to just about anywhere, without ever losing listeners in the process. Whether you label this progressive pop or art pop, one thing is certain. There's a whole helluva lot of creativity going on here. The lyrics are particularly interesting. No simple mindfluff here. Squires is obviously going to be making a major mark in the world of music for years to come. Tambaleo is one great big dose of audio magic. Top pick.


Stranger Things - Original Music by Kyle Dixon & Michael Stein, Volume One (CD, Lakeshore, Soundtrack), Original Music by Kyle Dixon & Michael Stein, Volume Two (CD, Lakeshore, Soundtrack)
Not one but two albums featuring music from the hugely popular Netflix science fiction/horror television show Stranger Things. Produced by Matt Duffer and Ross Duffer, the show takes place in the 1980s and involves the disappearance of a young boy and a strange young girl who aids in trying to find him. Although we've only seen a handful of episodes, we find this one to be very entertaining and different. Lots of folks are totally nuts about this show. The music was created by Kyle Dixon and Michael Stein. The two are members of the Austin, Texas band Survive. But apparently their music in Stranger Things is what they're mainly known for these days. In keeping with the sound of the 1980s, Dixon and Stein use lots of analog synthesizers on these albums...which translates into some very interesting, strange, and eerie passages. These tracks sound very much unlike the soundtrack to a television show. The strange unease created is most likely a critical element in what makes the program such a strange experience. We like the show itself. But after hearing these two albums, we're even more impressed with the music. Lots to take in here. Volume One presents thirty-six tracks while Volume Two features thirty-nine (!!). Wonderfully strange stuff that ought to please just about anyone into the darker side of analog electronics. Recommended. Top pick.


Aly Tadros - Hungry Ghost (CD, Lost Ridge, Moody pop)
This is one of those rare cases where all the hubbub and buzz is warranted. Aly Tadros really is an amazing talent who deserves all the attention and praise she receives. Hungry Ghost is her third full-length release...and it is a direct HIT. Produced by Kevin Salem and Tadros herself, this is a gripping collection of tunes that feature fantastic melodies and lyrics...and arrangements that are nothing short of mesmerizing. Aly has already toured the United States ten times (!) and Europe four times. Apparently some of the success from her first two albums and all that touring took its toll. Tadros finally had to deal with alcoholism. Her recovery from the addiction is one of the things that fueled these tunes. The title of this album is borrowed from Buddhism and refers to "an insatiable creature"...which is apparently what Aly considers herself to be. If you're a fan of totally groovy vocals you will love hearing this woman sing. Her voice is pure magic. After spinning this album several times, we can't find a single flaw anywhere. Thirteen captivating tracks that are sure to please even the most demanding and jaded listeners out there. Killer tracks include "Rivers," "Silence of the City," "Partner In Crime," and "The Good Wine." This one will remain a fan favorite for decades to come. Highly recommended. TOP PICK.


Telamor - Good Bad Love (CD, Olex Music, Pop/rock)
Basic upbeat melodic pop/rock presented using traditional, essential ingredients. Telamor is the Gloucester, Massachusetts-based one man band created by Tom Hauck (although this album does feature a couple of pals lending their talents on two tracks). Hauck writes and records what might best be described as classic pop/rock. The emphasis is on vocal melodies and groovy rhythms. You won't hear tons of effects or state-of-the-art electronics here. The tracks on Good Bad Love were created with the most basic instruments...guitars, piano, drums, and bass. The package we received didn't contain any biographical information, so our guess is that Tom's taking the approach of letting the music speak for itself. Smart move, as these tracks don't require any sales pitches to appeal to listeners. This guy's music has a cool friendly overall vibe that is inviting and impressive. Ten nifty tracks including "My Baby," "Count the Days," "Back and Forth," and "Human Performance."
The Gods Themselves - Be My Animal (Independently released CD-R, Pop/rock)
Fresh, creative, melodic...and ultimately very, very danceable. If this is any indication of what's happening in Seattle, Washington these days...the city just might end up once again being the center of attention like it was in the 1990s. The Gods Themselves is the three piece band comprised of Astra Elane, Collin O'Meara, and Dustin Patterson. For a three piece, these folks have a huge sound. The tracks on Be My Animal recall a host of different artists. But the first ones that come to mind are PiL, The B-52s, Siouxsie and the Banshees, and (gulp) even Frankie Goes to Hollywood. The band's songs have a snarl and bite, but they're built--first and foremost--upon infectious driving rhythms. And man oh man...dig those bass lines. So many bands lack solid grooves. On this album, you'll get nothing but. Other standout variables include killer guitars, in-your-face drums, kickass vocals, and plenty of generously applied echo and reverb. This is one helluva album that's bound to put you in the mood for just about anything. Wonderfully inviting cuts include "Be My Animal," "Speak In Tongues," "St. Mary," and "Alone." Highly recommended. TOP PICK.


Thirsty - Albatross (Independently released CD, Pop/rock)
This album has a totally groovy overall vibe. Thirsty is the London, England-based trio comprised of Guy Bailey, Simon Hansen, and Lynne Jackaman. These folks apparently had a good deal of success with their self-titled debut in 2014. Now comes the follow up, and our guess is that this album will ignite the interest that was already there. Albatross features loose, bluesy, modern pop/rock tracks with a nice thick sound and totally infectious grooves. Produced, mixed, and mastered by Chris Kimsey, these songs have a nice thick sound that's cool and inviting. But while the overall sound here is upbeat, there also some dark threads running through these cuts that are particularly appealing. There are some moments when we can hear definite Velvet Underground influences swimming around in the mix. Eleven instantly satisfying groove-oriented pop/rock cuts including "The Albatross," "Orlando," "Shore of Light," and "Patriotic Little Trash" (great song title, that one...!).
Snacks of Tokyo
Riddled in myth.
Tracks of Yo-Yo
Huddled in Smith.
Trita - Trita (Independently released CD EP, Progressive rock)
Complex, hard-hitting progressive rock from the Minneapolis-based band Trita. These guys stand out from the new wave of progressive bands because they're playing hard rock that's threaded with progressive sounds and ideas. Only three songs here, but they're all full of crazy energy and true musicianship like we rarely hear. The overall sound of these three tracks...is something like combining the musical proficiency of a 1970s progressive band with the intense overdrive of death metal bands from the 1990s. Listeners won't soon forget tracks like "Euphorbia," "Tin Ear," and "Rocks and Stones." A severe jolt of crazy sound...all delivered with real focus and style. Interesting stuff. It'll be interesting to see/hear what these guys do on a full-length album...
The ugly of one
Becomes the ugly of
All.
Skye Wallace - Something Wicked (CD, FACTOR, Pop/rock)
Surprisingly familiar sounding melodic pop/rock from Toronto-based recording artist Skye Wallace. We say 'surprising' because some of the similar artists mentioned in the bio that accompanied this album were further off left center. This CD is divided into two sections. The first four tracks feature Wallace backed by Michelle Faehrmann, Rachael Cardiello, Brad Kirkpatrick, Alastair Whitehead, and Ben Doerksen. The remaining five songs feature a different backing band: Oliver Fairfield, Philippe Charbonneau, and Jim Bryson (the man who produced the album). Unlike most up-and-coming artists, Ms. Wallace has a sound and style that could easily find a very large audience. These tracks have a nice thick rockin' vibe...but they also have a great deal of commercial appeal. We can hear traces of classic artists from the past like Heart and The Pretenders...although the overall sound and feel are much more current.

Mike Watt - "Ring Spiel" Tour '95 (CD, Columbia / Legacy Recordings, Pop/rock)
This is the first that that the live recording from this legendary concert is being made commercially available. 1995 was a key year in Mike Watt's career. As a prior member of the bands Minutemen and fIREHOSE, he had already cemented his place in musical history. But having made such a dent with two pivotal bands, it also put him in a position of having to live up to past accomplishments. His first solo album (ball-hog or tugboat?) and tour put all concerns to rest. We would have liked to have been flies on the wall during this show. Recorded live in Chicago at The Metro, Watt was joined by some major players during this show (including members of the bands Hovercraft and Foo Fighters, both of which were opening acts). This live recording was already a fan favorite. Those fans can now find comfort in the fact that the fine folks at Columbia/Legacy have given it the proper release that it deserves.
The Dean Ween Group - The Deaner Album (CD, ATO, Rock/pop)
Solid, rhythmic, and punchy. You can tell from listening to these tracks that Dean Ween loves playing music. That fact comes through loud and clear on every single track on The Deaner Album. Up to this point in time, Dean is best known as a member of the band Ween (along with his brother Gene). After the band went on temporary hiatus in 2012 Dean decided to try his hand at forming another band. He set up his own studio and put all of his toys in one place and began recording songs with friends and acquaintances. The result...is an album that contains a wealth of solid classic tracks that will easily stand the test of time. These songs are nice, solid, and tight. And they really pack a punch. In addition to Dean, the group includes former touring Ween members Claude Coleman, Jr., Dave Dreiwitz, and Glenn McClelland as well as Bill Fowler. This is one rockin' album from start to finish. Particularly surprising is "SchwarzPete," a strangely familiar sounding tribute to Les Paul. The Deaner is one groovy helluva album. Our favorite cuts include "Dickie Betts," "Exercise Man," "Charlie Brown," "Gum," and "Doo Doo Chasers." Highly recommended. TOP PICK.


Wyldlife - Out On Your Block (CD, Wicked Cool, Rock/pop)
Totally loud, punchy, in-your-face rock pop that feels something like a refreshing blast of clean air. If you're like us and have grown increasingly tired of way too many soft and safe twenty-first century artists and bands, Wyldlife might just be the group to reignite your interest in music. A quote from lead vocalist Dave Feldman seems to sum up the band's mission in a few words: "Rock's not dead, it's just treading water. We wanna see it do a jackknife off the f*cking high-dive." With the release of this album, they've already made that happen. Out On Your Block is a mind-boggling collection of rock/power pop tunes that are loud and catchy...and totally in-your-face. These guys can really play. Sam Allen (guitar), Spencer Alexander (bass), and Stevie Dios (drums) play with a focused intensity that is sadly missing in most bands we hear. For us, songs are always the main draw of course. And that's what makes this album really stand out. Out On Your Block features super catchy upbeat cuts that ought to please just about anyone who ever loved rock music. Hints of bands from the 1970s, 1980s, and 1990s abound throughout these powerful cuts. Every cut's a keeper but our initial favorites include "Desperate Times," "Deadbeat," "Contraband," and "Get Loud." Recommended. TOP PICK.


A
Ryan Adams - Heartbreaker (deluxe edition)
Ryan Adams - Dustjacket (relaxed edition)
Additional Items Composed - Reversal of radishes
Additional Items Reversed - Back to the additional items
Adele - My frisky rat puppy done ate my head off
Alice Copper - Lob it to Seth
Allman Brothers - Crackdown concert 1986
Shirlette Ammons - Language barrier
Am Not - Am too
Anohni - Hopelessness
Anthrax - For all kings
Antlers for Booboo - Oh no not that tired old runt again
Apples Got Smushy - Train smush
Athens Is Not A City - Trauma for the bush animals
Augusta Is Not A City - Wilma for the plush panels
B
Bad Bump - Banana tread
Badfigure - Crooked down
Bambi Dambi - Lambi
Ballerina Pumps - Blackass
Barge - Limpy
Beadulls - Desmocker
Beatles - Medium rare
Bee Numb - Numb bee
Beyonce - Sorry
Beyonce - I can dance even if I can't do anything else very well
Beyonce - If all you want is an ugly body and face, I've got both
Beyonce - Don't you get tired of hearing my stupid name all the time
Beyonce - I'm really a boring old hag who looks terrible without thick layers of make-up
Beyond the Beyonder - Blander and blander
Bjork - Vulnicura live
Black Tabitha - Pastor of senility
Blankets for Blankets - Laps
Blender in a Blinder - Fizzle
Breezer the Flew - Like dazzlers in fume
Butler Pudding - Lippity gris gris
Buzz's Lamp Cord - Tawny frink
C
Car Mump - Dazed and refused
Casket of Corformity - Laser dog
Cast of Cast - Lastly
Cat Grave - Mickey's laboratory
Cesula - Maid in martians
Chance The Rapper - Coloring book
Chicago - Love songs
Chump - Malaria
Chunks of Paisley Pumps - Lordy the snore is a plaza burn
Eric Clapton - I still do
Phil Collins - No jacket required
Come To Lulu's Nurse - Romp and the bumpy tum tum
Confederate Railroad - Happy to be alive
Conscious Or Not - Grumpy lazy
Crap You Like - Tape measure
Crosby, Stills & Nash - Survival Sunday
Crunchy Links - Switches and prawns
Czerchnkii - Dim
D
Dadfinger - Where's dad's finger when you need it?
Dae Dae - Mae Mae
Daisy Days - Freezing
Damn People - Damn People
Damn Tumblers - Damn Tumblers
Damn Warp - Damn Warp
Damn Zoo - Damn Zoo
Deftones - Gore
Diets Are For Dimwits - Lassie's lost pudding cup
Dimmer than Dim - Inputs
Dion - New York is my home
Dirty Pennies - Flocks and pimps
Doves That Die Today - Lassie
Drippy Dennis - Directional
Dry Potato - Sync
Ducks for Ducks - Nine hundred ponies
Dumb Sounds - Like Nanny and the poodle
E
Each and Each - Teach
Eachy - Preachy
Eat The Bounty Feathers - Naptime
Elephant Muff - Beneath the blurry knob
Elves and Bumpy Thumpers - Original motion picture soundtrack
Emergency Flakes - Phasers
Empty - Flow
Empty Flower - 1 2 3 4
Enter the Entrance With Lockets - Glasses on the puddle
Eventually We'll All Die With Nothing - Pom poms
Everyone But - But Everyone
Ewe - Ranch funk
EZ - Not so
F
FA - La la
Famous Famous - Converter
Far Out Far In - Farin
Faxes Forever - Limp little pixies
Ferz - Lizzy
Fifty Million - Zero lads
Finks Forever - Live at the dead
Five Times Fifty-Five - Live
Four Times Four Is Four - Five times
Foxes - All I need
Fume - Lumps
Funky Laminate - Parking
Fur For Francis - Pouches
G
Gas Pumps - Last primper
Gauge Rage - Now cow
Germany's Burp - Lamp drill
Get Your Begging Done - Tower bitch
Vince Gill - Down to my last bad habit
Goo Goo Dolls - Boxes
Graham Slackers - Naturally grabby
Ariana Grande - Into you
Grass Patches - Dolby
Josh Groban - Stages live
David Guetta - This one's for you
Guns N Roses - Acoustic session: Radio broadcast 1987
H
Hay - Hay
Hazle - Measurements
Hell for Humans - Happiness is a dumb puppy
Help Me Help Me - Liver
Help the Hopeless - Bloody hearts get you nowhere
Hissy - Laserbon
Hitt - Dawn for the loud birds
Hizzers - Stuck
Ian Hunted - Punts and nuttters
Husperate - ADN
Hut for Henry - Universe of sandy
I
Ian - Jackknife
Icky - Picky, picky, picky
If It Dies Don't Touch It - I offered more than they wanted and they took it
If You Knew Nothing You Would Be Nothing - Drips
Inky Doll - Dampness and dryness
In The End The Beginning - Ridgefield
It Stays Warm - Square butter
IX Lamb Sweater - To each his each
IZZ - Each his to his
J
Michael Jackson - Off the wall
Michael Jackson - Towers of nothing
Michael Jackson - Nosey dopes
Jerry's Apple - Towers
Jerry's Crud - Narry a buster
Jersey is Swervy - Translustre
Jethro Toil - Sick as a tick
Jethro Wump - Aquatong
Elton John - Wonderful crazy night
Elton John - Where did my voice go?
Jones Is A Donkey - Drammamine
Jones Is An Elephant - Mine ain't mine
Judas Priest - Battle cry
Junk Is Just Junk - Lady trunk
K
Kaas - Lacey
Kalesh - Kaos
Kandy and the Ks - Lassie's drool
Kows - Land of the Kows
Krap - Krap
Krazy Cow - Lots of tips
Krunchy Krunch - Captain's caps and tons
Kudzu's Lamp - Drastic
Kunks - The Late Glossy Kunks Album
KWKWERA - Lists
L
Ladies For Pretzels - Louder than the other thing that we had discussed earlier
Lamb Peppers - Smuppy
Cindi Lauper - Detour
Laxative Preamble - Naps and snappers
Let There Be Let - Now there be meow
Lisa Said - First time, long time
Lists - Stop the Lists
Loretta Lynn - Full circle
Loud and Loud - Dull and dull
Lumineers - Cleopatra
Lumps - Lousy mouses
Lung Disease - Trowel
M
Manners and Nanners - Tablets for pokey
Masta Ace - The falling season
Matchbox - Going down there
Math for Math's Sake - Plazas
Maze Lops - Trazzler
Mazer's Big Torch Bucket - Lipsy
Millie's Pork Bucket - Boxes won't go away
Monkey Chuck - Arlene
Monkey Davis - Nervous
Monkey Pauline - Damnable
Moo Moo the Bow Wow - Trouser's ain't fresh no more
Motorhead - Clean your clock
Mrowl - Prowling for mrowl
Murphy and Nop - Dammy and slop
Murphy's Paw - Plaid and dumb
N
David Nail - Fighter
Nasal and Tonsil - Lasers and urchers
Ned and the Headrumpers - Trowels
Aaron Neville - Apache
Newsboys - God's not dead
No More Blouses - Farmy
More More Cactus - Deal or no no
Now Cows - Blouses and thermometers
Numb's Fumbler - Town and mouth
O
Octorub - Norbie
Oh No That Old Shithead Is Here Again - Rotten old schmucks with no manners
Oooh - Uuuuuh
Oooh Oooh - Uuuuuh uhhh
Opposite of Opposite - Lopposite
Orange Floyd - Sharp glide of the goon
Osmosis - USB #7
Other Muzzles - Howdy Pops
Oz and the Schnoz - Pow wows and monkeys
P
Painted Fuss - Nope
Pants and Pantless - Rainy press
Part Blub - Fran is ugly
Paws With Fingers - Ink bus
Pet Shop Boys - Super
Poodle Powder - Dust of the dawgie
Mike Posner - At night, alone
The Puddles - Nappy load
Punk Biscuits - Sap
Punk Noodles - Take this noodle and cook it
Puny - Runny infection
Pusfergradison - Nay, the basket sayeth
Q
Quacks - Trippy truck
Quails and Trucks - Lamb power
Queen For A Tray - Lower the pork
Query - Stop the questions
Quest for Dope - Smoking snuff
Quails Got Drunk - Beer and tissue paper
Quicker Than Daffy - Cords that don't work
Quiet Little Worm Thing - Never thought about it and never want to now
Quiz Germs - Links that don't work
Quurtie - Lousy bench
R
Radiohead - Daydreaming
Debbie Rafter - Lemme after
Red Hot Chili Peppers - Dark necessities
Reel to Raoul - Mouthpiece
Reform Club - Never yesterday
Rely On Relish - Candy dash
Mick Rhodes & The Hard Eight - Paradise city
Rihanna - Anti
Rolling Bones - Get your mama's kraut
Runny - Tippy's revenge
Rush - Beneath, between and behind
S
Larry Samual - Barney doesn't have hugs for me
Santa Died Last Night - Presenting...
Santana - Santana IV
Blake Shelton - If I'm honest
Blake Shelton - If you're into what I do you're obviously on the wrong web site
Blake Shelton - If people think I'm handsome they must really be confused and retarded
Blake Shelton - If I'm dishonest
Shotgun Louise - Rampy dim
Shotgun Tina - Lousy lamps
Shotgun Zappa - Mouses and mouses
Smashing Drumsticks - Pass the pepper
Smuppy - The tatters that ground pepper
Snoop Dogg - Coolaid
Sparse - Kim's Ono spy mouse
Rick Springfield - Rocket science
Bruce Springsteen - Roxy night
Mavis Staples - Livin' on a high note
Steely Dan - Doing it in California
Barbra Streisand - Encore
Styx - Suite madame blue: Radio broadcast 1977
Sultans of Swing - Subcontinental drift
Swap and Change - Loudness weird
Swenter - Flowers
Swy - Rent
T
Tai Tai - Lists
Talking Sheds - Lambs forking up tonsils
Tea For Lunch - Massachusetts isn't a country
Teepee Tupperware - Laura's butter pand
Telltale - Taller toll
Thuds - Ready for emperors
Thunder - All you can eat
Justin Timberlake - Can't stop the feeling
Trunk Idiots - Laugh when it's all over
Try To Try - Stop and try
Tummy Bus - Lambs and prawns
Tunker - Lassie's paw
Twisted Sister - Rock 'N' Roll Saviours: The early years
Steven Tyler - We're all somebody from nowhere
TZ397 - Rowl the smunk
U
Ugly Banana - How do the hussy wink
Ugly Orange - Do the mouse
Ultraplucks - Eyebrow mania
Umbrella Vision - Church of tassle
Uncle Duck - Mushed
Uncle Pregnant - Does and rodents
Keith Urban - Ripchord
V
Various Artists - A collection of dull dribble that no one will ever notice
Various Artists - We stopped makin' em because they stopped buyin' em
Various Artists - No one buys these kinds of compilations anymore so that's why we keep producing 'em
Various Artists - Tribute to someone whose name we can't remember
Various Artists - Trying to get something heard never works
Various Artists - The most boring bands you never cared to hear
Various Artists - We've the last ones to know the last ones
Various Artists - Our albums are always the first to get thrown away
Various artists - Who gets to eat the trash

W
Wally Is Near - Stamp that thing goodbye
Wanda and the Wandas - Limp
We Don't Get It - Now is the now
Well I Guess This Is Just Another One - Lumps
Whether Or Not - Lousy weather
Lucinda Williams - Ghosts of Highway 20
Wind That Goes - Don't
X
Xie - La la the distance away
X-ray Pecs - Lookie away
Xzistance - Lift down
Y
Yanni - The dream concert
Yell All The Time For Whatever You Pay For It - Taxi service
Yellow Floyd - Park wide until noon
Yesterday's Potties - Damp portions
Yes We Will Be Bananas - Trap doors
You might - Yes you might
You never - Well I never
Yoyos for Panama - Sharp
Yuck This Tastes Awful - Don't eat it then
Z
Zappa and the Zappettes - Trown
Frank Zappa - How flowers got in the potty train
Zunk - How the leaves got patchy
Zupper - Towels for Blanche