November 2017 Comics and Reviews by

*Top Picks =

Ebrie daze tase jass lakkah rodduh sammish.
Acting Natural - Acting Natural (Independently released CD EP, Pop)
Refreshingly upbeat and melodic pop music. These guys have a cool sound and neat image and if all the variables fall into place...they could be huge. The band is comprised of Eric Carnevale (lead vocals, guitar), James David Maney (bass, vocals), and Jesse Leonard (drums, vocals). This disc would already be impressive, but even more so considering it is the debut from these charming young gentlemen. Great melodies, infectious rhythms, fine-tuned arrangements...plus vocals to die for (particularly the harmonies). The guys in Acting Natural play classic pop in the truest sense of the word. Six standout cuts here...and they all sound like hits. Our favorites include "The One," "Bloom," and "Missed the Train." Most of these tracks bear similarities to British invasion pop from the 1960s. Totally fun stuff.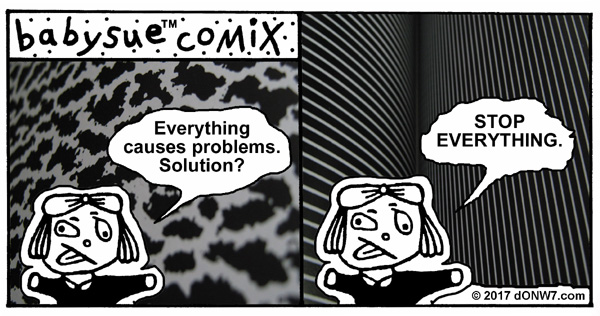 Dave Ballou - Quadrants For Solo Trumpet (CD, pfMENTUM, Improvisational)
It's not often you come across an album featuring the trumpet used as a solo instrument. Just the idea of it would probably frighten most listeners away. As such, it seems particularly intriguing that improvisational artist Dave Ballou would start out this album with sounds that seem very much like someone who doesn't even know how to play (!). The first few notes of "North" will almost certainly alienate most people. Ballou is one brave guy though. He can really play. But in many cases he chooses to use the instrument as more of a noise maker than a musical instrument. The world of improvisation is an odd one. Although many may not realize it, creating spontaneous sound actually is a true art form. If you don't believe it, compare music made by a competent instrumentalist with someone who cannot actually play. You'll hear a big difference. Even more impressive here is the fact that each of these four pieces lasts just over fifteen minutes. Try creating credible spontaneous sound for fifteen minutes, and you'll see how difficult it is. Quadrants For Solo Trumpet is a truly peculiar spin. We've never heard anything quite like it. Startlingly different and unusual.
Chris Barron - Angels and One-Armed Jugglers (CD, Chrysanthemum, Pop)
This talented fellow could rest on his laurels for the rest of his life and his music would still be appreciated. But rather than retread past glories, former Spin Doctors front man Chris Barron forges into the future with songs that will ultimately please his fans and attract legions more. This album is, in a word...brilliant. The songs don't fit into any particular genre, and yet the album merges together comfortably as a whole. Angels and One-Armed Jugglers is a very personal collection of tracks. Some seem very serious in tone while others are infused with a keen sense of humor. These tunes were composed with the idea that they could be presented simply with only a guitar and voice. But the additional players and precise arrangements certainly push the music to another level. What will impress most folks here are the vocals. Barron's voice has never sounded better. This is an album that's sure to strike a chord with listeners and it will stand the test of time. Eleven captivating cuts. Our favorites are the title track, "April and May," "In a Cold Kind of Way," "Still a Beautiful World," and "Too Young To Fade." Angels is most certainly a peak in this talented man's career. Recommended. Top pick.


Tyler Bates & Joel J. Richard - John Wick 2: Original Motion Picture Soundtrack (CD, Varese Sarabande, Soundtrack)
The second installment in the John Wick series. This motion picture also marks the first time that Keanu Reeves and Laurence Fishburne have appeared together in the same film since The Matrix. We haven't seen it yet so this review only deals with the music created by Tyler Bates and Joel J. Richard. This music would fit into the modern soundtrack category, as the ideas and sounds are decidedly twenty-first century in sound and scope. These tracks encompass ideas from a variety of genres including techno, experimental, classical, and world music. A few cuts feature other artists (Ciscandra Nostalghia, Le Castle Vania, and Jerry Cantrell) but this is, for the most part, a venture created by Bates and Richard. There's a lot to sink your teeth into here...over seventy minutes of music. These tracks have a nice thick slick sound that should certainly add that perfect zing necessary for motion picture viewers. Some of the moodier tracks really make their mark..."Walk To Museum" has a really strange uncomfortable feel, as does the slinky sounding "Guns & Turtlenecks." "Mirror Mayhem" is perhaps our favorite cut, and may remind listeners of music from the television series Alias. Bates and Richard have created a true roller coaster ride...a soundtrack album chock full of strange sounds and unexpected turns. For a pure jolt of energized excitement, you won't do better than this.
Battle of the Sexes - Original Motion Picture Soundtrack: Music by Nicholas Britell (CD, Sony Classical, Soundtrack)
This ought to be an interesting movie experience. Battle of the Sexes tells the story of the rivalry between tennis celebrities Billie Jean King and Bobby Riggs as the two were set to tie off in a major tennis match in 1973. Emma Stone plays King and Steve Carell plays Riggs, so that alone ought to be reason enough to catch this motion picture. This is not just a story of tennis players competing...it also involves other personal situations that both were dealing with at the time. The soundtrack is...superb. Created by Nicholas Britell, the music for this motion picture may occasionally remind many viewers/listeners of Woody Allen as it recreates the mood of a different time and place. Compared to many other well-known names in the world of music for film and television, Britell is a newcomer. But in the few years he's been active this talented composer, pianist, and producer has already been nominated for an Academy Award. And if the soundtrack for Battle of the Sexes is any indication of what he's capable of well then...the sky's the limit. In addition to Britell's pensive cool compositions, the soundtrack also features the original song "If I Dare" by Sara Bareilles. This is a cool reflective soundtrack that no doubt adds the exact mood necessary to drive the storyline.
The Brocks - The Brocks (CD, Arkade, Pop)
This unassuming album arrived in a plain brown envelope with no accompanying information. No sales pitch, no photos of the band, nothing. When we popped the disc into our player, we realized why. This is an album that will sell itself. Rarely do we hear bands from Provo, Utah. But after hearing this album we're sure ready to hear more. But apparently this band is very different from what the city normally produces. Made up of a group of students from Brigham Young University, The Brocks is comprised of Dane Brock, Christian Darais, Morgan Ence, and Ryan King. This, the band's debut album, has already created quite a buzz in Provo and beyond. Two tracks have been used in commercials by Kenneth Cole and and Mountain Dew. Not bad for a new band (!). Musically, these folks are treading in territory that sounds something like a cross between New Order and Joy Electric...with one major difference. The vocals are pure pop all the way. The tracks on this album combine hypnotic dance beats with heavenly keyboards. The vocal harmonies are pitch point perfect. This is a pure feelgood experience, so be forewarned. If you want dark and bleak, you won't find it here. These folks are providing a wonderfully inviting upbeat experience that allows the listener to take a break from reality. Killer tracks include "What I Want to Hear," "Going Nowhere," "Circles," "HLYWD," and "Won't Stop Here." Infectious and groovy stuff. Top pick.


Carter Burwell - The Founder: Original Motion Picture Soundtrack (CD, Varese Sarabande, Soundtrack)
The subject matter of this motion picture may, unfortunately, scare some folks away. There's so much anti-McDonald's sentiment in the world in the twenty-first century. But, like it or not, the company has made a permanent impression on our combined consciousness as there is no way of escaping the commercials and buildings that always seem to be everywhere simultaneously. The Founder is a film that tells the story of how the Big M got started, with Michael Keaton playing the lead role. Regardless of how we feel about the company, we're going to watch this one just out of curiosity. The score for the movie was created by Carter Burwell, who always seems to pick interesting projects to work on. There are a few pop tracks by other artists included here, but Burwell is responsible for the bulk of the music. This album is very different from your average twenty-first century orchestral soundtrack. The tracks are, for the most part, rather sparse and thoughtful...with less of an emphasis on big orchestras in favor of a smaller, more organic overall sound. Burwell is a man who seems to be able to transmit feelings and emotions through music. And on this album he has once again succeeded admirably. Wonderfully executed tracks include "Multimixer Man," "The Arches," "Minneapolis," and "Secret to Success." Intriguing, thoughtful, and intelligent.
Cathedrale - J2-B2 (CD, Angel Air, Pop)
Yet another obscure album retrieved from the vaults from the folks at Great Britain's Angel Air label. And this time it's from a band that we never even knew existed. Cathedrale was formed in the late 1980s by Jon Camp after he decided to part ways with the band Renaissance. Also in the band were John Young (who had previously played in Asia, Greenslade, and Scorpions), Brett Wilde, and Tony Bodene. In the beginning the band came very close to being signed by Atlantic Records in the United States, but things didn't work out. They recorded their debut album in the United Kingdom, but it was never released...until now. If you like the sound of 1980s progressive techno pop, you will find a lot to appreciate here. This is yet another example of bands who should've been successful but--for various reasons--they were not. Twelve carefully constructed tracks including "One By One," "Paris Is Calling," "It's Really Up To You," and "Crying."
Alex Chilton - A Man Called Destruction (CD, Omnivore Recordings, Pop)
Back when he originally started releasing solo albums, we had a hard time adjusting to Alex Chilton's sound. Possibly like so many music fans, we really just wanted to hear more music in the vein of Big Star. The first time we got our greedy little paws on Like Flies on Sherbert we had a feeling things had taken a permanently different direction. We were wanting an extension of Third...but Sherbert had little if any similarities. Looking back now, we sure can appreciate and understand the transition. Chilton was probably smart enough and adventurous enough to know when one phase of life ended and another began. After all, as a young man he had already lived through life as a celebrity in The Box Tops. So when he decided to close the door on Big Star, he probably just decided he wanted to make the kind of music that suited him. So Big Star fans were then faced with hearing their pure pop God making groove-oriented soul pop. Originally released in 1995, A Man Called Destruction is probably/possibly one of the most accessible solo albums Alex released. Now, thanks to the folks at Omnivore Recordings, the album is once again available for all to hear. This deluxe reissue includes all the tracks from the original album plus seven bonus tracks. Also included is a cool booklet featuring notes/info from Bob Mehr. Quite an impressive package, and a must for Alex Chilton fans. We liked this album when it was released. But now, in retrospect, we have a much greater and deeper admiration for these cool tracks.
Cyborg Asylum - Never Finished, Only Abandoned (Independently released CD, Industrial pop)
Interesting timing. Just last month we were musing about industrial music, thinking that the genre is about due to experience a resurgence. Then the new album from New York's Cyborg Asylum appeared in our mailbox...featuring heavy and cool industrial pop that's been updated to suit a twenty-first century audience. The band is the duo of David Varga and John Tumminia. The tracks on Never Finished, Only Abandoned remind us of a whole host of underground industrial rock and pop bands and artists from the 1990s (one of the most creative periods in the history of music). But this is not a retread of previous ideas and sounds, these tracks offer new interpretations and variations of this style of music. Varga originally started the project to create instrumentals but then invited Tumminia to join in and add vocals. So with this album, the listener is treated to the best of both worlds: totally trippy instrumental segments as well as way cool vocal melodies. Twelve groovy cuts here including "Blitz," "Synergy," "Asymmetry," and "Paradigm Shift."
DieAlps! - Our City (CD, New Granada, Pop)
The debut full-length release from Florida's DieAlps! Fans had to wait a while for this one, but they won't be disappointed. Our City is a superb spin, chock full of intelligent songs presented with precision and true style. In many ways, the overall sound and vibe here reminds us of some of our favorite bands/artist from the 1990s. The creative spark runs high through all twelve tracks, making City easily one of the very best albums released this year. The band is comprised of Sarah Modene, Jonathan Robbins, Frank Calcaterra, and Connie Calcaterra. Frank recorded, engineered, and produced the album at Atomic Audio in Tampa, Florida. The songs are out-of-this-world great. And they're made even more impressive by the superbly effective arrangements. These songs have a nice full sound but they never suffer from that horribly common and cluttered twenty-first century approach. The vocals are always right on target. This is one of those albums that you can spin over and over and over again for years and never tire of the music. We might describe this as escapist progressive pop...because the wonderfully inventive nature of the music just makes us feel great. And it makes us forget about things happening around us that really don't matter at all. Killer tracks include "Running Into Walls," "Trust Me" (chillingly beautiful), "Get Yours," and "We Fought the Sea." Highly recommended. TOP PICK.


Wyatt Easterling - Divining Rod (CD, Phoenix Rising, Pop/folk)
Chapel Hill, North Carolina-based singer/songwriter Wyatt Easterling has come up with a real winner. This independently released album easily stands up to just about anyone's professional standards. Produced by Chris Rosser, Divining Rod has a superb organic overall sound that should appeal to everyone. Songs are the main ingredient here, with a heavy emphasis on lyrics. Listening to this fellow sing, you almost get the impression you're having a conversation with an old friend. Although recording these tracks obviously took a great deal of time and energy, the songs end up sounding like a group of musicians playing live right in front of you. Wyatt's vocals are particularly warm and appealing. We can't help but think that over time other musicians will discover this album and choose to cover this man's songs. His compositions have integrity and substance, so our guess is that he will likely be a musicians' musician...appreciated most by those who share his love of creating music. Combining elements of folk, country, pop, and Americana, this fellow has crafted an album with true staying power. Genuinely heartfelt cuts include "Stumbling Towards the Light," "Pacing the Cage," "Some Days," and "Somewhere Down the Road."
Tyler Edwards - A Few Good Hearts (Independently released CD, Pop/folk/Americana)
Smooth and friendly music that incorporates elements from pop, folk, rock, and Americana. Prior to going solo, Tyler Edwards was in the band I Anthem that achieved a good bit of success a few years ago. Originally from Florence, South Carolina, Edwards now lives in Seattle, Washington. Produced and engineered by Jesse Proctor, A Few Good Hearts presents songs that delve into all sorts of musical terrain. Tyler is one of those guys whose music seems to flow naturally from his heart and soul. Rather than trying to be artsy and unusual, he just seems to be intent on providing music that is real and has substance. If that is the goal, then he has succeeded admirably with Hearts. After spinning this album a few times, you may very well feel like you know Edwards. His music is warm, inviting, and personal. And he's got a voice that really transcends. Eleven impeccable tracks including "Before the Question," "Don't Rush Me," and "As You Need."
Flamin' Groovies - Fantastic Plastic (CD, Sonic Kicks / Burger / Severn, Pop/rock)
The reformed Flamin' Groovies is something that most people didn't see coming. Our first reaction is...that these guys have still got it goin' on. Yup, after all these years the Groovies still seem to have the magic that drew so many to their music in the first place. Most importantly, this is not a retread. Fantastic Planet is a new album featuring new songs. And the real zinger is...the band once again features original members Cyril Jordan and Chris Wilson who--prior to the recording of this album--had not played together in thirty-eight years (!). The two got together in 2013 in London and buried the hatchet(s). Possibly the coolest thing about this album is that the songs have not been tweaked and manipulated to sound like twenty-first century slop/pop. Listening to this, it almost sounds like these are recordings from decades ago...the only thing that seems to have been updated is the sound quality. But the most important variable here are the songs themselves. Ten of the twelve are new originals by Jordan and Wilson...and they sound just as inspired and groovy as stuff the band recorded way back when. Killer cuts include "What the Hell's Goin' On," "Crazy Macy," "Lonely Hearts," and "Cryin' Shame." Sure hope this reunion results in more albums, 'cause this one hits the spot. Recommended. Top pick.


Historian - Expanse (Independently released CD, Progressive pop)
We always admire and appreciate bands and artists who aren't jumping on bandwagons and playing whatever sound and style are currently hip, cool, and popular. Historian is the Los Angeles, California-based project created by Chris Karman. While this album serves as an introduction for us, the band began releasing music in 2013. Hard to contrast and compare these songs with other artists because there aren't any obvious ones that come to mind. Some of the melodies occasionally remind us of Television Personalities...and some have compared Karman's voice to an early Leonard Cohen. But neither is an accurate indicator of the overall sound here. Interestingly, the folks in this band tend to fill their songs with tons of ideas "...and then meticulously pull back the layers, pouring over every detail." An interesting way of approaching the recording process, and this may account for the slightly perplexing mixes. One thing's certain...these songs are ultimately intelligent and thought provoking. Ten classy songs here including "Small Compromise," "Here and Then," and "Thrown On the Road."
Machine Mass - Plays Hendrix (CD, Moonjune, Progressive/rock)
This is an album with true crossover appeal. Plays Hendrix will appeal those who appreciate progressive, rock, and jazz...as well as fans of Jimi Hendrix. Machine Mass is the trio comprised of Michel Delville, Tony Bianco, and Antoine Guenet. Together the three have tackled what many would consider a holy grail...covering the debut album (Are You Experienced) from sixties phenomenon Jimi Hendrix in its entirety. This is a far cry from a mere rehashing of the material. Recorded live in the studio these tracks offer entirely new interpretations of these classic tracks from the past. What will perhaps puzzle and delight listeners here are the keyboards and piano...instruments not normally associated with Hendrix. Some of the music will ring bells in the minds of listeners...while others seem to go off into their own unique territories, bearing only slight similarities to the originals. The nine tracks that appeared on Experienced are presented in the exact sequence as the original. Unusual variations on familiar tracks include "Third Stone From the Sun," "Purple Haze," "Fire," and "The Wind Cries Mary."
Adam Marsland - Bule (CD-R, Karma Frog, Pop)
The twelfth full-length release from Adam Marsland. Adam is one of those driven guys out there who always seems to have his fingers in several different projects at once. He's a musician, songwriter, performer, producer, and more. He's worked with underground artists as well as well known celebrities. And it seems like whatever project(s) he's involved in at the moment end up turning out...great. This album features twelve songs that wind and weave their way into multiple genres...all the while retaining elements of pure pop. Interestingly, these tracks were recorded mainly in Bali, Indonesia, and Los Angeles (!). There's a reason why Marsland's talents are in such high demand. Give Bule a spin to find out why. The album showcases Adams' diversity in terms of songs and arrangements. It all sounds so effortless...but we know that is not the case. A great deal of thought, time, and energy was obviously involved in creating these tracks. Instantly effective cuts include "Peace," "This Is Madness," and "More."

Rob Martinez - Today My Mind...Tomorrow The World (CD-R, Karma Frog, Pop)
The second full-length release from Rob Martinez. This is one of those albums that will be immediately embraced by fans of classic pop. Martinez seems to draw inspiration from hit songs from the 1970s and 1980s. His songs have a soothing familiar sound which may give you the strange feeling you've heard them before. Creating an album of new songs that sound like instant hits is no small feat. These guitar driven compositions are presented simply, using only the basics to create the overall sound. Rob's got a great voice...and the harmonies are absolutely killer. Adam Marsland (see review above) played almost all of the instruments (!) on Today My Mind...Tomorrow The World and also contributed background vocals. This album is a pure upbeat experience that's guaranteed to put you in a cool frame of mind. Ultra-hummable cuts include "Let Me Tell You Why," "Sooner or Later," "Rain Falls," and "Please Don't Talk."
Bear McCreary - Unrest: Original Motion Picture Soundtrack (CD, Sparks and Shadows, Soundtrack)
Bear McCreary is a superstar in the world of film music. And his is most definitely a case where an ultra-talented man is worthy of all the attention and acclaim that he receives. The motion picture Unrest delves into a topic that isn't normally covered in the entertainment industry...Chronic Fatique Syndrome. The movie is a documentary about the life of Harvard Ph.D. student Jennifer Brea and it chronicles her being diagnosed with the syndrome and how she coped with it. This one must be a great view, as most critics seem to be giving it a universal thumbs up. McCreary's soundtrack is pensive with an overall somber and serious tone. This music is a bit more stripped down and basic than we're accustomed to hearing from Bear, and that's probably because that's what the story commanded. It was the right approach to be certain, as these compositions seem like the perfect companion for day-to-day life. Impeccable melodies and acute arrangements abound. Our favorite tracks include "Jennifer and Omar," "Magnetic Resonance Imaging," "So Many Lost," and "Whitney."
Jaco Pastorius - Truth, Liberty & Soul (Double CD, Resonance, Jazz)
In the world of physical releases in 2017, music matters of course...but just as important in many cases is the packaging. And that's mainly because streaming and downloads have so often become the norm. With this release, you get the best of both worlds: a wealth of great music housed in a slick and tastefully designed triple fold digipak sleeve complete with a totally cool thick 96 page (!) miniature color book. While this may be troublesome for those who no longer feel that music deserves physical space in their homes, folks who still like collecting physical objects with impeccable packaging will love this. This is the kind of release that will particularly appeal to diehard Jaco Pastorius fans around the world, as these two discs contain live recordings from 1982 of Jaco and the Word of Mouth Big Band playing at the Avery Fisher Hall in New York City (George Wein's Kool Jazz Festival). The first release officially authorized by the Jaco Pastorius Estate, Truth, Liberty & Soul is a pure delight. This concert originally aired on the National Public Radio Jazz Alive! broadcast, but this album includes an additional 40 minutes of music. These two discs feature over two hours of quality stuff. And, as you might guess, the playing and recording quality are both superb. These tasty tracks will appeal to fans of classic as well as modern jazz. Pastorius was a very early innovator, playing fretless electric bass way before it was cool. These live recordings will remind listeners of this man's influence and lasting legacy in the world of music.
Pep! - ...Presenting Pep! (Independently released CD, Pop)
Pep! is a groovy new pure pop group obviously influenced by girl groups from the 1950s and 1960s. The band name is a perfect fit for these folks' image and overall vibe, as the word instantly recalls a simpler place and time. From the sound of these songs, our guess is that these talented ladies have a helluva time making music together. Spinning this album, you can just feel the cool vibes. Super friendly tracks that feature tons of backing vocals...and toe tapping rhythms that will take listeners back in time. With the recent success of artists like Charlie Faye and the Fayettes, we can't help but think that the time is right for the world to embrace Pep! These wonderfully catchy upbeat cuts will immediately make you forget about everything that you'd really rather not be thinking about anyway. This band records instantly infectious escapist pop that sticks in your head like glue. The performers on this album are Karys Rhea, Ilana Webber, Morgan Lynch, David Origlieri, Teddy Williams, Jordan Ross, Michael Rosen, and Christina Bernard. Cool tracks include "Pep In My Step," "Be That Girl," "Baby Go On," and "One of These Days (I'm Gonna Be Your Girlfriend)." This one's a great big ball of F-U-N.
Thor Platter - Take Time (CD, Sunshine Music, Country/pop/bluegrass)
We couldn't quite figure out what category best suited this release. Country? Not quite. Pop? Sorta. Bluegrass? Definitely some threads in the mix. Combining elements from all three, Cleveland, Ohio-based singer/songwriter Thor Platter makes music that should appeal to a wide cross section of listeners. His influences include Woodie Guthrie, Bob Dylan, and Flatt & Scruggs. But more than anyone else Platter cites Neil Young as the man whose music affected him the most. Thor released his debut album in 2013 and since that time his career's been on a steady path upward. Take Time will no doubt be welcomed by fans as well as those who are new to this man's craft. He's backed by some superb players: Paul Kovac (banjo, guitar, drums, background vocals), Paul Lewis (bass, background vocals), and David Mayfield (finger snaps). This album has a cool genuine overall sound and vibe that is immediately appealing. Smooth and substantial tracks include "Destined," "There For You," "Gun Shy," and "Pullman Blues."
Pylon Reenactment Society - Part Time Punks Session (Independently released 12" vinyl EP, Pop)
Although other bands had much greater financial success, Pylon was easily one of the most artistically credible Athens, Georgia bands from the 1980s. They had a sound that was like no one else at the time in the Southeastern United States--so it was no wonder that Danny Beard signed them to his highly influential DB record label. The band won over a great many fans with their hard hitting focused live show. But in 1983 they threw in the towel because they weren't having fun doing it anymore. But then, to everyone's delight, they reformed in 1989...only to disband again years later due to the death of Randall Bewley. Fast forward to 2014...and the band has once again resurfaced with a new line up, now going by the name Pylon Reenactment Society. We approached this one with some hesitation, but one spin of this EP dashed all our fears. These folks truly create that magical Pylon sound. Yup, hearing these tracks you may never even believe so many years have passed and that the players have changed. The band is comprised of Vanessa Brisco Hay, Damon Denton, Jason Nesmith, Joe Rowe, and Kay Stanton. These recordings capture the band playing with the same furious sound as when it began. Totally crazy fun that'll have you bopping and pogo-ing until you drop. Six tracks here: "Beep," "K," "Precaution," "Feast On My Heart," "Buzz," and "Crazy." On beautiful clear vinyl. Recommended. Top pick.


Lou Reed & Kris Kristofferson - The Bottom Line Archive (Double CD, Bottom Line Archive, Pop)
We've been thoroughly entertained by each release in the Bottom Line Archive series. This one's even more intriguing and unusual than previous albums as it presents the unique pairing of Lou Reed and Kris Kristofferson. These two discs present audio from a live concert the two played together at The Bottom Line Cabaret in Greenwich Village on February 2, 1994. Songs are interspersed with each artist recalling various events and aspects in their lengthy careers, with Vin Scelsa directing the proceedings. The key word here is...spontaneous. This one-time event of these two artists meeting and performing on the same stage happened only once, and it was neither scripted nor rehearsed. This slick double disc set is housed in a well-designed four panel cardboard sleeve. Sure to appeal to fans of both artists, this is yet another superb addition to the continually growing Bottom Line catalog. Intriguing live performances include "Betrayed," "Help Me Make It Through the Night," "Legendary Hearts," and "Sweet Jane."
Sarah Lou Richards - Someone Who Gets Me (Independently released CD, Pop/Americana)
Sarah Lou Richards has a sound that could easily catapult her into major stardom. Someone Who Gets Me combines elements from pop, country, and Americana to create what sounds like a string of hit singles...singles that you've never heard before. Originally from Wisconsin, Richards now resides in Nashville. Interestingly, the tracks on this album were recorded in Minneapolis, Minnesota. But they still kinda have that Nashville sound. Richards has so much going for her. She writes friendly and immediately catchy songs that stick in your head like glue. And she's got a voice that really works magic on listeners. Thirteen captivating tracks here that should please just about anyone who loves good solid classic pop. Catchy-as-heck tracks include "High on a Hill," "Right Where I Need To Be," "New Kind of Song," and "Love Always Wins."
Tokyo Rosenthal - This Minstrel Life (CD, Rock and Sock, Pop/roots)
Tokyo Rosenthal is one of those guys out there who's doing things his own way...and succeeding. And that's mainly because he has the drive and talent to make things happen. Without the help of major labels or music executives, Rosenthal has managed to develop a truly devoted fan base. And those fans know with each and every release that Tokyo will deliver the goods. This Minstrel Life is divided into two sections. The first half of the album is six new tracks, while the latter half presents four live recordings. It's all good because it was all created with the right intent. If there's one word we would use to describe Mr. Rosenthal that word would probably be...consistent. You kinda always know what to expect from this guy and at the same time...you're always pleased and satisfied. Life is yet another credible, consistent collection of intelligent songs created by a man who truly knows his stuff. Intriguing tracks include "Hundred Mile Man," "Now I Believe There's a Devil," "Mama Tried," and "Love Won Out."
Maria Schafer - To Know Love... (Independently released CD, Female vocal/jazz/pop)
Smooth, breezy, inspired...and genuine. Up-and-coming jazz vocalist Maria Schafer immediately reminded us of babysue favorite Peggy Lee. Just like Ms. Lee, Ms. Schafer has an amazing voice...and makes it all seem so easy and completely effortless. Originally from Vancouver, British Columbia, Maria now lives in Los Angeles, California. For the past two years she's been the featured vocalist touring with The Glenn Miller Orchestra. Give To Know Love... a spin, and you'll see why Schafer was chosen for this coveted spot. While we're reminded of Peggy Lee, Maria compares her sound to Carmen McRae, Madeleine Peyroux, Becca Stevens, Gretchen Parlato, and Karen Carpenter (!). We can hear traces of all of these, and more. Love... is a stunning debut. Make a note of Schafer's name, because you're going to be seeing and hearing it a lot over the coming years. With a voice like hers, there are no limits to how far this exceedingly talented lady can go. Twelve captivating tracks here, almost an hour's worth of quality music. Our favorite cuts include "You Don't Know What Love Is," "Body and Soul," and "Lush Life." Beautiful stuff...totally captivating. Recommended. Top pick.


Lalo Schifrin - Jean-Michel Bernard plays Lalo Schifrin (CD, Varese Sarabande/Cristal, Music for film & television)
This might best be described as a crossover album, because the music will appeal to fans of several different genres. This album presents the music of the legendary Lao Schifrin as played and interpreted by French composer/pianist Jean-Michel Bernard. These tracks were recorded in honor of Schifrin's eighty-fifth birthday--Schifrin himself is even featured playing piano on three of these recordings. Precisely-executed renditions of well-known themes include "Mannix," "Cool Hand Luke," and "Mission: Impossible"...as well as many more. This music will appeal not only to those who love music for film and television, but also to those who love and appreciate jazz and instrumental music. It sure sounds like the folks creating the music were enjoying what they were doing, because that seems to come across clearly on these tracks. This package also includes a slick booklet with plenty of informative notes courtesy of author Stephane LeRouge. Top notch sound quality here, which is always the case when it comes to releases on the Varese Sarabande label.
Slaughter and the Dogs - Tokyo Dogs (CD, Cleopatra, Rock)
Talk about a totally rockin' experience. This album features recordings of Slaughter and the Dogs playing live in Tokyo. This must've been quite a show, as the band sounds like they were having one helluva time playing for the folks in Japan. Founding members Mick Rossi and Wayne Barrett and their bandmates were touring to promote the recently released Vicious, their first album of new material in fifteen years. As such, the band and the audience sound like they were on fire. On this disc the guys play an impressive selection of their own originals plus some well chosen covers (most notably a totally bitchin' cover of Lou Reed's "I'm Waiting For My Man"). If you like loud in-your-face rock music played with aggressive style, you're likely to get a major charge out of this one. Kickass tracks include "I Got Your Number," "The Bitch," "Hell in New York," and "We Don't Care." This album is also available in your choice of yellow or red vinyl. YES.
The Spinto Band - Nice and Nicely Done (CD reissue, Bar/None, Pop/rock)
A most welcome reissue of the debut album from The Spinto Band that originally came out in 2005. The guys in this band lived a dream that many could only contemplate. When Nice and Nicely Done was being recorded and released, some of the band members were just graduating from high school. Producer Robin Eaton heard one of their songs and invited them to his Alex the Great Studios in Nashville to record this album, and the rest is history. The reissue on Bar/None is being offered as a CD as well as a deluxe vinyl release that includes twelve previously unreleased bonus tracks. Listening to this album, it isn't hard to see why it created such a buzz years ago. These tracks are smart and focused, and they ultimately capture the excitement and true energy of a young up-and-coming band. There are so many cases in the world where the buzz surrounding a band or artist is completely unwarranted. That is not the case here. These guys created a huge amount of interest right off the bat because they recorded some totally killer tracks. And this reissue makes is very clear that these songs have stood the test of time. Kickass cuts include "Brown Boxes," "Oh Mandy," "Crack the Whip," and "Mountains." Recommended. Top pick.


Jon Stickley Trio - Maybe Believe (Independently released CD, Instrumental/progressive)
A different sort of instrumental album created by musicians who really know their stuff. This Asheville, North Carolina-based trio is comprised of Jon Stickley (guitar), Lyndsay Pruett (violin), and Patrick Armitage (drums). Considering the fact that only three people are playing the music, these songs have a really big sound. Amazingly, many of these recordings were/are first takes. We're particularly impressed that these guys chose to leave slight imperfections in their music. In the twenty-first century, music that is too perfect usually equals music that is b-o-r-i-n-g. As such, we seem to be on a continual search to find bands and artists who aren't striving for perfection because it sure makes for a more interesting listening experience. The songs on the interestingly-titled Maybe Believe exist somewhere in the territory where progressive meets jazz meets roots meets pop. The album mainly consists of originals but also includes three well-chosen covers. Possibly the best word to describe the proceedings here would be...fluid. These tracks give us the same sort of feeling we experience when watching clouds roll by in the sky or a river flowing on a sunny afternoon. The cool cover art was provided courtesy of Asheville artist Frances Dominguez. Twelve thought-provoking cuts including "Jewels," "Playpeople," "The Price of Being Nice," and "Lady Time."
This Pale Fire - Alchemy (CD-R, Tone Tonic, Pop)
Subdued moody pop. Aukland's This Pale Fire is the band/project created by Corban Koschak. Alchemy is a collection of tracks that merge the worlds of pop and folk in a masterful way. Koschak writes songs that are very personal and they're delivered in a very direct manner, using only basic ingredients to create the overall sound. Expertly produced by Levi Patel, the tracks on this album have a pure, sparse sound...but they're accentuated by some lovely subtleties. We particularly love the soft atmospheric strings in the background. Koschak's voice is the centerpiece of his music, and he has a voice that truly communicates the lyrics he sings. Twelve remarkably effective cuts here including "Northern Lights," "Float Out," "End of Science," and "Outro."
Tough Age - Shame (CD, Mint, Rock/pop)
Whoever's in charge of selecting bands/artists that days for Canada's Mint label is doing an exceptional job. Just about every Mint release we've heard lately is an absolute bull's eye. Once again, that's the case here. Tough Age is a killer new band with a sound that immediately resonates. While spinning Shame, we couldn't help but be reminded of some of our favorite bands from the 1970s...a decade that was chock full of some of the most refreshingly original underground rock bands of all time. But rather than sounding dated, these songs sound completely relevant in 2017. Perhaps it's because there are also threads of some of our favorite bands from the 1990s laced into the mix. Like the 1970s, the 1990s was a peak decade in the world of underground rock and pop. So hearing a band whose music seems to have evolved from both is particularly appealing. Overdubs were used sparingly in recording this album. That could explain why these tracks come across sounding very much like a real band playing. We love everything about Tough Age. Great name, great songs, great guitars, great bass lines, great drums, great vocals. This is a case where EVERYTHING was done right. Eight cuts that clock in at just over half an hour...and every one's a keeper. Highly recommended. TOP PICK.


Nik Turner - Life In Space (CD, Purple Pyramid / Cleopatra, Rock/psychedelia)
You have to hand it to Nik Turner for perseverance. Turner is best known as one of the original members of Hawkwind, the influential British band from the 1970s who forever changed the face of psychedelic rock music. Life In Space presents eight lengthy recordings that contain the elements that Nik is known for...droning rhythms...mind-numbing guitar riffs...vocals drenched in echo...and, of course, those spacey experimental electronics. Joining him on these tracks are Nicky Garratt, Hephera Moon, Bryce Shelton, Jason Willer, Simon House, Jurgen Engler, Chris Lietz, and Paul Rudolph (whew!). One thing's for sure about this man's career. He has never ever sold out. And he probably never will. These tripped out tracks will appeal to the same type of fans who originally supported his music decades ago...folks who truly enjoy expanding their minds and their consciousness. Interestingly, Turner and his bandmates are also touring in support of this release. Cool psychedelic slices include "Why Are You?", "Back to Earth," "Secrets of the Galaxy," and "As You Were."
Twin Trances - Two On One (CD, Dirty Slacks, Underground rock)
There's not enough truly strange music on the planet these days. But that seems to be slowly changing somewhat, as weirder and less commercial bands are popping up like poppies in the United States of America. Two On One is a truly strange spin with music that's probably too far out for most music fans. Twin Trances is the Atlanta, Georgia-based duo of Chris Strawn and Chris Brooks. If you like your music drenched in effects, you're gonna love this one. Two On One has effects galore...but there's so much more as well. Riff rock...psychedelic noise...throbbing rhythms...these guys have it all. At a point in time when so many folks have allowed themselves to become TAME and DULL...these guys are at the opposite end of the spectrum, making hard-driving psychedelia for a whole new generation. If you really want to expand your mind, check out Twin Trances videos. YES. These guys remind us of a whole host of bands we've been crazy about for years including (but not limited to) the iconic Hawkwind and Austin's vastly underrated Ed Hall. This is a true underground album. You won't hear about it in mainstream media because those kind of people wouldn't support it. This is at the far end of crazy creativity and wildly inventive experimentation. Killer tracks include "Clean Enough," "Peacock," "Blush," and "Reject." Highly recommended. TOP PICK.


W. G. Snuffy Walden - The West Wing: Original Television Soundtrack (Limited edition double CD, Varese Sarabande, Soundtrack)
W. G. Snuffy Walden began his career in 1968 when he formed the blues rock trio Stray Dog. After going solo and touring with some major league artists in the 1970s, he was approached by film and television agents to see if he would be interested in creating music for them. And the rest is history. This is the sixth installment in the Varese Sarabande We Hear You series...a limited edition double CD featuring music Walden recorded for the television series The West Wing. To reward his talent, Snuffy won the Emmy for Outstanding Original Main Title - Theme Music...so there was already a built-in audience for this music before it was even released. These two discs present music that is exceptionally well-realized and expertly arranged. The music is so precise and slick that it should please even the most discriminating classical music buffs. There is a wealth of superb music here...forty-four tracks spread across both discs. This will obviously be welcomed by fans of the television show. But, more importantly, the music should also find an entirely new audience...those who appreciate the best of the best recorded for film and television. If you love the piano, you'll love these compositions. If you love strings, you'll be rewarded. And if you love carefully crafted orchestrations, this will hit your target. Impeccable music that will last for decades and generations to come. Carefully constructed tracks include "The Aftermath," "The First Commandment," "Charlie in the Oval Office," and "90 Miles Away." Only 2,000 copies are being made available of this release so...get yours now. Recommended. Top pick.


The Warlocks - Vevey (CD, Cleopatra, Rock/psychedelia)
The first official live album from Los Angeles, California-based band The Warlocks. Recorded in 2016 in Vevey, Switzerland during the band's tour of Europe, this album captures all the energy and spontaneity of these guys in concert. Fans will definitely want this one, as it may very well be the definitive live recording of the band. For those who are easily annoyed by live recordings where there's way too much audience noise happening, this one will be particularly appealing. You can hear the audience on occasion, but it's so low that you barely notice it. The sound quality is so good on these tracks that it almost sounds like the band was performing live in a studio. Bobby, JC, Earl, Corey, Chris, and Plucky were obviously on the top of their game at this show. The band's slightly psychedelic heavy rock has strange hypnotic qualities that make it transcend the medium. The recording features sixteen tracks from the band's catalog, past and present. You may very well find yourself drooling over juicy tracks like "Red Camera," "Shake the Dope Out," "Baby Blue," "Hurricane Heart Attack," and "Zombie Like Lovers." If you love The Warlocks you'll love this. If you've never heard the band, this album will make a believer out of you. Available either as a CD house in an mini-LP style gatefold sleeve or as a double LP with your choice of either blue or clear vinyl (yes!).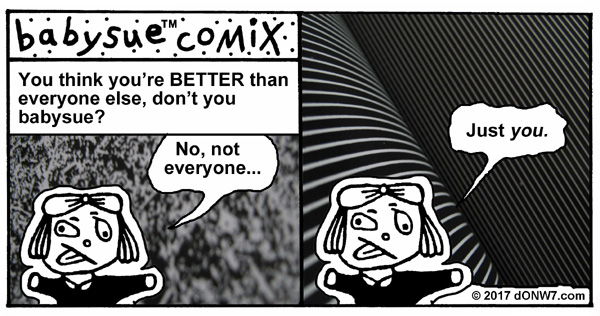 Warning Light - At the End of the Road (CD-R, Stickfigure, Atmospheric/electronic/instrumental)
Yet another mood enhancing audio journey brought to you courtesy of Warning Light. The band is the ongoing project created by D Haddon, who has been recording under the moniker for about a decade. He has worked with a whole slew of electronic artists in the Atlanta, Georgia area over the years. At the End of the Road finds him returning to his roots, as these tracks have a more ambient/atmospheric sound and feel. According to the press release that accompanied this disc, the album is "...about the inevitability of endings, and how those endings create space for something new." These twelve tracks demonstrate an impressive depth that shows how much this fellow has learned over the years. Recorded at his own Bedsitter Studios in Avondale Estates, Road is probably the most fully realized Warning Light album yet. Haddon spent about three years recording these tracks. And the attention to detail is obvious. Beautifully realized compositions include "Jetplanes Leaving at Dawn," "Decaying in Evening Light," "The Vast Empty," and "Expression of an Impression." Top pick.


James Warren - Innocent Bystander (CD, Angel Air, Pop)
Considering the length and depth of his career, it seems incredible that after all this time James Warren's only real reference point for most people is the hit song "Everybody's Got To Learn Sometime" by The Korgis. It's a great song, no doubt...but this talented fellow should be appreciated for so much more than that. We're keeping our fingers crossed that his solo career will yield another major hit because this man surely deserves it. Warren came to the attention of most folks in the criminally-overlooked band Stackridge (the band recently split after many wonderful decades). James is still going strong, as is evidenced by the cool pop tracks on Innocent Bystander. He's still got that magical quality in his voice, and the songs are immediately familiar and catchy. Will this be Warren's breakout solo album? There's no telling really. But if not, it won't be because of a lack of good material. This album offers nine slick hummable songs, some of which remind us in many ways of music by The Pearlfishers. Our favorite cuts include "The First Time," "You've Got the Love That Matters," and "I Just Want You to Tell Me." The cover bears a curious resemblance to Sparks' Kimono My House album (!).
Weatherboy - Weatherboy (CD, Stand Down, Pop)
Nice, smart, free-flowing modern pop. We received this album with no accompanying information, so we had to do some searching on the internet to find out more about Weatherboy. The band is the duo of Ragnar Rosinkranz and John Walquist (although Phil Keaggy is also listed as a member on the back cover). On this self-titled album, they also enlist the help of an impressive array of additional artists/musicians. The single word that probably best sums things up here is...classic. These guys aren't making music that'll disappear from your memory in a month or two. These tracks were created using traditional instruments and they have a timeless sound that should appeal to listeners of all ages. We've always been suckers for great melodies. That's probably why this album immediately stuck in our minds. These guys' vocals are truly exceptional, as are the arrangements. This is definitely one of those cases where they've done everything right. Cool, intelligent modern pop tracks include "Got A Good Thing," "Great, Great Life," "A Bright Future," and "Full Bloom." Highly recommended. TOP PICK.


Wiccid - By Design (CD, Cleopatra, Electro-industrial synth-pop)
Industrial pop/rock is finally seeing a resurgence this year...and it's about time (!). We were crazy about all the harsh abrasive loud industrial bands in the 1990s...when the world was full of loud guitars, distorted keyboards, and techno beats. Wiccid is the new band created by Erie Loch...a talented fellow who has worked with so many cutting edge bands and artists that it's mind boggling. To support the release of By Design, in late 2017 Loch took his band on the Extreme Fest 17 tour which also included Lords of Acid, Combichrist, Christian Death, En Esch, and more. This album has a sound that will be familiar to folks who were into the industrial scene at the end of last century, but the sound/genre has been updated so that it doesn't sound dated. Listening to these tracks, it becomes obvious why so many have chosen to work with Mr. Loch. He clearly knows how to put the pieces together so that everything works. Classy throbbing techno/industrial tracks include "Ash," "Break," "Lights," and "The Grand Comedian."
The Woggles - Tally Ho! (CD, Wicked Cool, Rock/pop)
Brand new album from legendary underground band The Woggles. These guys have been entertaining audiences and themselves since the late 1980s. But you'd never know it from the fresh and groovy sound of the songs on Tally Ho! Recorded in Athens, Georgia and produced by Jim Diamond, this album presents the band doing what they do best. Hold onto your seat as these fine gents rip and roar their way through thirteen cool garage rockers. We love it when bands/artists stick to their guns and refuse to alter their path in order to gain fame and fortune. The Woggles are one of those great bands who have chosen to play the game their own way without letting outside influences spoil the game. Like previous releases, this album is a pumped up feelgood experience. The songs are chock full of groovy guitars, catchy melodies, and hypnotic rhythms. Our favorite cuts include "Luminol Test," "Judas," "Waiting For the Rain," and "Be Seeing You." Top pick.


The Woolly Bushmen - Arduino (Vinyl LP, Pig Baby, Rock)
Now here's a band that truly packs a mighty punch. The Woolly Bushmen have a sound that is something like a cross between early Creedence Clearwater Revival mixed with The Cramps...combined with a hefty dose of twenty-first century garage rock. Recorded by Rick Miller (Southern Culture on the Skids) at Kudzu Ranch, Arduino is like a great big tidal wave of cold water smacking you in the face. The three guys in The Woolly Bushmen have a sound that is immediately gripping and real...and they have an image to match. Pull up some of the band's live videos to experience what this band is all about. This beautifully designed vinyl LP features eleven cool rockers that ought to please even the most jaded listeners. The band is comprised of Simon Palombi (organ, guitar, lead vocal), Jacob Miller (guitar, bass), and Julian Palombi (drums). Loud distorted guitar...pulsing drums...and vocals that orbit the earth...this is a band with true presence and style. Kickass tracks include "Something New," "I Don't Want You," "I'd Rather Die," "Blue Powder," and "If It's All Right With You." Crazy inspired fun from start to finish. Recommended. Top pick.


Jerry Yester - Pass Your Light Around (CD, Omnivore Recordings, Pop)
An exceptionally well-prepared collection of unreleased tracks from Jerry Yester. In many cases, albums created from unreleased tracks like this come off sounding like a jigsaw puzzle where many of the pieces just don't fit together right. This this collection (prepared by Yester and Cheryl Pawelski) comes off sounding like an album that was recorded in its entirety for release. Yester has produced and/or played with some amazing acts including The Association, The Turtles, Tim Buckley, Tom Waits, the Modern Folk Quartet, Rosebud, the Lovin' Spoonful, and Judy Henske. But despite all of this, there never was a solo album bearing his name...until now. This album collects a batch of recordings Jerry made in the 1970s, with one exception that was recorded in 1964. Recently remastered by Michael Graves, these tracks sound amazing. Hearing these, you'd never guess they were unreleased tracks recovered from Yester's personal archives. The music's great...but so is the packaging. The disc is housed in a beautifully designed digipak sleeve, complete with a very informative 15 page booklet featuring a new essay about the tracks written by Barry Alfonso. These all sound like lost hits. Our favorites include "Pass Your Light Around," "The Whiskey Moon," "The Minutes," and "All I Can Do Is Dance."
A
Ryan Adams - Heartbreaker (deluxe edition)
Ryan Adams - Dustjacket (relaxed edition)
Additional Items Composed - Reversal of radishes
Additional Items Reversed - Back to the additional items
Adele - My frisky rat puppy done ate my head off
Alice Copper - Lob it to Seth
Allman Brothers - Crackdown concert 1986
Shirlette Ammons - Language barrier
Am Not - Am too
Anohni - Hopelessness
Anthrax - For all kings
Antlers for Booboo - Oh no not that tired old runt again
Apples Got Smushy - Train smush
Athens Is Not A City - Trauma for the bush animals
Augusta Is Not A City - Wilma for the plush panels
B
Bad Bump - Banana tread
Badfigure - Crooked down
Bambi Dambi - Lambi
Ballerina Pumps - Blackass
Barge - Limpy
Beadulls - Desmocker
Beatles - Medium rare
Bee Numb - Numb bee
Beyonce - Sorry
Beyonce - I can dance even if I can't do anything else very well
Beyonce - If all you want is an ugly body and face, I've got both
Beyonce - Don't you get tired of hearing my stupid name all the time
Beyonce - I'm really a boring old hag who looks terrible without thick layers of make-up
Beyond the Beyonder - Blander and blander
Bjork - Vulnicura live
Black Tabitha - Pastor of senility
Blankets for Blankets - Laps
Blender in a Blinder - Fizzle
Breezer the Flew - Like dazzlers in fume
Butler Pudding - Lippity gris gris
Buzz's Lamp Cord - Tawny frink
C
Car Mump - Dazed and refused
Casket of Corformity - Laser dog
Cast of Cast - Lastly
Cat Grave - Mickey's laboratory
Cesula - Maid in martians
Chance The Rapper - Coloring book
Chicago - Love songs
Chump - Malaria
Chunks of Paisley Pumps - Lordy the snore is a plaza burn
Eric Clapton - I still do
Phil Collins - No jacket required
Come To Lulu's Nurse - Romp and the bumpy tum tum
Confederate Railroad - Happy to be alive
Conscious Or Not - Grumpy lazy
Crap You Like - Tape measure
Crosby, Stills & Nash - Survival Sunday
Crunchy Links - Switches and prawns
Czerchnkii - Dim
D
Dadfinger - Where's dad's finger when you need it?
Dae Dae - Mae Mae
Daisy Days - Freezing
Damn People - Damn People
Damn Tumblers - Damn Tumblers
Damn Warp - Damn Warp
Damn Zoo - Damn Zoo
Deftones - Gore
Diets Are For Dimwits - Lassie's lost pudding cup
Dimmer than Dim - Inputs
Dion - New York is my home
Dirty Pennies - Flocks and pimps
Doves That Die Today - Lassie
Drippy Dennis - Directional
Dry Potato - Sync
Ducks for Ducks - Nine hundred ponies
Dumb Sounds - Like Nanny and the poodle
E
Each and Each - Teach
Eachy - Preachy
Eat The Bounty Feathers - Naptime
Ectonerf - Bah baddah bah
Elephant Muff - Beneath the blurry knob
Elves and Bumpy Thumpers - Original motion picture soundtrack
Emergency Flakes - Phasers
Empty - Flow
Empty Flower - 1 2 3 4
Enter the Entrance With Lockets - Glasses on the puddle
Eventually We'll All Die With Nothing - Pom poms
Everyone But - But Everyone
Ewe - Ranch funk
EZ - Not so
F
FA - La la
Famous Famous - Converter
Far Out Far In - Farin
Faxes Forever - Limp little pixies
Ferz - Lizzy
Fifty Million - Zero lads
Finks Forever - Live at the dead
Five Times Fifty-Five - Live
Four Times Four Is Four - Five times
Foxes - All I need
Fume - Lumps
Funky Laminate - Parking
Fur For Francis - Pouches
G
Gas Pumps - Last primper
Gauge Rage - Now cow
Germany's Burp - Lamp drill
Get Your Begging Done - Tower bitch
Vince Gill - Down to my last bad habit
Goo Goo Dolls - Boxes
Graham Slackers - Naturally grabby
Ariana Grande - Into you
Grass Patches - Dolby
Josh Groban - Stages live
David Guetta - This one's for you
Guns N Roses - Acoustic session: Radio broadcast 1987
H
Hamster on a Bun - Heartache on a bun
Hay - Hay
Hazle - Measurements
Hell for Humans - Happiness is a dumb puppy
Help Me Help Me - Liver
Help the Hopeless - Bloody hearts get you nowhere
Hissy - Laserbon
Hitt - Dawn for the loud birds
Hizzers - Stuck
Ian Hunted - Punts and nuttters
Husperate - ADN
Hut for Henry - Universe of sandy
Huzzle - Earlier albums
I
Ian - Jackknife
Icky - Picky, picky, picky
If It Dies Don't Touch It - I offered more than they wanted and they took it
If You Knew Nothing You Would Be Nothing - Drips
Inky Doll - Dampness and dryness
In The End The Beginning - Ridgefield
It Stays Warm - Square butter
IX Lamb Sweater - To each his each
IZZ - Each his to his
J
Michael Jackson - Off the wall
Michael Jackson - Towers of nothing
Michael Jackson - Nosey dopes
Jerry's Apple - Towers
Jerry's Crud - Narry a buster
Jersey is Swervy - Translustre
Jethro Toil - Sick as a tick
Jethro Wump - Aquatong
Elton John - Wonderful crazy night
Elton John - Where did my voice go?
Jones Is A Donkey - Drammamine
Jones Is An Elephant - Mine ain't mine
Judas Priest - Battle cry
Junk Is Just Junk - Lady trunk
K
Kaas - Lacey
Kalesh - Kaos
Kandy and the Ks - Lassie's drool
Kows - Land of the Kows
Krap - Krap
Krazy Cow - Lots of tips
Krunchy Krunch - Captain's caps and tons
Kudzu's Lamp - Drastic
Kunks - The Late Glossy Kunks Album
KWKWERA - Lists
L
Ladies For Pretzels - Louder than the other thing that we had discussed earlier
Lamb Peppers - Smuppy
Cindi Lauper - Detour
Laxative Preamble - Naps and snappers
Let There Be Let - Now there be meow
Lisa Said - First time, long time
Lists - Stop the Lists
Loretta Lynn - Full circle
Loud and Loud - Dull and dull
Lumineers - Cleopatra
Lumps - Lousy mouses
Lung Disease - Trowel
M
Manners and Nanners - Tablets for pokey
Masta Ace - The falling season
Matchbox - Going down there
Math for Math's Sake - Plazas
Maze Lops - Trazzler
Mazer's Big Torch Bucket - Lipsy
Millie's Pork Bucket - Boxes won't go away
Monkey Chuck - Arlene
Monkey Davis - Nervous
Monkey Pauline - Damnable
Moo Moo the Bow Wow - Trouser's ain't fresh no more
Motorhead - Clean your clock
Mrowl - Prowling for mrowl
Murphy and Nop - Dammy and slop
Murphy's Paw - Plaid and dumb
N
David Nail - Fighter
Nasal and Tonsil - Lasers and urchers
Ned and the Headrumpers - Trowels
Aaron Neville - Apache
Newsboys - God's not dead
No More Blouses - Farmy
More More Cactus - Deal or no no
Now Cows - Blouses and thermometers
Numb's Fumbler - Town and mouth
O
Octorub - Norbie
Oh No That Old Shithead Is Here Again - Rotten old schmucks with no manners
Oooh - Uuuuuh
Oooh Oooh - Uuuuuh uhhh
Opposite of Opposite - Lopposite
Orange Floyd - Sharp glide of the goon
Osmosis - USB #7
Other Muzzles - Howdy Pops
Oz and the Schnoz - Pow wows and monkeys
P
Painted Fuss - Nope
Pants and Pantless - Rainy press
Part Blub - Fran is ugly
Paws With Fingers - Ink bus
Pet Shop Boys - Super
Poodle Powder - Dust of the dawgie
Mike Posner - At night, alone
The Puddles - Nappy load
Punk Biscuits - Sap
Punk Noodles - Take this noodle and cook it
Puny - Runny infection
Pusfergradison - Nay, the basket sayeth
Q
Quacks - Trippy truck
Quails and Trucks - Lamb power
Queen For A Tray - Lower the pork
Query - Stop the questions
Quest for Dope - Smoking snuff
Quails Got Drunk - Beer and tissue paper
Quicker Than Daffy - Cords that don't work
Quiet Little Worm Thing - Never thought about it and never want to now
Quiz Germs - Links that don't work
Quurtie - Lousy bench
R
Radiohead - Daydreaming
Radiodud - Half of the basic shop
Debbie Rafter - Lemme after
Raws - Raws and raws
Red Hot Chili Peppers - Dark necessities
Reel to Raoul - Mouthpiece
Reform Club - Never yesterday
Rely On Relish - Candy dash
Mick Rhodes & The Hard Eight - Paradise city
Rihanna - Anti
Rolling Bones - Get your mama's kraut
Rumpy - USBs and RTDs
Runny - Tippy's revenge
Rush - Beneath, between and behind
Ruzzer - Bow to the Ruzzer
Rylo - The dog's head is not steady anymore
S
Larry Samual - Barney doesn't have hugs for me
Santa Died Last Night - Presenting...
Santana - Santana IV
Blake Shelton - If I'm honest
Blake Shelton - If you're into what I do you're obviously on the wrong web site
Blake Shelton - If people think I'm handsome they must really be confused and retarded
Blake Shelton - If I'm dishonest
Shotgun Louise - Rampy dim
Shotgun Tina - Lousy lamps
Shotgun Zappa - Mouses and mouses
Smashing Drumsticks - Pass the pepper
Smuppy - The tatters that ground pepper
Snoop Dogg - Coolaid
Sparse - Kim's Ono spy mouse
Rick Springfield - Rocket science
Bruce Springsteen - Roxy night
Mavis Staples - Livin' on a high note
Steely Dan - Doing it in California
Barbra Streisand - Encore
Styx - Suite madame blue: Radio broadcast 1977
Sultans of Swing - Subcontinental drift
Swap and Change - Loudness weird
Swenter - Flowers
Swy - Rent
T
Tai Tai - Lists
Talking Sheds - Lambs forking up tonsils
Tea For Lunch - Massachusetts isn't a country
Teepee Tupperware - Laura's butter pand
Telltale - Taller toll
Thuds - Ready for emperors
Thunder - All you can eat
Justin Timberlake - Can't stop the feeling
Trunk Idiots - Laugh when it's all over
Try To Try - Stop and try
Tummy Bus - Lambs and prawns
Tunker - Lassie's paw
Twisted Sister - Rock 'N' Roll Saviours: The early years
Steven Tyler - We're all somebody from nowhere
TZ397 - Rowl the smunk
U
Ugly Banana - How do the hussy wink
Ugly Orange - Do the mouse
Ultraplucks - Eyebrow mania
Umbrella Vision - Church of tassle
Uncle Duck - Mushed
Uncle Pregnant - Does and rodents
Keith Urban - Ripchord
V
Various Artists - A collection of dull dribble that no one will ever notice
Various Artists - We stopped makin' em because they stopped buyin' em
Various Artists - No one buys these kinds of compilations anymore so that's why we keep producing 'em
Various Artists - Tribute to someone whose name we can't remember
Various Artists - Trying to get something heard never works
Various Artists - The most boring bands you never cared to hear
Various Artists - We've the last ones to know the last ones
Various Artists - Our albums are always the first to get thrown away
Various artists - Who gets to eat the trash

W
Wally Is Near - Stamp that thing goodbye
Wanda and the Wandas - Limp
We Don't Get It - Now is the now
Well I Guess This Is Just Another One - Lumps
Whether Or Not - Lousy weather
William XIII - XIII or 238
Lucinda Williams - Ghosts of Highway 20
Wind That Goes - Don't
X
Xie - La la the distance away
X-ray Pecs - Lookie away
X-ray Stats - Box cutters and tramplers
Xzistance - Lift down
Y
Yack Yack - Tacky tick
Yanni - The dream concert
Yell All The Time For Whatever You Pay For It - Taxi service
Yellow Floyd - Park wide until noon
Yesterday's Potties - Damp portions
Yes We Will Be Bananas - Trap doors
Yes You - You guessed it
You might - Yes you might
You never - Well I never
Yoyos for Panama - Sharp
Yoyos for Zop - Trollo mia presto
Yuck This Tastes Awful - Don't eat it then
Z
Zappa and the Zappettes - Trown
Frank Zappa - How flowers got in the potty train
Zunk - How the leaves got patchy
Zupper - Towels for Blanche
Zyle - Twelve and fifty