September 2017 Comics, Poetry, and Reviews by

*Top Picks =

There was never any beginning and there will never be an end.

* * * * * * * * * * *
Action Skulls - Angels Hear (CD, CMP, Pop)
Action Skulls is the new supergroup featuring the superb talents of John Cowsill, Bill Mumy, Vicki Peterson, and Rick Rosas. For those who don't recognize the names, here's the scoop. Cowsill was originally in The Cowsills and has also been the drummer for The Beach Boys for many years. Mumy was Will Robinson on the television show Lost In Space and was also in the band Barnes & Barnes. He also produced two albums by Wild Man Fischer. Peterson was in the pop band The Bangles. The story of how this group and album came to be is an interesting one, for sure. While at a holiday party given by Angela Cartwright (who played Penny on Lost In Space), John, Bill, and Vicki played music together for the first time. They felt like a certain magic was there. Bill then asked Rick to play bass...and the band was born. Because all four individuals had other projects going on, the initial recording sessions were sporadic. Eventually eight tracks were completed. But then tragedy struck. Rick died in 2014, leaving the band in limbo. Rather than let the tracks lay idle, the other three members eventually completed additional songs to flesh out the album with Bill on bass. Thus, Angels Hear has now finally been released for all to hear. The album features highly melodic compositions that might best be described as California pop. Plenty of cool vocal harmonies and toe-tapping grooves here that should appeal to a wide range of fans who appreciate classic pop. Interestingly, Cartwright did the artwork and photography (multi-talented lady, that one). Totally groovy vibes, created by folks who are obviously making music for all the right reasons. We're sure hoping that Cowsill, Mumy, and Peterson continue with this project for many years to come.
Todd Adelman & The Country Mile - Time Will Tell (Independently released CD, Roots rock/pop)
There are so many Americana pop bands and artists in 2017. Although there are some basic similarities in terms of sound, Todd Adelman makes music that could much more accurately be described as roots music. When we heard the instantly infectious sounds of "Tired of Being Tired" we were immediately reminded of The Band. Adelman and his band play laidback friendly music that could easily appeal to millions of music fans. The overall vibe here may remind listeners of roots bands from the 1970s, but the words and ideas expressed are really timeless. This is the sixth full-length release from this Colorado-based singer/songwriter. It's a solid collection of personal songs created from life's experiences on earth. Cool flowing tracks include "Tired of Being Tired," "I'm Gonna Love You," "Not A Day Goes By," and "Not Sure What Scares Me More." Nice pure stuff delivered with integrity.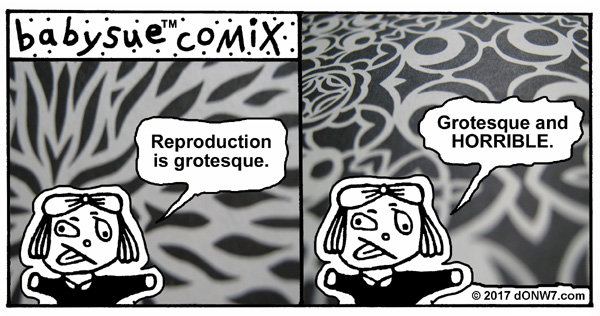 Bash & Pop - Friday Night Is Killing Me (Double CD, Omnivore Recordings, Pop/rock)
Yet another superb deluxe expanded reissue from the fine folks at Omnivore Recordings. This time it's the debut album from Bash & Pop, the band formed by Tommy Stinson after The Replacements broke up. Playing with Stinson were Steve Foley, Kevin Stinson (Tommy's brother), and Steve Brantseg. Hearing these tracks now, one can't help but notice the similarities to The Rolling Stones. Bash & Pop tunes feature remarkably cool guitars and instantly catchy melodies. This package presents the original eleven album tracks (remastered, of course). But it's the second disc that will really capture the attention of fans. Eighteen well-chosen tracks, including home demos and alternate versions (fifteen of which are being released for the first time ever). This group really had a focused, kickass sound. Friday Night will appeal to Replacements fans as well as just about anyone who loves good solid rock music.
Chris Bell - Looking Forward: The Roots of Big Star (CD, Omnivore Recordings, Pop/rock)
Just to clarify, this album has been released using the wording "featuring Chris Bell"...so as not to confuse this as an actual Chris Bell album. Folks wanting that can pick up the deluxe expanded edition of I Am The Cosmos (see review below). These recordings capture some wonderful moments of music making in Memphis, Tennessee. Many folks (including us) got a major kick out of the Alex Chilton album Free Again: The 1970 Sessions which preceded this release. Just as was the case with that album, Looking Forward offers some intriguing glimpses of music that was made in the months/years before Chilton and Bell formed Big Star. The band has, of course, developed a huge cult following over the years. It's a real shame that Chris isn't around to see how many people he has touched with his music. Looking Forward presents tracks by bands Bell was in (Rock City, Christmas Future, Icewater, The Wallabys) and other projects/groups he was involved with. Folks lending their talents include Jody Stephens, Tom Eubanks, Steve Rhea, and Alan Palmore. Twenty-two tracks in all, six of which have not been previously released. A truly eye-opening snapshot in so many ways. For Big Star completists and just about anyone who loves good, solid pop/rock. Recommended. Top pick.



I Am The Cosmos (deluxe expanded edition) (Double CD, Omnivore Recordings, Pop/rock),
2017 is a certainly a big year for fans of Big Star and Chris Bell. In addition to releasing Looking Forward (review above), Omnivore Recordings has also released a deluxe expanded edition of Bell's I Am The Cosmos album. We were surprised to see this album appear, because we kinda figured that the original album featured everything that had been recorded. But nope, now we have the album presented as a deluxe double disc edition. If only Chris were alive to see how much attention his music has received in the twenty-first century. This set really is deluxe in so many ways. The discs are presented in a superbly designed triple disc digipak sleeve, complete with an insightful and intriguing thick booklet full of photographs and information about the music. Included is the original album (of course)...along with alternative takes, different mixes, and unreleased cuts. For Bell's fans, this release is probably the definitive collection of his solo recordings that will always top all the others. It's obvious that the folks who were involved in creating this edition really cared about what they were doing. Such a loving tribute to a man whose music will continue to live on forever. Top pick. Readers should note that Omnivore will also be releasing The Complete Chris Bell later this year.


Blackfoot Gypsies - To The Top (CD, Plowboy, Rock/pop)
Cool upbeat rock from Nashville, Tennessee. Although the city's mainly known for country pop, for many years Nashville has had a very vibrant and fertile underground rock and pop music scene. Listening to this album, we couldn't help but be reminded of The Rolling Stones. These guys' loose rockin' sound driven by groovy rhythms and loud fuzzy guitars are definitely reminiscent of that classic band. Blackfoot Gypsies was originally the duo of Matthew Paige and Zack Murphy before adding Dylan Whitlow and Ollie Dogg to the lineup. You can tell from the energy contained in these tracks that this band really gives the people what they want in concert. You won't hear any trendy technology here. These guys play it straight from the hip, delivering fifteen solid rockers that should please just about anyone who wants to hear loud rockin' stuff played with style. Our favorite cuts include "I'm So Blue," "I Wanna Be Famous," and "Why Should I Try." A pure feelgood experience from start to finish. Cool.
Cait Brennan - Third (CD, Omnivore Recordings, Pop)
Timeless pop music with a conscience. If Third isn't a big hit with music fans, it'll be a damn shame...cuz these tracks are chock full of cool melodies and warm vibes. Cait Brennan recorded this album at the legendary Ardent Studios in Memphis, Tennessee (where Big Star's Third album was also recorded, thus the title...). This album was recorded and co-produced by up-and-coming star Fernando Perdomo. Brennan and Perdomo seem to be a perfect match for one another. Hearing these tracks, you can almost feel the connection of their minds through the music. Hard to place where these tracks fit into the musical landscape of 2017, because there aren't any obvious comparisons that come to mind. If you like classic music that won't sound dated years from now, this release ought to be right up your alley. The songs are super strong and the vocals truly absorbing. All of these cuts are solid, but our initial favorites include "Stack Overflow," "Benedict Cumberbatch," "Collapse," and "Perish The Thought." This album will stand up to many repeated spins.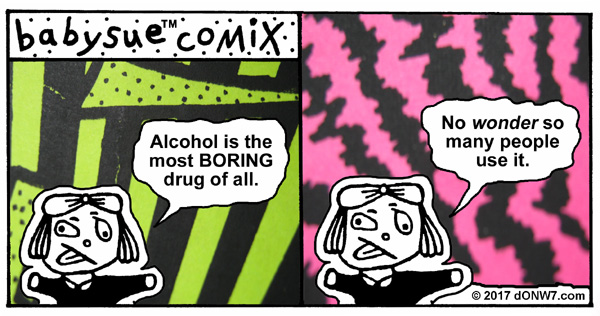 Wheeler Bryson - Wheeler: Music From the Motion Picture (CD, Varese Sarabande, Pop)
Wheeler is a different sort of documentary motion picture and this album is very different from a conventional soundtrack. When we began listening to this our first thought was...huh, this sounds more like a country/pop album than music from a movie (!). Well, there's a reason for that. The movie is actually a faux documentary about a fictional singer/songwriter named Wheeler Bryson...who is in reality actor/musician Stephen Dorff. What will probably surprise most viewers and listeners...is how authentic these songs sound. Hearing this without reading what was going on, we certainly didn't get the impression this was an actor playing a role. But even though that's what's happening here, you can easily forget it and just enjoy the music...because these tracks have all the nice warm organic sounds of country/pop that comes straight from the soul. The movie seems to be going over better with viewers than reviewers...and that's usually a very good sign. In addition to the thirteen tracks by 'Bryson,' there's also a bonus track ("New Mister Me") written and performed by Kris Kristofferson (who also appears in the picture). Interesting idea and concept, well executed.
Buttercup - Battle of Flowers (CD, Bedlamb, Pop)
An unusual pop album that's brimming over with energy and creativity. Buttercup is the Texas-based trio of Joe Reyes, Odie, and Erik Sanden. Battle of Flowers blasts out of the gate with "Let It Drop," which features some cool Kinks-ish power chords. But if upon hearing that track you think you've got this band figured out, think again. "Acting Thru Music" presents another sound altogether, and makes it clear that there's a great deal of depth here. This may best be described as pop music, but it's not the kind of mindless pop that disappears from your mind in a few weeks or months. This album features credible songs with substance. Some of the tracks are so smart that it may take several spins for the ideas to sink in. The more we spin this, the more impressed we are with everything these guys are doing. Great arrangements, kickass vocals...but most of all, it's the songs themselves that hit the target. These compositions show just how great pop music can be in 2017. There's not a bad track here, they're all great. Highly recommended. TOP PICK.


Carsickness - 1979-1982 (CD, Get Hip, Rock/pop)
Most everyone already knows this but... For every band you hear or have heard of, there are thousands upon thousands more that never reach your consciousness. Perhaps that's why the world of reissues and unearthed recordings is so intriguing. If you don't catch 'em the first time around, you can always pick up on the music decades later. For many folks, this release will probably serve as an introduction to the music made by Pittsburgh, Pennsylvania's Carsickness. The album features recordings made by the band from 1979 to 1982...that curious period when the punk explosion seemed to be on the way out and new wave was on the way in. The band was comprised of Karl Mullen, Dennis Childers, Chris Koenigsberg, Steve Sciulli, Hans Werner, and Don Roehlich. This release serves as a cool snapshot of what was happening in the undercurrents of music in Pittsburgh at the time. Cool rockin' stuff with a sense of humor. When the band goes off on tangents, things get rather interesting. Groovy underground cuts include "Bill Wilkinson," "Give To The Poor," "Bleeding," and "For You."
Nick Cave & Warren Ellis - War Machine: Original Score (CD, Lakeshore, Motion picture score)
We've never cared much for war movies probably because we don't care for the idea of wars in general. And that's not likely to change. Fortunately, we learned years ago that you don't have to see, like, or even appreciate a motion picture in order to enjoy the score or soundtrack. And that could never be truer than with this particular album. Created by Nick Cave and Warren Ellis, the score for War Machine sounds like anything but what you would expect a war movie score to sound like. And that's a very good thing, of course. Instead of loud pulverizing music that simulates the sounds associated with violence, this album presents a collection of moody, subtle pieces that can certainly be appreciated on their own without any story or visuals at all. Most of these tracks were created by Cave and Ellis, but there are also four tracks by Roedelius and one by Rachel's. A great deal of time, energy, and money was obviously spent creating this music. The album lists four producers and two executive producers (!). To our ears this sounds more like modern experimental mood music than a score. These tracks range from soothing and moody to peculiar and perplexing. Nineteen precise excursions into the world of modern audio creativity. Cool, inventive cuts include "Ah America," "The Civilian Executive," "Jeanie," "Mariah," and "War Machine." Top pick.


Collision Stories - Those Missing Will Complete Us (CD, Public Eyesore, Experimental)
Collision Stories is a California-based band that has very few limits, rules, or boundaries. The four individuals in this project create audio improvisations in which anything/everything is allowed. This makes for some truly imaginative and unpredictable listening experiences. The group is comprised of Jorge Bachmann, Bryan Day, Michael Gendreau, and Mason Jones. The tracks on the strangely-titled Those Missing Will Complete Us are a compelling and unique listening experience. You won't hear songs in the traditional sense of the word. These tracks are more like abstract audio art. Each musician provides whatever they want, using any instrument(s) of their choice. And the result ends up being...whatever it is. Contrary to what some claim (that noise is just noise), there is most definitely good and interesting noise...and pointless irritating noise. This band provides the former rather than the latter. The album is divided into ten sections, with all totaling just over one hour. Totally compelling and striking stuff. This one sure hits our target dead center. Top pick.


Anna Coogan - The Lonely Cry of Space & Time (Independently released CD, Progressive pop)
Whether you care for her music or not, it would probably be hard for anyone to ignore Anna Coogan. That's because she is so incredibly focused and talented...and also because she has a voice that is unmistakably unique. A quick reference point is the third track ("Burn For You"). Jeez...who else has a voice that sounds anything like this in 2017...? What is perhaps most interesting and puzzling here is that Coogan is experiencing a good deal of success in different parts of the world. This is puzzling because her music is extremely smart and intelligent--usually really smart artists are doomed to a limited sort of underground career. Also impressive here is the fact that Anna is recording and releasing her music herself. So she's doing things on her own terms, exactly as she prefers...rather than having some company dictate her image and actions. She's a different voice, that's for sure. Our guess is that this interesting young lady's gonna be making music for decades so...look out world. Sometimes pop...sometimes progressive...sometimes experimental, the appropriately-titled The Lonely Cry of Space & Time doesn't fit into any particular space. This is an album that exists purely on its own merits. Impressive.
Cotton Mather - Wild Kingdom (CD, The Star Apple Kingdom, Pop/rock)
We've been big fans of Cotton Mather ever since we first heard the band's music. Robert Harrison has a magnetic presence that bleeds from the speakers...directly into your brain. And once you hear his music, you will be forever changed. This man has an incredible knack for coming up with superb melodies. His songs sound instantly familiar and yet...you can always be certain that they're completely original. Wild Kingdom is yet another exceptional addition to the band's catalog. The tracks may remind listeners of classic artists like The Beatles and Redd Kross. But this is most definitely a band with its own sound and style. Some of Harrison's songs are so impossibly addictive that you may hear them buzzing around in your head for months. Killer tracks include "The Cotton Mather Pledge," "Fighting Through," "Better Than A Hit," "California," and "Volunteer." Totally cool stuff.
The Creation - Action Painting (Double CD box set, Numero Group, Pop)
This one was obviously a labor of love. Thanks to the fine folks at the Numero Group, at long last the complete 1960s recordings of the British group The Creation are available in one easy to acquire package. And this is quite a package indeed. The two CDs are housed inside a superbly designed miniature hardback book featuring tons of cool photos and information. And the book is neatly tucked inside a tasteful thick cardboard box. We love deluxe packages like this one, because it means that you've got everything you'll ever need or want...all contained inside one neat little box. Forty-six tracks here, including four by The Mark Four (the previous group the band members were in). If you're not familiar with The Creation, this would be the best way to introduce yourself to the band. You can also pull up information on the internet and quickly see why this band's music has been so influential over the years. (One interesting note we were not aware of is that Creation Records was named after the band.) Some of these tracks remind us very much of early recordings by The Who. If you're a fan of 1960s British pop/rock, this release is a must. The packaging is cool as hell...but the music is the real meat. Highly recommended. TOP PICK.


Diego Davidenko - In An Empty House (Independently released CD, Folk/pop)
So many people use overdubs, effects, and production techniques to cover up deficiencies in their songs. But as we've said so many times in the past, when the songs are strong all those other variables aren't even necessary. Case in point is the new album from folk/pop songwriter Diego Davidenko. This album presents songs simply, using only the essential ingredients to get the point across. Because Davidenko writes cool, personal, resilient songs...there is no need for tons of overdubs and lavish arrangements. The simple direct nature of these recordings is what immediately caught our attention. That...plus the fact that Diego has a really cool resonant voice that gives you the impression he's actually singing right there in the room with you. It's rare that we hear an artist create such a strong aura using such restraint. This is not really folk and not really pop...but more like a perfect merging of the two. Wonderfully reflective tracks include "For the Folksingers," "Don't Go," "In a Dream With You," and "They're All Waiting."
The world is
Distorted.
Echolust - Veldisa (CD, Cleopatra, Shoegazer/pop/rock)
The folks at the Cleopatra label certainly have expanded their catalog over the past few years. Whereas it was once almost somewhat of a niche label, these folks now issue and reissue a whole slew of different artists from a whole slew of different genres. And we continue to be impressed with the artists and bands they select. This is the first shoegazer release we've heard on Cleopatra, and it's a keeper. This is the debut album from Echolust, an underground band based in Los Angeles, California. The band is comprised of Philip Obens, Armond Angeles, and Tony Lee Jackson. The band's droning modern pop features guitars drenched in reverb and vocals that have peculiar distant qualities. If you love shoegazer bands from the 1990s you'll find a lot to love here. The band presents twelve heady cuts that are sure to please just about anyone who digs this style of music. Our favorites include "1799," "Cherry Dancer," "Electric," and "This Blurry Kill." Dreamy and intriguing.
Danny Elfman - Tulip Fever: Original Motion Picture Soundtrack (CD, Sony Classical, Soundtrack)
We haven't seen Tulip Fever yet...but if folks on the internet have it right (sometimes this actually does happen), this is one motion picture worth seeing. The story takes place way back in the Netherlands in the 1600s and tells the tale of an artist who falls in love with a married woman he has been hired to paint. The man hired to create the music for this picture was none other than soundtrack superstar Danny Elfman. So you know it's gotta be good. These tracks weave together classical music and mood music...creating a backdrop that must surely adequately accentuate the story happening on the big screen. Elfman has a keen ability to write and arrange music that affects people on many different levels. His compositions can conjure up feelings of sadness, fear, happiness, confusion, and more. In the press release that accompanied this album, Elfman states that he prefers to push himself "...in the direction of being a composer who you never know what he's doing next." On this album (as well as others) has has admirably achieved this goal. The only constant seems to be quality...because each and every Elfman soundtrack offers music that is executed to perfection. This album features killer compositions like "Sophia's Theme," "The Streets," "Devastation," and "Happy Family." Top pick.


Ex Norwegian - Tekstet (CD-R, Dippy, Pop)
Ex Norwegian is one of the most prolific Florida-based pop bands of the twenty-first century. But even more importantly, they're one of the most consistent in terms of quality and credibility. Although there are some continuous threads in the band's music, occasionally a release seems to come from a slightly different universe. Tekstet has a different overall sound and feel from previous Ex Norwegian albums. The main difference is that these tracks have a great deal in common with garage rock bands from the past and present (lots of reverb in the mix this time around). And true to the claim of the press release, the tracks are "...topped with a powerfully experimental production." But the songs still have those inviting catchy elements that Ex Norwegian fans have come to know and love. Ten groovy tracks that clock in at just over half an hour. This is a band that never disappoints. If you like artists on the Happy Happy Birthday To Me label, this album should appeal to you. Killer tracks include "Wasteland," "Dead Romance," and "It's All Panda." Top pick.


Faith Healer - Try ;-) (CD, Mint, Pop)
This album has a very different sound and feel from other albums we've heard lately. Faith Healer was originally the one woman project created by Canada's Jessica Jalbert. But with the addition of multi-instrumentalist Renny Wilson it is now officially a duo. It would be very difficult to compare these tracks to any other artists currently treading around the planet. True to the claim of the press release, there are some 1960s undercurrents swimming around in the mix here. But the overall sound is very modern and current, while still retaining many classic elements that should please discerning listeners. Jessica's vocals are exceptional. At a point in time when most folks seem to be seeing how far they can push their vocal chords, she takes the exact opposite approach. Her voice is very subdued and calming, and yet somehow perfectly focused and real. The songs are the real attraction here. None of that predictable dribble that often passes for pop in 2017. Even though these compositions have a familiar overall sound, you never know exactly where the melody is going or what chord progressions will pop up next. Even the arrangements are unusual. Unusual...but never awkward or obviously strange. This is a short album that clocks in at just over half an hour. But in that amount of time, Jalbert and Wilson present nine tracks that will surely stand the test of time. Killer cuts include "Waiting," "Light of Loving," "Try ;)," "2nd Time," and "Best Saved For Last." Highly recommended. TOP PICK.


faUSt - Fresh Air (CD, Bureau B, Improvisation/experimental)
We love the way this band altered their name to differentiate the original band from the reformed one. Originally known as Faust, the band now goes by the slightly altered name faUSt. It looks different but sounds the same, of course. Even though casual listeners are probably still unaware that the band even exists, faUSt has been an incredibly influential, legendary band for many years. The focus has never been on making money and creating hits. The band creates spontaneous, experimental audio in which there seem to be no rules or boundaries. Fresh Air presents seven tracks that were recorded live in the United States. But don't let the word 'live' scare you off. These cuts actually sound more like studio recordings because you don't hear audience noise and junk in the background. Some of these cuts sound like bizarre film soundtrack music, while others are strikingly harsh and noisy. Intriguing tracks include "Fresh Air," "La Poulie," and "Lights Flickr."
The Favorite Things - Coming Clean (Independently released CD, Pop)
Instantly lovable and totally catchy pop music from the Minneapolis-based band The Favorite Things. If you love cool guitar-driven pop music, you're likely to be blown away by these guys' songs. Coming Clean presents classic pop tracks with a nice friendly overall sound. Fortunately for everyone, the band chose to keep things relatively simple...which allows the listener to concentrate on the basic ingredients. These songs are very strong and resilient. No twenty-first century throwaway pop here. The band is comprised of Joel Reiss (guitar, vocals), Seth Myles (bass, vocals), Andrew Clark (guitar, vocals), and Timm Anderson (drums). Probably the best single word to describe these guys' music is...effervescent. Each and every song on this album hits the target. In the mood for simply killer pop music that puts you in a great frame of mind? If so, you owe it to yourself to check out this underground gem. Kickass powerful pop tunes include "Coming Clean," "Ashes," "What's So Funny," "Sunny Day," and "With You." Highly recommended. TOP PICK.


Game Theory - 2 Steps From the Middle Ages (CD reissue, Omnivore Recordings, Pop)
The final album from California's Game Theory, at long last reissued for all to hear. After releasing the well-received Lolita Nation and the mindblowingly perfect Big Shot Chronicles, it's no wonder that Game Theory seemed to be on the verge of throwing in the towel. After all, how could they top themselves at this point...? Scott Miller was one of those incredibly prolific folks who never seemed to run out of great ideas for songs--after Game Theory disappeared, his new band Loud Family seemed to appear almost instantly. While not the band's best album, 2 Steps From the Middle Ages definitely has some truly great moments. Highlights include "What the Whole World Wants," "Amelia Have You Lost," and "Throwing the Election." In addition to the album's original tracks, this reissue includes a whole slew of bonus tracks (live, demos, rough mix, and radio sessions). A must for Game Theory completists, and a compelling end to what was a truly remarkable string of pop albums. Miller is still sadly missed by so many of his friends and fans around the world. Fortunately his music seems to be gaining more and more attention with each and every passing year. Which is just as it should be. We now look forward to reissues of all the Loud Family albums, which we can't help but think will be forthcoming in the near future.
Michael Giacchino - War For the Planet of the Apes: Original Motion Picture Soundtrack (CD, Sony Classical, Soundtrack)
Way back when the original motion picture came out, who would've thought that the world would still be seeing new Planet of the Apes movies coming out in 2017...? The original film seemed to be universally liked by just about everyone. At the time, it certainly seemed to be coming out of a different universe altogether. Since that time sequels have been...somewhat of a hit and miss affair. Some have been kinda bad....while others have been very intense, bizarre, and thoroughly entertaining. State-of-the-art special effects have really contributed greatly to the success of the new films. The good news here...is that almost everyone seems to be giving War For the Planet of the Apes a thumbs up. The soundtrack for the film was created by Michael Giacchino, who is no newcomer to the world of music for motion pictures. This album features tracks that are spooky and surreal...and occasionally even tread into experimental territory. Giacchino covers a whole lot of emotional ground. Some tracks are soft, simple, and sparse. Others have a great big orchestrated sound. Still others utilize electronics to create otherworldly sounds. We've been impressed with everything we've heard thus far from Giacchino. Expect the unexpected here...which could be a good indication of what to expect from the motion picture itself.
Tina Guo - Game On! (CD, Sony Music Masterworks, Cello/instrumental)
The debut album from cellist Tina Guo...and what a debut it is. It's not every day you'll hear an artist burst out of the gates with something like this. On this album, this talented young lady chose to cover tracks from video games. How cool is that? Yup, Guo is appealing to a whole new legion of potential fans. Video game fans are likely to go nuts over this one. Tina covers tracks from well known games like The Legend of Zelda, Super Mario Bros., Pokemon, Tetris, and more. Her playing is impeccable. Guo plays with the intricate abilities of a classically-trained cellist, but with the inspired energy of a rock musician. And these tracks come off sounding much more like major motion picture soundtracks that game music. Gotta love the cover photo. It features Guo looking like a superwoman who has just landed from outer space, holding a totally killer white modern cello that is absolutely out-of-this-world beautiful. Quite a statement and quite a package. With the release of Game On!, it seems as if Tina is making more than just a statement about what's on her album. It's probably her message to the world telling all that she is HERE to stay. Far out stuff for gamers and classical music fans.
Patrick Hawkins - Giovanni A. Matielli: Three Sonotas (CD, Golden Square, Piano/instrumental)
In a world full of overblown and overproduced music, simple things are what impress us most. South Carolina's Patrick Hawkins is a pianist whose career is unique. Instead of striving to have the latest state-of-the-art huge sound, Hawkins strives to recreate the sound of the past using genuine antique instruments. Like the last album (Haydn & The English Lady), this disc offers piano pieces that undoubtedly sound very much like actual music being played long, long ago. This time, the songs were played on a square piano, which is a type of piano that was produced way back in the 1700s. These tracks have an intriguingly stark sound, particularly when compared to most modern piano recordings. Three sonatas composed by Giovanni A. Matielli...and they're presented simply, in a manner in which they were most likely intended to be played. Lovely stuff, played with integrity and true style. Such a breath of fresh air to hear music that doesn't sound the least bit phony or pretentious. Real music for real people.
Hedersleben - Orbit (CD, Cleopatra, Progressive rock)
Yet another band helping to bring progressive rock back into public consciousness. Although you wouldn't know it from the name, the musicians in Hedersleben are based in San Francisco, California. Orbit is the band's fourth full-length studio album. These tracks are chock full of nifty guitar riffs and smart keyboard runs. Some of these tracks remind us of the often overlooked British group Greenslade, whose music has fortunately seen somewhat of a resurgence in the past few years. If there's a single word we would use to describe these tracks, that word would be...authentic. In a world full of copycat artists, the folks in Hedersleben come across sounding like the real thing. Unlike so many modern progressive groups, these folks do not overproduce their songs. These tracks sound very much like what we would guess the group sounds like playing live. Nine totally groovy compositions including "Judas Star," "Walk Above the Clouds," "Apogee," and "Perigee." Nice solid intelligent stuff.
It must be a drag
To be so
Horrible.
Jan & Dean - Filet of Soul Redux: The Rejected Master Recordings (CD, Omnivore Recordings, Pop/comedy)
This is such a straaaaaange reissue (!). Prior to receiving this, we didn't even know this album existed. Interesting background story on this one. After riding a wave of success (having several huge hit singles), in 1965 Jan and Dean decided they wanted more control over their careers. But they still owed their label one more album. Because they wanted to save their best material for a future release, they recorded Filet of Soul...an album of music plus comedy skits...as a way of fulfilling their obligation. The label didn't think it was so clever...and promptly rejected it. But after Jan was involved in a car accident in 1966 (that put him in a coma) the label decided that they could salvage enough from the tapes in order to release an album. Thus, an altered/edited version was released entitled Filet of Soul - A Live One. So now, finally in 2017, the album as it was originally recorded has been released in its entirety. Hearing Jan & Dean playing their songs interspersed with comedy routines is as interesting as it is peculiar. This package includes a cool booklet containing all sorts of interesting facts. A truly odd listening experience.
Jackie Lee - White Horses (CD, Gonzo Multimedia, Pop)
We've heard and appreciated various reissues from Great Britain's Gonzo Multimedia label over the years. This one's a bit different. Listeners who are fans of 1960s music will really appreciate this one. Jackie Lee's music immediately recalls a time when hit songs were often great, rather than always dismal and drab (which is the case in 2017, of course). The album is built around the well-known single "White Horses." The cover is great...it features Jackie standing beside a large white horse wearing a white turtleneck sweater. The title song, as well as the remaining tracks, have held up exceedingly well over the years. Various solo recordings are featured as well as a track recorded with Christopher Gunning ("The Busker") and several by Jackie Lee and the Raindrops. If you dig the sound of artists like Petula Clark and Jackie DeShannon, you're almost certain to fall in love with this collection. Timeless music that should appeal to a wide range of listeners.

Bear McCreary - Colossal: Original Motion Picture Soundtrack (CD, Lakeshore, Soundtrack)
The original soundtrack from the motion picture Colossal, created by none other than the ultra-prolific and talented Bear McCreary. Most folks (including us) are amazed at how much music McCreary has created over the past few years. It seems like every other week he's recorded the soundtrack for yet another major motion picture. But the most amazing part is that...the music is always credible and substantial. Colossal sounds like a very interesting motion picture. It's a science fiction black comedy that tells the story of an unemployed writer who unknowingly causes a giant monster to go on a path of destruction on the other side of the planet. With a story like that...it almost has to be worth seeing (!). If you're a science fiction fan, you're sure to get a kick out of the soundtrack. McCreary's music creates a sense of tension and anxiety, but it's all executed so well that you sometimes forget that there's a sense of urgency lurking beneath the surface. As is the case with all Lakeshore soundtracks, the sound quality is phenomenal. Eleven cool compositions here that clock in at just over forty-one minutes. Breathtaking audio tracks include "Colossal Prologue," "Jealousy," "Confronting Oscar," and "The Colossal Finale Part 2."
Dan Miraldi - Love Under Fire (Independently released CD EP, Rock/pop)
Hopefully at some point in the future Dan Miraldi will be a superstar. Until that day arrives, those who have heard his music will be among the luckiest of listeners. Love Under Fire features yet another totally rockin' batch of tunes. What sets Miraldi apart from other up-and-coming artists is the potential. If folks could only be exposed to Dan's songs there's a strong likelihood they would be forever fans. This gripping EP presents six tracks that are energetic, inspired, heartfelt, and insanely addictive. Our favorites include "No Words," "Love Under Fire," and "Name of Love." We highly recommend everything thus far released by this exceedingly talented fellow. Top pick.


My Education - Schiphol (Independently released CD, Pop)
My Education is a purely artistic endeavor. As such, we are mighty impressed with what these folks are doing. Even though they probably know they're only going to reach a specific limited audience, that doesn't seem to be keeping them from playing their hearts and souls out for their fans. The musicians in this band play modern progressive instrumentals like no one else. The compositions on Schiphol are like epic audio waves, rolling in and out with the tides. Sometimes the waves are subtle, sometimes they pack a big punch. The listener is treated to a wealth of sounds, styles, and emotions. And because there are no lyrics involved, the music can be appreciated and/or understood by just about anyone who enjoys compositions that are challenging and substantial. Seven musicians who all seem completely in synch with one another on multiple levels. Super intelligent stuff that will surely bend your mind. Listening to this, we can't help but feel we're being transported to another time and place.
Needles//Pins - Good Night, Tomorrow (CD, Mint, Rock/pop)
Jeez...what a COOL BLAST of FRESH ENERGY. This album is just what the doctor ordered for us this month. This band has a very different sound that is something like a cross between grunge, sludge, and power pop (?!). The vocals are what immediately stand out here. If you remember the first time you heard Frank Black's voice railroading through the thick mix of Pixies noise then you'll have some idea of what to expect here. Rarely do we hear bands in the twenty-first century that pack as big and hard of a punch as these folks. On the cover of Good Night, Tomorrow the band is simply listed as being comprised of Adam, Macey, and Tony. These folks have an incredibly big sound, especially when you consider the fact that they're a trio. There's already a major buzz out there about Needles//Pins. And in this case, the buzz is well deserved. For those who yearn for the days when bands really turned up and belted out some noise...or for those who have simply grown tired of all the way-too-safe-and-samey modern bands...this just might be the new fix you've been searching for. Twelve gripping tracks including "Good Night," "Back to the Bright," "Boil," and "Something New." Highly recommended. TOP PICK.


Matthew O'Neill - Trophic Cascade (CD, Underwater Panther Coalition, Pop/Americana)
Fluid, groovy, and slightly psychedelic modern pop with threads of Americana. Matthew O'Neill's music is different from much of what we hear, mainly because of the cool grooves and rhythms. If there are particular influences in this man's music, we can't hear 'em. To our ears, O'Neill sounds like one of those folks out there who's creating music as an outlet for his feelings and ideas. This guy's got a great knack for coming up with cool chord progressions and interesting lyrics. We can hear so many varied elements that it becomes difficult to define these songs in any sort of simple way. Two words that come to mind while spinning these tunes are...fluid...and real. Matthew's stream-of-consciousness vibe should appeal to listeners wanting something deeper than what most casual twenty-first century pop music has to offer. Totally nifty cuts include "Bridge Builder," "Golden Boy," "Stand Tall," and "Relaunching." Way cool stuff, presented with unique style. Love it. Top pick.


Outer Gods - Severed Together (CD-R, Stickfigure, Experimental/atmospheric/instrumental)
Dreamy atmospheric instrumentals from Outer Gods. This project was created by members of Bataille and Warning Light. Although many may not be aware of it, there's plenty of electronic experimentation going on in the Atlanta area these days. And the folks at Stickfigure seem to be one of the main arteries through which the music flows out there to the rest of the world. This album presents six tracks that might best be described as modern mood music. Seems particularly interesting that these tracks were recorded mainly at a studio in Avondale Estates--it seems things are definitely changing in what used to be one of Atlanta's most conservative suburbs. Over forty-four minutes of music here. Cool free-flowing tracks include "The Woman Lost in Snow," "By the Spider's Thread We Are Linked," and "Farewell To Summer."
Parker Longbough - Bridges To Nowhere/Delirium in Lo-Fi (CD, Wilderhood Music, Pop)
Parker Longbough is the moniker used by Alaska recording artist Matthew Witthoeft. Before beginning this project Witthoeft was in the band Uncle Jesse, which received a good deal of praise locally. This is a hefty album, offering fifteen tracks that clock in at over sixty-three minutes. Matthew spent about four years recording the songs for Bridges To Nowhere/Delirium in Lo-Fi. Sometimes projects that take forever to create end up being overblown and tedious. This is not the case here. These tracks actually have a cool spontaneous vibe, and instead of sounding difficult...they have nice free flowing qualities that immediately draw the listener in. And while some of the topics in these songs are heavy and real, you'd never know it unless you specifically started listening to the lyrics. The compositions on this album remind us very much of some of the more adventurous underground recording projects/bands in the 1990s, when it seemed like everyone had begun recording at home. Witthoeft writes smart, intelligent compositions that are simultaneously challenging and thought provoking. The more we spin this one...the more impressed we are. Captivating cuts include "Hall Pass," "Super Shitty," "Saint Jude," and "Jon and Marlena Suite." Top pick.


The past was
Crummy.
The future will be
Terrible.
Rachel Portman - Their Finest: Original Motion Picture Soundtrack (CD, Varese Sarabande, Soundtrack)
Although we're not exactly sure why, up to this point in time music for television, motion pictures, and games is mainly created by male artists. Because of this, we were pleasantly surprised to find that the soundtrack for Their Finest was created by a uniquely talented British woman named Rachel Portman. Their Finest is a motion picture based on Lisa Evans' 2009 novel Their Finest Hour and a Half. Probably because the movie is described as being a war comedy/drama, it seems to be getting mixed reviews. That's usually a good thing because whenever everyone agrees on something...they're usually wrong. But back to the music. Portman's compositions are probably one of the most essential ingredients in this movie. These pieces feature wonderful winding melodies, and they definitely conjure up all kinds of emotions in the mind of the listener. Beautiful and articulate arrangements abound...with plenty of superb strings that will tug at your heart and soul. This music is what we would describe as classic soundtrack. If you loved music from some of the great standards in the world of movies, you're certain to love this album. Nineteen impeccable tracks including "Catrin Goes to the Ministry," "Ambrose Is Cat," "Tower Falls," and "Red Sails in the Sunset." Recommended. Top pick.


James Raftery - Everything (Independently released CD, Pop/electronic)
This album is somewhat of a new start for recording artist James Raftery. For the past fifteen years Raftery has been recording music under the name Rat Wakes Red. That music was apparently very different from the songs on Everything. The Rat Wakes Red sound was based heavily on acoustic instruments and sounds. In stark contrast, this album is entirely electronic (with the exception of the vocals). Folks who remember and appreciate analog synth bands from the 1980s will find a lot to love here. Raftery has a smooth, friendly voice that keeps things from ever sounding sterile. This album presents nine songs that feature very strong melodies, smooth/subtle electronics, and grooves that are likely to stick with you. James cites a variety of different references including Kraftwerk, Gary Numan, Giorgio Moroder, Lorde, John Carpenter, and Egyptian Lover. Cool reflective cuts include "Everything," "Frame," "Sun Roof," and "Just Believe." Cool stuff.
The Raspberries - Pop Art Live (Double CD, Omnivore Recordings, Pop)
The Raspberries were very popular when they burst onto the scene in the 1970s. Unlike so many other pop bands from that decade, their songs have stood the test of time. And it seems like each and every year there are thousands upon thousands more who stumble upon and fall in love with the group's timeless pop classics. Pop Art Live was recorded live in Cleveland, Ohio in 2004 and features all four original members: Eric Carmen, Wally Bryson, David Smalley, and Jim Bonfanti. This was obviously a very special night for the band and the attendees. Eric and company belted out the hits as well as lesser known album tracks...plus a few well-chosen covers. Some reunions result in half-baked renditions that don't cut it. That is not the case here. These tracks contain all the essential elements of the original recordings, with the fresh spontaneity offered by a live recording. This concert was so well-received that it prompted the band to play a whole string of concerts in 2005. So many great moments here. But some of our favorites include "Let's Pretend," "It Seemed So Easy," "Tonight," "I Saw The Light," and "Go All The Way." Highly recommended for pop fans. Top pick.


Rat Fancy - Suck A Lemon (12" vinyl EP, Happy Happy Birthday To Me, Pop)
Formed in 2016, Rat Fancy is the Los Angeles, California-based trio comprised of Diana Barraza (vocals, guitar), Gregory Johnson (guitar, keyboards, bass), and Gavin Glidewell (drums). Listening to this EP, we couldn't help but be reminded of babysue favorite The Fastbacks. Some of these tracks sound very much like they could have been recorded by the sadly underrated and under recognized band. The songs on Suck A Lemon fall into the independent pop category. This EP presents six tracks that feature extremely strong melodies and intelligent lyrics. The band made the wise choice to keep the arrangements to a minimum, allowing the listener to absorb their cool reflective energy. These songs have a somewhat loose feel that is compelling and intriguing. We love the distorted guitars, neat driving rhythms, and killer vocals. Looking for a totally upbeat rockin' experience? Tracks like "I Can't Dance to The Smiths Anymore," "Five Fingers," and "Suck A Lemon II" are sure to hit the target.
That tiny ray of light
Barely peeking through the clouds
Completely disappeared.
Rococode - Young Ones (Independently released CD, Pop)
Sometimes you feel like difficult and challenging music...sometimes you don't. If the latter happens to be your mood for the day, we would highly recommend the wonderfully light and airy modern pop created by Rococode. The band is the duo of Andrew Braun and Laura Smith, along with an array of impressive friends lending their talents. The songs on Young Ones sound like hits...but not the kind of drab one-dimensional hits one normally hears in 2017. These songs sound like hit songs before the word 'hit' meant the music was substandard. These tracks are bright, upbeat, and very, very listener friendly. Hearing these tracks will almost certainly put a smile on the face of even the most jaded listeners. Groovy cuts include "Young Ones," "Why Do I," "Is It Real," and "Can't Get Enough." Vibrant, catchy, and totally cool.
Jeff Russo - Legion: Original Television Series Soundtrack (CD, Lakeshore, Soundtrack)
Legion is an X-Men spinoff television series created by Noah Hawley featuring the Marvel Comics character David Haller (Legion). We have not seen this series yet, so this soundtrack serves as our first exposure. Wow. If you think all soundtracks sound the same, think again. Jeff Russo created the music for this series. Possibly the best word to describe the music on this album would be...unconventional. Spinning this, it becomes almost impossible to guess what the next track might sound like. These compositions range from moody background music to experimental...to spacey...to more conventional sounding orchestrations. The overall sound and scope are far reaching, which may give some indication of what the television series is like. This album offers a big chunk of music. These twenty tracks clock in at over seventy-five minutes (!)...that's a whole lotta music for a single disc. Our favorite track here is the strange and spooky "David in Clockworks"...that ends with the wonderfully weird sound of music steadily slowing down until it becomes a slow drip. Wonderfully creative and inventive. Recommended. Top pick.


Alan Sondheim, Azure Carter, Luke Damrosch - Limit (CD, Public Eyesore, Experimental)
You can always expect something unusual and unique if it's on the curiously titled Public Eyesore label. The folks running this cool independent label seem far more concerned with releasing unusual and credible artists than making money. Limit is a purely creative endeavor in which the artists/musicians seem more concerned with creating moods than presenting conventional songs. That said, some of the compositions on this album are surprisingly melodic...listeners may be surprised to hear tracks that feature vocals, with lyrics that can easily be understood. The non-vocal cuts are a different story, however. These cuts present sound as music, and you'll hear some extremely unconventional sounds. There's a lot to take in here, as Sondheim, Carter, and Damrosch present close to seventy minutes of audio (nineteen tracks in all). Folks wanting something familiar and safe are advised to steer clear. Interesting that all of this music was improvised live with no overlays or multi-tracking. This is most certainly material for adventurous listeners and those wishing to expand their mental horizons.
Stackridge - The Final Bow, Bristol 2015 (Double CD, Angel Air, Pop)
We were very pleased yet saddened to receive this release. Pleased because we have enjoyed the music of Great Britain's Stackridge for so many years. And saddened because their 2015 shows marked the end of the band's long and lengthy career. The great news...is that they couldn't have made a more dignified and credible exit. We sure wish we'd been at these performances. Although those who love the music really, really love it, Stackridge has always been criminally overlooked in the big scheme of things. They've written and recorded some of the most credible/incredible pop music and yet, for whatever reasons, they've never really deserved the attention they deserve. The 2015 band was comprised of Andy Davis, James Warren, Clare Lindley, Glenn Tommey, and Eddie John. And what a band they were. On this hefty double disc set, the band plays twenty-two selections for audiences who were obviously very familiar with the material. Highlights include "Over the Horizon," "Fundamentally Yours," "Something About the Beatles," "Boots and Shoes," and "Do The Stanley Aviator Brass (Plus Audience)." Sadly it's farewell to Stackridge after so many years and so much wonderful music. But thankfully the tracks they recorded will always be around for future generations to admire and appreciate. Recommended. Top pick.


Stutter Steps - Floored (CD EP, Blue Arrow, Pop)
We had to listen to this EP numerous times before we finally figured out what kept drawing us in. The songs on Floored have a timeless quality. These tracks could have been recorded in the 1970s, 1980s, 1900s, 2000s, or 2010s. There are no trendy instruments of effects to date the music, because the songs were recorded using only the basics. Although the overall sound/feel is markedly different, there are some slight similarities to The Velvet Underground and The Wedding Present. If you like understated pop music that doesn't rely on technology in order to get the point across, you're almost certain to dig these groovy tracks. Six highly melodic cuts including "Floored," "Dim," "Identical Eyes," and "Encino."
The Suburbs - Hey Muse! (Independently released CD, Pop)
Wow, we weren't expecting this one. A new album from The Suburbs. Yup, it's the same band begun in the 1980s by Chan Poling and Hugo Klaers. This is not the first time the band has resurfaced this century. They released another new album (Si Sauvage) in 2013. These tracks weave threads from the 1980s (particularly the vocals), yet the overall sound doesn't sound at all out-of-place in the 2010s. Listeners may very well be surprised at how fresh and danceable the band sounds in 2017. Instead of relying on past glories, Poling and Klaers seem driven to create new tracks that should appeal to their original fans as well as just about anyone who likes good solid pop that makes you wanna tap your toesies. It seems like it's about time for 1980s techno pop to resurface in a big way, and this album just might be the spark that gets the flames going. Hey Muse! features infectious songs with impossibly cool rhythms and catchy melodies. It's an infectious upbeat experience that should put just about anyone in a great frame of mind. Well-composed cuts include "Hey Muse!", "Je Suis Strange," "Unified Force," and "Butterfly."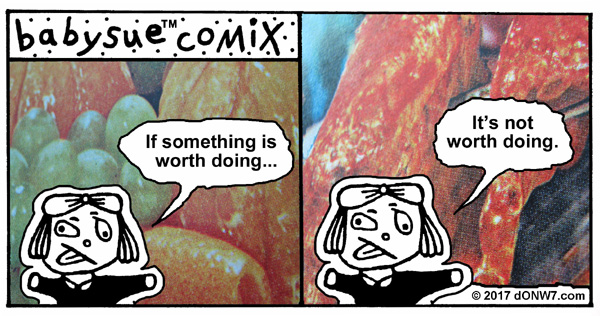 Toadies - The Lower Side of Uptown (CD, Kirtland, Rock)
The seventh full-length studio album from The Toadies. The band's last release (2015's Heretics) saw them go in a different direction, offering a more stripped down and mostly acoustic sound. With the release of The Lower Side of Uptown the band returns to their loud rockin' roots. The Toadies split in 2001 but in 2008 they reformed. A lot of folks are probably surprised that the reformation has stuck...and that they're still recording and performing. Our guess is that this album will reignite excitement in original Toadies fans and bring in legions more. This twelve track album is chock full of cool guitar riffs, pummeling rhythms, and vocals that definitely tread into wild territory. The band is doing some major touring in support of this release. You can bet the fans will be going nuts at these shows. Cool rockin' cuts include "Take Me Alive," "Polly Jean" (we love this one), "Keep Breathing," and "Broke Down Stupid." Yet another solid release from The Toadies.
Tryyo - Flying Box (CD, pfMENTUM, Progressive/modern jazz/improvisation)
The second full-length release from Tryyo, the trio comprised of Michael Vlatkovich, Jonathan Golove, and Damon Short. This trio has a different sound from what most listeners are accustomed to hearing, because the instruments are trombone, electric cello, and drums. The overall sound of these songs may surprise listeners, and that's probably because all three of these musicians seem extraordinarily focused on they're playing. That, and the fact that they seem to intuitively feed off one another both musically and mentally. Unlike the last album (Pershing Woman) that was recorded live, the tracks for Flying Box were created in a studio environment. Ten creative cuts here that tread into a variety of territories. Cool reflective tracks include "Pedal Sharp Four the Name," "Unknown Theme," "Reassurances From the Apologetically Insincere," and "If Here Were There There Would Be Here" (we sure do love those song titles...). As always, if it's on the pfMENTUM label, it's gotta be good.
Tunabunny - PCP Presents Alice in Wonderland Jr (12" vinyl LP, Happy Happy Birthday To Me, Pop/rock)
We were mighty impressed with the band Tunabunny from the very first moment we were turned onto their music a few years back. Since forming, word has been spreading around the globe about this cool underground guitar-driven pop band in Athens, Georgia. These folks play a style of music that was very popular in the late 1980s through the 1990s. The band plays underground rock/pop with plenty of nifty rough edges and a totally cool presence. We loved and appreciated previous releases from the band. But the strangely titled PCP Presents Alice in Wonderland Jr is probably our favorite one of all. The album features an astounding twenty-eight tracks (!), most of which are very, very short. The album spins like a cross between underground pop and experimental music. Unlike so many bands in the twenty-first century, the folks in Tunabunny don't seem concerned about coming up with hit songs or having a conventional sound. As such, the songs on this album come across more like audio paintings in which the band does pretty much whatever they want to do. So much creativity happening here that it's mind-boggling. Totally groovy cuts include "Incinerate," "Backwater Homes," "Start It," "NRC," "The Rest of Us," and "Come Feed Your Dogs." Hilarious, intelligent, thought-provoking, and absorbing...this is a truly outstanding album. Recommended. TOP PICK.


Twink - Wide Eyed Wild Ride (Independently released vinyl LP & CD-R, Pop)
It's always a sunny, happy day here in the babysue plush office suites whenever a new Twink album arrives. And this day is no different. Over the years, Mike Langlie has developed a very passionate and devoted fan base. For those not familiar with Twink, the band is the reigning leader of toy bands on the planet. Whereas others have dabbled with and included the sounds of toys in their music, Langlie has made it his career. He's used toys in ways they've never been used before and he's recorded songs that many would never guess were created with such instruments. In addition to the delightful music, there's the packaging. All Twink releases feature killer artwork that might best be described as kid artwork for adults. We've absorbed and fallen in love with each and every Twink album we've heard. And now we're also in love with Wide Eyed Wild Ride. The album features sixteen wonderfully inventive cuts that are as cool and light as they are substantial and peculiar. This release will no doubt please Twink fans, as it incorporates all the sounds and ideas we've all come to know and love. Wonderfully creative cuts that will no doubt conjure up the child inside of you. There's so much phony music in the world. These songs are anything but. Killer tracks include "Step Right Up," "Wonder Wheel," "Karma Market," "Buggy Bump," and "Goodnight." This release features mind-bending artwork by Steven Cerio and bubblegum-colored pink vinyl that will boost your brain cells. As we said, it's always a sunny, happy day here when we receive/hear the latest Twink release. But on this particular day, there was also a strangely sad little bunny jumping around in the grass at our feet. We looked into the bunny's watery eyes and asked him what was wrong, He gently whispered, "No more, no more." For you see, dear readers, it is with great sadness that we must report that this is the last Twink album. For so many years the music of Twink has been a bright spot in our musical universe. But all good things must come to an end. We have no doubt Langlie will continue with other superbly creative endeavors. Whatever this guy does, it will most likely be...amazing. Do yourself a favor and pick up each and every Twink release before they sell out. This is one inspired musical project that will surely grow in popularity over the coming years and decades. Highly recommended. TOP PICK.


Overend Watts - He's Real Gone (CD, Angel Air, Pop)
Many music fans were saddened by the death of Overend Watts earlier this year. Watts was one of the original members of the band Mott The Hoople and was the driving force behind the reunion shows in 2009 and 2013. Until now, we did not realize that Overend had been working on a solo album for the past decade. The album was originally intended to be called She's Real Gone (the title of the lead track). But when Watts realized the album would be released after his passing, he opted to go with He's Real Gone. So obviously this talented man's sense of humor remained intact. Real nice that this release sees the light of day now, because it puts Overend's contributions to the world of music in perspective. Yes, he is mainly known for his work with Mott The Hoople. But he was obviously much more than that. He was a songwriter in his own right. And he was also a friend and mentor to lots of people. Interestingly, this does not sound like a batch of tunes recorded by someone so late in their career. These tracks are upbeat, melodic, catchy, and bright. Hearing these songs with so much hit potential, we can't help but think what could have happened if Mr. Watts had recorded more material while he was here on earth. Hats off to the fine folks at Angel Air for releasing this album. Thirteen cool tracks plus one bonus track (the original demo of "Born Late 58"). Rest in peace, Mr. Watts.
Woolworm - Deserve To Die (CD, Mint, Pop/rock)
Heavy pop. You sure don't hear much of it these days. In the 1990s heavy pop bands seemed to be everywhere...wowing audiences with overdriven guitars and heady melodies. We instantly fell in love with this band. Canada's Woolworm started out as a hardcore band but they've now morphed into a heavy pop band. Deserve To Die will hopefully find a warm and receptive audience all around the globe. The band is loud and heavy, but the music is mainly centered around totally groovy vocal melodies. Although the overall vibe is markedly different, a good reference point would be to compare this band to Smashing Pumpkins. The band is comprised of Giles Roy (guitar, vocals), Alex Pomeroy (guitar), Heather Black (bass, vocals), and Nick Tolliday (drums). The folks at Mint sure know how to pick killer bands. And this time they've really scored big time. Our favorite cuts include "Unwise," "Seer," "Come With Me In," "Morbid Obsession," and "Catbird." Fresh and inspired from start to finish. Highy recommended. TOP PICK.


Just another
Loser in the crowd
Now.

* * * * * * * * * * * * *
A
Ryan Adams - Heartbreaker (deluxe edition)
Ryan Adams - Dustjacket (relaxed edition)
Additional Items Composed - Reversal of radishes
Additional Items Reversed - Back to the additional items
Adele - My frisky rat puppy done ate my head off
Alice Copper - Lob it to Seth
Allman Brothers - Crackdown concert 1986
Shirlette Ammons - Language barrier
Am Not - Am too
Anohni - Hopelessness
Anthrax - For all kings
Antlers for Booboo - Oh no not that tired old runt again
Apples Got Smushy - Train smush
Athens Is Not A City - Trauma for the bush animals
Augusta Is Not A City - Wilma for the plush panels
B
Bad Bump - Banana tread
Badfigure - Crooked down
Bambi Dambi - Lambi
Ballerina Pumps - Blackass
Barge - Limpy
Beadulls - Desmocker
Beatles - Medium rare
Bee Numb - Numb bee
Beyonce - Sorry
Beyonce - I can dance even if I can't do anything else very well
Beyonce - If all you want is an ugly body and face, I've got both
Beyonce - Don't you get tired of hearing my stupid name all the time
Beyonce - I'm really a boring old hag who looks terrible without thick layers of make-up
Beyond the Beyonder - Blander and blander
Bjork - Vulnicura live
Black Tabitha - Pastor of senility
Blankets for Blankets - Laps
Blender in a Blinder - Fizzle
Breezer the Flew - Like dazzlers in fume
Butler Pudding - Lippity gris gris
Buzz's Lamp Cord - Tawny frink
C
Car Mump - Dazed and refused
Casket of Corformity - Laser dog
Cast of Cast - Lastly
Cat Grave - Mickey's laboratory
Cesula - Maid in martians
Chance The Rapper - Coloring book
Chicago - Love songs
Chump - Malaria
Chunks of Paisley Pumps - Lordy the snore is a plaza burn
Eric Clapton - I still do
Phil Collins - No jacket required
Come To Lulu's Nurse - Romp and the bumpy tum tum
Confederate Railroad - Happy to be alive
Conscious Or Not - Grumpy lazy
Crap You Like - Tape measure
Crosby, Stills & Nash - Survival Sunday
Crunchy Links - Switches and prawns
Czerchnkii - Dim
D
Dadfinger - Where's dad's finger when you need it?
Dae Dae - Mae Mae
Daisy Days - Freezing
Damn People - Damn People
Damn Tumblers - Damn Tumblers
Damn Warp - Damn Warp
Damn Zoo - Damn Zoo
Deftones - Gore
Diets Are For Dimwits - Lassie's lost pudding cup
Dimmer than Dim - Inputs
Dion - New York is my home
Dirty Pennies - Flocks and pimps
Doves That Die Today - Lassie
Drippy Dennis - Directional
Dry Potato - Sync
Ducks for Ducks - Nine hundred ponies
Dumb Sounds - Like Nanny and the poodle
E
Each and Each - Teach
Eachy - Preachy
Eat The Bounty Feathers - Naptime
Ectonerf - Bah baddah bah
Elephant Muff - Beneath the blurry knob
Elves and Bumpy Thumpers - Original motion picture soundtrack
Emergency Flakes - Phasers
Empty - Flow
Empty Flower - 1 2 3 4
Enter the Entrance With Lockets - Glasses on the puddle
Eventually We'll All Die With Nothing - Pom poms
Everyone But - But Everyone
Ewe - Ranch funk
EZ - Not so
F
FA - La la
Famous Famous - Converter
Far Out Far In - Farin
Faxes Forever - Limp little pixies
Ferz - Lizzy
Fifty Million - Zero lads
Finks Forever - Live at the dead
Five Times Fifty-Five - Live
Four Times Four Is Four - Five times
Foxes - All I need
Fume - Lumps
Funky Laminate - Parking
Fur For Francis - Pouches
G
Gas Pumps - Last primper
Gauge Rage - Now cow
Germany's Burp - Lamp drill
Get Your Begging Done - Tower bitch
Vince Gill - Down to my last bad habit
Goo Goo Dolls - Boxes
Graham Slackers - Naturally grabby
Ariana Grande - Into you
Grass Patches - Dolby
Josh Groban - Stages live
David Guetta - This one's for you
Guns N Roses - Acoustic session: Radio broadcast 1987
H
Hamster on a Bun - Heartache on a bun
Hay - Hay
Hazle - Measurements
Hell for Humans - Happiness is a dumb puppy
Help Me Help Me - Liver
Help the Hopeless - Bloody hearts get you nowhere
Hissy - Laserbon
Hitt - Dawn for the loud birds
Hizzers - Stuck
Ian Hunted - Punts and nuttters
Husperate - ADN
Hut for Henry - Universe of sandy
Huzzle - Earlier albums
I
Ian - Jackknife
Icky - Picky, picky, picky
If It Dies Don't Touch It - I offered more than they wanted and they took it
If You Knew Nothing You Would Be Nothing - Drips
Inky Doll - Dampness and dryness
In The End The Beginning - Ridgefield
It Stays Warm - Square butter
IX Lamb Sweater - To each his each
IZZ - Each his to his
J
Michael Jackson - Off the wall
Michael Jackson - Towers of nothing
Michael Jackson - Nosey dopes
Jerry's Apple - Towers
Jerry's Crud - Narry a buster
Jersey is Swervy - Translustre
Jethro Toil - Sick as a tick
Jethro Wump - Aquatong
Elton John - Wonderful crazy night
Elton John - Where did my voice go?
Jones Is A Donkey - Drammamine
Jones Is An Elephant - Mine ain't mine
Judas Priest - Battle cry
Junk Is Just Junk - Lady trunk
K
Kaas - Lacey
Kalesh - Kaos
Kandy and the Ks - Lassie's drool
Kows - Land of the Kows
Krap - Krap
Krazy Cow - Lots of tips
Krunchy Krunch - Captain's caps and tons
Kudzu's Lamp - Drastic
Kunks - The Late Glossy Kunks Album
KWKWERA - Lists
L
Ladies For Pretzels - Louder than the other thing that we had discussed earlier
Lamb Peppers - Smuppy
Cindi Lauper - Detour
Laxative Preamble - Naps and snappers
Let There Be Let - Now there be meow
Lisa Said - First time, long time
Lists - Stop the Lists
Loretta Lynn - Full circle
Loud and Loud - Dull and dull
Lumineers - Cleopatra
Lumps - Lousy mouses
Lung Disease - Trowel
M
Manners and Nanners - Tablets for pokey
Masta Ace - The falling season
Matchbox - Going down there
Math for Math's Sake - Plazas
Maze Lops - Trazzler
Mazer's Big Torch Bucket - Lipsy
Millie's Pork Bucket - Boxes won't go away
Monkey Chuck - Arlene
Monkey Davis - Nervous
Monkey Pauline - Damnable
Moo Moo the Bow Wow - Trouser's ain't fresh no more
Motorhead - Clean your clock
Mrowl - Prowling for mrowl
Murphy and Nop - Dammy and slop
Murphy's Paw - Plaid and dumb
N
David Nail - Fighter
Nasal and Tonsil - Lasers and urchers
Ned and the Headrumpers - Trowels
Aaron Neville - Apache
Newsboys - God's not dead
No More Blouses - Farmy
More More Cactus - Deal or no no
Now Cows - Blouses and thermometers
Numb's Fumbler - Town and mouth
O
Octorub - Norbie
Oh No That Old Shithead Is Here Again - Rotten old schmucks with no manners
Oooh - Uuuuuh
Oooh Oooh - Uuuuuh uhhh
Opposite of Opposite - Lopposite
Orange Floyd - Sharp glide of the goon
Osmosis - USB #7
Other Muzzles - Howdy Pops
Oz and the Schnoz - Pow wows and monkeys
P
Painted Fuss - Nope
Pants and Pantless - Rainy press
Part Blub - Fran is ugly
Paws With Fingers - Ink bus
Pet Shop Boys - Super
Poodle Powder - Dust of the dawgie
Mike Posner - At night, alone
The Puddles - Nappy load
Punk Biscuits - Sap
Punk Noodles - Take this noodle and cook it
Puny - Runny infection
Pusfergradison - Nay, the basket sayeth
Q
Quacks - Trippy truck
Quails and Trucks - Lamb power
Queen For A Tray - Lower the pork
Query - Stop the questions
Quest for Dope - Smoking snuff
Quails Got Drunk - Beer and tissue paper
Quicker Than Daffy - Cords that don't work
Quiet Little Worm Thing - Never thought about it and never want to now
Quiz Germs - Links that don't work
Quurtie - Lousy bench
R
Radiohead - Daydreaming
Radiodud - Half of the basic shop
Debbie Rafter - Lemme after
Raws - Raws and raws
Red Hot Chili Peppers - Dark necessities
Reel to Raoul - Mouthpiece
Reform Club - Never yesterday
Rely On Relish - Candy dash
Mick Rhodes & The Hard Eight - Paradise city
Rihanna - Anti
Rolling Bones - Get your mama's kraut
Rumpy - USBs and RTDs
Runny - Tippy's revenge
Rush - Beneath, between and behind
Ruzzer - Bow to the Ruzzer
Rylo - The dog's head is not steady anymore
S
Larry Samual - Barney doesn't have hugs for me
Santa Died Last Night - Presenting...
Santana - Santana IV
Blake Shelton - If I'm honest
Blake Shelton - If you're into what I do you're obviously on the wrong web site
Blake Shelton - If people think I'm handsome they must really be confused and retarded
Blake Shelton - If I'm dishonest
Shotgun Louise - Rampy dim
Shotgun Tina - Lousy lamps
Shotgun Zappa - Mouses and mouses
Smashing Drumsticks - Pass the pepper
Smuppy - The tatters that ground pepper
Snoop Dogg - Coolaid
Sparse - Kim's Ono spy mouse
Rick Springfield - Rocket science
Bruce Springsteen - Roxy night
Mavis Staples - Livin' on a high note
Steely Dan - Doing it in California
Barbra Streisand - Encore
Styx - Suite madame blue: Radio broadcast 1977
Sultans of Swing - Subcontinental drift
Swap and Change - Loudness weird
Swenter - Flowers
Swy - Rent
T
Tai Tai - Lists
Talking Sheds - Lambs forking up tonsils
Tea For Lunch - Massachusetts isn't a country
Teepee Tupperware - Laura's butter pand
Telltale - Taller toll
Thuds - Ready for emperors
Thunder - All you can eat
Justin Timberlake - Can't stop the feeling
Trunk Idiots - Laugh when it's all over
Try To Try - Stop and try
Tummy Bus - Lambs and prawns
Tunker - Lassie's paw
Twisted Sister - Rock 'N' Roll Saviours: The early years
Steven Tyler - We're all somebody from nowhere
TZ397 - Rowl the smunk
U
Ugly Banana - How do the hussy wink
Ugly Orange - Do the mouse
Ultraplucks - Eyebrow mania
Umbrella Vision - Church of tassle
Uncle Duck - Mushed
Uncle Pregnant - Does and rodents
Keith Urban - Ripchord
V
Various Artists - A collection of dull dribble that no one will ever notice
Various Artists - We stopped makin' em because they stopped buyin' em
Various Artists - No one buys these kinds of compilations anymore so that's why we keep producing 'em
Various Artists - Tribute to someone whose name we can't remember
Various Artists - Trying to get something heard never works
Various Artists - The most boring bands you never cared to hear
Various Artists - We've the last ones to know the last ones
Various Artists - Our albums are always the first to get thrown away
Various artists - Who gets to eat the trash

W
Wally Is Near - Stamp that thing goodbye
Wanda and the Wandas - Limp
We Don't Get It - Now is the now
Well I Guess This Is Just Another One - Lumps
Whether Or Not - Lousy weather
William XIII - XIII or 238
Lucinda Williams - Ghosts of Highway 20
Wind That Goes - Don't
X
Xie - La la the distance away
X-ray Pecs - Lookie away
X-ray Stats - Box cutters and tramplers
Xzistance - Lift down
Y
Yack Yack - Tacky tick
Yanni - The dream concert
Yell All The Time For Whatever You Pay For It - Taxi service
Yellow Floyd - Park wide until noon
Yesterday's Potties - Damp portions
Yes We Will Be Bananas - Trap doors
Yes You - You guessed it
You might - Yes you might
You never - Well I never
Yoyos for Panama - Sharp
Yoyos for Zop - Trollo mia presto
Yuck This Tastes Awful - Don't eat it then
Z
Zappa and the Zappettes - Trown
Frank Zappa - How flowers got in the potty train
Zunk - How the leaves got patchy
Zupper - Towels for Blanche
Zyle - Twelve and fifty